My Airplane Status · · PAGE 460.
October 29, 2022: Saturday was when I started removing my propeller for needed repairs to the blades. I brought my torque wrench to the airport and started the process of removing my propeller. I took off the spinner to reveal the nuts that secure the prop hub to front of the engine. I was able to loosen five of the six nuts. The last one needed some help with narrow chisel and a two-pound hammer to get the nut to break loose. Then began the process of backing out the nuts until the propeller was clear of the engine. With the spinner cover removed, this series of photos are to document how all the nuts, bolts and washers were installed back in 2005. The red plastic caps cover the lubricant ports to the hub.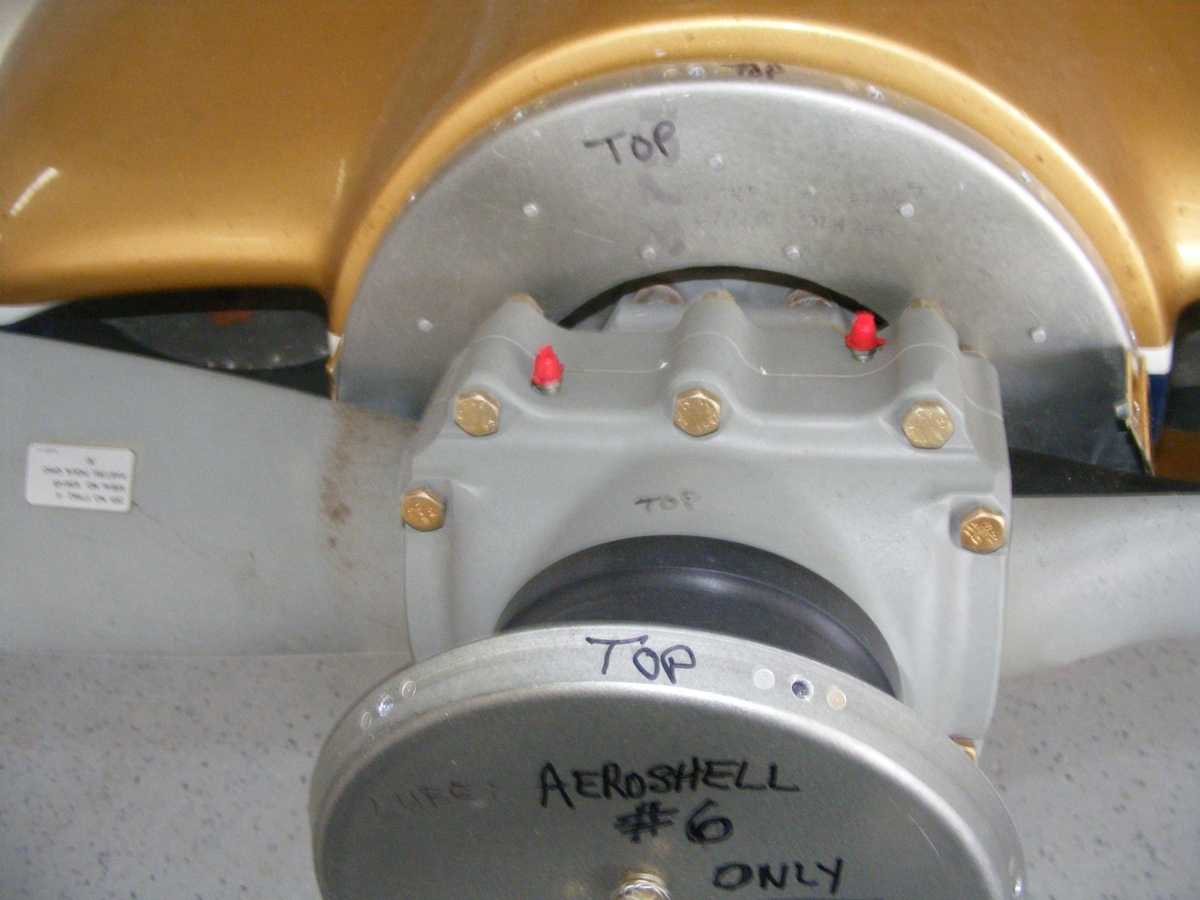 This is the front disc that has bolts to the front of the hub with the safety wire still in place. If grease is needed for the hub, AeroShell number 6 is the correct lubricant. Only one of two grease fittings are seen in the image below.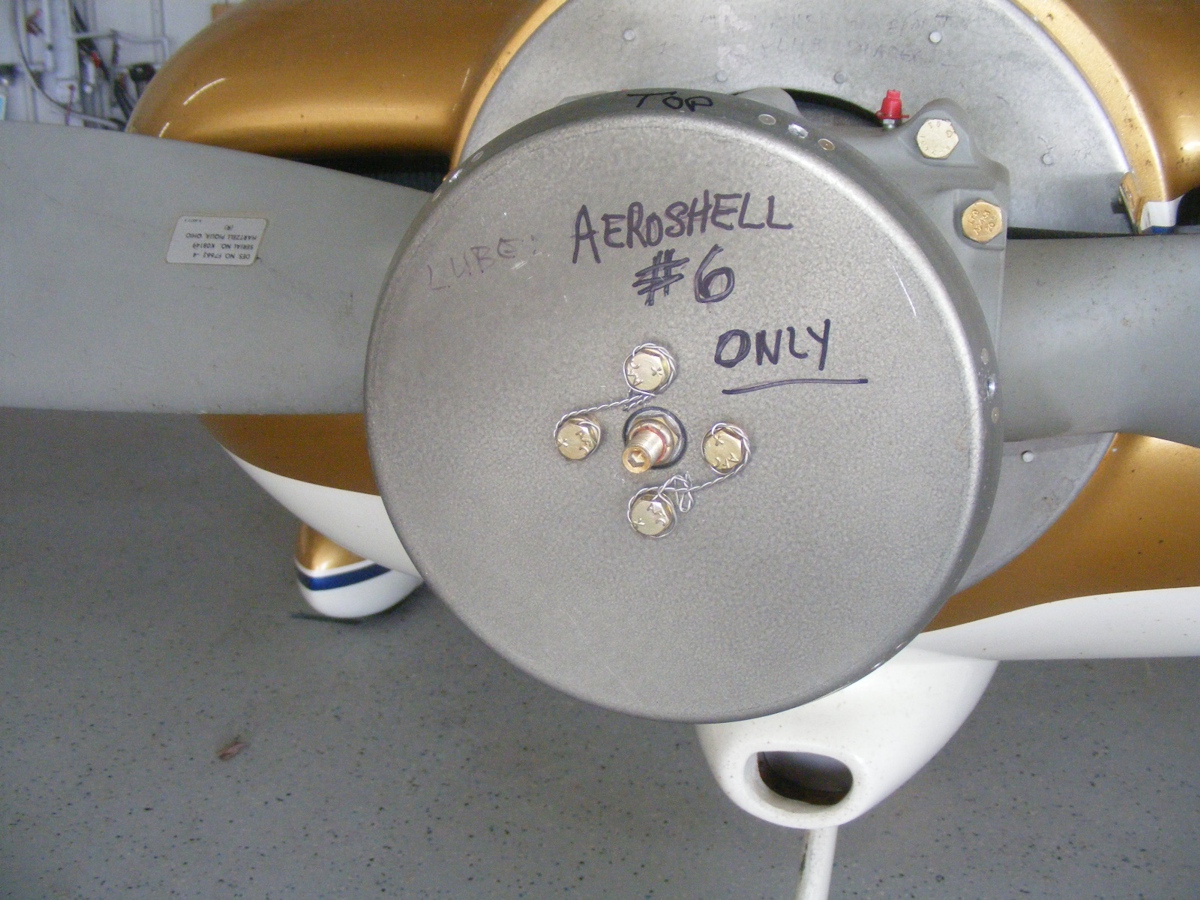 This image confirms the two grease fittings are on the top of the hub. This is also the prop approaching a compression stroke of the pistons.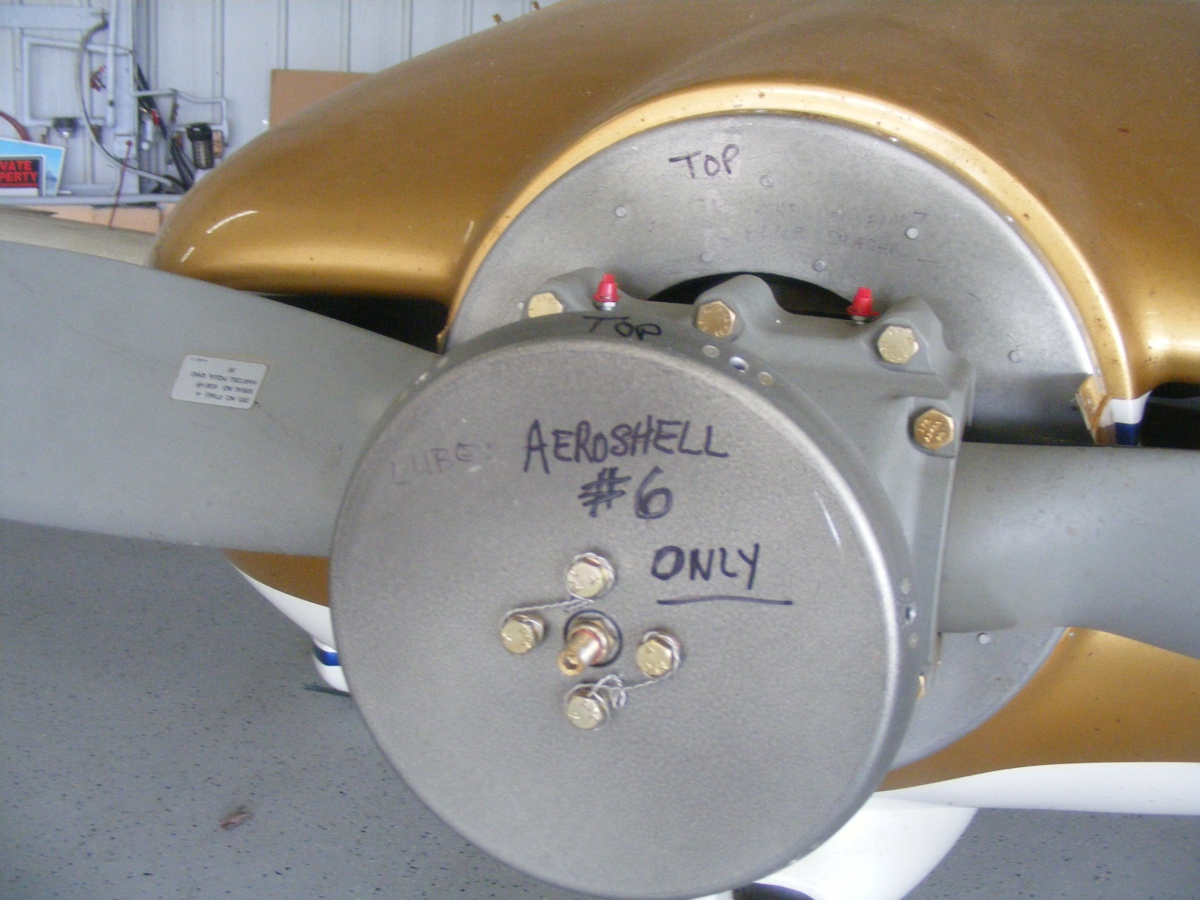 I wrote these notes as a reminder for the future.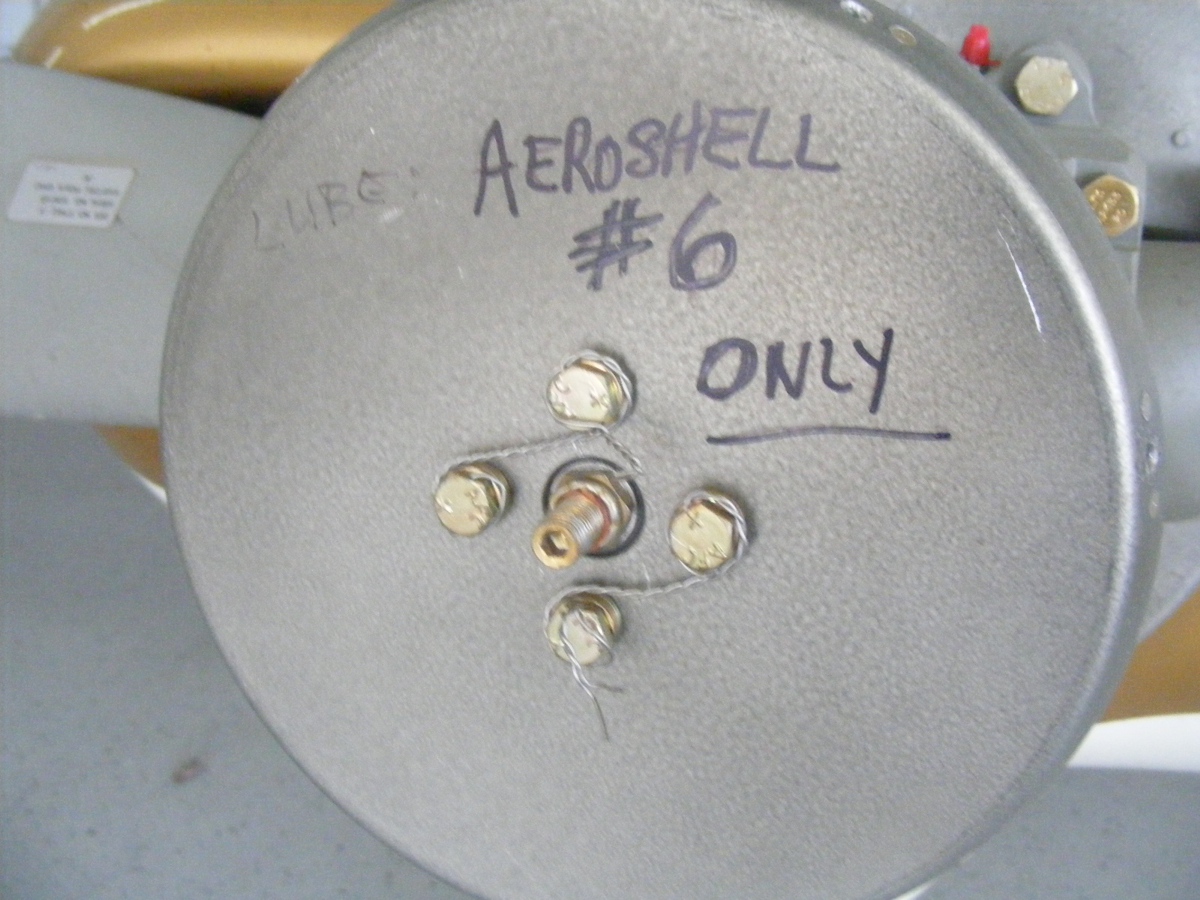 This image shows there are THREE washers for each of the bolts seen here and the safety wires are removed.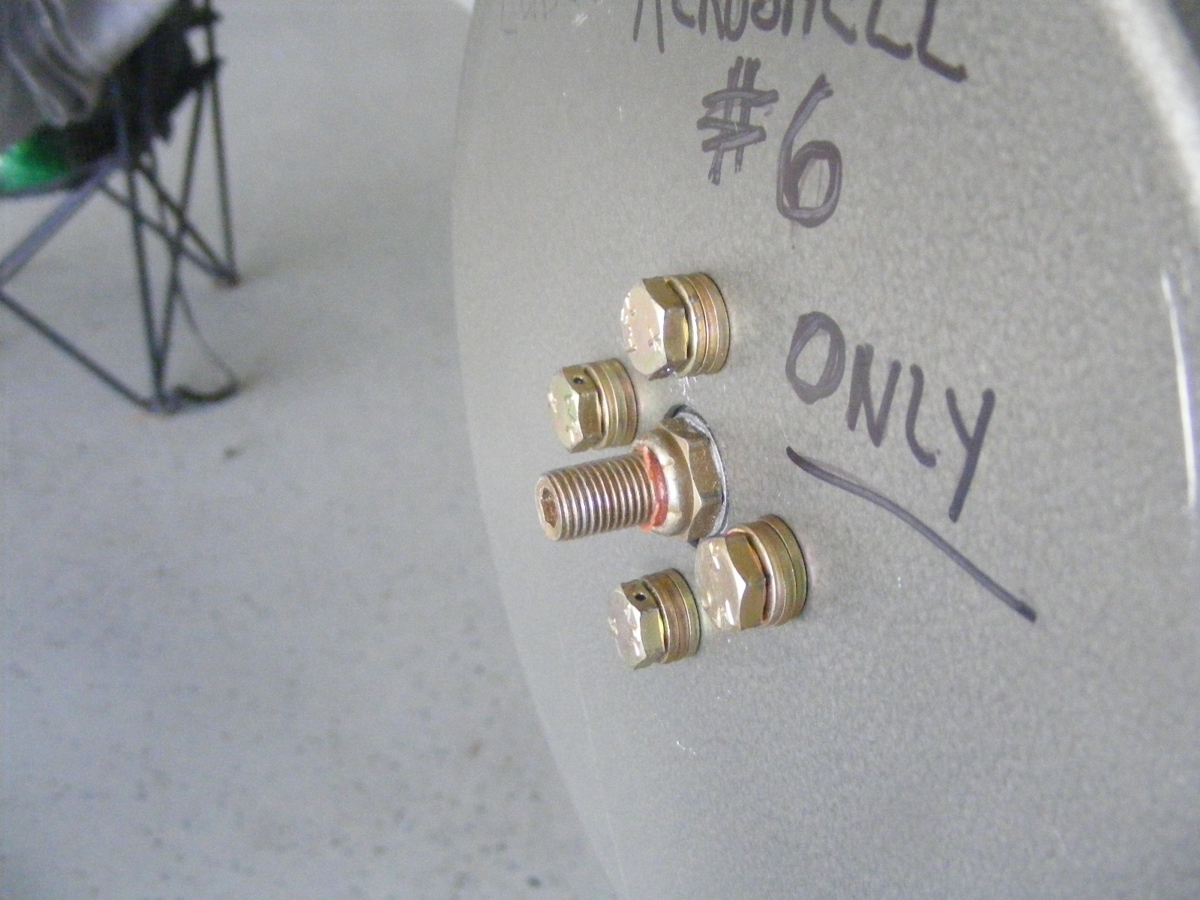 This image shows one of FOUR lock nuts that hold the back plate of the spinner to the propeller hub. It also shows the safety wire for two of the six nuts that secure the propeller to the front of the engine crank shaft. The safety wire must be removed to release the nuts that hold the propeller to the engine crank shaft studs. Some of the gold paint over spray is also seen here.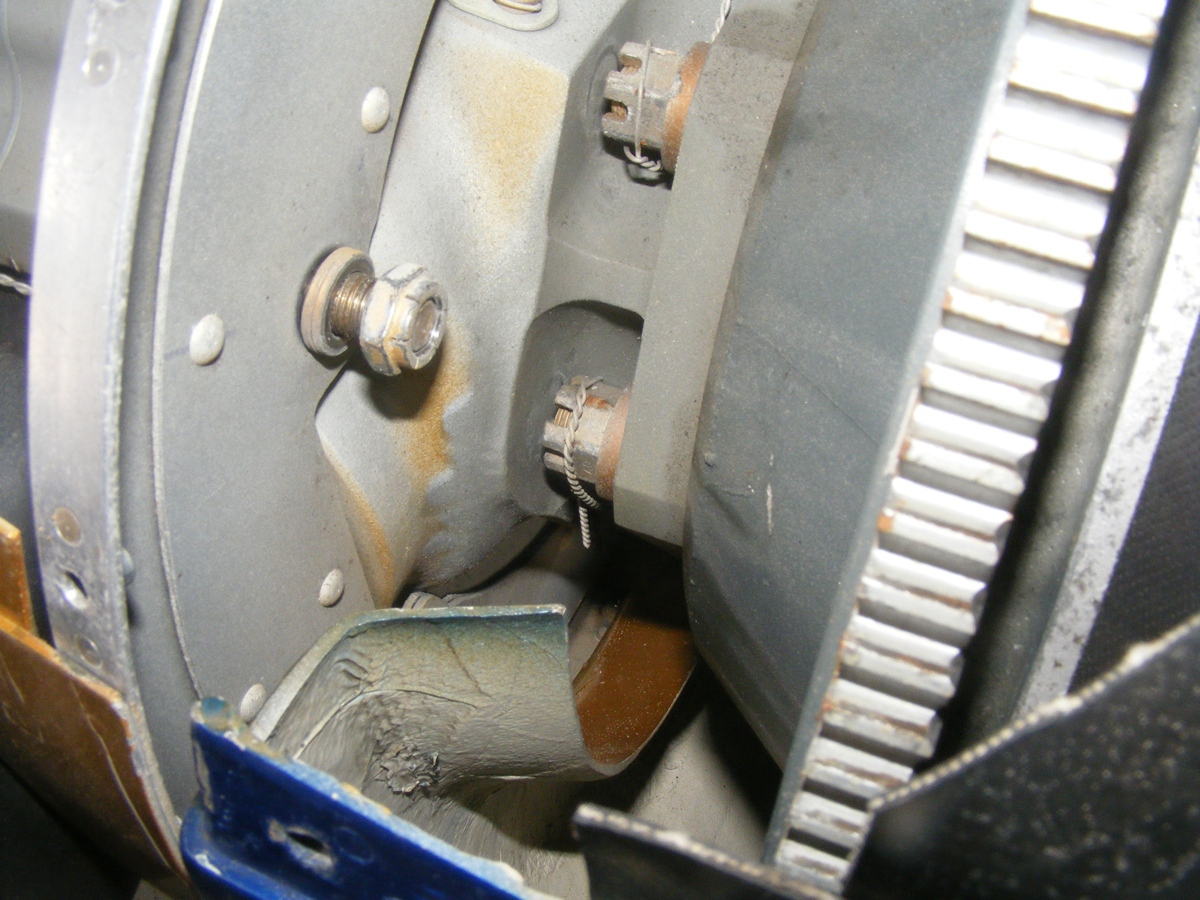 There are still nuts to be removed before the spinner back plate can be separated from the hub.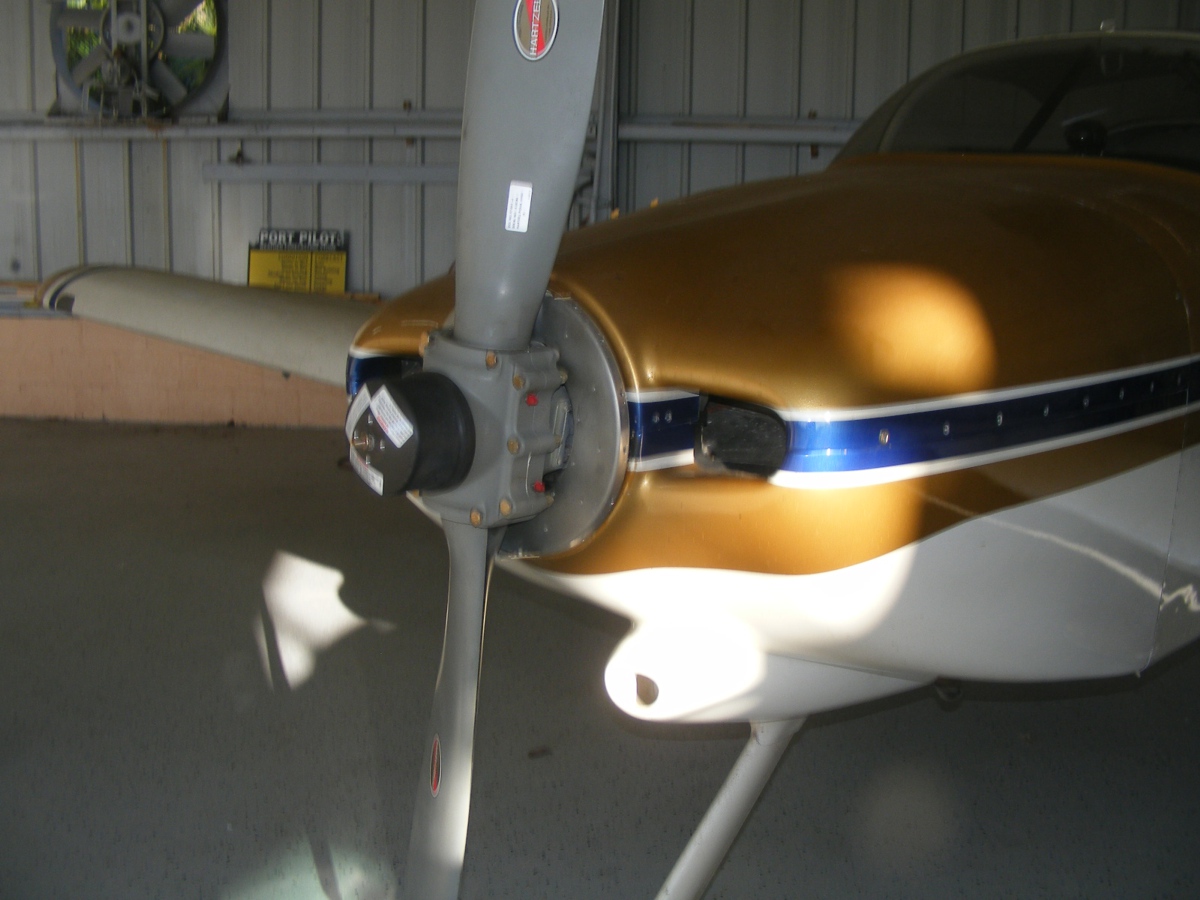 When the prop was removed, a styro-foam insert and BLUE tape was placed there to prevent insects from entering the crank shaft. I put a few screws on the top half of the cowl to hold it in place. I will be replacing the belt that drives the alternator, and installing a second one secured to the cooling air baffles that can be put into service should the primary belt break.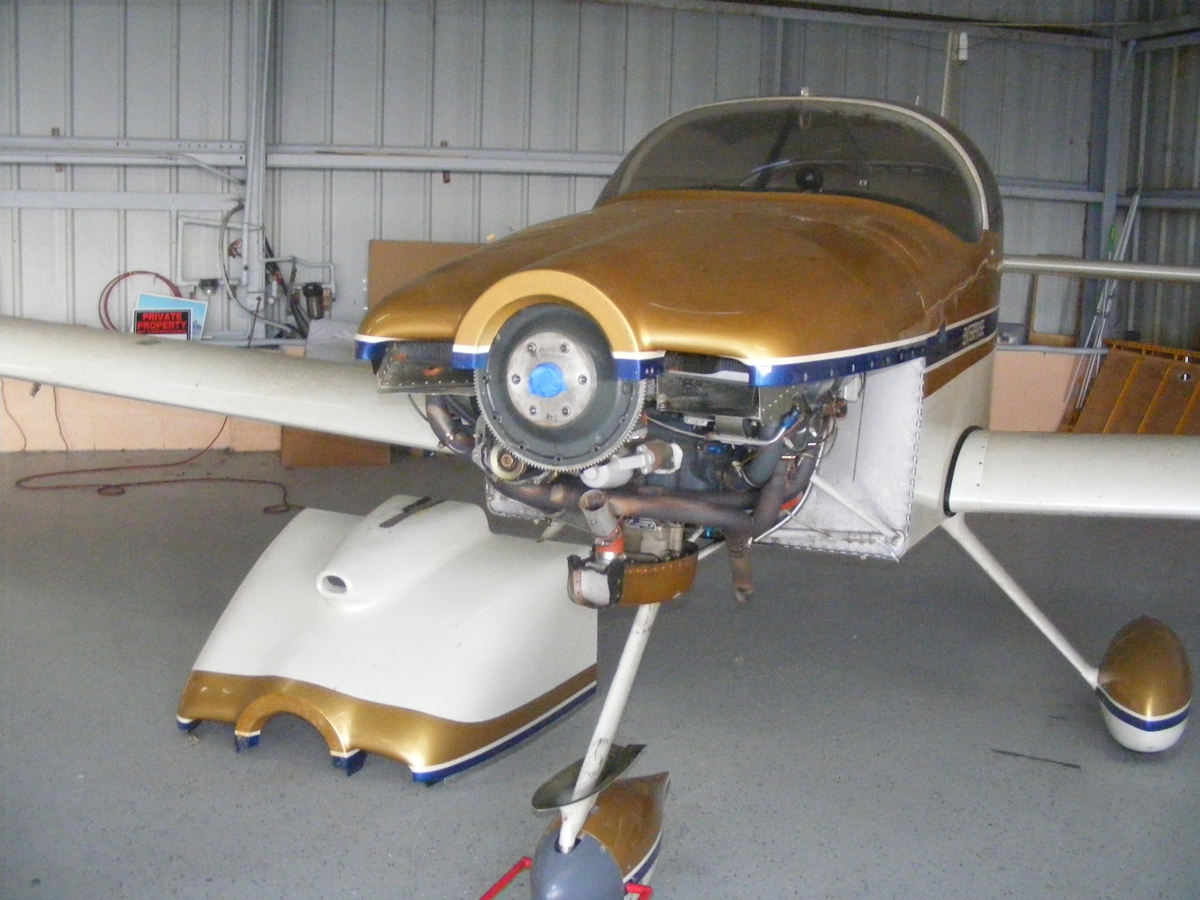 I had hoped to clean the airplane wings, tail, and fuselage today but ran out of time. I put air in the tires to get them back to the proper shape to clear the wheel pants.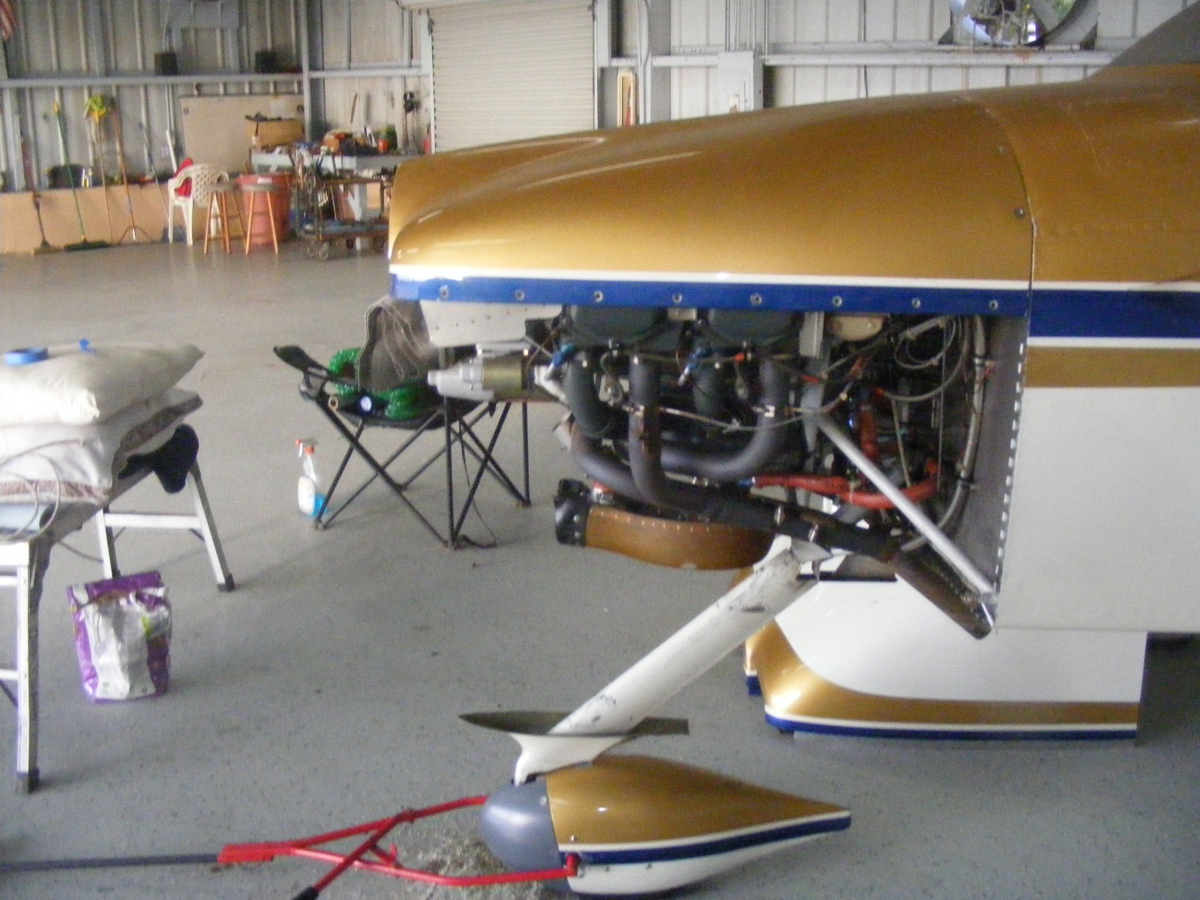 My next visit to my airplane will be to clean all the dirt and crud off the wings and fuselage. I thought I would get a chance to do the cleaning on this day, but ran out of time.