March 2018 in Florida · · PAGE 435.
March 24, 2018: This Saturday was more about the conditional inspection. Last week after the flight was the time of the compression tests on the engine which was normal. Today the maintenance was to clean the air filter and put new oil on the K&N filter. The first photo shows the filtered air box before removal.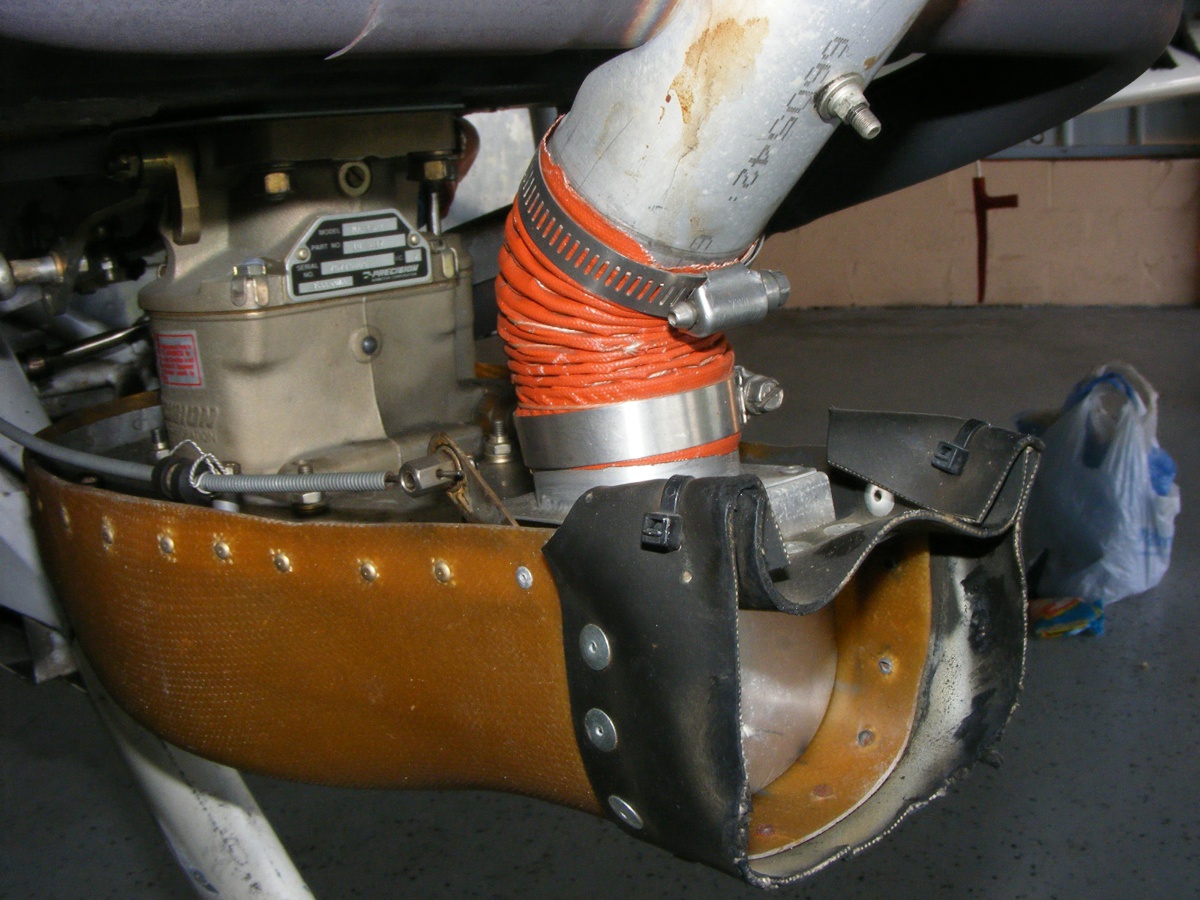 The first step is to loosen the Allen head set screw and move the lever ahead to normal in-flight position. As soon as the cable is clear of the control arm, the door drops down under its weight.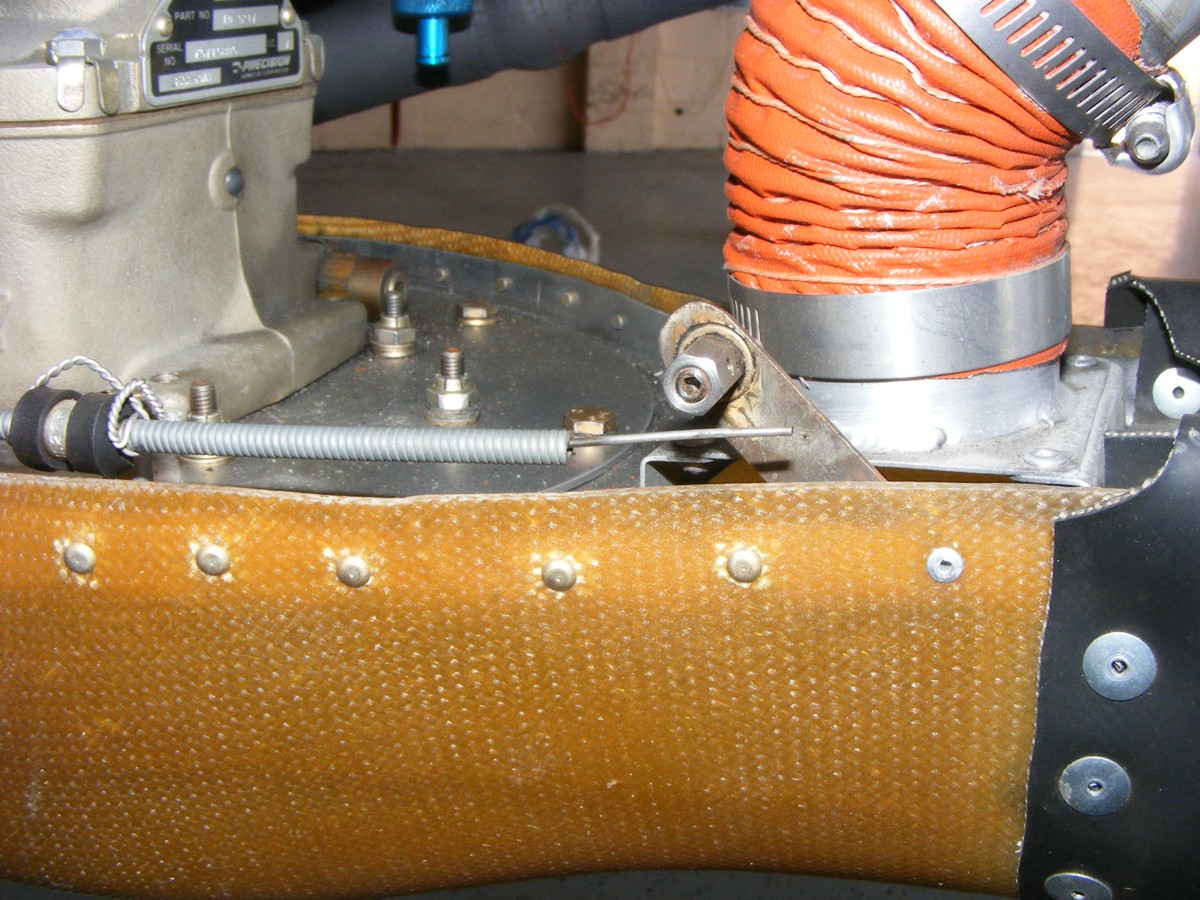 Step two is removing the bolt and stand-off spacer which frees the control cable air box assembly. The long bolt and spacer aligns the control cable with the control arm connector.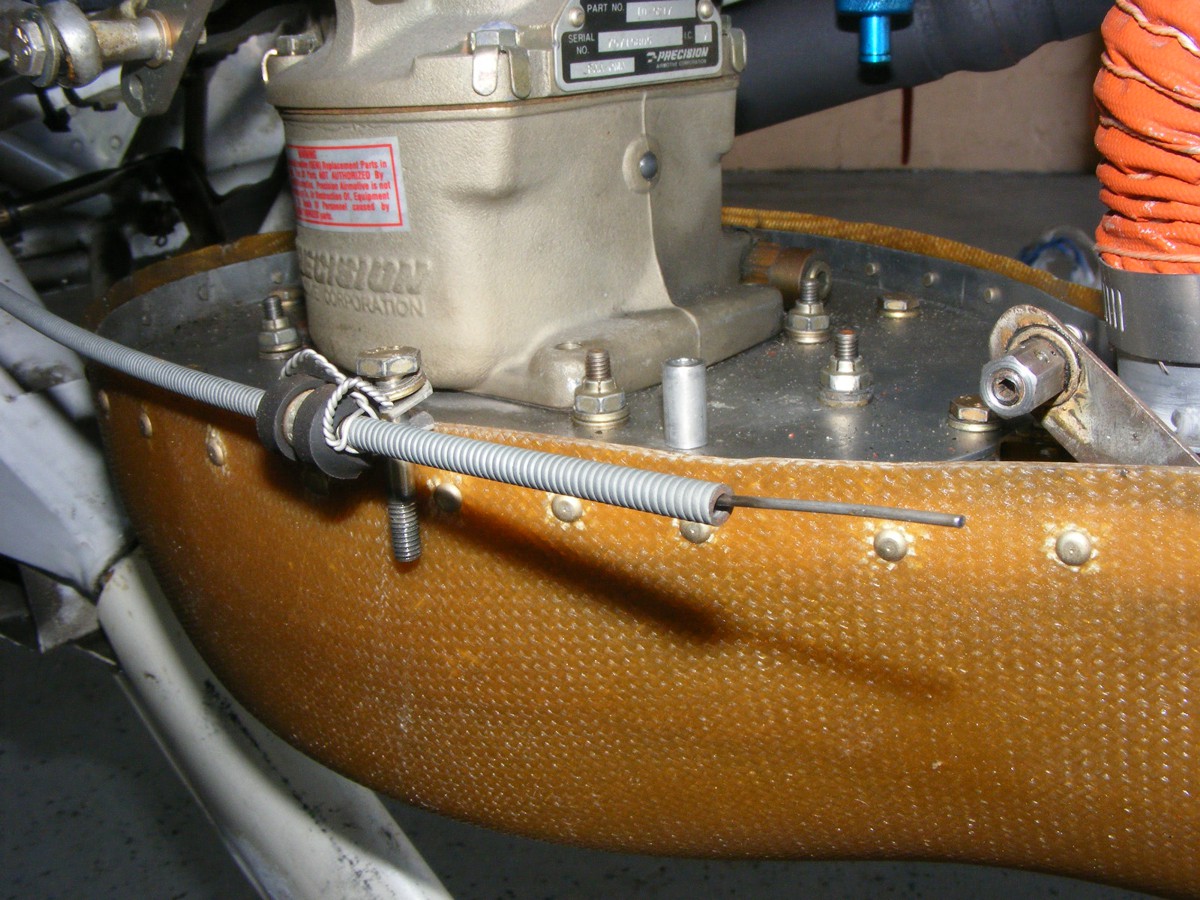 All the bolts that connect the carburetor plate to the air box are removed next, exposing part of the air filter.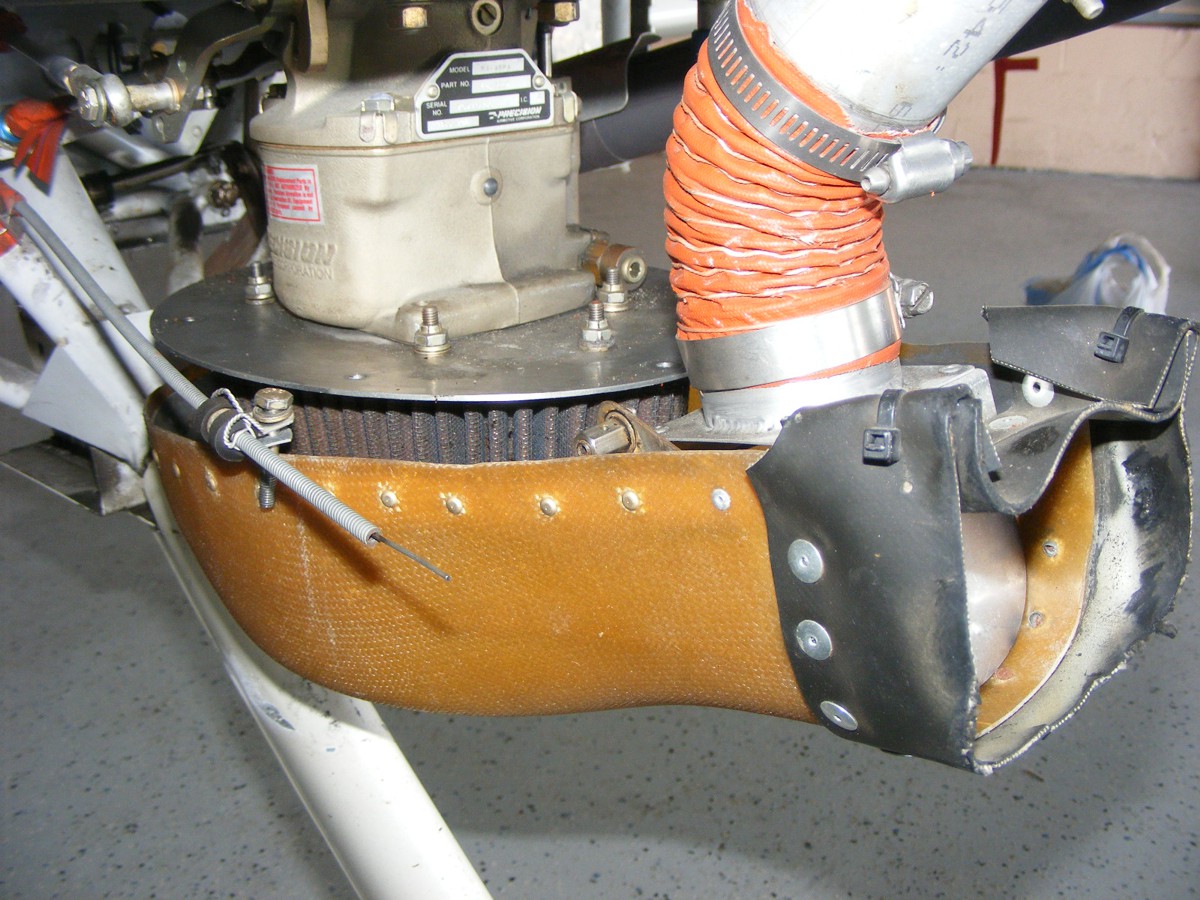 The heated air duct has to be loosened from the alternate air door assembly. The 5/16" nut driver matches the hose clamps.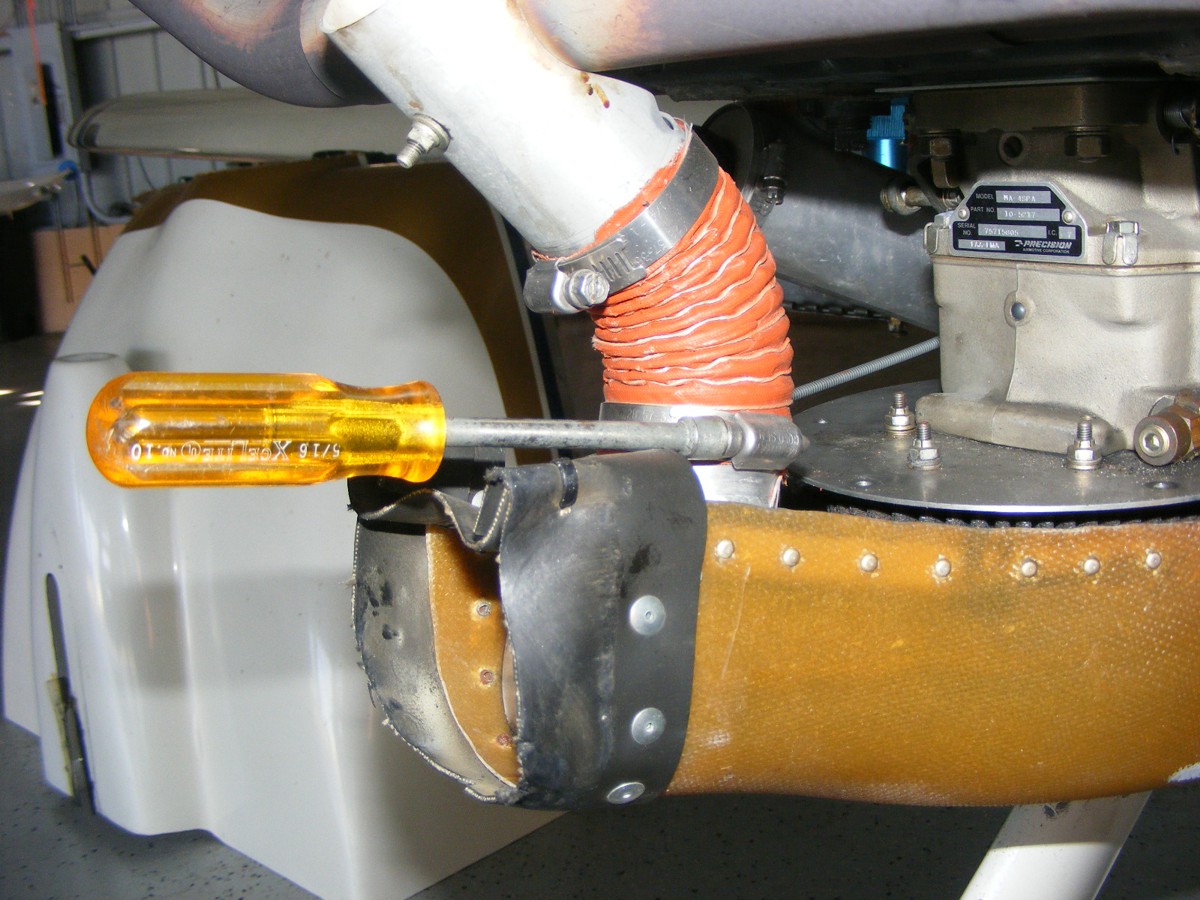 It took me a minute to remember the motion that allows the air box to be removed from the carburetor plate. The nose gear leg clearance is the issue here. As you can see, the box has been set aside before removing the FIVE long bolts that secure the air filter to the carburetor plate. That RED high-temp silicone has survived the last 12 years nicely.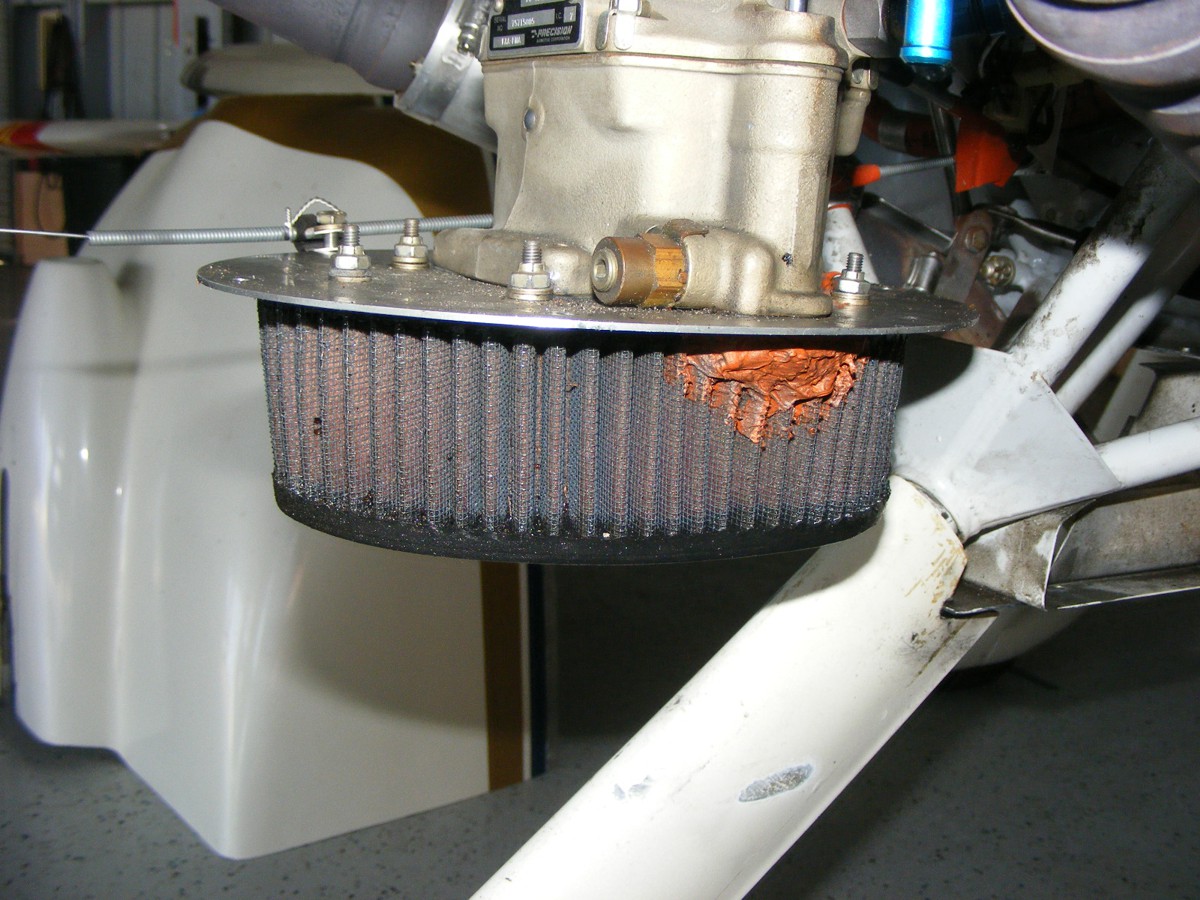 The ratchet on the top and a 3/8-inch wrench on the head of these five bolts will release the filter element.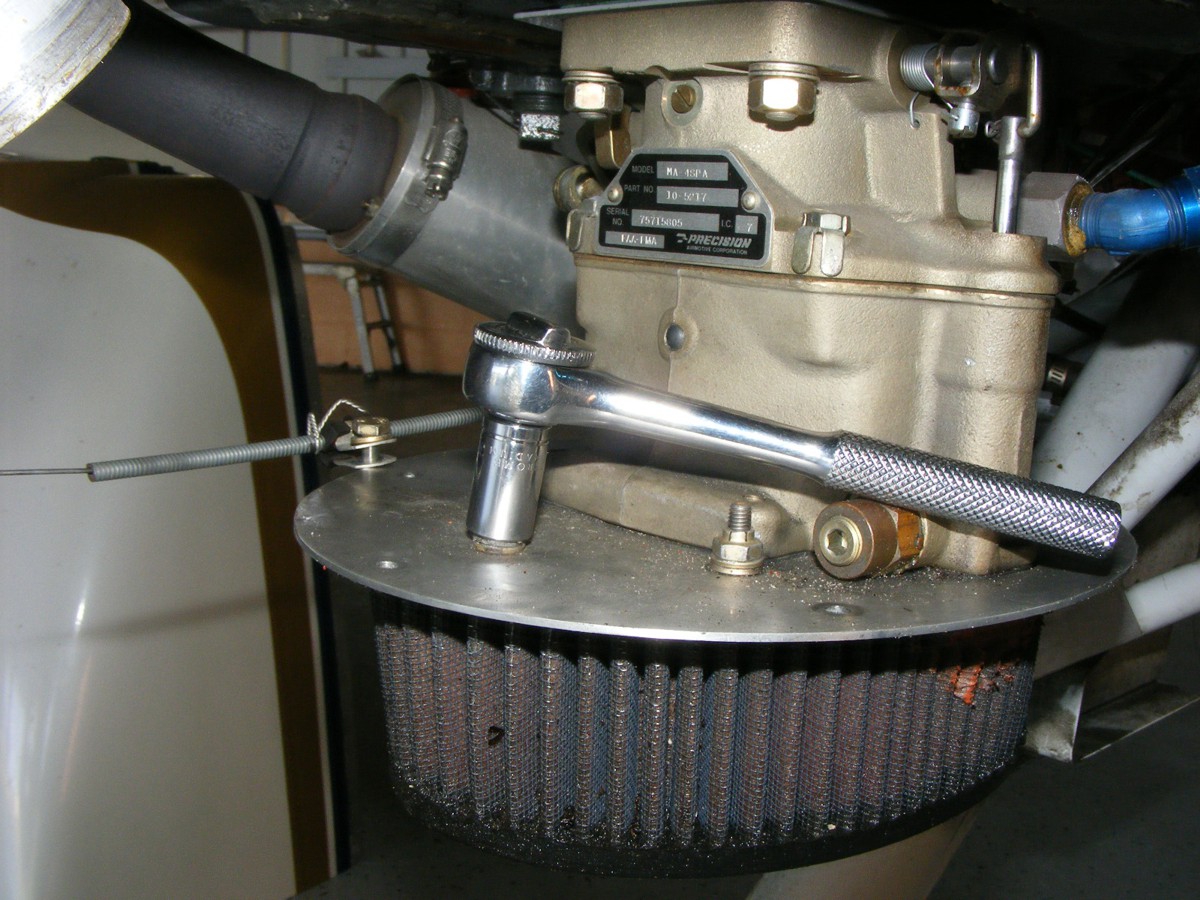 The RED silicone formed perfectly around the carburetor manual pump during construction.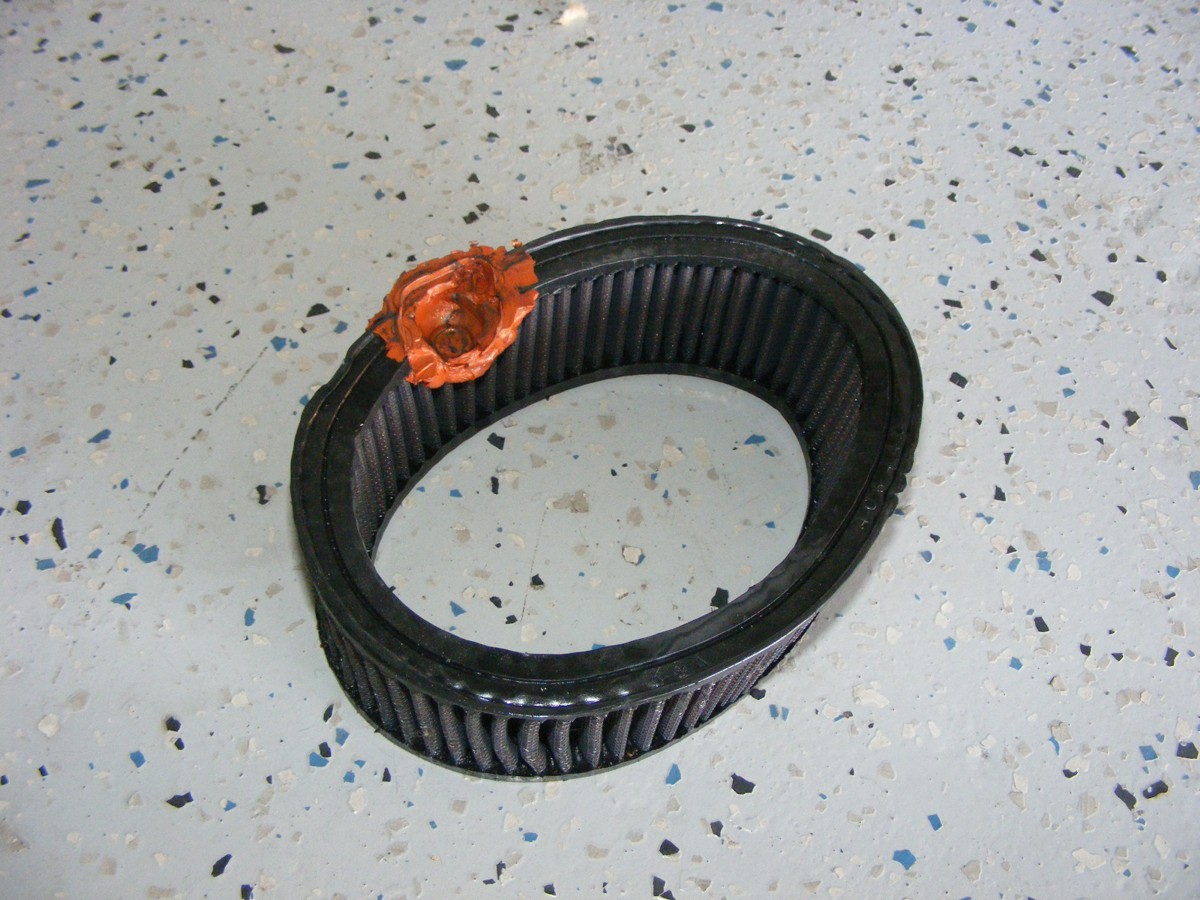 Part of the carburetor extends into the area inside the filter and was sealed to prevent air from bypassing the filter.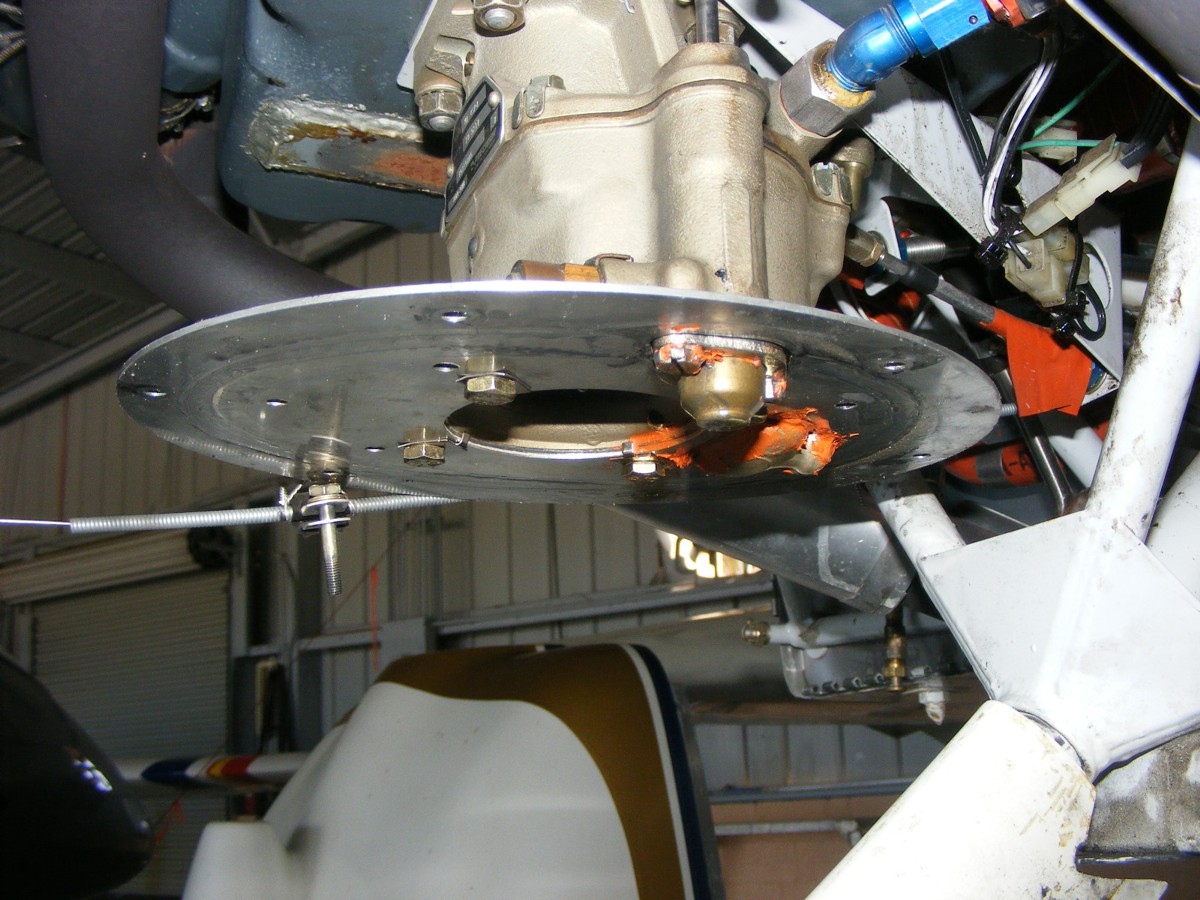 The filter air box has all six plate nuts visible that hold it to the carburetor plate. You can also see how I changed my mind about which end of the warm air duct was easy to remove.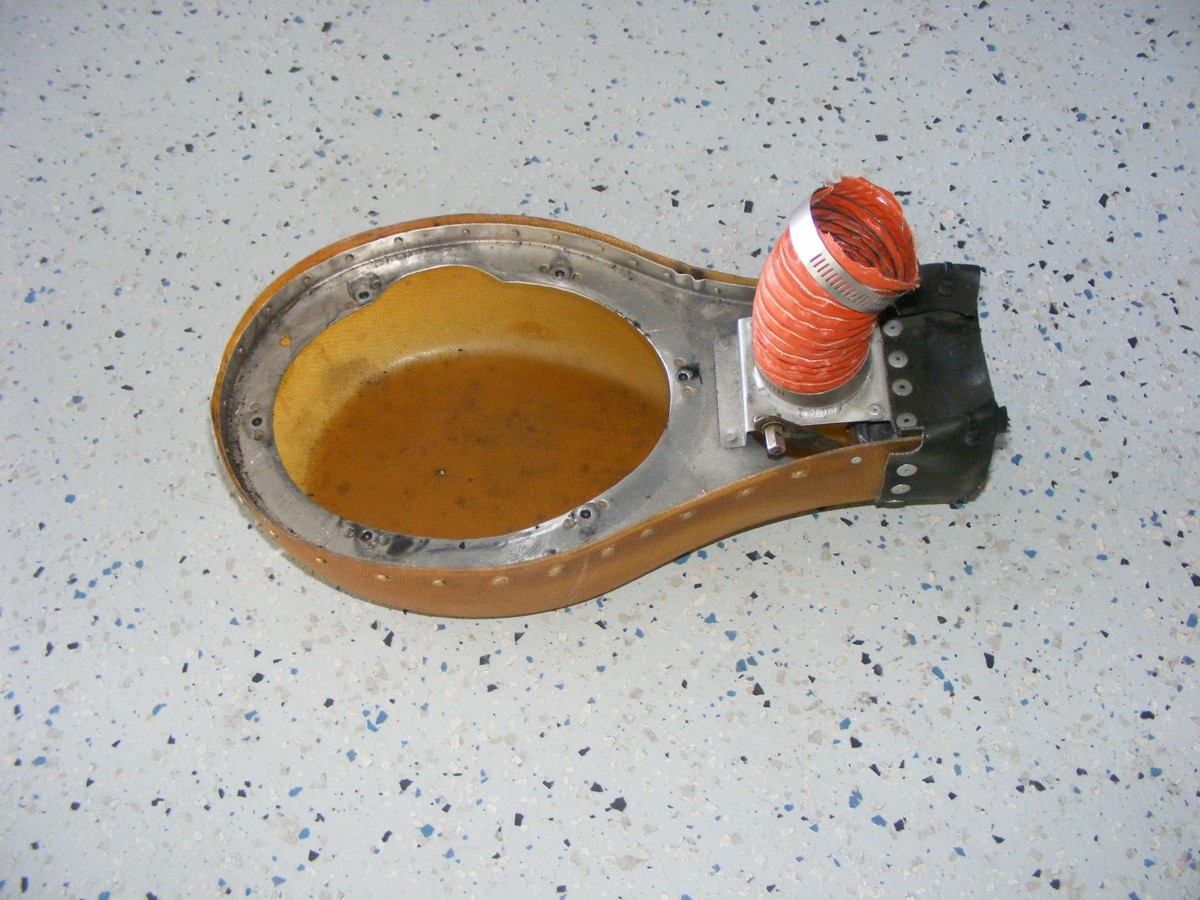 K&N provides a recharge kit for their filters. The cleaner is used first soak the filter to loosen the dirt/dust.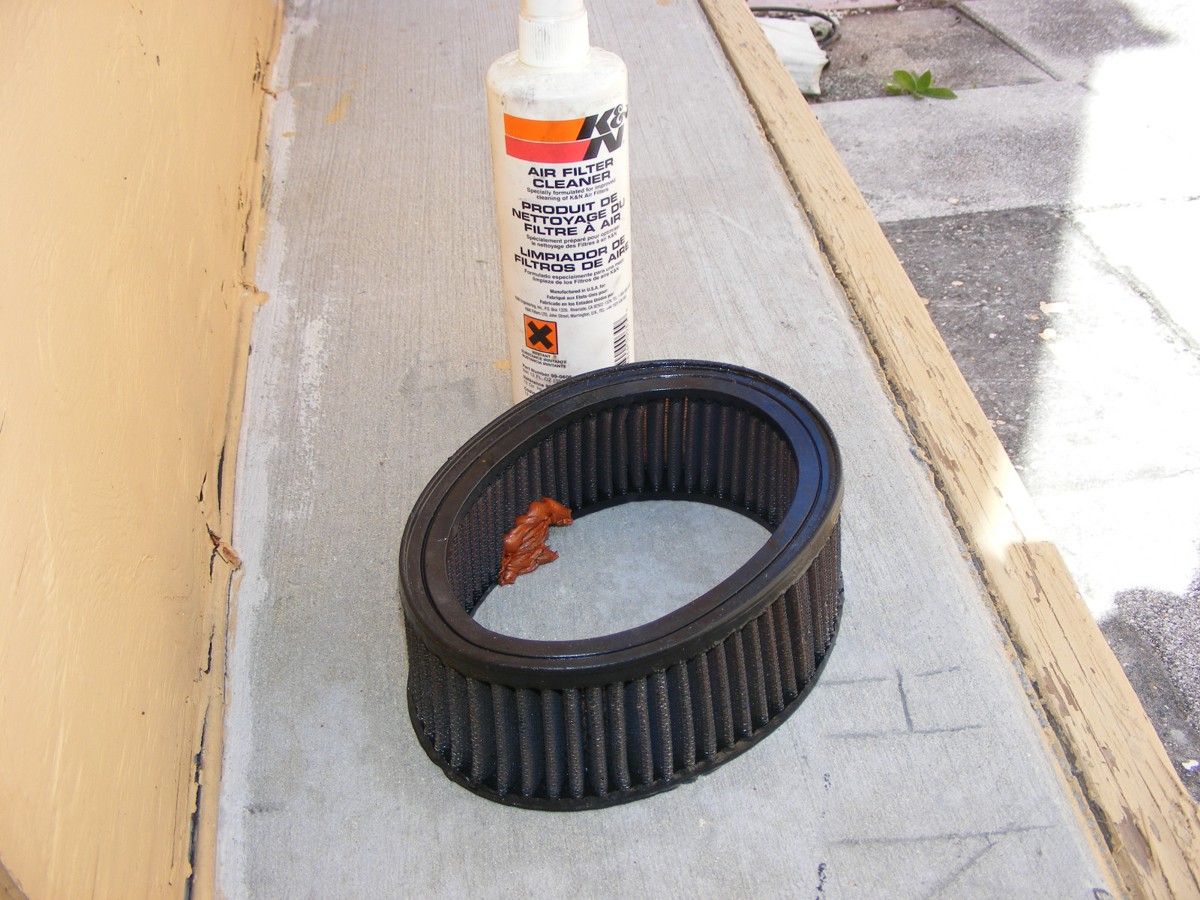 The soaking process takes some time before the filter can be gently washed with running fresh water. When the filter is dried, the red oil is sprayed on the filter inside and out to give the filter a red appearance. That has to dry before installing the filter.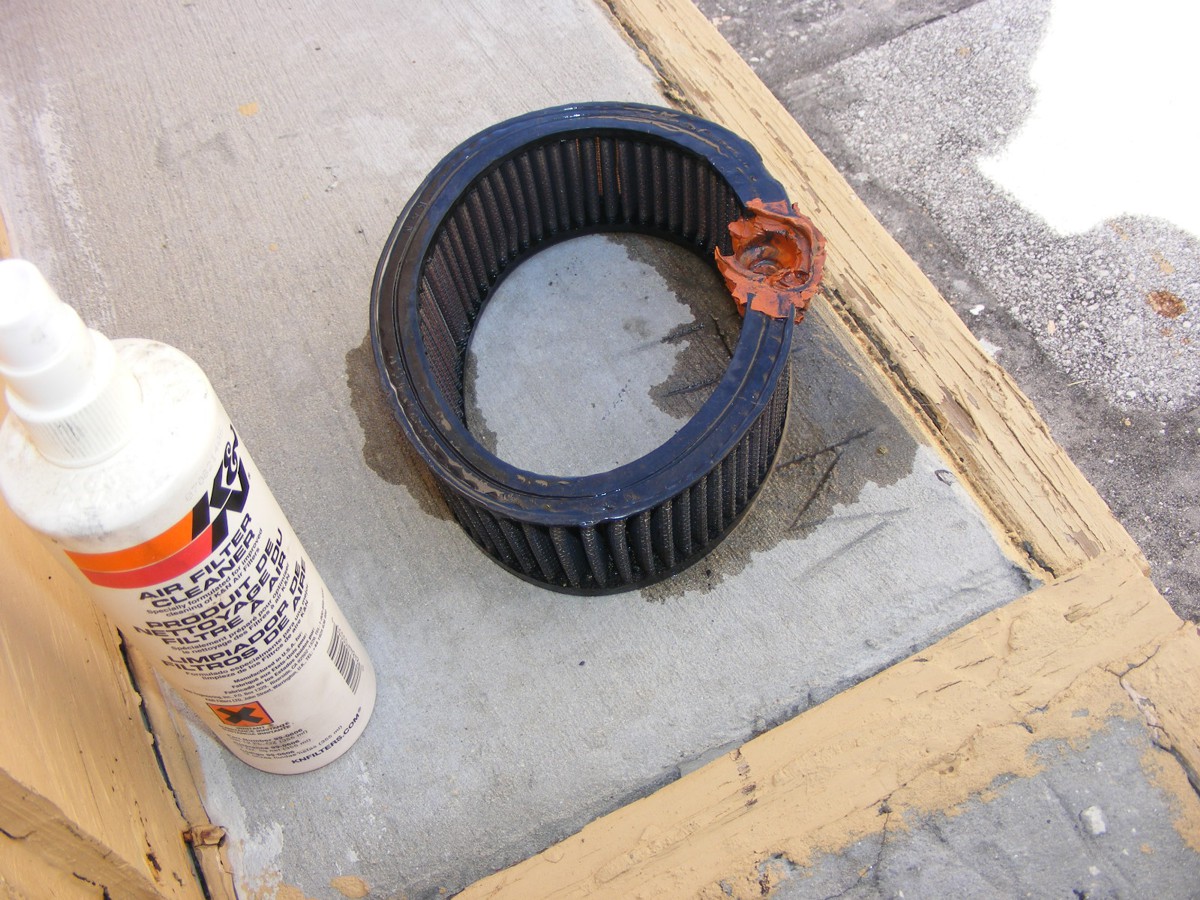 Reversing the process seen on this page gets the airplane ready to fly.