FALL 2011 · · PAGE 353.
November 20, 2011: Sunday is a good day to update the web site for the readers and builders out there visiting here. I got an email this morning asking me to update this site. All of the usual crowd at this end are doing fine. I am still grounded until the six-month anniversary of my cardiac "event" back in June. After that date, I will be filing all the paperwork to get my FAA medical certificate renewed and then the flying will resume. Until then, this place will not have anything to report from the air with me looking down at the ground from my RV-9A, a.k.a. "Enterprise".
November 23, 2011: This is a Wednesday, the day before the Thanksgiving Holiday in the USA. This morning I had my cardiac rehab session number 32 at the Chattanooga Heart Institute. This photo shows all the upper body workout routines using dumbbells. They are taped to a mirror at the north end of the room. Some of the exercise machines in this room are visible in the mirror.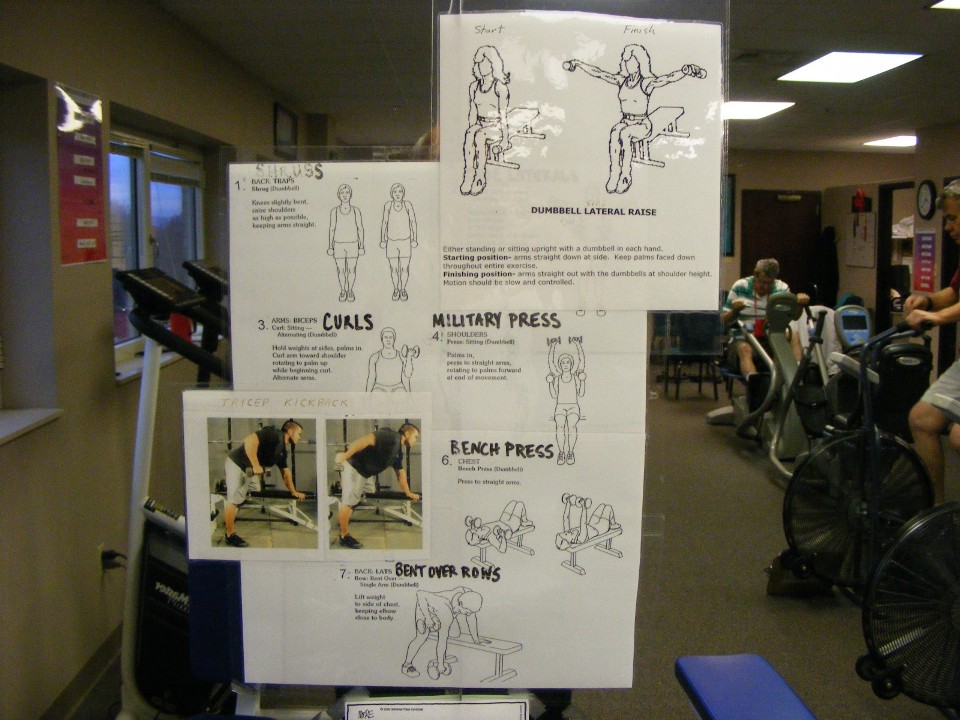 There are always two staff members in this room monitoring the rehab patients. The young man is sitting behind the desk monitoring a large computer screen that tracks up to eight heart monitors worn by the patients during the exercise session.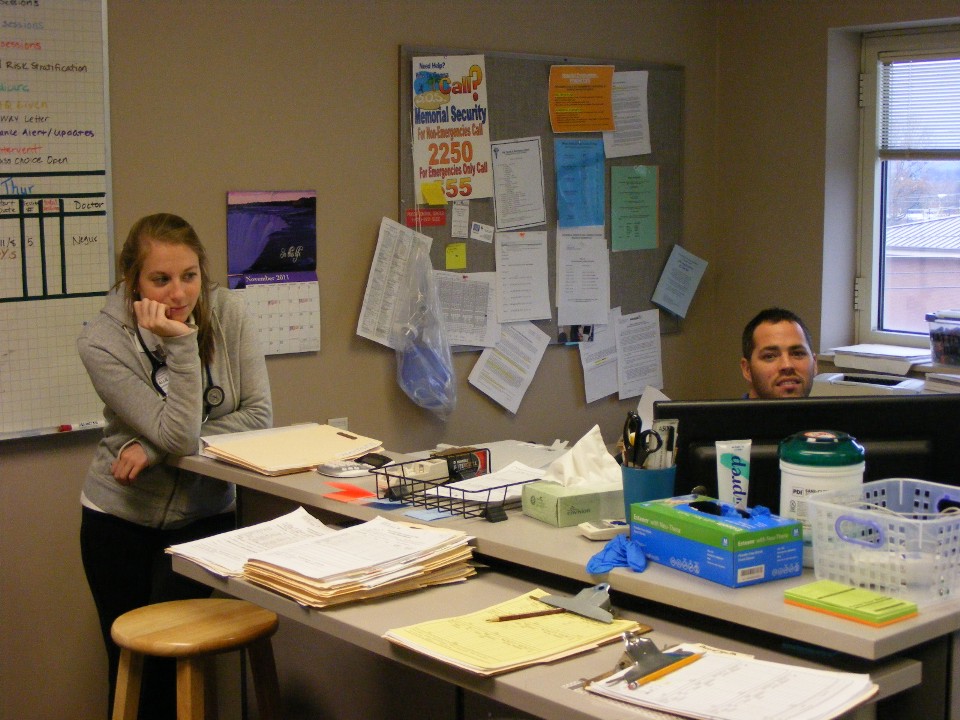 The folks in the larger room do not wear heart monitors as they have already completed phase 2 cardiac rehab. The people in here are in a regular exercise program. After my exercise session, I take a walk around the perimeter of this room two times to cool off.

There are plenty of treadmills in this larger room. That big square wall clock only has a "second-hand" and a "minute-hand" because it is only used for counting your pulse rate.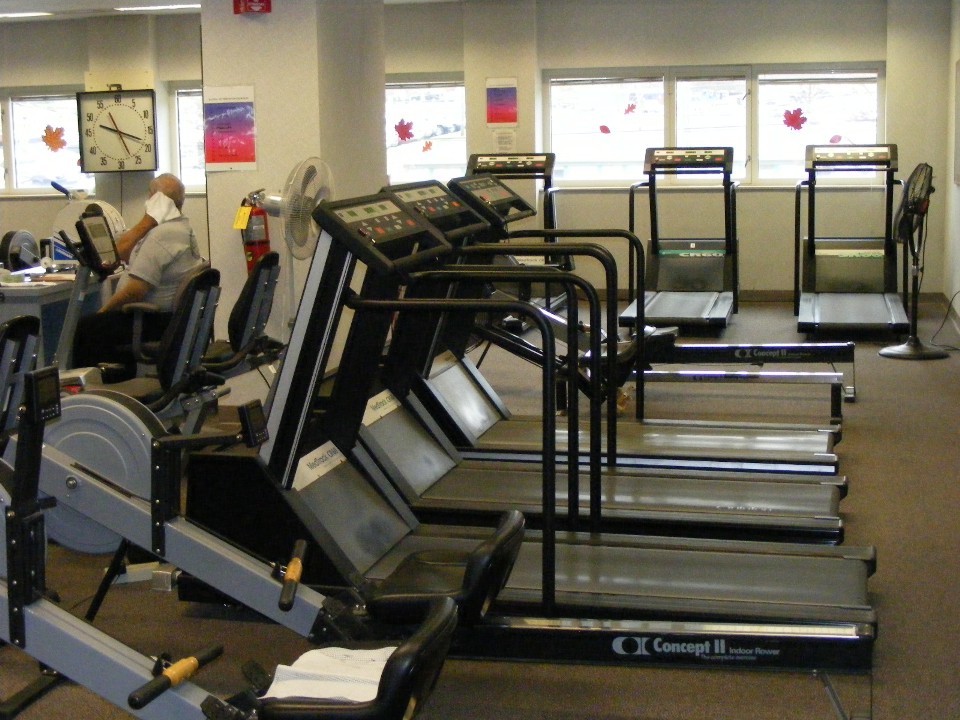 Rick is checking the blood pressure on this patient before she ends her session. They are all smiling because I asked them to pose for me while he was really checking her B.P.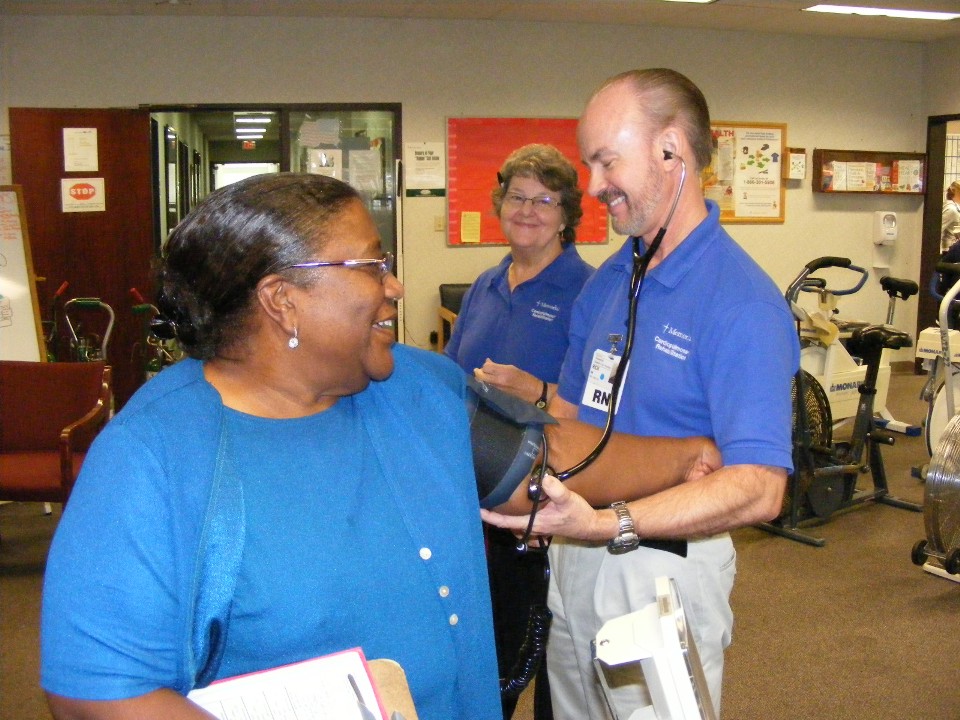 November 24, 2012: Today is the Thanksgiving Holiday in the USA. With no work today or tomorrow, I was invited over to visit Wendell and his family for the big meal of the day. Wendell also got in some flight time as you can see here when he is on final approach from the south end of the runway. Look just below the distant tree line and you will see his airplane over the end of the runway. My digital camera is a bit slow to take the picture after the shutter button is pressed.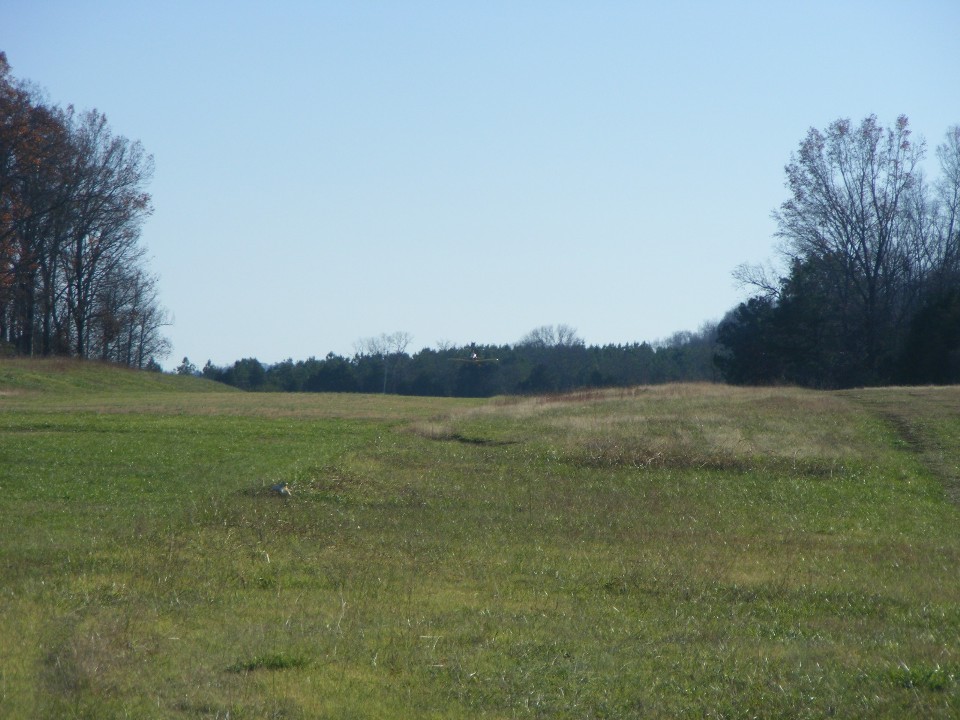 The wind sock attests to the calm wind conditions today.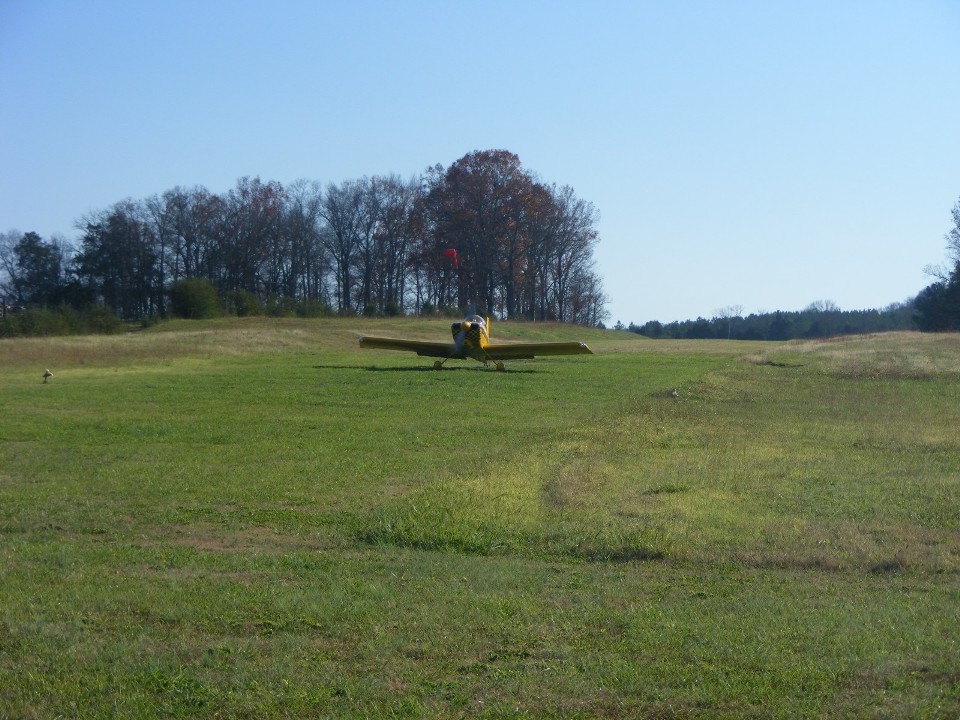 Yep, that is an RV-8. You can see he was giving a ride to a relative that is here for the Thanksgiving Day meal.