FALL 2011 · · PAGE 354.
November 26, 2011: This is the Saturday of the long weekend that started with Thanksgiving Day this past Thursday, November 24, 2012. Today was a good day to pay a visit to RV-8 builder Larry Champion. He called me to check out his next steps in the fuselage construction.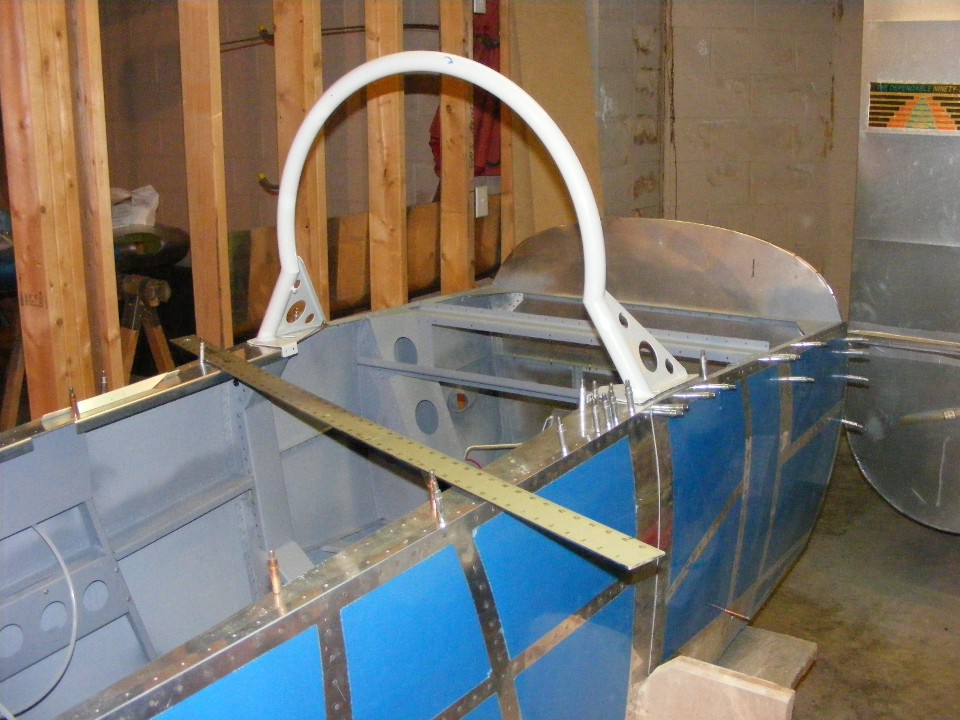 Here is the view looking behind the rear seat. The battery mounting plate and master switch solenoid are installed along with the wiring for the tail light strobe unit in the black conduit. The steel rudder cables are placed, and the elevator push-rod is connected to the bellcrank. The floor of the rear baggage area has been fitted, but not yet riveted in place. That plastic tube along the wall near the top of the photo is the static air line for the altimeter and vertical speed instrument inputs.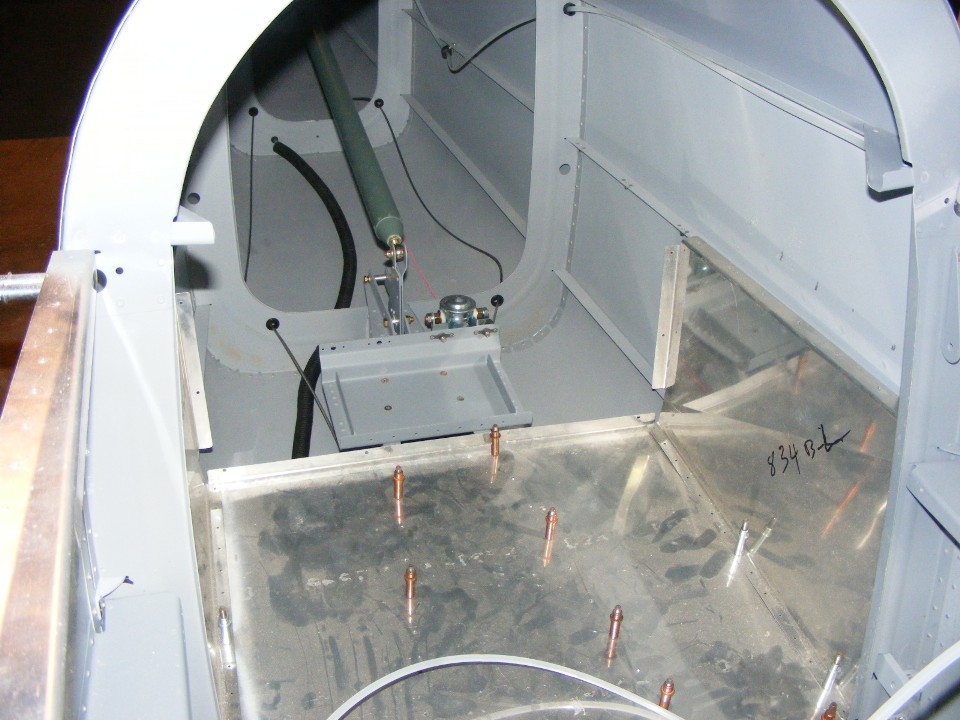 Most of us builders have done this drill. Put up a full-scale print of your instrument panel. Larry has his eyes on the latest Dynon panel with synthetic vision and terrain. These type of displays do all the major instrumentation chores, GPS, and includes the electronic control circuits needed to operate the autopilot servos.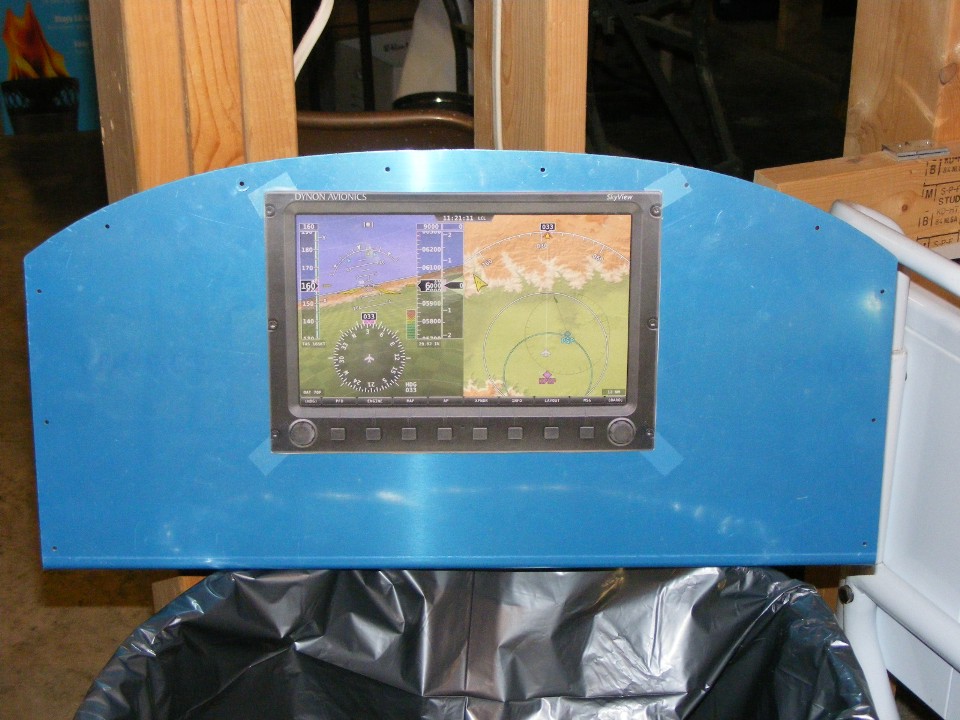 December 2, 2012: This is the last day of the week that was the end of November 2012. I finished my last four classes for phase 2 cardiac rehab this week. I had my regular doctor visits with my cardiologist and my primary care physician (and FAA medical examiner). My 36th rehab class was on Thursday, December 1st. My regular class days were Monday, Wednesday, and Friday. I came in today to say goodbye to my class mates before I head for Florida on Saturday, December 3, 2012. I spent quite a lot of time on this rowing machine, and it continues to be utilized as I leave.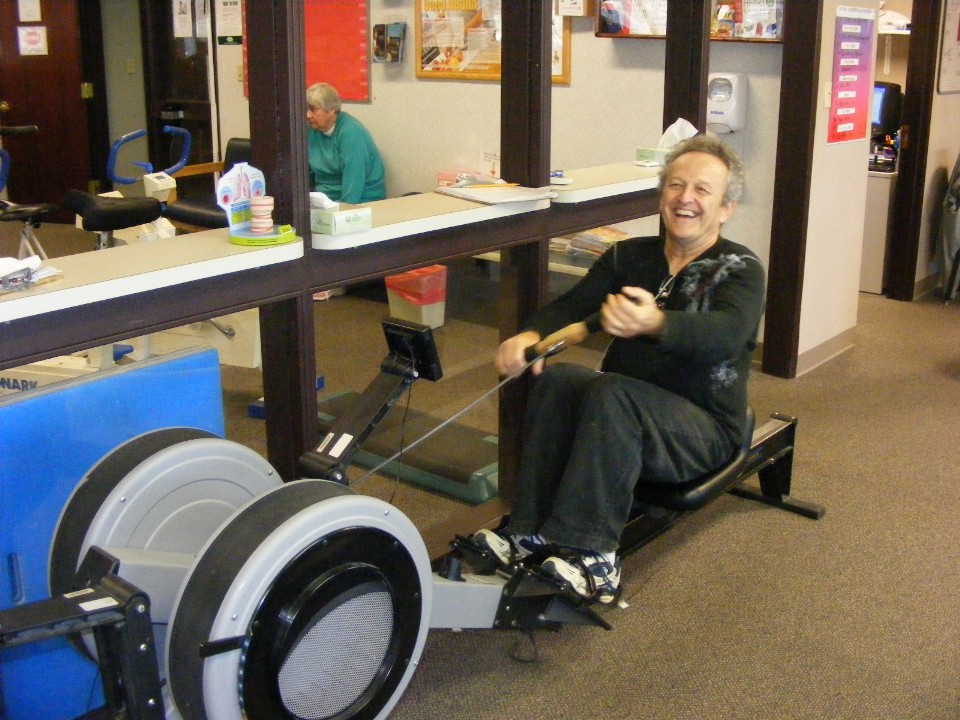 Rick is on duty watching the wireless heart monitor electrocardiograms.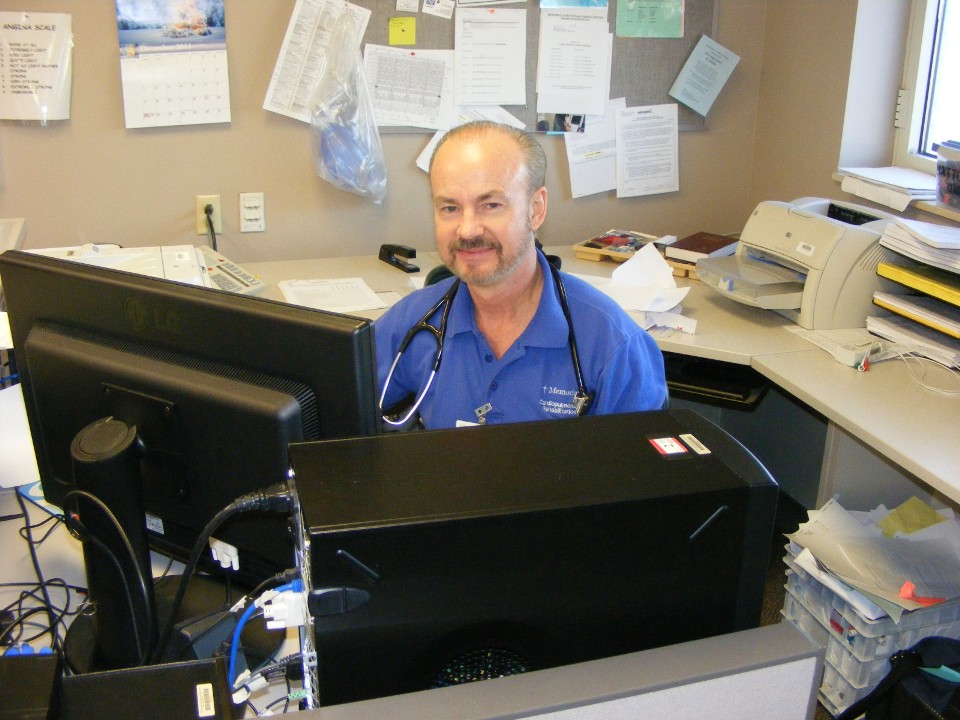 And of course, all the paper work from our hard work has to be created and managed. When Amy is not out measuring vital signs of the patients on the exercise floor, she gets to do the office work that goes with all those B.P. measurements, heart rate, etc.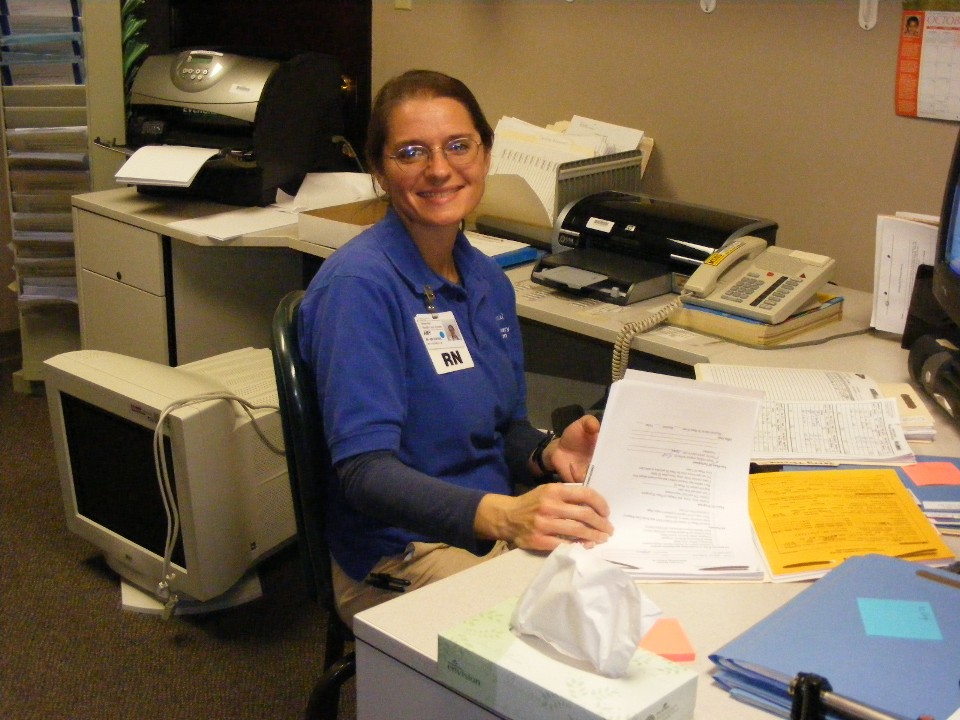 Stephanie is working out in the big room today, but she has taken my vital signs many times in the smaller phase 2 exercise room.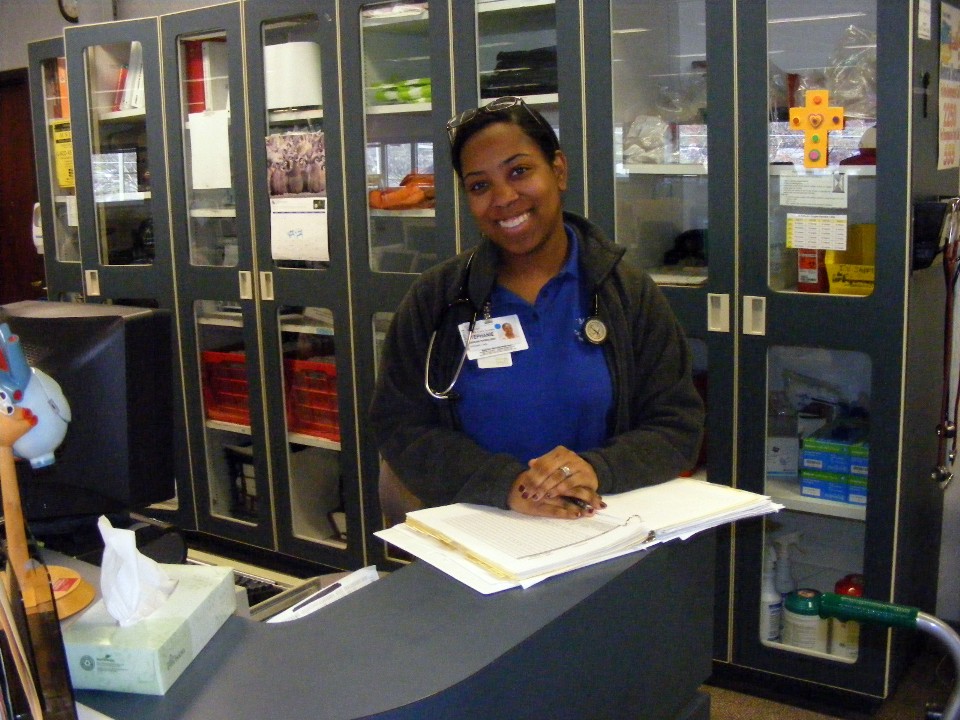 The other reason I came today was to pose for my "Graduation Day" pictures. Here we are, the three pilots together. Notice I am the only one not wearing the heart monitor transmitter. My last day was yesterday for session number 36. I wanted to wear my pristine Van's Aircraft hat today.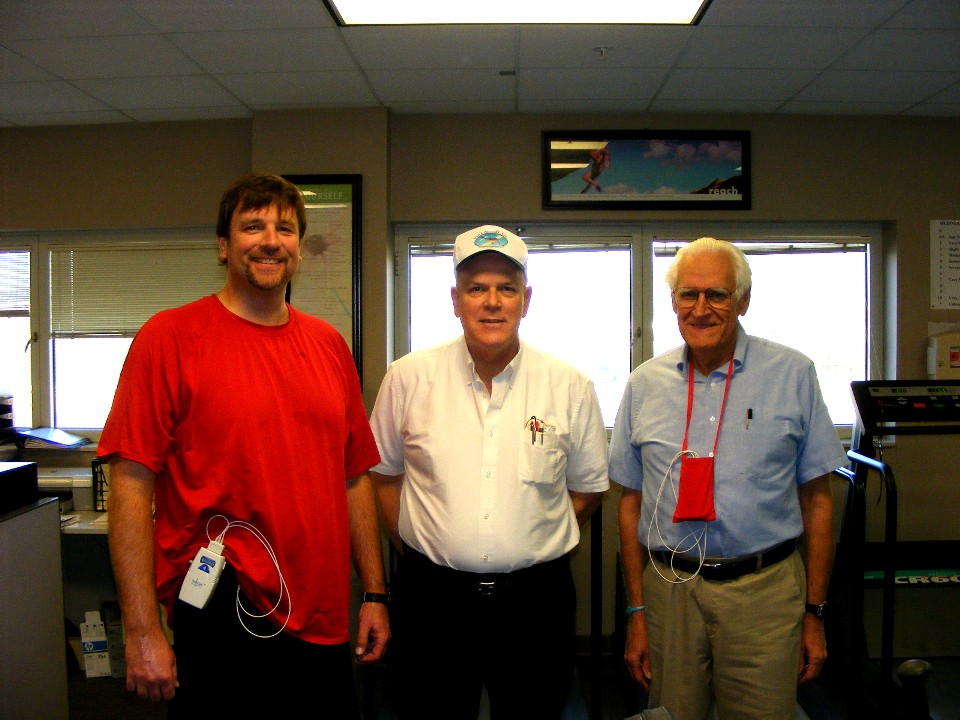 We had to get Melanie in the photo. She has been watching over us doing her fair share of taking vital signs while we were working on the stationary recumbent bicycles, etc.