Air & Space Museum Near Dulles Airport · · PAGE 298.
April 9, 2009: The museum tour for today comes to an end in the SPACE part of the museum. This is the first space shuttle built for atmospheric testing of the aerodynamics of this space plane. This aircraft was tested by launching it off the back of the Boeing 747 shuttle transport airplane.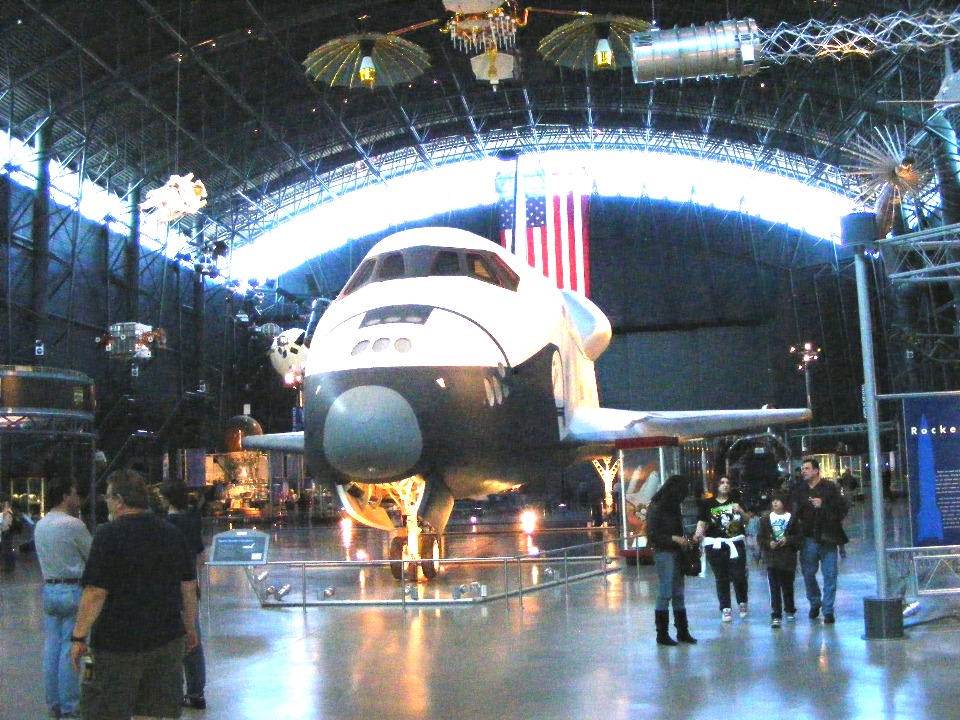 And of course, all those Star Trek fans demanded it be named "ENTERPRISE" in honor of the famous fictional star ships from the television shows and movies. Those tiles on the shuttle are not really tiles. A closer view revealed the seams are textured into the surface finish of the wings and body to simulate the drag from the real thermal protective tiles. The real silica heat shield tiles were only installed on the space-worthy shuttles that have been launched into orbit.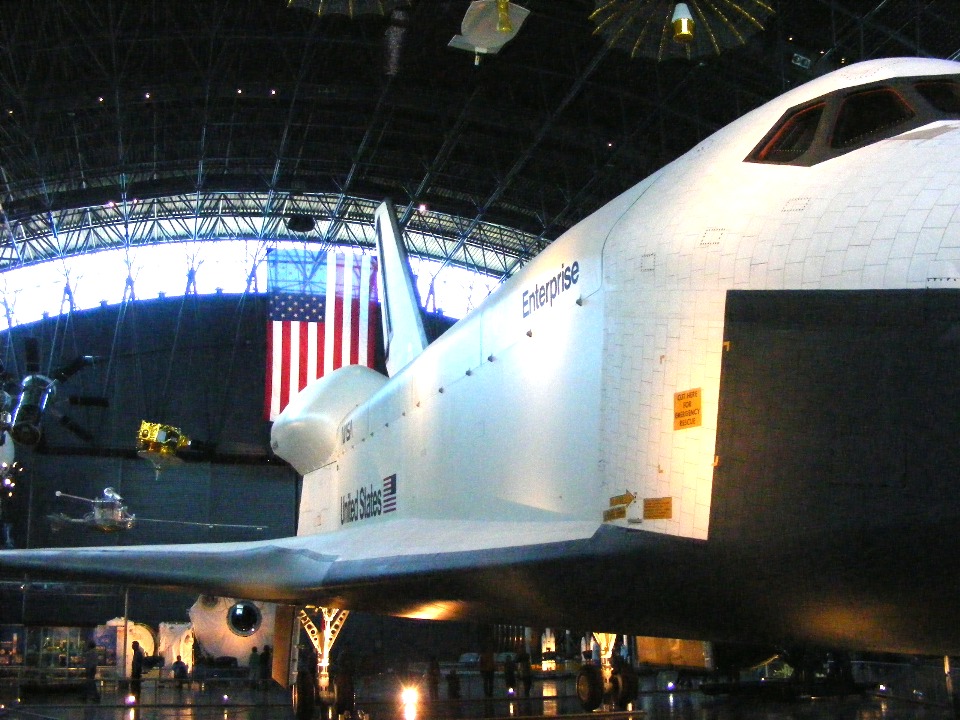 This airplane is the only other airplane named "Enterprise" I am aware of. I enjoy it every time I get to go flying. Now we resume the story of my Van's RV-9A on the next web page.