Spring Storm Damage at Folks Field · · PAGE 299.
April 11, 2009: The storms came to Folks Field on Friday afternoon, April 10th. When I saw the news reports, I called Wendell and he answered while heading back home from visiting his mother at the rest home. He called me later when he saw the extent of the damage to the hangar and my airplane. With reports on the news about downed power lines and power outages, I decided I would wait until Saturday morning to go to the airport and inspect the damage. At first glance, it does not look so bad. The lower part of the south wall has been blown inward about two feet at the center. My airplane is still parked inside near that wall.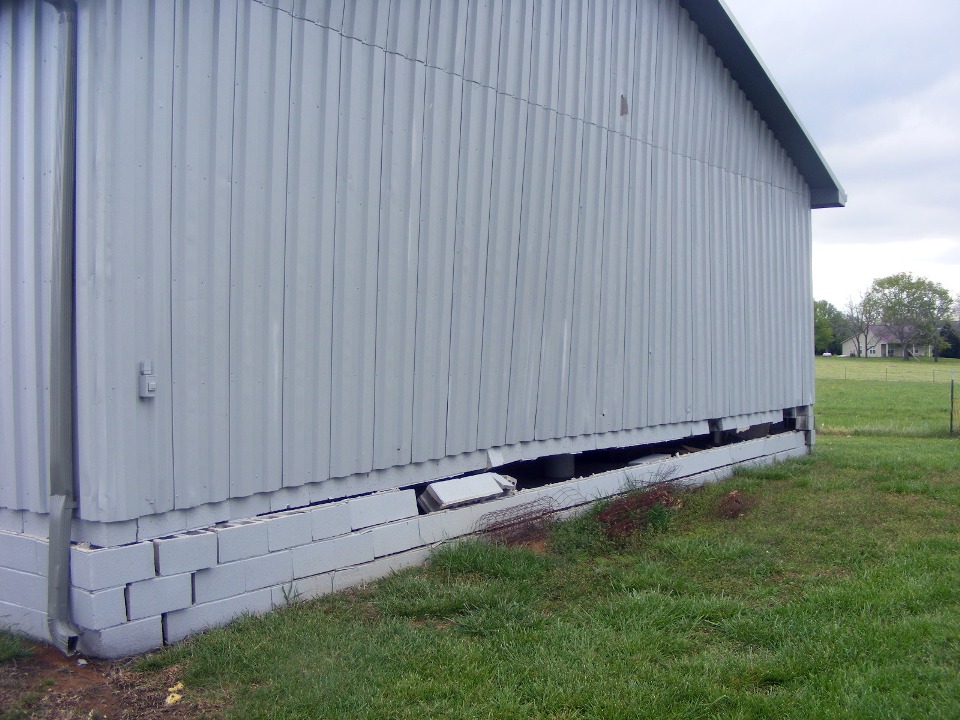 Those missing "cinder blocks" are inside the building. And you are not seeing things, some of the blocks are bolted to the wooden frame of the wall.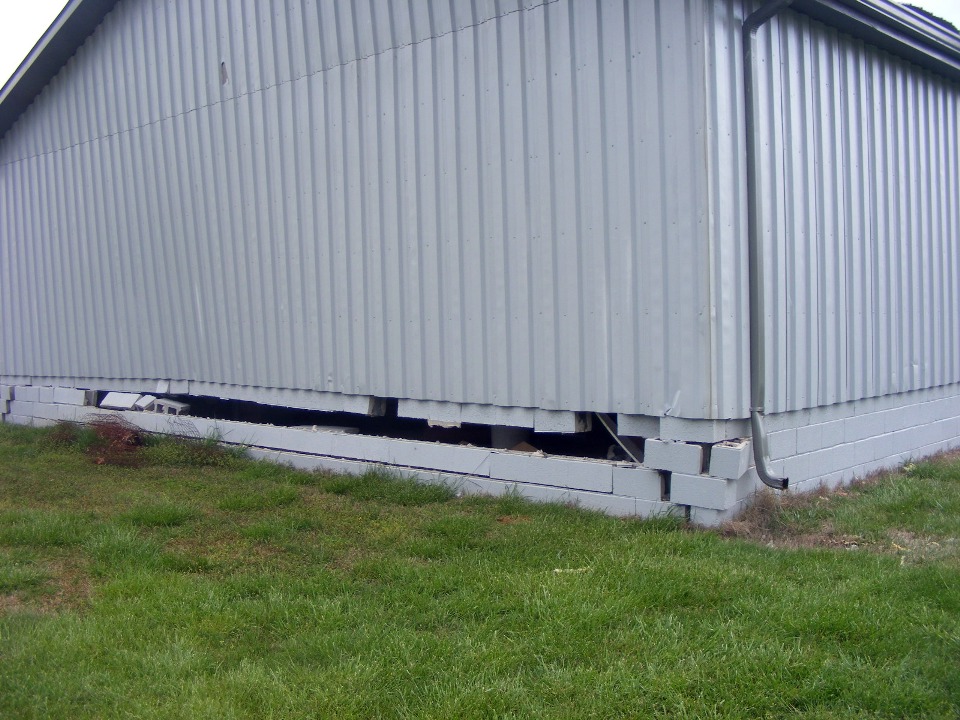 Only one metal roof panel was blown off the building. The insulation that was below also was blown away toward the north end of the property.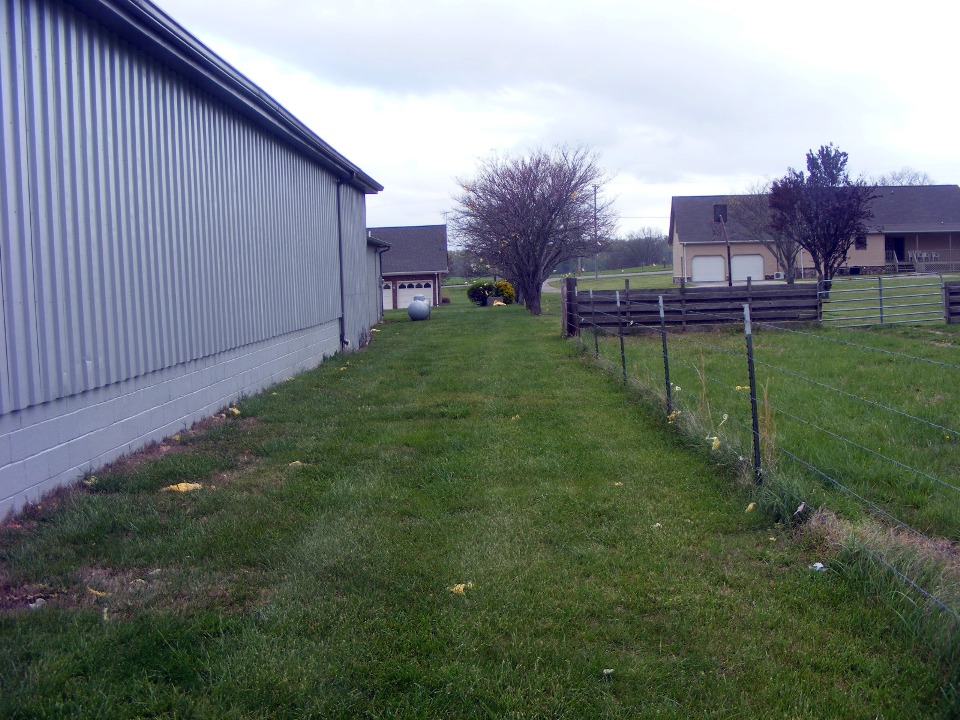 Some of the insulation stayed near the East wall of the warehouse area where Wendell built his RV-8. There is no damage at this part of the building.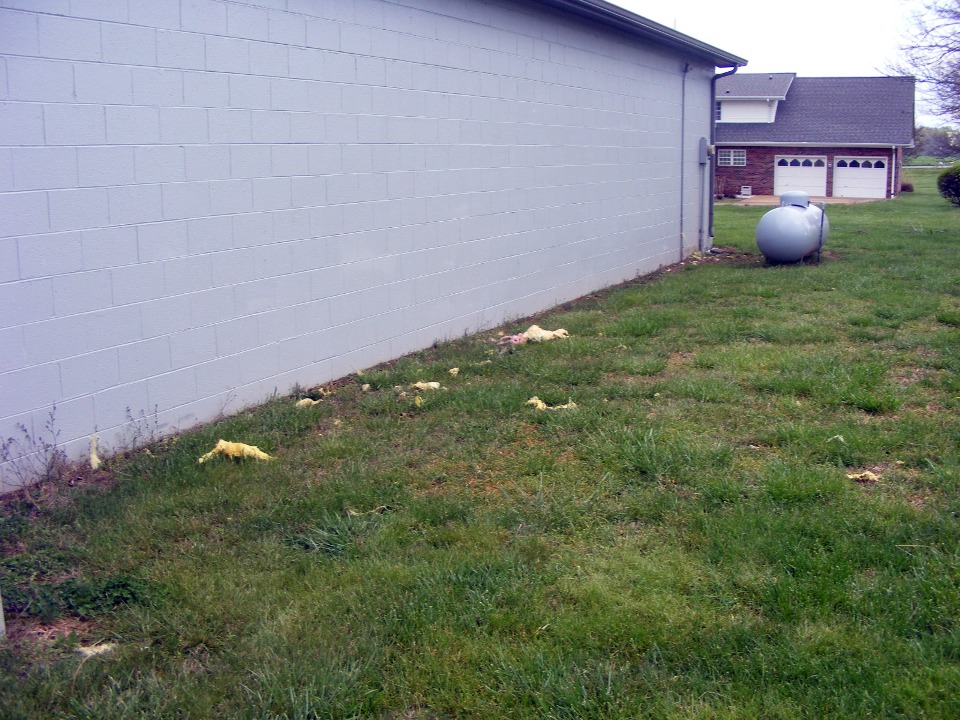 From this vantage point, the one missing panel location at the south end of the hangar is revealed. The metal strip at the top of the roof is also showing signs of damage. Other panels were almost removed by the high winds.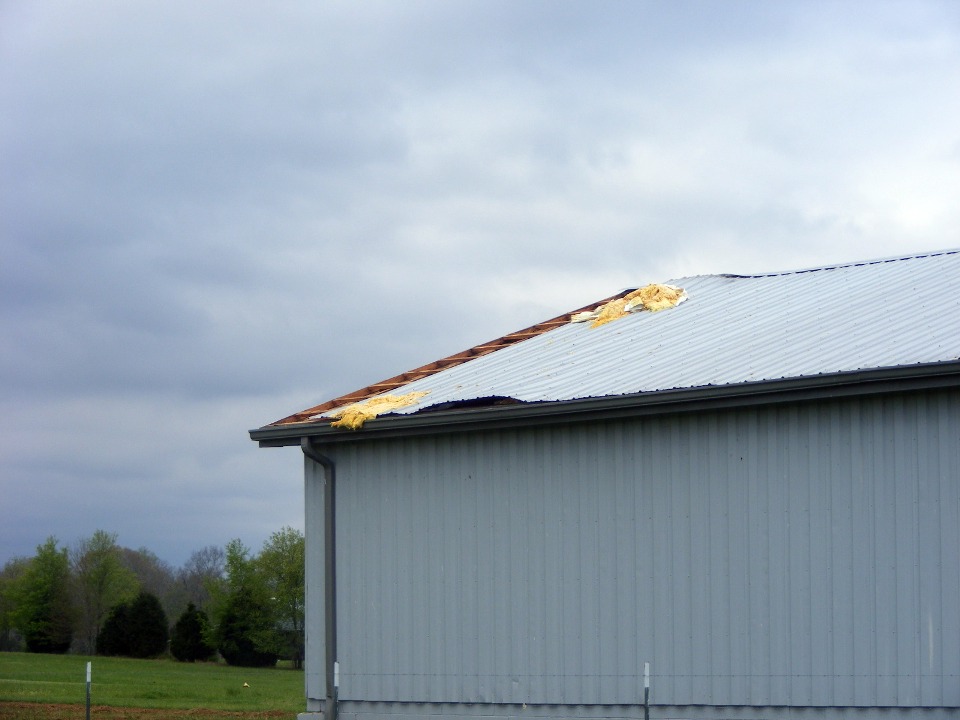 Insulation was blown into the trees in Wendell's back yard and across the road to the fence at the pasture.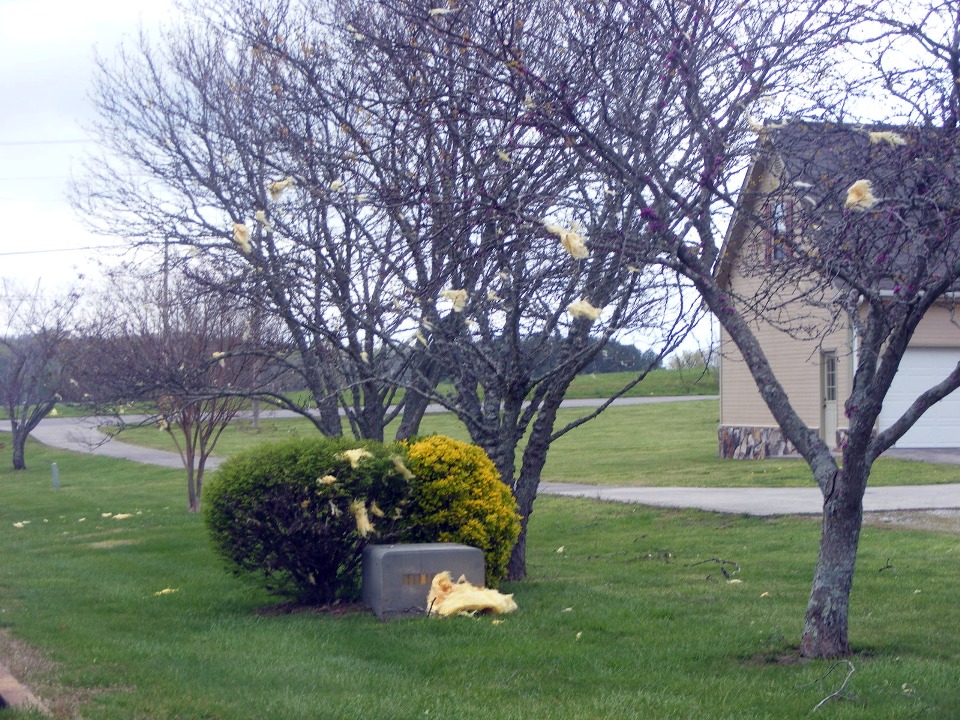 That missing roof panel was retrieved from the area by the driveways and the street near the north end of the runway.