October 2008 - Back to Atlanta and Lawrenceville · · PAGE 277.
October 5, 2008: Marty flew most of the time enroute to our fuel stop near Villa Rica, Georgia. We pretty much followed Interstate 20 all the way to the Stockmar Airport (20GA). The airport had a sloped runway where I landed uphill and took off downhill when it was time to depart.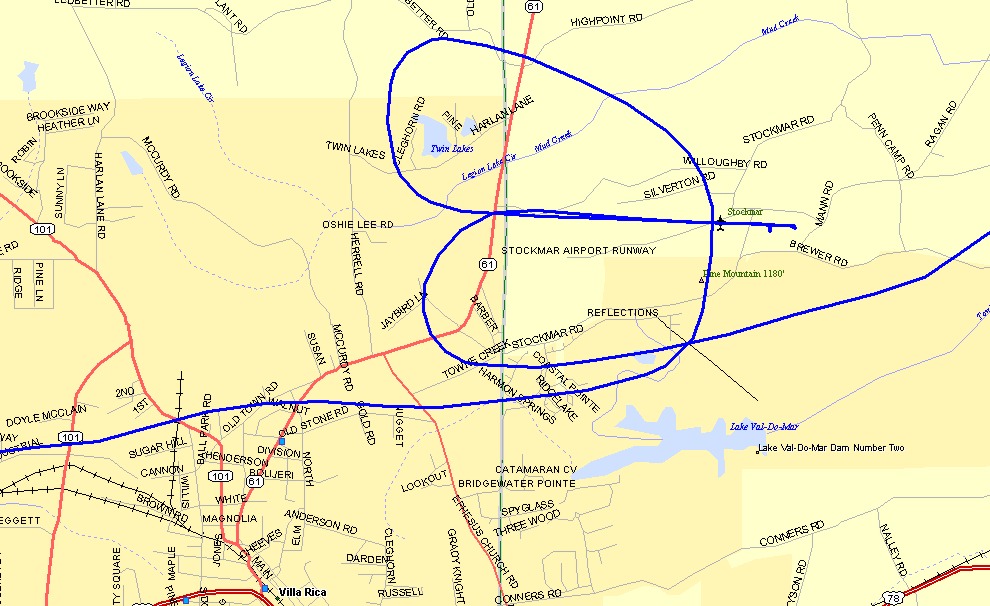 I was listening to the common traffic advisory frequency (CTAF) of 122.9 MHz and heard another RV on approach just before I got into the traffic pattern. I later met the pilot after getting fuel. It seems that he bought an RV-9A originally built by Mark Pickens in 2003. I did not get to see the airplane on the ground today, but go here to see how it looked when I photographed it January 10, 2004.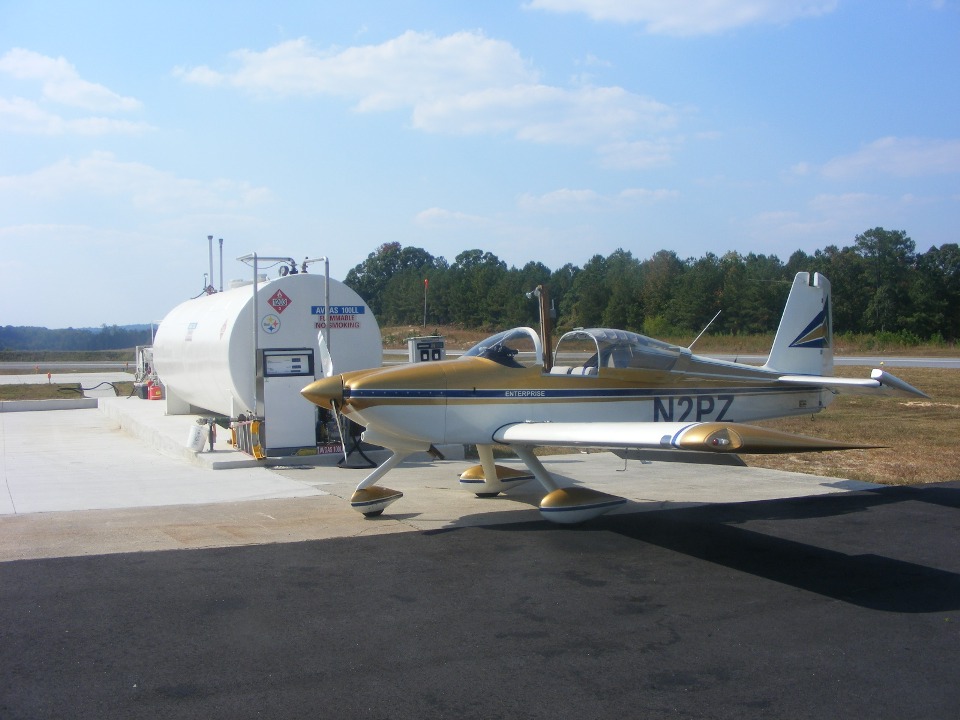 This hangar at the field had three airplanes with radial engines inside. Marty headed over there to talk with the mechanic while I took this photo.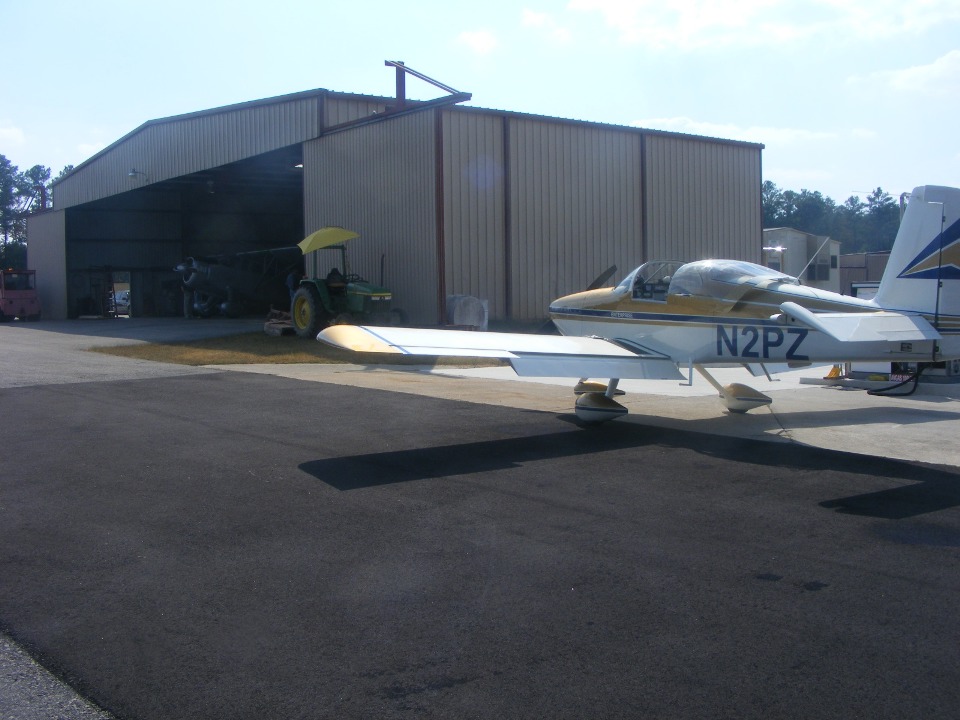 They quickly found out each of them were in the Navy in the 1960's and 1970's.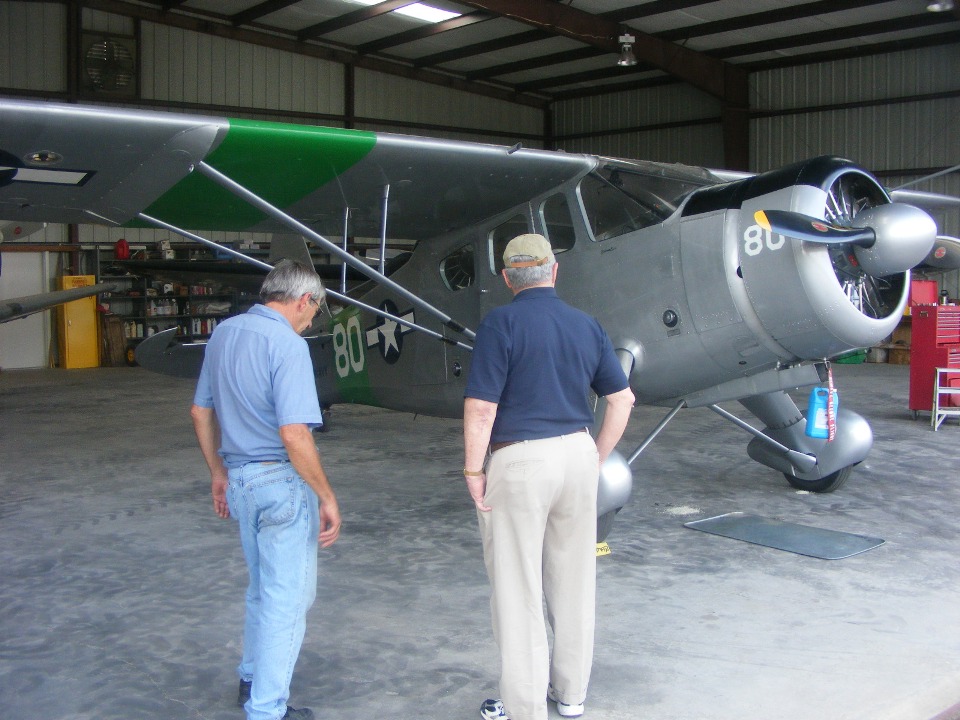 This airplane may not be familiar to non-Navy personnel. It is a Howard DGA-15P made in 1944 for the Navy and used for executive transport for admirals during and after World War 2. The radial engine is a Pratt & Whitney R-985. The other radial-engined airplane behind the Howard is an SNJ used as a Navy trainer in WW2.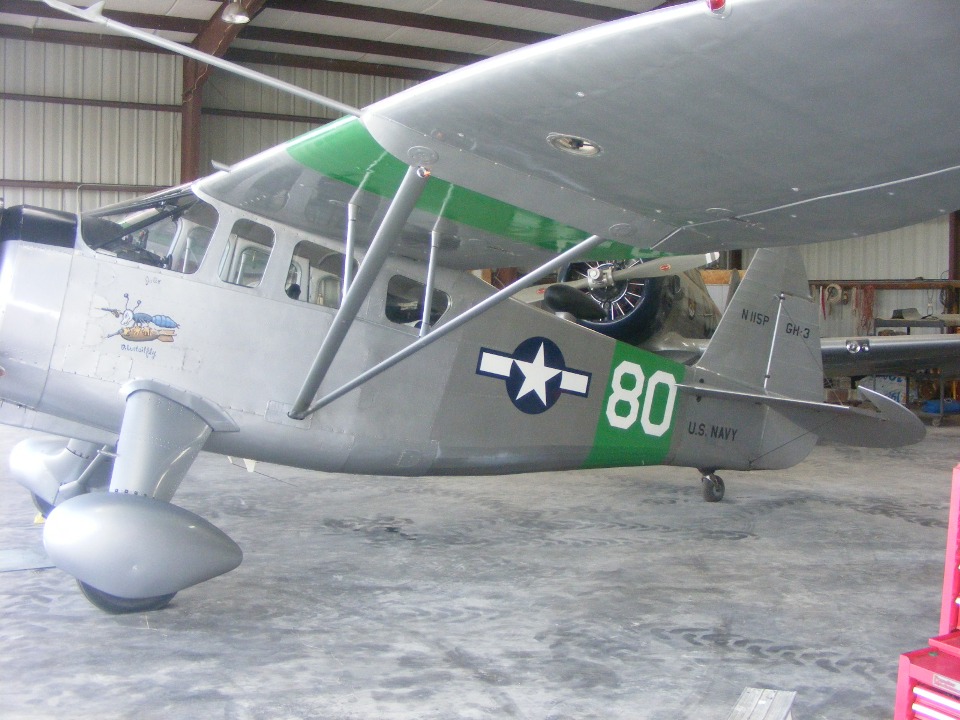 Sitting beside the Howard is this beautiful Twin Beech.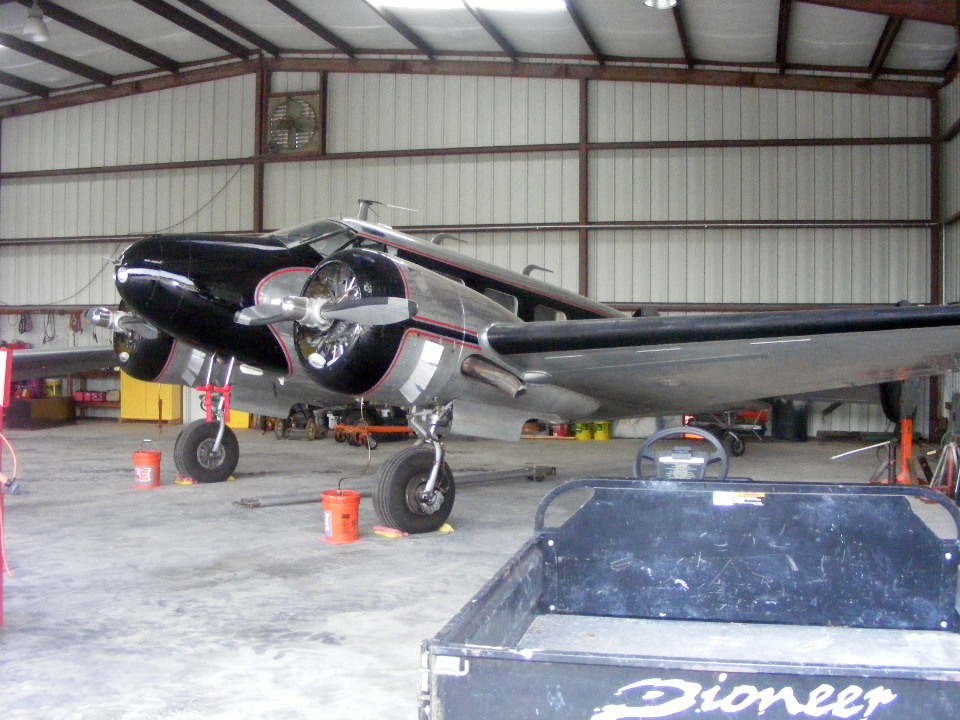 After a good visit with the RV-9A pilot and the mechanic, it was time to head for the Lawrenceville Airport (KLZU). The shortest route was across the heart of Atlanta just below the Class B airspace at 3,500 MSL. I called Atlanta approach right after departing Stockmar. The controller assigned me a radar transponder code and did NOT clear me into the Class B airspace. We made the trip across town flying under the 6,000 MSL floor of the Class B, away from the airliners, etc. We cruised across the top of Charlie Brown Airport, aka Fulton County (KFTY), and across part of the airspace for Peachtree-DeKalb Airport (KPDK).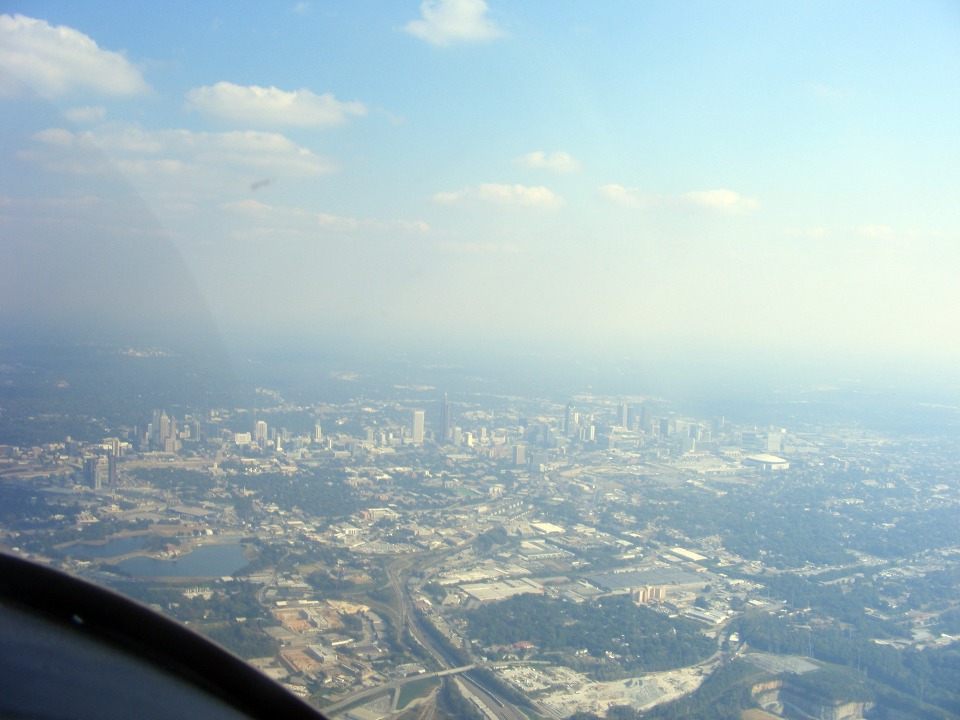 This map overlay shows my route of flight from Stockmar Airport near Villa Rica, across Atlanta to Lawrenceville, Georgia. The three ground tracks I made to and from the Chattanooga area are also visible. The two tracks close together show my morning trip down using the autopilot and my return trip after 5 PM, also using the autopilot. The analog NAVAID autopilot tracks about one-half mile right of the GPS course line. That bit of tracking error kept me out of the path of a Mooney one day when I flying north over the Daytona Beach area.