October 2008 - Flying the Tri-State Area · · PAGE 275.
October 5, 2008: Marty got this shot approaching the Tennessee River bridge with state route156 going into the little town of South Pittsburg. He was telling me about a consulting job he had for a small town in Tennessee just south of that low mountain you see dead ahead.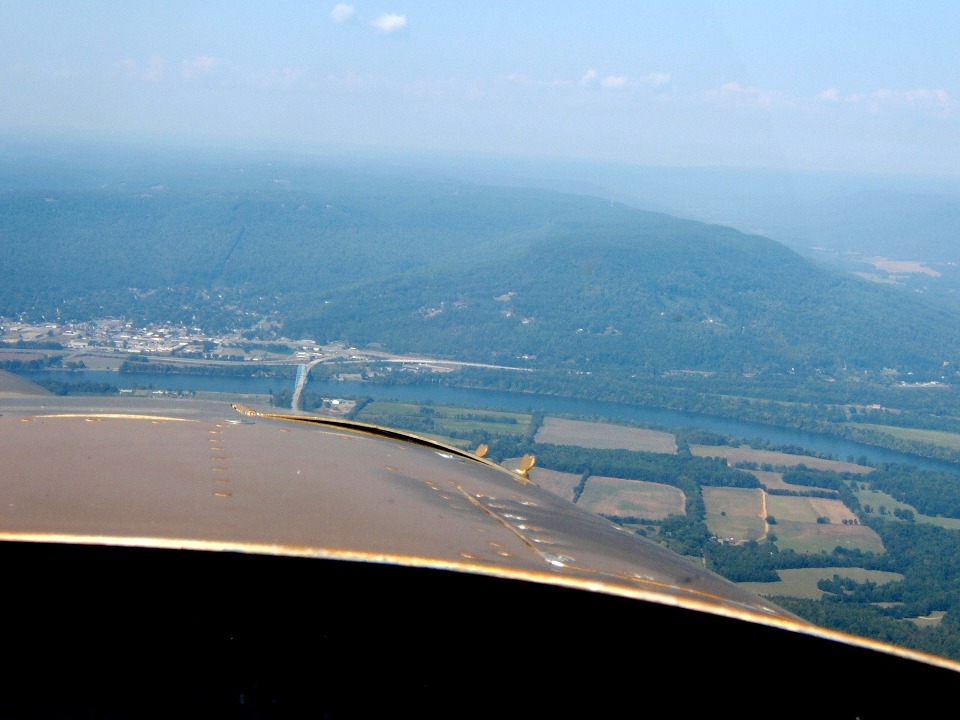 Marty wanted to show me the area on that mountain where he was testing a potential headend location for a cable system. We circled around the area a couple of times while he located some landmarks he remembered.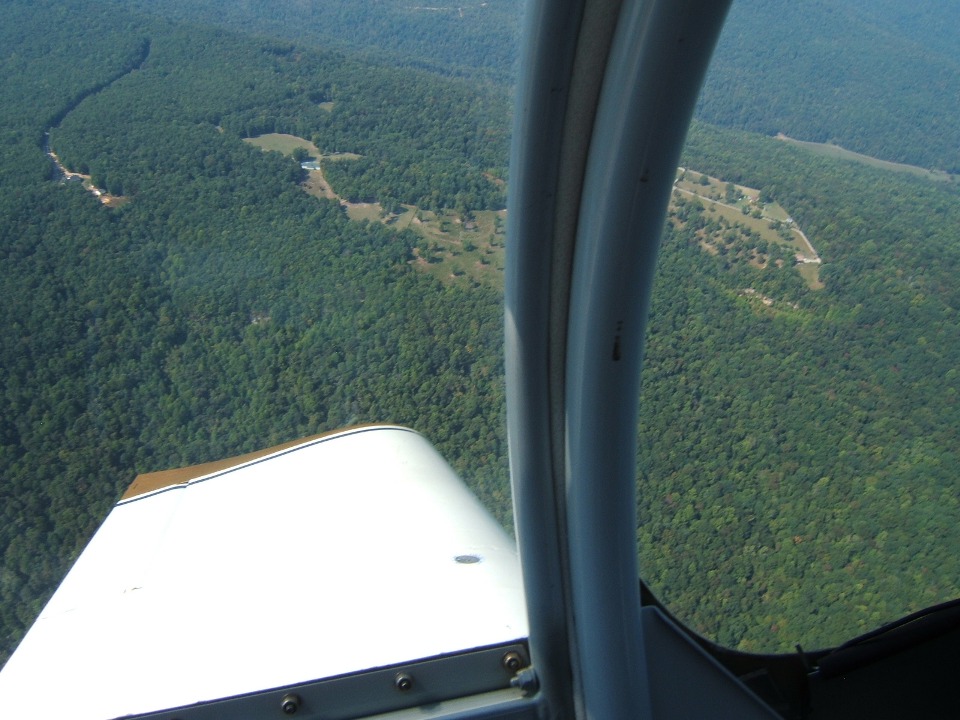 We turned in each direction over several areas looking for the site. When we found the spot, Marty did not take a photo before we headed south.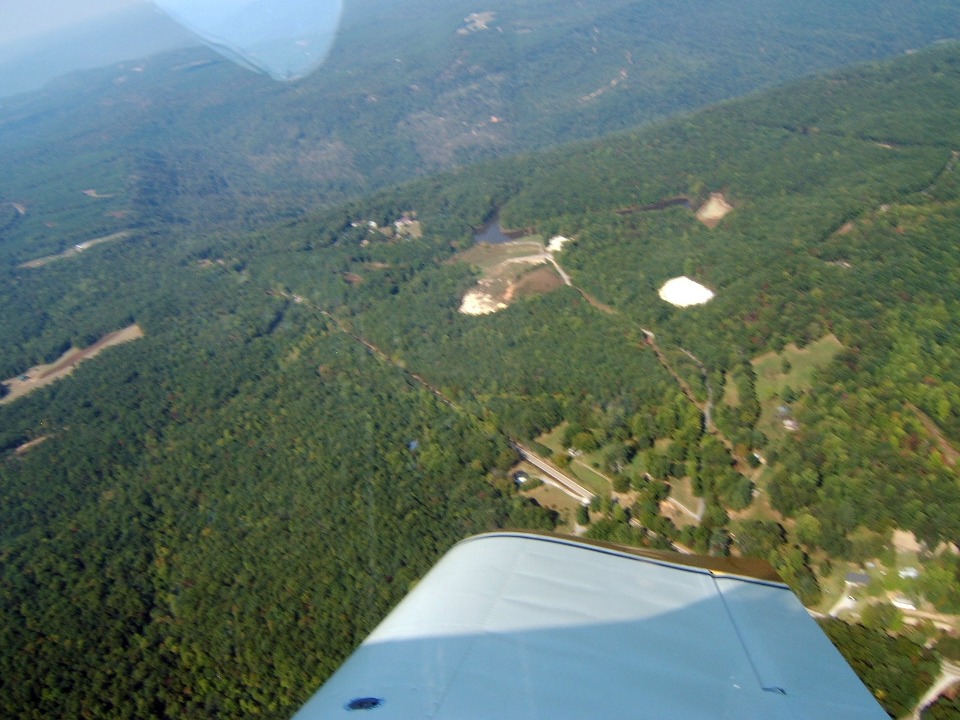 The plan for today was to fly down to Pell City, Alabama to the airport restaurant for lunch. We passed the TVA Bellefonte Nuclear Power Plant just north of Scottsboro, Alabama. Marty got a really good photo. Read the Wikipedia web link to learn why this power plant is not operational.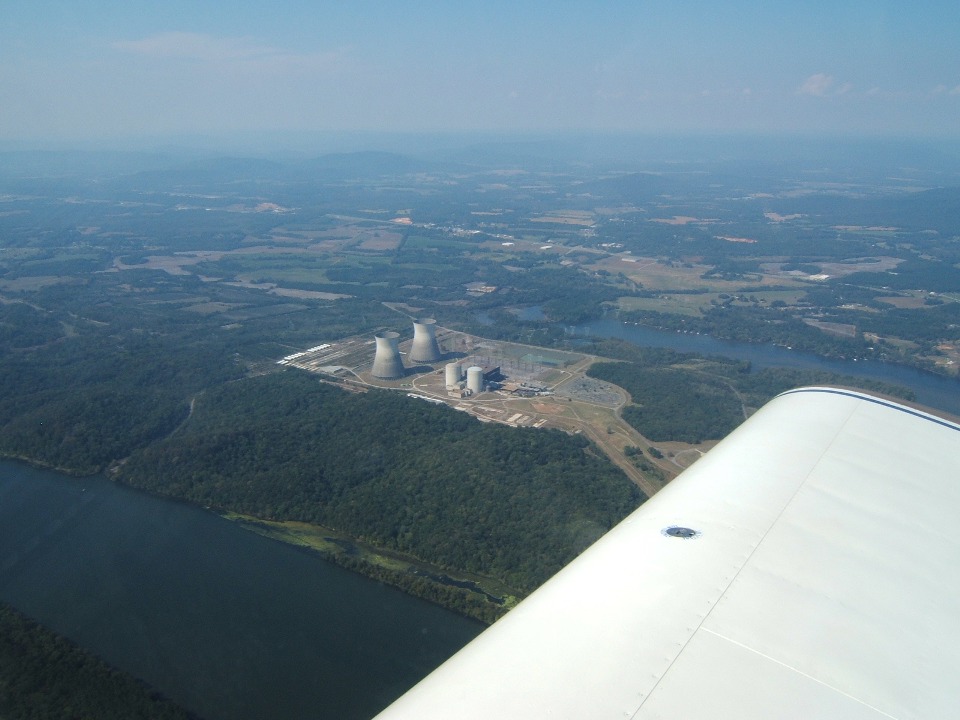 The zoom lens did a good job on this photo while the sun angle was just right. We had also flown past a coal-fired TVA power plant upstream at Bridgeport, Alabama. That plant is known as Widows Creek.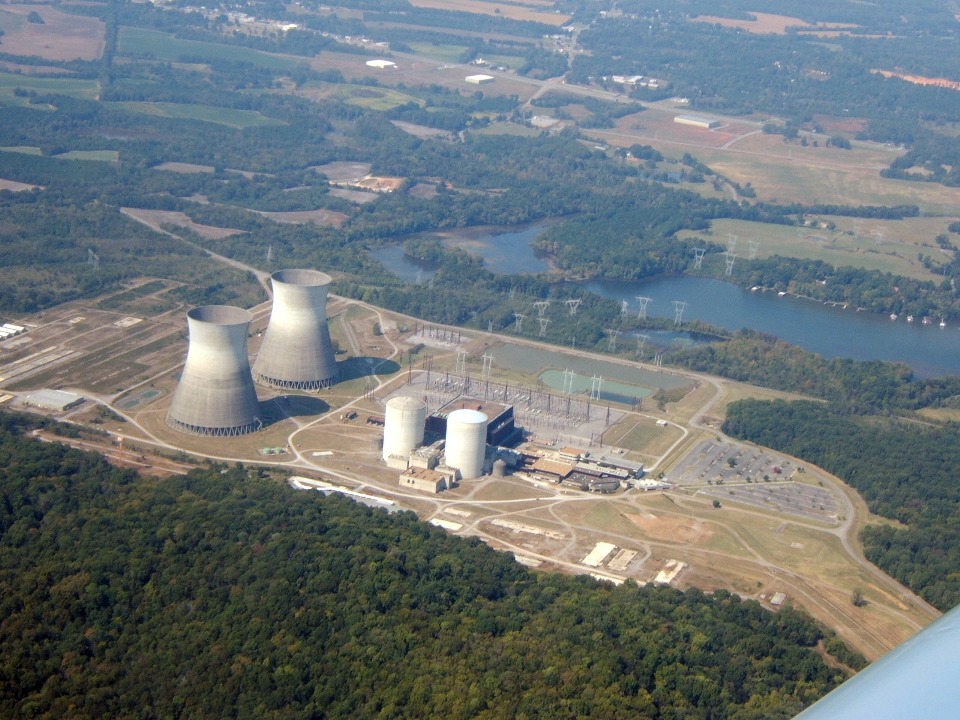 When we arrived in the downwind leg of the Pell City traffic pattern, a banner towing plane was returning from the nearby Talladega Raceway to drop a banner on the grass next to runway 3 at the south end. Marty took this photo just before he dropped the banner seen in the yellow circle.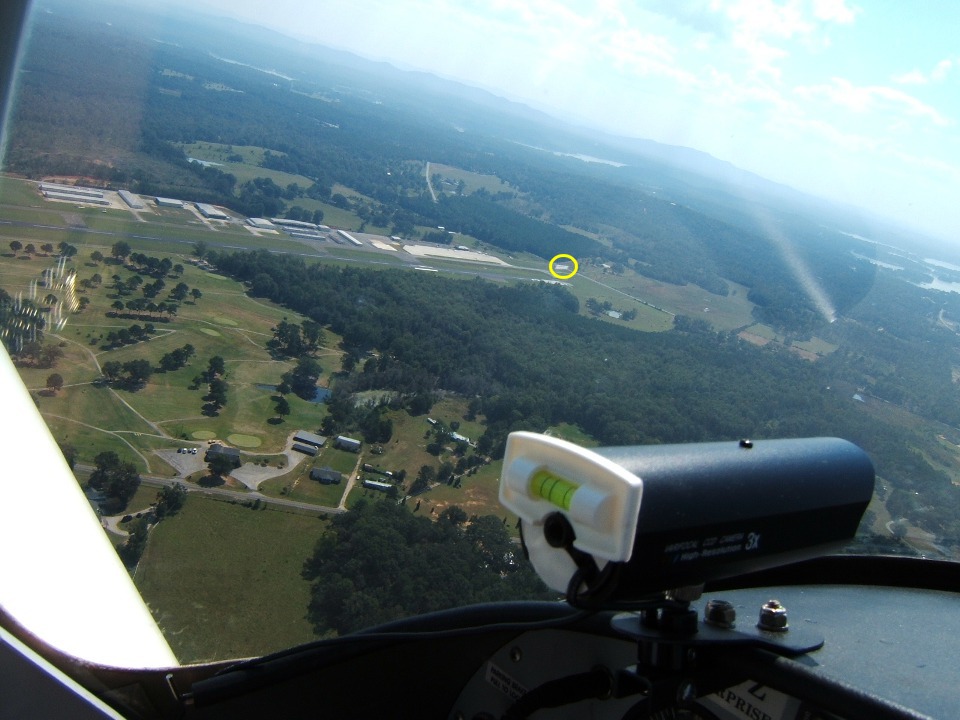 Here is a closer view just an instant before the banner settles in the grass between the runway and the taxiway. The tow plane is not visible against the ground clutter. I could see both his airplane and the banner when he was in the downwind leg as we approached the north end of the airport.