Wendell's RV-8 Gets Painted · · PAGE 251.
January 12, 2008: The title on this page sounds like it should be in his section of this web site. But this page is all about his friends who come over every Saturday and today's special RV-builder friend who arrived by RV-4.
Wendell was taking some time to visit with his friends and John Myers who had flown up from his home field in an RV-4. I wanted to get this photo before Wendell realized he had a smudge of paint on his nose.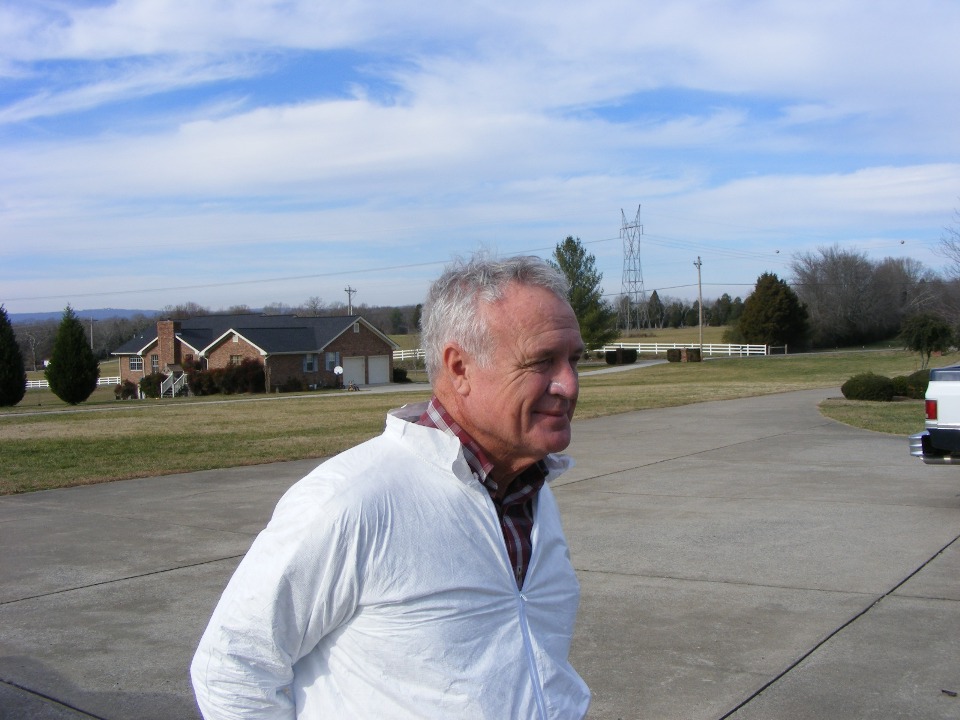 John could only stay a few minutes longer after my arrival. We had a chance to talk about Dynon serial interfacing with the Garmin GPS units and the SL-30 NAV/COM radio. He was interested in the updated software for the Dynon D-10A. I described how the new software features worked in my RV-9A installation. Not long after that, he got into the RV-4 and headed for home. When he arrived he landed from the south and had to taxi through some standing water from the recent rains when he passed the windsock. He decided to make a downwind departure from the chilly wind blowing from the north.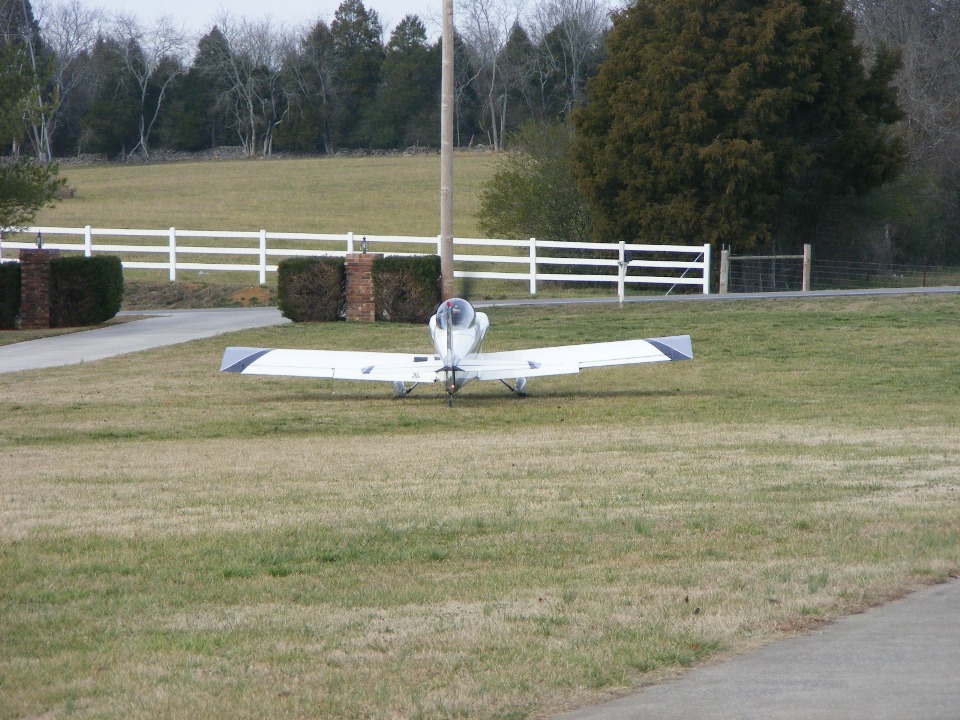 Here is the front view of the RV-4 during the engine run-up.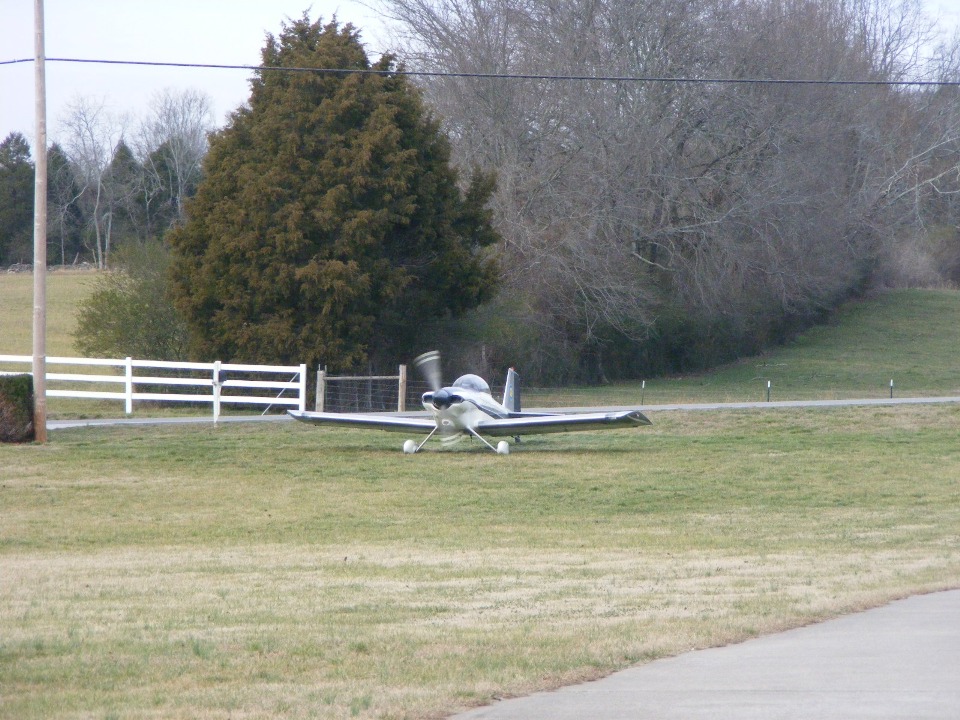 Just a short takeoff roll and the tail is up while John holds the airplane down for a bit more speed before liftoff.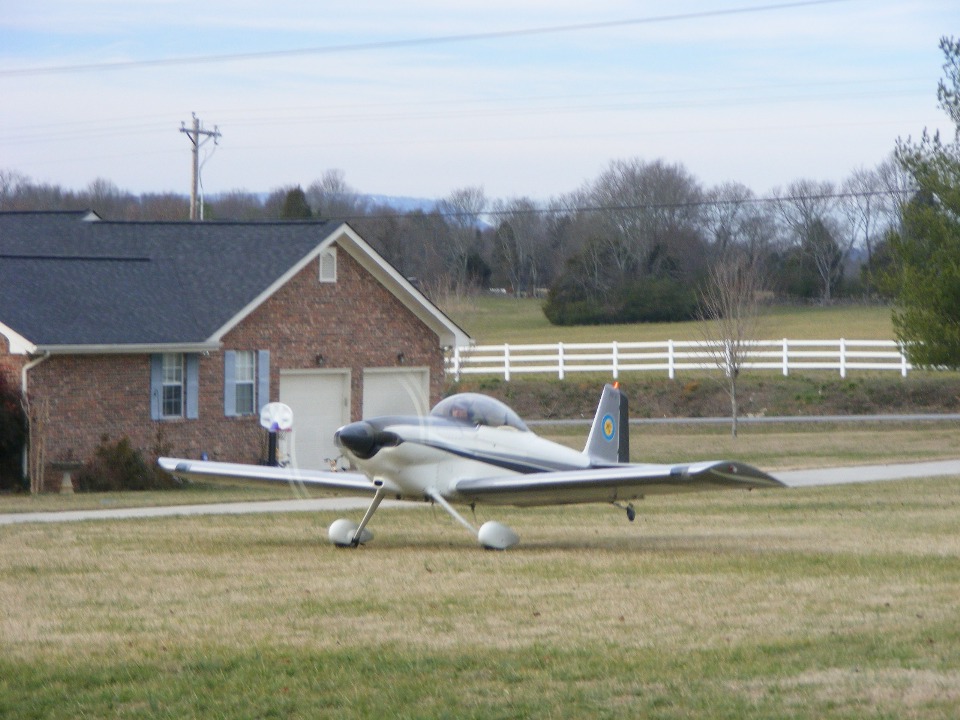 He continued to stay down close to the runway to build speed for a sharp climb at the end of the runway. I pushed the zoom feature on my camera to get this picture from my vantage point on the hangar ramp.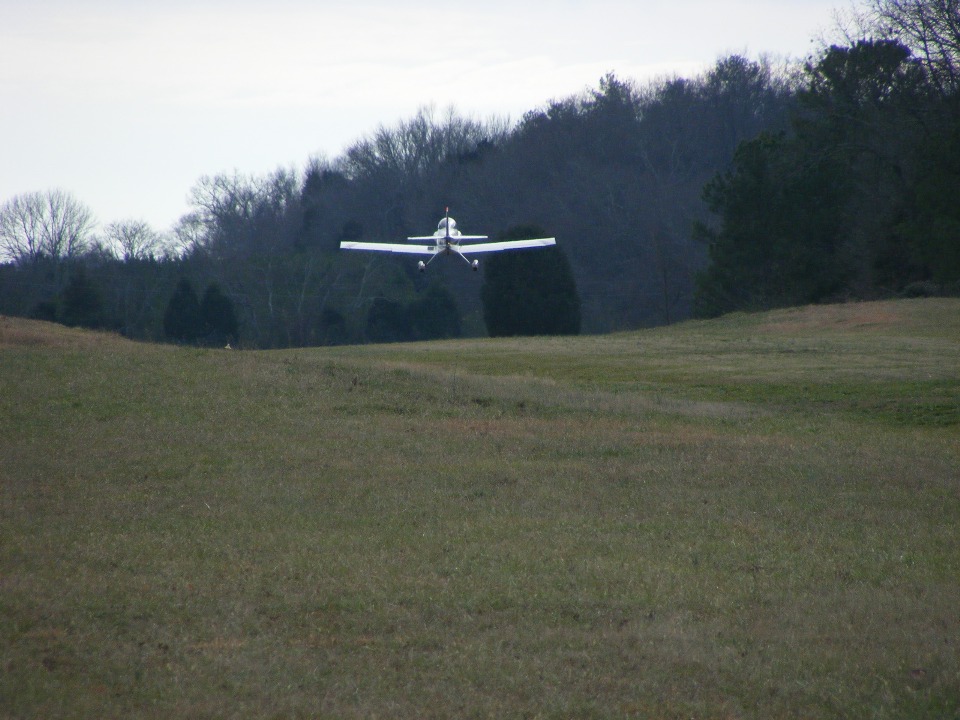 John flew a left-hand pattern after climbing out at the south end of the runway. Here he is lining up for a high-speed pass downwind before departing for home. He gave us a roll to the left as he was climbing out to the south. Sorry, I did not get a picture of him climbing inverted in the roll.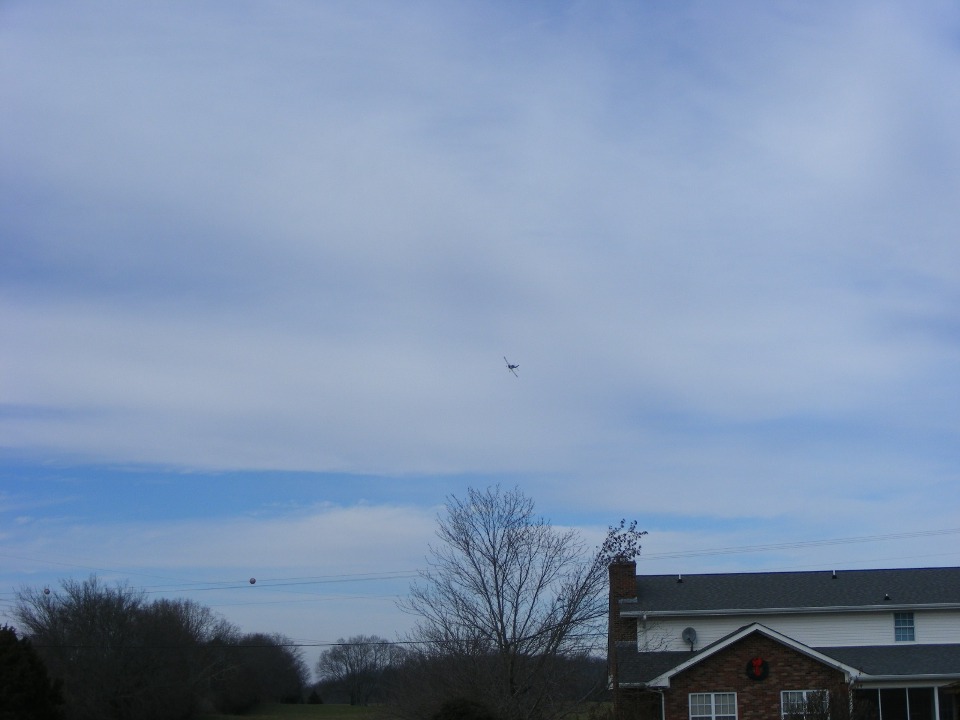 Here is Wendell and a few of the local friends who watched John's take-off and rolling departure. The guy in the two-tone blue jacket is Charlie. He is the one who put the FOR SALE sign on my airplane last weekend.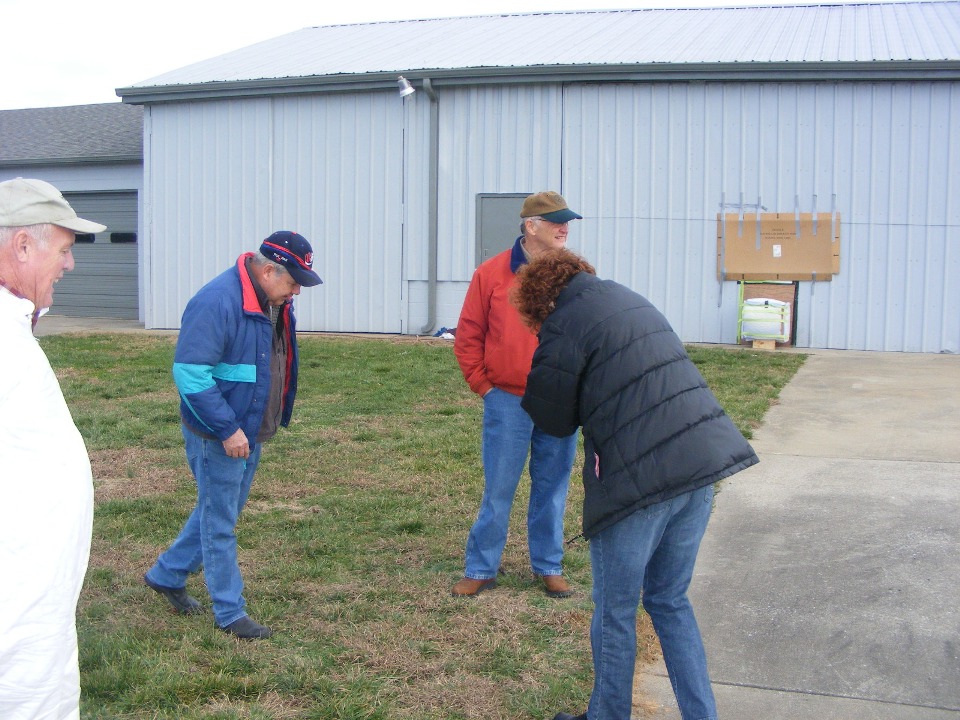 Since this page is titled "Wendell's RV-8 Gets Painted", you would expect to see a picture of it on this page. Not true! You have to use this link to see that picture and another related photo on his NEW PAGE 78.