RV-8 Builder/Pilot Visits in Georgia · · PAGE 247.
September 22, 2007: Saturday's flight to Cartersville, Georgia was successful gaining more information than we had hoped for. The next leg of today's mission took us around the north side of the Atlanta Class B airspace over to the Athens, Georgia airport to meet Marshall Jacobson. He is the pilot who was flying off to my left wing when we started our return trip from Oshkosh 2006. His RV-8 was unpainted at that time, but now sports a paint job from Glo Custom Aircraft, Inc. He talked about the trip to the Dallas/Fort Worth area as his longest solo cross country trip ever. He had another pilot with him when we first met him at the end of our 2006 Oshkosh adventure. Marshall is a Viet Nam-era US Army veteran and flew helicopters. This paint scheme is based on the Army Air Corps paint schemes in use during WWII. Sue is his wife's name. The letters on the sides of the airplane are for his sons initials. See the photo of the other side of the airplane further down the page.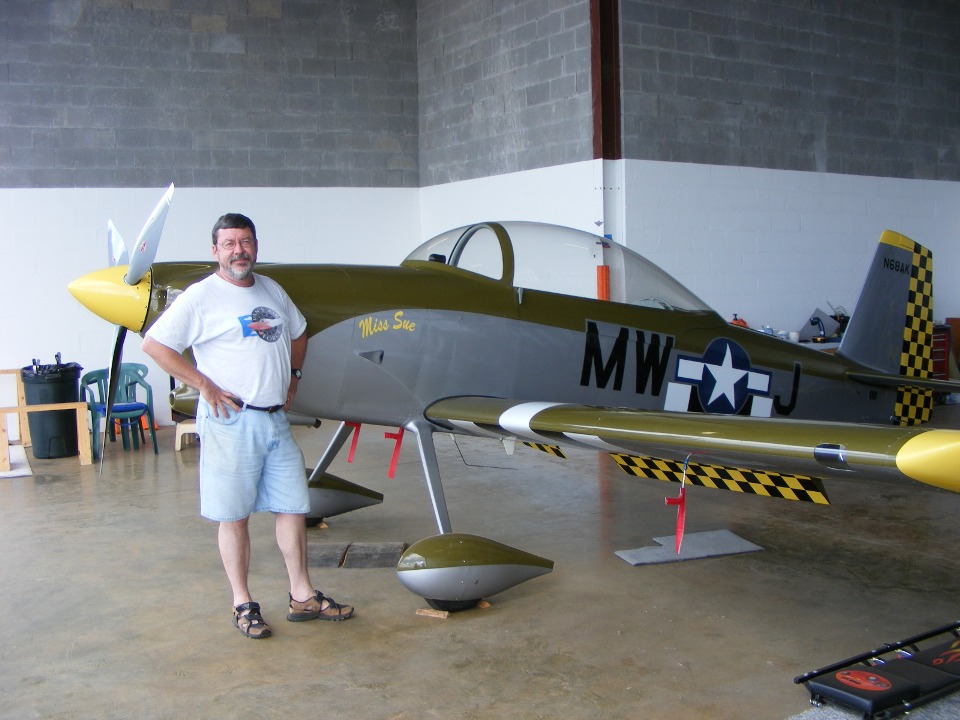 Wendell has been thinking about access to the tire inflation valve though the wheel fairings. Here is how Marshall provided his access via a spring-loaded port which requires a valve extension added to the air hose. The sneakers belong to Wendell, who is looking at the interior and canopy skirt details of this RV-8.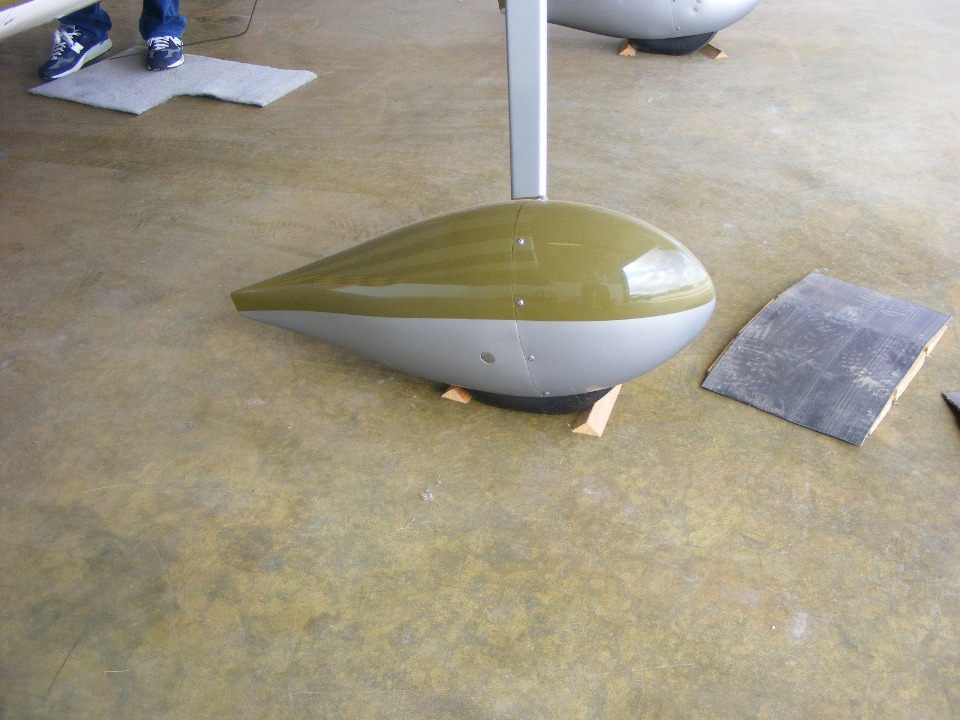 Grady's team at Glo Custom in Texas did a wonderful job with the painting of this airplane!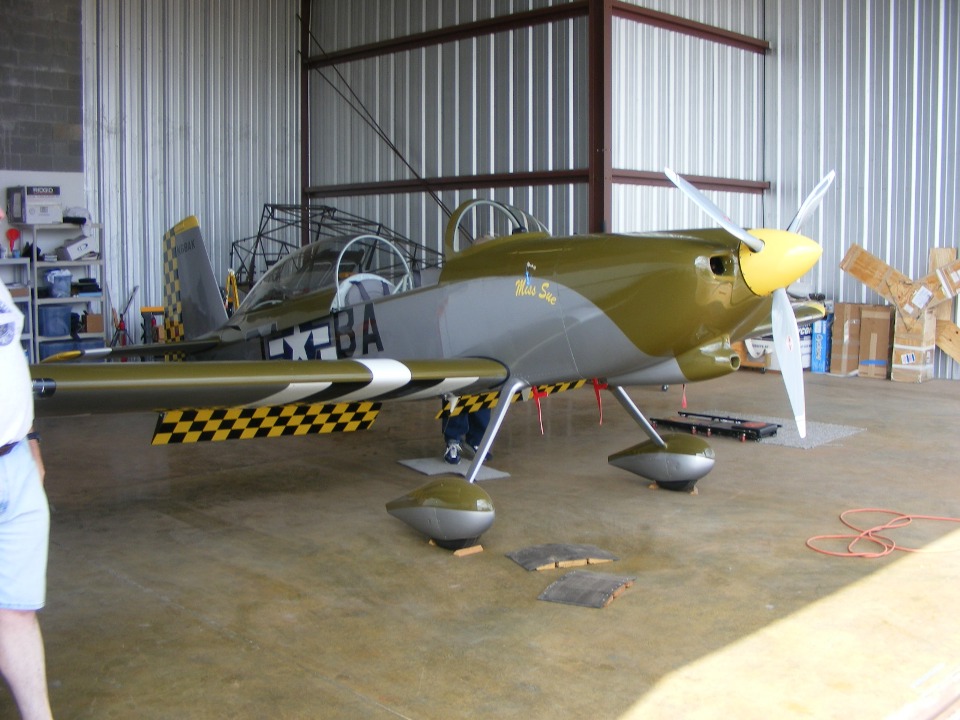 The interior of the forward baggage area now has Wendell's attention.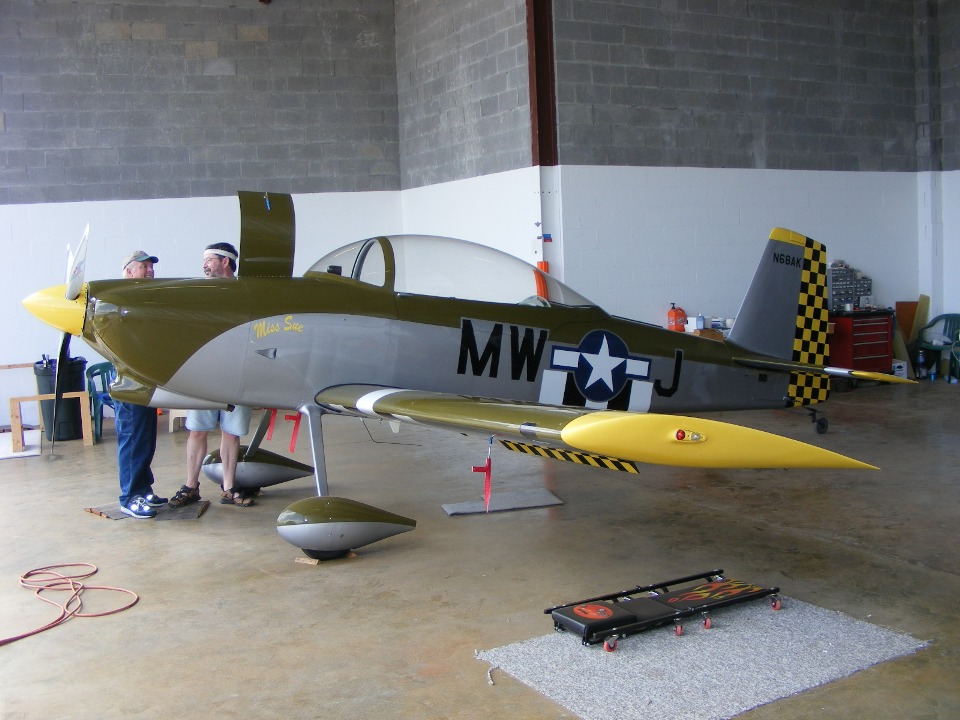 Here is a view of that baggage area. The miniature gas cylinder is a nice touch and prevents the hatch from falling over on the top of the forward skin of the fuselage. The latch pin securing the oil door is barely visible inside the baggage door on the firewall.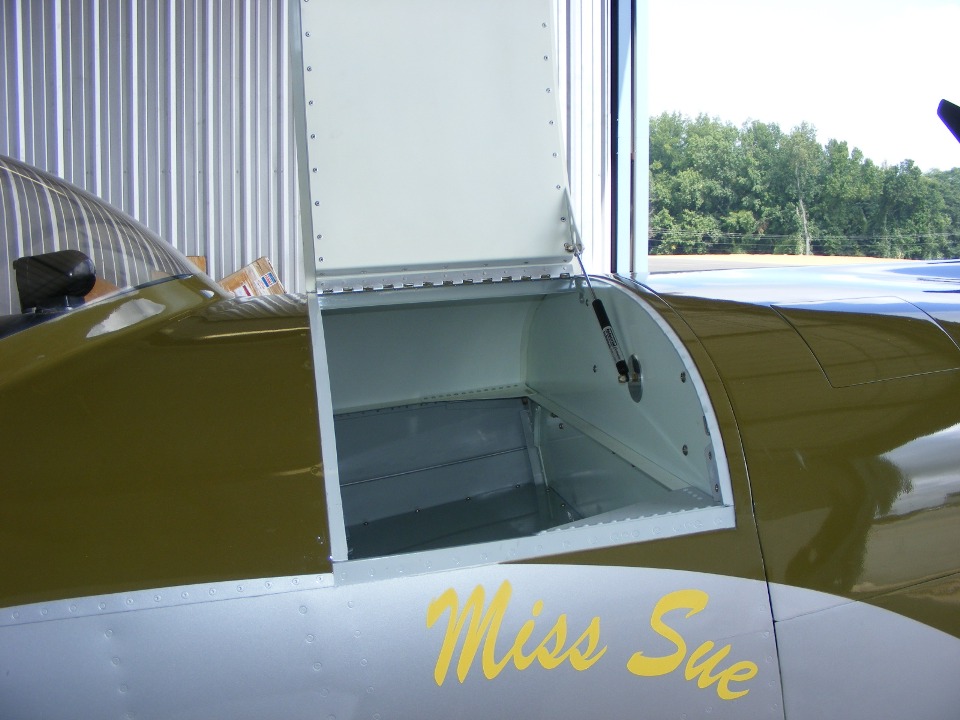 Here is what brought us here to see this airplane - the inside of the fiberglass canopy skirt. We had called Marshall a few nights ago and he mentioned having to add some layers of glass inside the skirt and sanding away some glass on the outer surface. The black felt strip helps to secure the air flow from getting inside the rear passenger area. The felt also protects the paint finish on the fuselage skin where the canopy closes.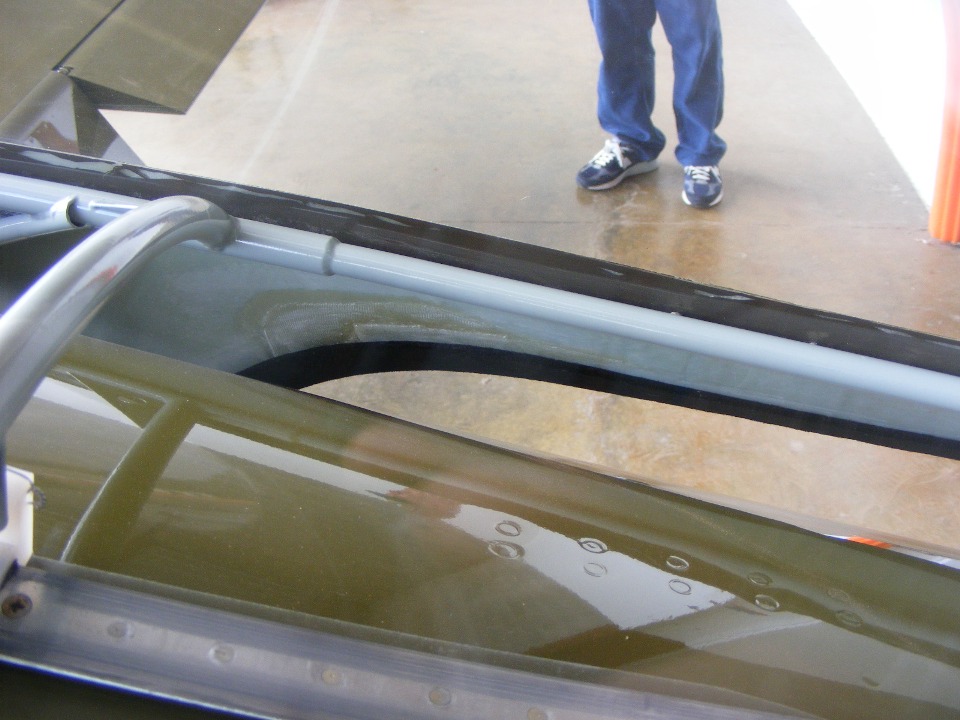 The panel is IFR capable with the SL-30 driving the new OBS/HSI screen of the Dynon D-10A. He has installed the same autopilot I have in my RV-9A, along with the selector switch for GPS or VOR guidance to the autopilot.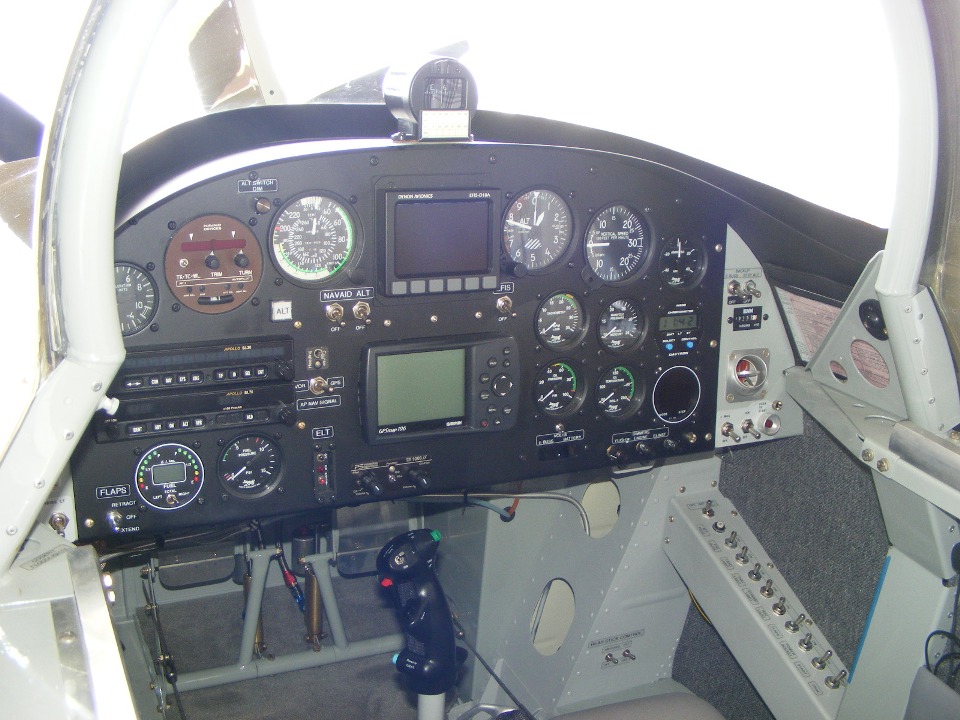 And here is a good idea repeated again!