Oshkosh AirVenture 2006 · · PAGE 223.
July 30, 2006: Here are MORE "video snapshots" from the video tape recordings I made during the trip to AirVenture 2006 at Oshkosh. There are things here that I did not have time to capture using the digital still camera. The resolution is low at 640 x 480 pixels. All photos on this page were taken on Sunday, July 23rd.
Here is the view turning EAST at Fisk to begin following Fisk Avenue for an eventual approach to runway 36 at KOSH. Lake Winnebago is visible near the horizon.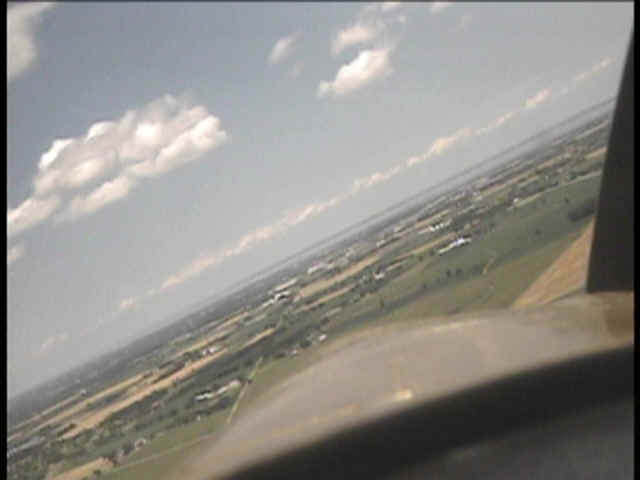 This is the view from 1,800 feet MSL following Fisk Avenue East toward US 41 and the airport which is now in sight at the left side of the photo before reaching the lake.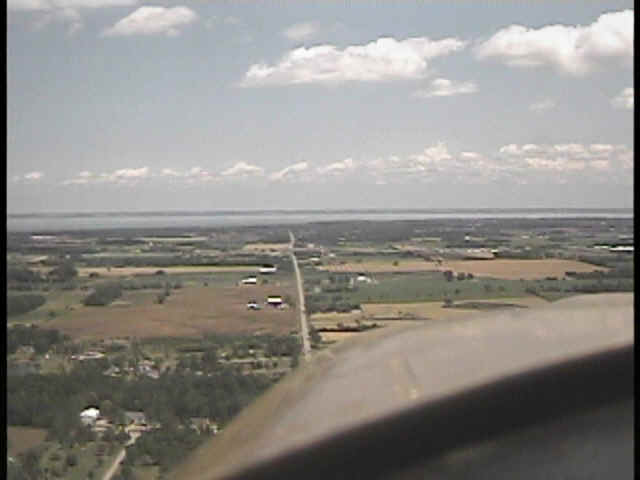 The highway intersection of Fisk Avenue and US 41 is getting closer.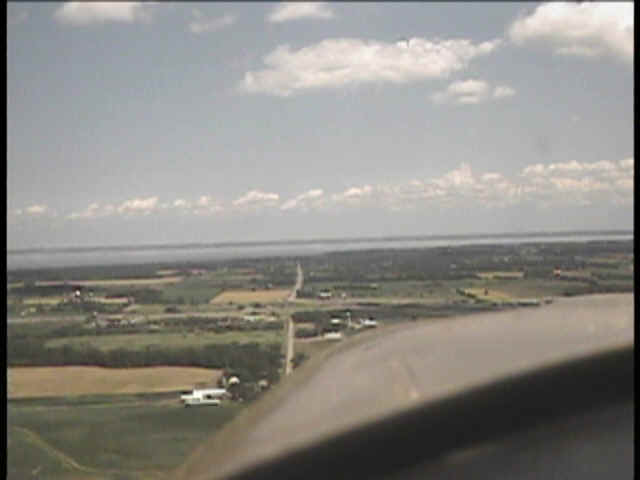 That white object near the center of the photo is a Cessna 182 just"below the lake" contrasted against the trees. He is about one mile ahead of me and beginning his turn from base to final for runway 36.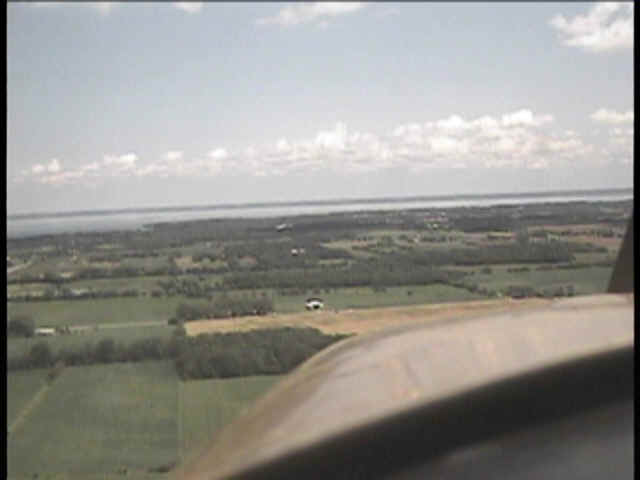 Here is my turn to final approach to runway 36.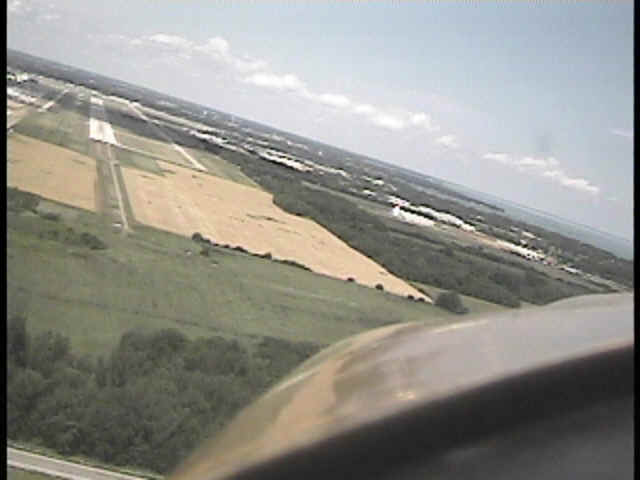 Getting closer and ready to roll to wings level . . . .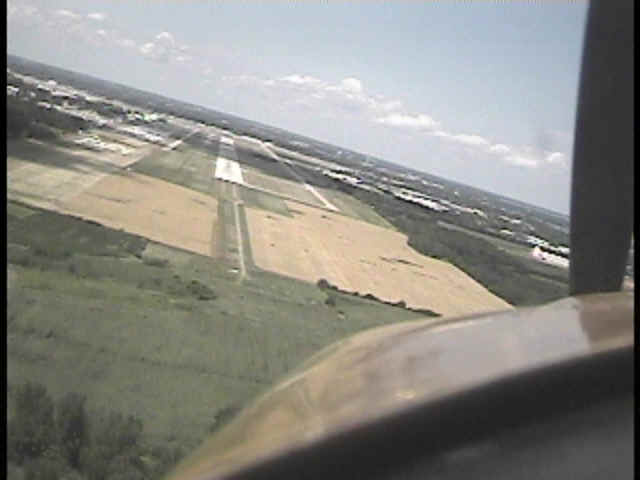 This is the time to get the airplane properly trimmed and the power settings to finish the approach. I want to remind you that I usually pick only those video frames that do not show the propeller blades. Wendell started to speak to me at this time. I had to quiet him so I could hear the controller tell me where to land on the runway. The Cessna ahead of me was told to land mid-field, which led me to expect on the numbers or the first intersection beyond the numbers. I was told to land at the first intersection when I arrived here last year.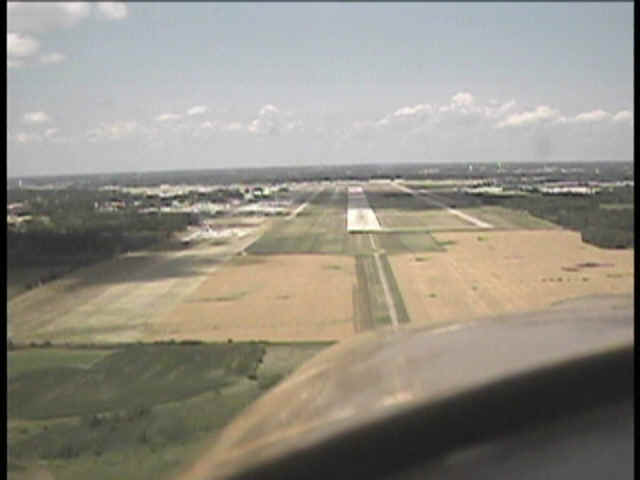 The radio call to NOVEMBER TWO PAPA ZULU came from the controller to put it down on the numbers. The "L" in the photo is temporary for AirVenture only. The parallel taxiway East of the runway is temporarily marked as runway 36 RIGHT.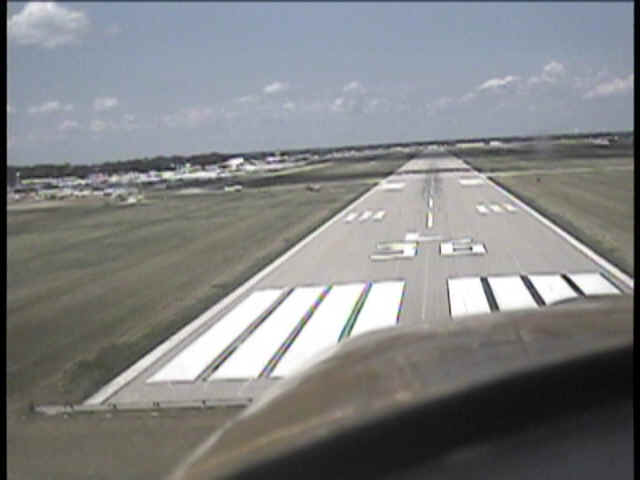 Almost down, and almost there . . .