Denver Trip · · PAGE 214.
June 18, 2006: That is Bartlesville, Oklahoma down there under the scattered cloud layer.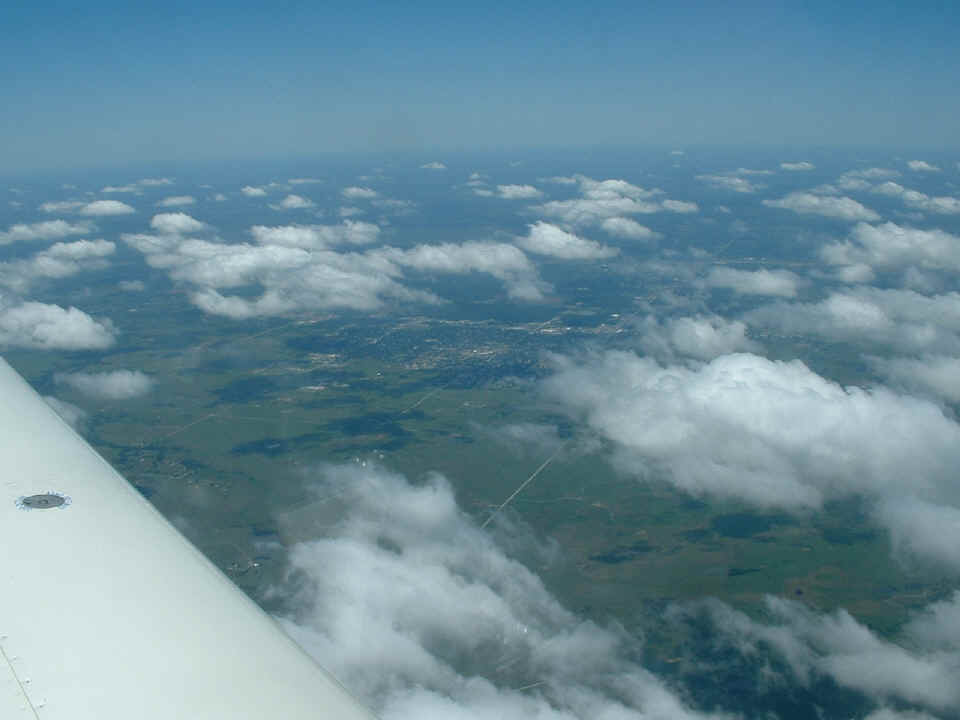 Wichita, Kansas was on the north side of my flight path. Notice all the bugs have been hitting the right side of the windshield. That was fortunate since the video camera is on the LEFT side of the instrument panel.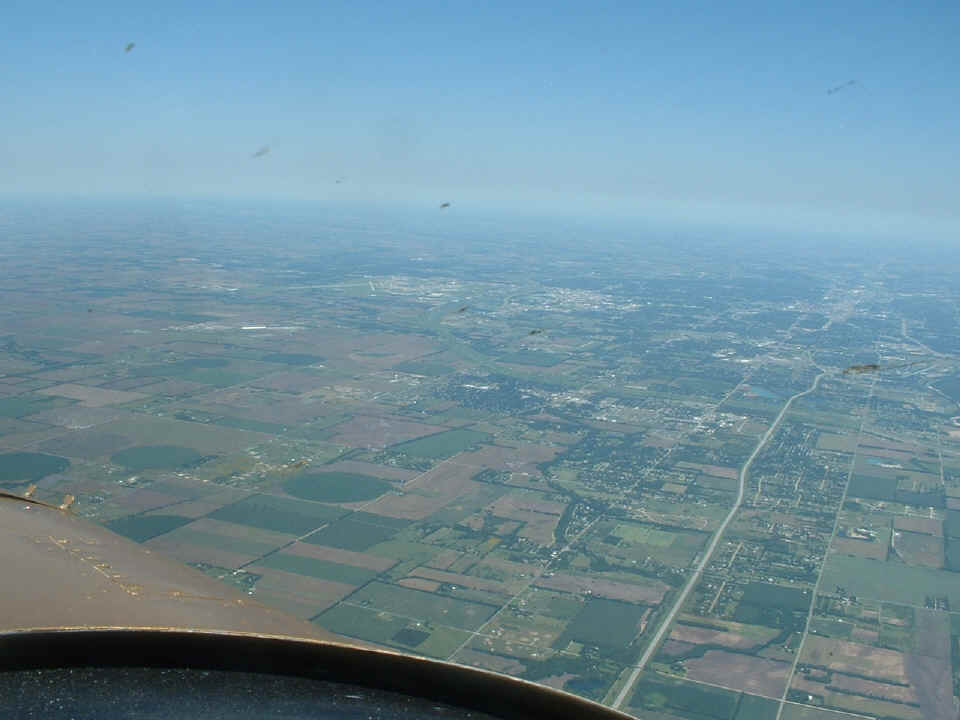 That is Wichita's Mid-Continent airport down there. The Arkansas River flows through the city of Wichita. The name of the river is not pronounced (R-CAN-SAW) as the state of Arkansas is pronounced. The folks in Kansas pronounce it "R-CANS-US".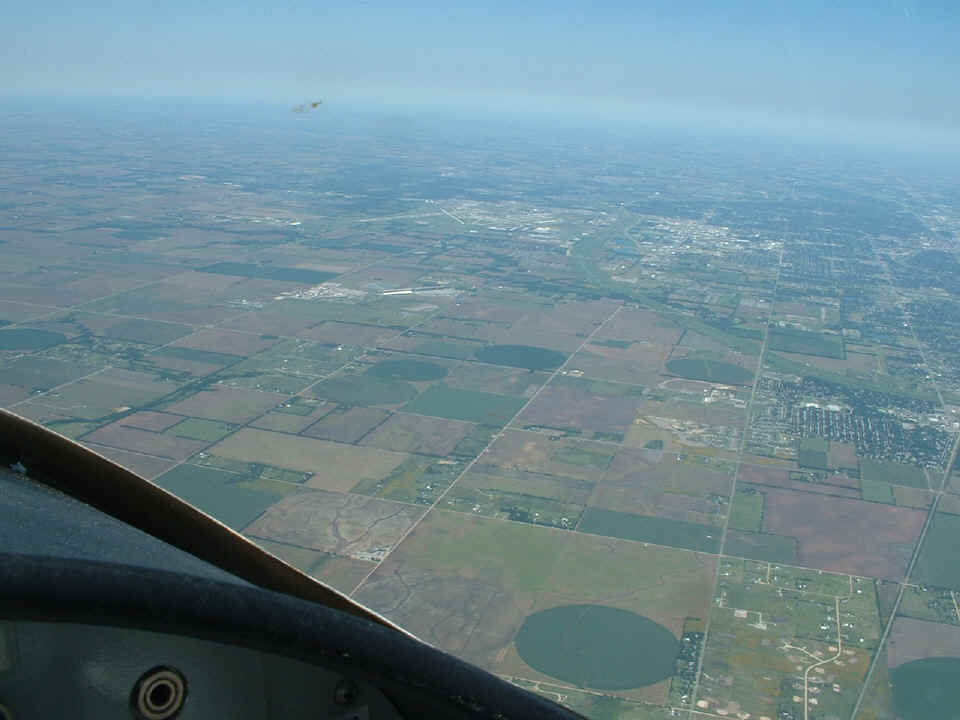 Western Kansas has plenty of irrigation as you can see with all the green circles.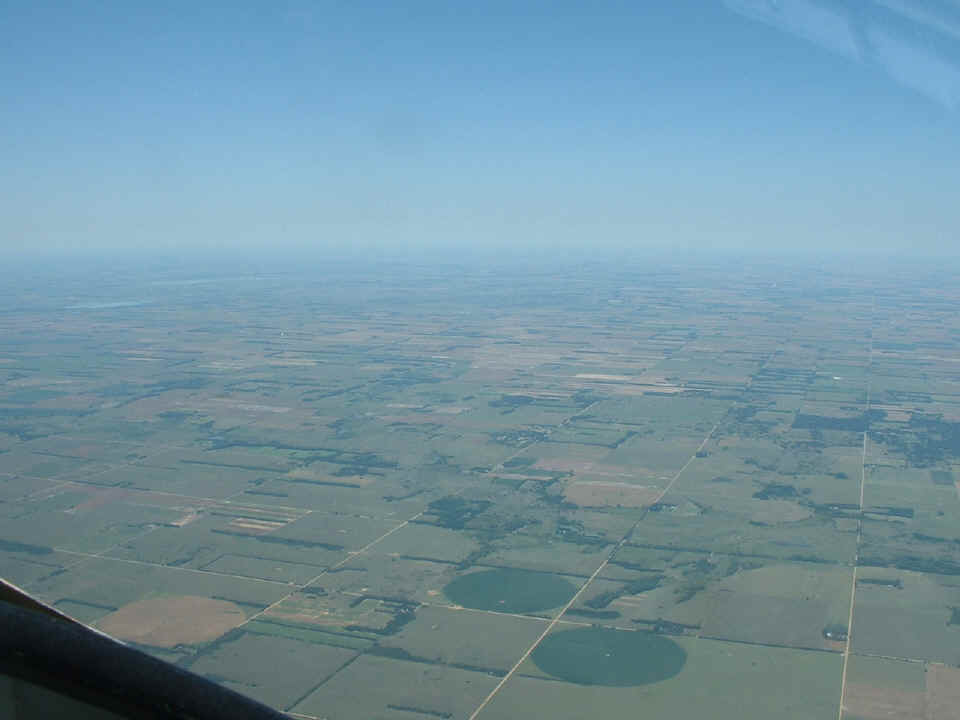 Below is the Arkansas River again passing Larned, KS. The Larned Airport (KLQR) is to the right of the town (north).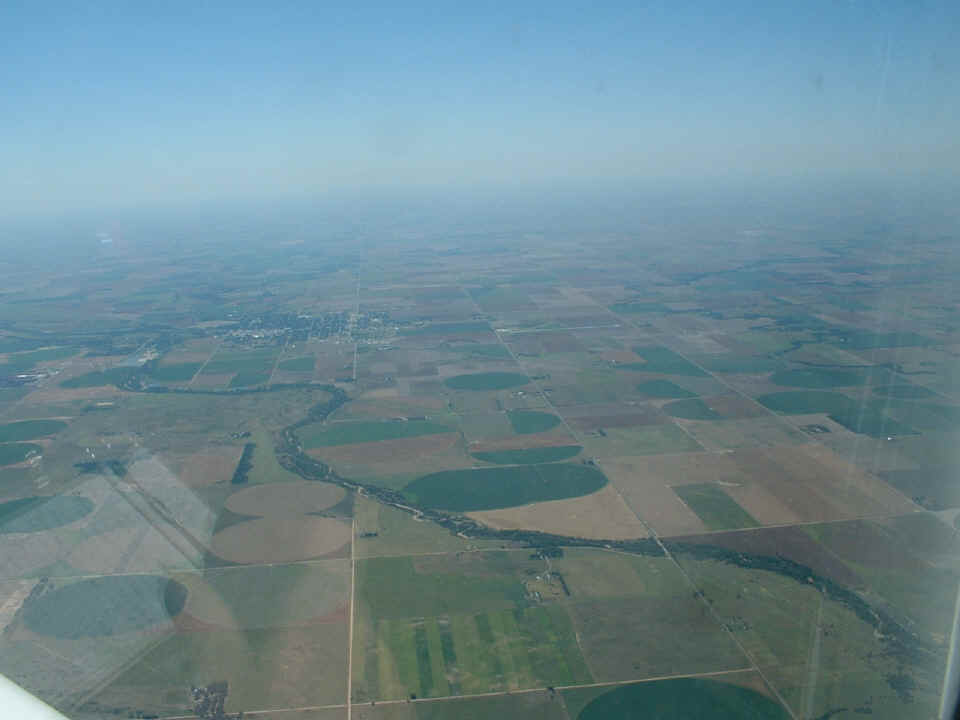 Here is a second photo with more details of the Larned airport.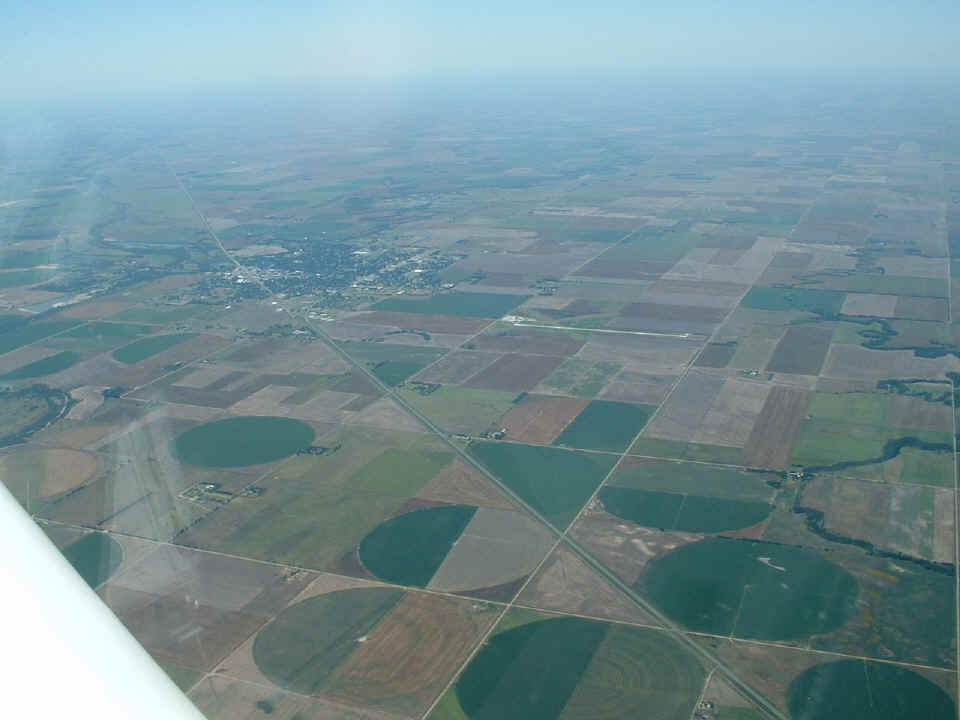 The final photo of any trip is the ramp shot in front the FBO. This is the Denver Front Range (KFTG) office. I have loaded all the stuff I need for the week into the rental car.