Denver Trip · · PAGE 215.
June 18, 2006: The video camera allows me to capture snapshot frames from the video tape. This one is from my engine run-up to 1800 RPM before takeoff from home. I just wanted to show the high shutter speed of the dash-mounted video camera. The camera virtually "stops" the propeller blades, even at 2300 RPM during cruise flight.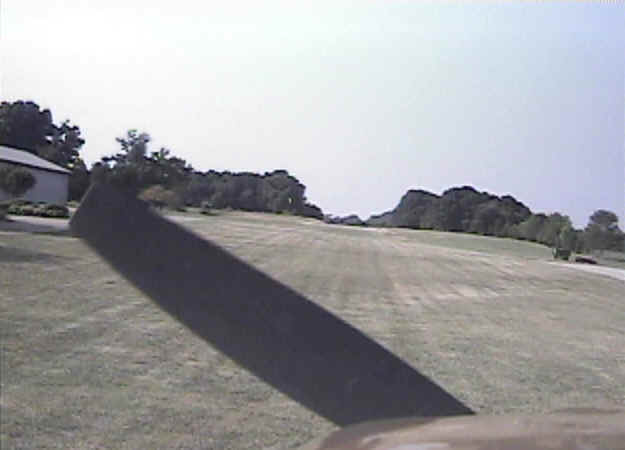 I chose this video frame since it shows the sun reflecting off the back side of the propeller. I want to remind you that I see none of this with my eyes. That is the southern end of Lookout Mountain in the distance.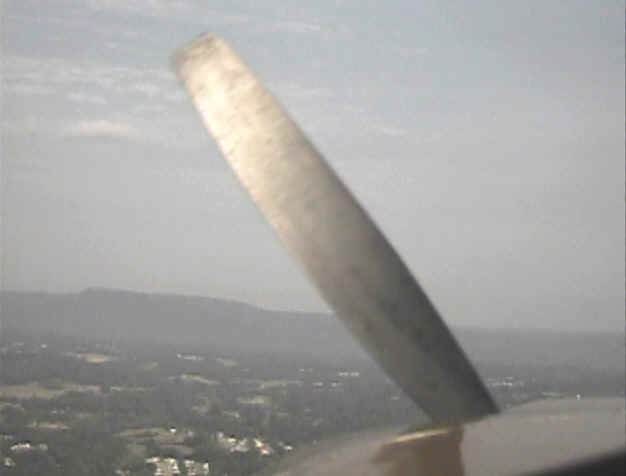 Above the "weather" at 12,500 feet MSL over Alabama.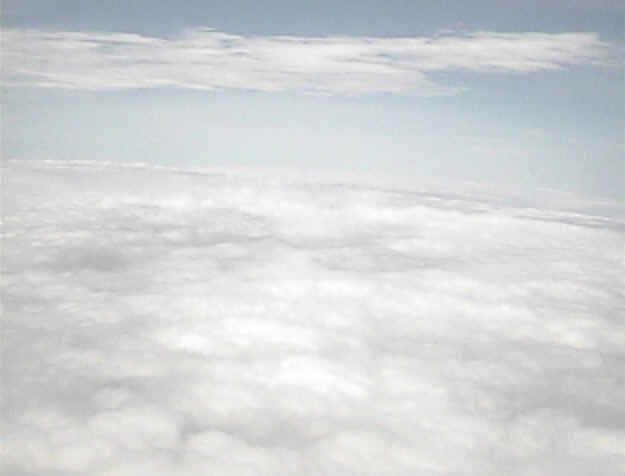 Erosion in Western Kansas. That area is not all "flat land".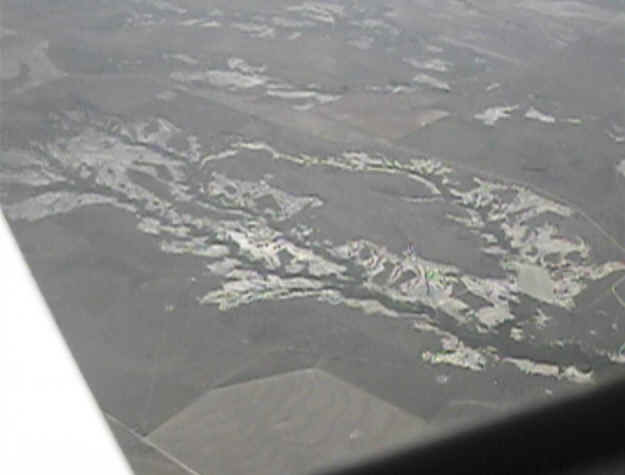 US 40 and the small town of Winona, Kansas in Logan County.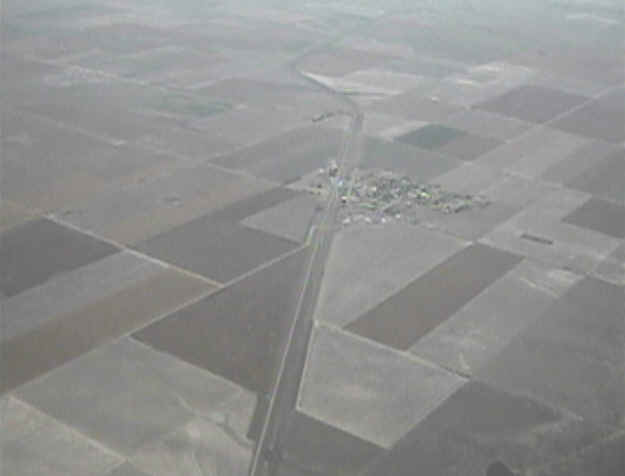 On approach to runway 26 at Denver Front Range Airport (KFTG). I chose video frames that did not show the propeller in all the photos below.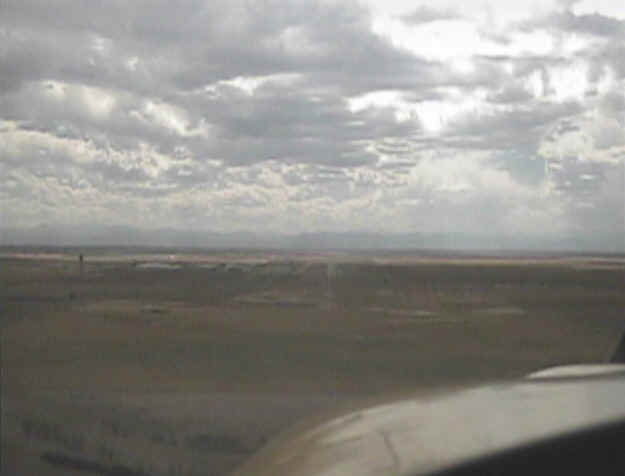 Getting close to the runway.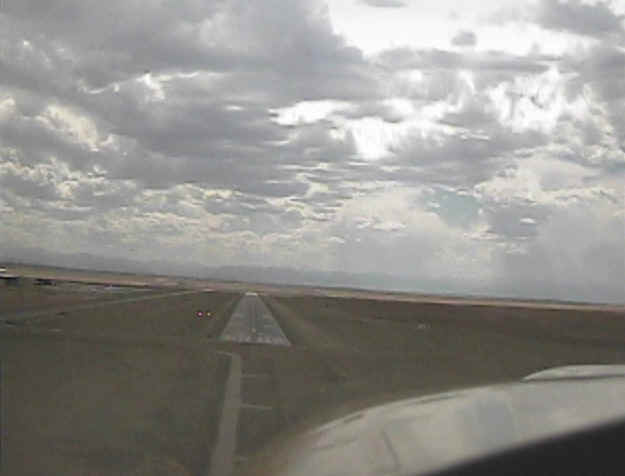 At the runway threshold.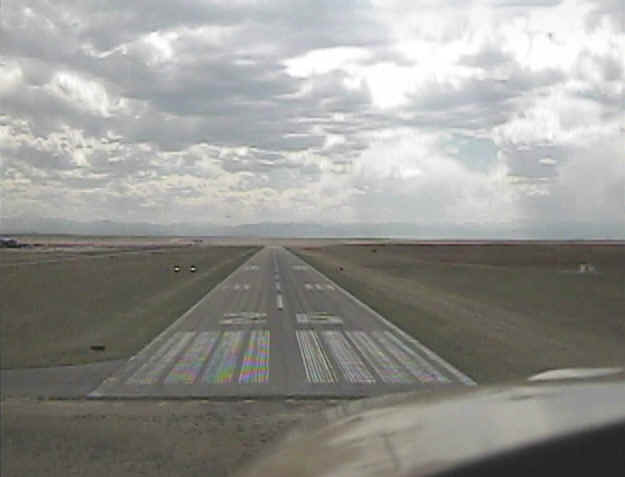 Turning into the ramp area.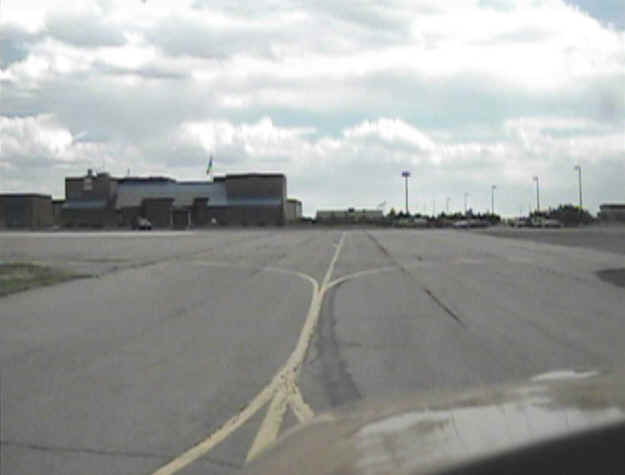 Engine stop on the ramp, 8.4 hours of flying from home to my destination.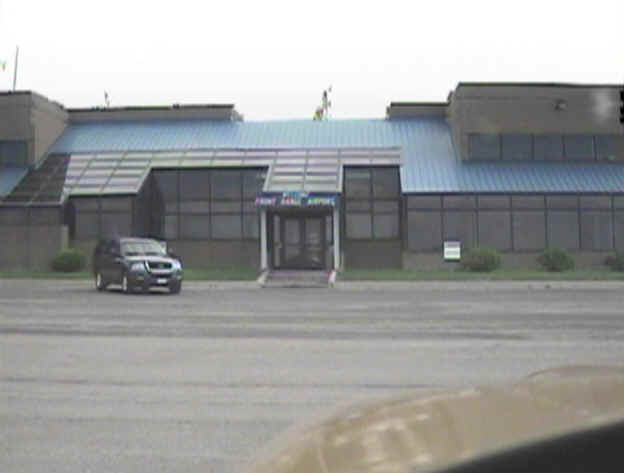 Packing the rental car for departure to the city.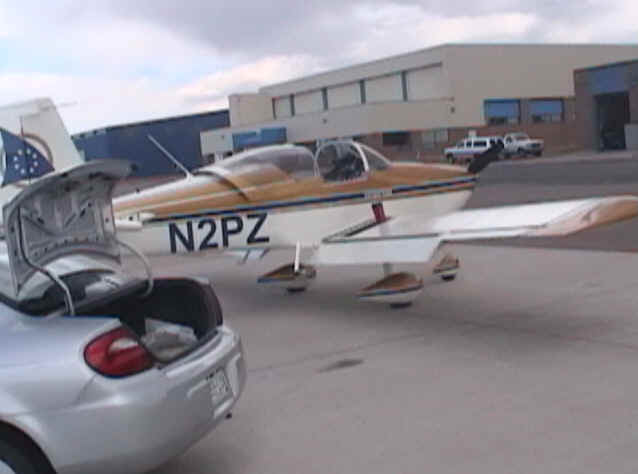 June 23, 2006: I am posting this short entry just before 1 AM (Eastern Time) from the hotel in Denver. When I get up Friday morning, it will be the last day of the trade show that brought me here. I will finish the convention and get to a motel out near the Front Range Airport (KFTG) where the EAA Rocky Mountain Regional Fly-In will be held Saturday and Sunday. I will be attending Saturday, and flying home on Sunday. Stay tuned for more details that will begin on page 216.