Hugo, Oklahoma Photos · · PAGE 193.
Posted here on November 3, 2005: These photos and others came from Rodney Wren on a CD-ROM. They were taken during my visits with him when I was traveling out to the LOE5 fly-in. The first one is when I chained the airplane down on the ramp at Hugo during my lunch-time visit on October 13, 2005. All these photos were very high resolution and were processed down to 960 pixels horizontal resolution.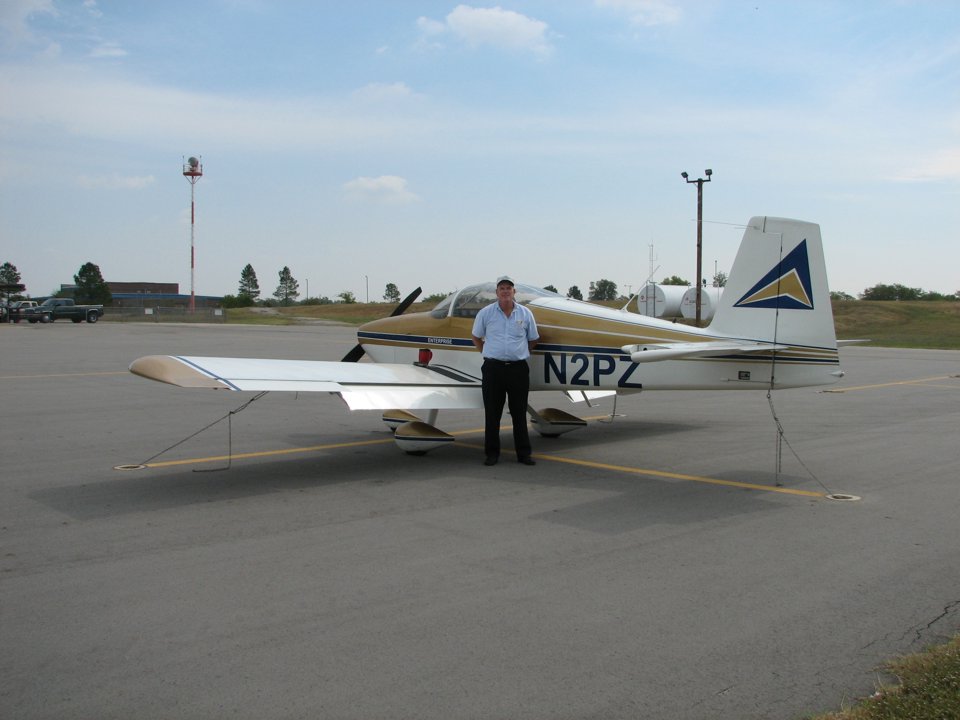 This was Rodney's first time to see the airplane up close and personal instead of via the internet postings I had made previously. Looking in this photo, you can just make out the links in the tie-down chains.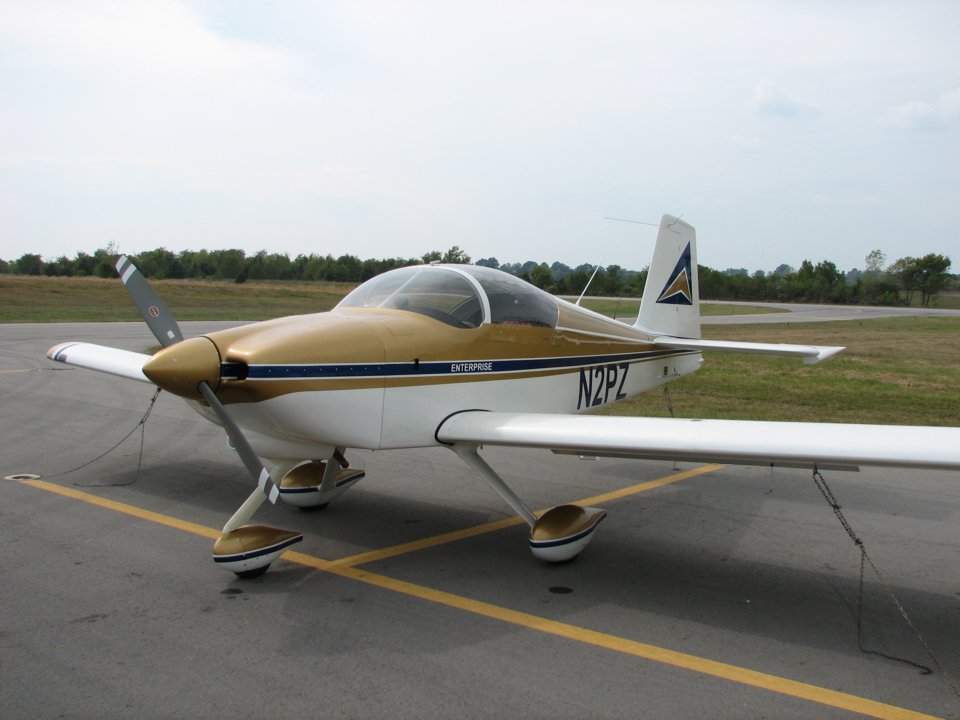 He took this one as I was beginning my departure from the ramp.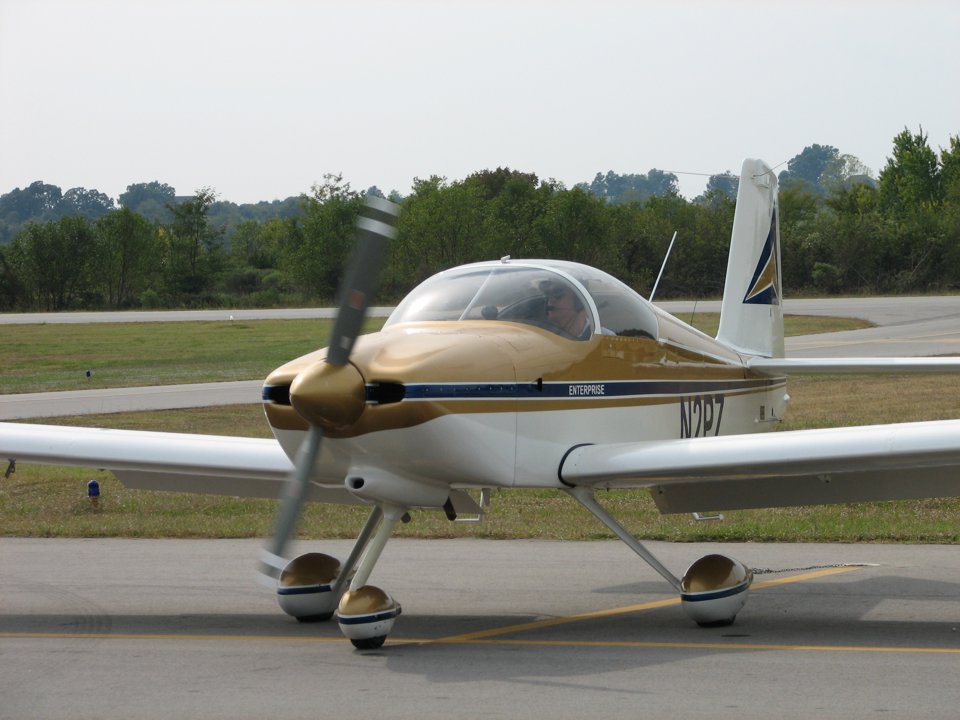 This is a video frame captured during my takeoff from Hugo to continue my trip west to the Fort Worth Alliance airport.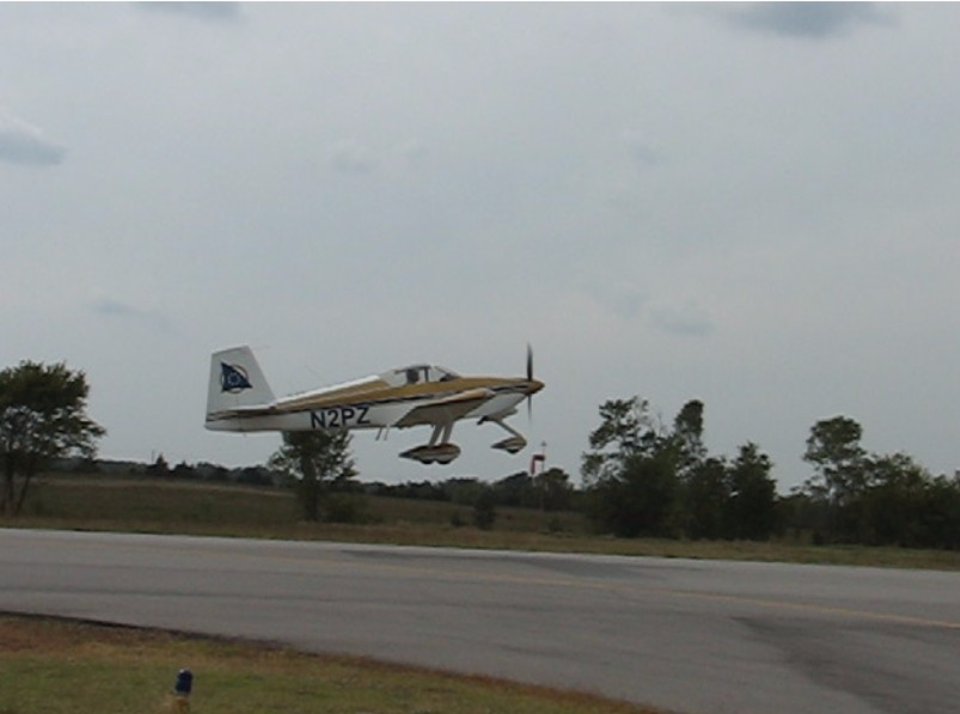 Rodney was there to meet me when I landed on Sunday, October 16th. Compare the fall colors in the photo below with the photos above. The change here in Oklahoma started in the few days that I was out in the El Paso area.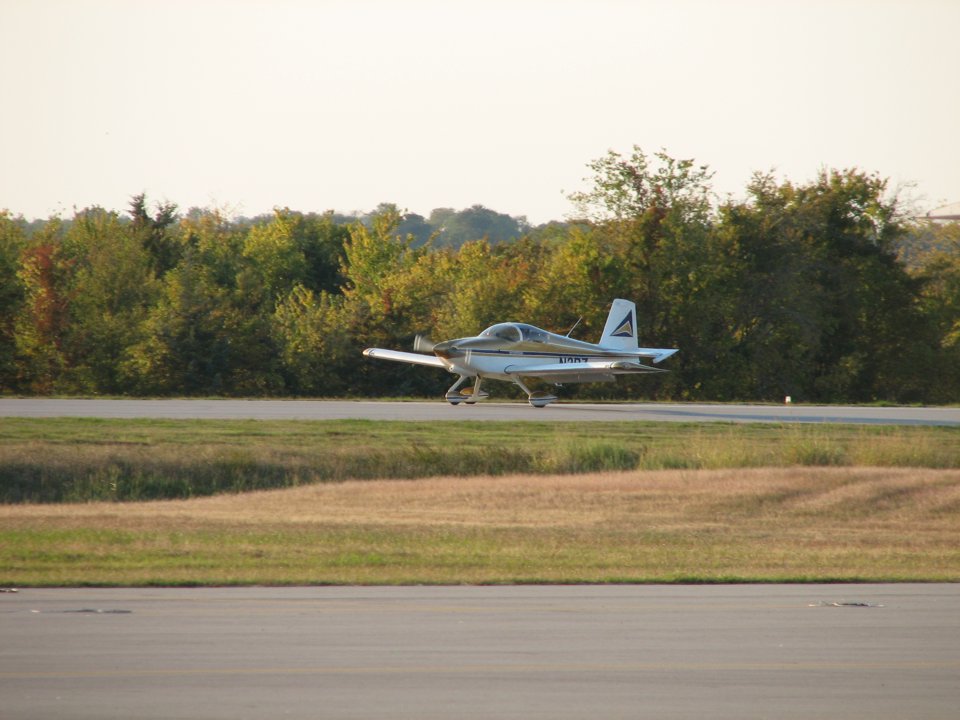 I sometimes open the canopy slightly to improve the ventilation during the roll-out on the runway and taxi to the ramp..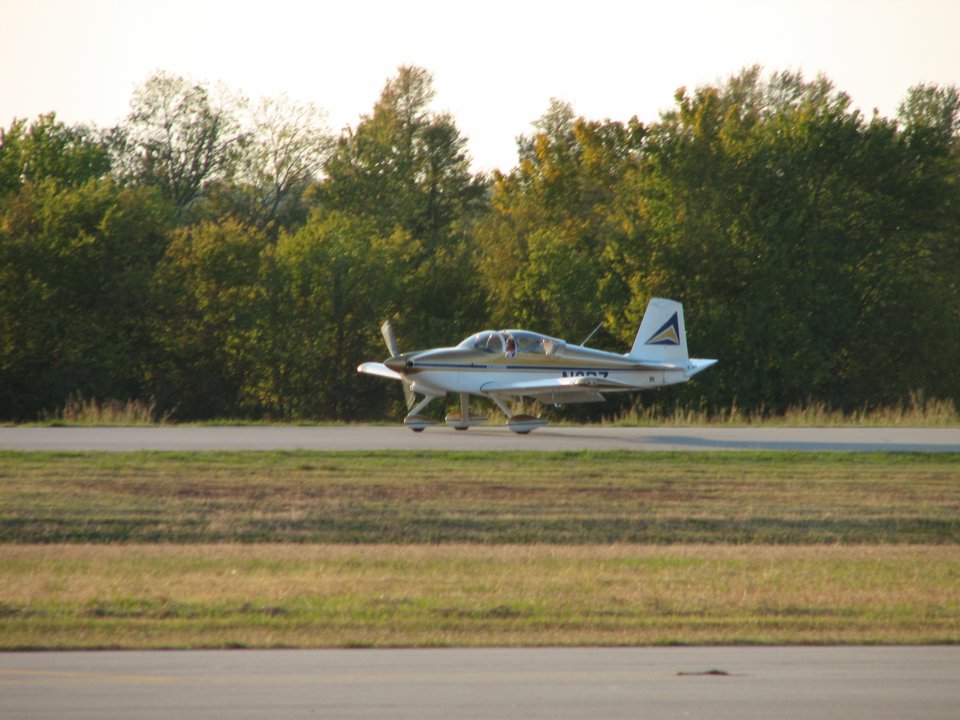 He caught this shot as I was waving to Rodney to walk across the ramp to a tie-down spot with ropes instead of chains.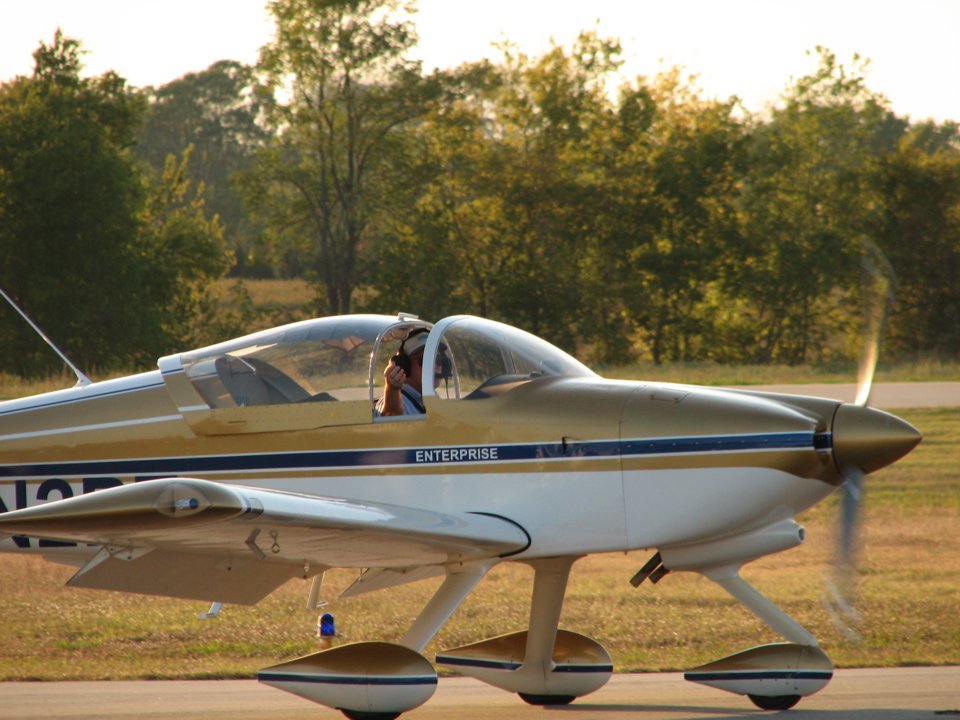 This one is taken as I roll into tie-down position. The early fall colors are very visible on the other side of the runway in the background.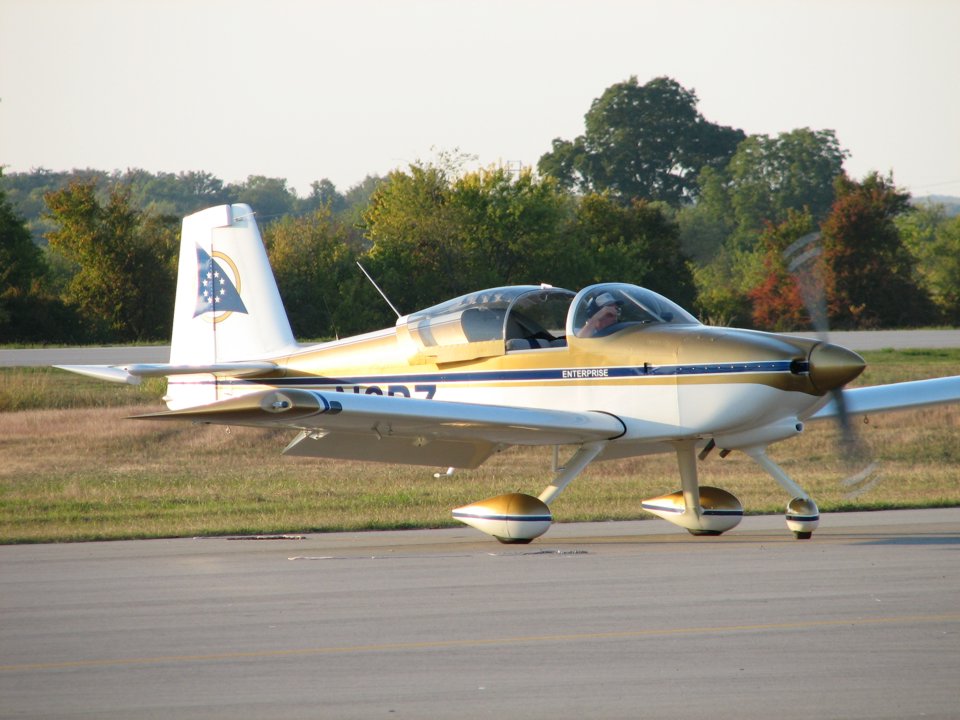 Since this stop was overnight, I made sure I put in the rudder gust locks as evidenced by the RED RIBBON. I stopped long enough for Rodney to snap this photo before moving to the tail and securing the last tie-down rope. The breeze from the East is blowing the warning ribbon on the rudder gust locks.