Blue Angels Photos · · PAGE 192.
Posted here on November 3, 2005: Talk about LOW AND SLOW! This is all about knowing the performance of your airplane at the low end of the flight envelope just above stall speed.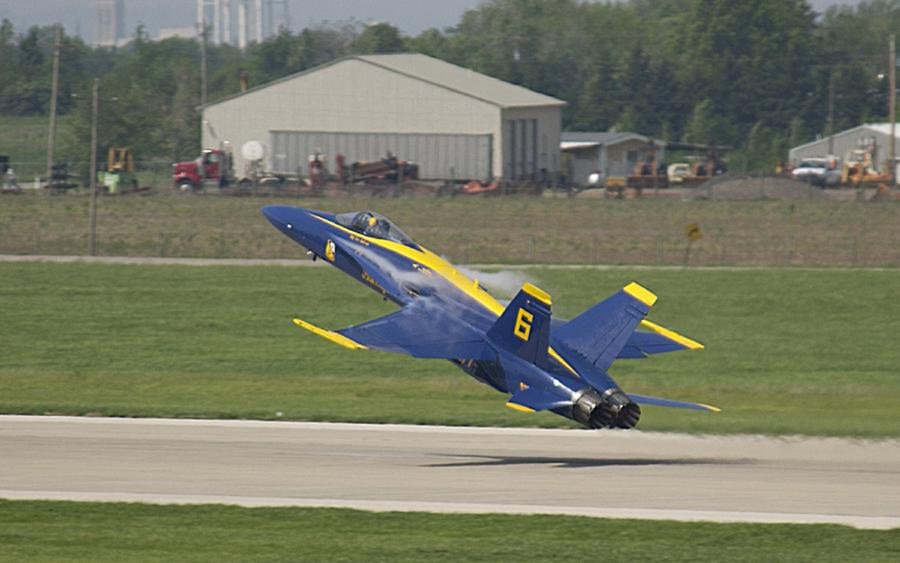 This has to be the top side of a dirty loop.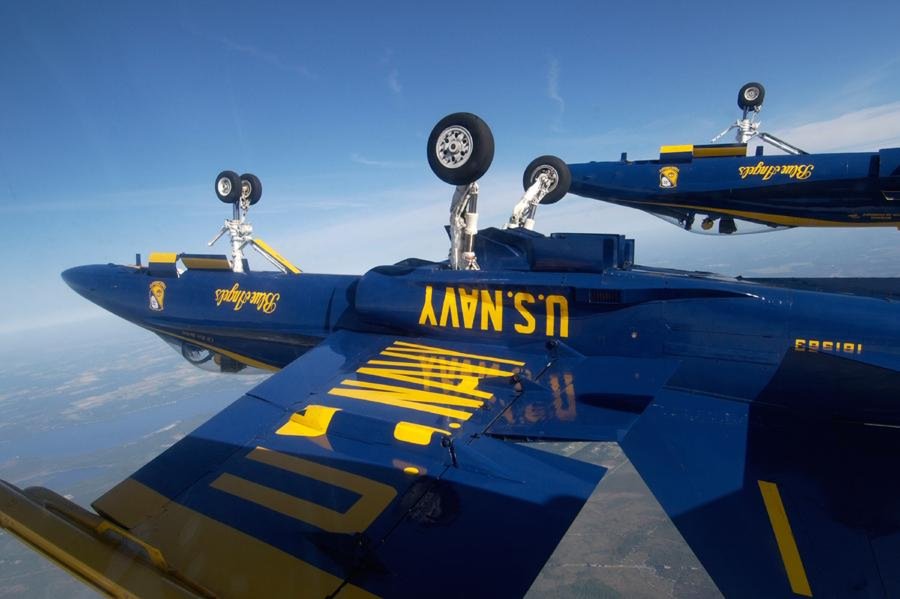 These guys get to take some really neat airborne photos! GOING UP !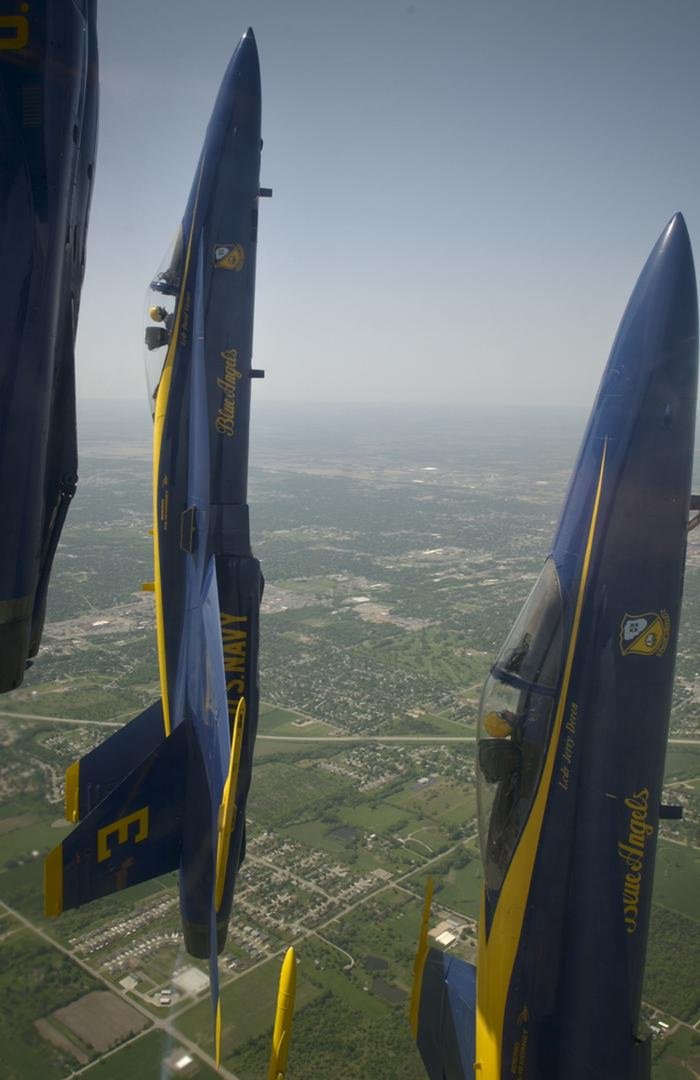 I am always amazed at the precise and CLOSE flying these pilots achieve!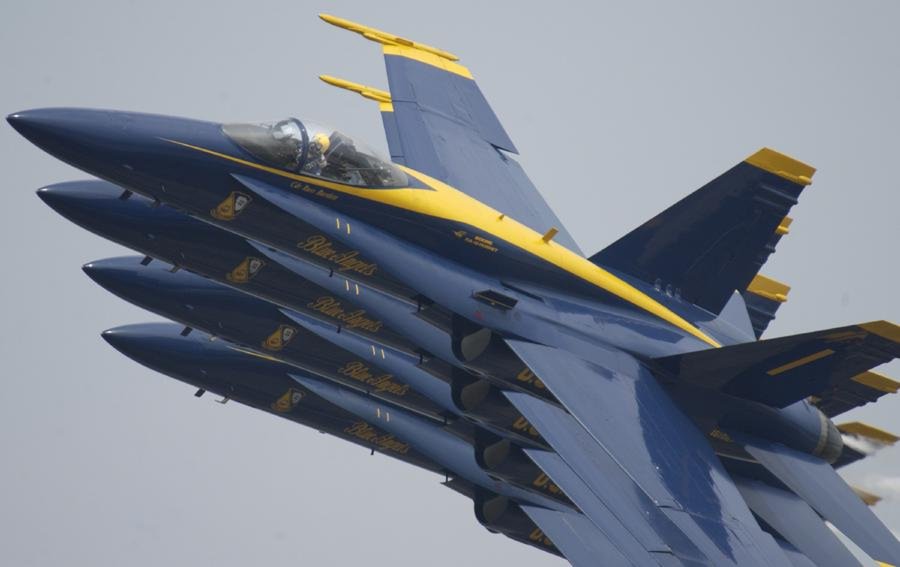 These guys came from the BLUE WATER Navy and they are the best flyers in the service.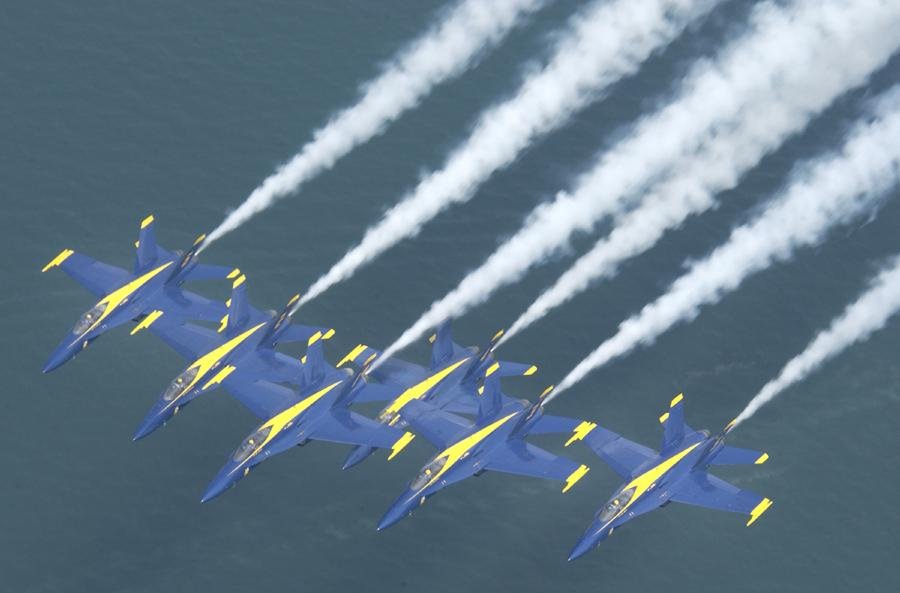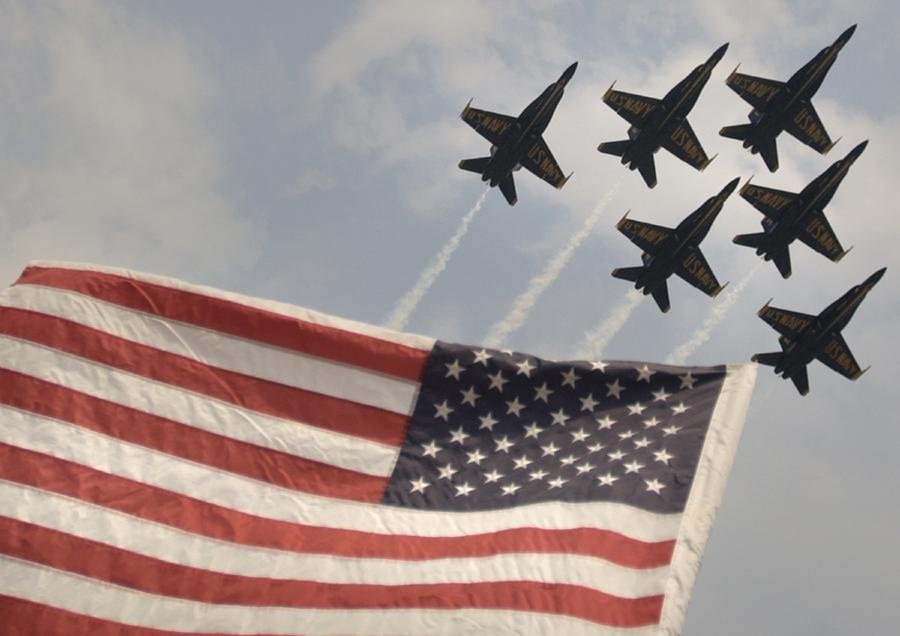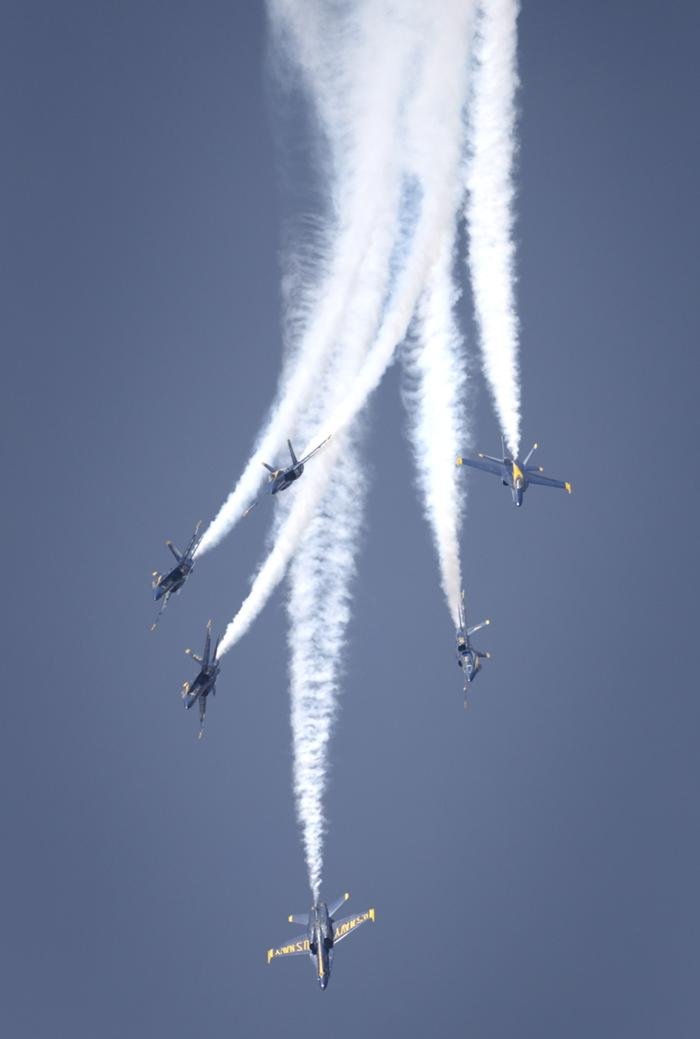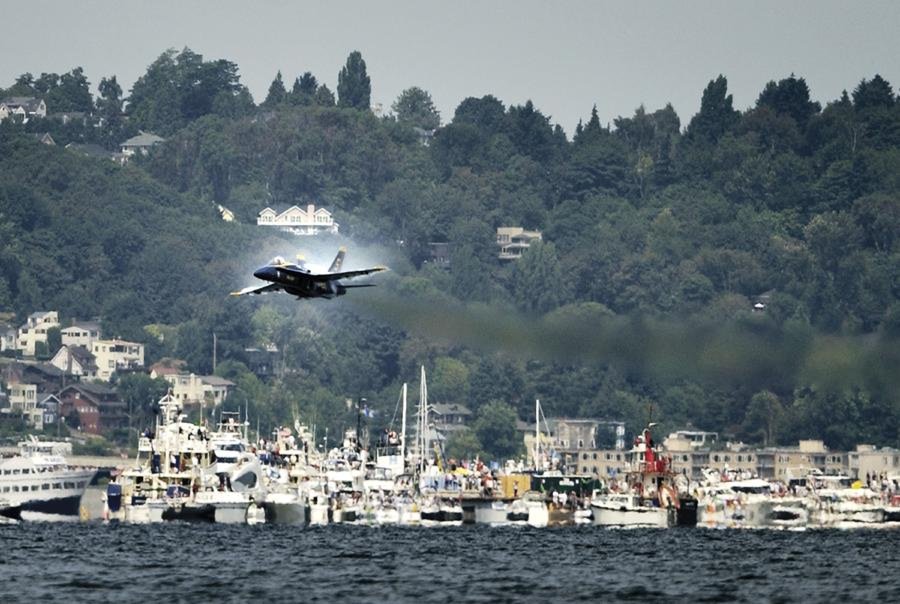 The high-speed opposing pass at show center looks closer than it is. The approach is done along opposite sides of the runway. The tough part is to time the simultaneous arrival directly in front of the crowd.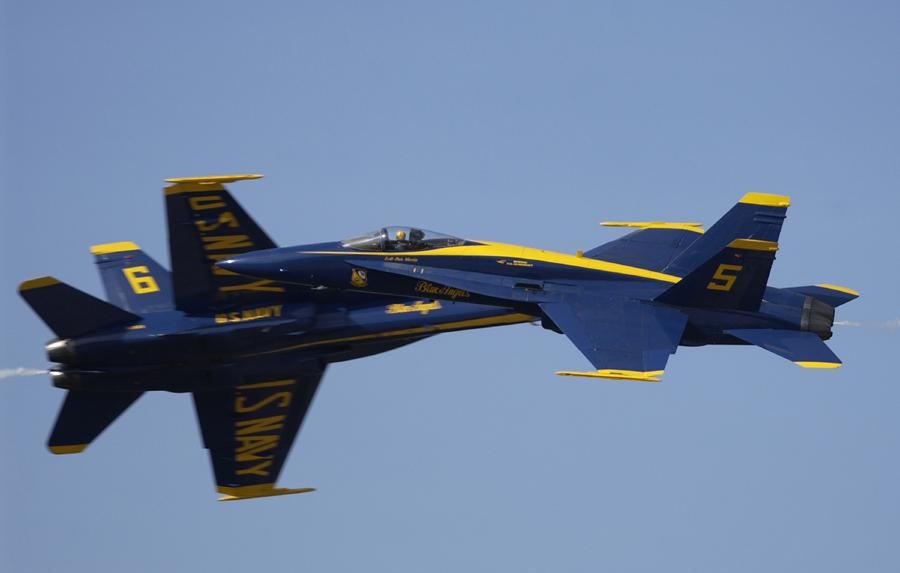 I posted these two pages of stock Blue Angels photos since I don't have any photos of my own to publish this week. I have processed some photos taken by Rodney Wren from my two stops at the Hugo, Oklahoma airport during my recent LOE5 adventure.