"ENTERPRISE" Goes to Lebanon, TN RV Fly-in · · PAGE 171.
September 17, 2005: A group of four RV-8's flew in from the Atlanta area in formation and parked across the runway - - in formation.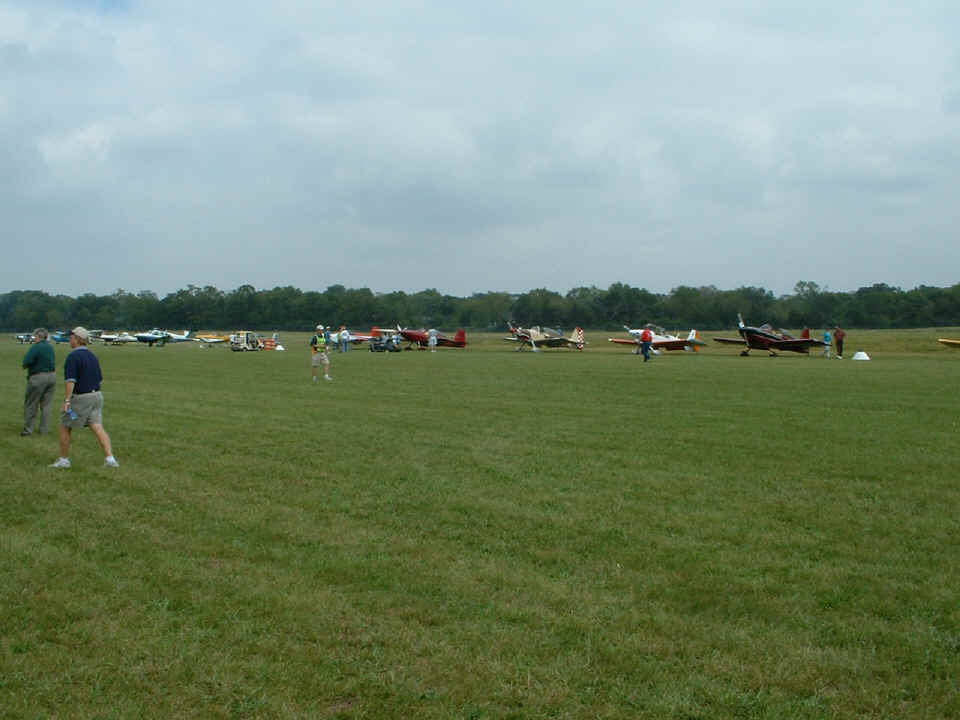 This older RV-8A from Ohio was parked on the paved ramp closer to the FBO instead of in the RV parking area on the grass strip.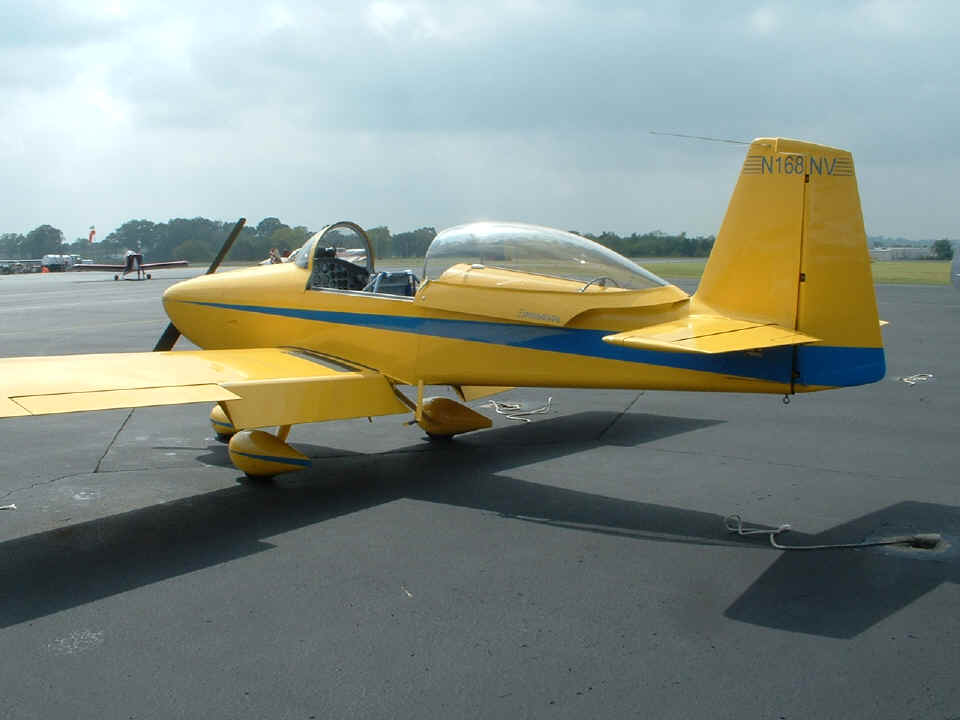 Wendell and I went in to visit with Mike Seager when he was taking his lunch break today. Mike has a full schedule of pilots taking RV transition training in the morning and afternoon on each of the three days he is in Lebanon, Tennessee. Mike is in the right seat of the RV-7 about to take off with his afternoon student on Saturday.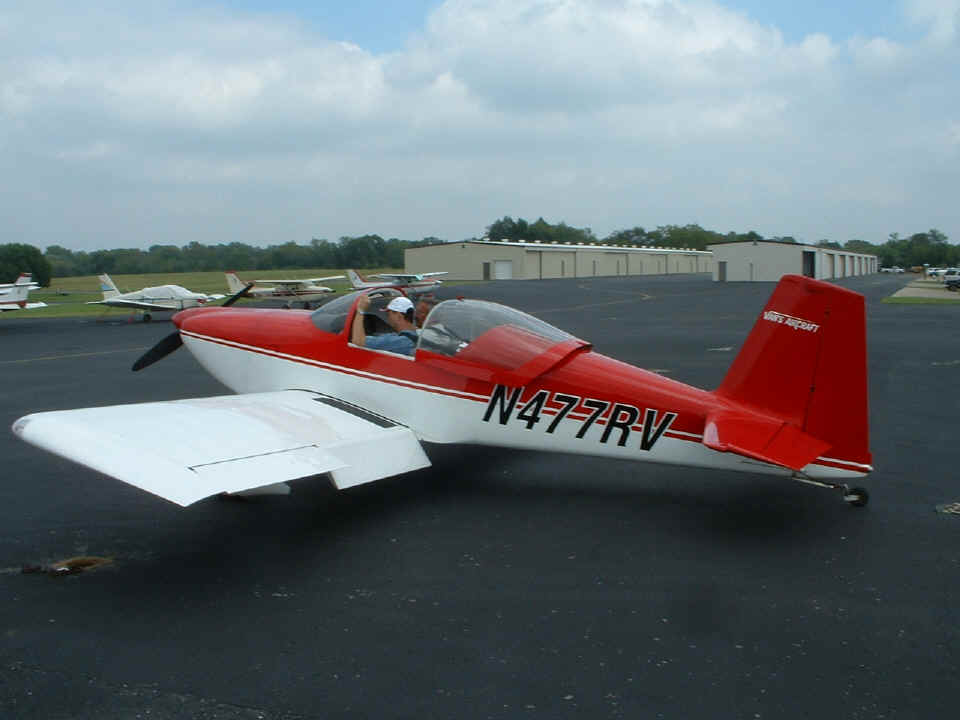 Mike's very good friend Georgeanna Hight came along on this trip and wanted to see my airplane. She asked me if I could get a good picture of it from a higher view point and I feel that I can do that from the restaurant balcony at the Collegedale Airport. The object of this is to give her a working photo to set up custom embroidery patterns for shirts and caps that she produces for RV builder/pilots.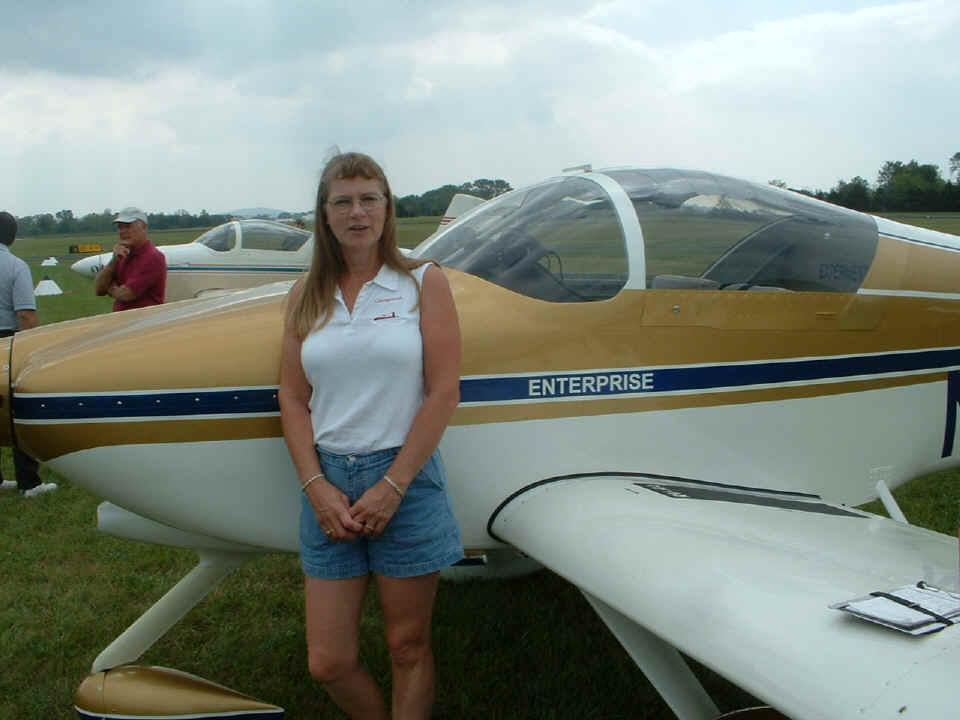 On the way home, we stopped at Jamestown, Tennessee (2A1) to get some of their low-priced fuel. Wendell stayed in the airplane while I pumped the gas and paid the FBO attendant.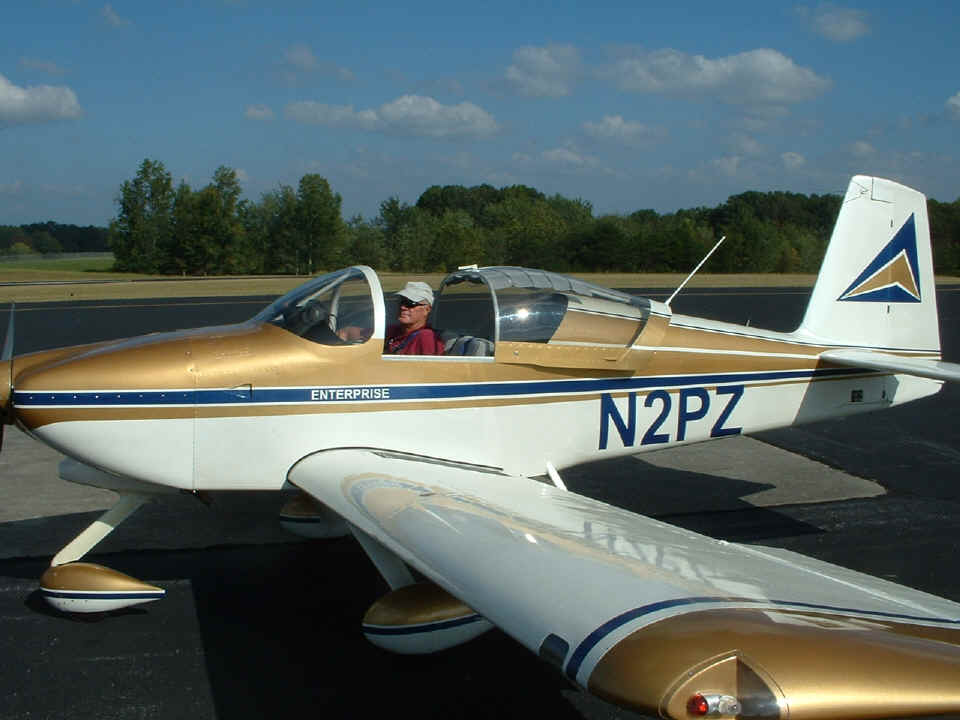 | | |
| --- | --- |
| Here is the flight path for Saturday, September 17, 2005. | Flight Path for Sunday, September 18, 2005 |
| | |
September 18, 2005: The Hobbs meter on my home page has been updated to match the one in the airplane at 96.8 hours. A call from David Edgemon late last night offers up a flying opportunity for today. He is planning to come over to my home field for a visit. We should be going down to Pell City, Alabama (KPLR) to the East of Birmingham for lunch at the restaurant on the field.
September 18, 2005 (at night): The day went well as you shall now see from my photos below and on the next page. David Edgemon arrived at Folks Field around 10:45 AM Eastern Time. His departure was delayed by ground fog at Moontown Airport (3M5). David has flashing "wig-wag" landing lights to get the attention of other aircraft near airports. That is why you see only ONE light in this photo. The shutter was snapped when only one light was illuminated.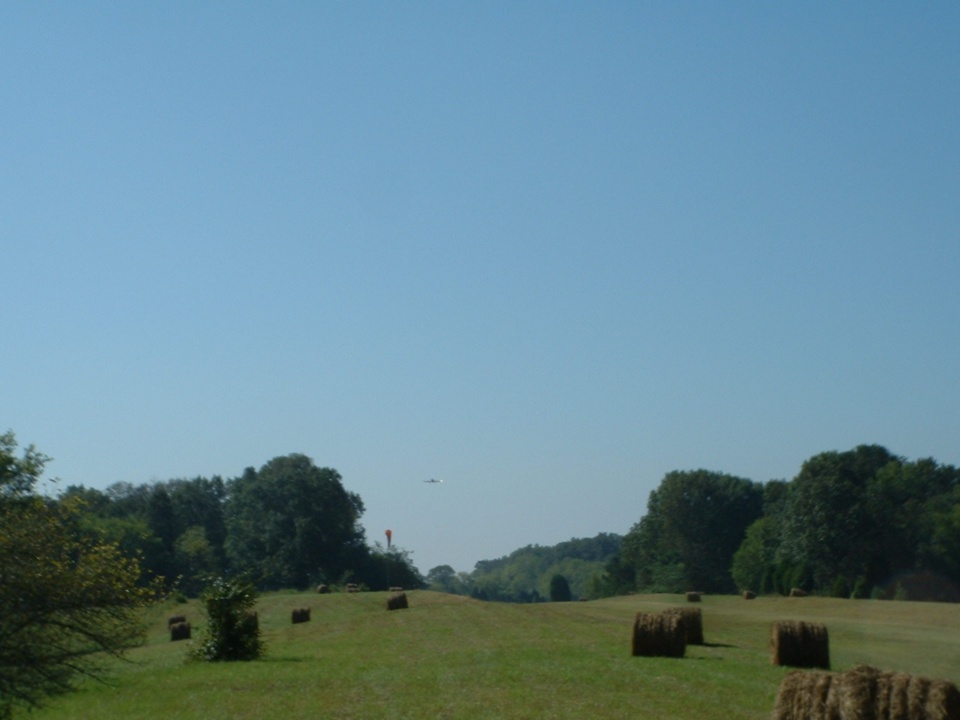 This photo was snapped when the lights were switching from one side to the other. That is why both lights appear in the photo. Wendell says the field will look much better when the hay bales are removed.