Air-to-Air Photos in Alabama · · PAGE 172.
September 18, 2005: David Edgemon came to see where "Enterprise" lives at Folks Field near Chickamauga, Georgia.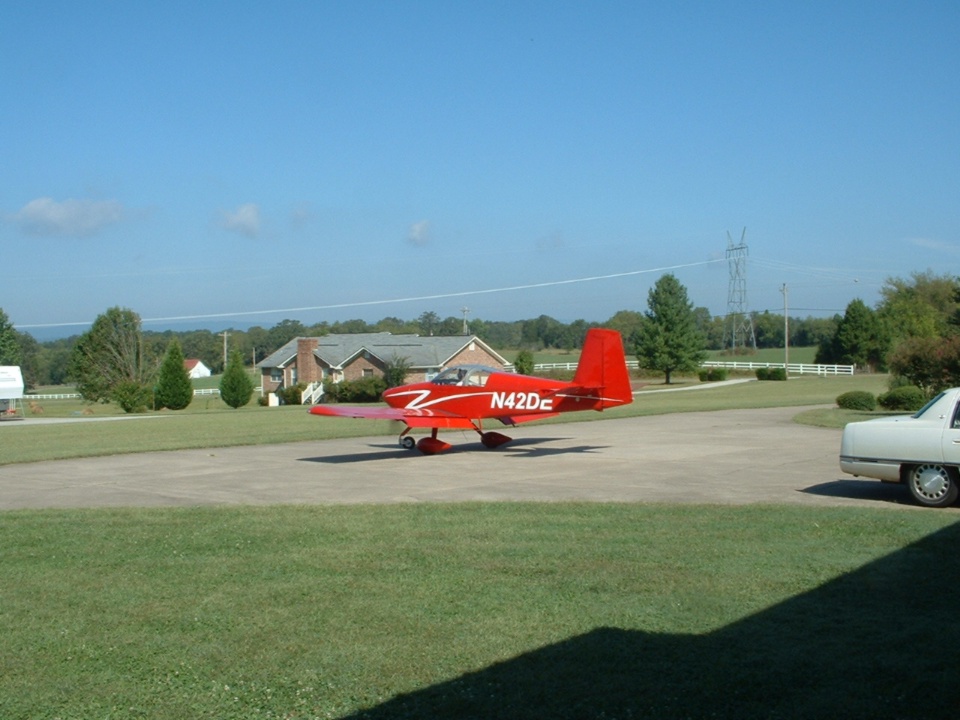 We were headed down to Pell City, Alabama to have lunch at Saint Clair's restaurant on the air field. David left his camera at home in his truck, so I took some photos of him flying formation off of me on the way down from the Chattanooga area. I had my autopilot engaged on a GPS course and could use both hands to get a good picture of him off my right side to minimize sunlight reflections from the inside of my canopy. I had taken a shot of him off my left wing, but that one had canopy reflections in it. I took two shots when he was off my right wing and this is the best one. I used my camera zoom lens to get the best resolution of his airplane. He has his nose wheel fairing off for a minor fiberglass repair.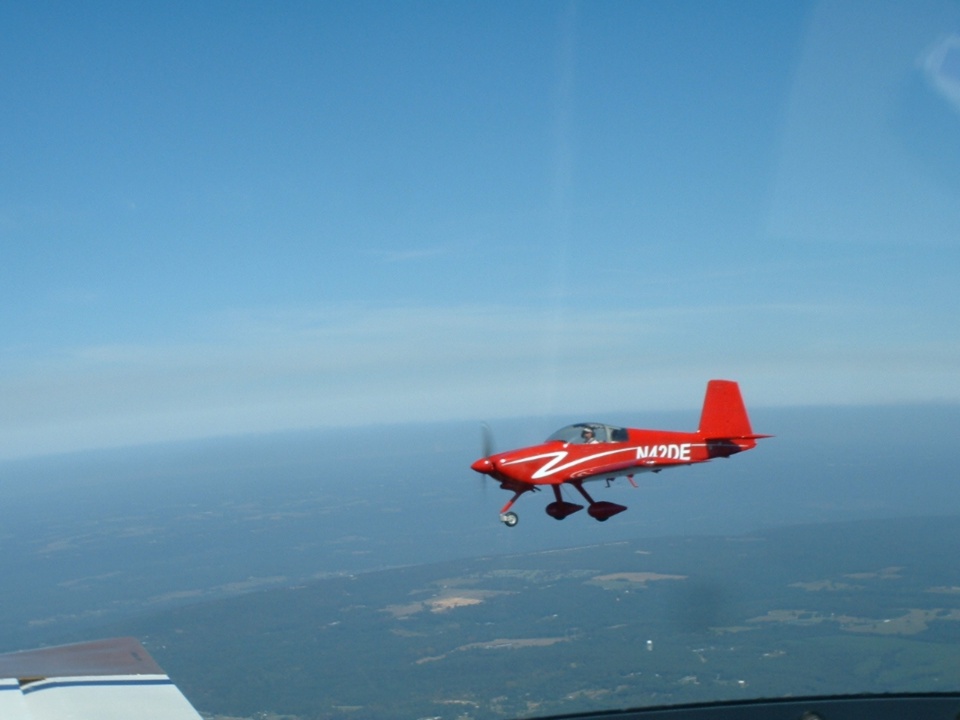 When we came out of the restaurant after lunch, there was a local RV-9A builder looking at our airplanes. He is currently working on his engine baffles and wanted to ask us about trimming the aluminum in the baffles to fit the cowl openings, etc.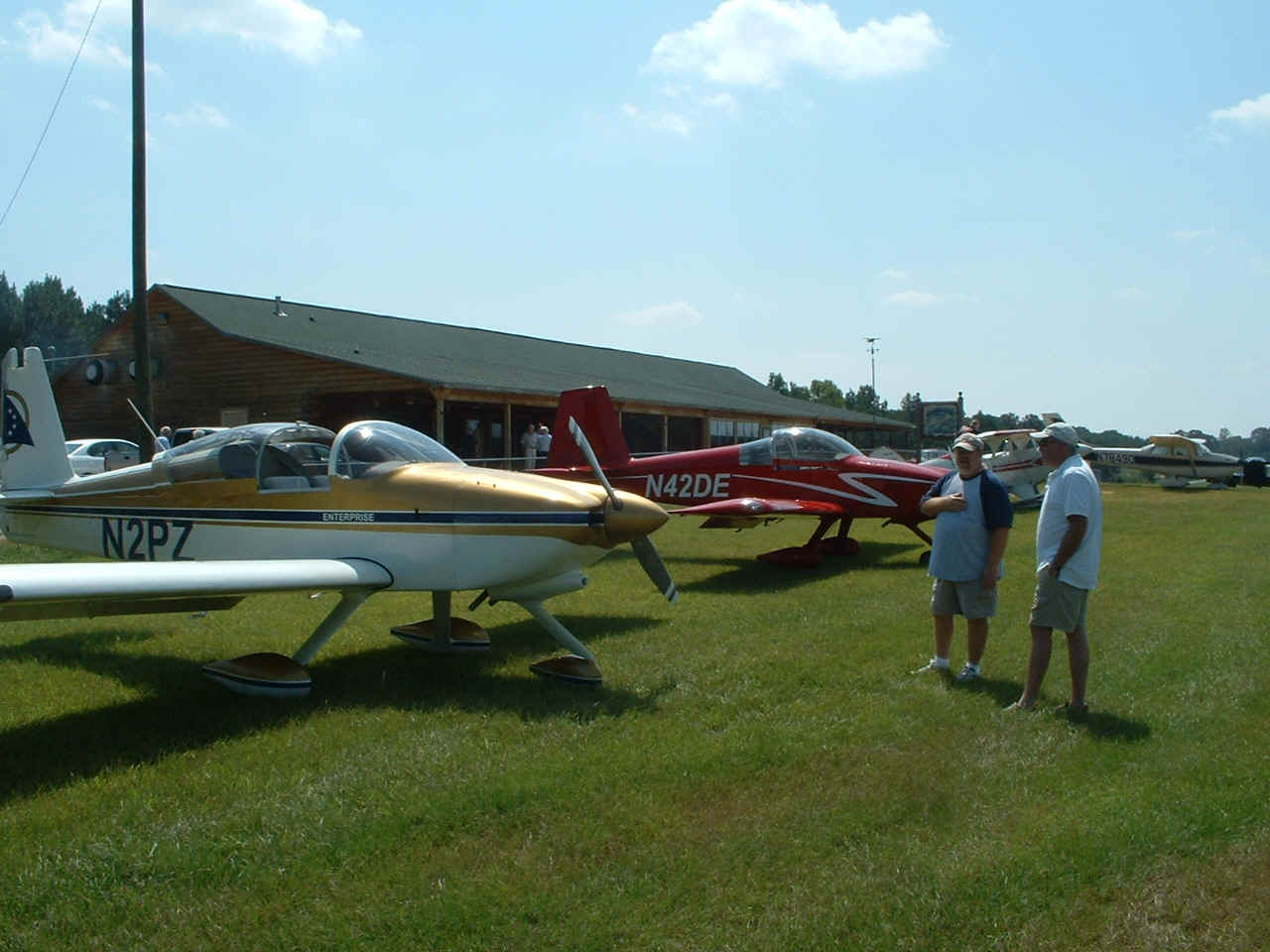 I clipped this image from my 1280 x 960 image and left it uncompressed to maximum detail. David took so many pictures during the flight from Pell City up to Moontown Airport. This one has the best resolution and is the FIRST air-to-air picture posted to this web site since the "Enterprise" came from the paint shop before my trip to AirVenture 2005 at Oshkosh.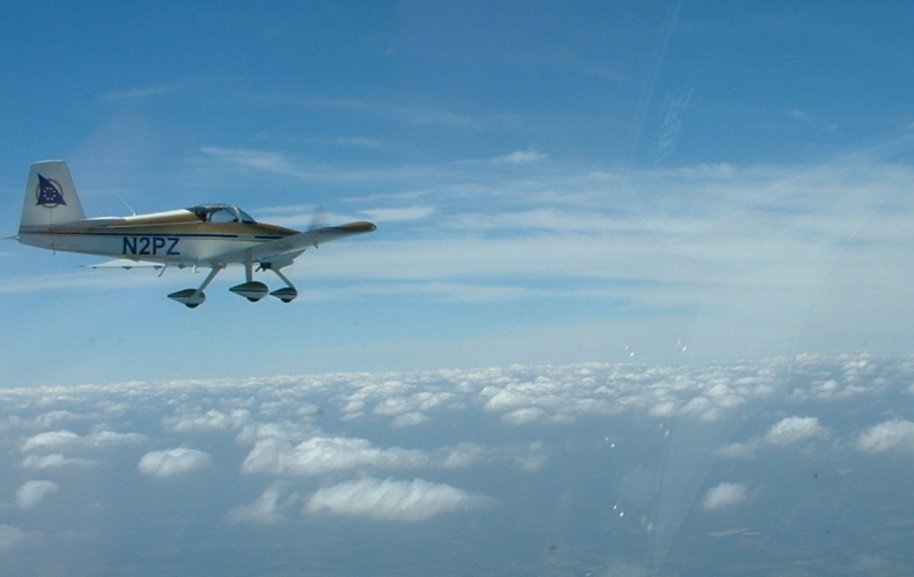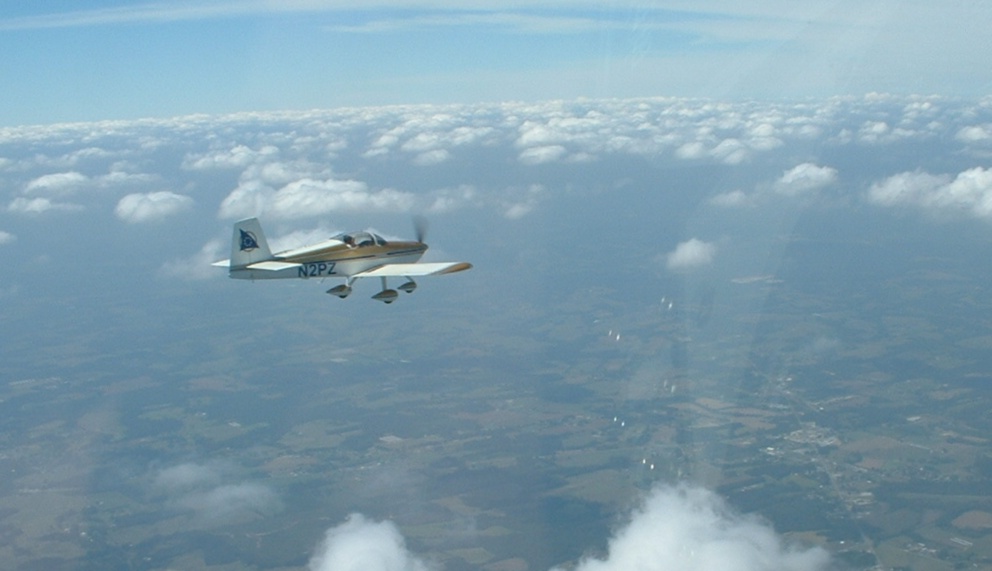 Since the tail has two different emblems, there has to be a second shot showing the other side.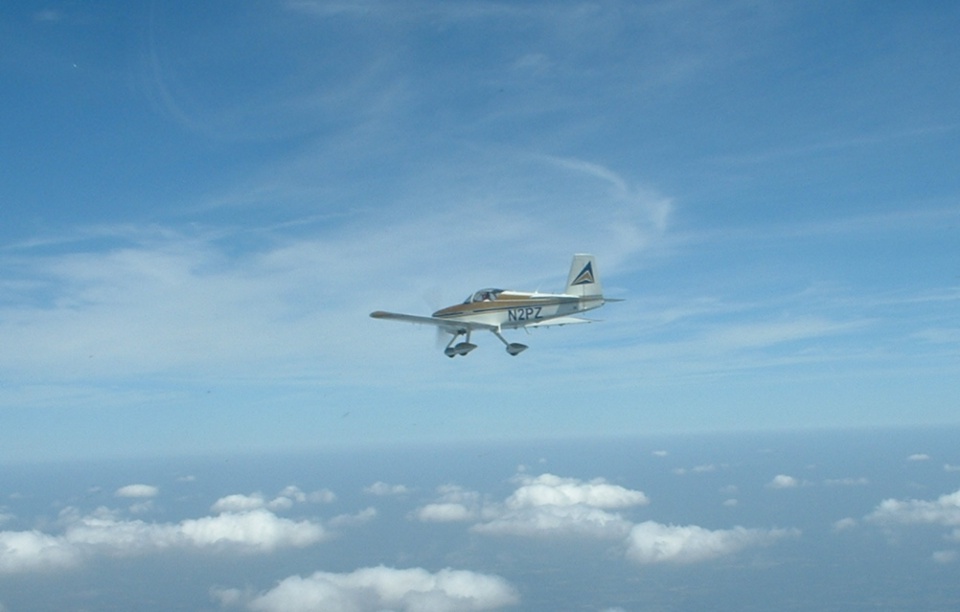 Just to put things in perspective, here is the last air-to-air shot in full size format with no compression. It should give you an idea how far off my wing David was flying most of the time during the photo shoot. He told me of a local photographer who has professional quality camera equipment that we may be able to get for a better high-resolution photo session. That should be a good day later in the fall when the air clears from the summer heat and humidity that limits visibility.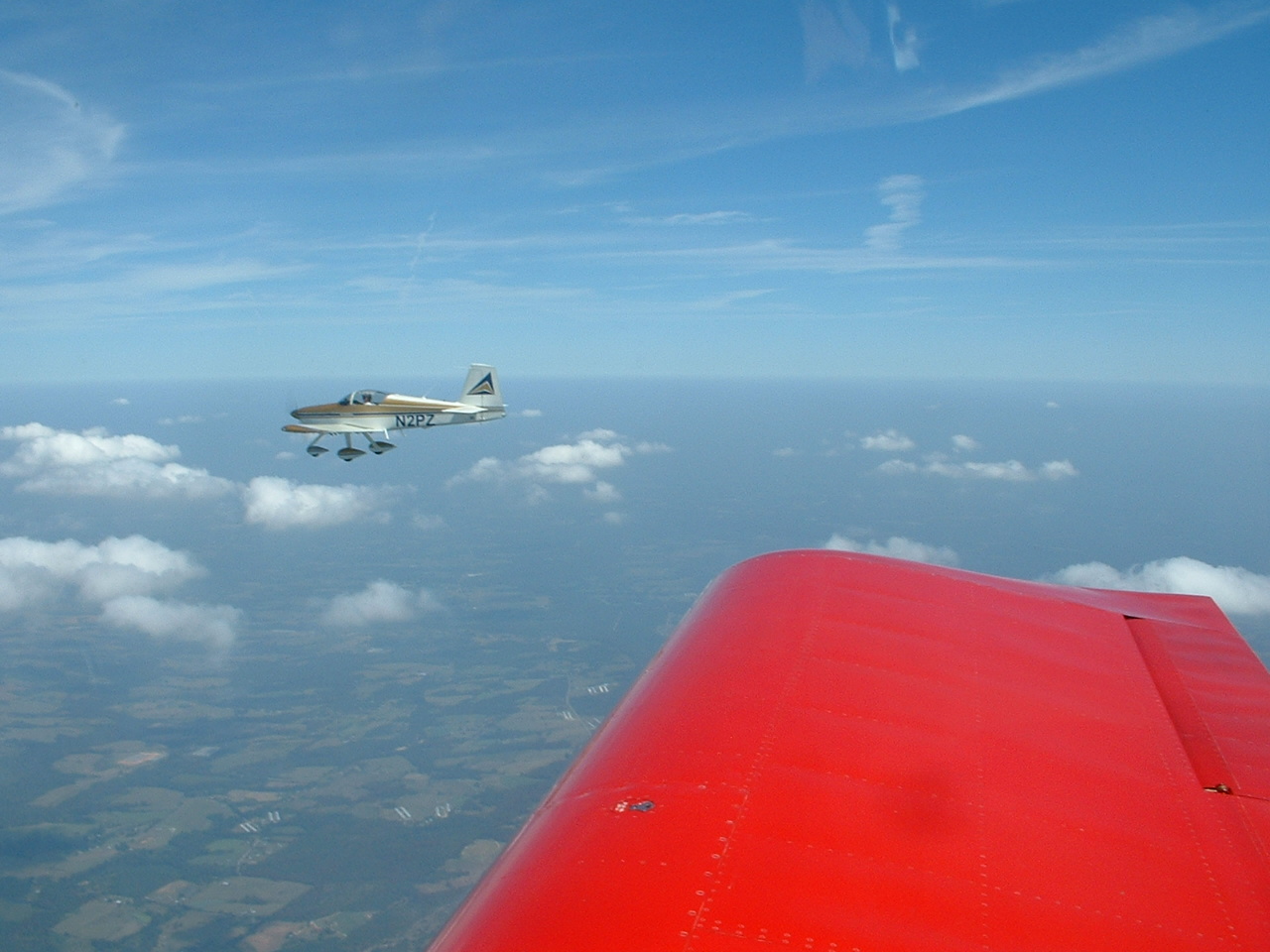 When we got to Moontown, I took a break in David's hangar and took this shot of his panel. He has a new larger screen color GPS unit mounted under the Dynon D-10A. The new hole in the panel above his COMM radio is for the autopilot he is building. David has a degree in Electrical Engineering and is designing his own autopilot. He has done some testing of it, but is making some changes to it at home in his shop.