"ENTERPRISE" to Oshkosh/AirVenture 2005 - Page 152.
July 26, 2005: I got a chance to see the flyby of the White Knight and Space Ship One yesterday. This is the best of the pictures from that event.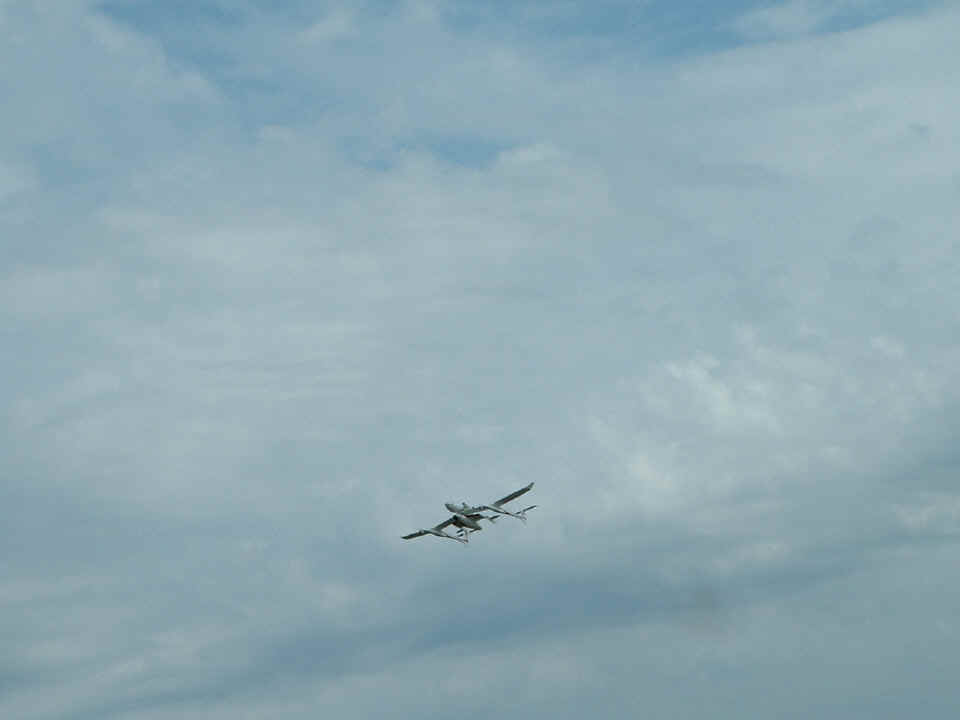 And here are the photos I took today (Tuesday) after the crowd has "thinned out."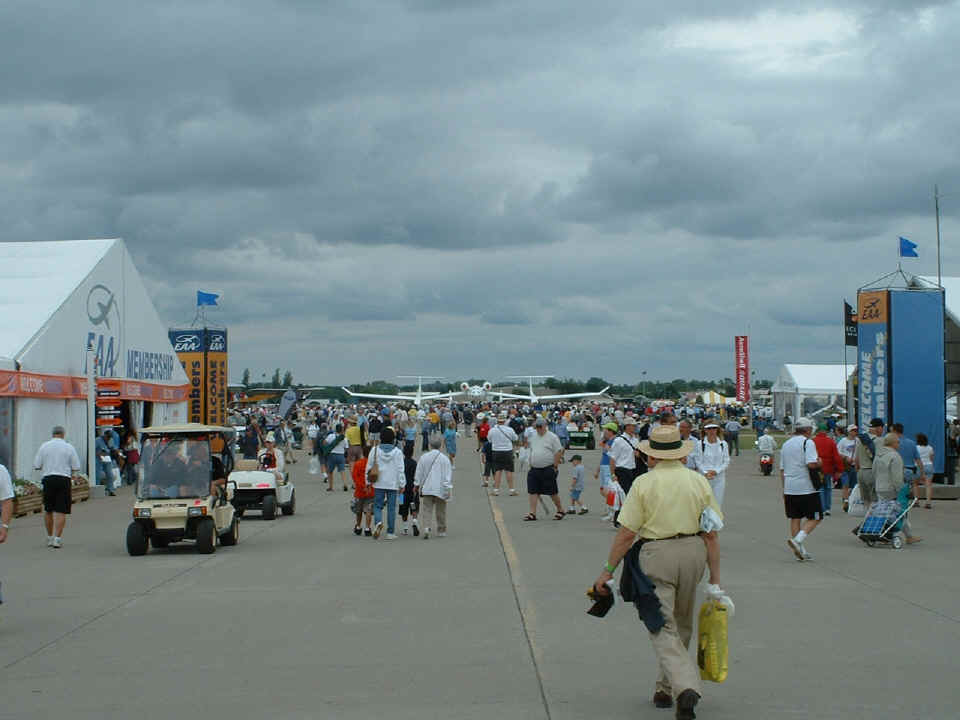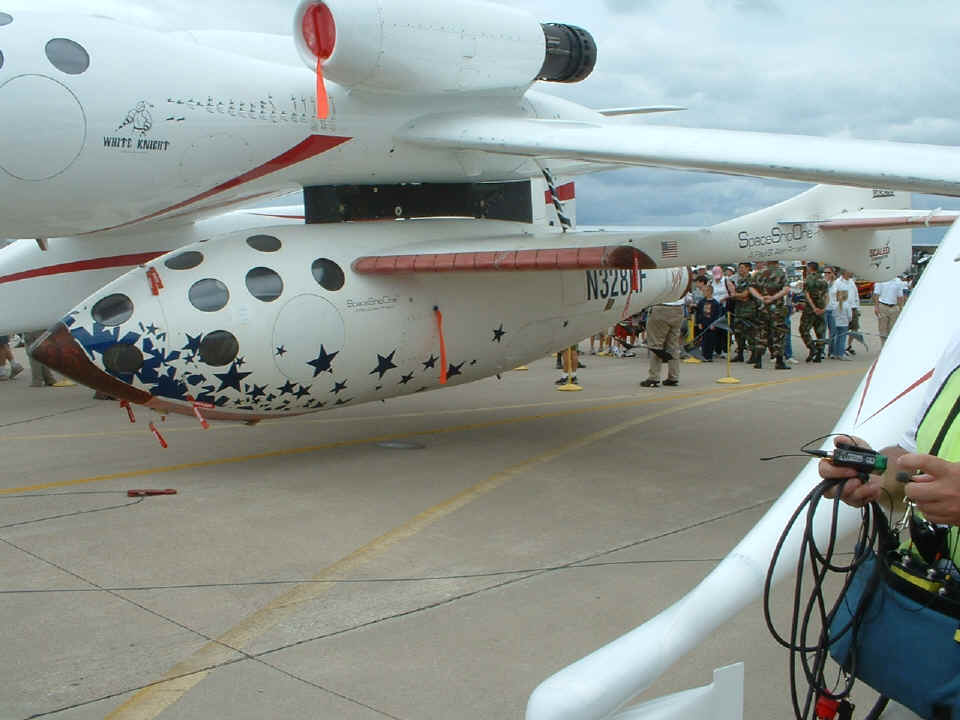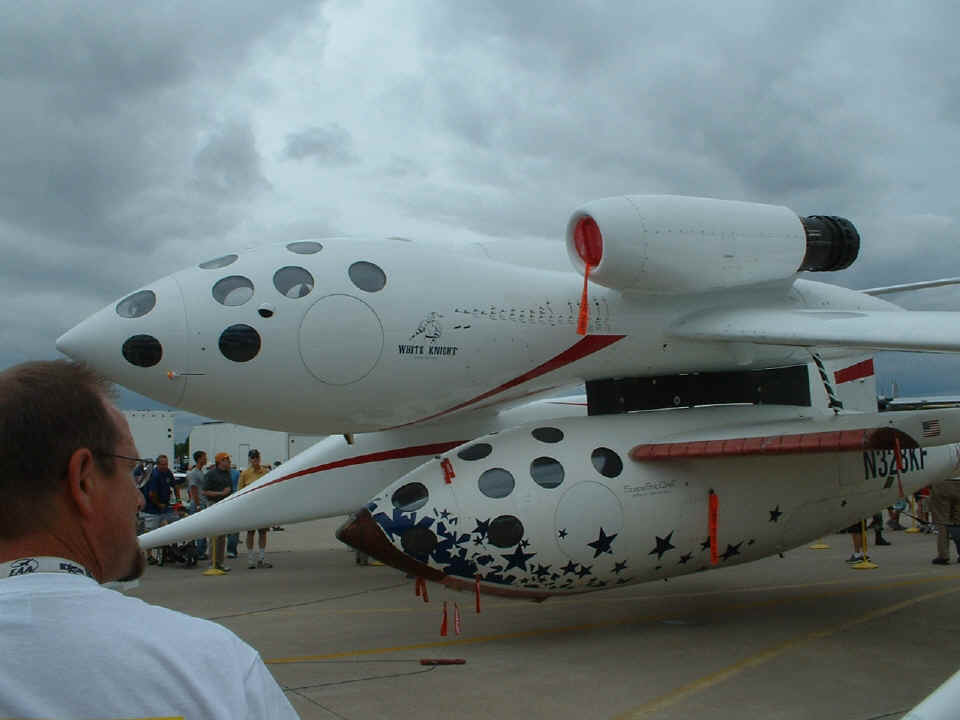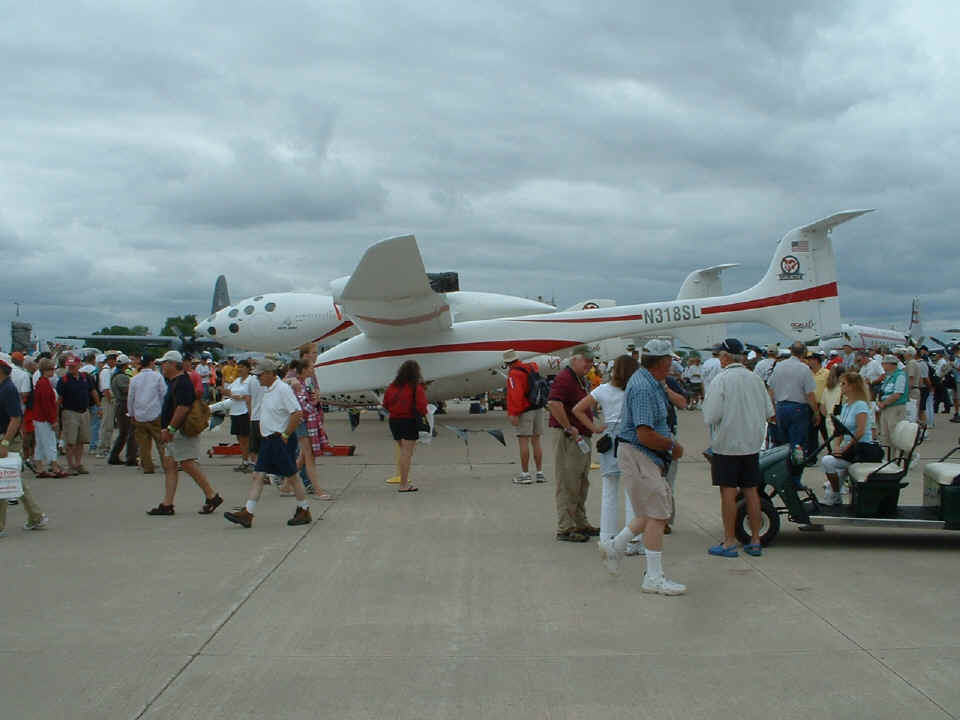 And right next to the White Knight was the "Glacier Girl" P-38 you may have seen on the Discovery Channel.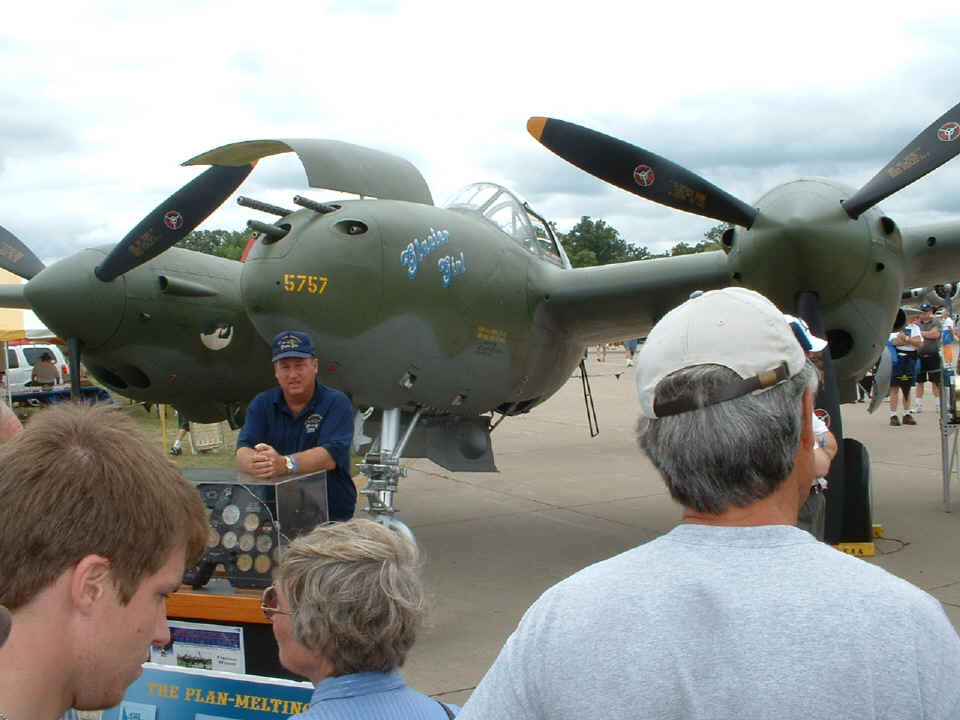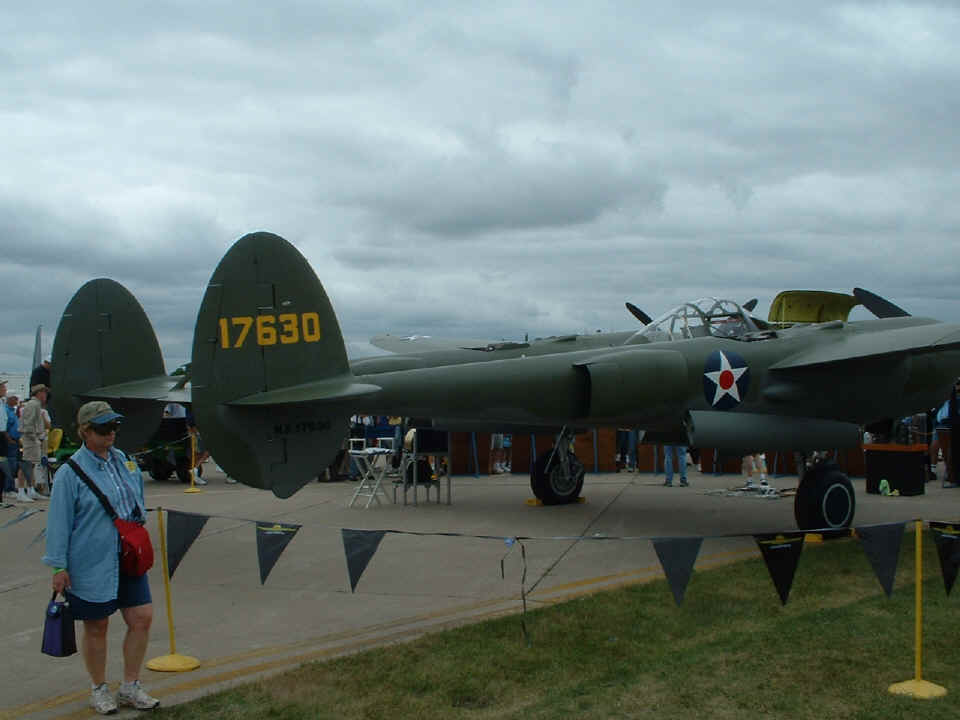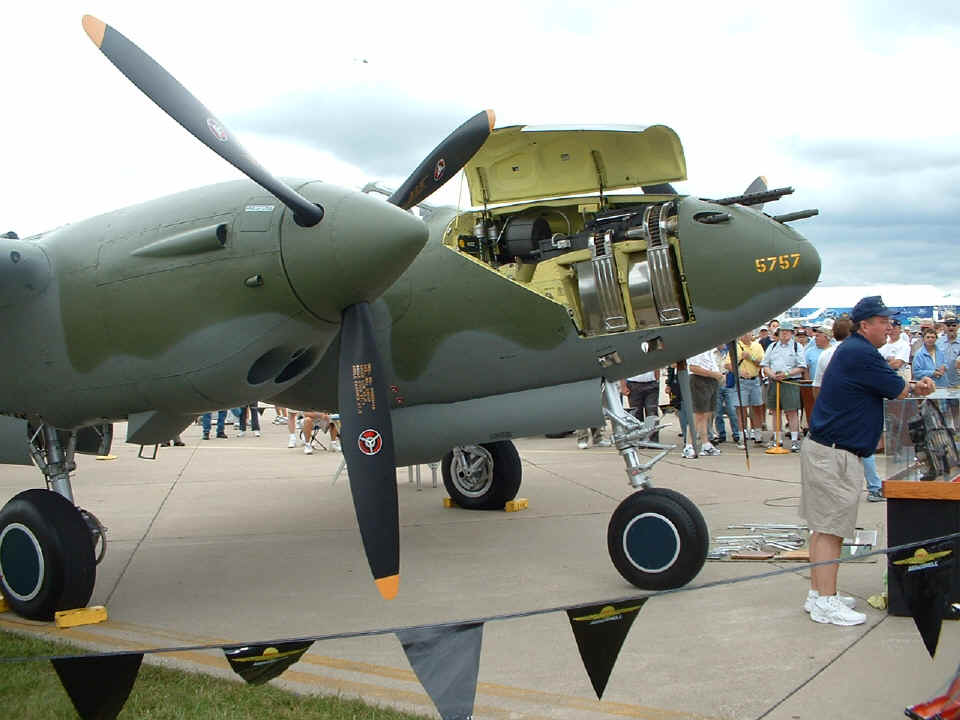 I tried to publish this page and the rotary RV pictures yesterday (Tuesday) with no success. An FTP problem prevented my uploading.
I was coming back from dinner off the airport with some friends from Chattanooga last night. I walked from the "Red Barn" at the main camp ground back across the exhibit area and noticed the White Knight and Space Ship One were still parked at the center of Aeroshell Square, bathed in lights, and no one around but a few guards. I will have to go back there tonight to set up my camera and get a good shot, since the Virgin Atlantic Global Flyer will also be there tonight.