FUSELAGE CONSTRUCTION - Page 30.
November 5, 2003: This was the day that I ordered the FINISHING KIT. Since I am on the road on business, there was certainly no work on the fuselage today. I have brought my construction log book along on this trip and made the entry into my spread sheet for my priming session on Saturday, November 1, 2003. The total time of aircraft construction now stands at 900.4 hours.
November 13, 2003: This was a good day! I got a chance to rivet together a bunch of stuff today and get much of it installed in the fuselage. I returned home from Florida Sunday evening, November 9th. I had a trade show to attend in Atlanta on Tuesday evening and Wednesday of this week. I could only manage 1.3 hours of aircraft construction work on Monday the 10th. That day was getting some gussets installed on two aft bulkheads and the longerons. I also riveted the elevator push-rod tunnel cover together that day. On Wednesday the 12th, I got home in the evening and managed another 1.7 hours to rivet some parts together for the flap motor brace and the back brace that runs from the baggage floor to the bulkhead behind the seats. These two parts enclose the flap motor actuator.
So, without further delay, here are the pictures from tonight showing the installation of the aft deck on the tail cone, the elevator push-rods and bellcrank assembly, seat bottom panels, the seat backs are now installed, and the "JOY STICKS!"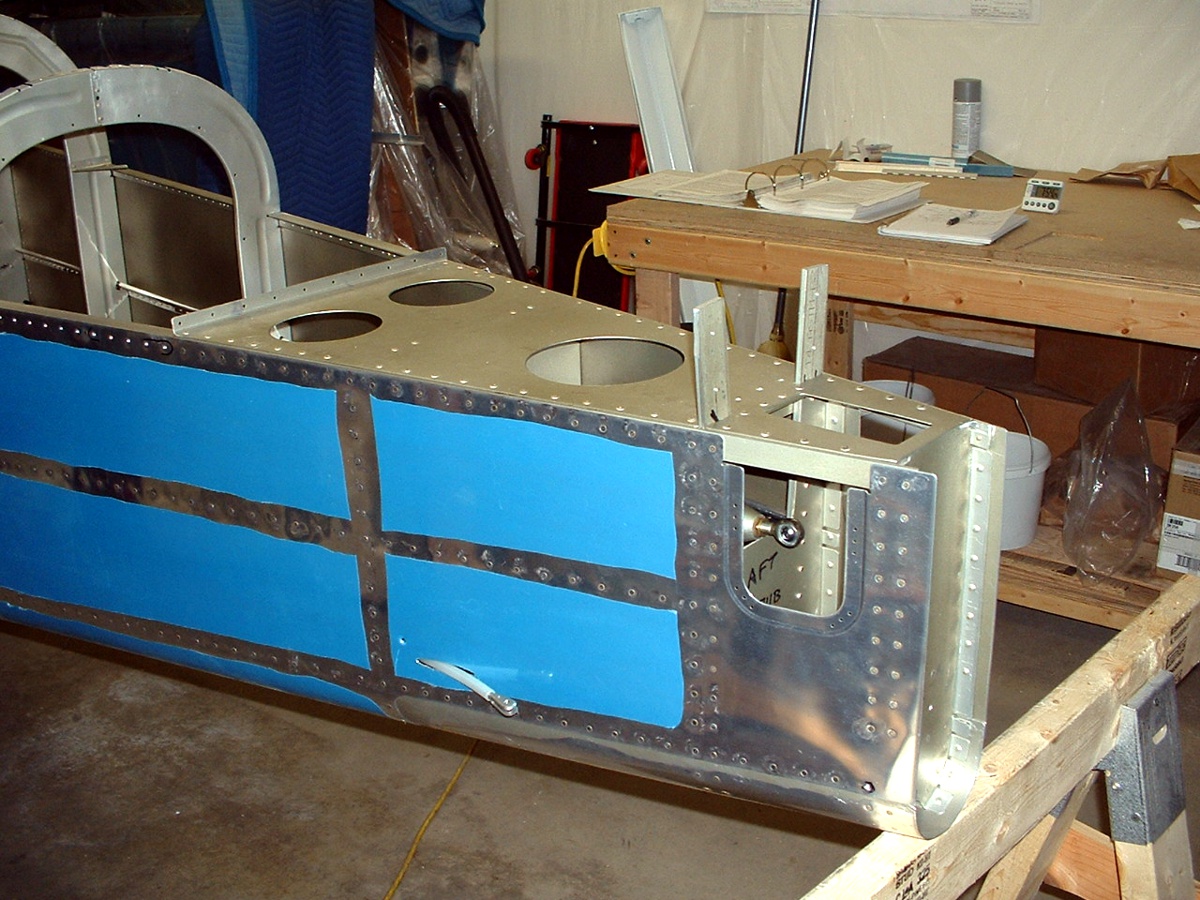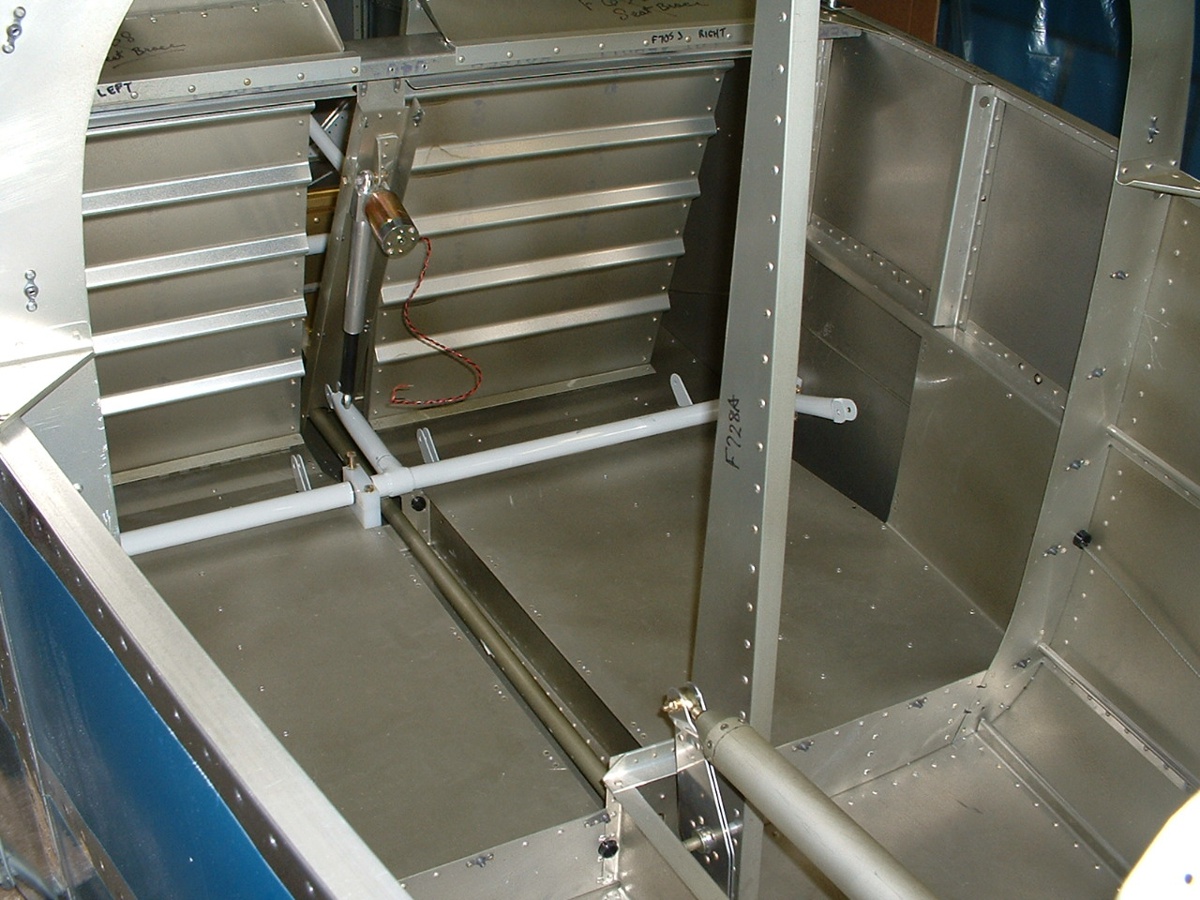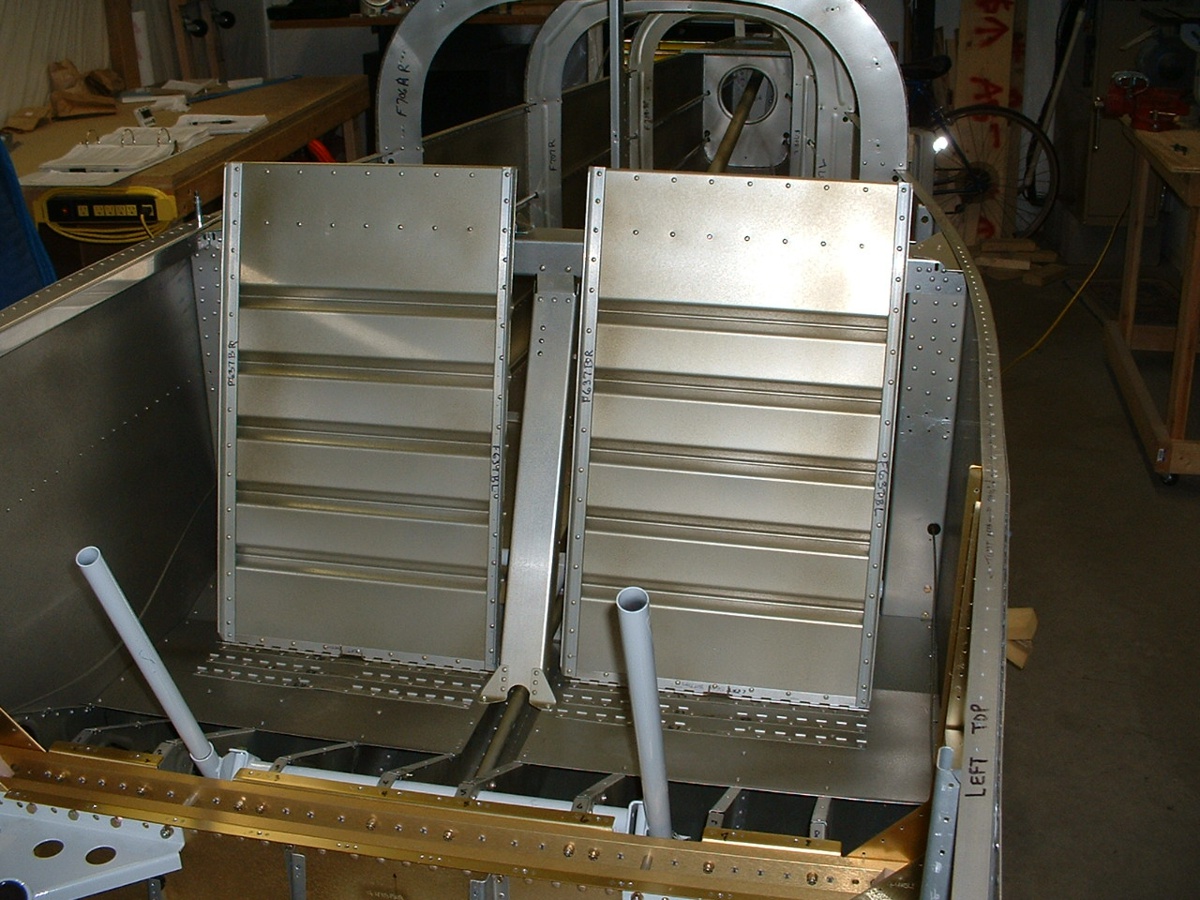 I hope you guys got the popcorn out for today's page. There are plenty of details to see in the three pictures above. And the next session will be getting the tail feathers ready to mount! Sorry, due to space limitations, mounting the wings will have to wait for a while.
November 15, 2003: Another good day with the completion of the riveting of the firewall to the main longerons via the gussets near the top of the firewall. I also riveted on the canopy deck plates on both sides as well.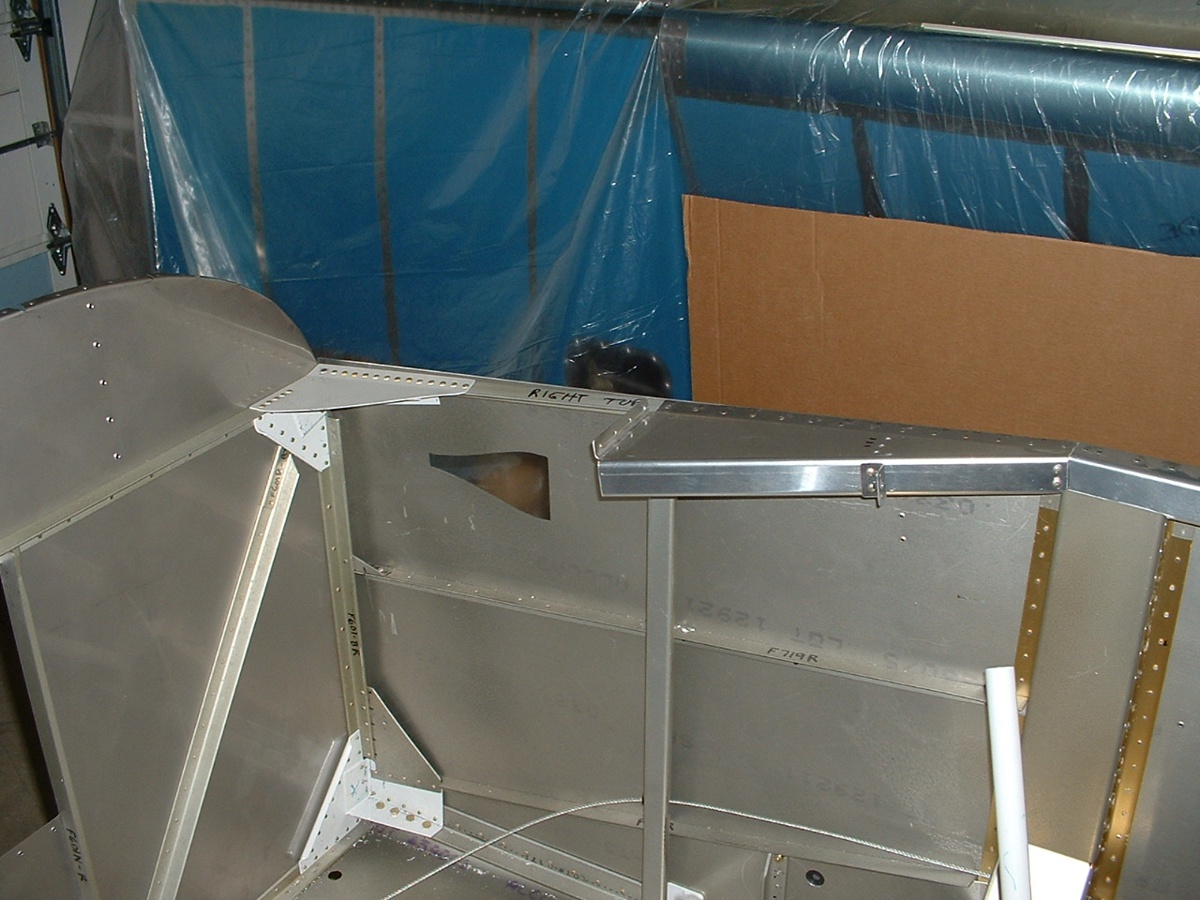 I had some help from my friend Ray Johnson in completing the rivets in the aft deck plate where a doubler, an angle and the deck plate are all mated. The tail cone is now ready for mounting the horizontal stabilizer. Speaking of which, I took it down from its storage location and put on the elevators in preparation for the drilling of the elevator push-rod holes. That will be in my next session after this upcoming business trip.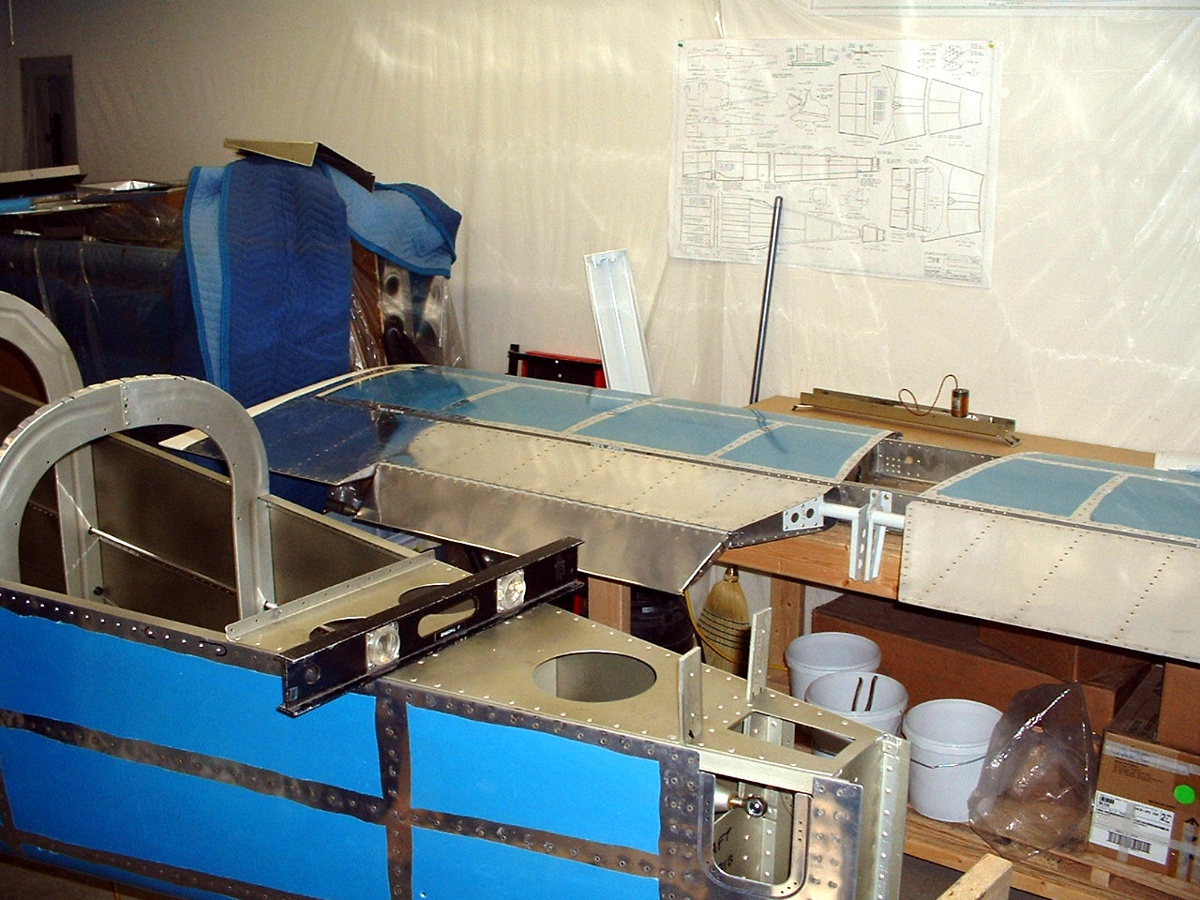 The next photos won't be online until Thanksgiving Day.