Arrival of the FUSELAGE KIT - Page 18.
August 13, 2003: The two fuselage kit crates were delivered by ABF yesterday. The wing storage cart has moved nearer to the garage door and the work table is back in its place near the saw again (better lighting). And yes, that is my drill press back in its original position back there near the heating and air conditioning unit. You can see the three saw horses that I built for use in fuselage construction. The wings are now covered by a plastic drop cloth to keep sawdust off of them (from when I built the saw horses). I built a 4-wheel flat dolly to move the long wing crate from the ABF truck into the garage. You can see it behind the box fan. My baggage cart back near the yellow and black tool box was used to bring in the smaller wooden crate that contained steel parts for the fuselage.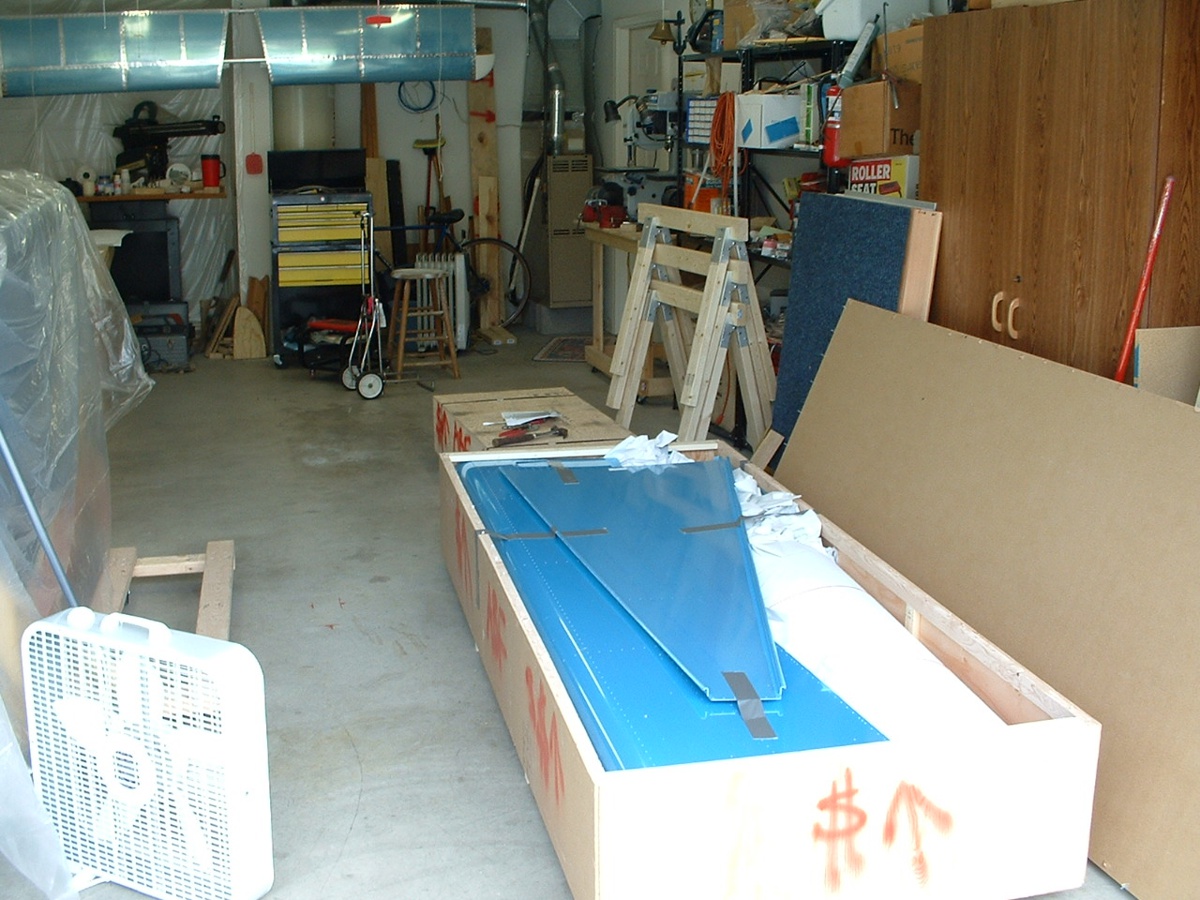 I unpacked all the parts and checked the packing list to see that everything was there. Only two items were shipped incorrectly. I received two parts for the tip-up canopy instead of the similar parts for the sliding canopy, which is the model of fuselage that I am building.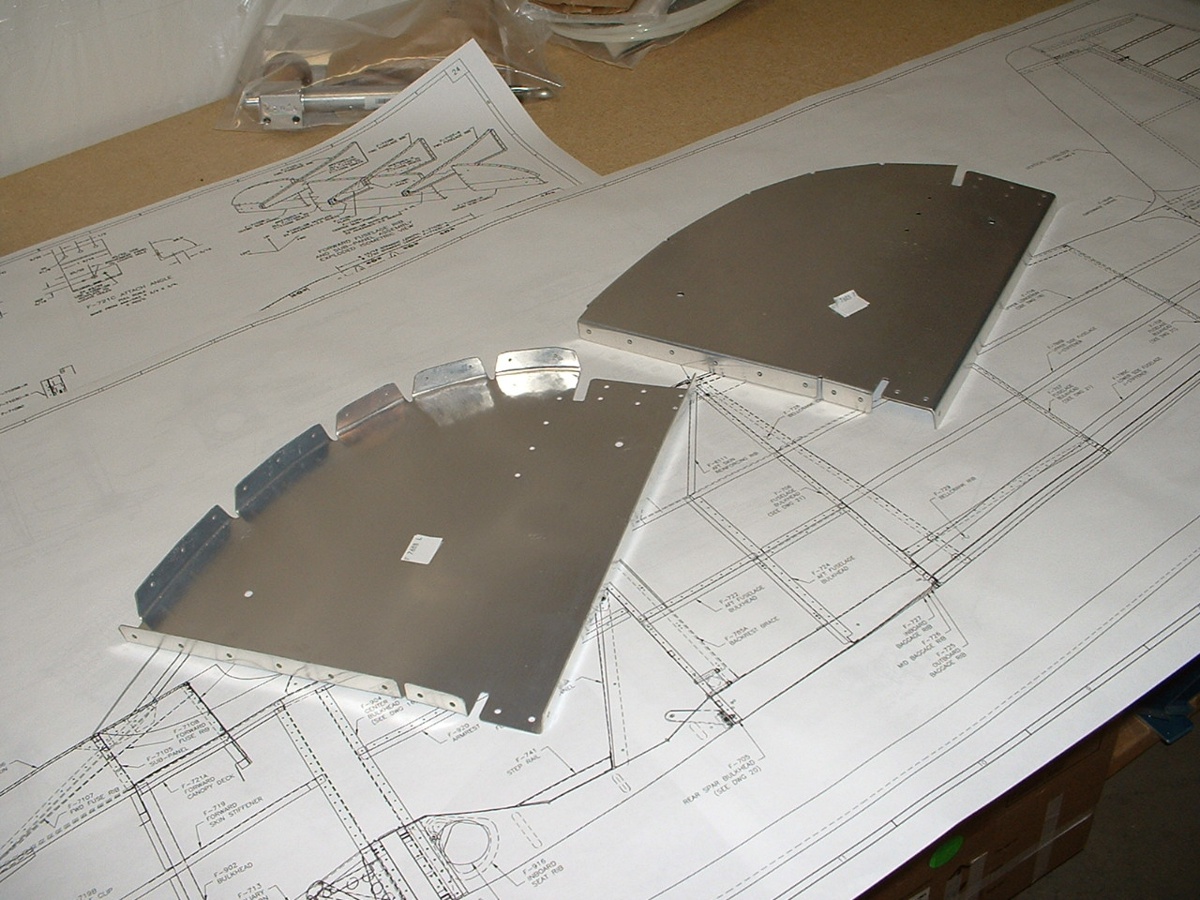 August 14, 2003: I have fabricated the parts needed to complete the firewall assembly group. I have drilled all the holes in the firewall and the stiffening angles to the correct size. I have to disassemble everything, dimple the stainless steel firewall to accept flat rivets, then countersink all the holes in the back structure to match the dimples. Next comes the primer on all the aluminum parts, then reassembly with rivets.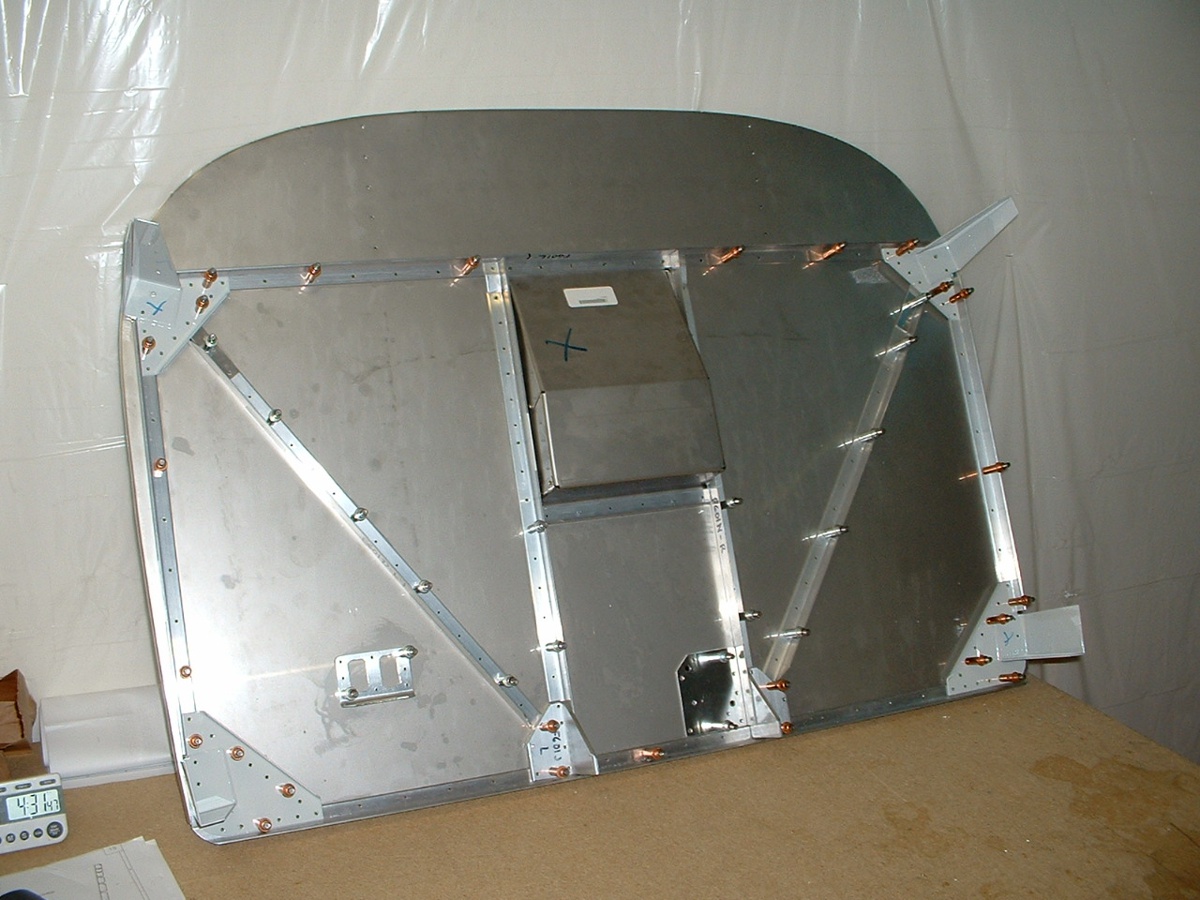 The fuselage skins are hung on nails on the wall of the garage behind the wing storage cradle. Some of the seat components are visible on the wings closer to the work table. The firewall is visible at the right side of the photo below on the work table.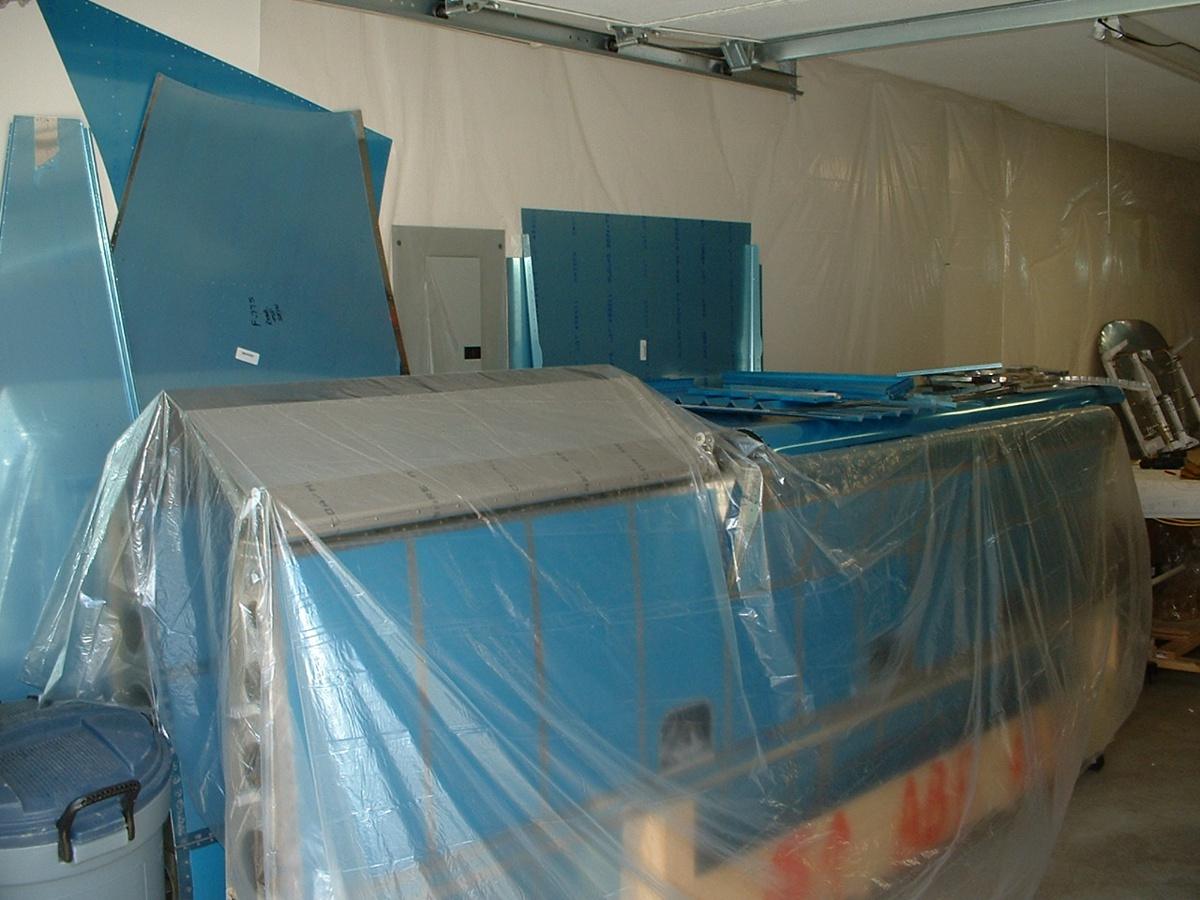 I added this picture late in the evening. Here is part of what I did this evening after disassembling the firewall components. I set up the countersinking bit on my drill press to get all the structural members ready for priming. I am finished with the firewall for now. Tomorrow, the main bulkhead that joins the wings will be addressed!