Jerry K. Thorne - Cable TV, Satellite, and Fiber Optics Engineer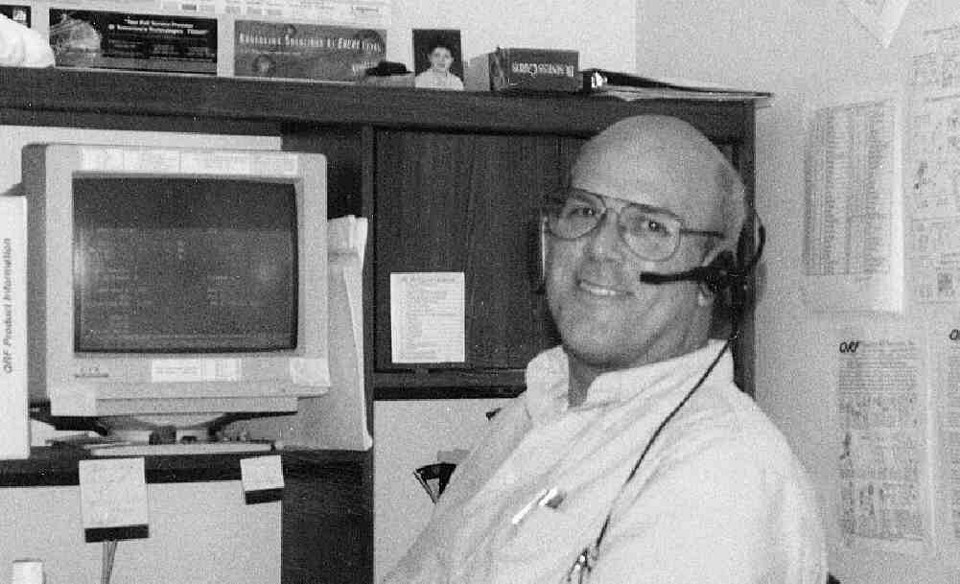 Jerry K. Thorne,
CATV Applications Engineer
From 1994 through 2000, I was available for technical consultations at the QRF home office when you were not sure which QRF product would properly fill your CATV requirements. I had a 19-month hiatus from QRF with a startup company, Narad Networks, involved in the development and deployment of 100-megabit switched ethernet over coaxial systems. On August 12th, 2002, I returned to the QRF family and did some of the things I did before, like maintaining the web site again. I traveled in the field to SCTE vendor days and other functions, and supported our sales reps around the USA. Due to industry downturns, my position was eliminated February 12, 2003. I have been working since then with Broadband International of Medley, Florida. My position with BBI was eliminated on March 1, 2005 due to management changes. That gave me the time to finish my airplane project and enjoy flying it during the summer and into the fall of 2005.
Experienced in CATV since 1971, a regional field engineer for Jerrold 1973-77. CATV and broadcast satellite communications experience with Microdyne Corporation 1978-1989 as applications engineer and technical support supervisor traveling world wide building satellite uplinks for video and radio networks. Regional staff engineer, Comcast SE region 1990-1992 working with plant managers and techicians in the 19 cable systems in the region at the time. Sales engineer with John Weeks Enterprises in Florida 1992 to 1994. Applications engineer with Quality RF since 1994. (The QRF.com orginal Webmaster)

I have made many appearances as a guest speaker on technical topics to SCTE chapter meetings, and I have also worked with the folks at Comcast University as a guest speaker on distribution and headend topics.

(April 29, 2007: I have recently posted some of my old technical articles that were lost when ATX eliminated the original web pages from QRF.com. I hope that some of you may find these old articles useful. )
I am currently working for Olson Technology, Inc. as Senior Application Engineer since January 2006. Their fiber optics products are used in hybrid-fiber-coax (HFC) distribution networks in the cable telecommunications industry and in passive optical networks. They also provide headend modulators, demodulators, and processors used in those systems. My company cell phone number is 423-883-7834.
For those of you who want to get in touch with me, you can email me at

.
I had a chance to meet up with two friends from my Narad Networks job when I was in the Washington, DC area on business. My two friends are John Fontenot to the right and Glen Carstater on the left in the photo below. John's young daughter made him the tie since this visit was on Father's Day.