Flying photos from December 29, 2002 - Near Atlanta, GA.
One of the joys of being a pilot is getting a chance to see things from a different perspective - from above. This is Falcon Field (KFFC) near Peachtree City, Georgia. My son took these first two pictures with my digital camera when we were returning from a short flight over to Griffin, Georgia before having lunch near FFC. (November 19, 2022: I have been re-processing my older photos on this web site to improve the resolution and colors.)

March 1, 2003: A good friend of mine sent me back a few samples of these pictures that he had processed for contrast, color balance, etc. I then used my own graphics program to change the color balance and the results are now shown in the next few pages. The aerial shots out the window are the only ones that needed reprocessing.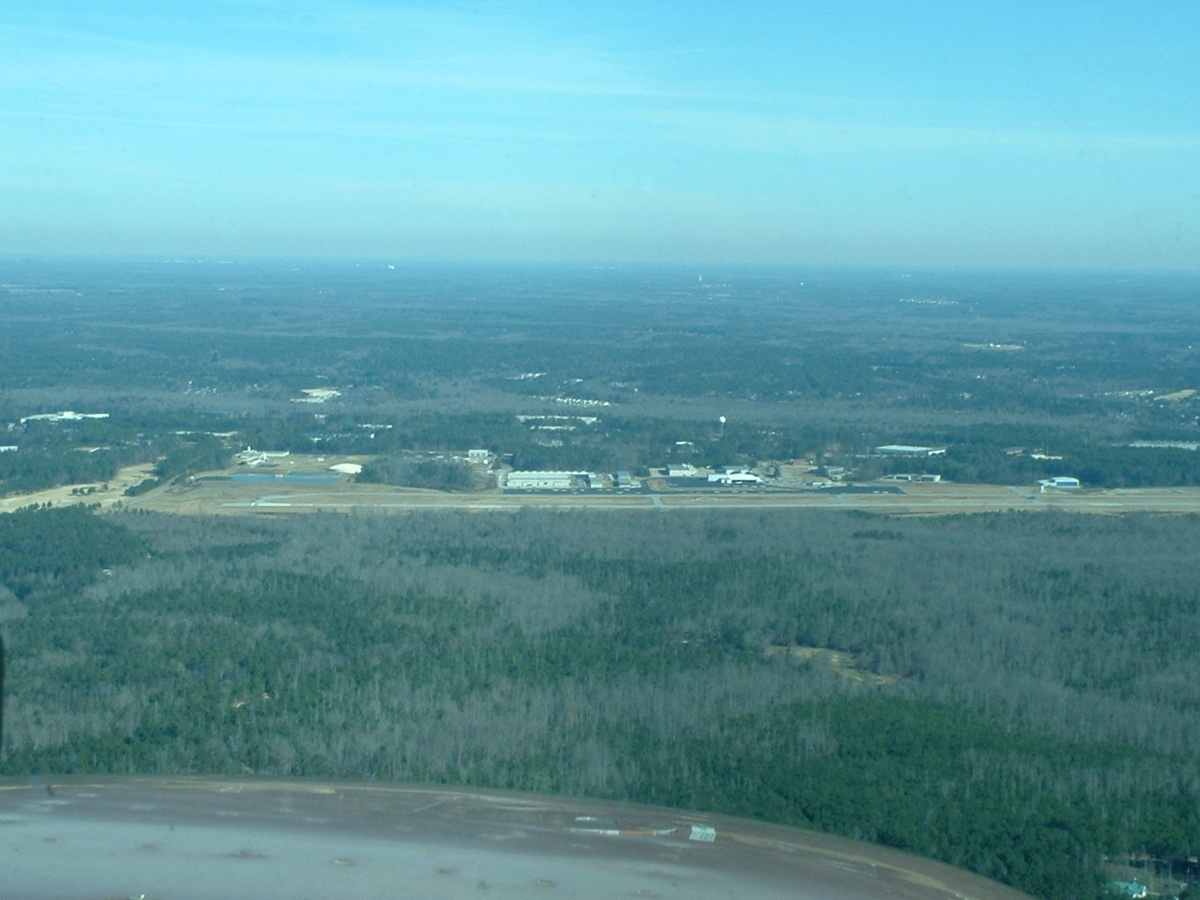 On final approach to Falcon Field at Peachtree City, Georgia before heading out to lunch. I was hoping the camera would not auto-focus on the windshield spots. It looks to be doing a good job on these snap shots.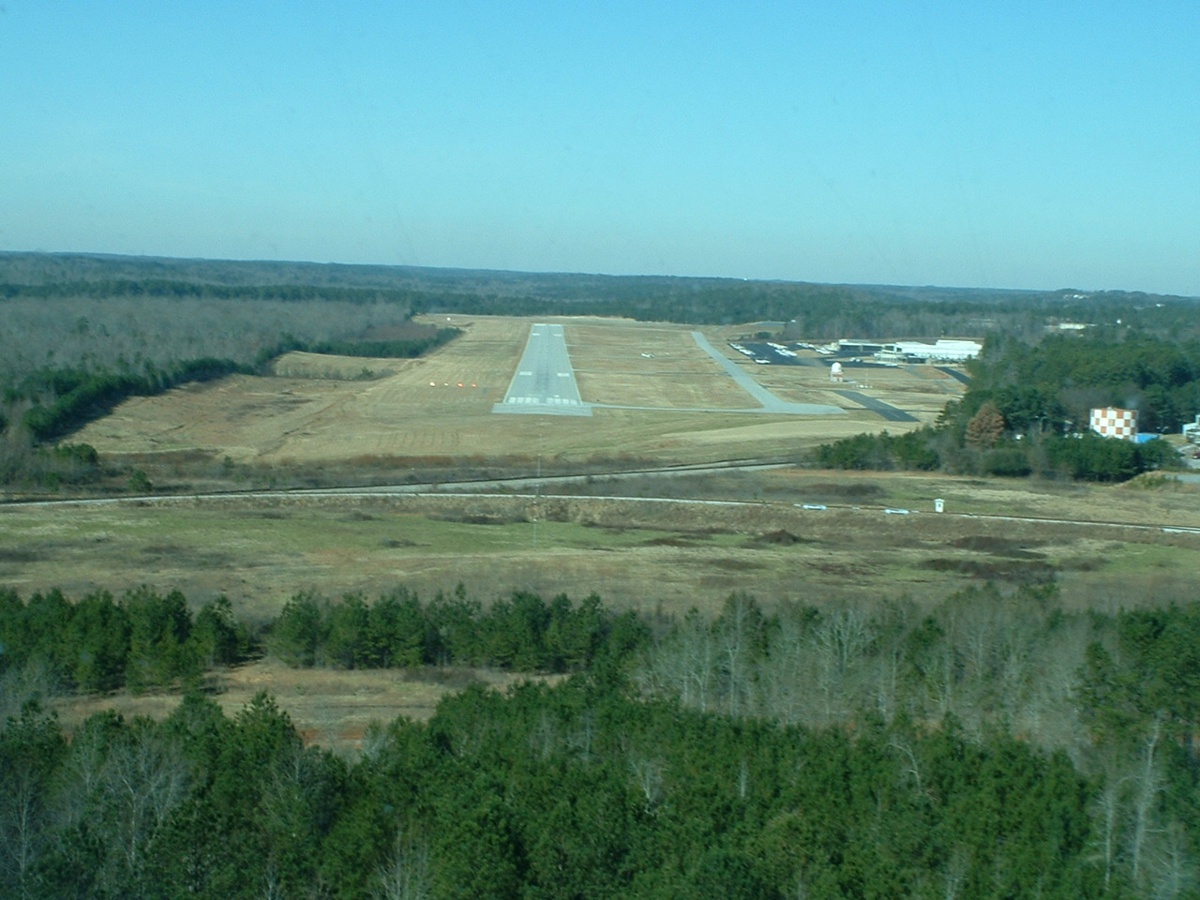 My son was taking pix with both my camera and his. So, I made sure, like any dad, to get a picture of him for my collection. He is checking out my new Garmin GPS 196 on the ramp at Falcon Field. And yes, there was an F-16 Falcon parked there, which is without an engine and is apparently the field "mascot".