May / June 2022 Vacation Day 9 · · PAGE 24.
May 31, 2022: The ride north toward Salt Lake City has a change in landscape north of Price, Utah. Mountains will dominate the road ahead.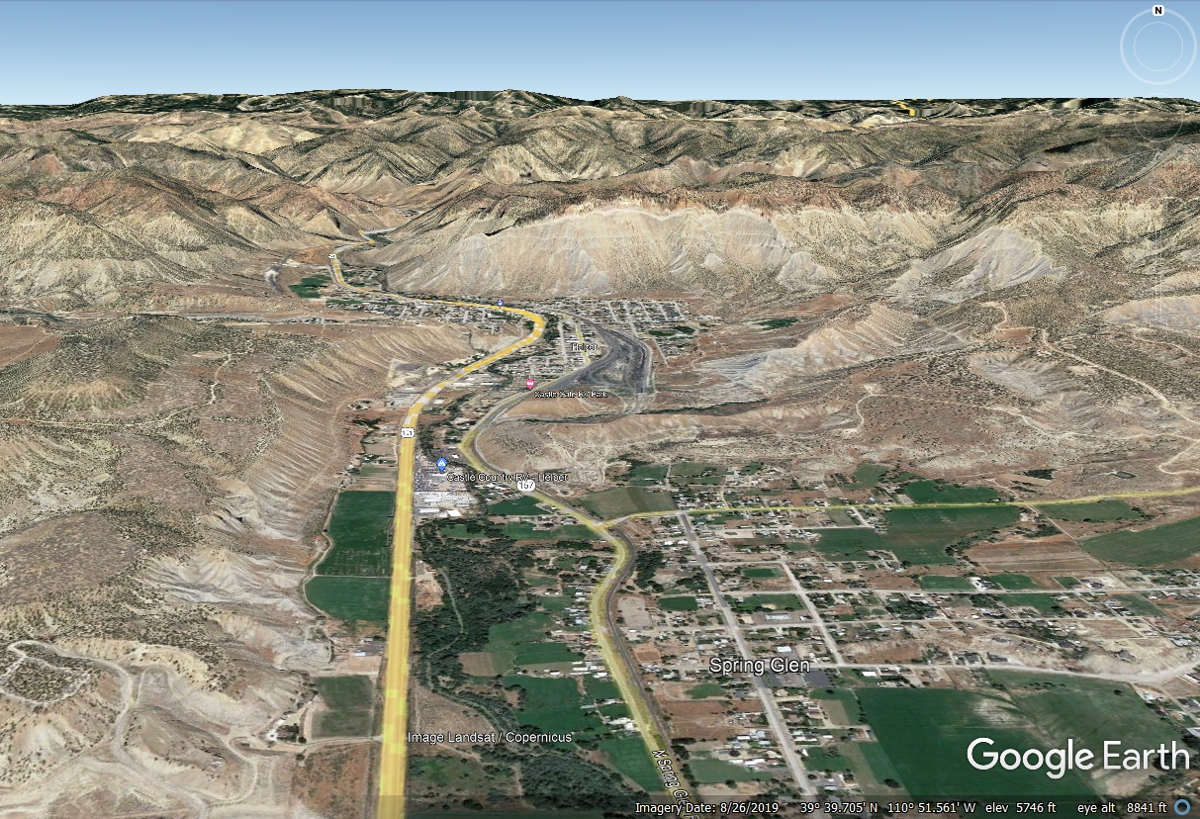 The north end of the Price River Valley is just ahead. The highway will start the ascent to cross this mountain range.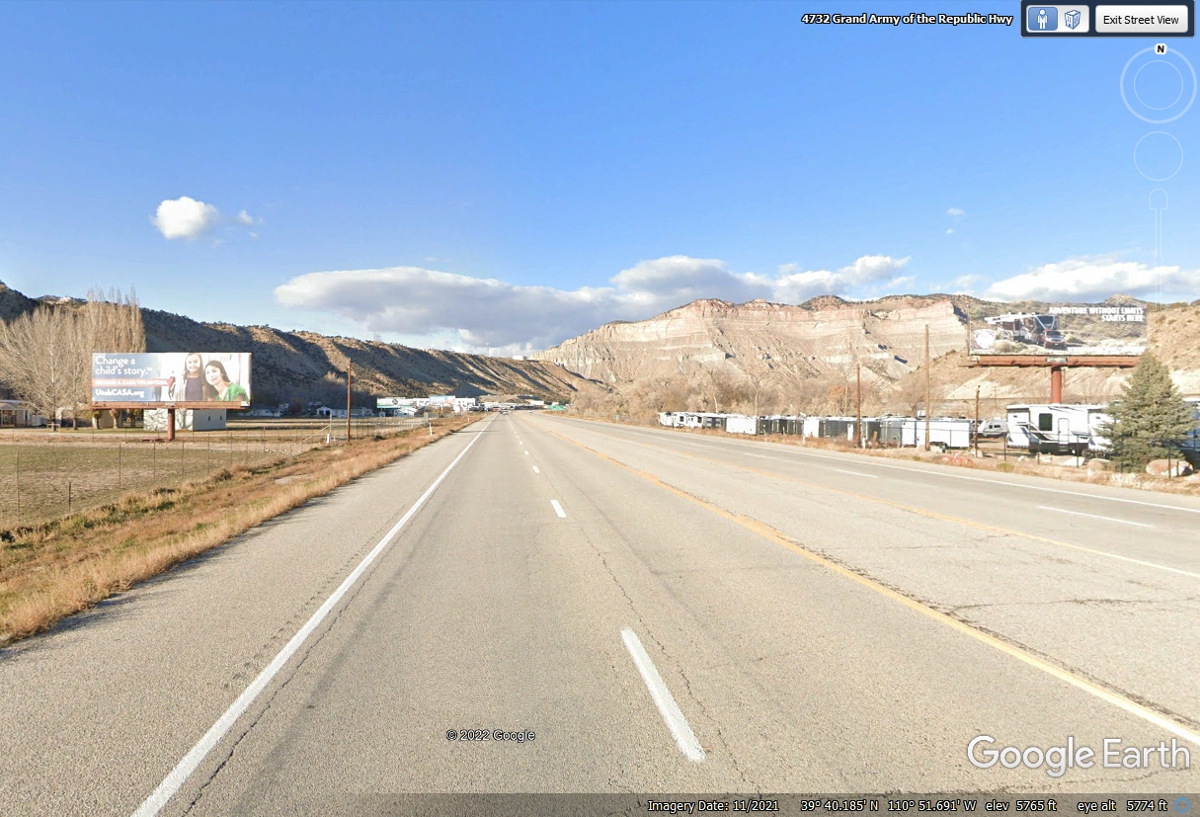 The last of the level ground is just under 6,000 feet above sea level (MSL) as the highway begins the long climb ahead.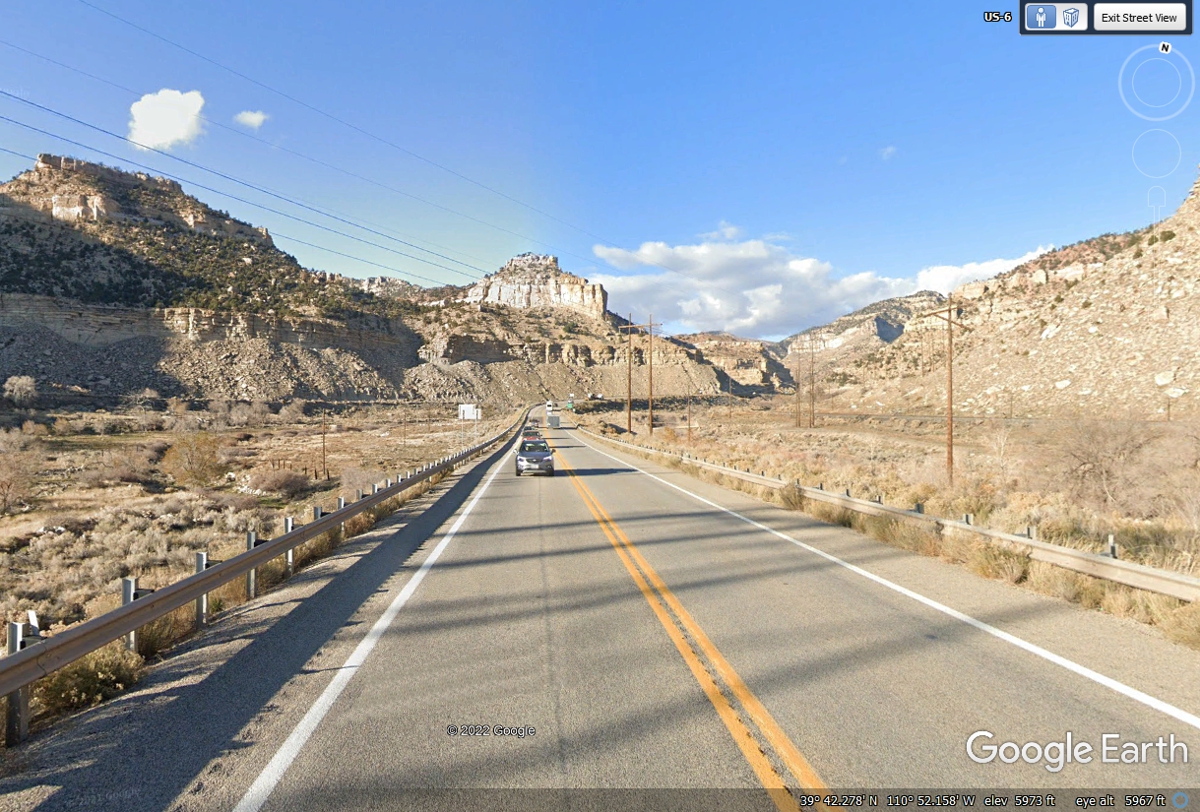 US 191 heads to the northeast from this junction. US 6 continues North toward Salt Lake City. Two railroad tracks also begin climbing the mountains here.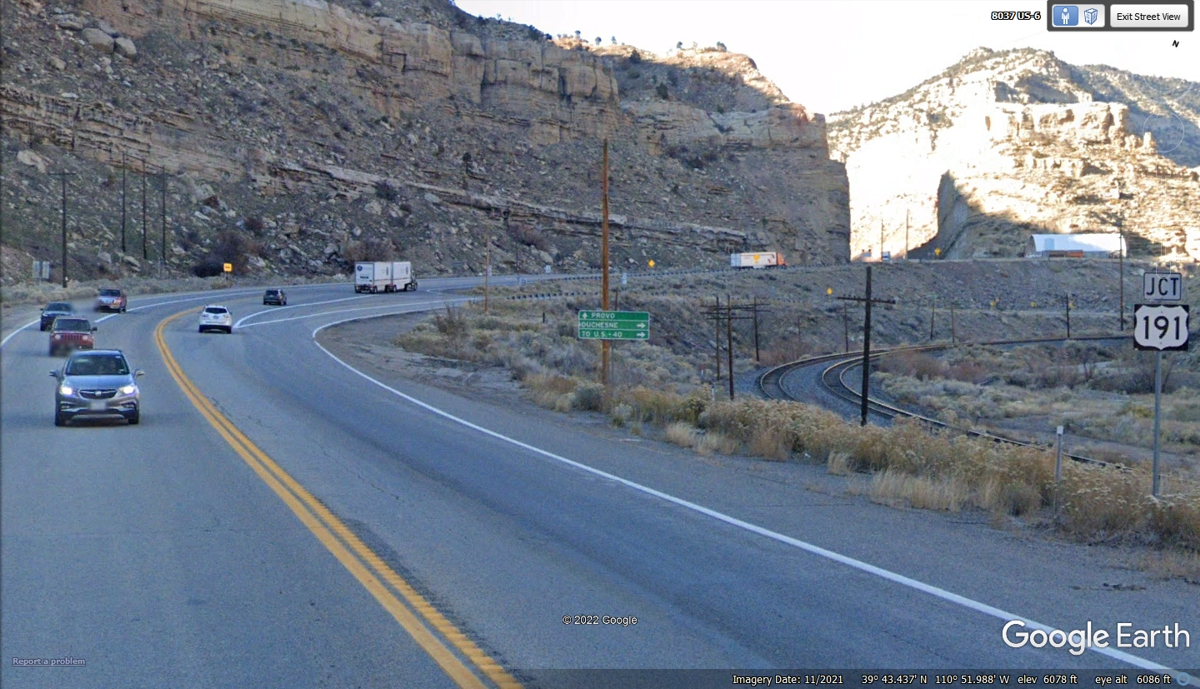 The image below shows a railroad bridge at the bottom right corner where the Price River passes under the railroad tracks. The river remains against the road going down stream toward the valley behind us as we are now 200 feet above the valley.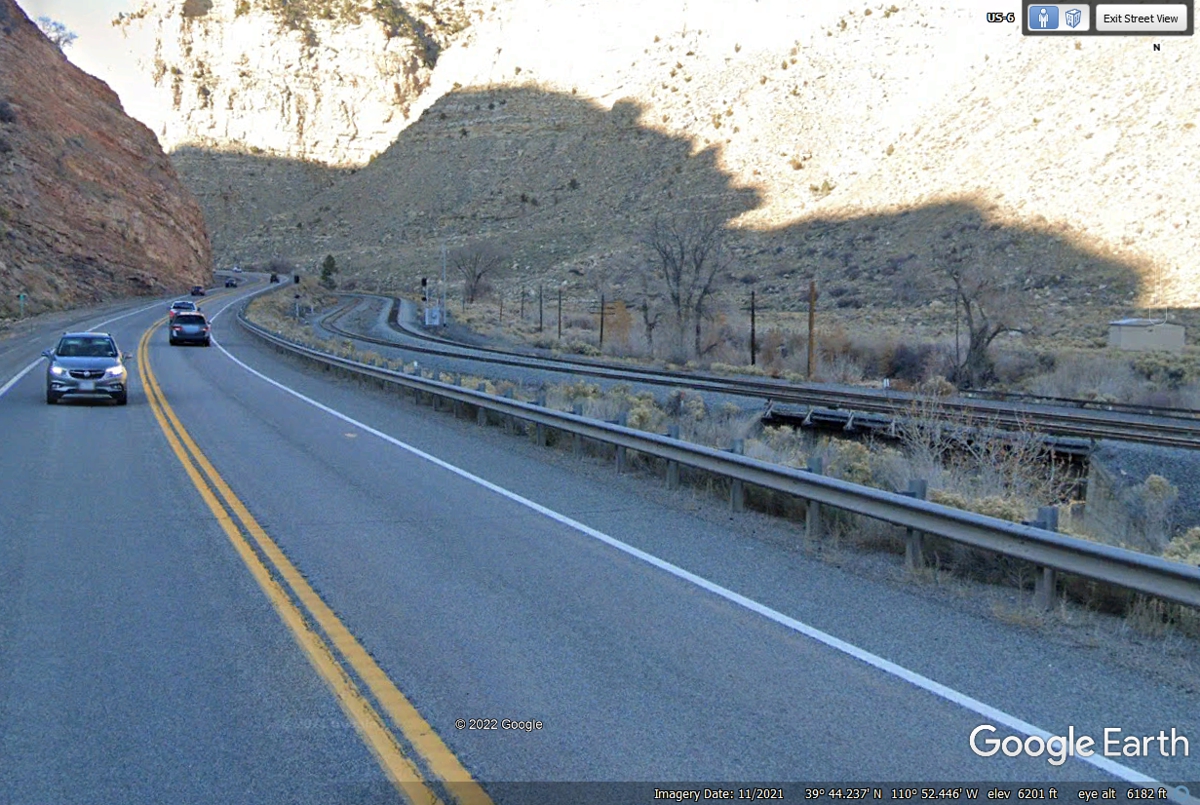 The road here is over 7,000 feet MSL with the river running between the road and the railroad.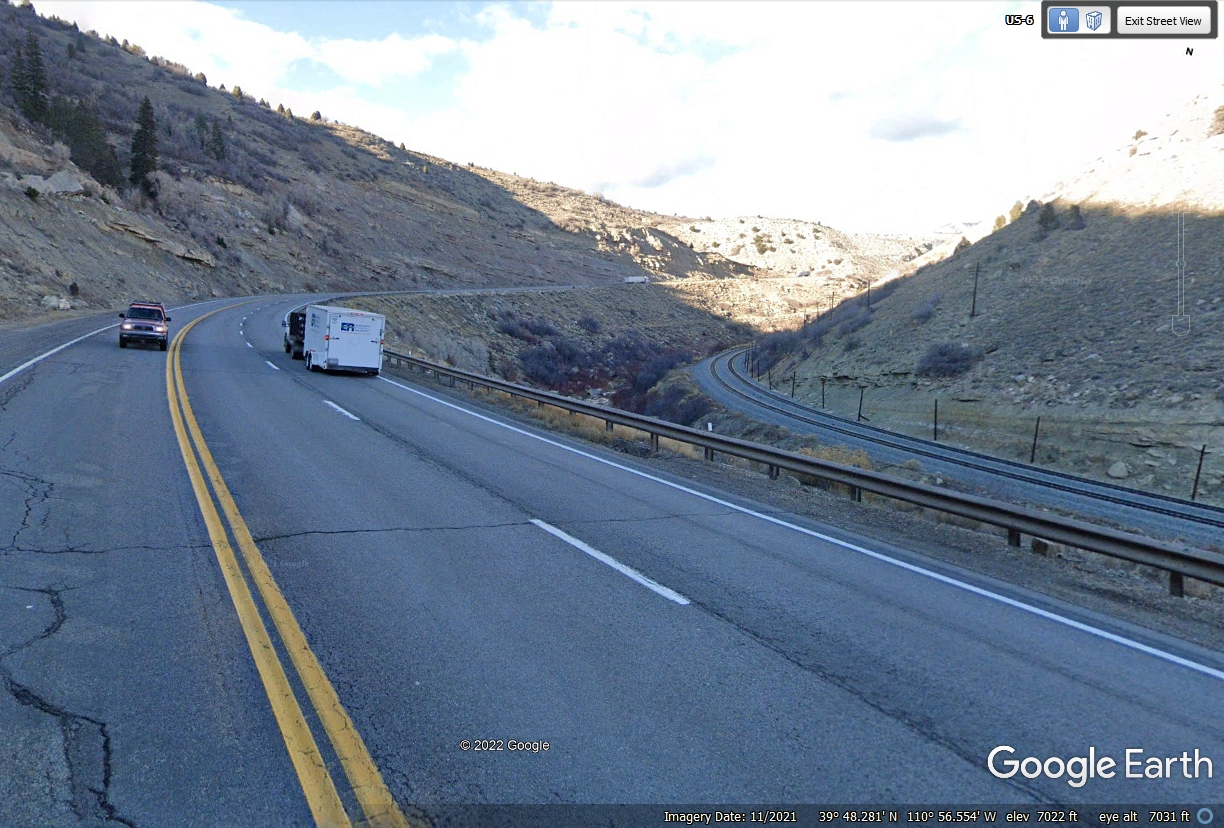 The Utah DOT has erected this elevation sign indicating 7,477 feet on US 6 as the highest point before descending into the valley where Salt Lake City is located.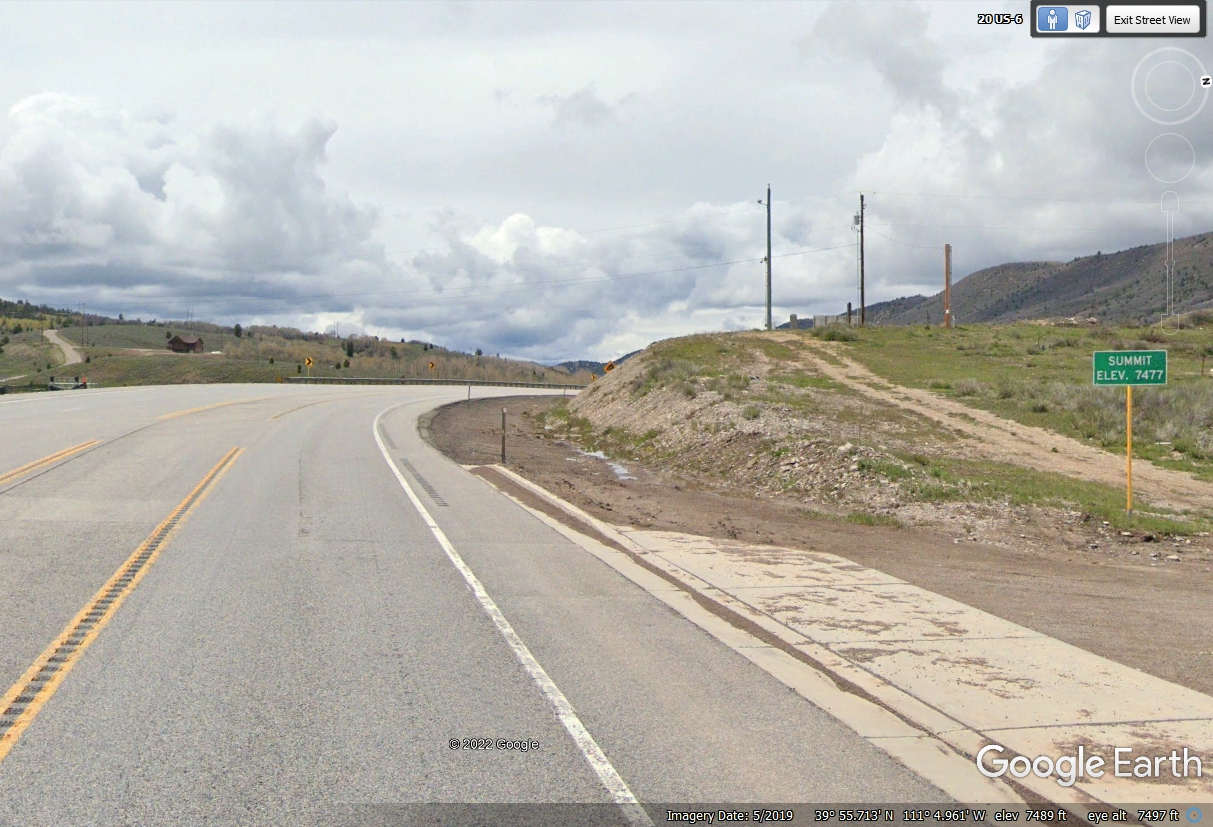 The downhill run is all about keeping the speed down as gravity does its part to improve our gas mileage. The elevation here is 6,480 feet and going down.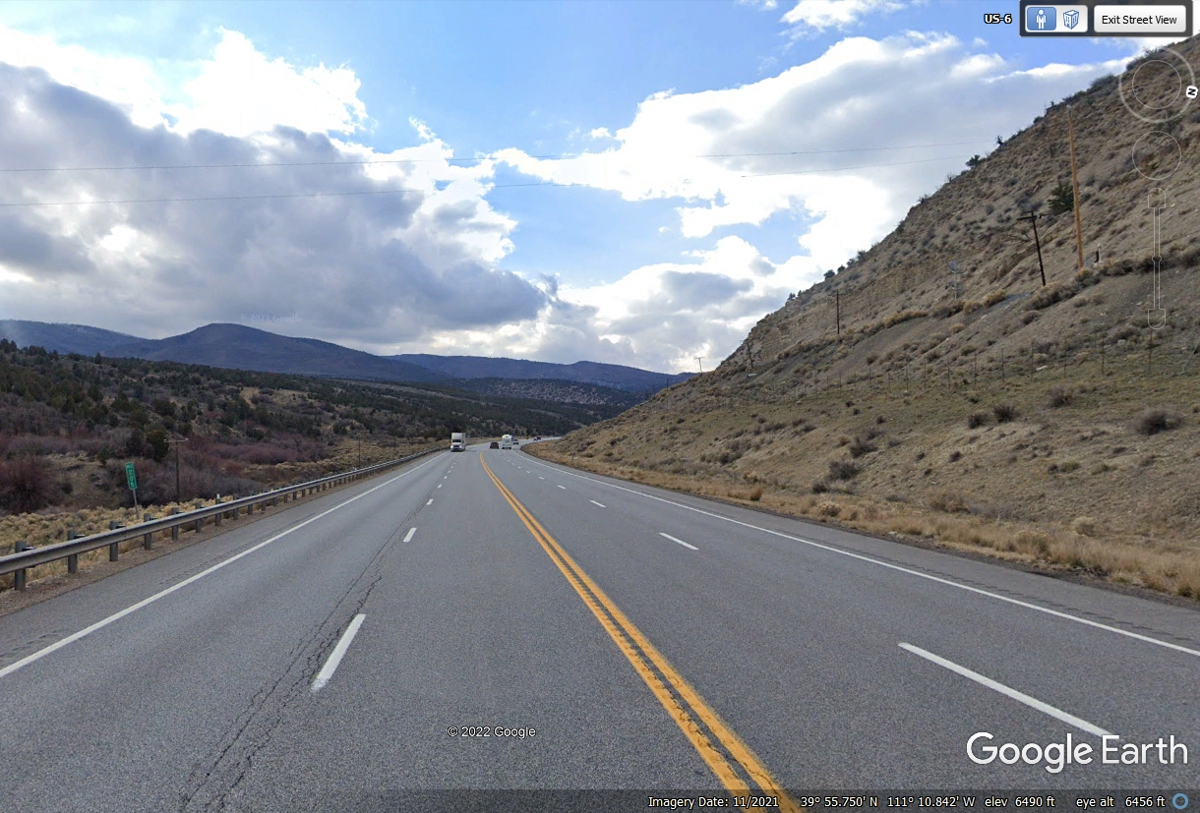 Down to 5,378 feet and the road is getting better as we are going west now.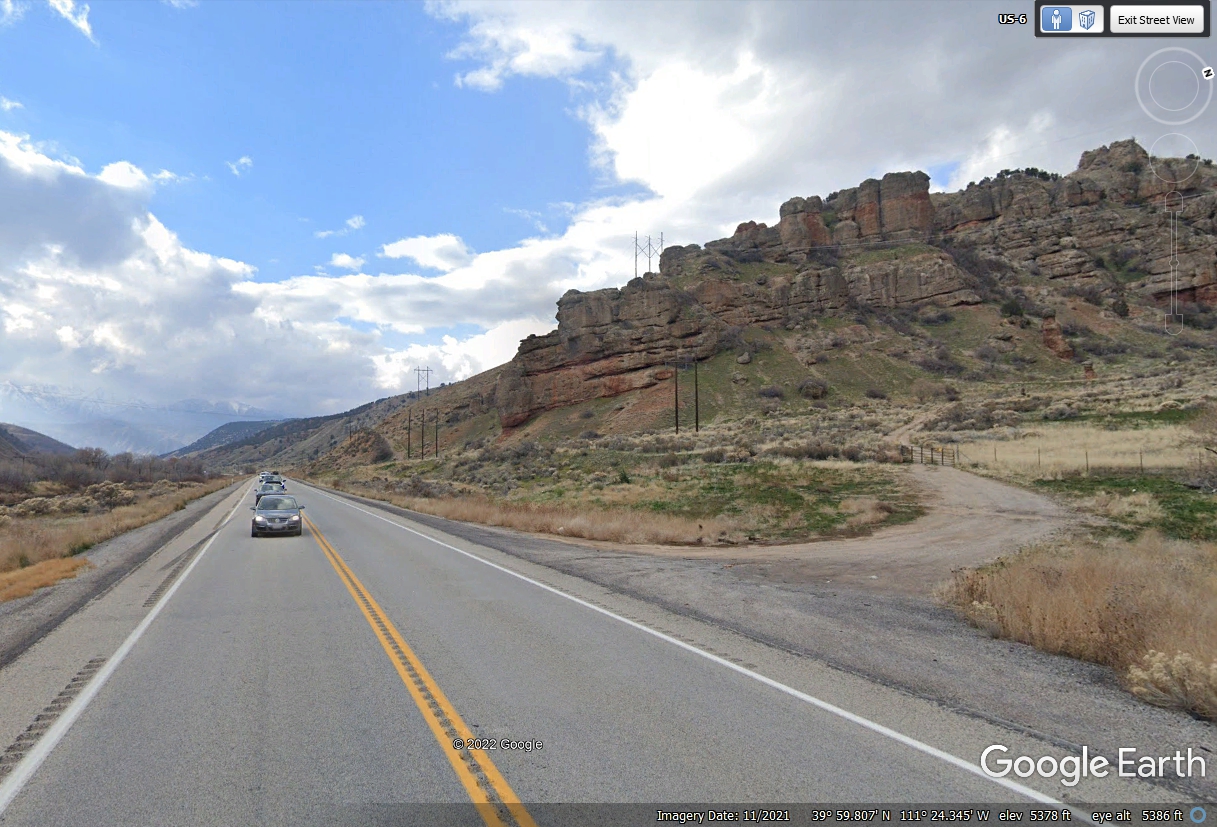 This is out of the mountains where the ground elevation is about 4,784 feet MSL which happens to be the HIGHEST POINT in my home state of Georgia. This is the Spanish Fork area south of SLC.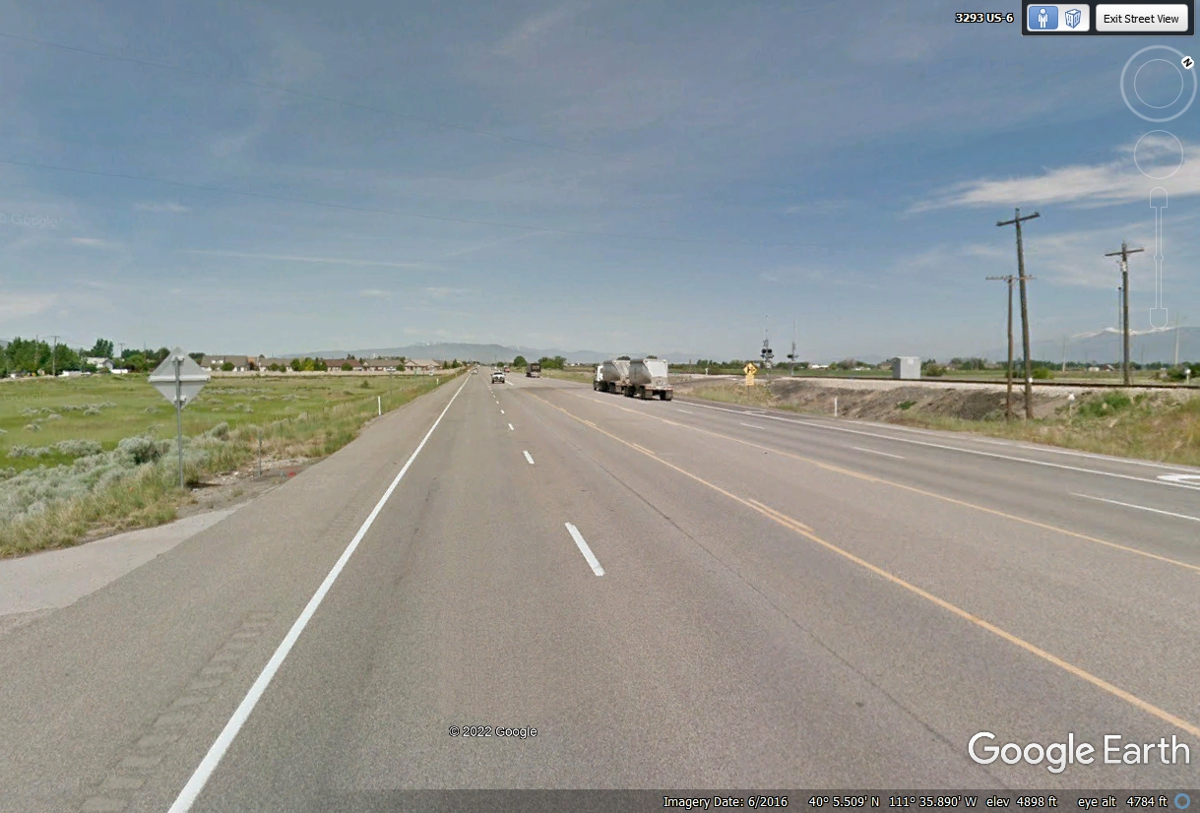 I bought fuel at this Wal-Mart Neighborhood gas station located at 898 S 2550 East street on US 6. It took 9.706 gallons to fill the tank at 6:17 PM. The last fuel we put in the car early this morning was in Cortez, Colorado as we headed north at 10:54 AM. We crossed part of the Wasatch Mountains today.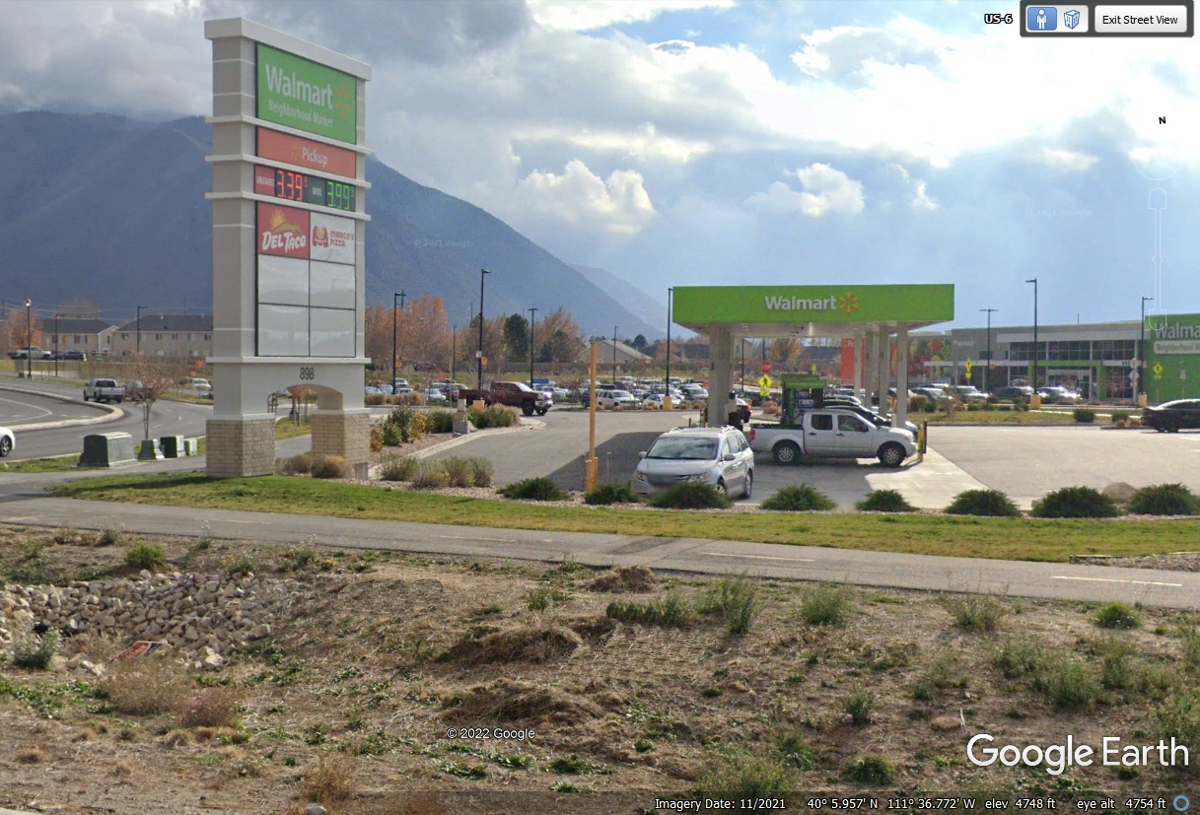 Interstate 15 and US 6 go south from here. I-15 North will take us up toward the SLC Airport close to our motel for tonight.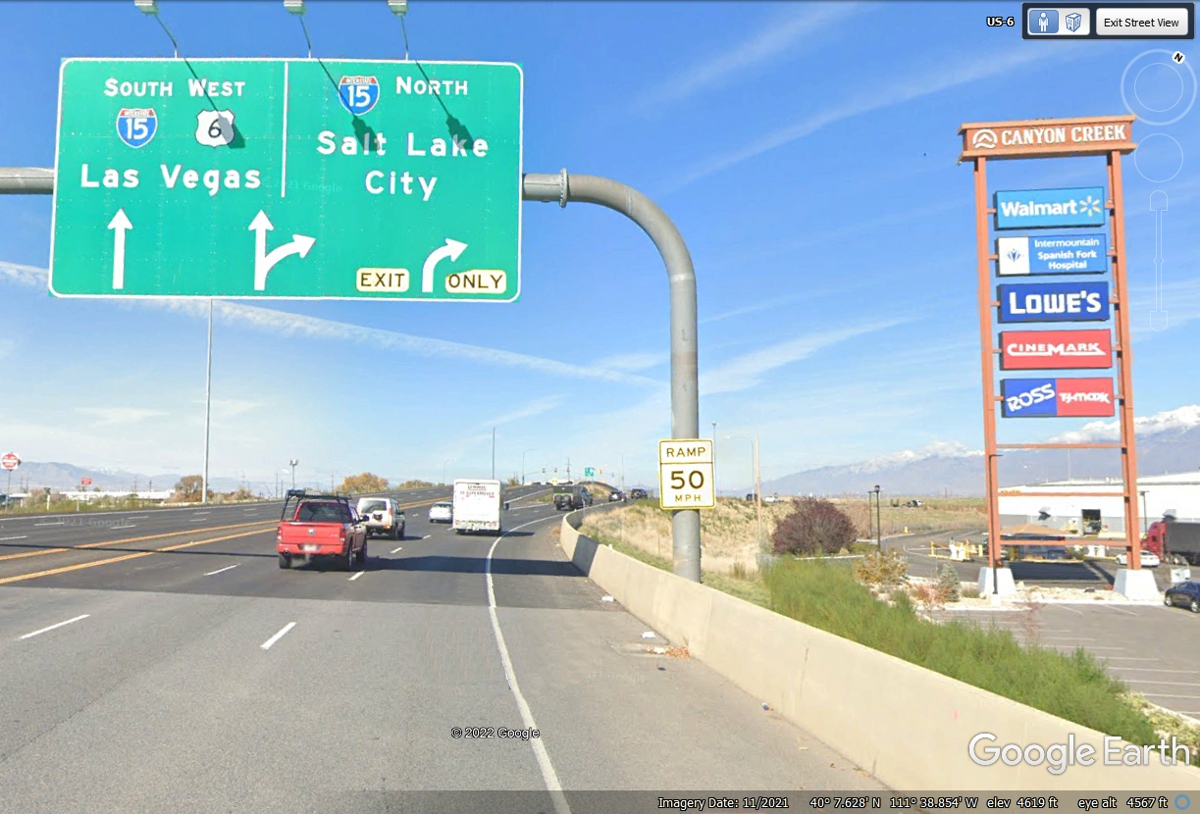 Our route on I-15 took us up to the point were I-80 heads west to the Salt Lake City airport for tonight.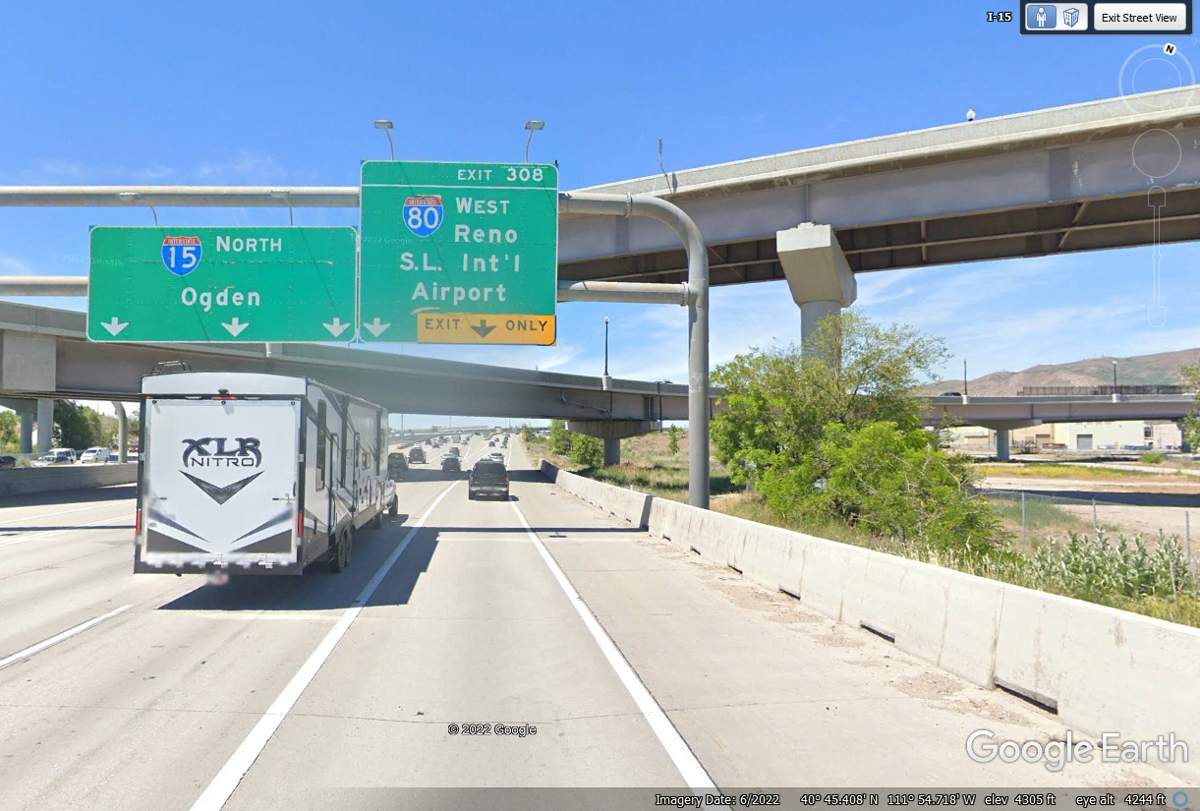 Exit 114 and two blocks north is Wiley Post Drive where a LEFT TURN will lead to our hotel for tonight.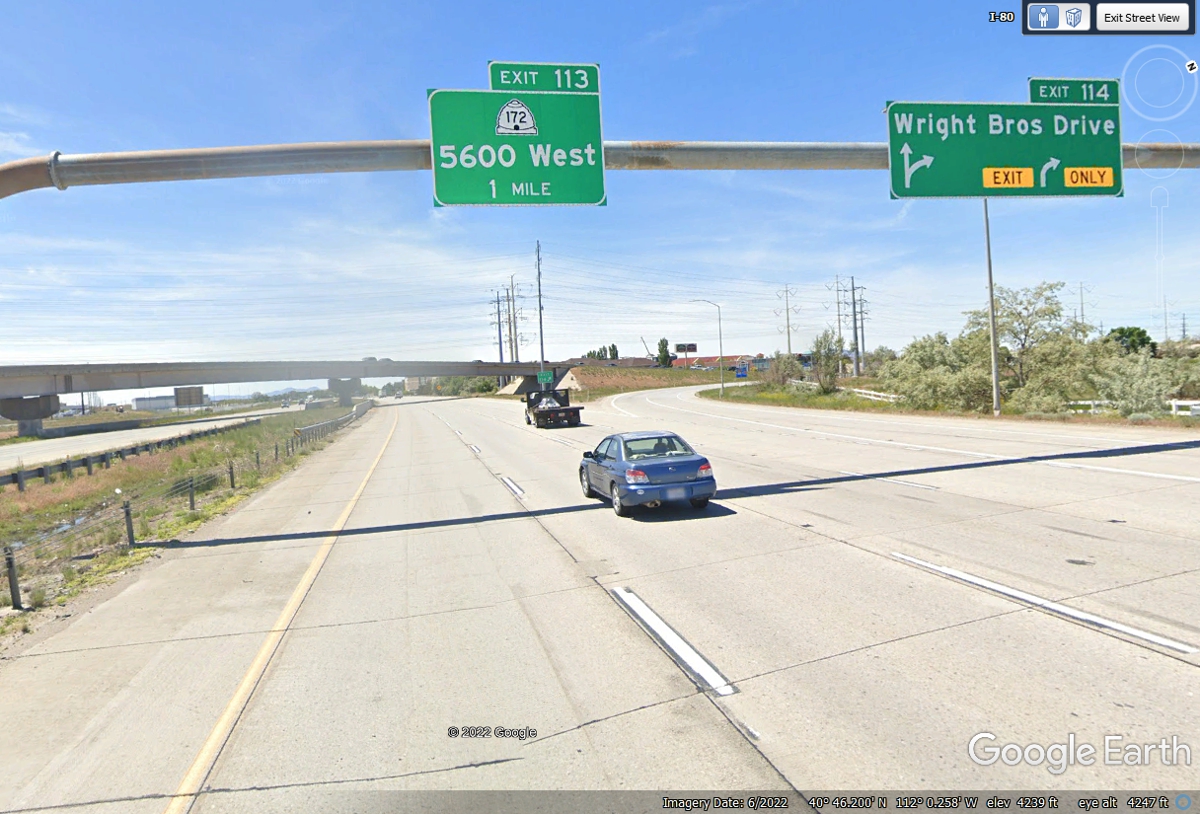 Here is our hotel for tonight booked via Bring Fido for a pet-friendly night at this La Quinta Inn.