Madison, Georgia · · PAGE 3.
July 20, 2019: The day begins in Madison with some local sight seeing of the town. What better place to start that in the middle of this town that dates back to Colonial Times 1809.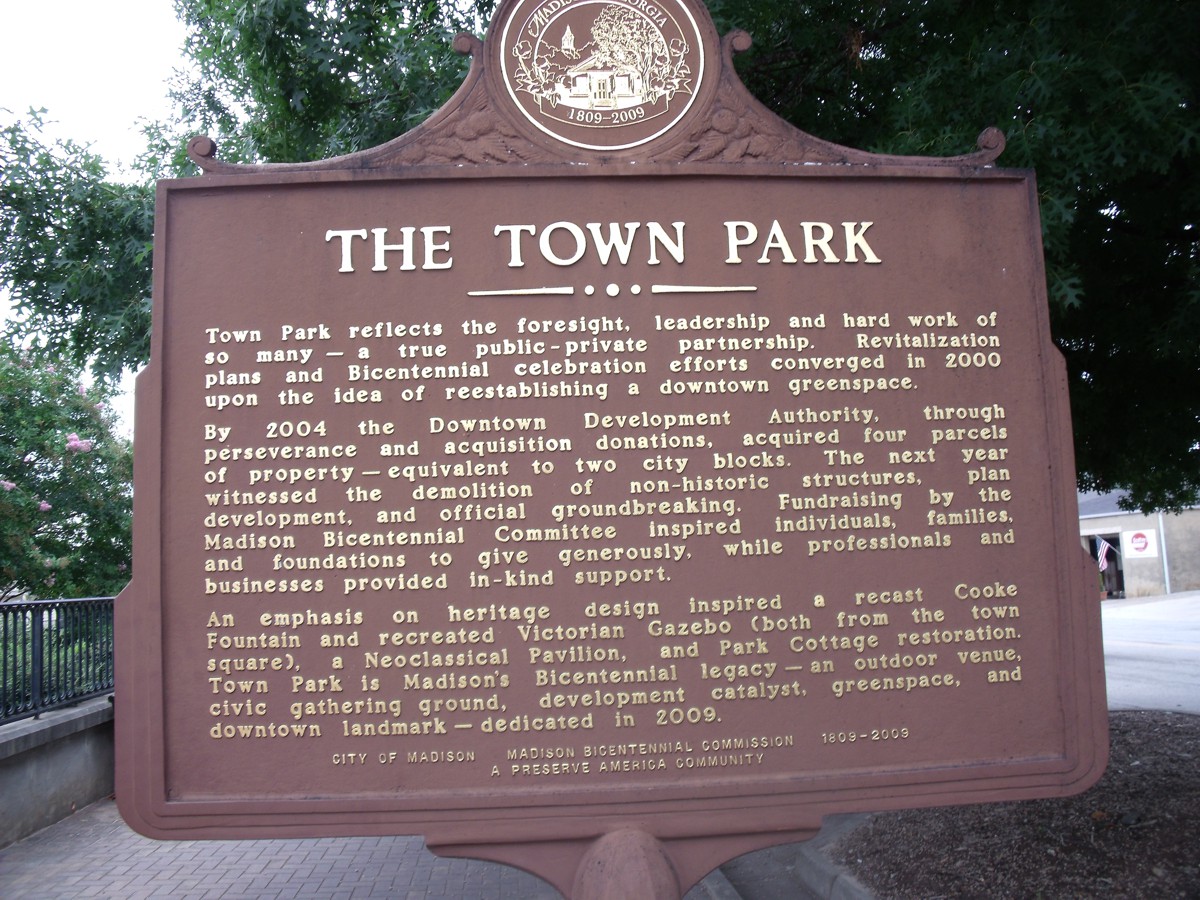 The park gives the feel of years past although it is new construction. Wi-Fi is available everywhere in the park.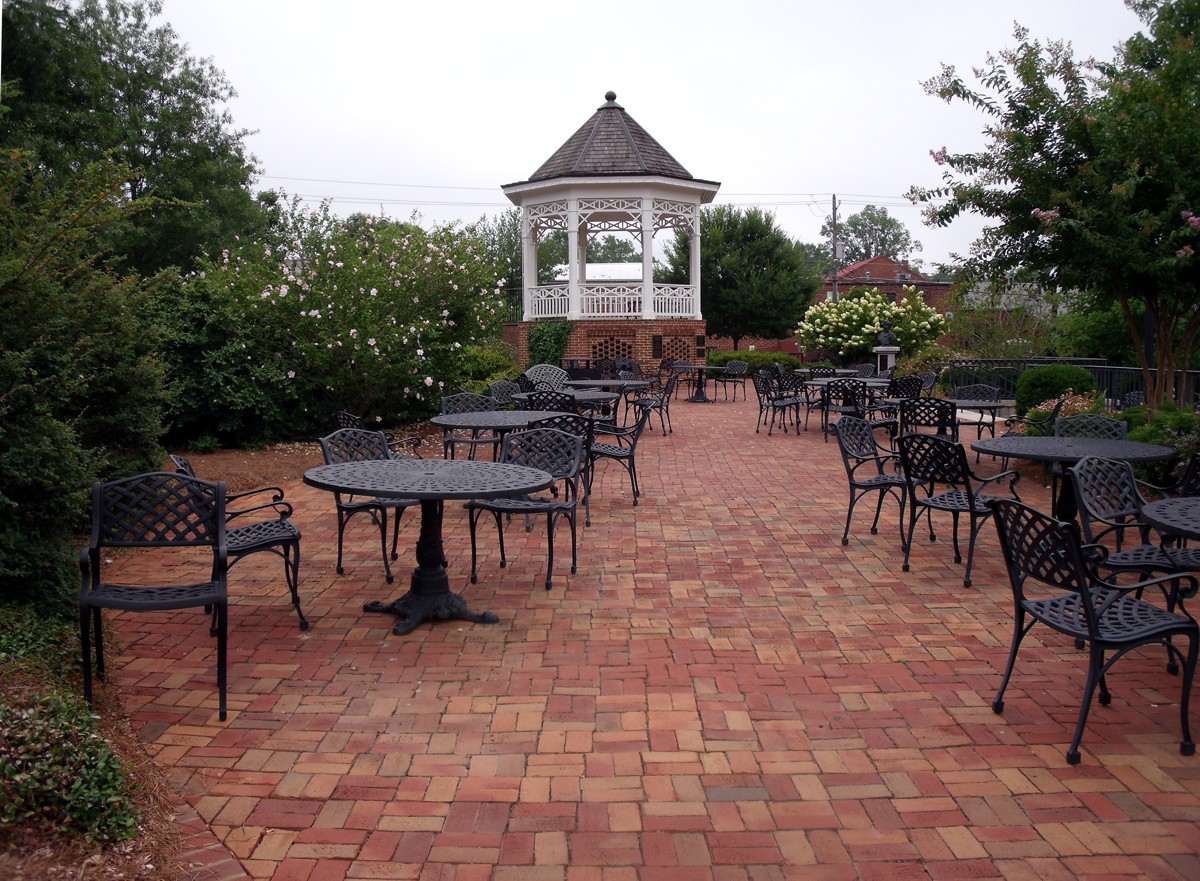 This view of the fountain is looking East across the park.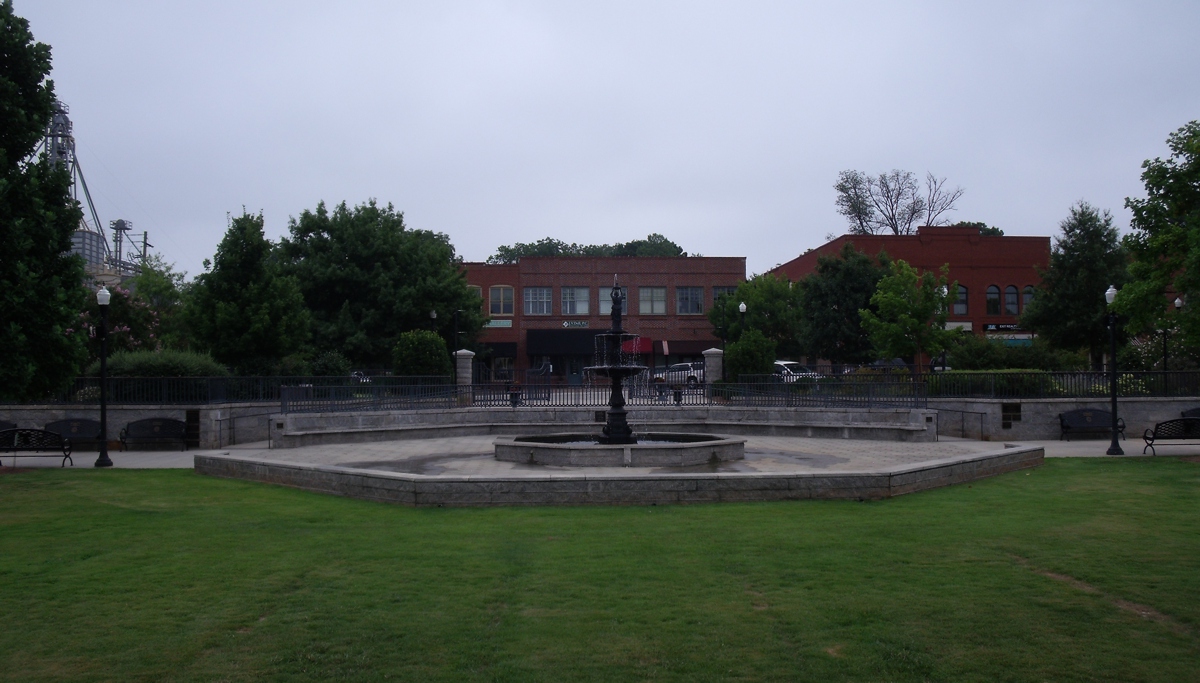 Linda took this photo of me standing in front of the main entrance to the park. The edge of the fountain is visible at the right side of this photo.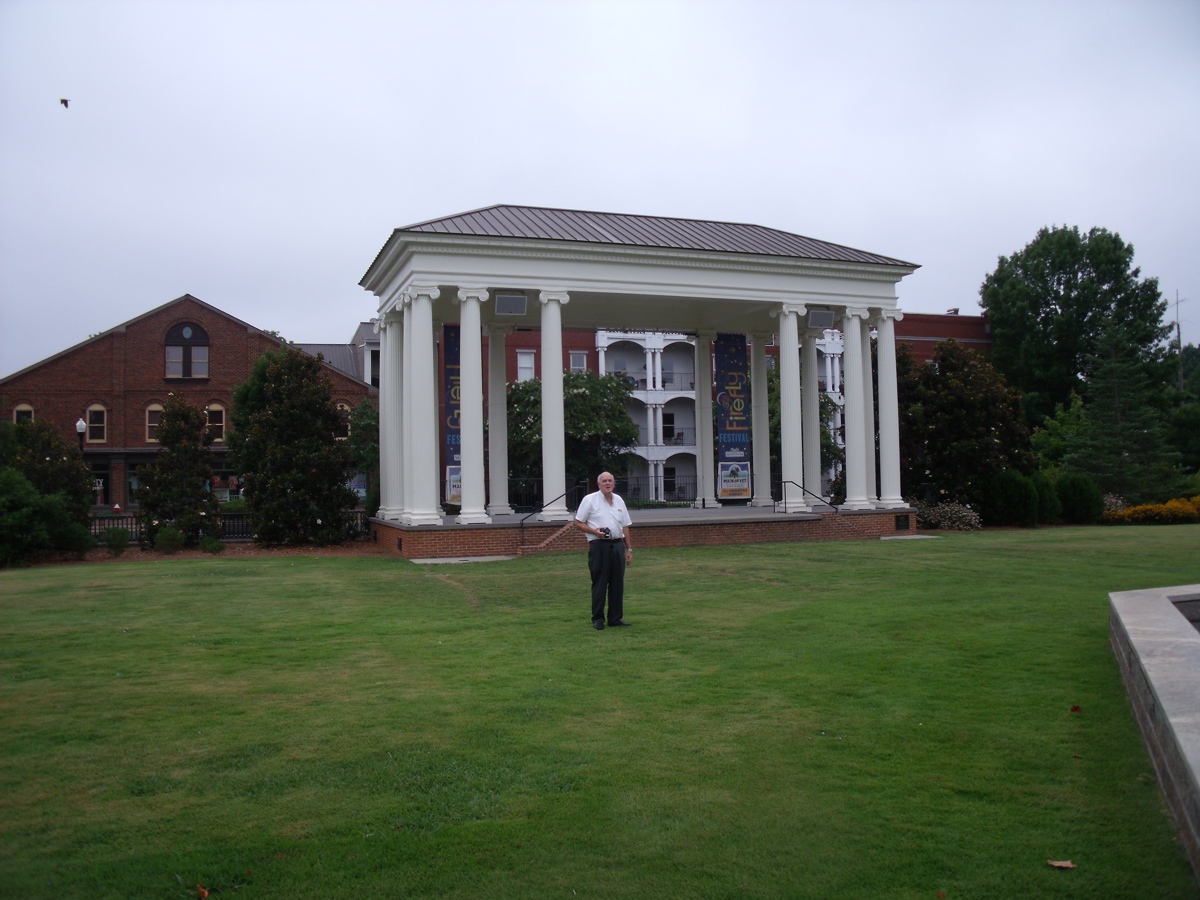 And of course, I took this first vacation photo of Linda here in the park.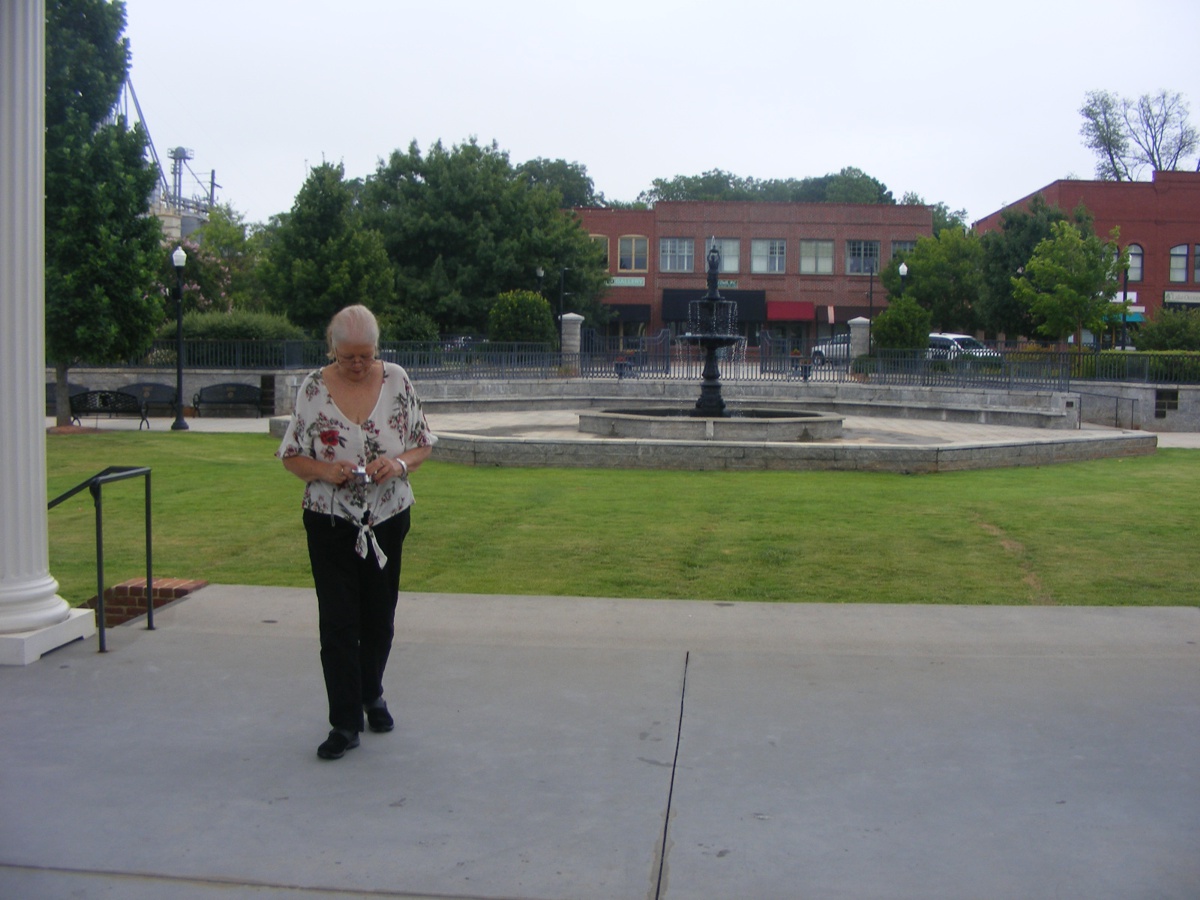 Her next photo was the statue at the center of the fountain.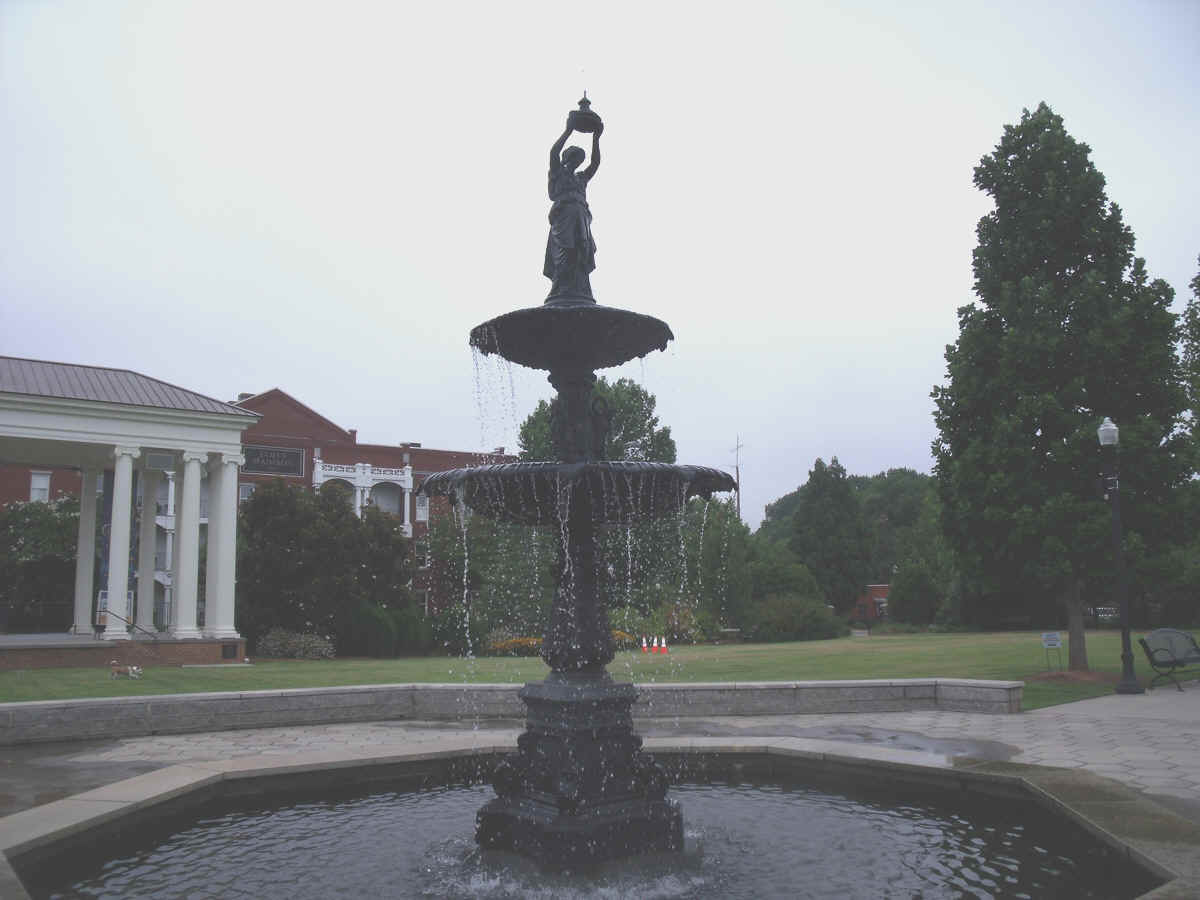 This bust of President James Madison is also in the park. The city was named after him. An inscription on plaque proclaims him as the Father of the Constitution as he was indeed one of the founding fathers of the United States of America.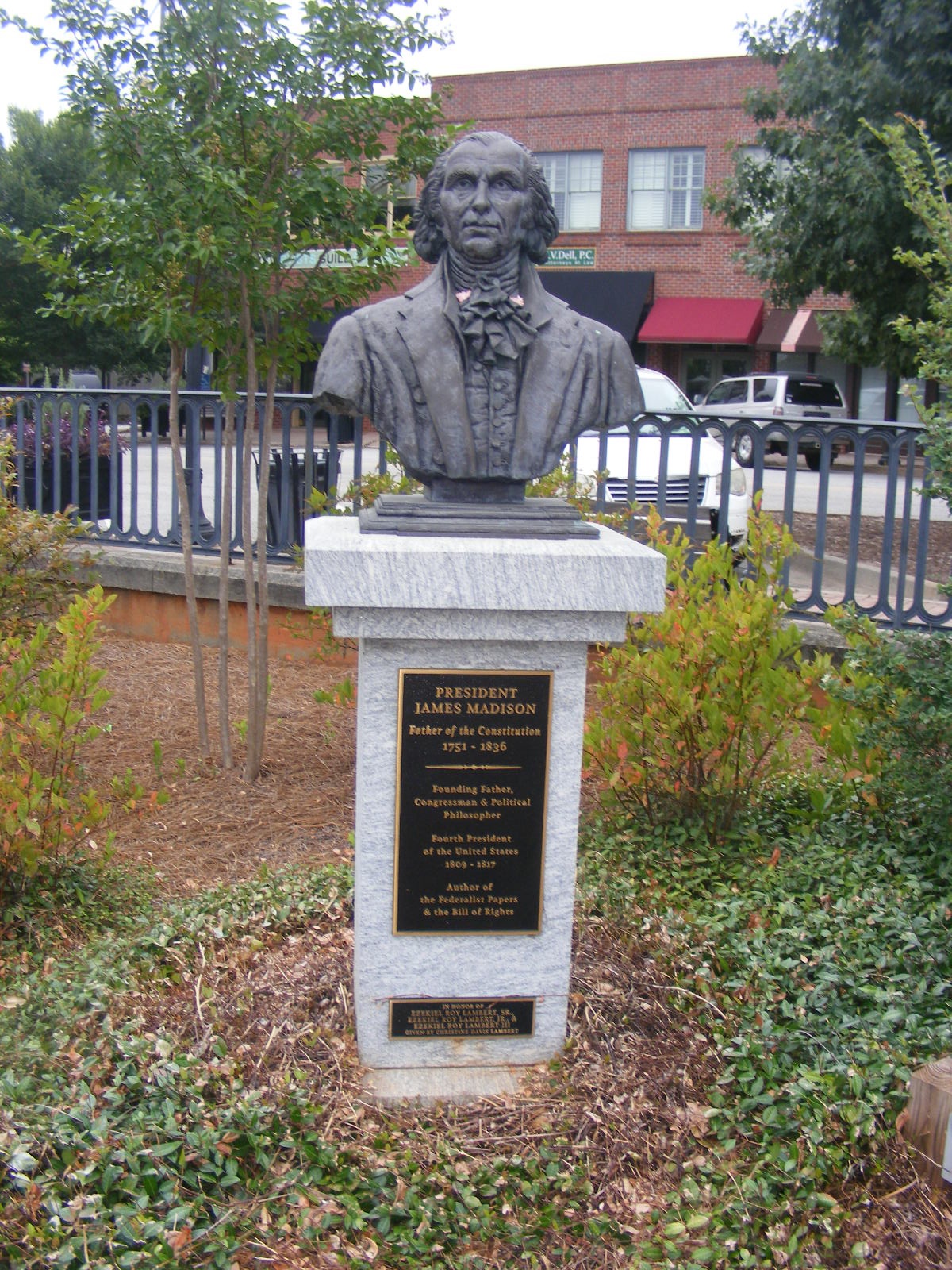 This plush hotel across the street from the park was built with a facade to match older buildings in Madison. This hotel was built in 2007 and has all the modern conveniences. Red brick buildings are common in north Georgia due to an abundance of red clay soil in the region.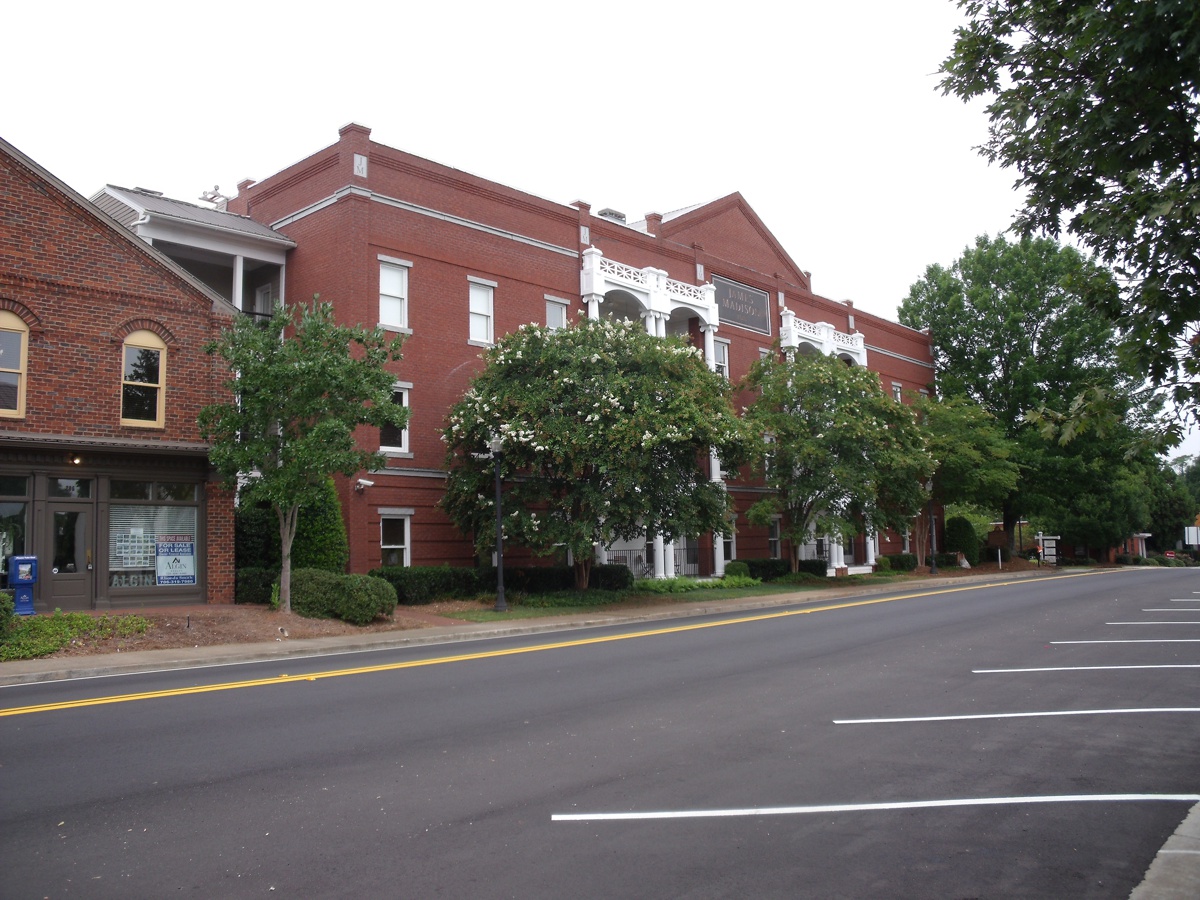 I took this photo of the hotel from the other side of the park.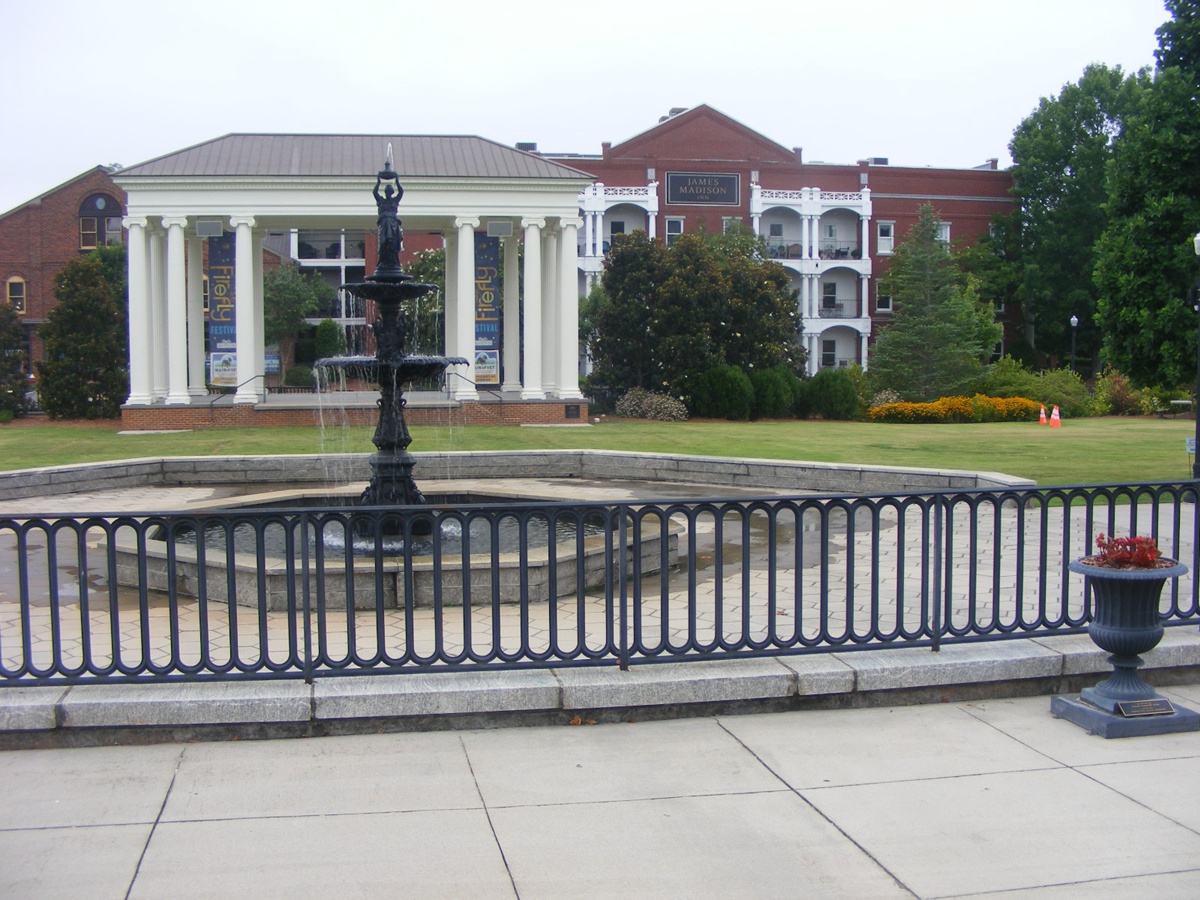 These metal swings at the south side of the park pay homage to the wooden swings common on the front porch of older homes.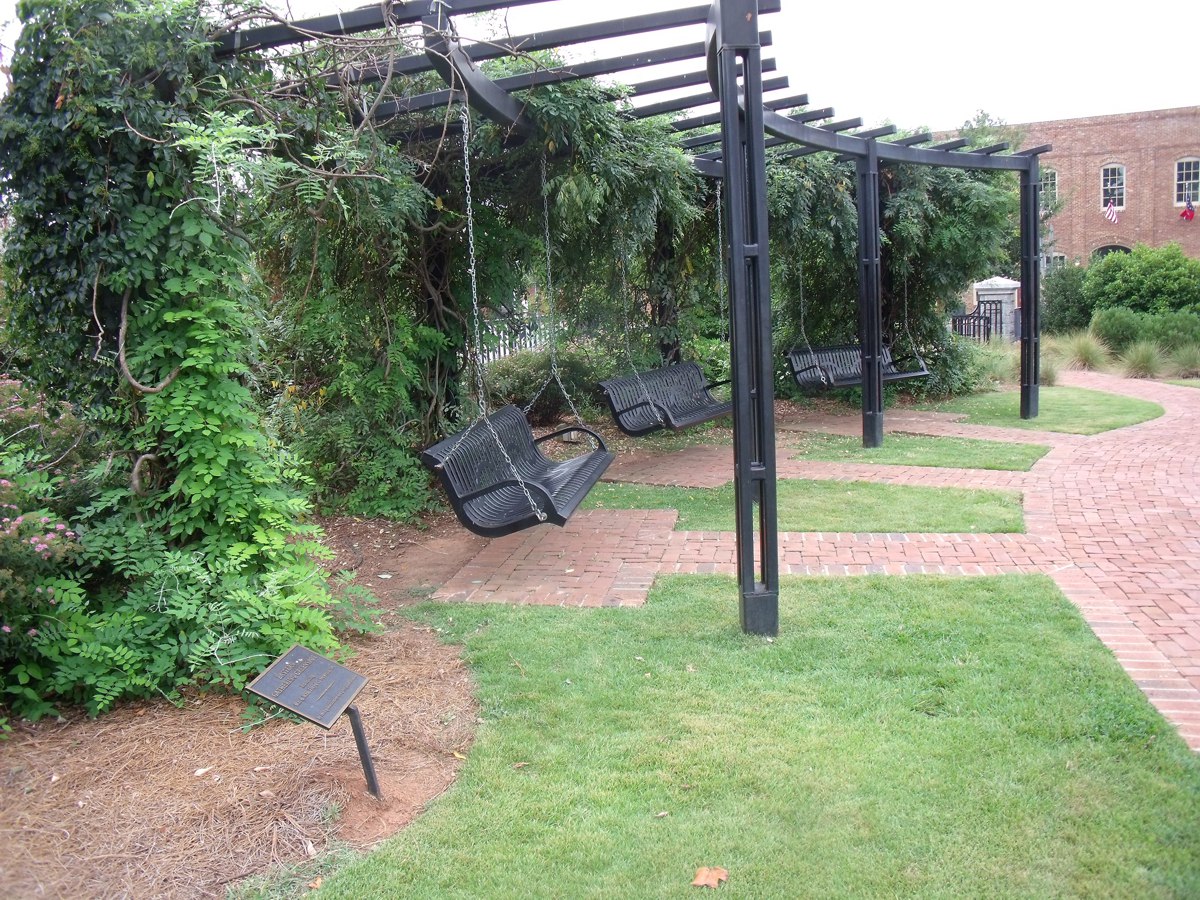 And of course, there is some modern art in the park over by the main entrance across from the hotel. Pardon me, I have shown a different modern art.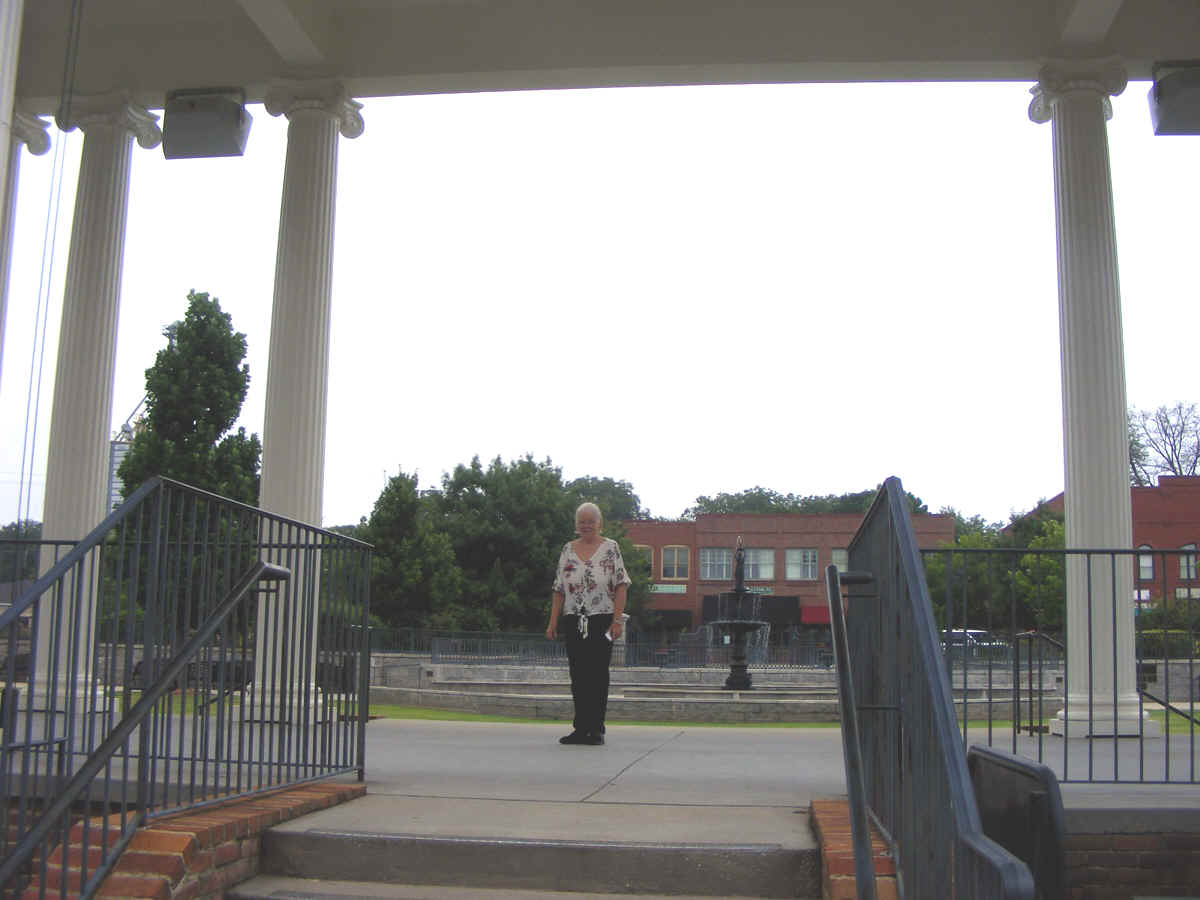 Here is the image of the modern art that is really in the park. That building in the background is at the south of the modern hotel. This old building dates from the early 1900's and has been refurbished inside. It is called "Merchant's Hall" and is available for all kinds of events. Follow that web link for more information.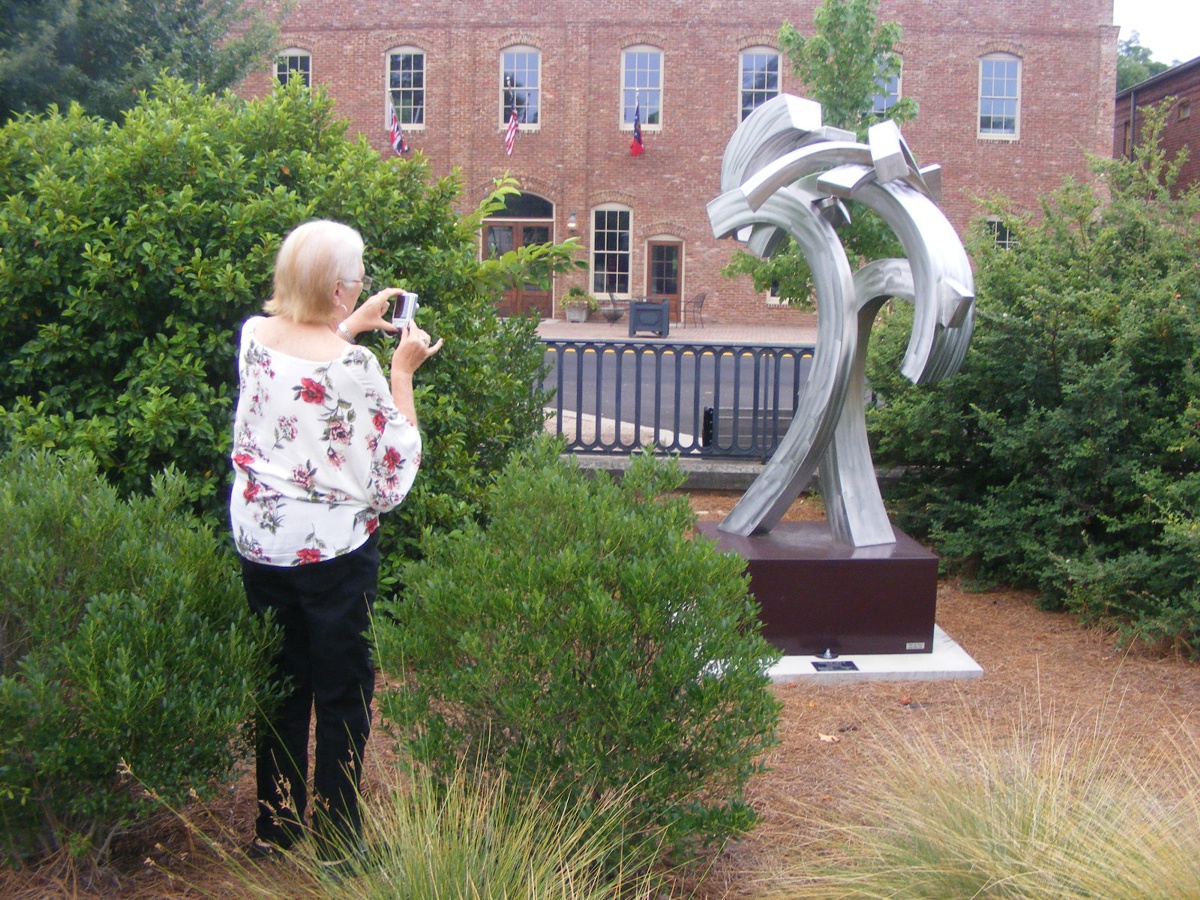 This work of modern art is "The Tree of Life II" as seen in this image of the plaque at the base of the statue.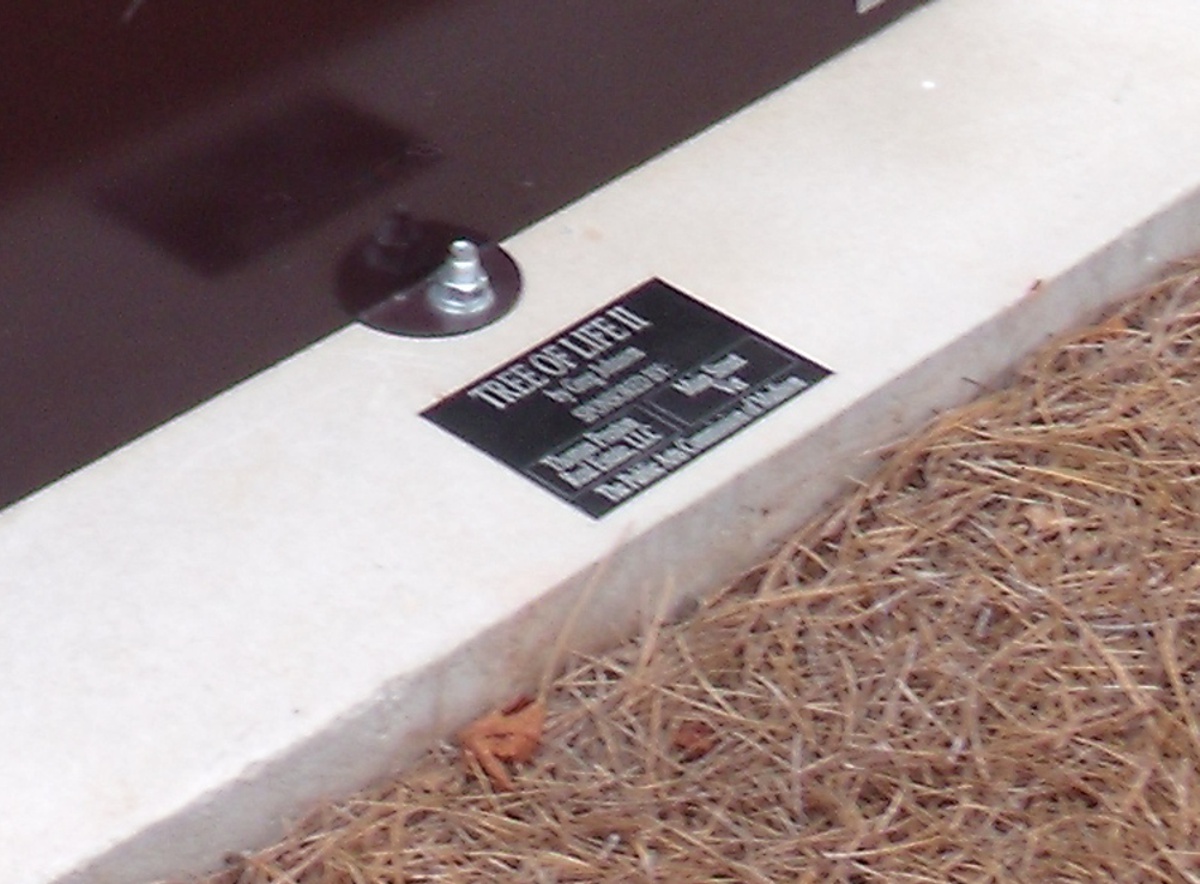 I did not take all the photos I should have when we were in Madison, Georgia on July 20, 2019. Thanks to the magic of Google Earth, this image shows one block of West Madison Street with the hotel at the far end of the block on the left, Merchant's Hall at this end of the street, and the main entrance to the park on the right side of the street. The old building between the hotel and Merchant's hall contains several stores.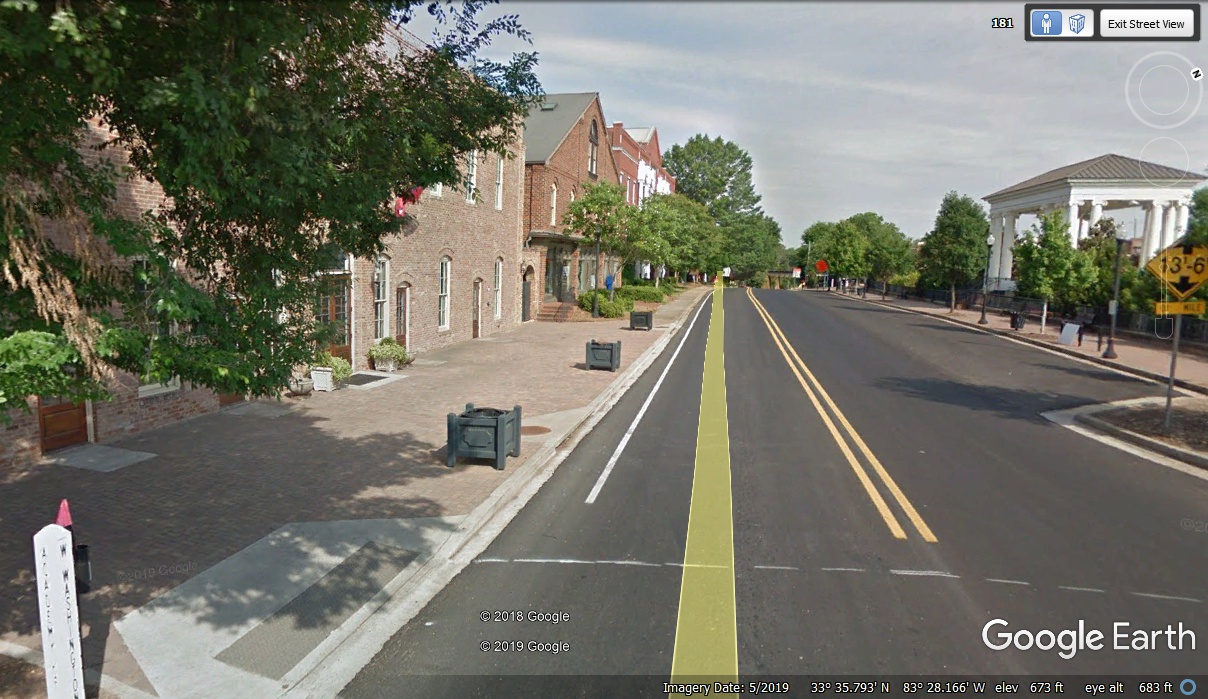 Here is the Google Earth view of those stores between the James Madison Hotel and Merchant's Hall.