Flying After Thanksgiving Holiday · · PAGE 447.
November 25, 2018: The Thanksgiving holiday weekend has a local flight to take some aerial photos. This morning began with dense FOG here in Palm Bay that started clearing around 11 AM Eastern Time. The afternoon flight had excellent visibility for taking aerial photos. This image taken at about 2,500 feet MSL is looking toward the southeast across Interstate 95 passing the Melbourne / West Melbourne area. The curved arrow is pointing south. US 192 is lined up with true EAST and WEST at this location. This new exit will connect to a major secondary road that leads to the Melbourne International Airport, not seen in this photo.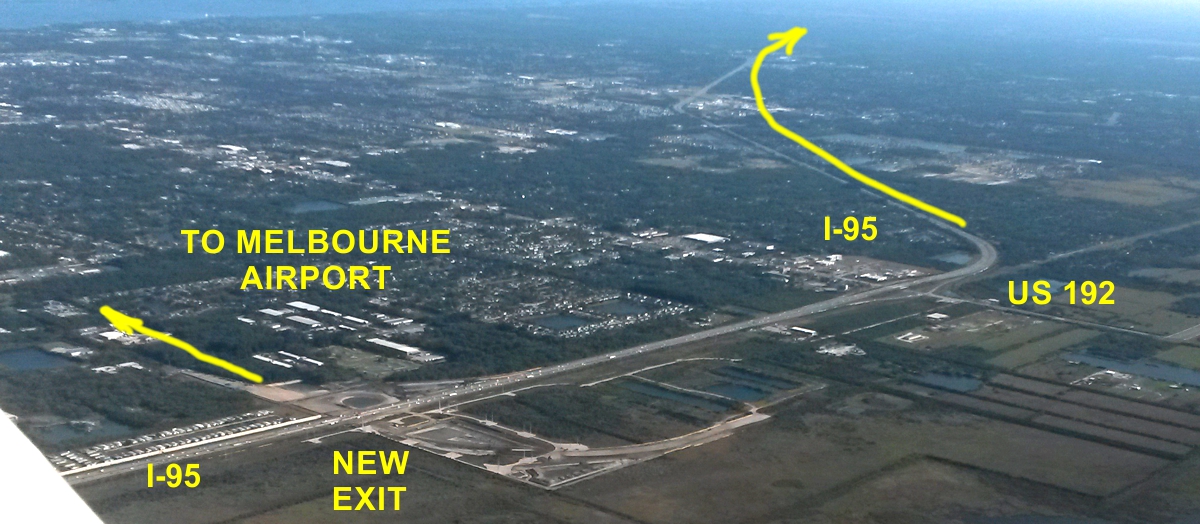 This is a closer view from the photo above showing more details of the area with ramps to get on an off the interstate. A large crane is there that will be used to drive pilings for a bridge to cross to this side of the freeway.


I flew past my home to see the area of the old golf course that is now ready to build home sites in phase 1 of the project. All the underground utilities are installed in phase 1 with the curbs and pavement in place. Fifty home sites are in the phase 1 area.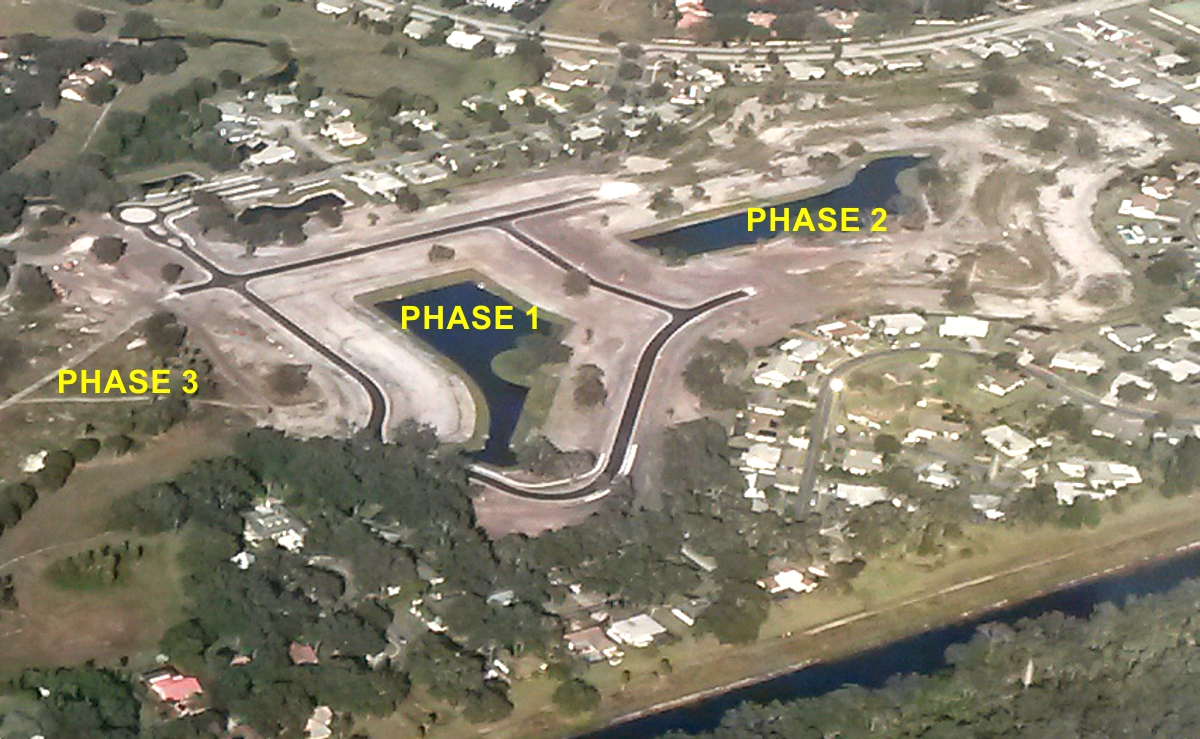 The Hobbs meter added 0.8 hours today for a total time of 428.7 hours.