Pennsylvania Visit - February 2012.
February 5, 2012: (Sunday) The girls had to show me their pose each one used at the end of their gymnastic floor exercise. Megan mugs for my photo, while Katie becomes "The Statue".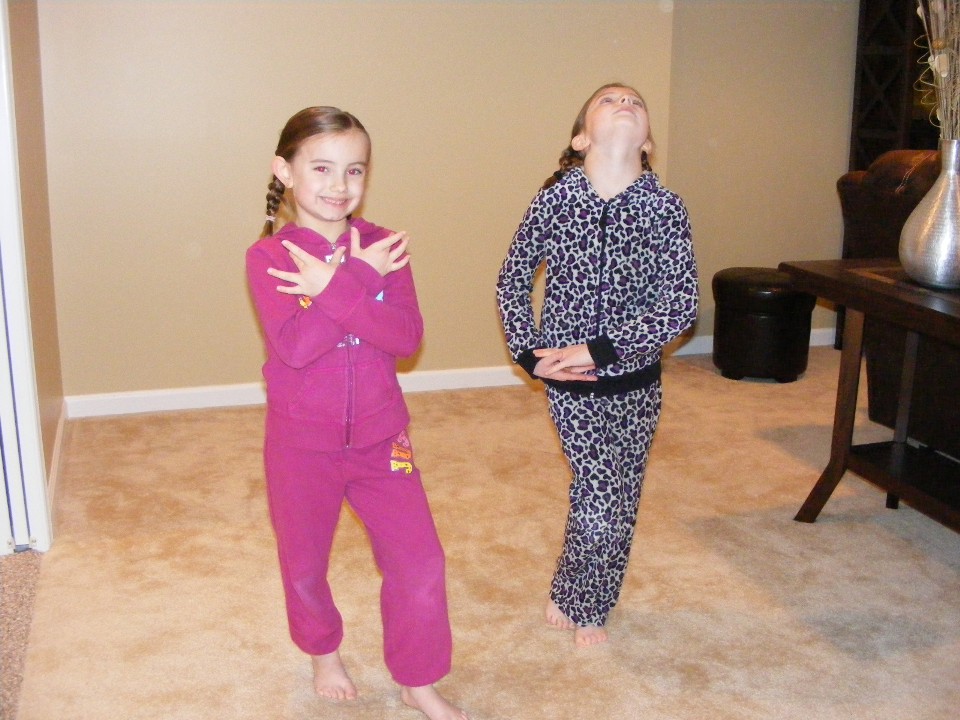 Katie demonstrates a hand stand. She can stay in that position longer than I thought she could. They are in top physical condition.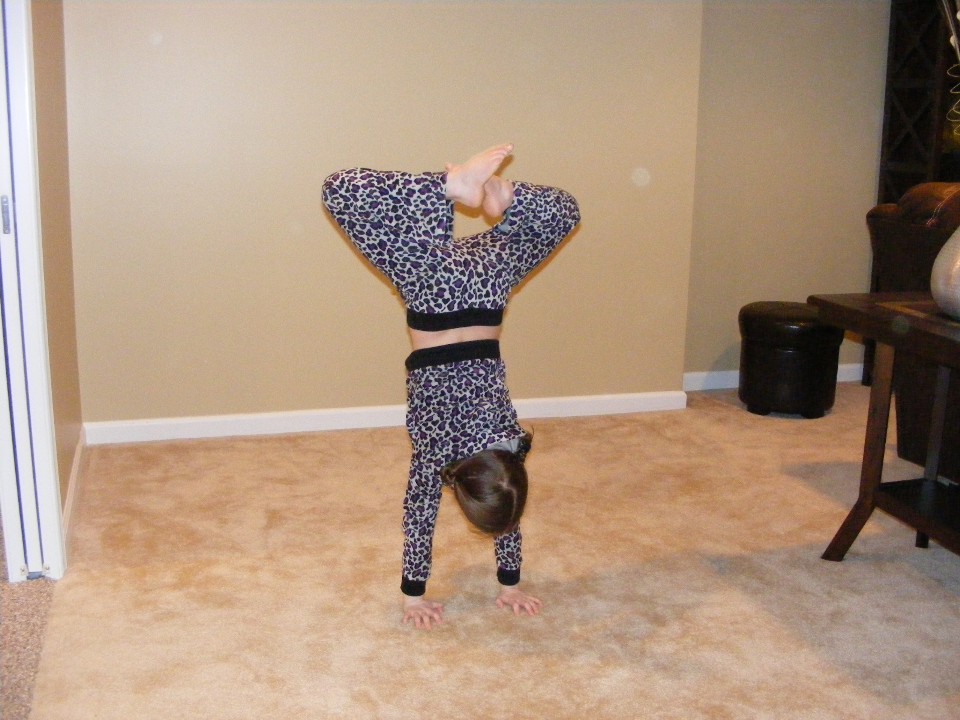 Megan does her hand stand with legs straight up!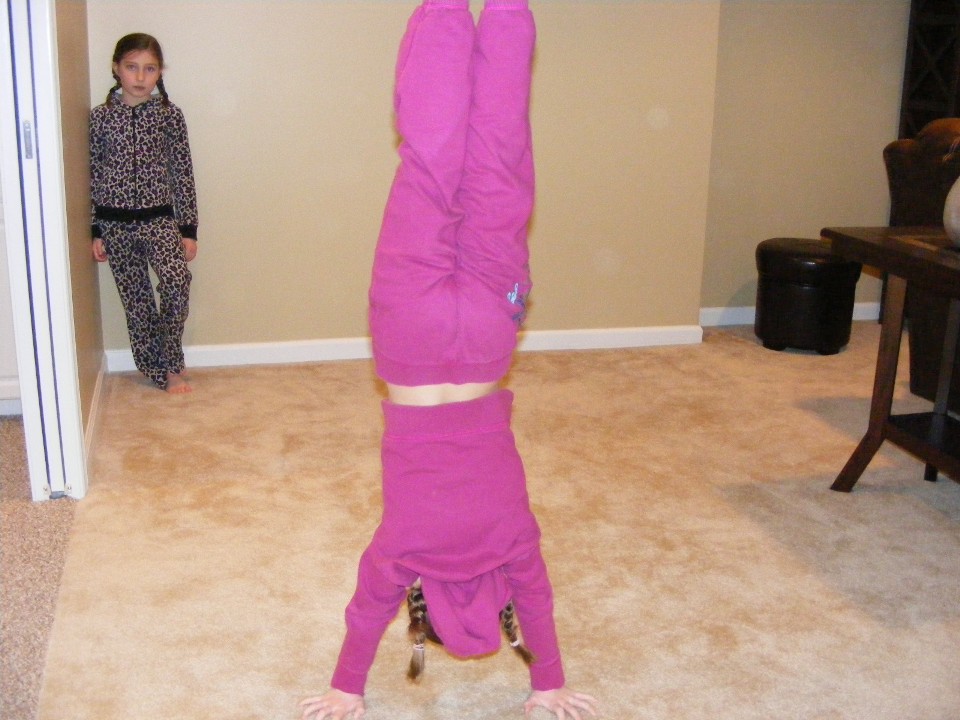 Katie demonstrates her skills on the bar while I try to get my photos to snap at the correct time in her moves.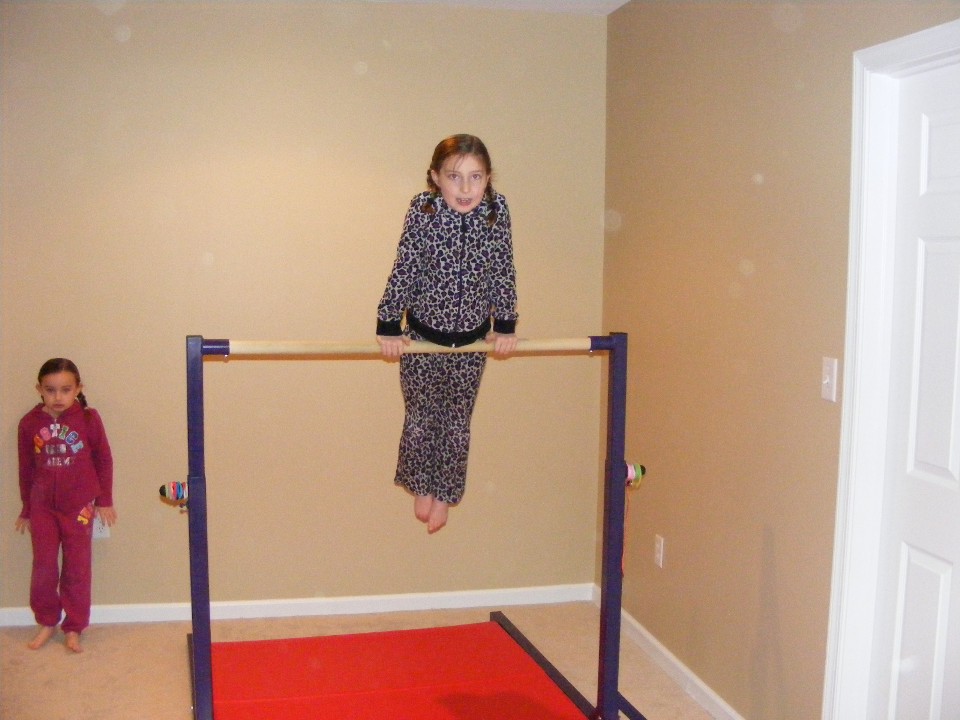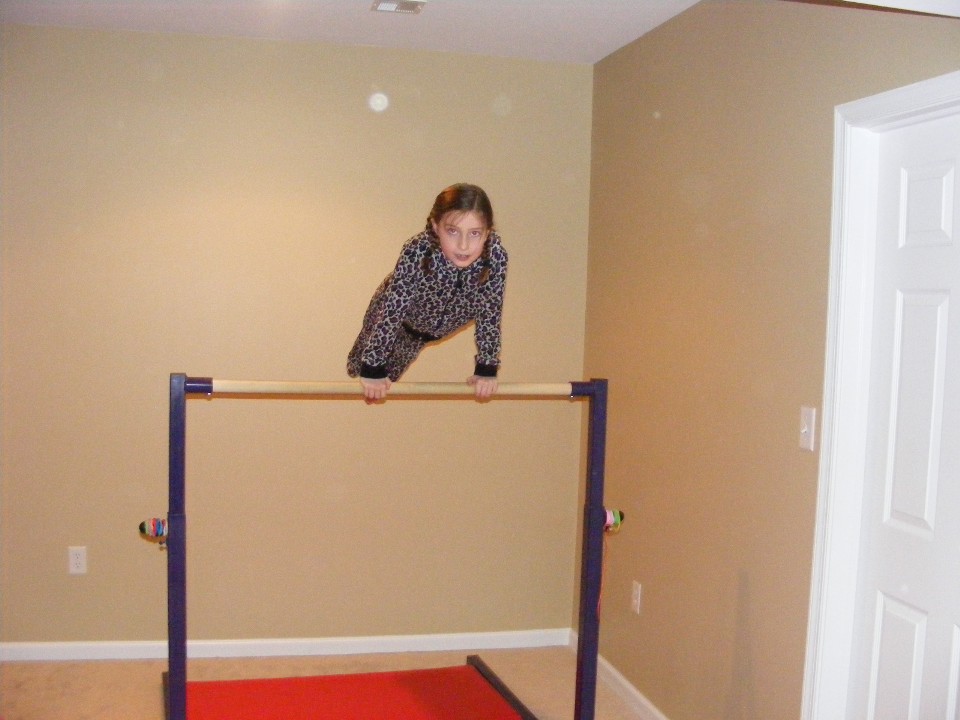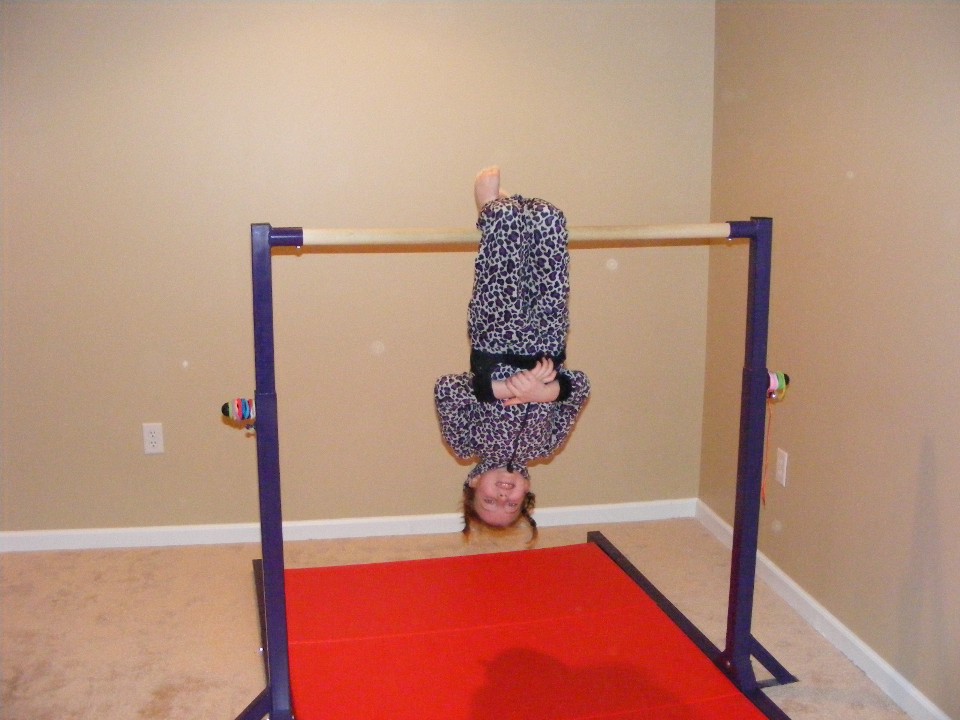 Megan does a couple of flips for me while I struggle with the photo timing again.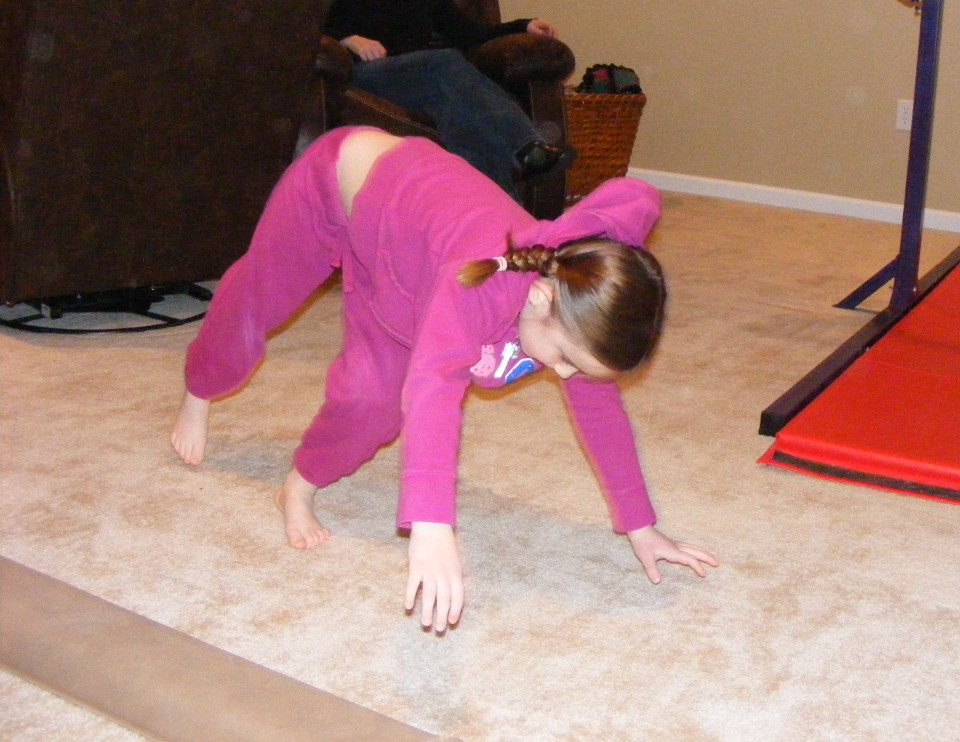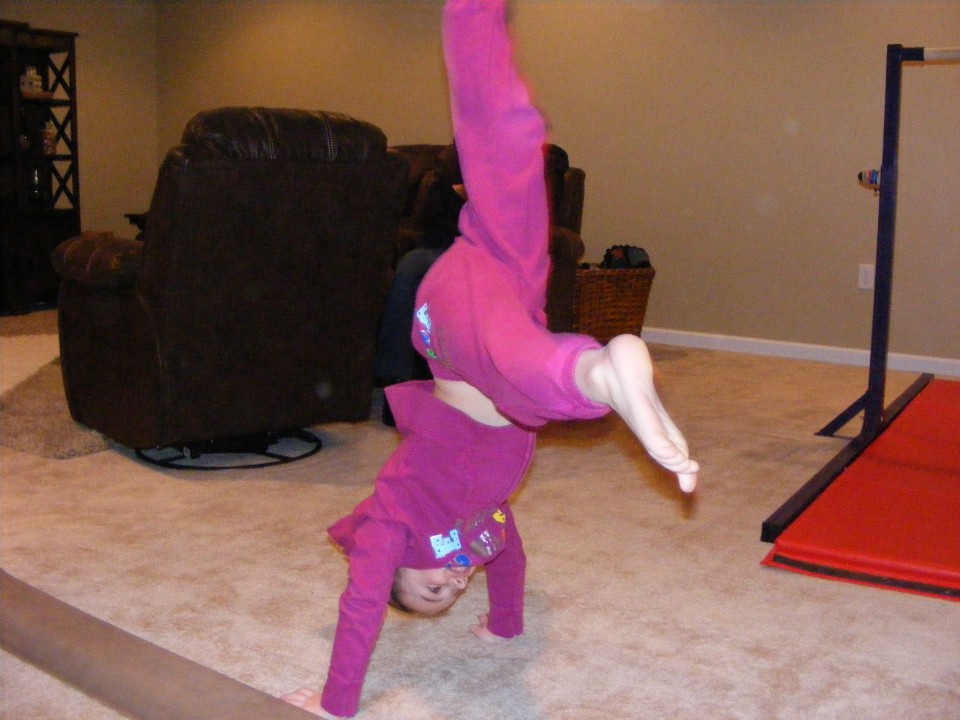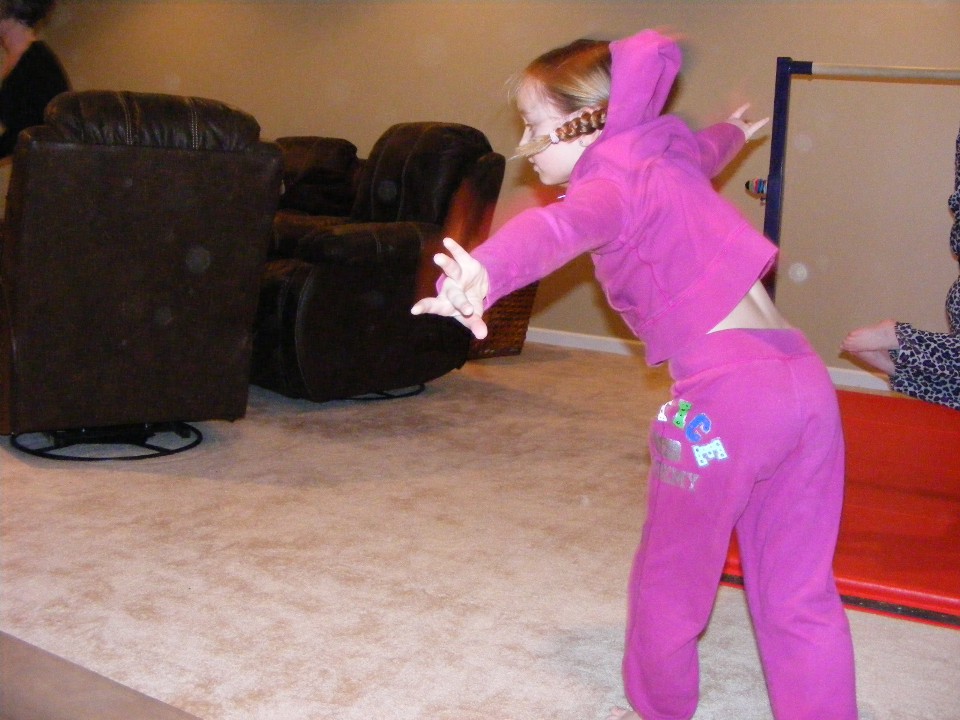 That face shows the concentration she has during the movement.