Pennsylvania Visit - February 2012.
February 5, 2012: (Super Bowl Sunday) The love a mother has for her child is always there, even if the child belongs to her sister. Aunt Christine is no exception to that rule of motherhood in the family.

He is sound asleep and so peaceful.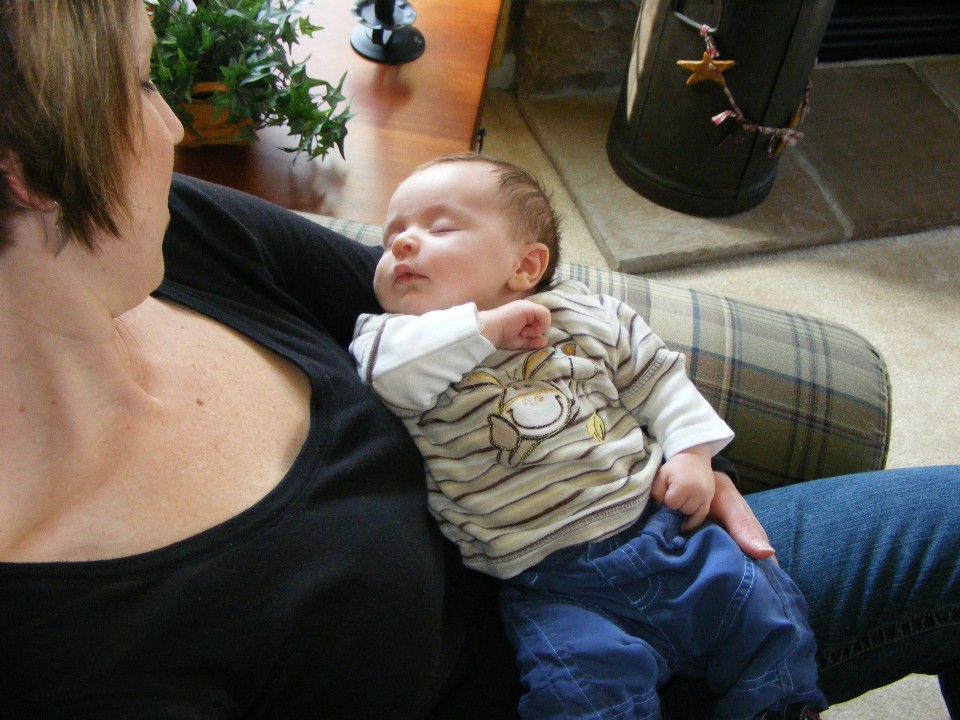 His older sister is responding to Megan who is out of the photo on the left side. I think you can see I am sitting next to my son Jason.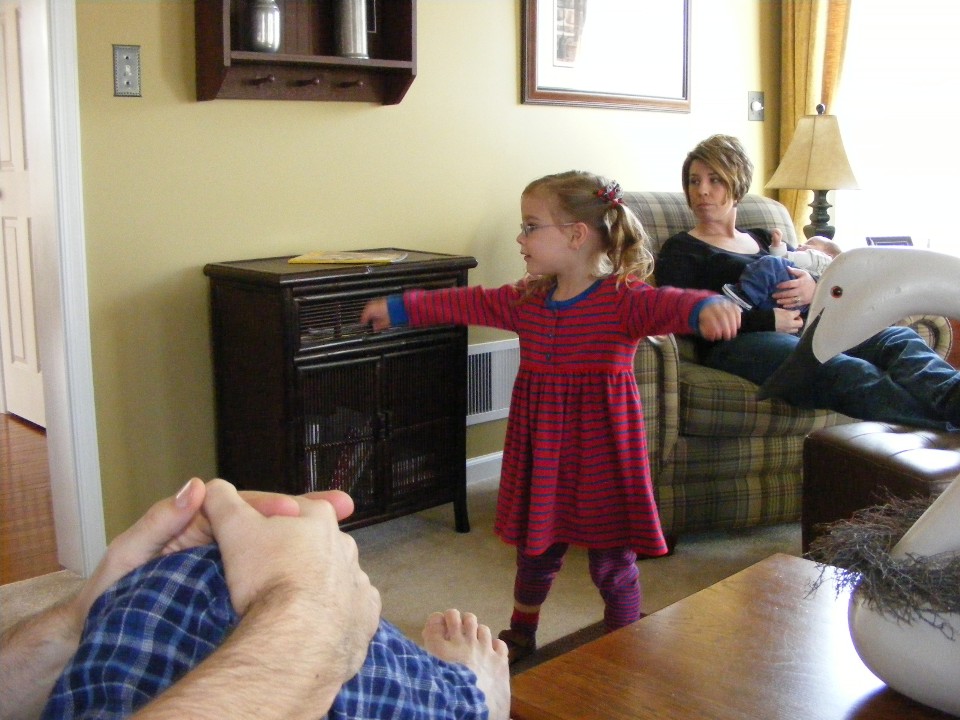 Christine's sister gets a break from being "mom" and enjoys the grown-up conversation during nap time.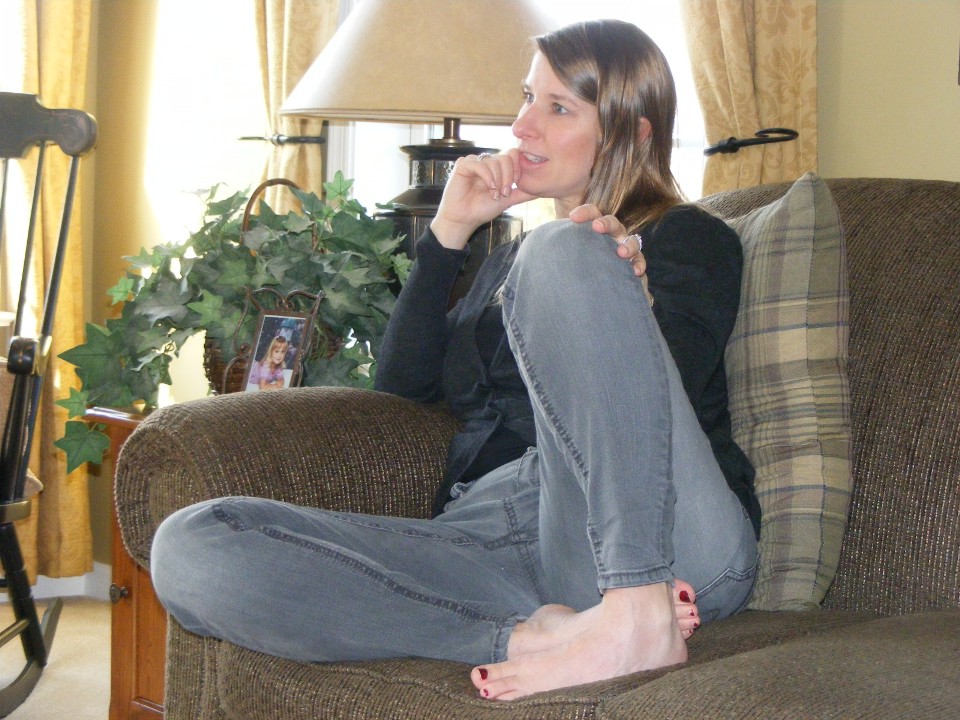 Jason is patiently observing the activities while awaiting the start of the Super Bowl football game later today.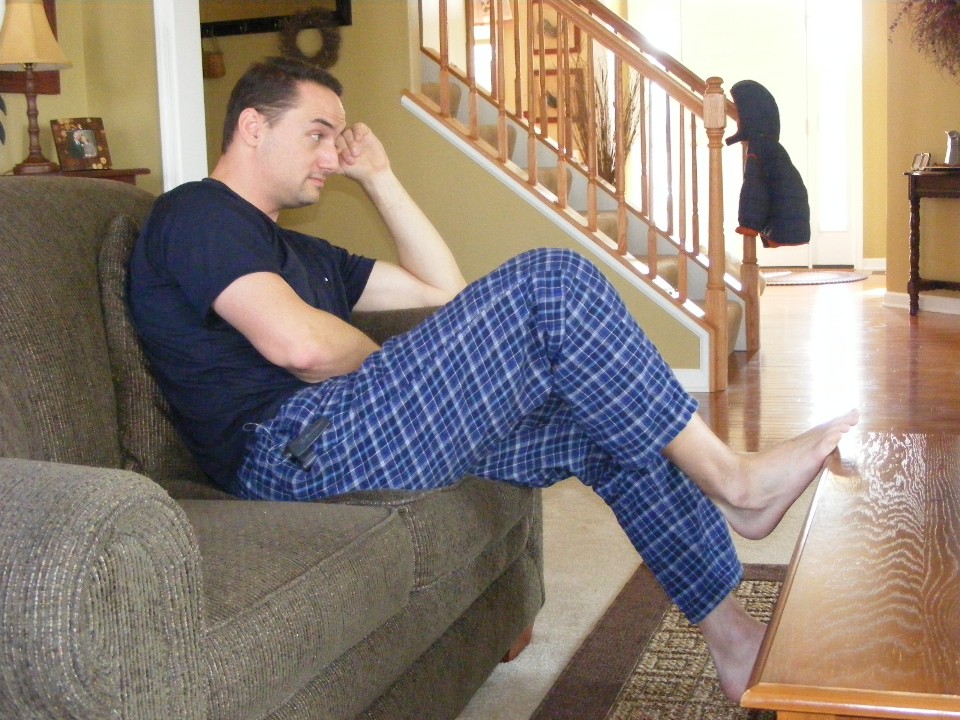 I could not wait around to see the football game since the purpose of my trip is to do a fiber optic installation beginning in Secaucus, New Jersey tomorrow morning and ends in mid-town New York City.