Pennsylvania Visit - February 2012.
February 4, 2012: (Saturday) I arrived at my son's home a few minutes after they made it home from a gymnastics competition for the girls. Christine is holding her sister's baby boy while their mom speaks with her. Jason brought home pizzas for a no hassle meal.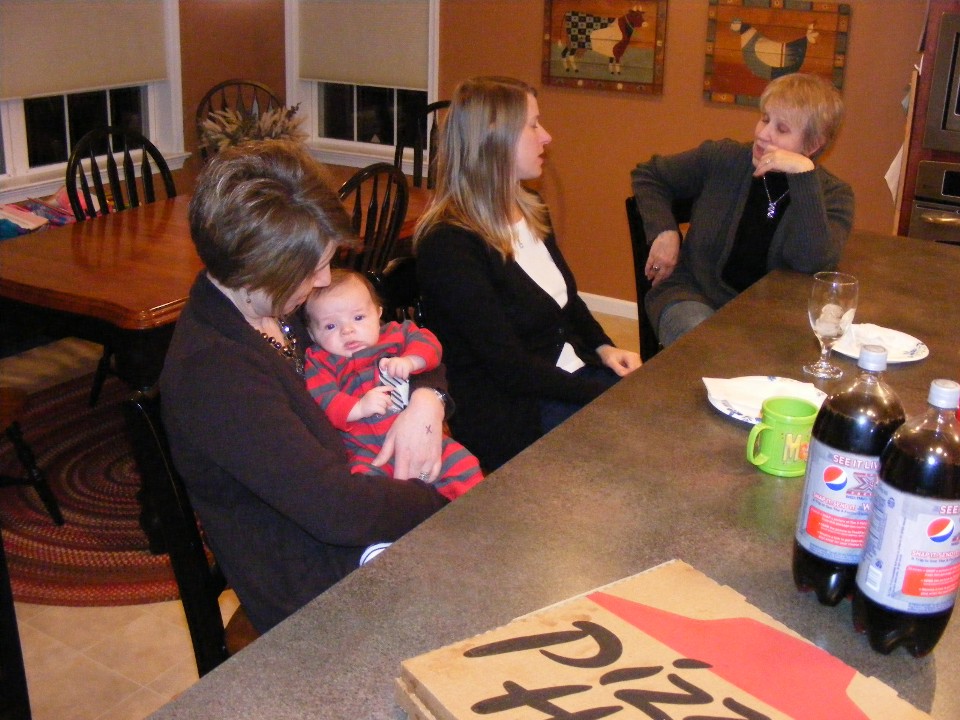 I managed to get Megan NOT to pose for me. I asked her to look at her dad. She still has glitter in her hair from today' gymnastic competition. Now there is a profile that would make any grandparent proud indeed! Katie has turned away from me being camera shy. They got up early today and it is getting late. Mom Christine took them up for baths to get ready for bed not long after I took this photo.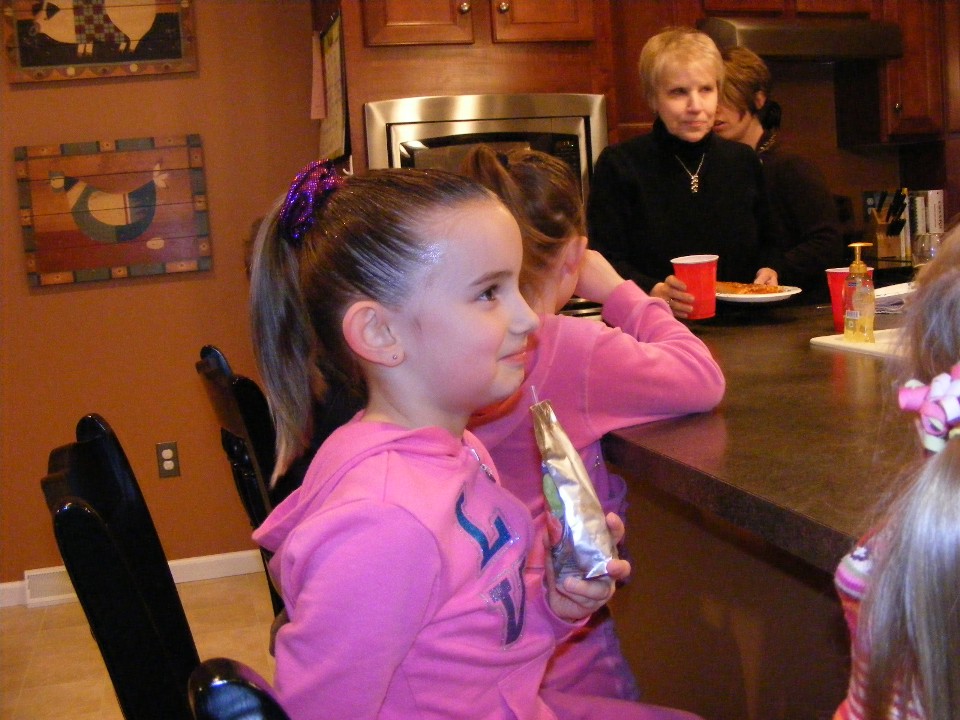 February 5, 2012: (Sunday) The play room downstairs is more equipped since the last time I was here. Christmas must have been a doozy!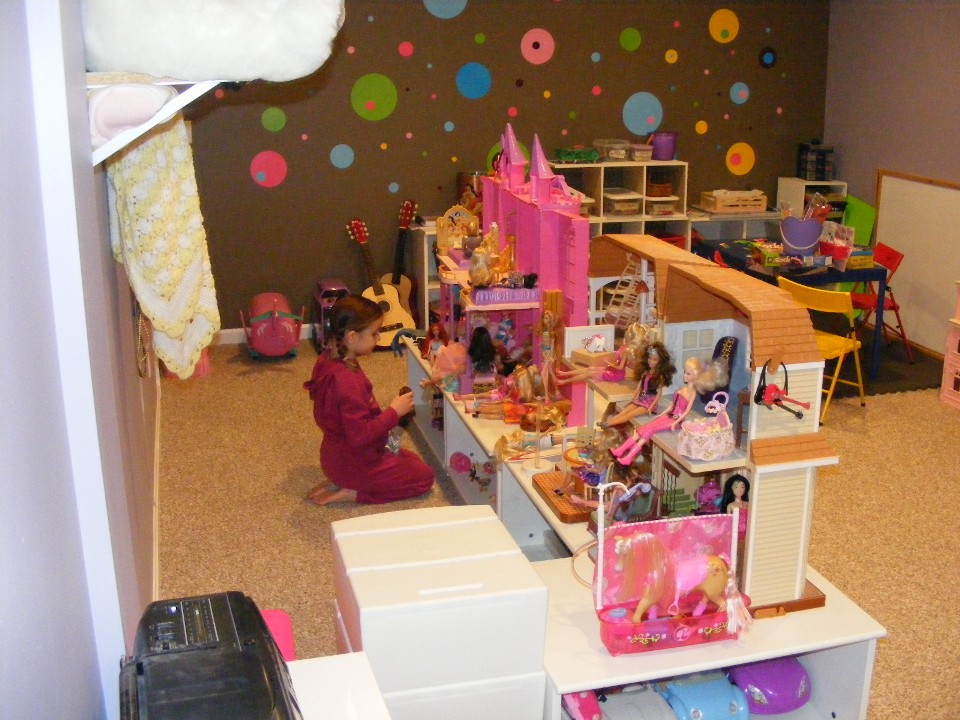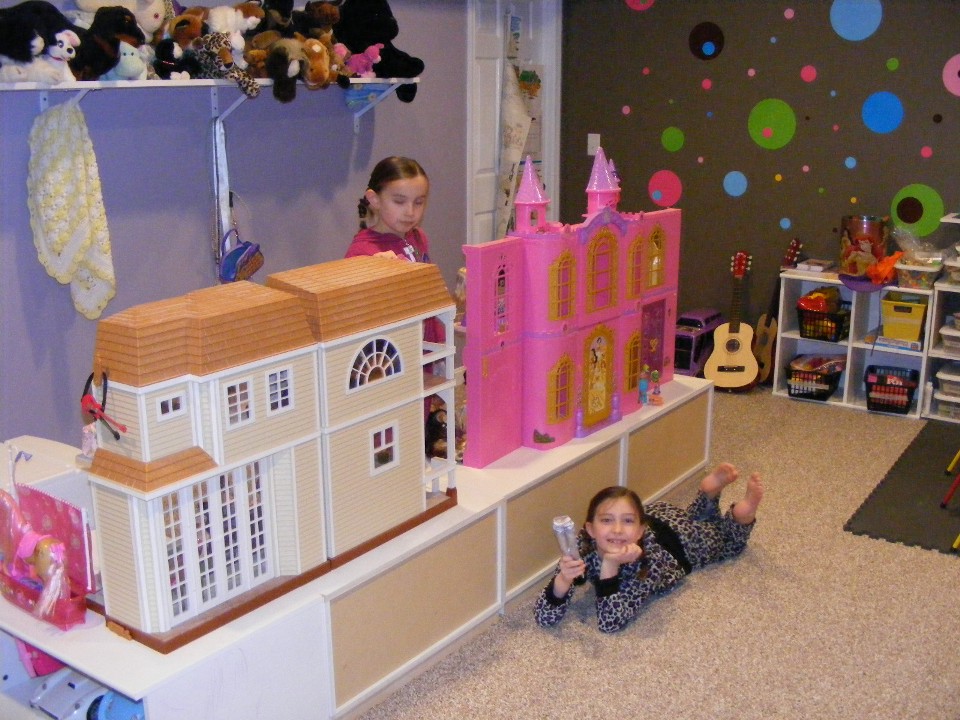 Katie seems to be in a better mood as she poses for the camera.
There is plenty of storage in the play room for those smaller things to be put away when not being used.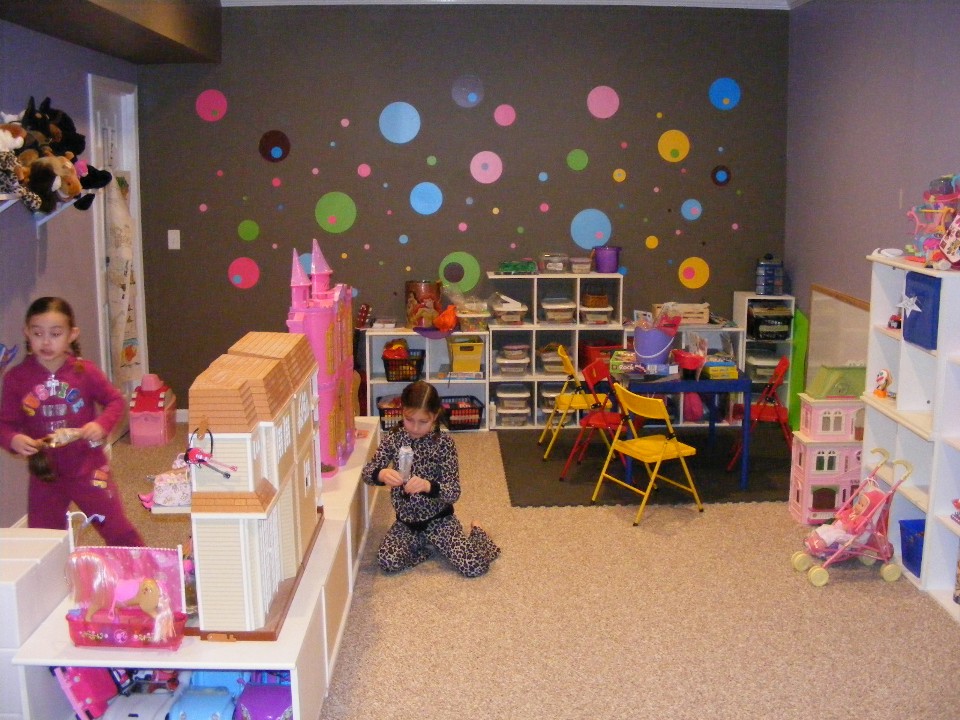 This time I could not sneak a photo of Megan.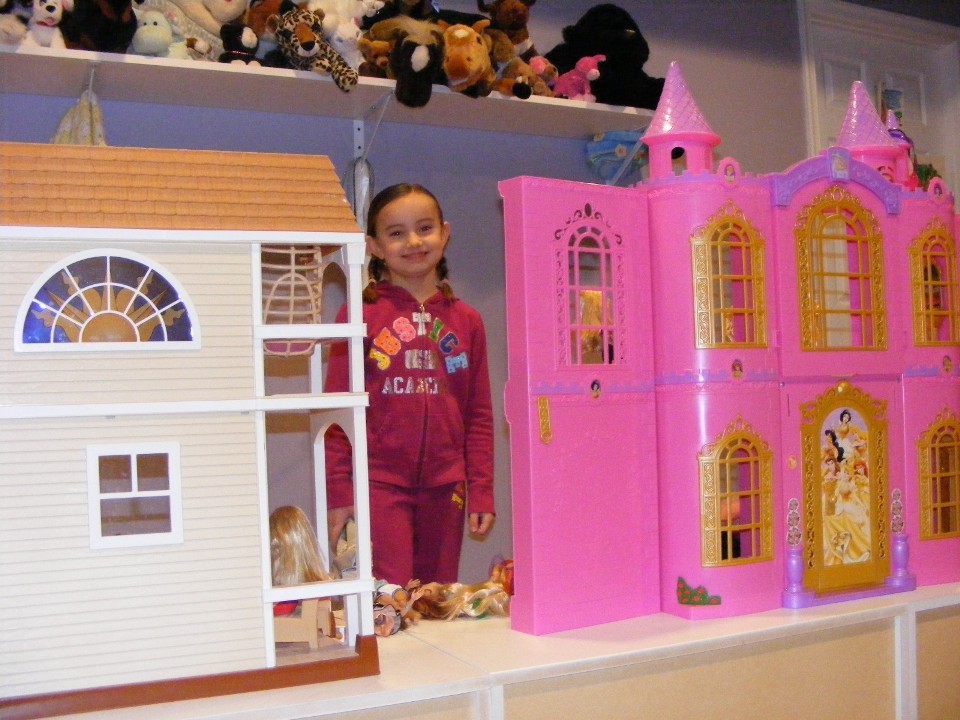 The other end of the play room has battery-powered roller coaster toys.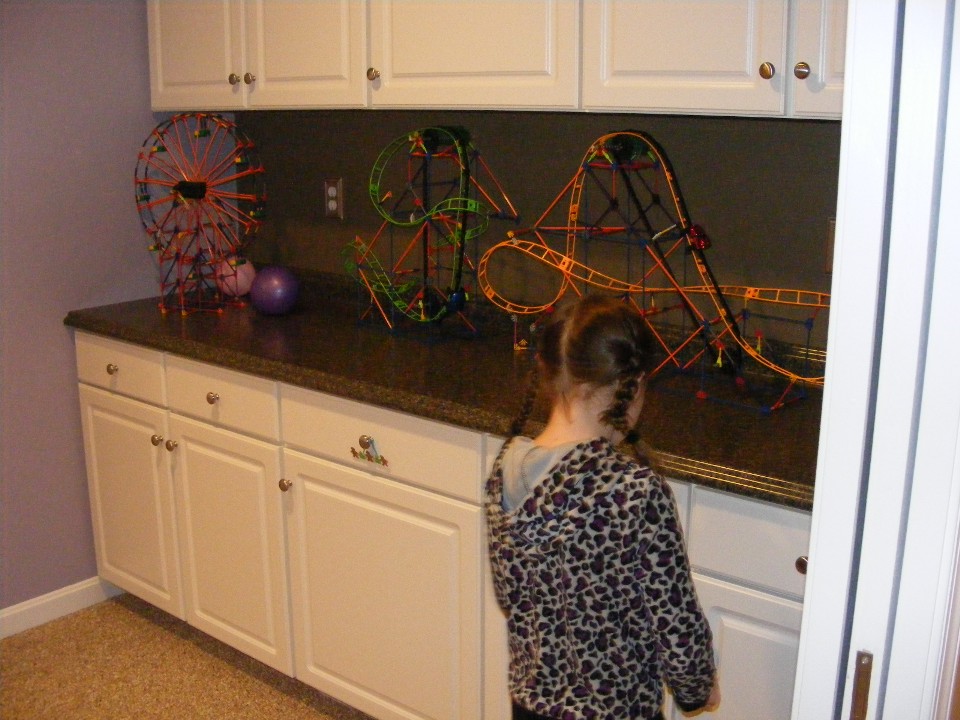 I had plenty of time to visit with the girls on Sunday as they showed me their gymnastic moves. That makes me sore just to look at Katie.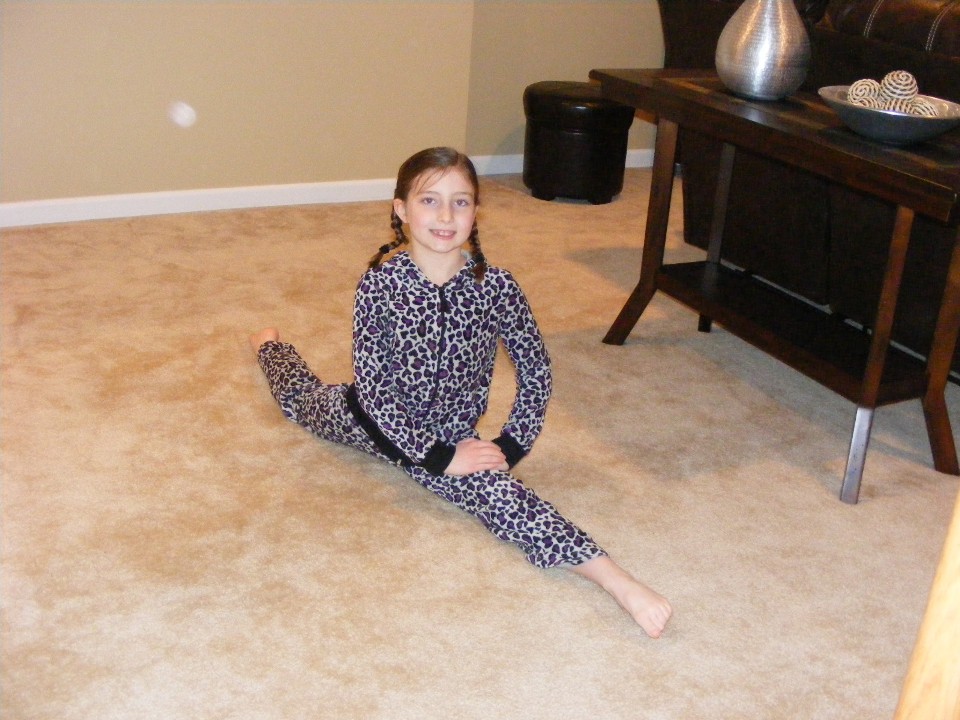 Megan shows her skills in the same posture.