Pennsylvania Visit - October 2007
October 28, 2007: Halloween is this coming week and I find myself on the road again with my day job. One nice part of that is the chance to visit my son and his family in Pennsylvania since I have some clients nearby. This is the first Halloween that the youngest girl will get to participate in since she is only two years old. Megan has started speaking in full sentences and is very curious about many things. This Sunday before Halloween was a day with changing temperatures. It was getting colder by the minute and the rest of this pumpkin carving would have to be moved indoors. But for now, watch what happens as the girls get involved.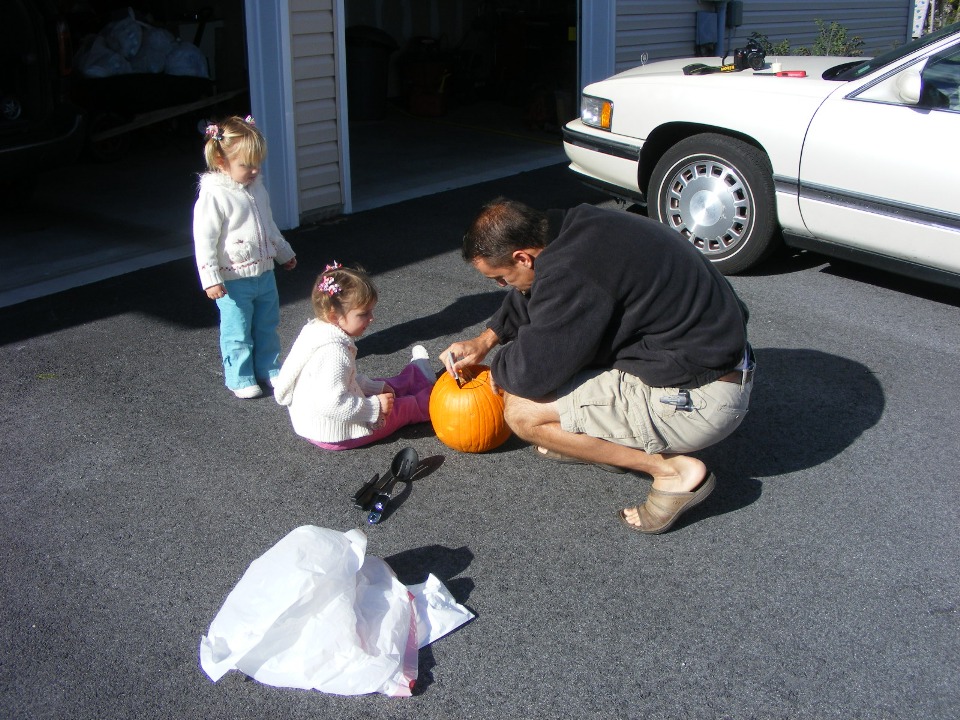 Dad Jason does the actual cutting of course.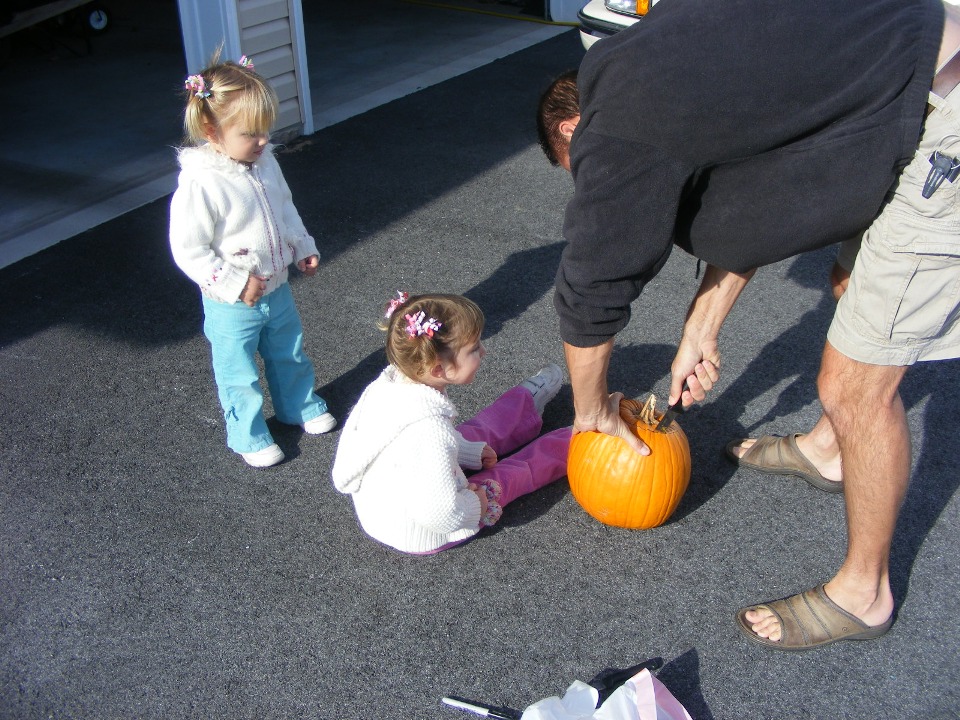 Katie gets to open the pumpkin for a first look inside.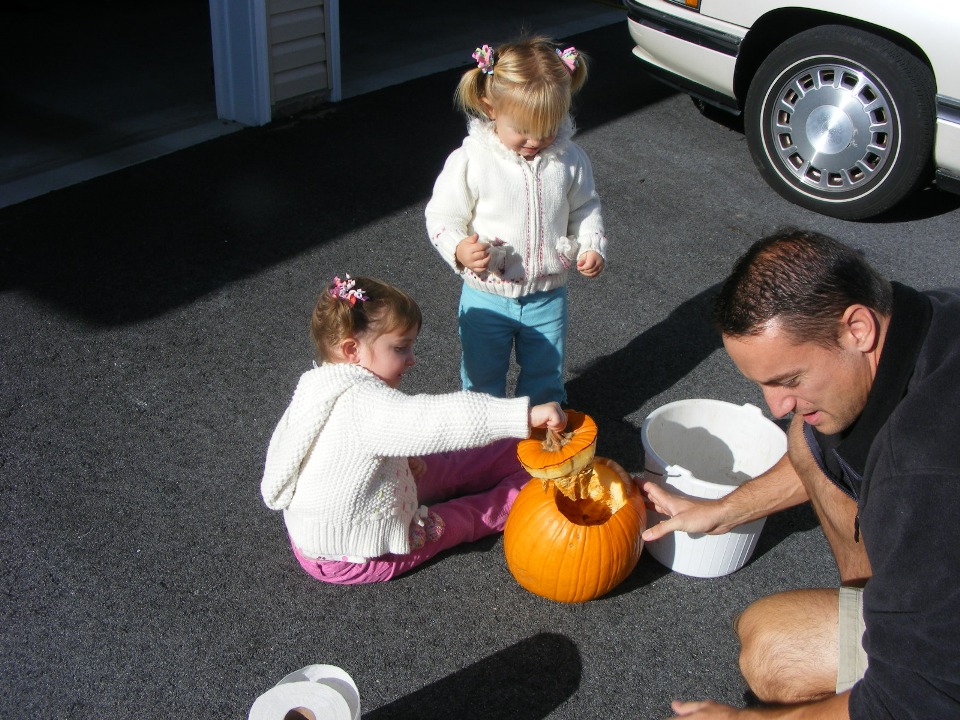 Megan is not shy about plunging her hand inside for a handful of that "stuff" in there.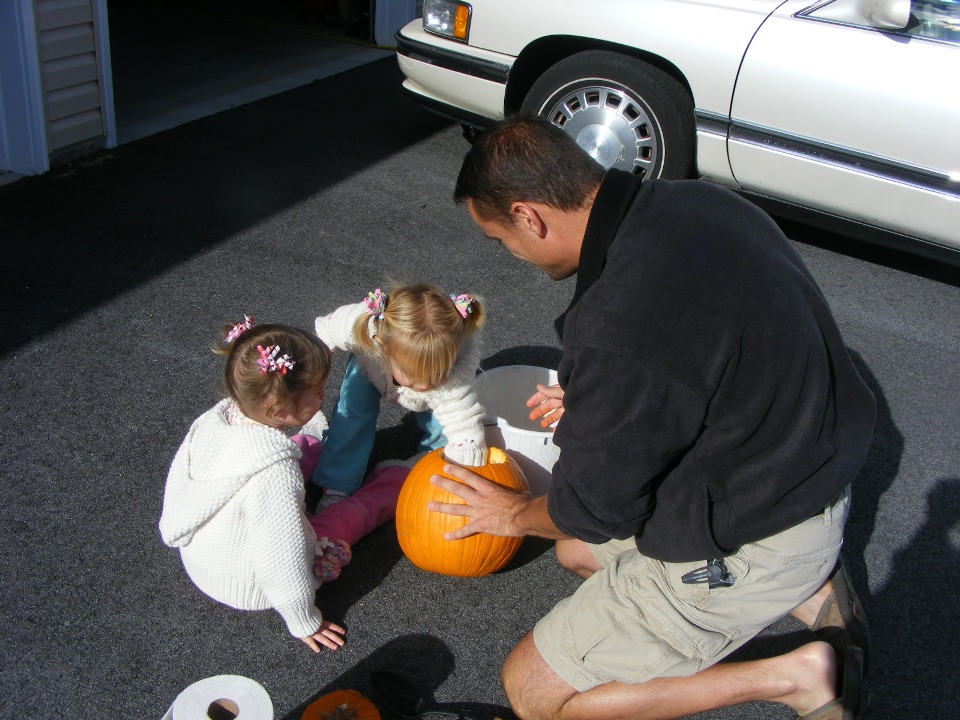 She uses both hands to be sure she can get to the seeds, etc.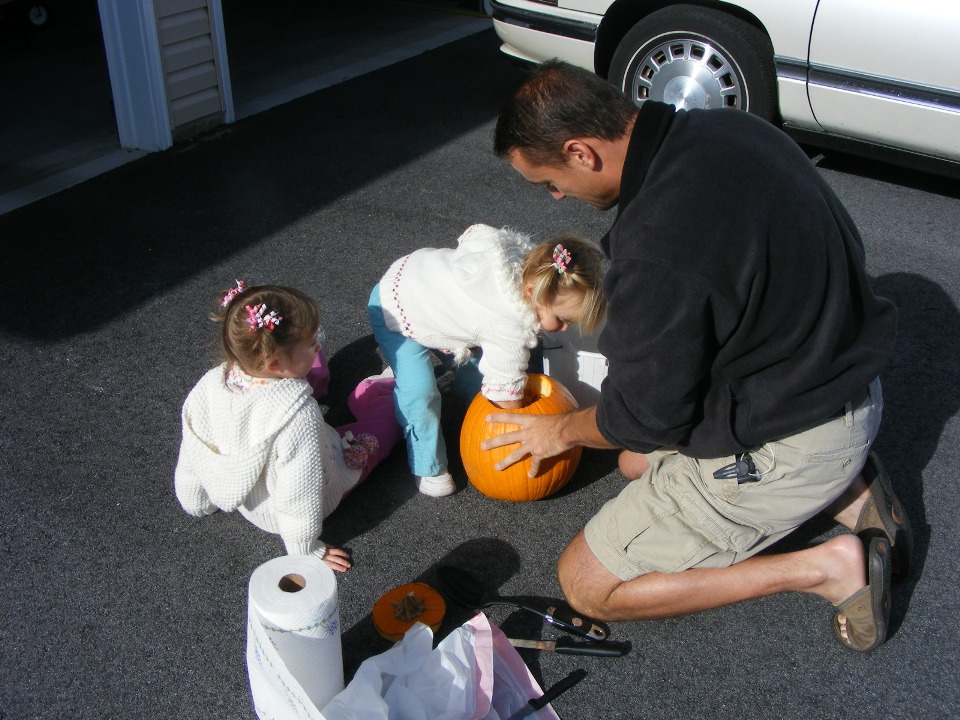 Her dad wants to make sure she gets her wet hands dry in the cold breeze that is getting stronger.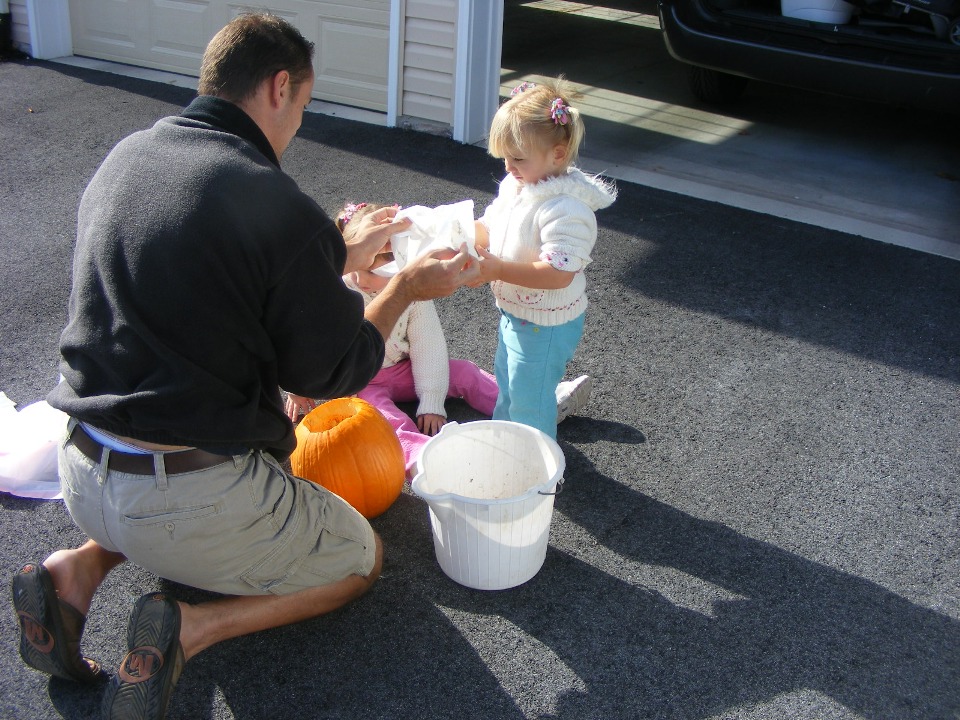 Katie takes a turn at scooping out more of the stuff inside the pumpkin. She elects to use a big spoon instead of her hands.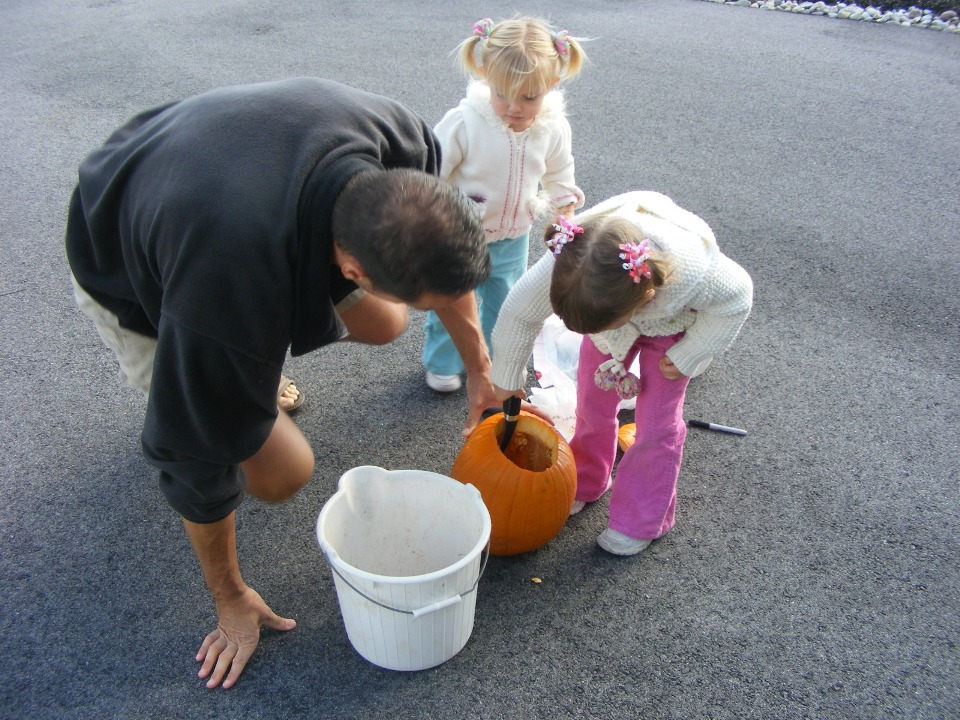 Megan proudly shows me the hat for the "Jack-O-Lantern" that will be posted by the front door later this evening.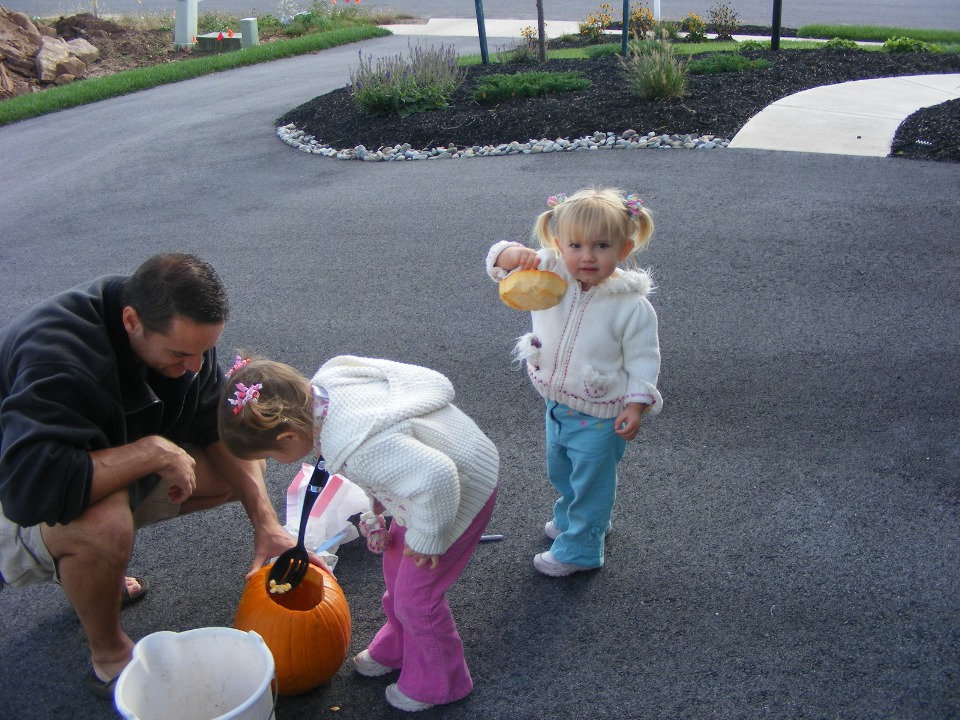 About one minute later, the roll of paper towels turned over and started UN-rolling down the driveway. The windy conditions forced the rest of the pumpkin carving session indoors as you shall see on the next page.