Pennsylvania Visit - October 2007
October 28, 2007: Halloween preparations continue in the warm kitchen. Both girls are fascinated by dad's activities to change a pumpkin into a "Jack-O-Lantern" for the front porch.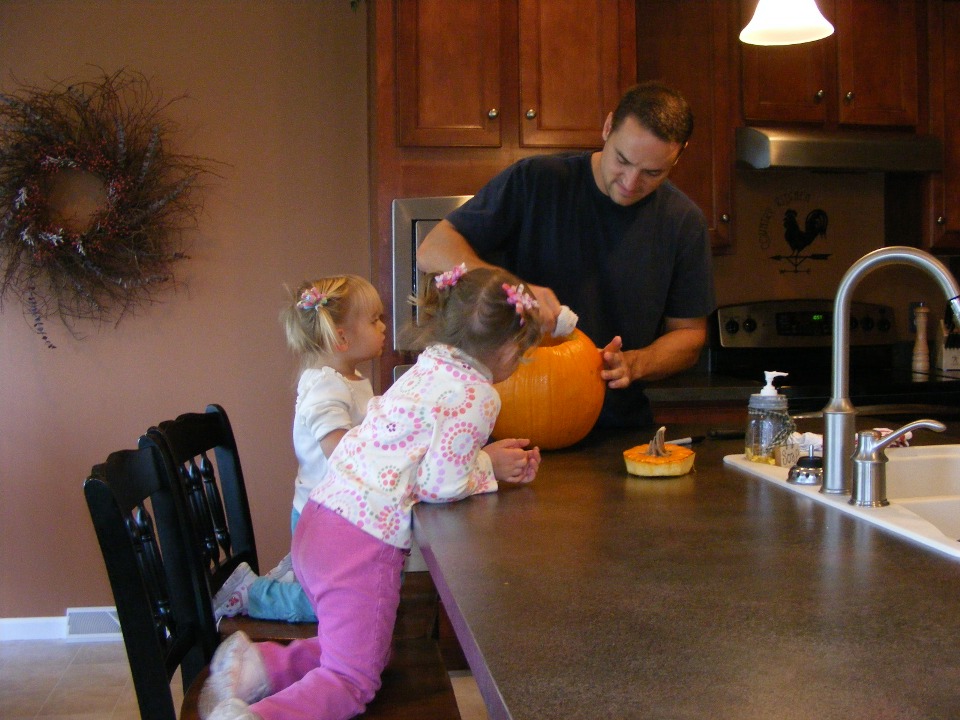 With a "face" drawn on the pumpkin, it is time to carve the openings to let the candle light shine through after dark.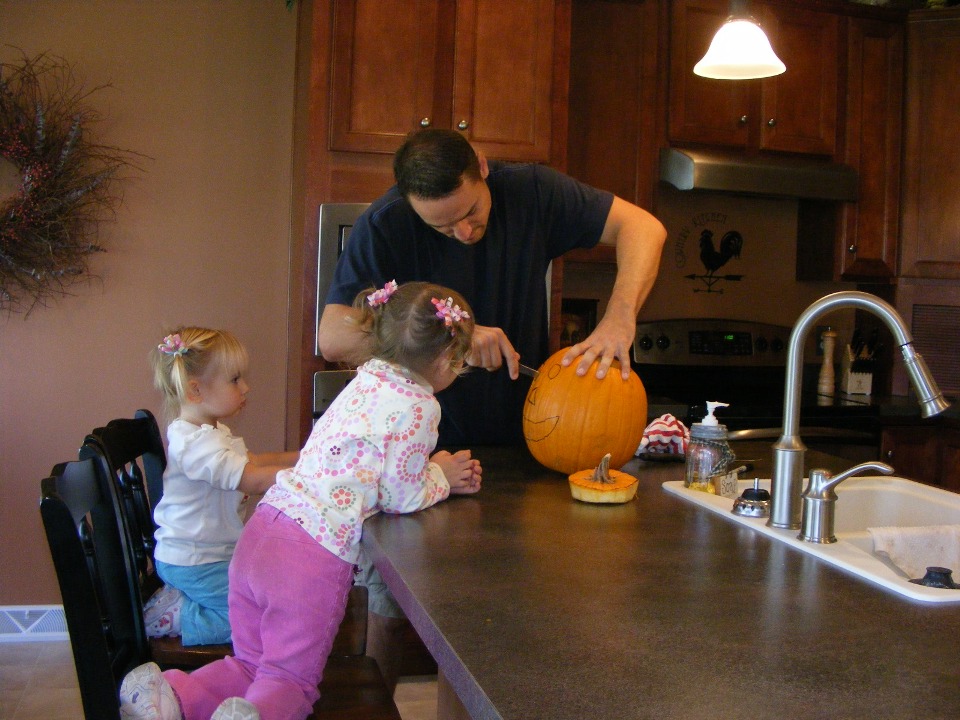 After the pumpkin was completed, Jason wanted to show me his basement project of completing an entertainment room that will eventually house a new big-screen digital television and surround sound system.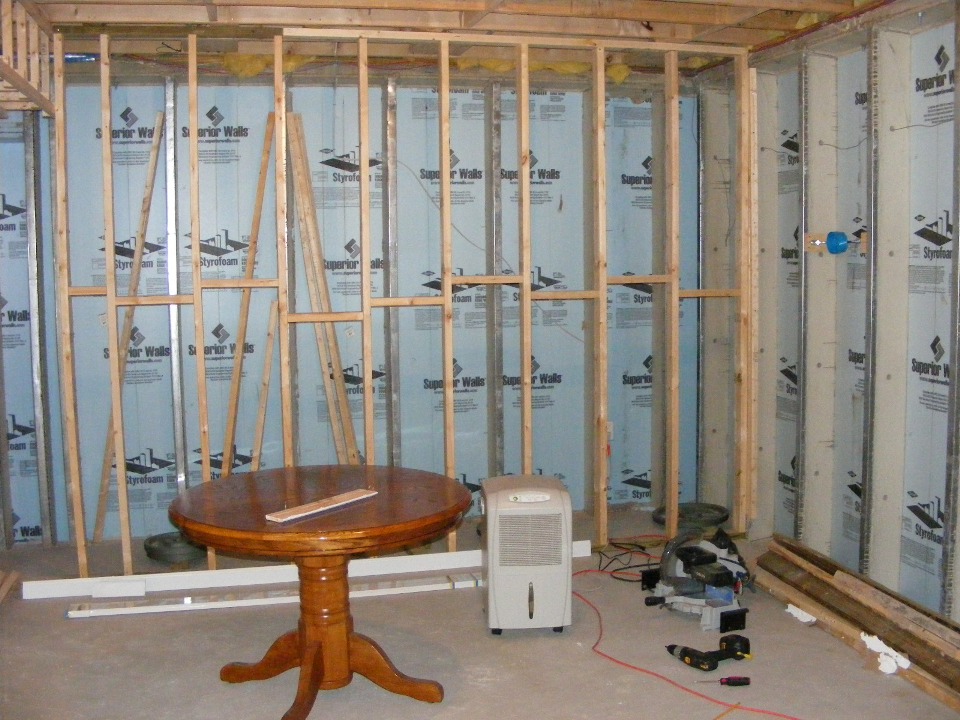 The entry way to this mini-theatre will be these pocket sliding doors that come from the playroom at the foot of the stairway. When this room is completed, it will be Jason's play room for watching sporting events, movies, etc.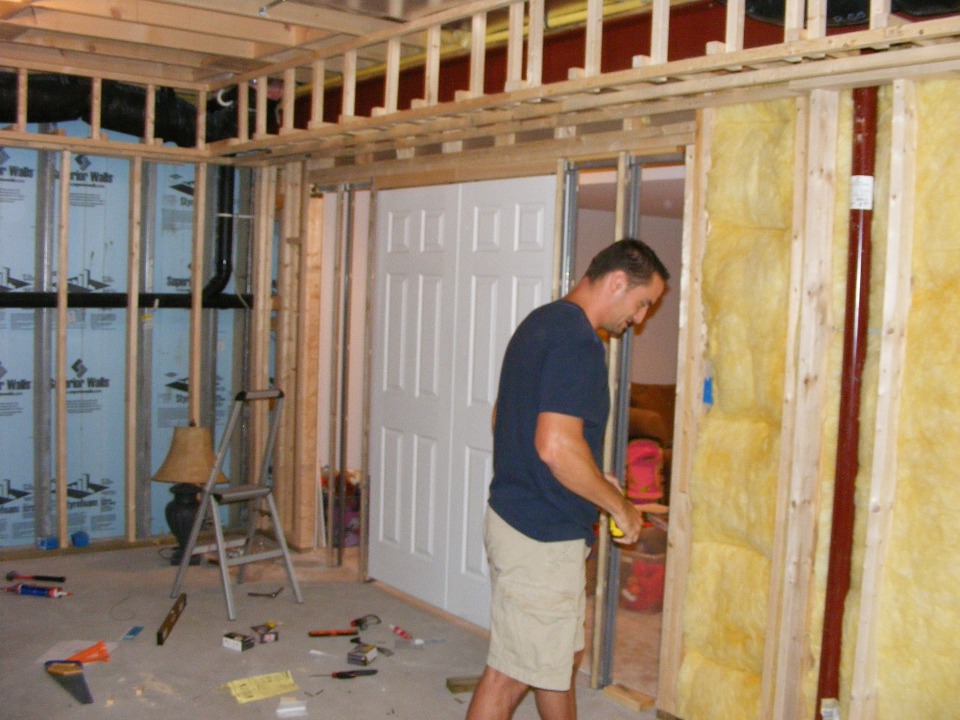 Yep! It's a little girls' play room all right!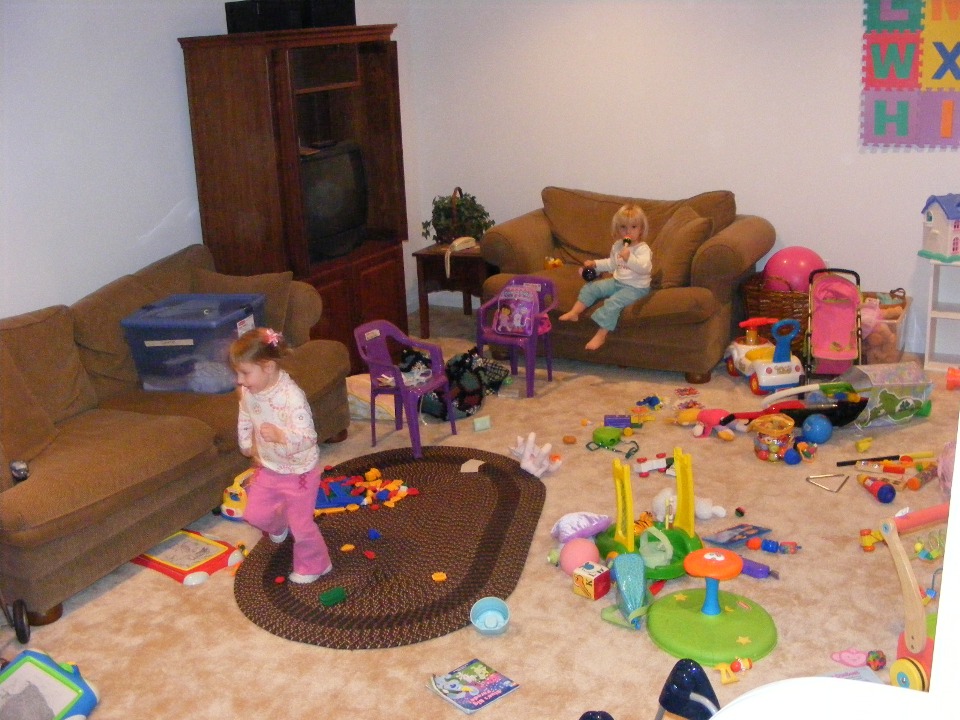 The girls pose for grandpa after dinner in the dining room.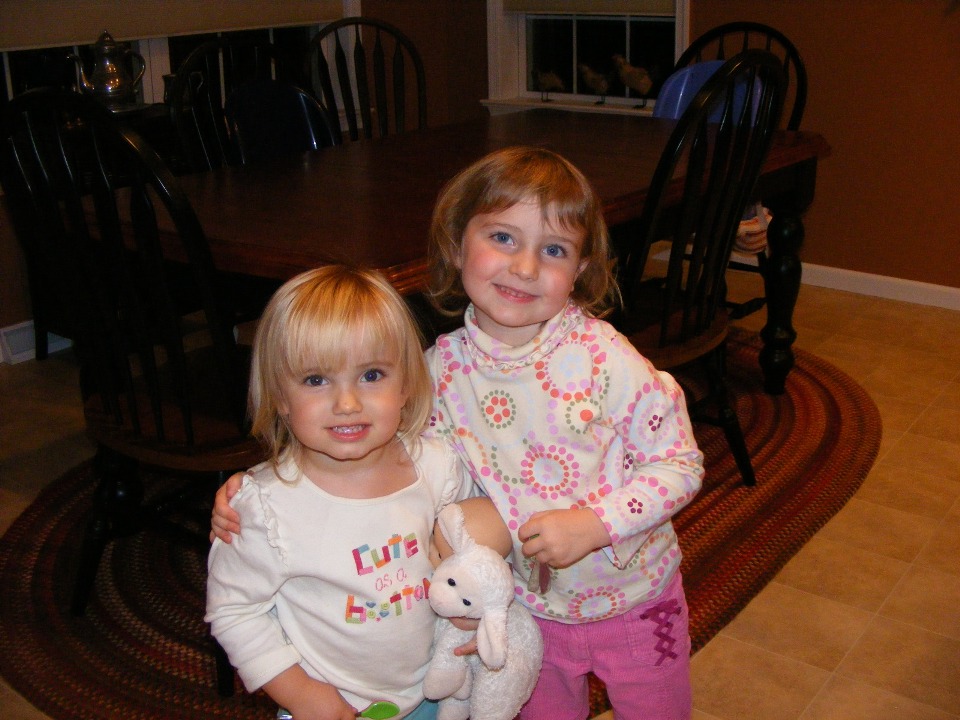 I can hardly wait another 10 years until these girls realize these "cheesy" smiles are going to be seen by their playmates in middle school.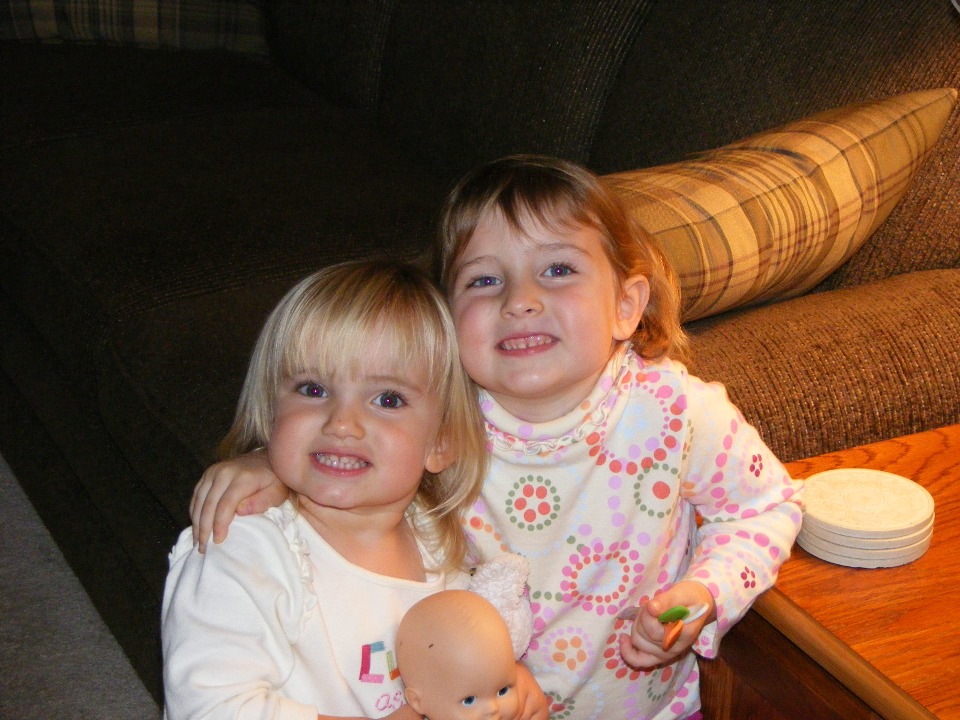 Spoons, anyone? This photo was taken not long after I realized Katie had practiced cutting hair - using Megan as her first customer. They were playing with combs and hair brushes when Megan came over to me with her comb and turned her back to me and requested I comb her hair. When I saw how a "blunt" cut had been administered to that golden hair in back, I looked at Katie and asked her if she cut Megan's hair. With that sheepish guilty look, she admitted her deed. Dad Jason confirmed the children's blunt end scissors do indeed cut hair and paper with equal efficiency.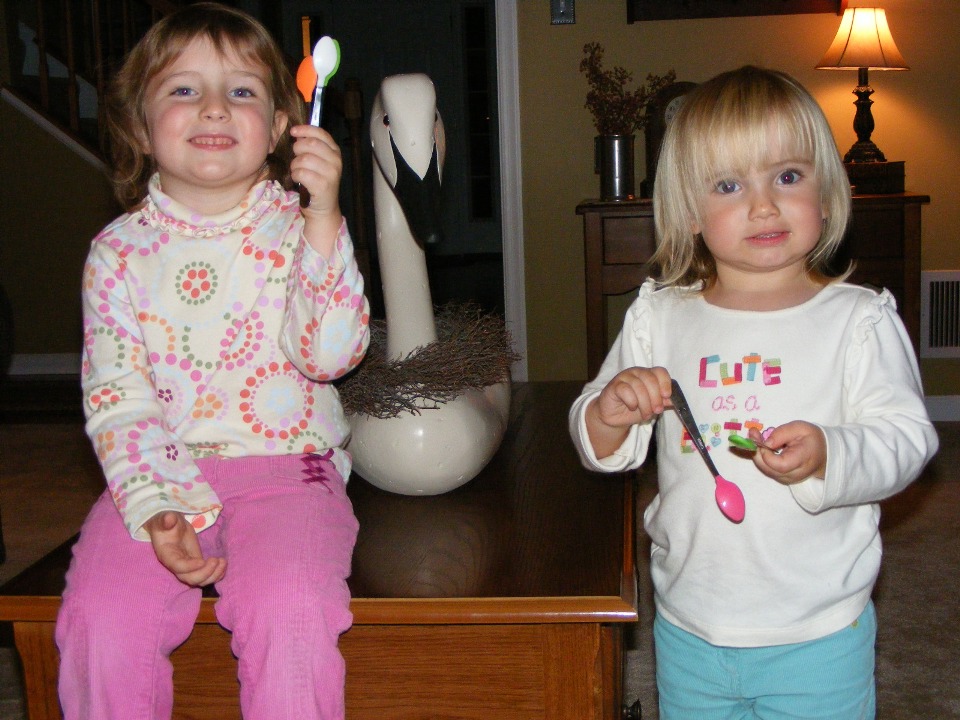 And so ends my short weekend visit arriving Saturday night and having this Sunday with the girls and my son Jason. Mom had to work today as the druggist at a nearby CVS Pharmacy. Tomorrow is Monday and off to work I go to the Philly area and then toward Baltimore for the evening. Life on the road sometimes has its rewards and here they are in the joyous faces of my two grand daughters.