Megan Nicole Thorne
August 8, 2005: If you followed my Oshkosh travel pages, you saw that Christine and Jason were expecting a new baby. She was born on Monday, August 8th and here she is right after making here entrance into our world. Like many newborns, she did not like being removed from her warm surroundings and brought out into the relatively cool place we live in.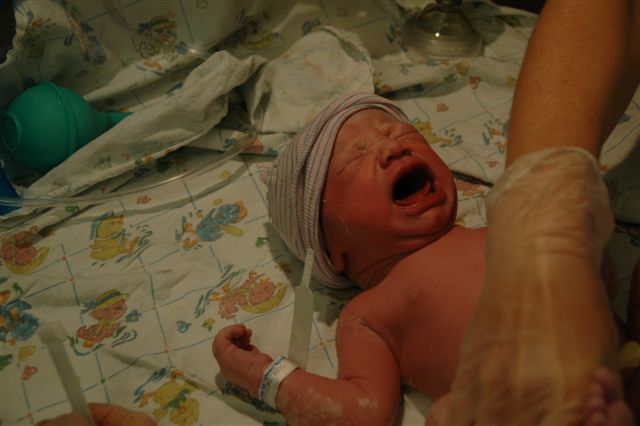 She adapted to the new surroundings and was soon fast asleep.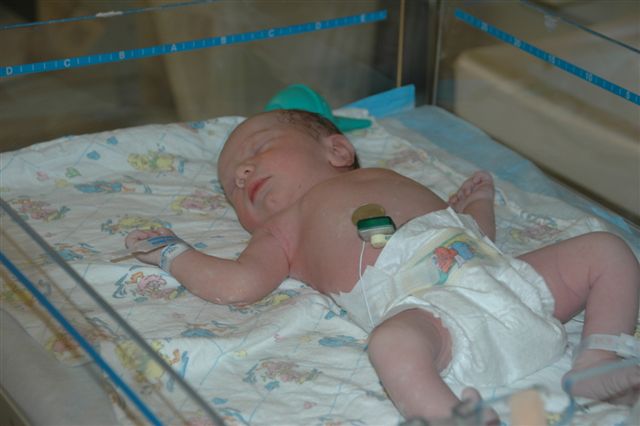 The wait for Megan was worth it as it always is to a mother. Christine is obviously feeling good about this new arrival.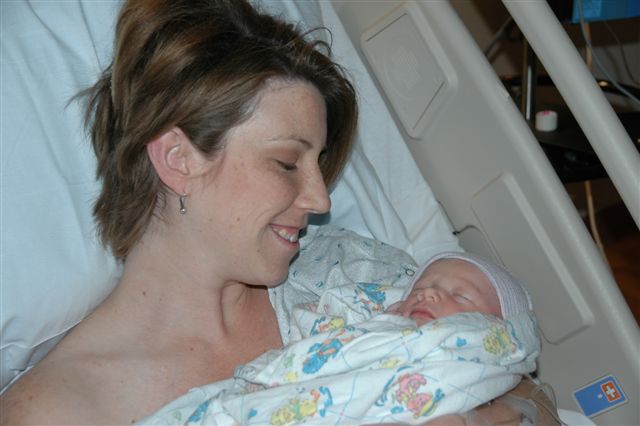 Big sister Katie is composed and was happy to see the baby (according to Jason).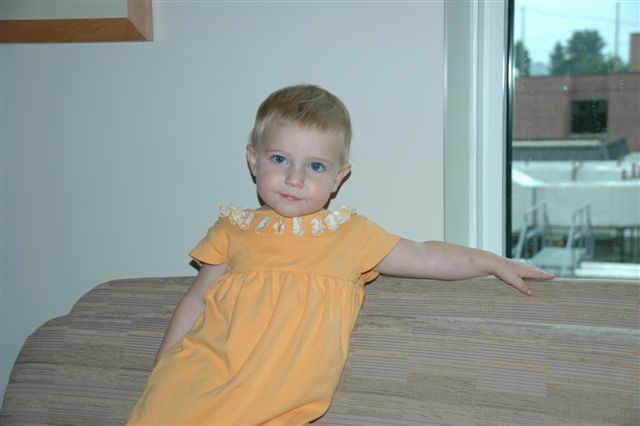 Megan finally opens her eyes to check out her surroundings.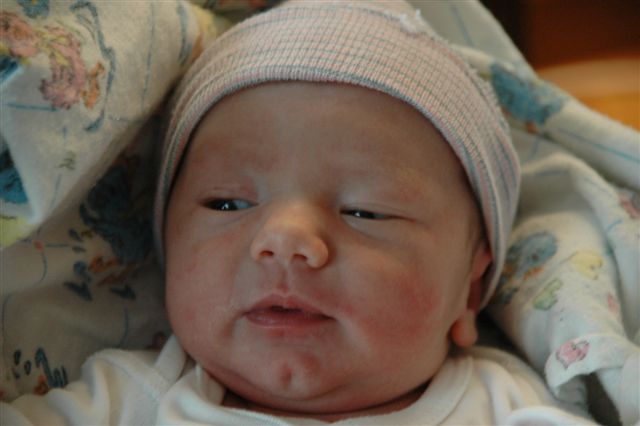 Beauty is a thing to behold. There is no greater beauty than a newborn babe in the arms of a loving mother.