Megan Nicole Thorne · · Page 2.
July 4, 2006: From a baby on the previous page to a toddler on this page. My older son Edward, his wife Julie, and their son Ian all went to visit grandmother over the "Fourth of July" holiday. My second son Jason also came to visit bringing his wife Christine and the girls Katie and Megan. Here is the first picture of Megan held by aunt Christine. Edward provided these photos to me for this web page.

Megan has a good resemblance to her father Jason when he was a toddler.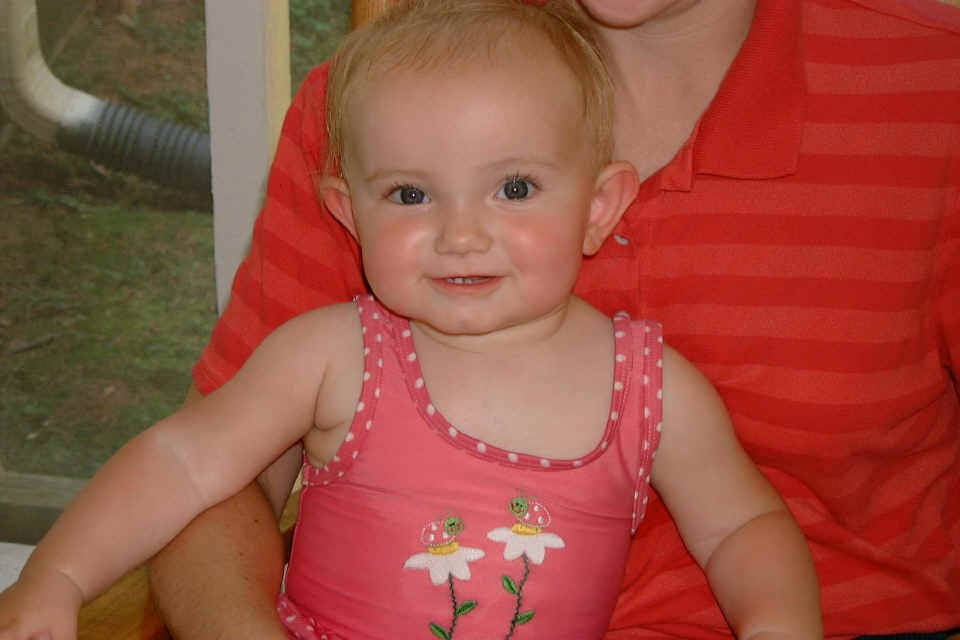 Big sister Katie gets a snack from her cousin.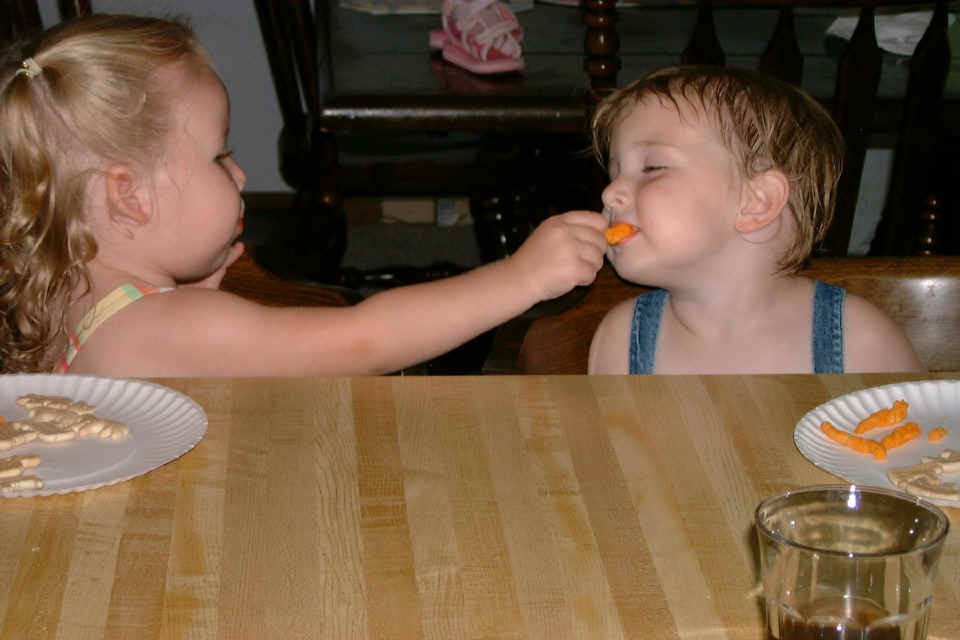 My son Jason enjoys his life as "Dad" to Megan and Katie.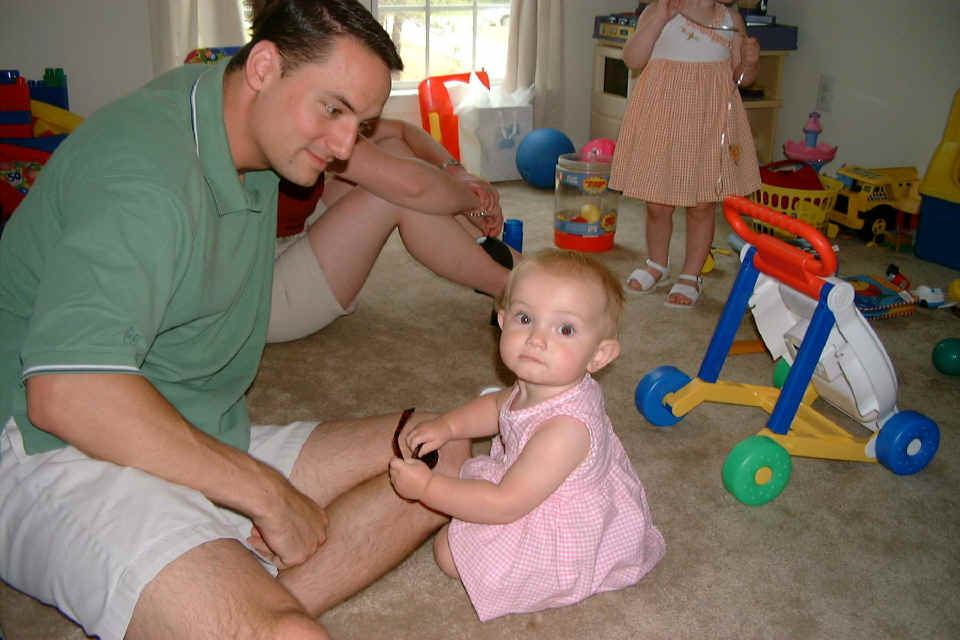 Megan is learning about life and its mysteries every day. Mom Christine is deep in thought about this new young spirit that has become a part of her family life for years to come.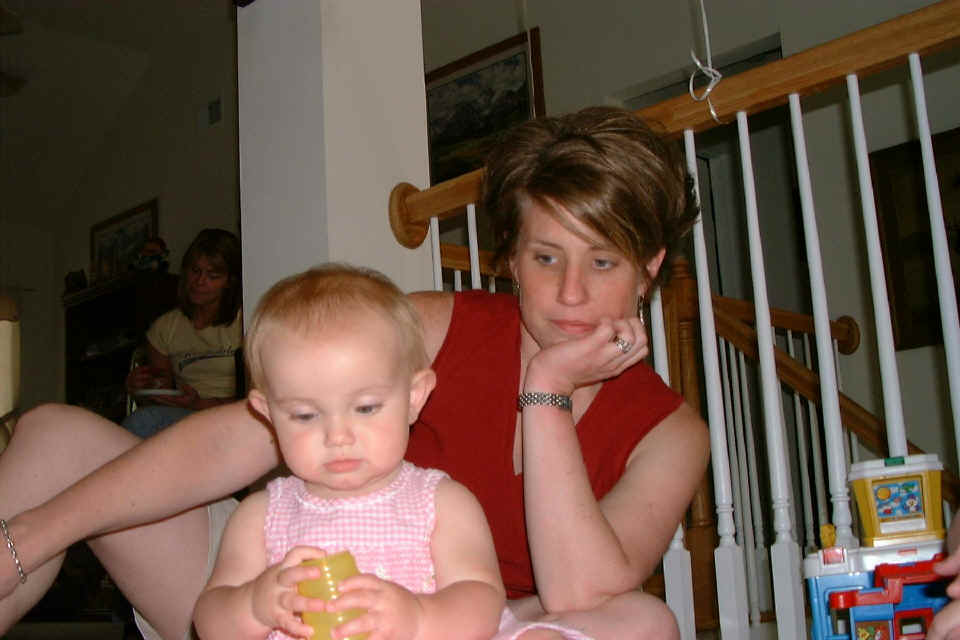 One thing is for sure, Megan has learned how to pose for the camera!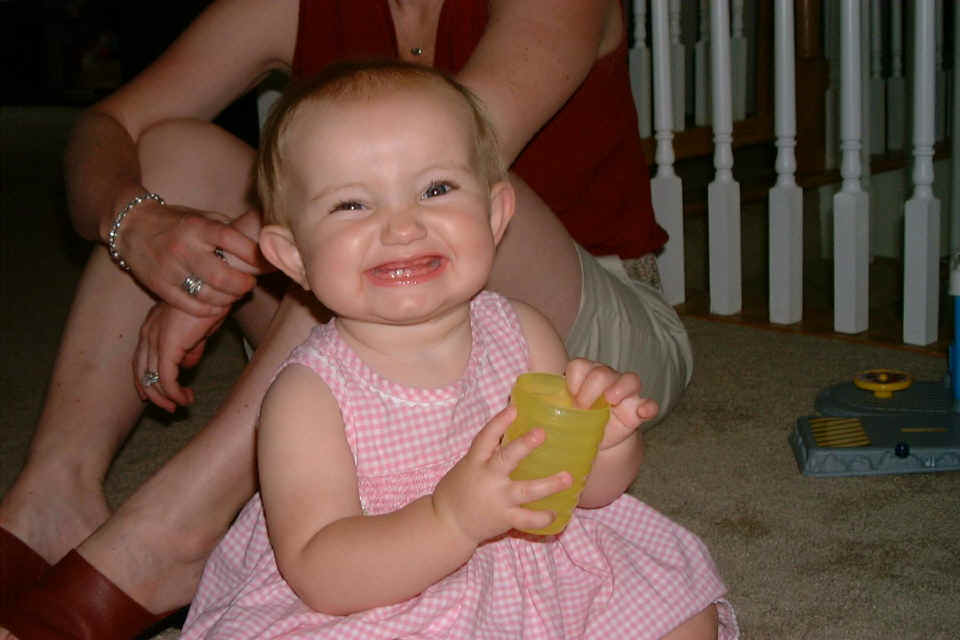 It's EMPTY!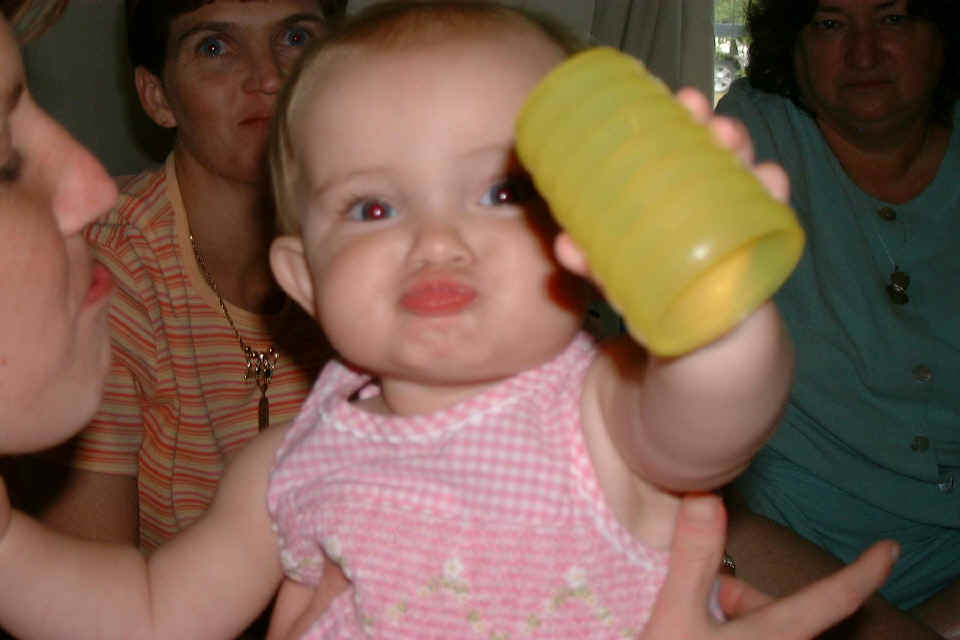 Across the room is big sister Katie, probably learning the lesson about how the new baby in the family gets so much attention.