Pennsylvania Visit - August 2007
August 18, 2007: My day job takes me to the mid-Atlantic states again for customer visits, etc. One of the nice things about that is the chance to visit my son Jason and his family. My youngest grand daughter recently had her second birthday and is running now, not just toddling as she was when I last saw her in April 2007. The Saturday I was there had good weather, not too hot, and no rain. The girls go to play on the swing set Jason built in the back yard. Jason is getting ready to start Katie swinging. Megan is trying to get herself started by kicking her foot out.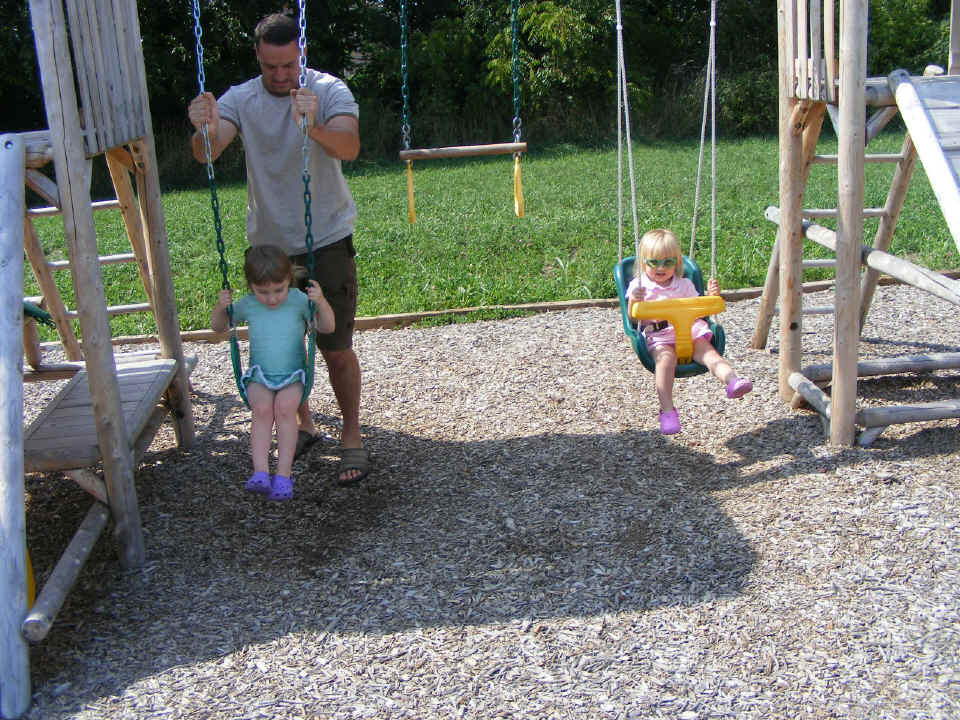 You can tell by the blurred face of Katie that the camera caught her at the bottom of the swinging motion. Jason is getting Megan started now.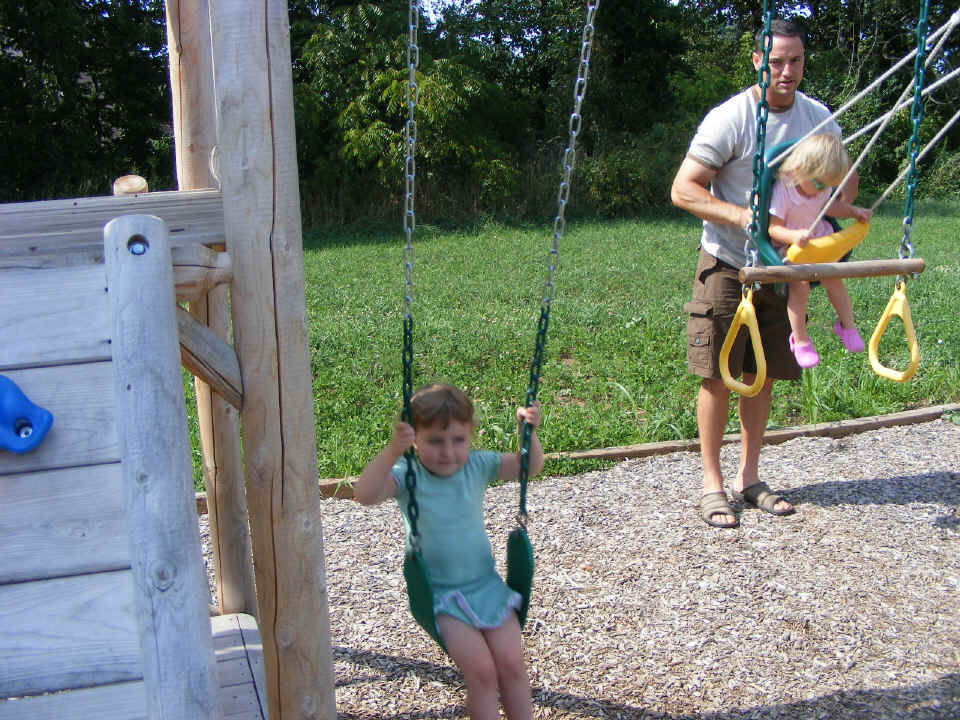 Katie has that determined look of a youngster working hard at playtime. Megan's baby fine hair blows in the gentle breeze from swinging.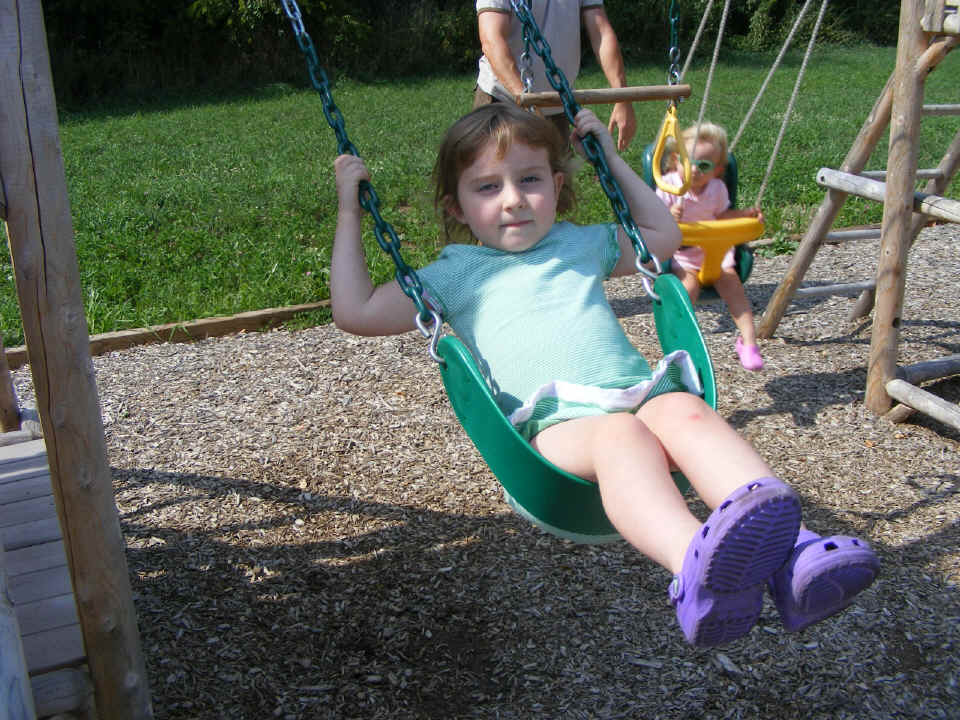 The new digital camera is still slower than my classic Miranda Sensorex 35mm camera. The picture with most digital cameras is not taken at the instant you push the button. The result shows here since Megan is almost out of the camera frame.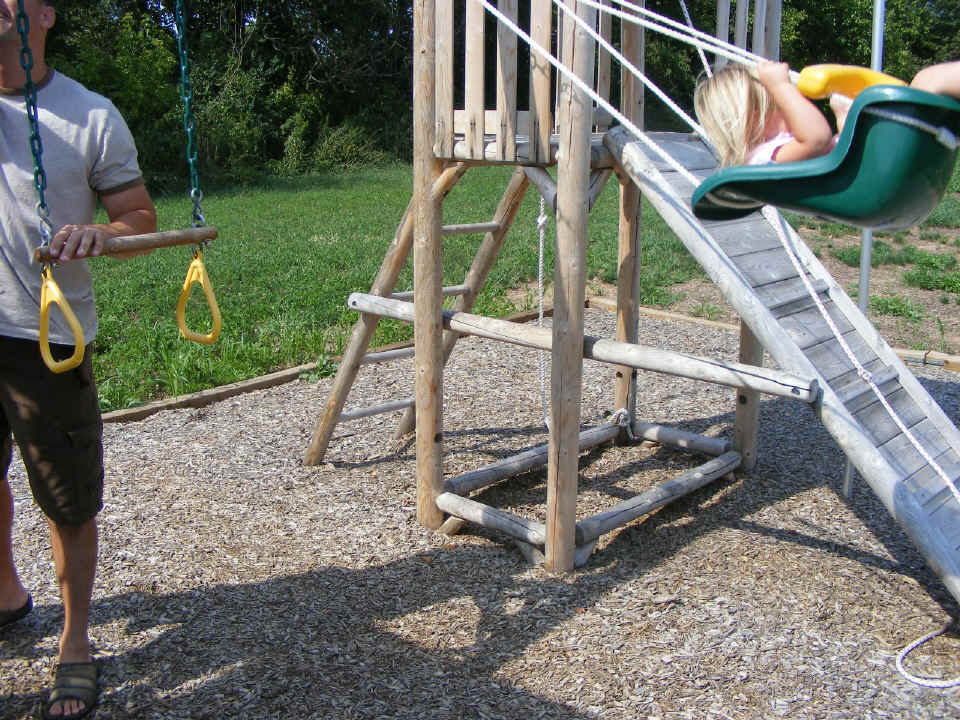 I managed to catch her in the center of this photo, but as you can see, something else has her attention, not me with my camera.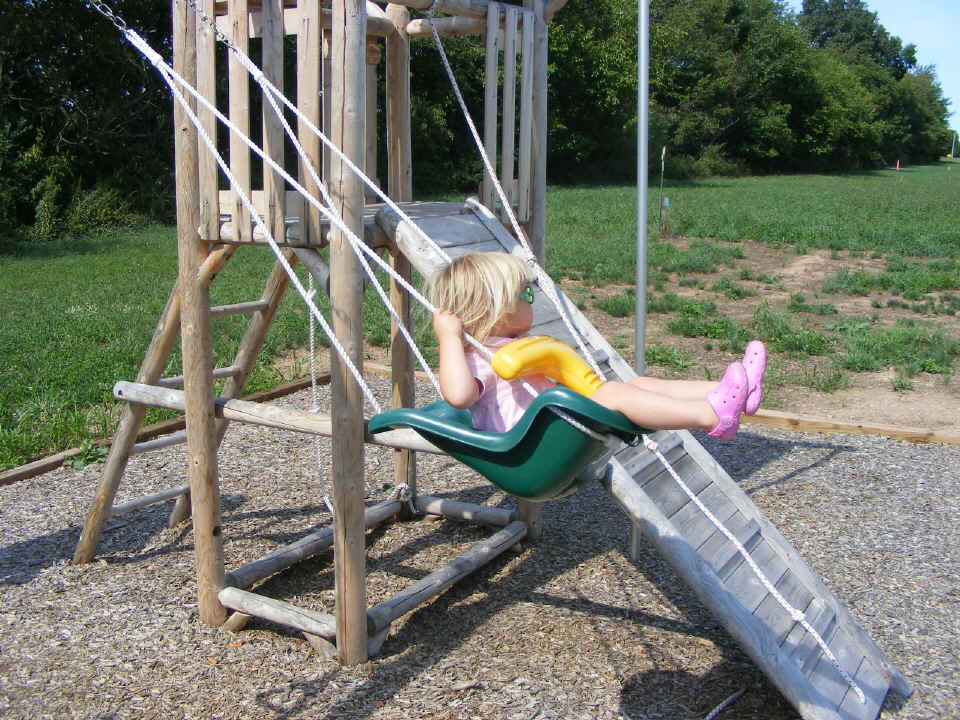 This is more like it, no moving targets to capture with the camera. The treat is drawing on the driveway with big fat chalk sticks.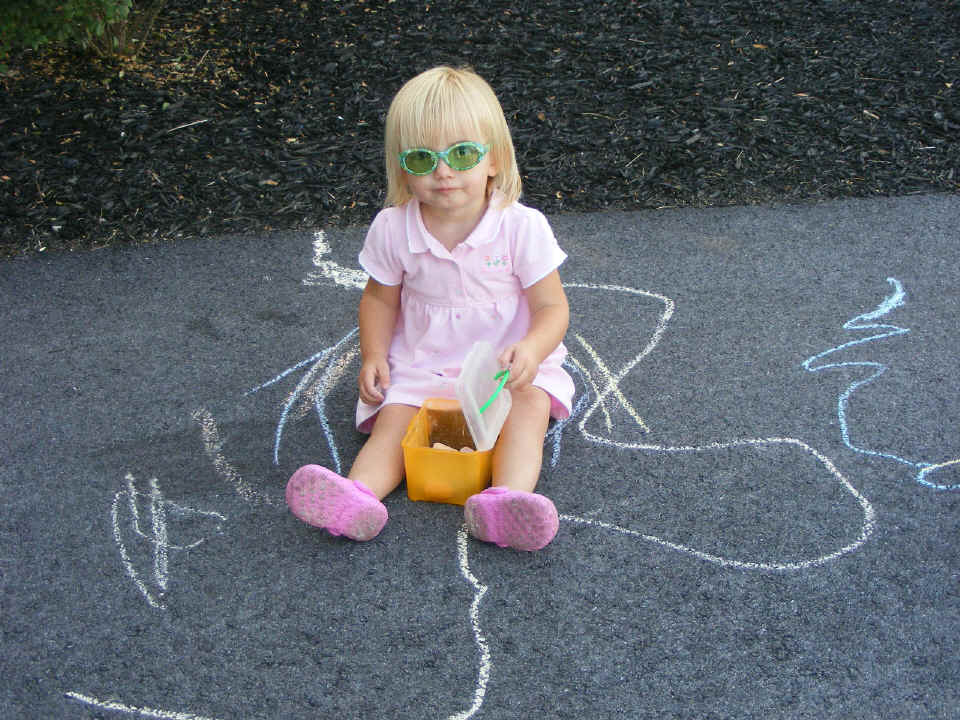 Here is her new car, powered like the one Fred Flintstone drives.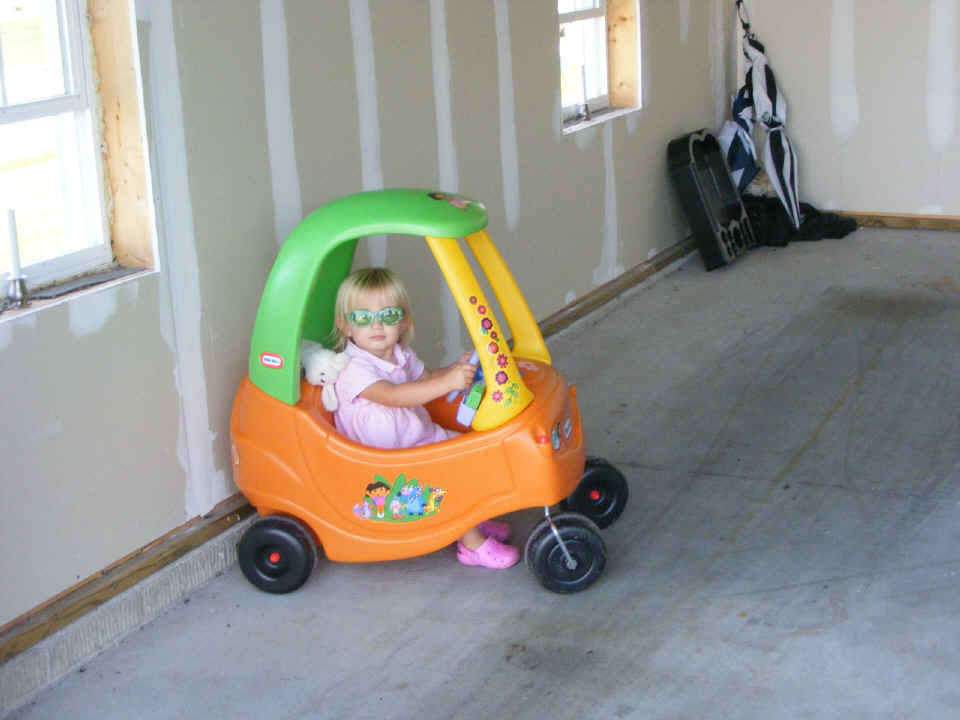 Lammie always goes along for the ride wherever Megan travels. The next big trip is to Disney World for the Labor Day weekend in Florida.