Ruth & Darrel - Page 1.
September 29. 2015: My favorite aunt Ruth introduced me to CHOCOLATE and ROOT BEER. Needless to say, growing up with visits to see and stay with my mother's oldest sister made an impression on me. I will have stories to share from my times related to Ruth.
I was born on May 31, 1947 -- my cousin Darrel's FIFTH birthday. We shared a closeness over the years that I can discuss later in these pages. The beginning of his story in pictures begins during the summer of 1942. That is the first photo of him from our collection. That face and those eyes will last a lifetime! The back of this photo has the message: "To Aunt Geneva, Uncle Levon, and Billy" (signed with) "Love Darrel". Ruth's handwriting has been the same for many years. There is no mention of my older sister Jean as she was not born until September 9, 1942. My mother Geneva was the youngest of the three sisters, but she was the first to have a child, my brother Billy born on August 11, 1941. His name was not William, just as mine is not Jerrold, Gerold, or Gerard. Names were simple in the 1940's, especially for country folks.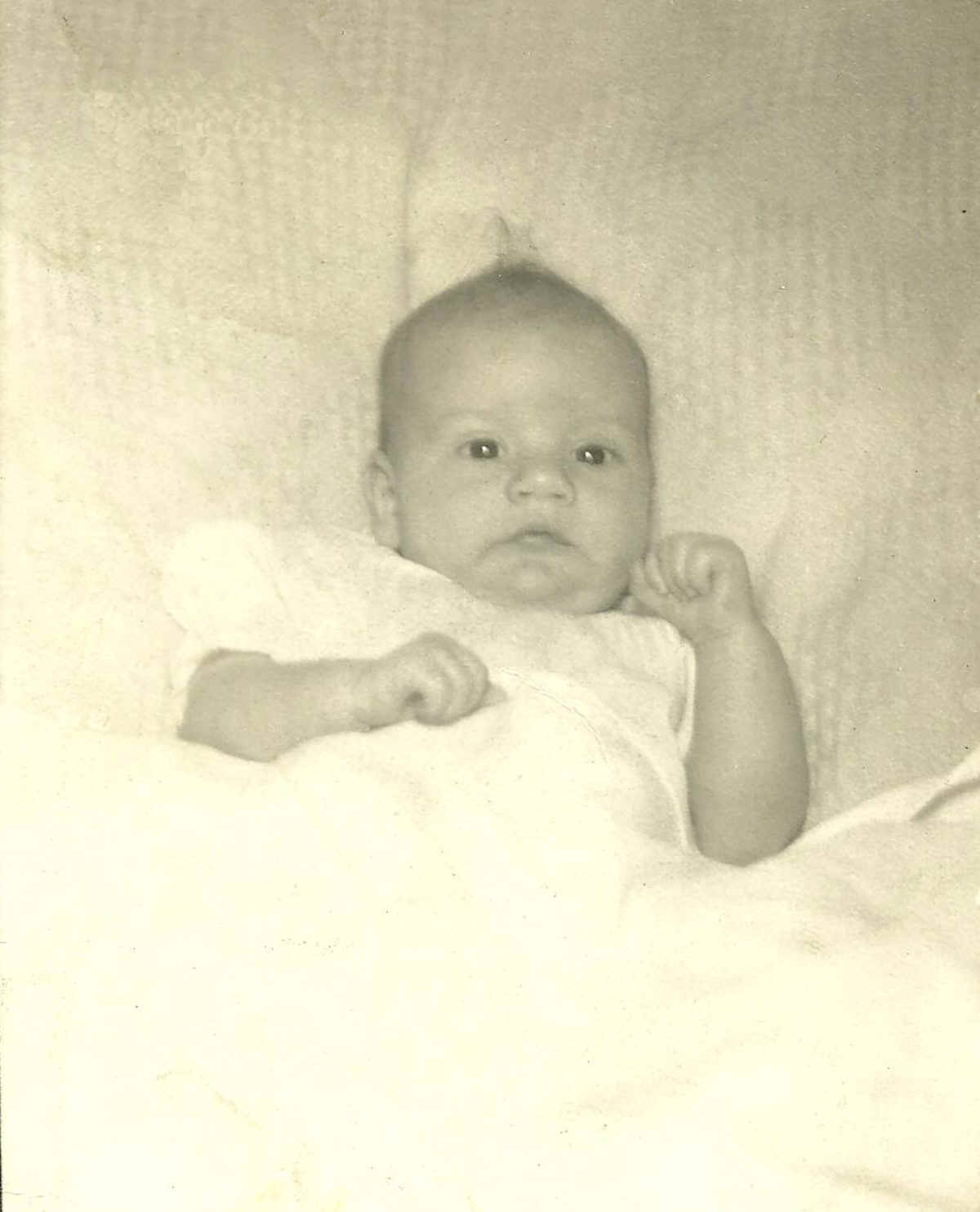 Ruth and Darrel for an early outdoor photo in Chattanooga during the summer of 1942.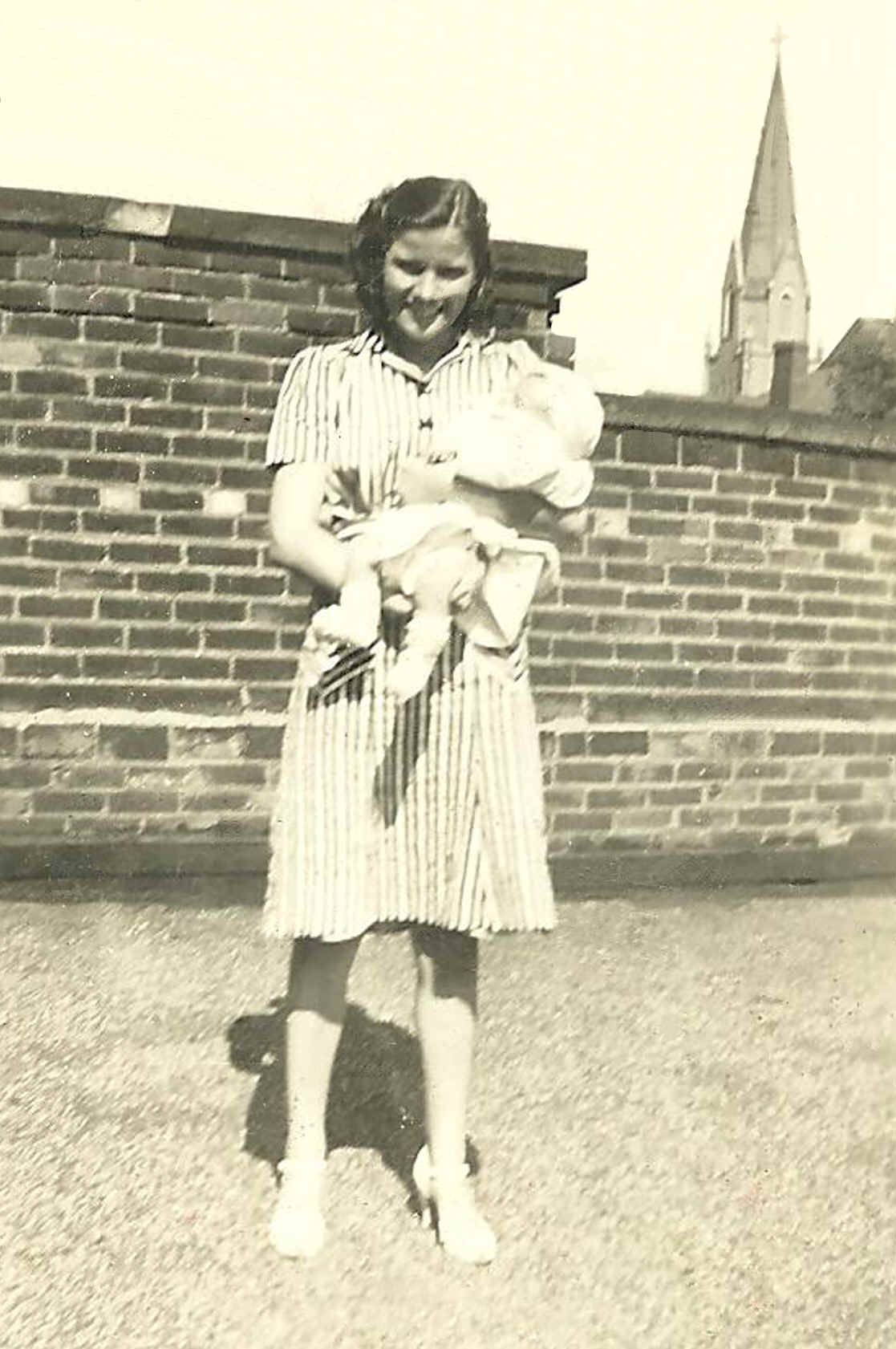 | | |
| --- | --- |
| Here is Ruth and Darrel on a nice summer day, probably in 1943. | This is Darrel at about age 3 (1945). His pants have cuffs as the bottom in anticpation of his growth to fill them out and UP. |
This photo of my grand father Charlie Cooper with my cousin Darrel also appears to be from 1943 as he is wearing the same outfit. The picture was probably taken on the same day as the one above of Ruth and Darrel. The picture below was taken with the camera closer to them.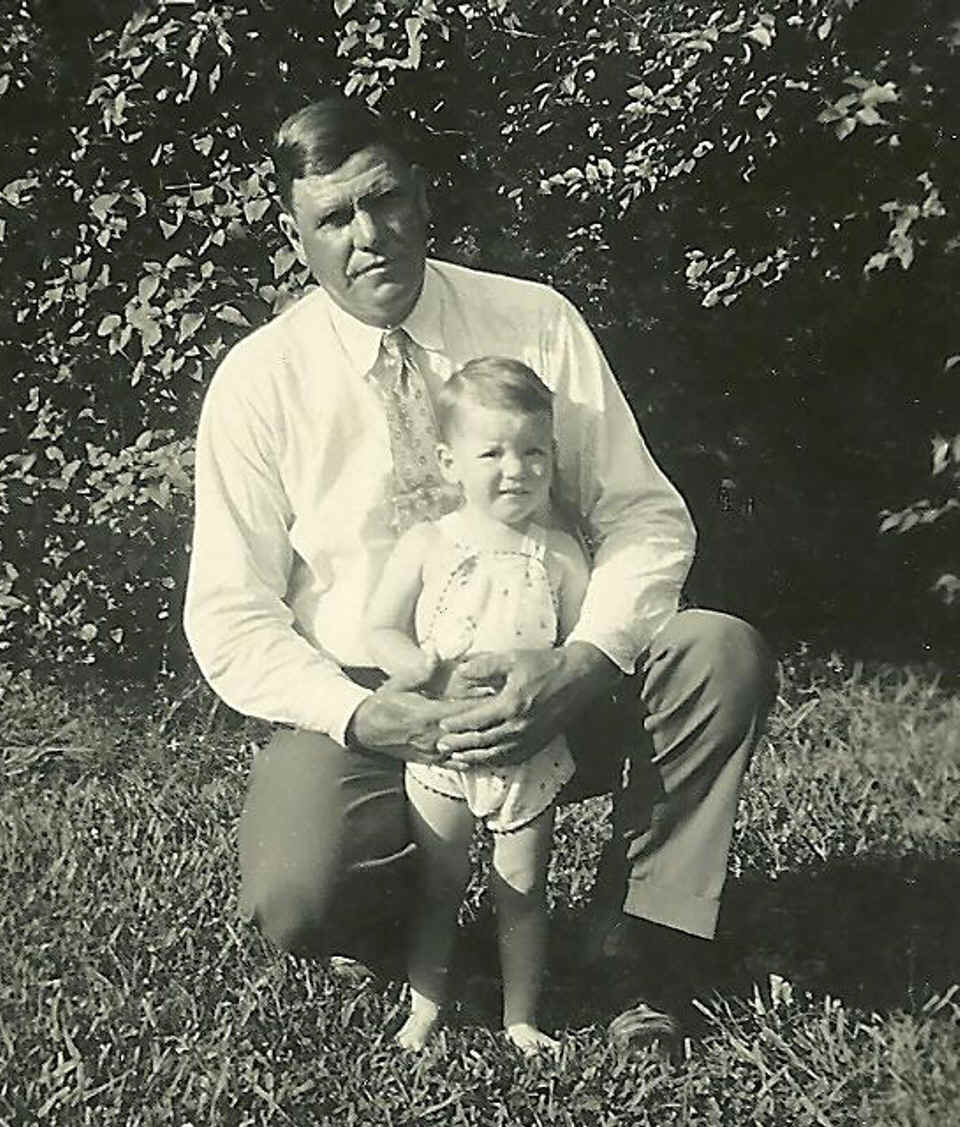 Going to school is a part of becomng independent. Here is his first grade photo on the left, and how I cleaned it up for this web page on the right. I combed his hair and washed his face with my photo processing program. Darrel is six years old in this first grade class photo.
Ruth posed with a car on a number of occasions. I remember riding in that convertible when I was a pre-schooler.
There are more photos to come soon.