The tree by the lake · · PAGE 22.
July 17, 2021: The tree was next to the shoreline. A mated pair of large BASS have created a few nests not far from the sea wall. These nests where they lay eggs and fertilize them are the round bowl areas where the sandy bottom is visible.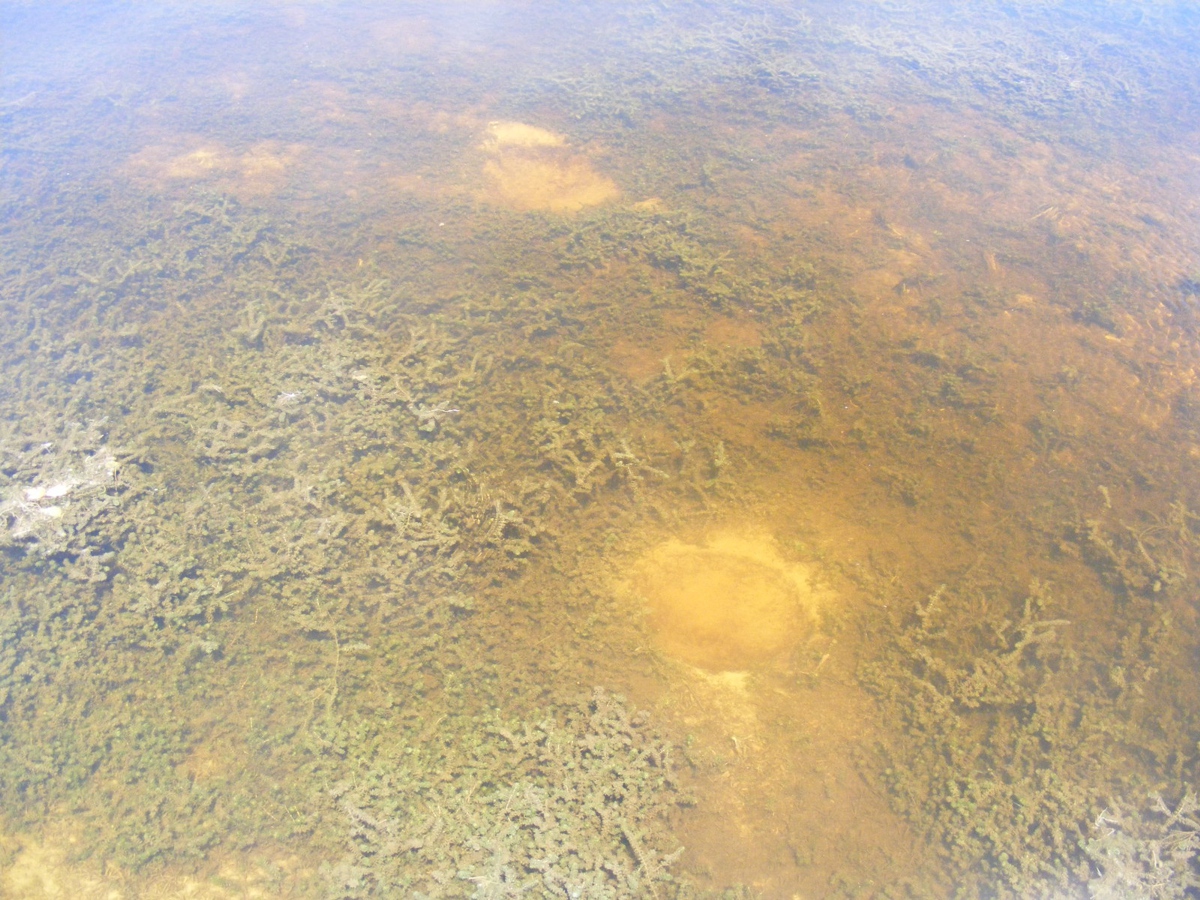 It does not show up in this photo, but one of the BASS nest bowls was directly below the dock near the shore line.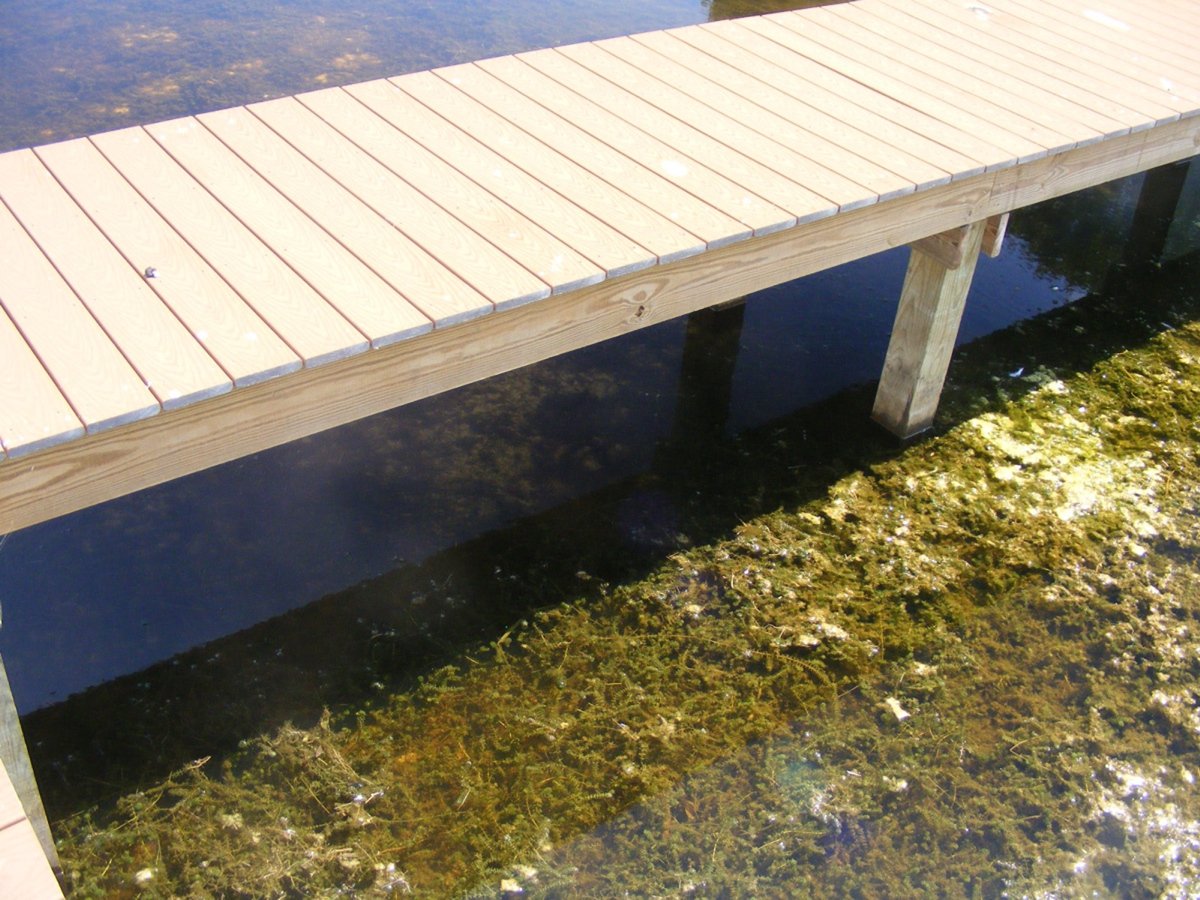 Linda is raking up some remaining wood chips from the stump grinding to put into the fire pit.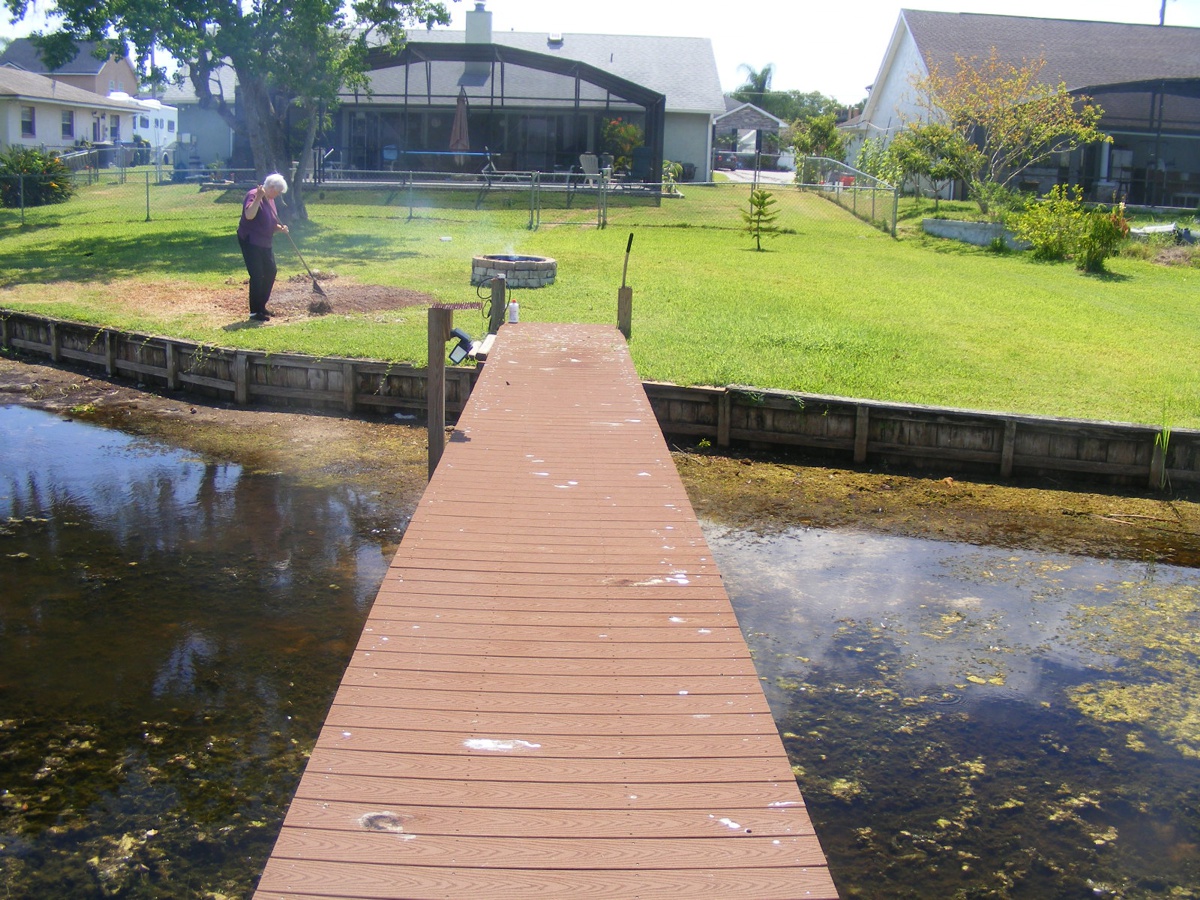 The water is still quite low until the next rain storms come to this area south of Orlando between Kissimmee and Saint Cloud, Florida.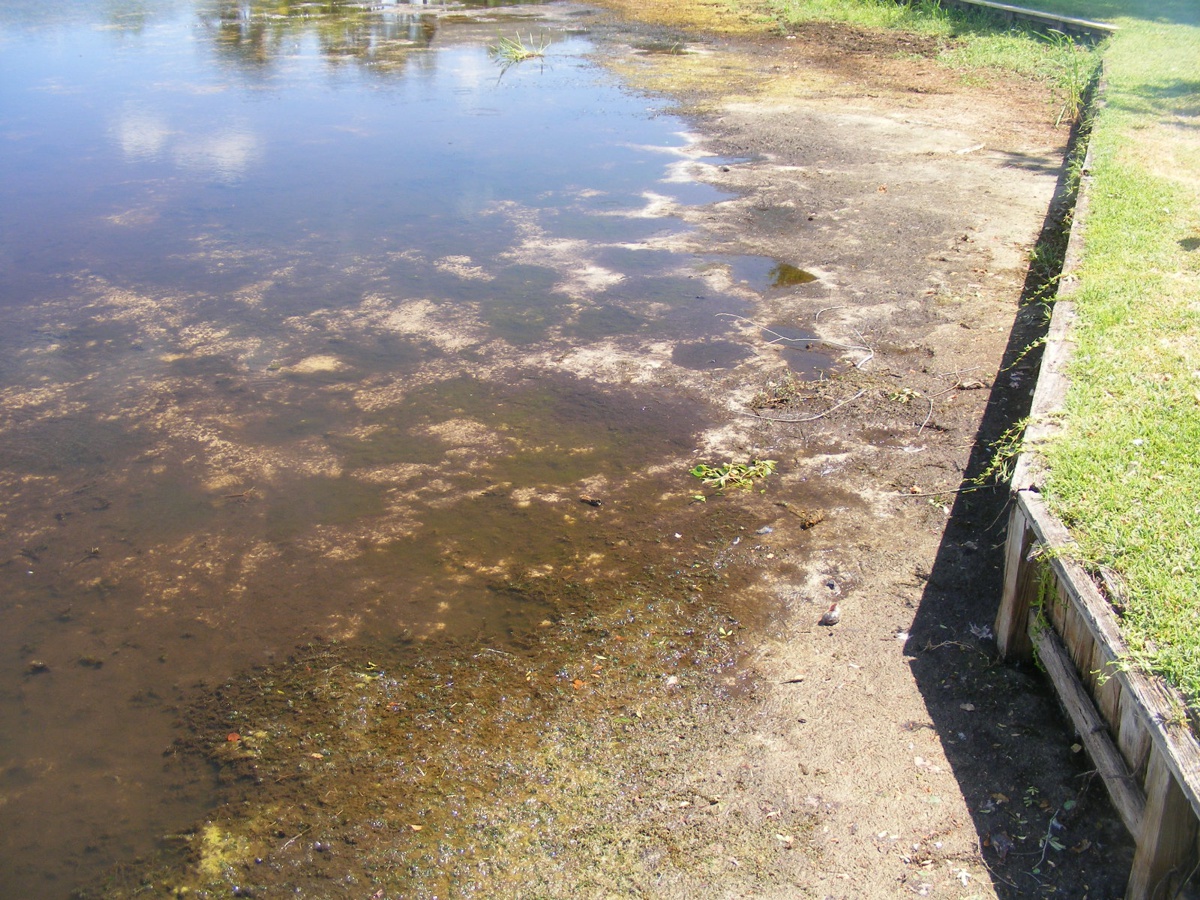 The weeds survive the changes in the lake water level.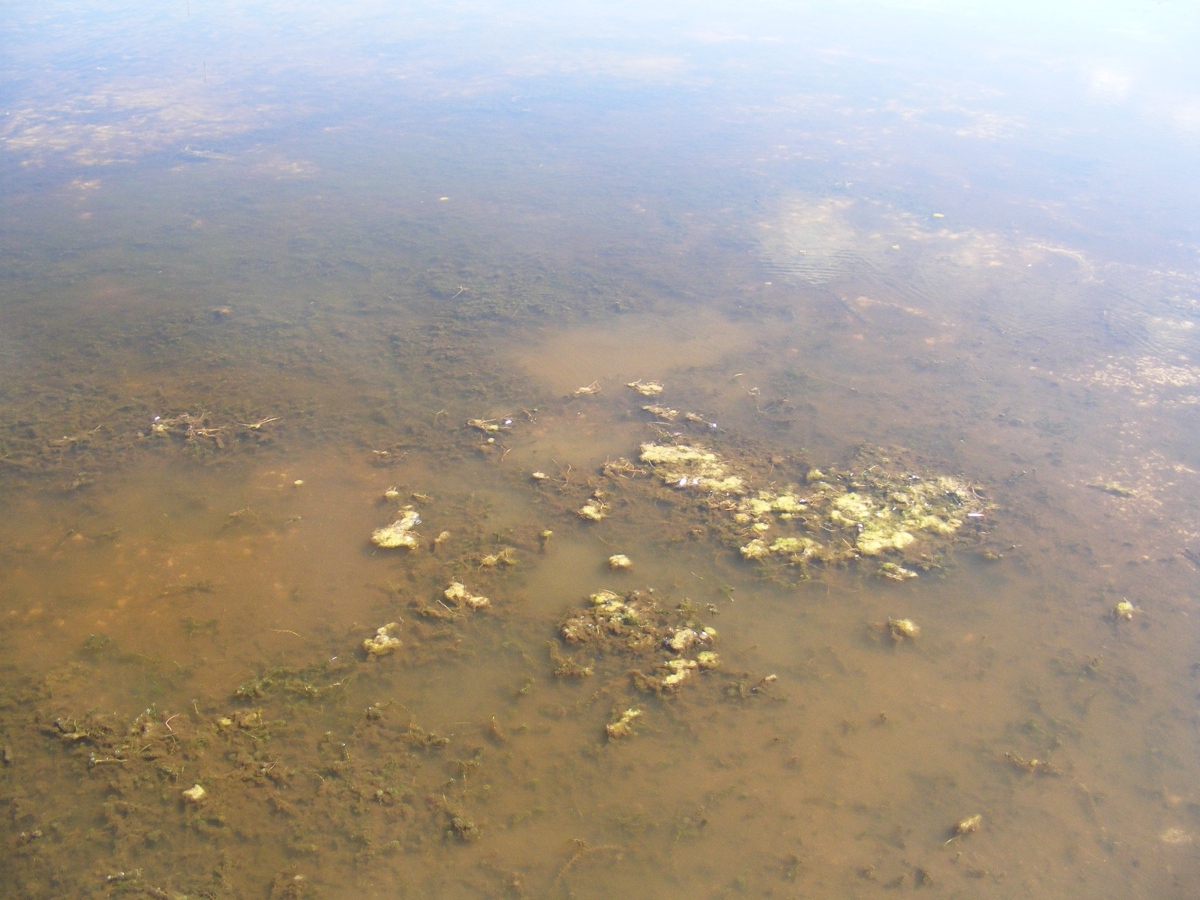 More views of the low water level.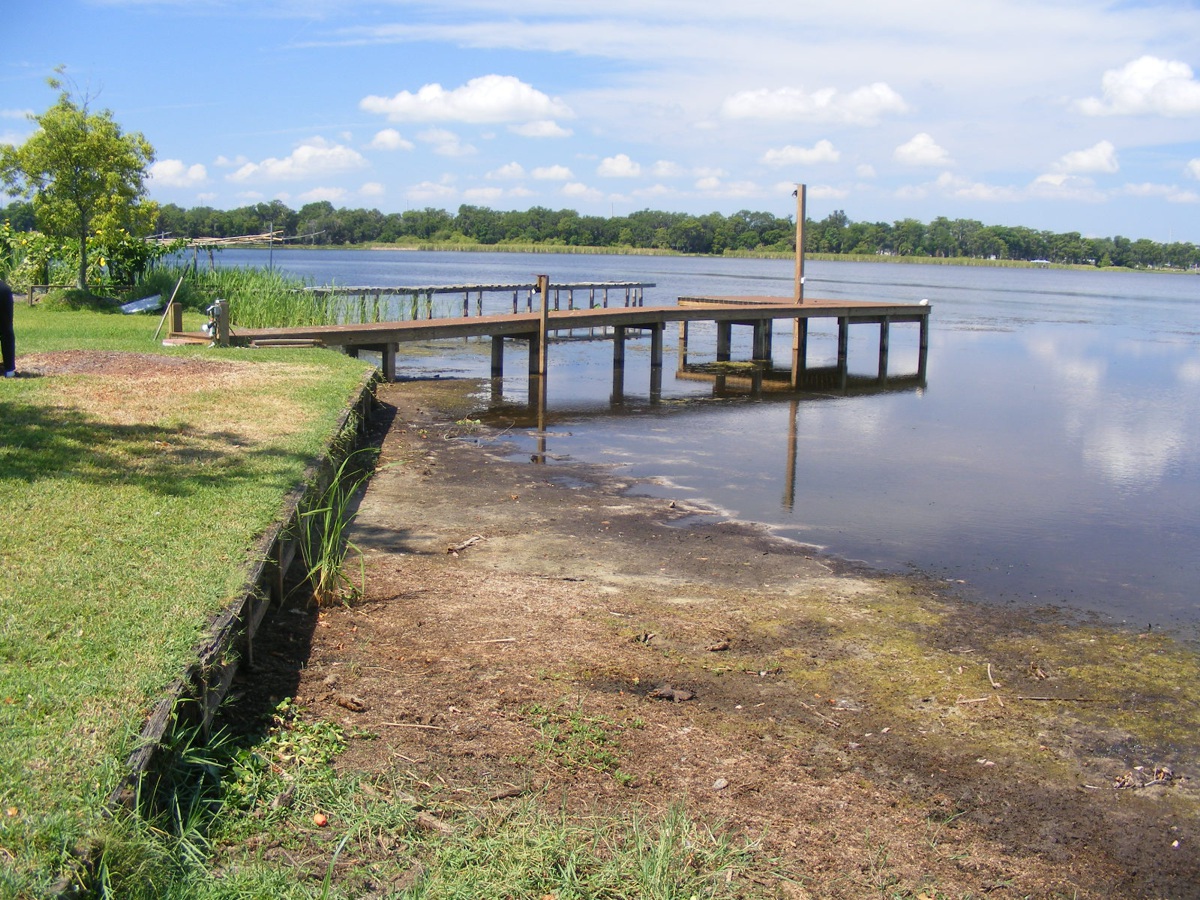 Looking north to show the low water level again.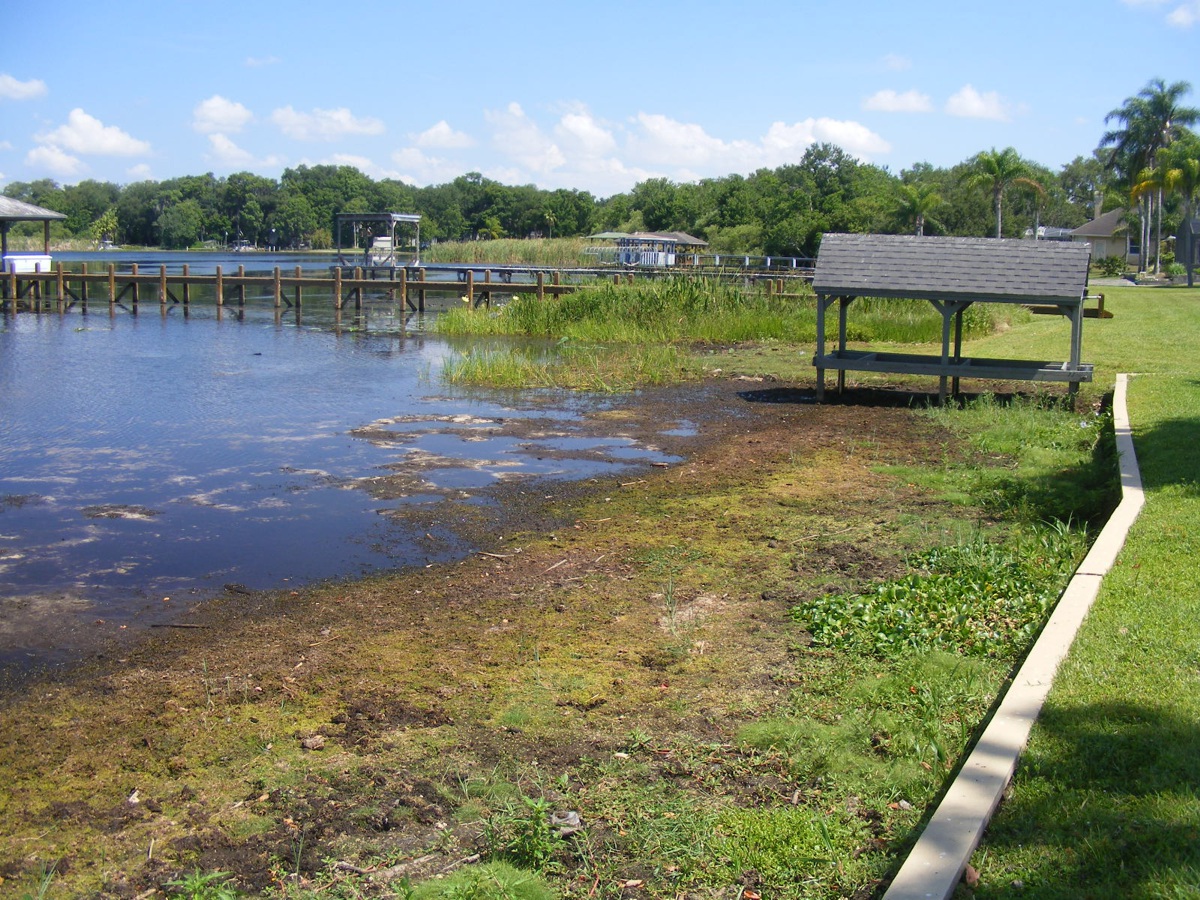 Burning some dried weeds from the lake.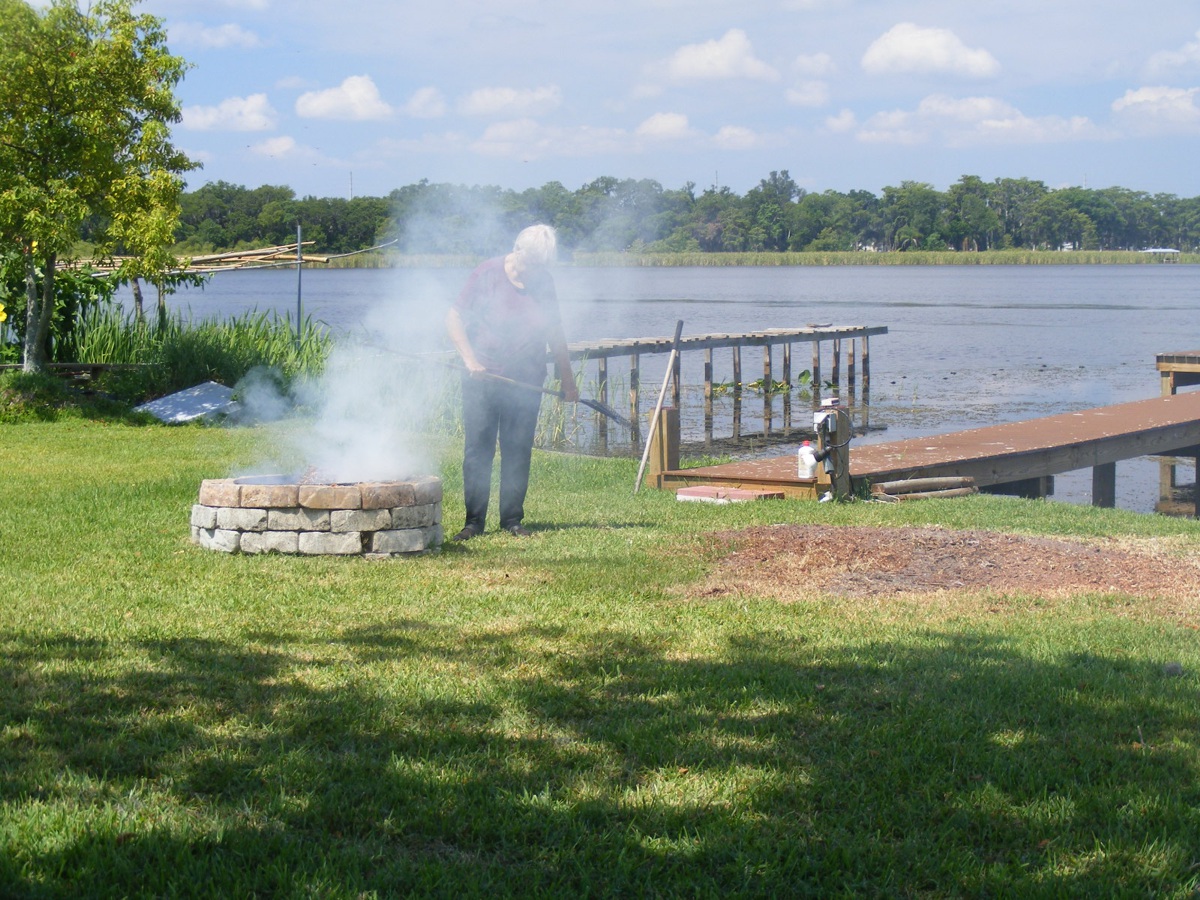 This image shows how we have smoothed the soil where the tree stump was removed.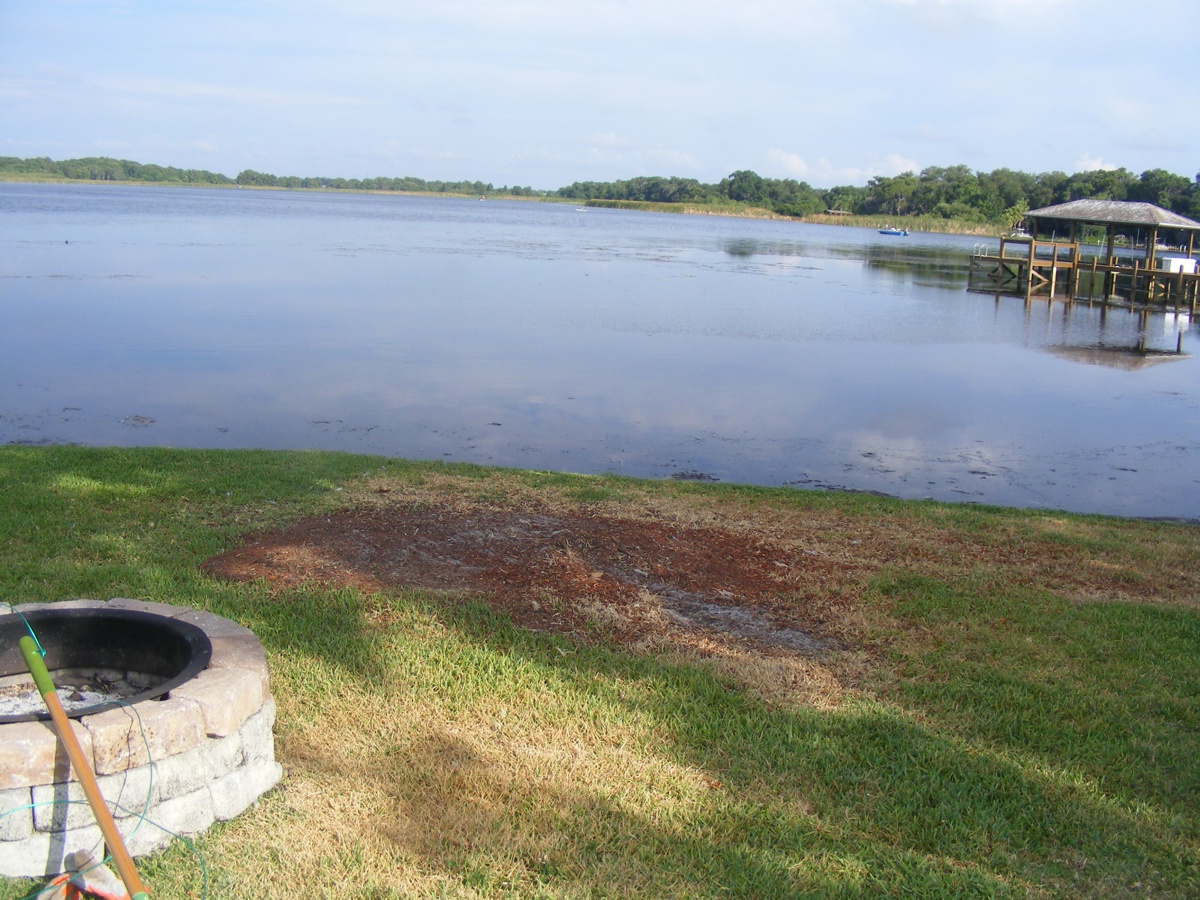 The lake is smooth as glass again today as there is very little wind, if any when I snapped this image.