The tree by the lake · · PAGE 19.
May 25, 2021: Here are the loads of limbs and moss out by the street.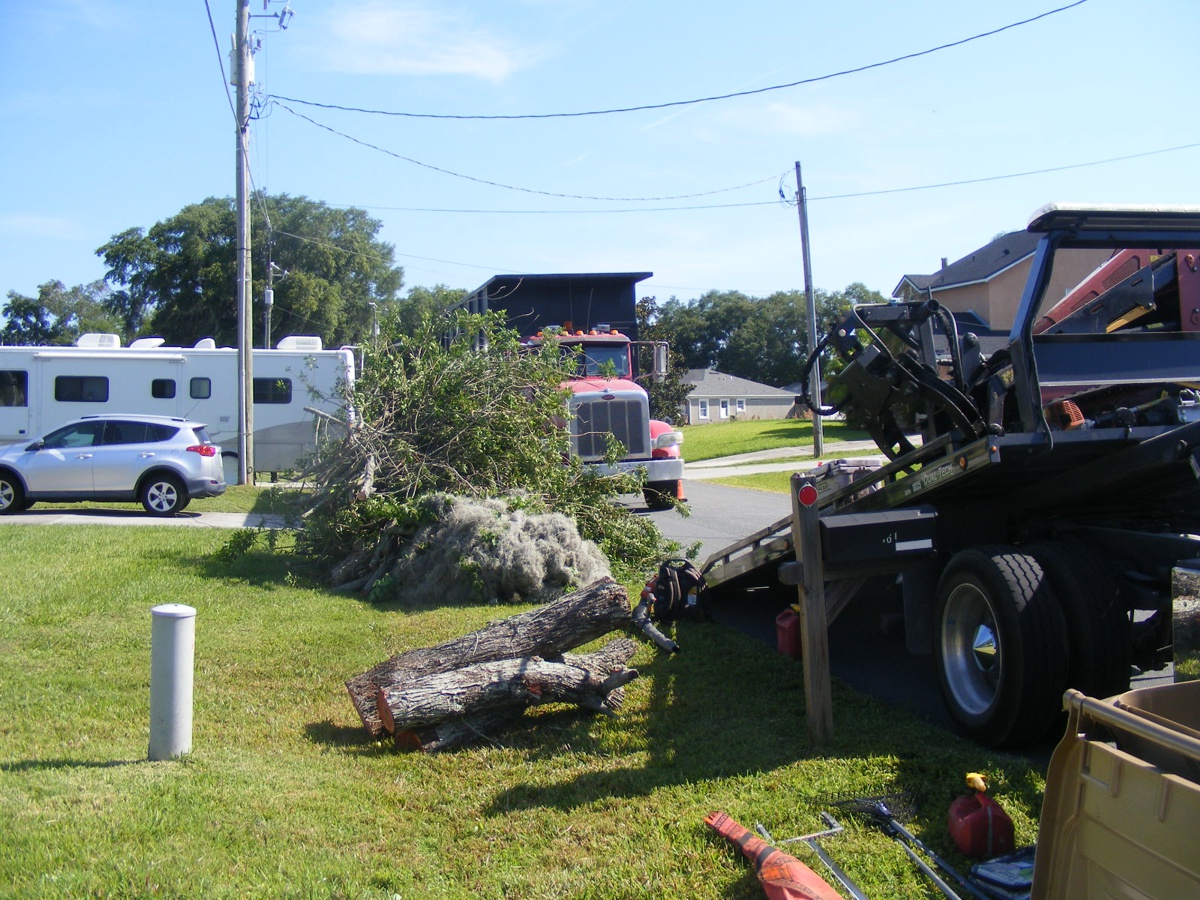 The small front-end loader with the claw has completed its work to bring all the limbs and moss to the side of the street. Now it is on the tow truck ready for departure. The high-rise crawler is still being used in the back yard.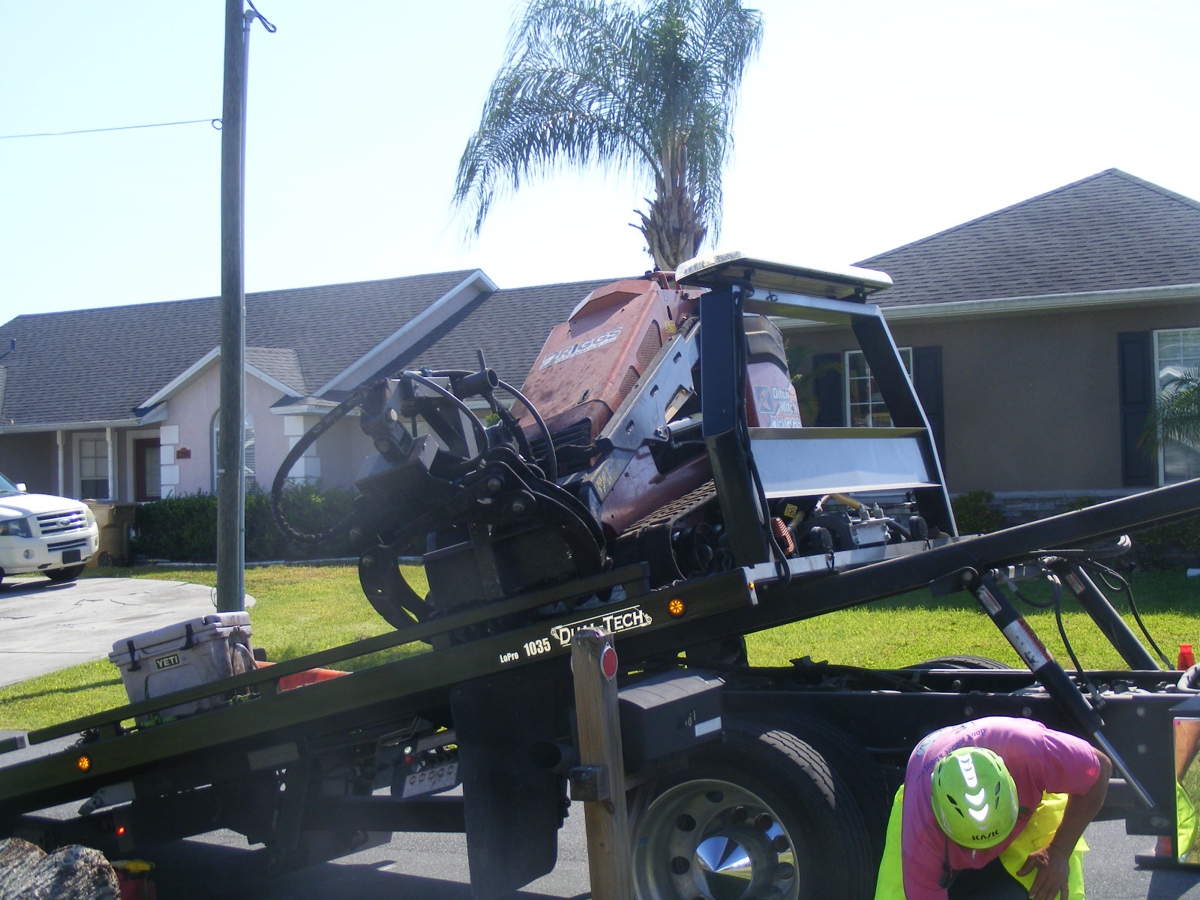 The high reach rig has all the outriggers deployed with the tree surgeon at work above. The other guy who cut the tree into small pieces with his chain saw came back with a trash can to rake up the small twigs. I let him know he could put them in our burn pit. He is at the bottom right corner of the photo below.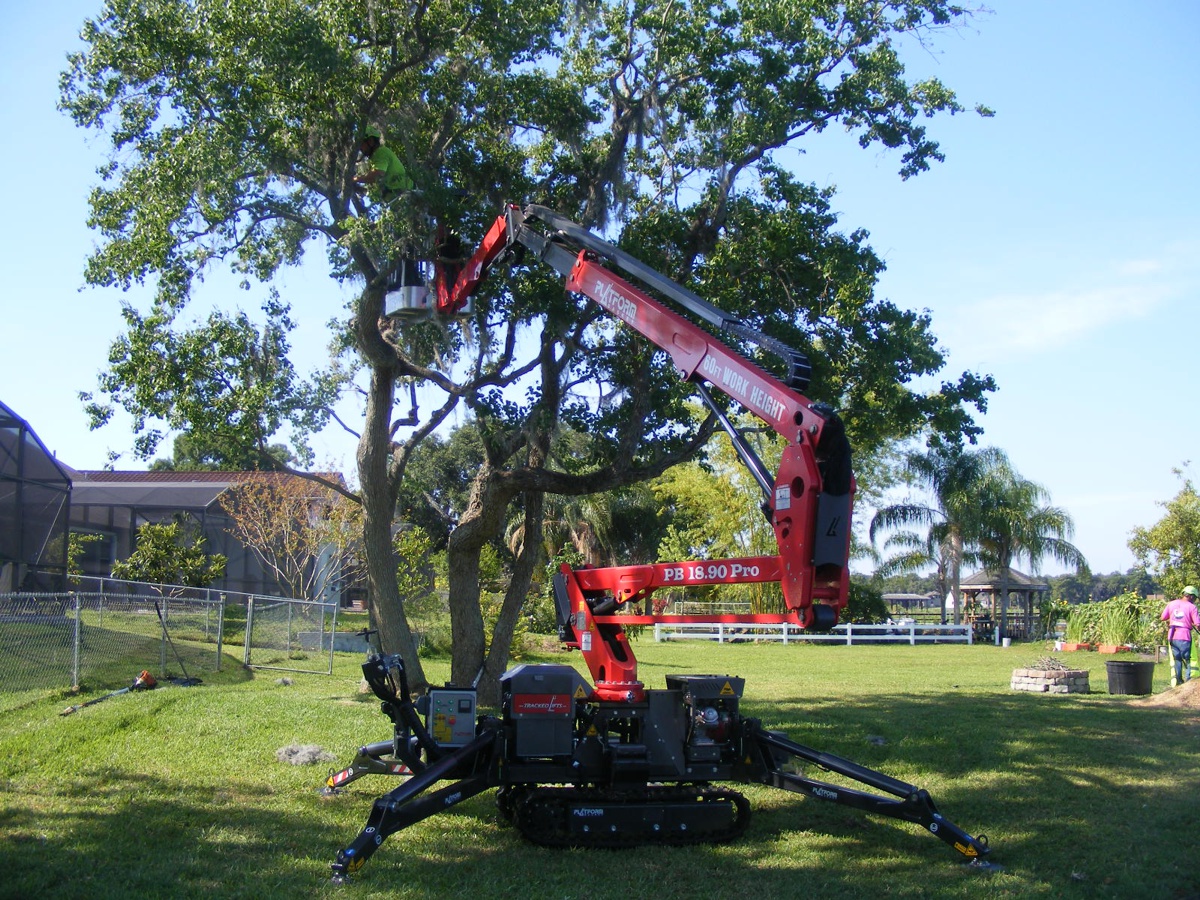 Here is a zoom photo of the guy working in the tree to remove more moss and the dead limbs that have been smothered by the moss.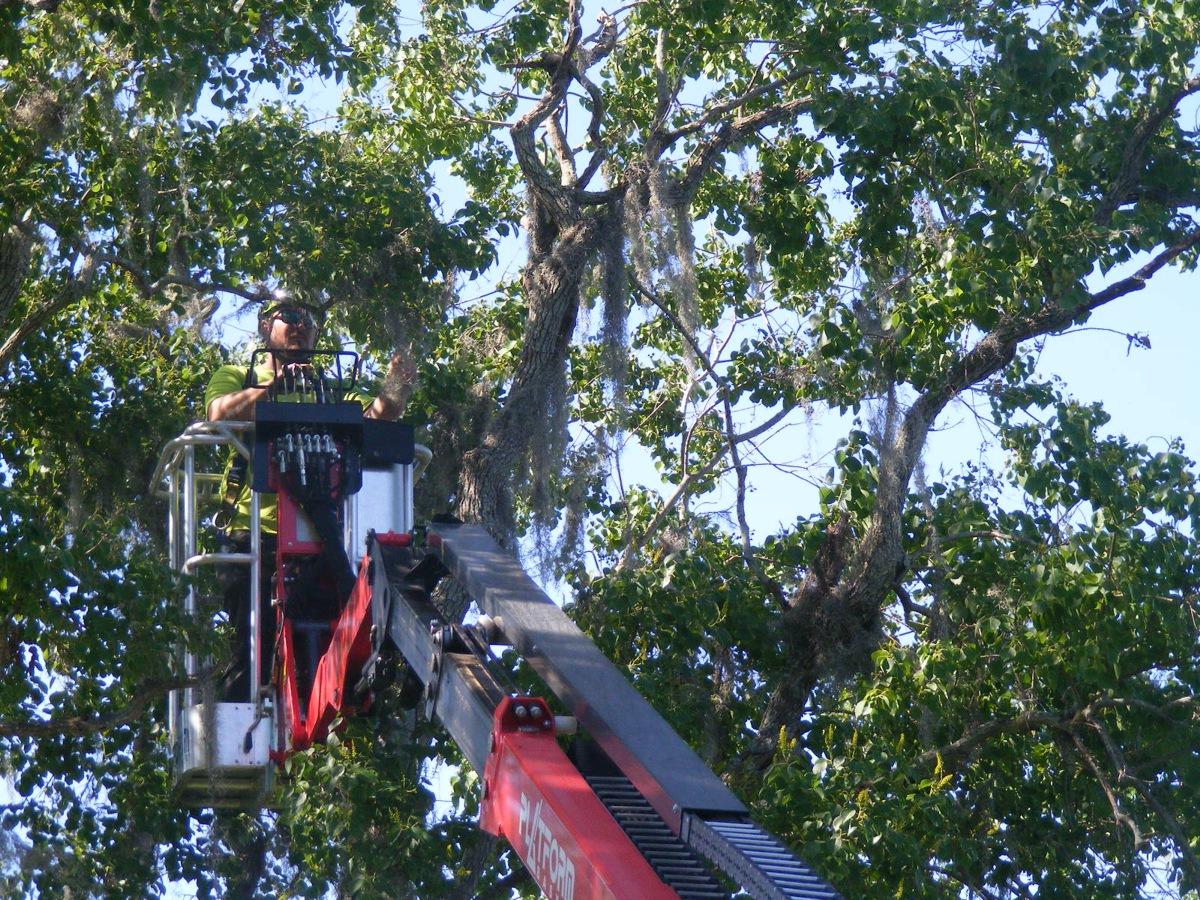 D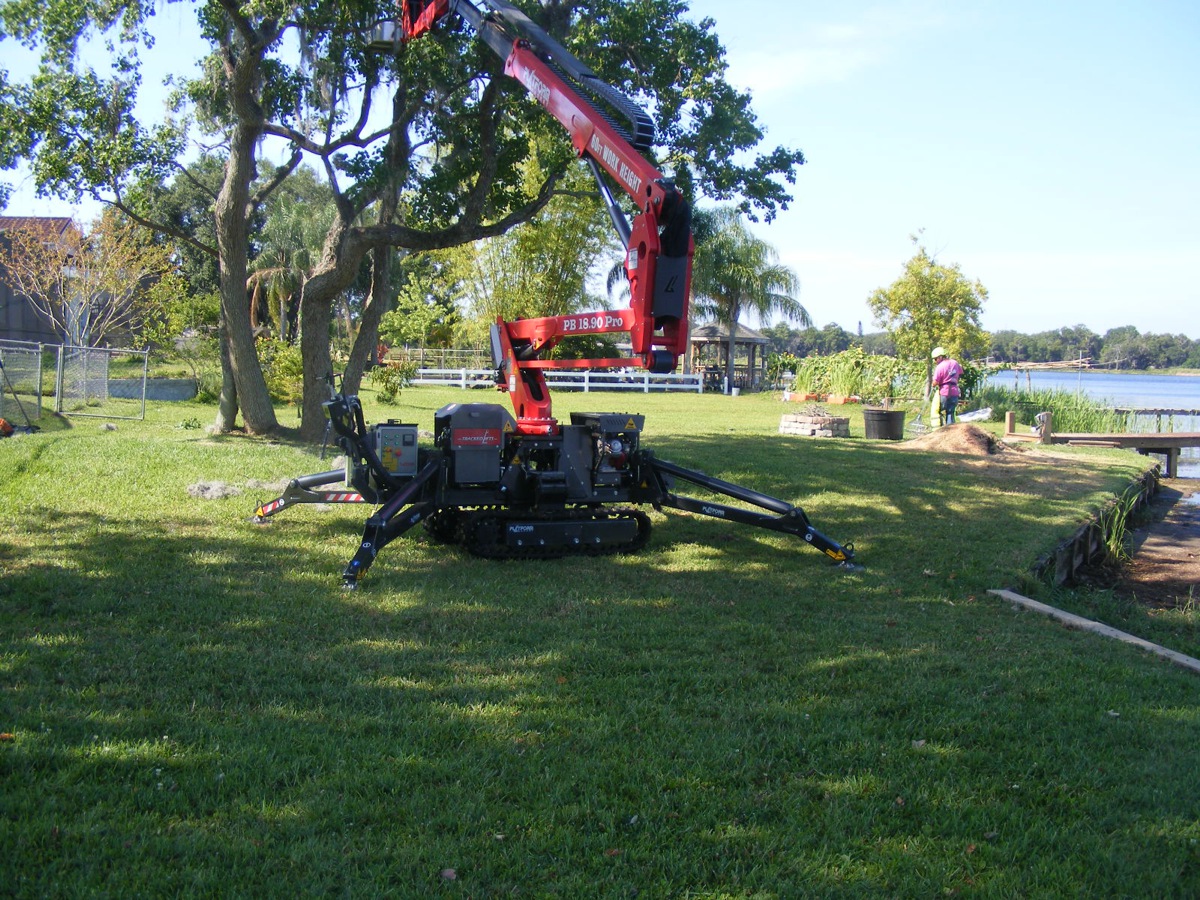 This view shows the lake is at a low level today.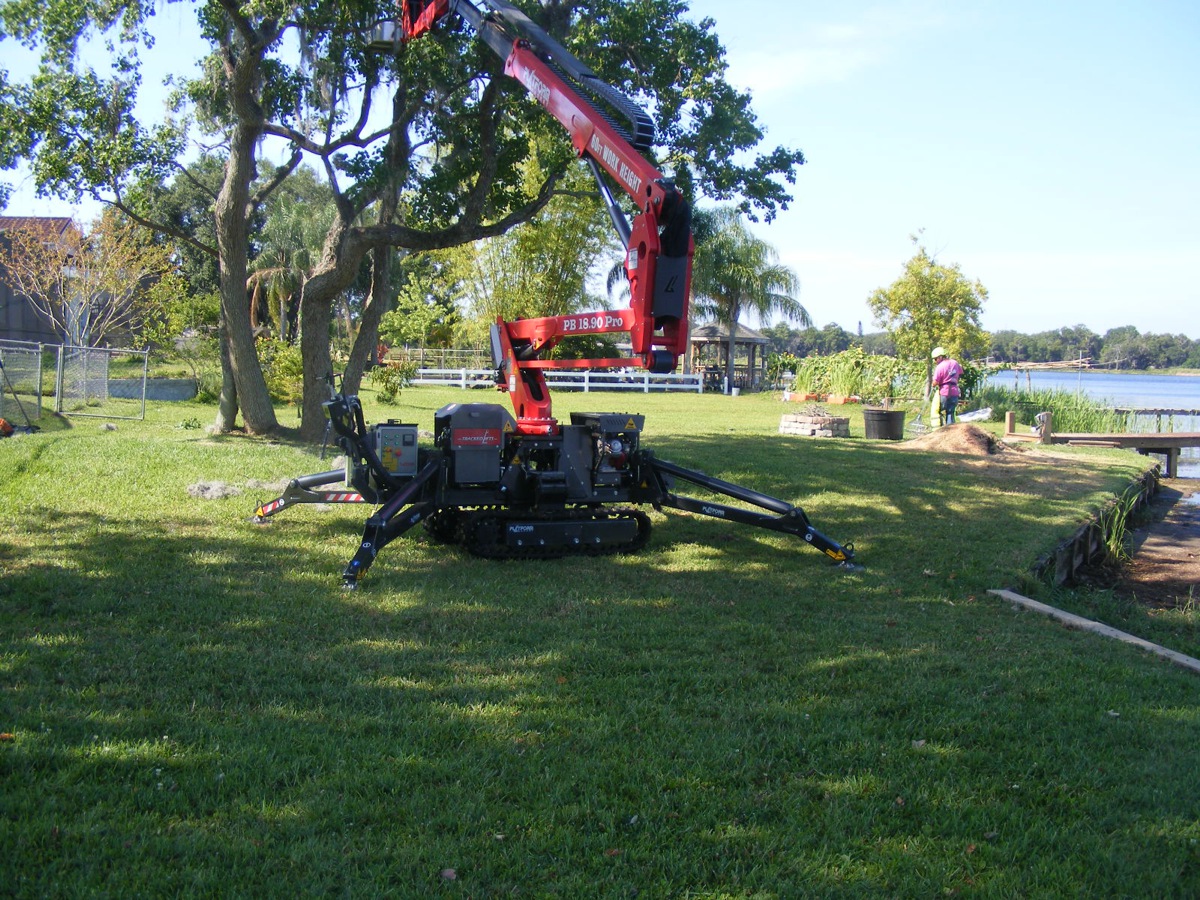 This close-up view shows the details of the "Tracked Lift" unit with the engine that provides the hydraulic pressure to make everything work as it was intended.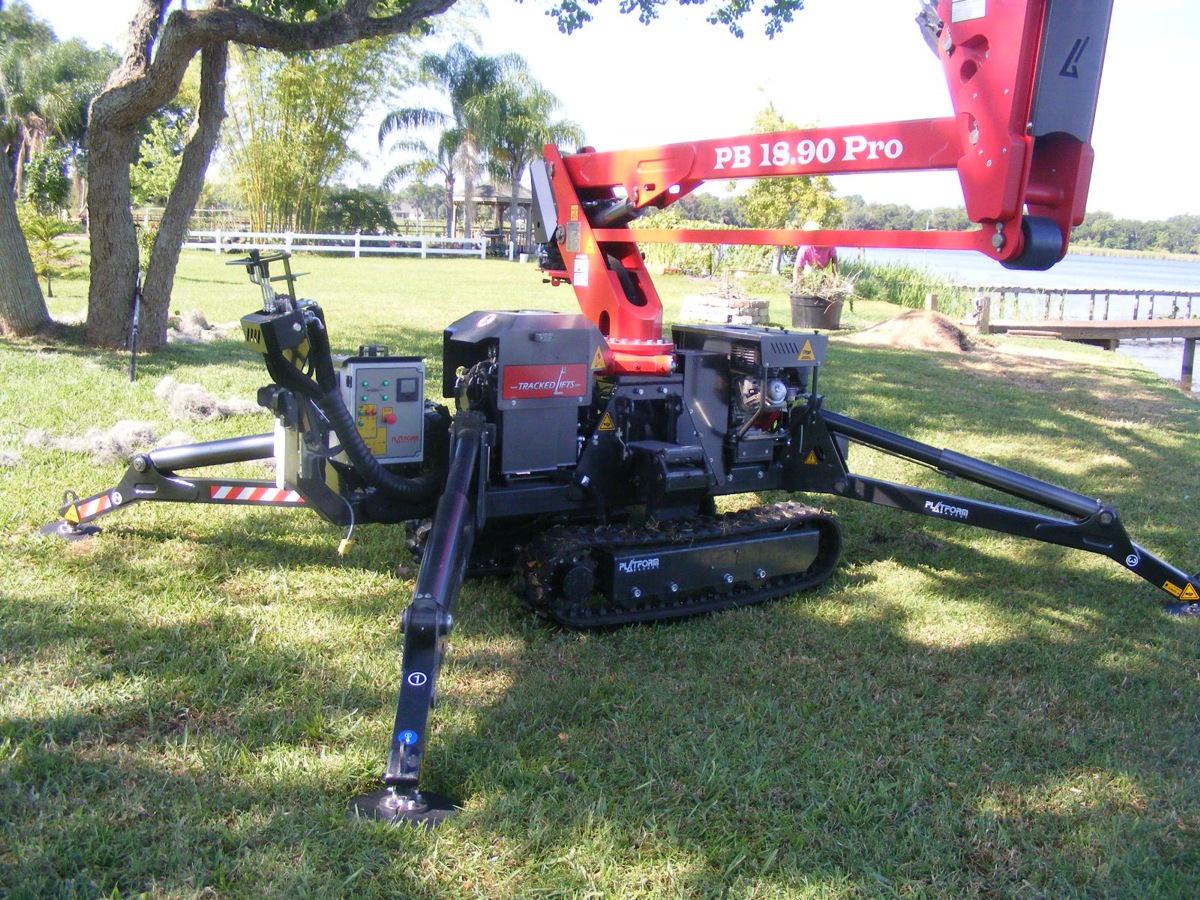 The boom can still go up higher than what is shown here.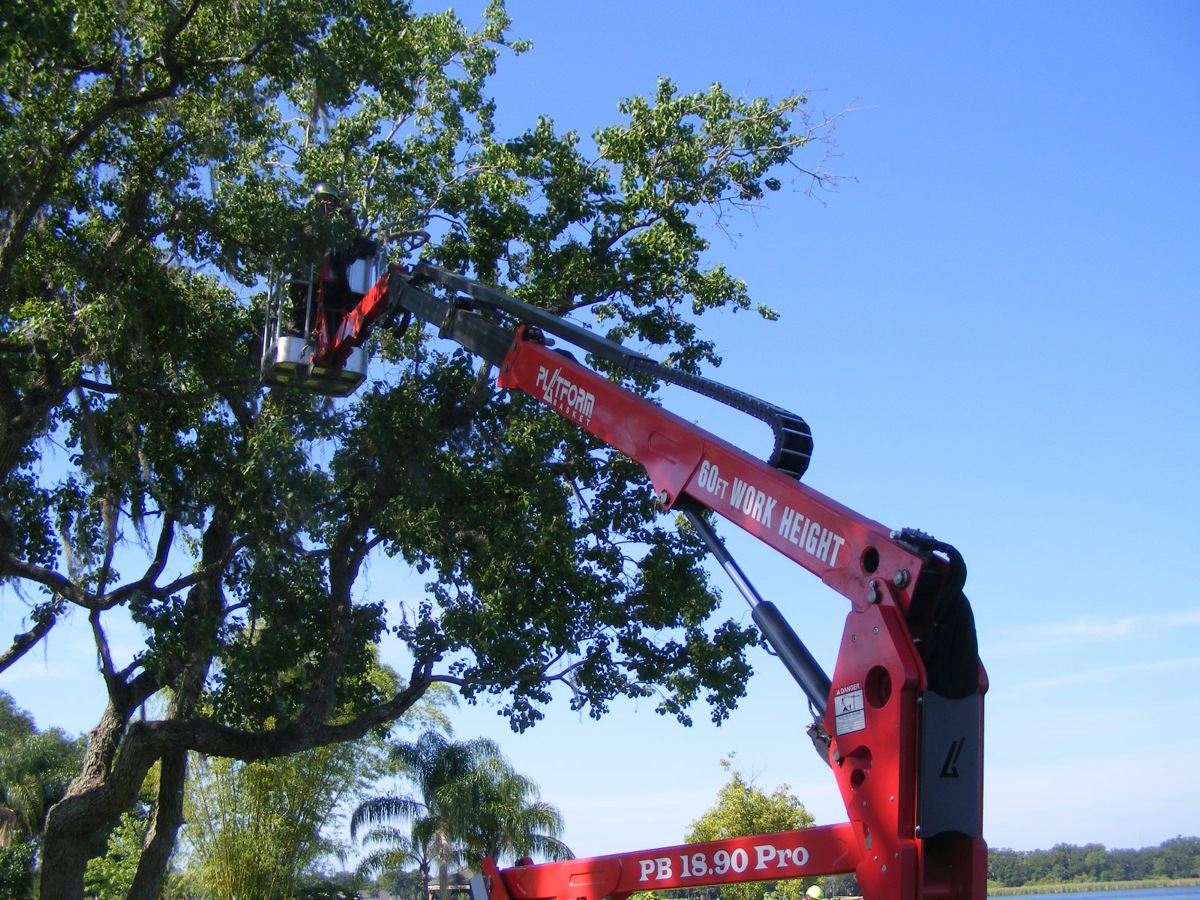 Linda keeps an eye on the water level as it is really low before the summer rains arrive.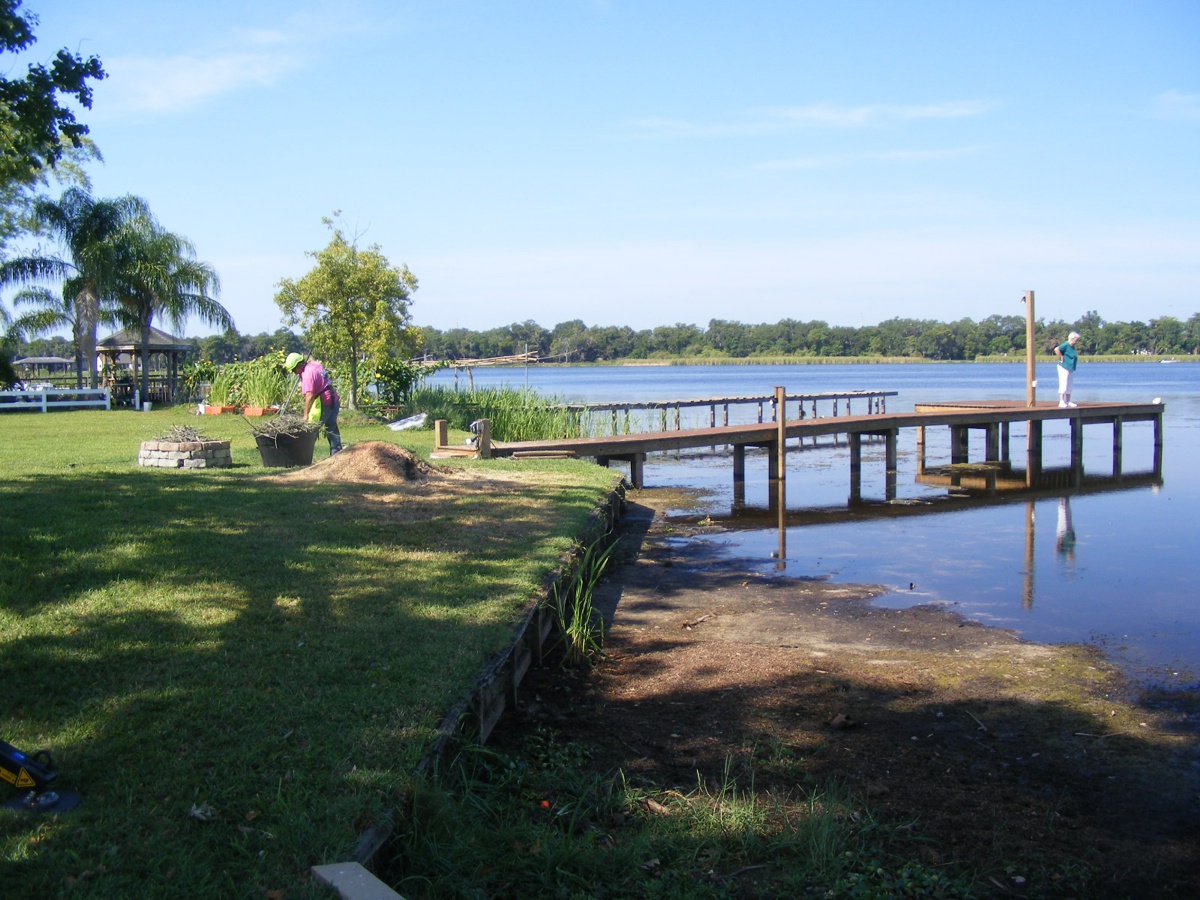 This view looking north shows a family of ducks in the shallow water.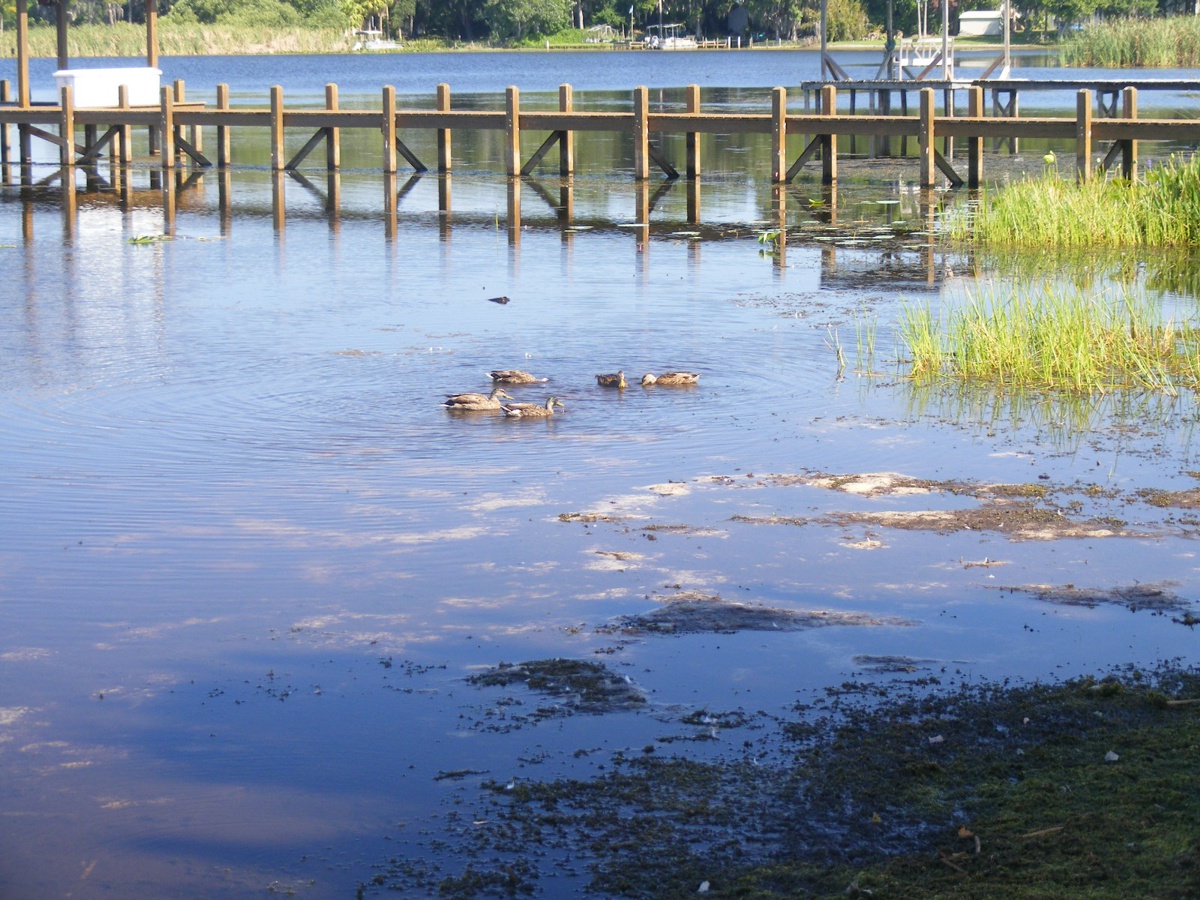 The limbs and moss cut from the tree are piling up on the ground.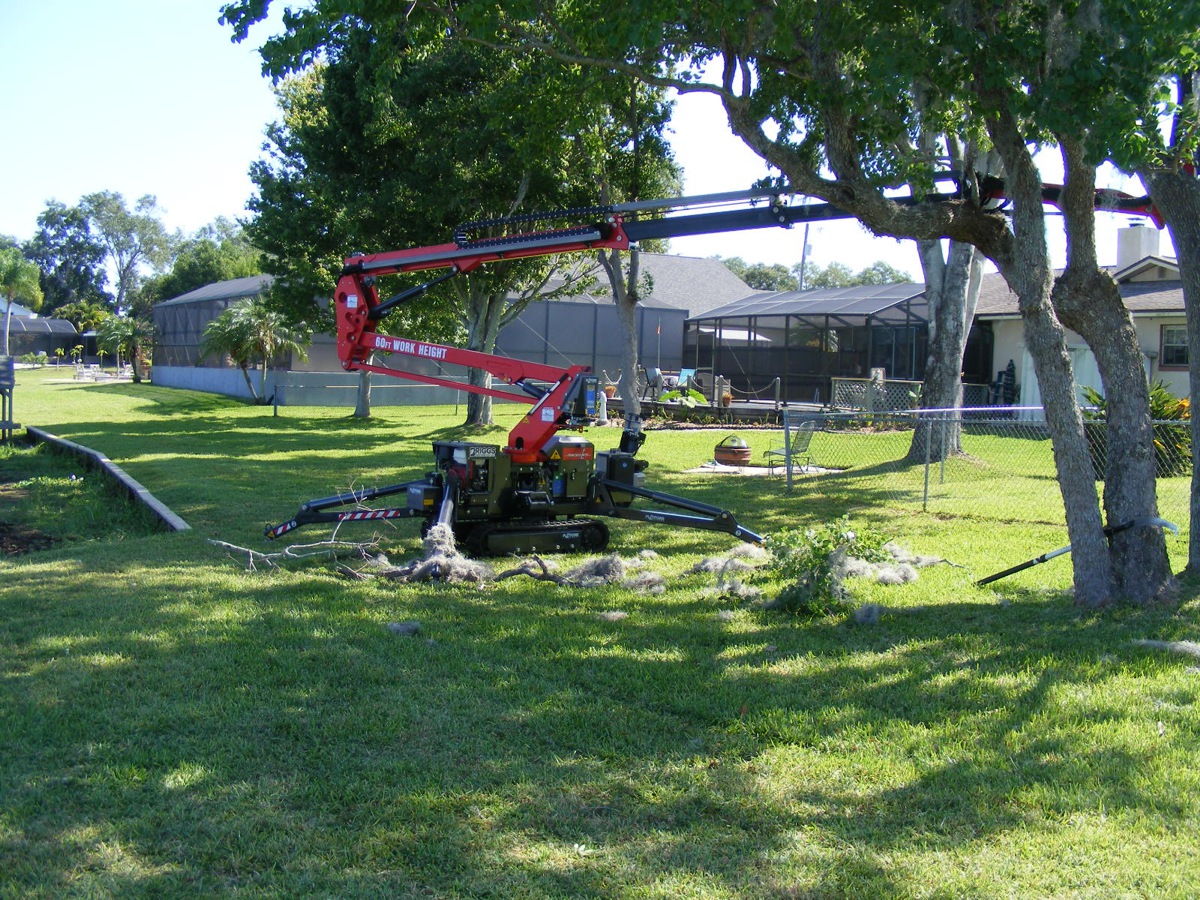 The moss has been falling all around the tree in the back yard.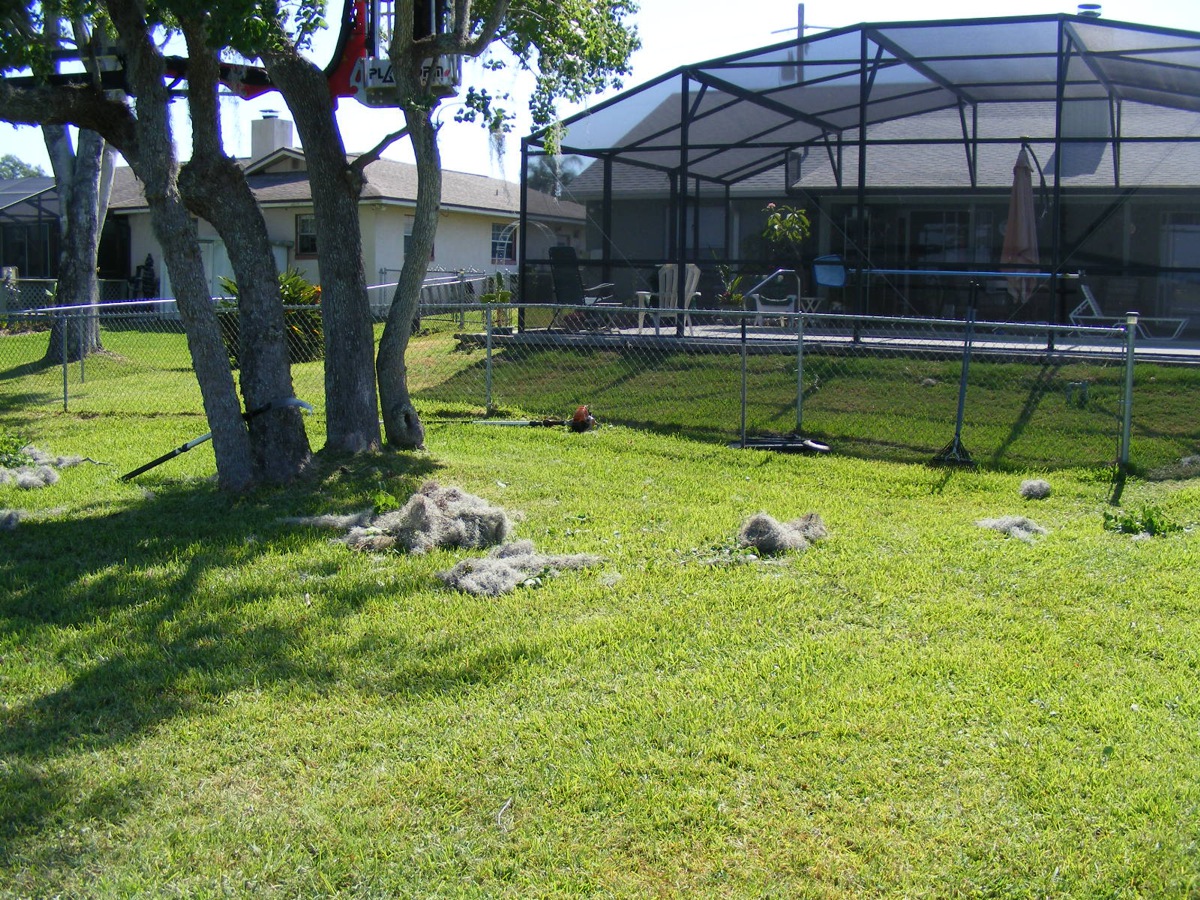 This view from south of the tree shows how the bucket can be maneuvered through open spaces between the large limbs and the trunks of the trees.