Rain and Roof Leak in the Kitchen (again) · · PAGE 56.
March 29, 2018: Today was a warm day with no rain, allowing me to spray the sealant on the suspected spots on the roof of the Florida Room. This vent pipe is the likely ingress point when rain and leaves pile up on this part of the roof. I wanted to get this better view of the potential leak locations around the plumbing vent pipe on the roof. Ants going in an out of these holes confirmed I needed to apply the black sealer heavily as seen in the next photos further down this page.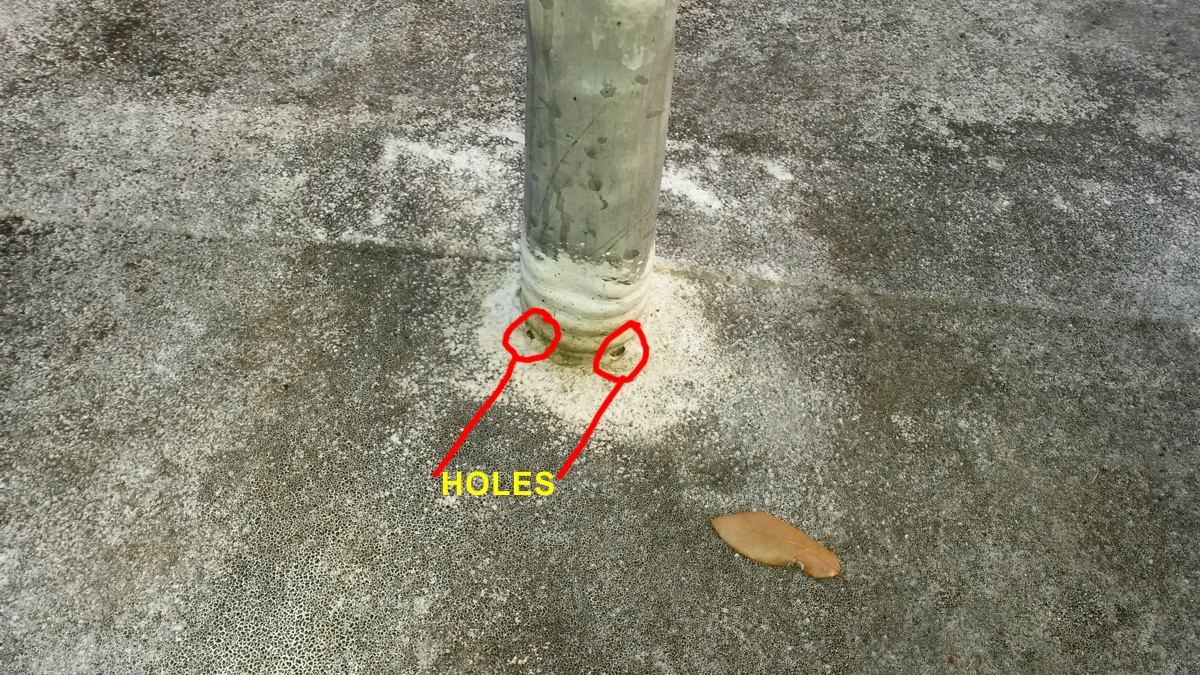 More debris from the oak trees has to be blown away from the target areas. I also brought up a broom to work the spots left behind from the leaf blower.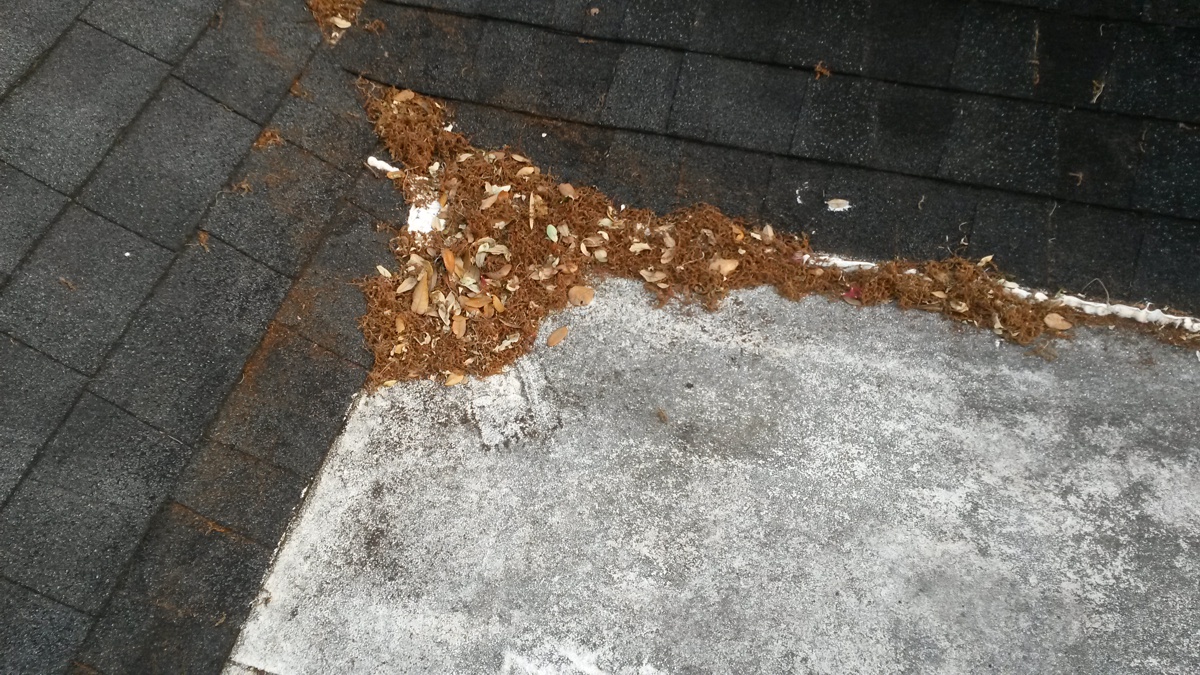 I went straight to work on the most likely spots, then looked around for other potential leakage locations.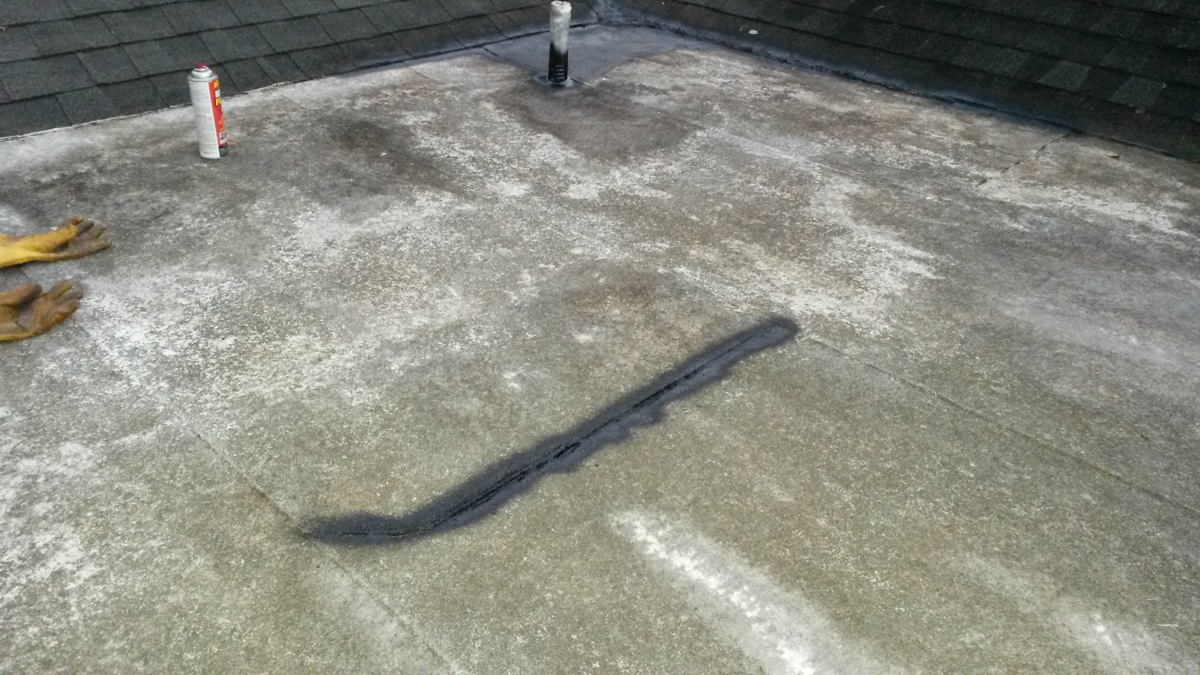 Here is a close-up view of the vent pipe looking at the northwest side.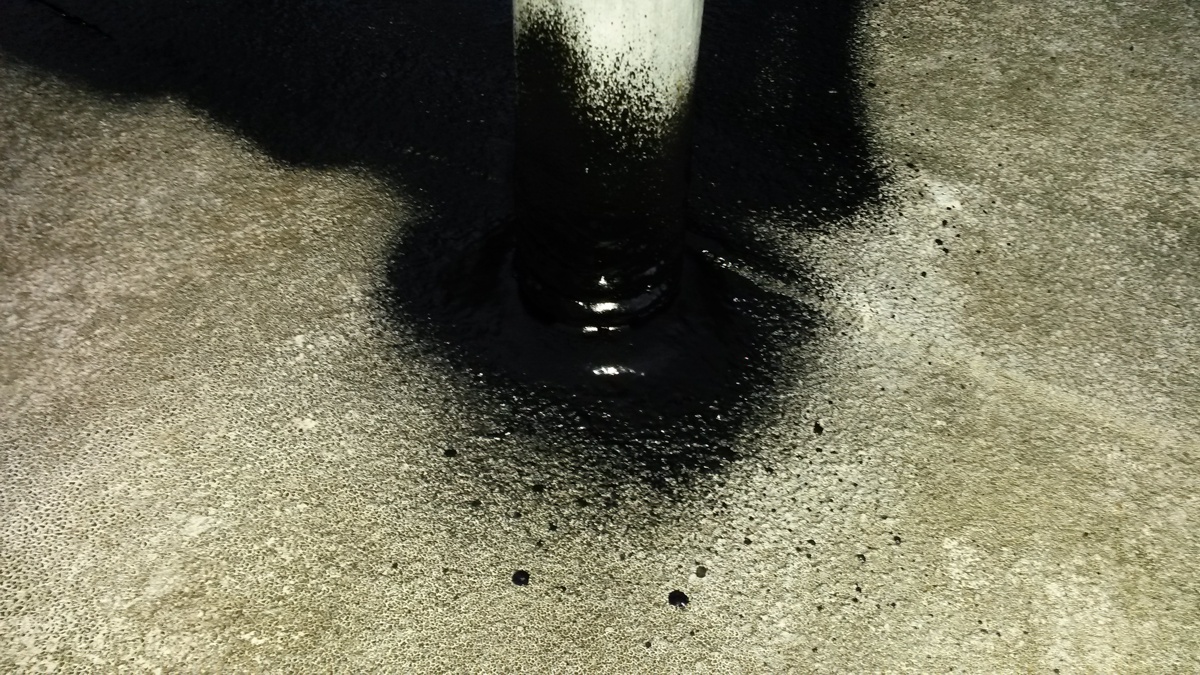 This second view is taken looking at the northeast side of the pipe from about 45 degrees to the left of the image directly above.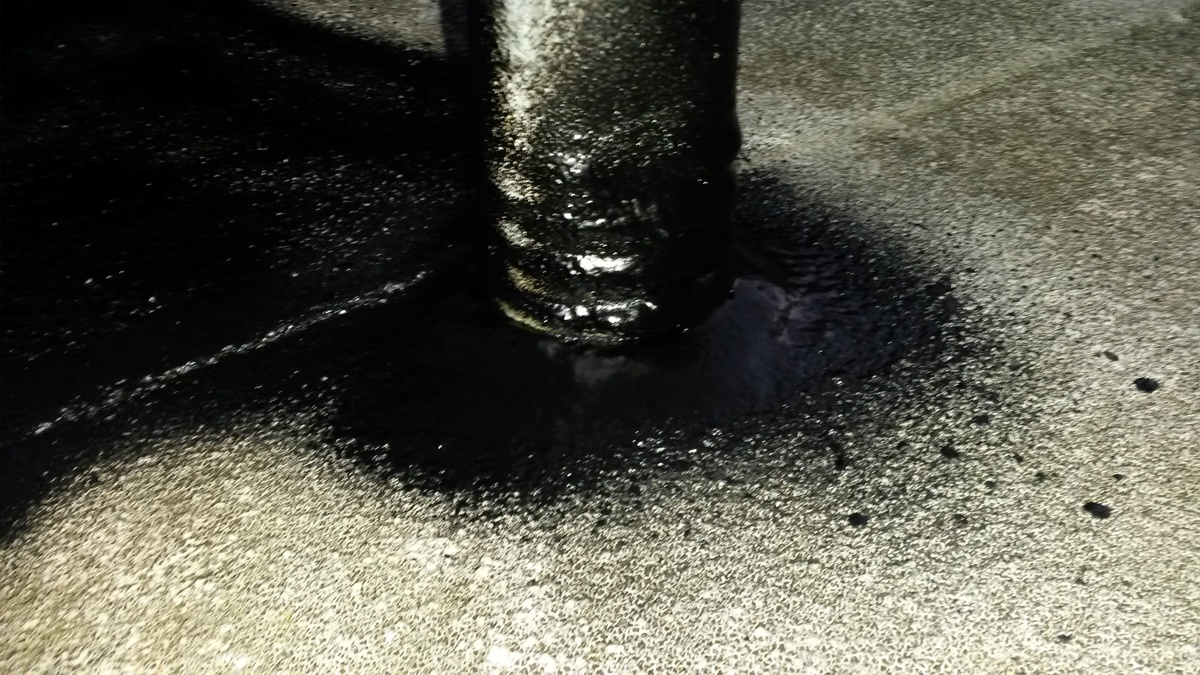 With the base of the pipe well covered, I started to cover up all the previous sealant from my first attempt to stop the leak.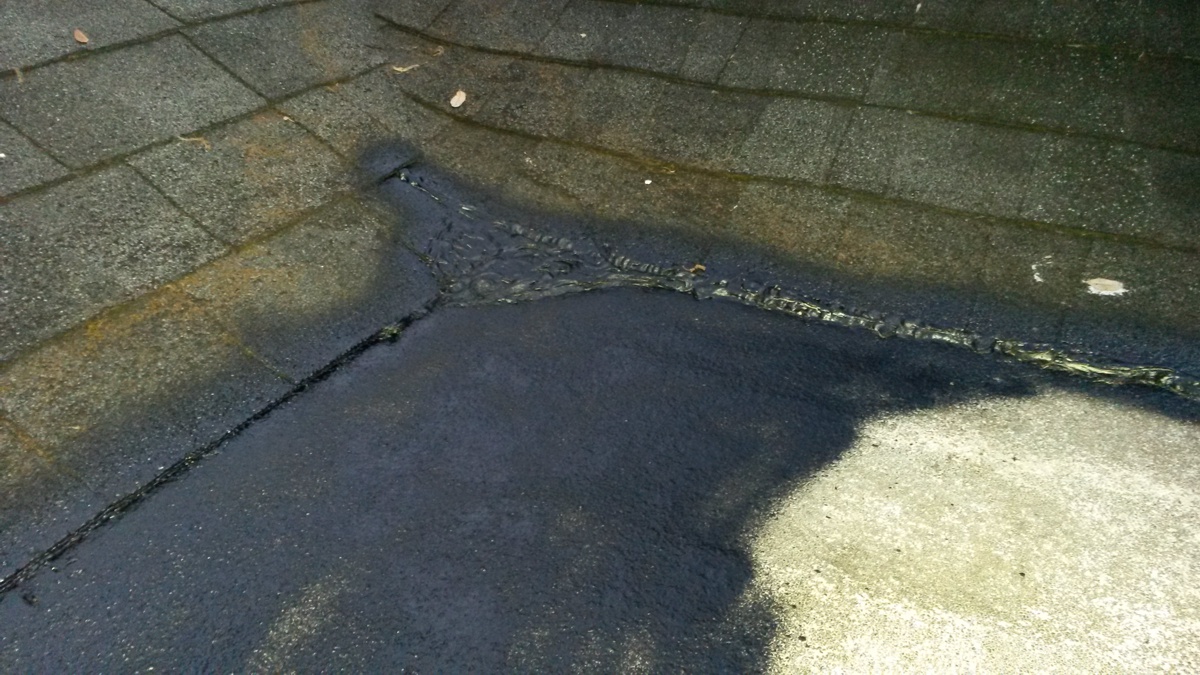 I went looking for other potential leak spots and gave them a liberal coating of the new sealant.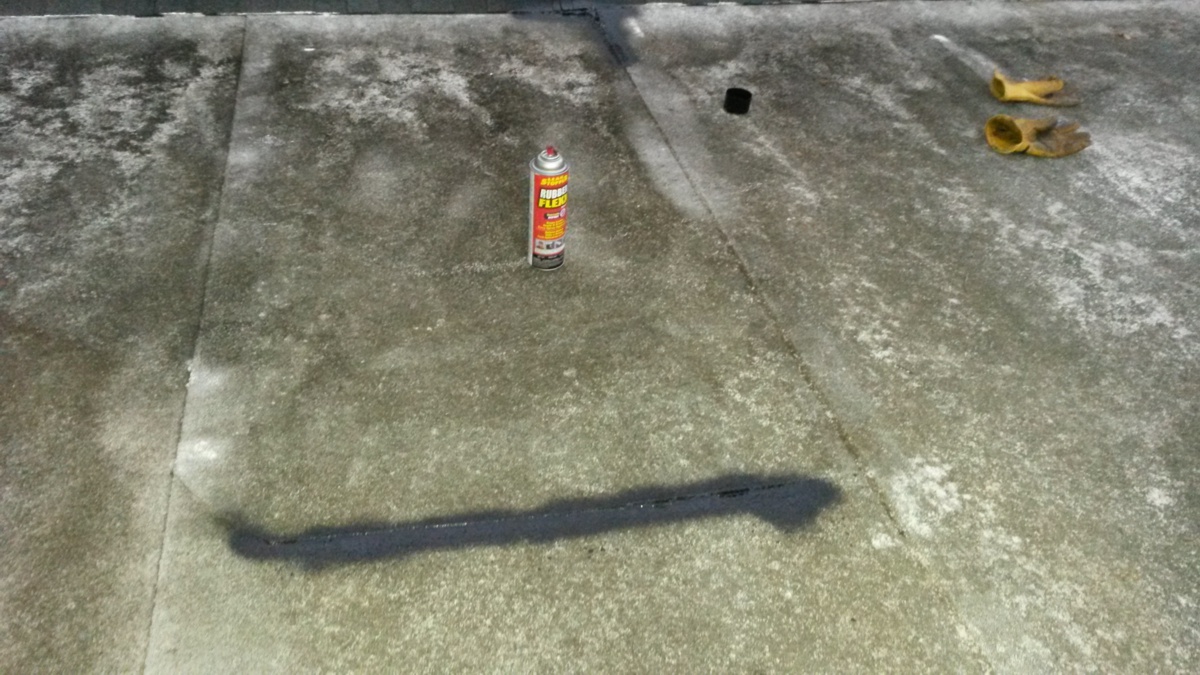 This location is about 10 feet from the corner of the roof where the previous work was done.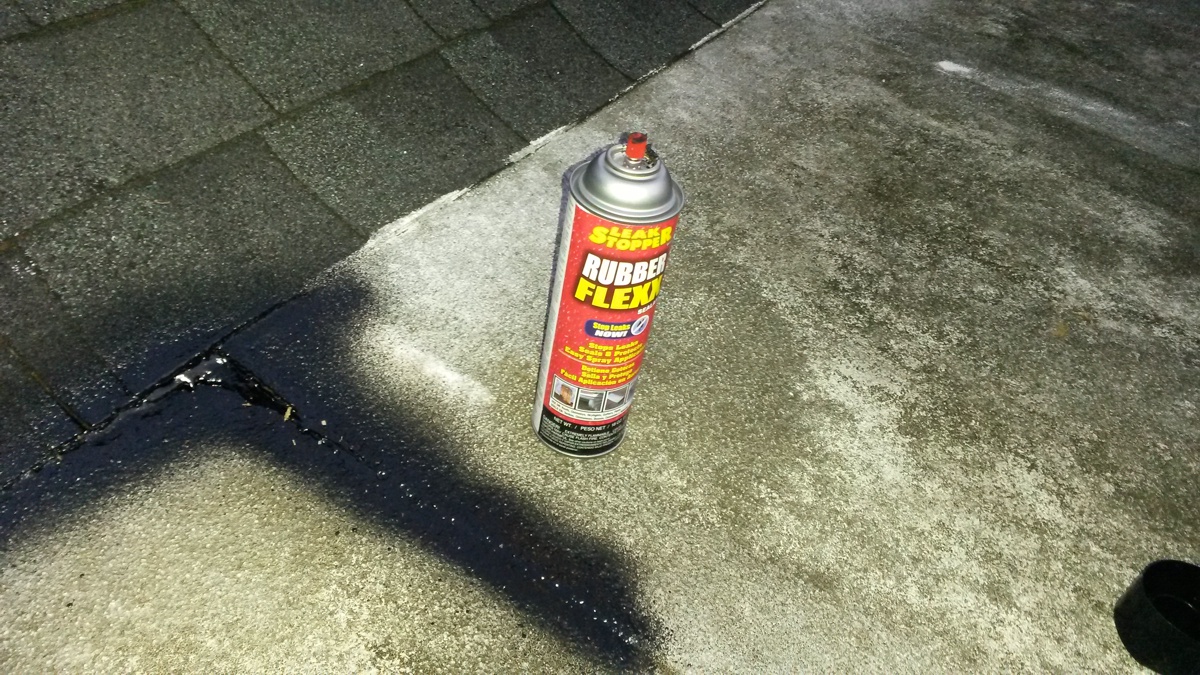 This location is near the center of the roof over the Florida Room.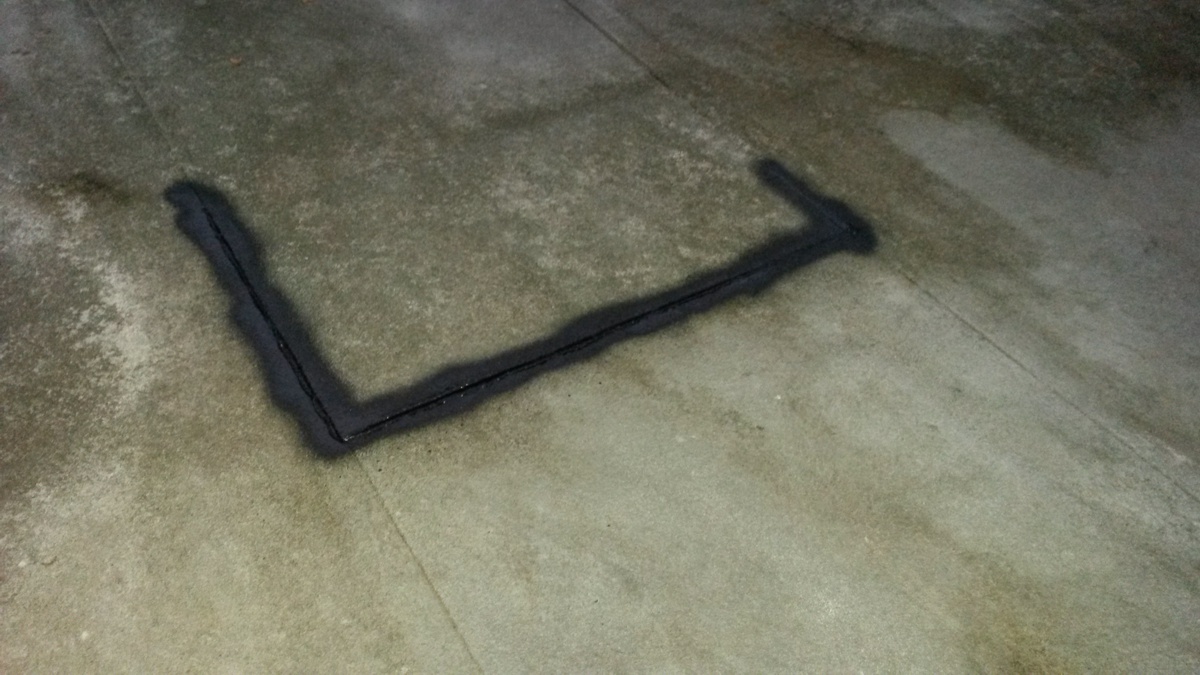 This spot near the north edge of the roof had a nail that stuck up above the roofing material. I had driven the nail down flush with the surface when I was up here a month ago. Today was the day to add some sealant to that location. The sun was setting as I finished up and took this photo after 35 minutes from first photo at the top of this page to the last photo below.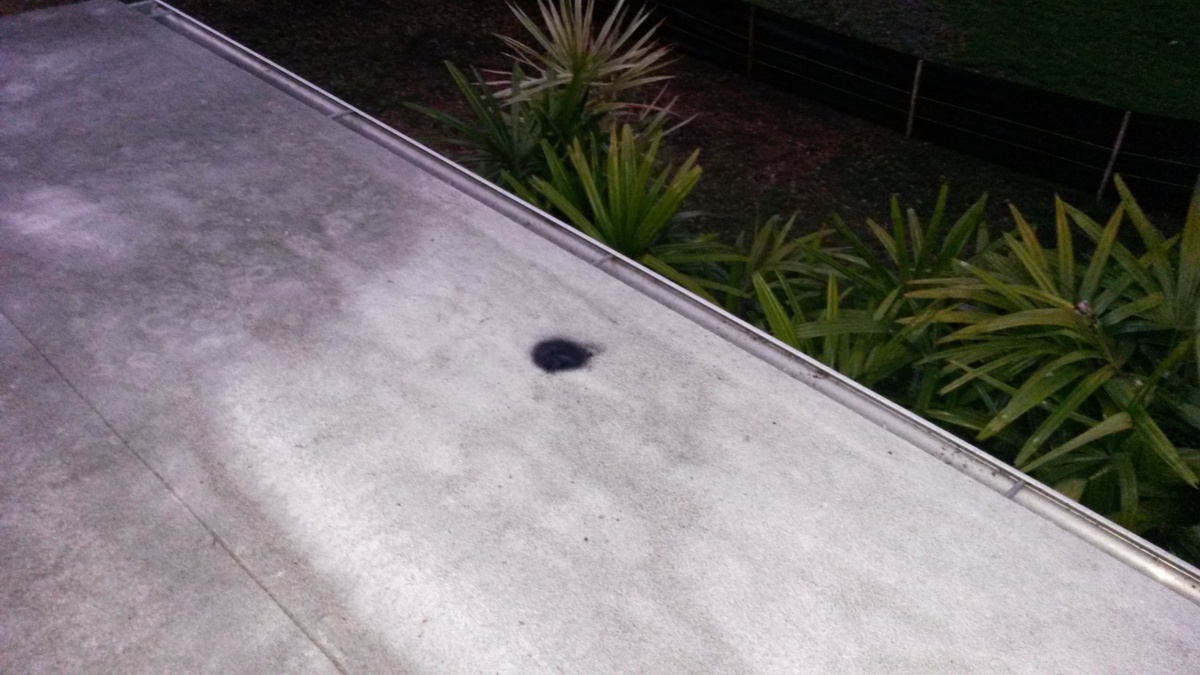 It is supposed to rain in the next few days. We will see if there are any drips in the kitchen. April 12, 2018: I have not seen any water leaking into the kitchen during recent light rain showers in the past week or so.