Wendell Folks RV-8 Project - Page 67.
October 25, 2007: Sorry for the delay in posting this page on November 18, 2007. If you compare these two photos to similar ones on his pages 65 and 66, you can see the change in the shape of the lower edges of the canopy skirts. Here is the view of the forward left side below the windshield roll bar where the skirt meets the fuselage side skins.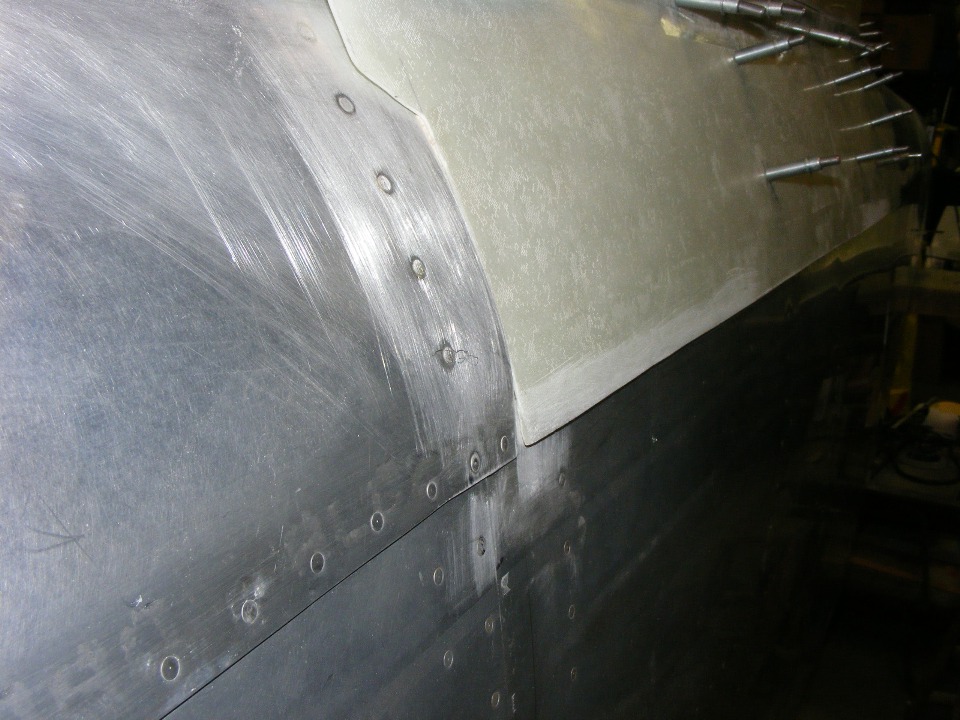 This is a similar view on the right forward edge of the canopy skirt. All this work is the final preparation before permanently attaching the canopy skirts to the canopy frame, and finally securing the windshield to the fuselage with layers of fiberglass cloth and epoxy resin. Those layers of glass cloth will overlap the leading edge of the canopy skirts and the plexiglass bubble canopy. That overlap will seal out the wind when this bird reaches speeds over 200 MPH.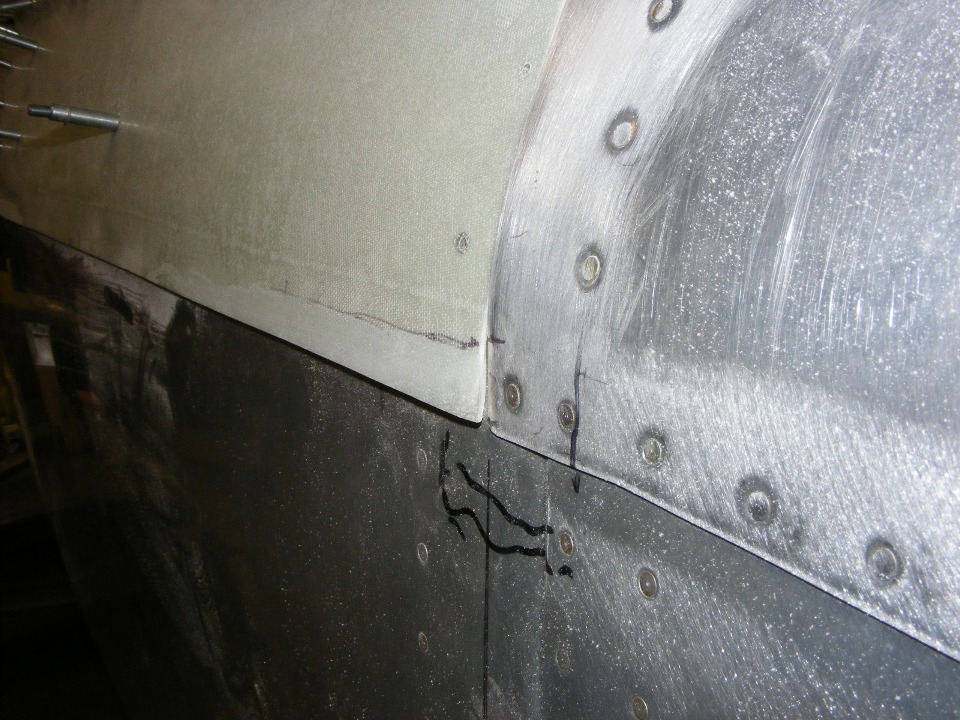 November 3, 2007: It is another Saturday, this time after my first week of travel for my day job. The RG-58 coaxial cable is routed through the front section of the vertical stabilizer to the VOR antenna mount in preparation for final installation on the fuselage.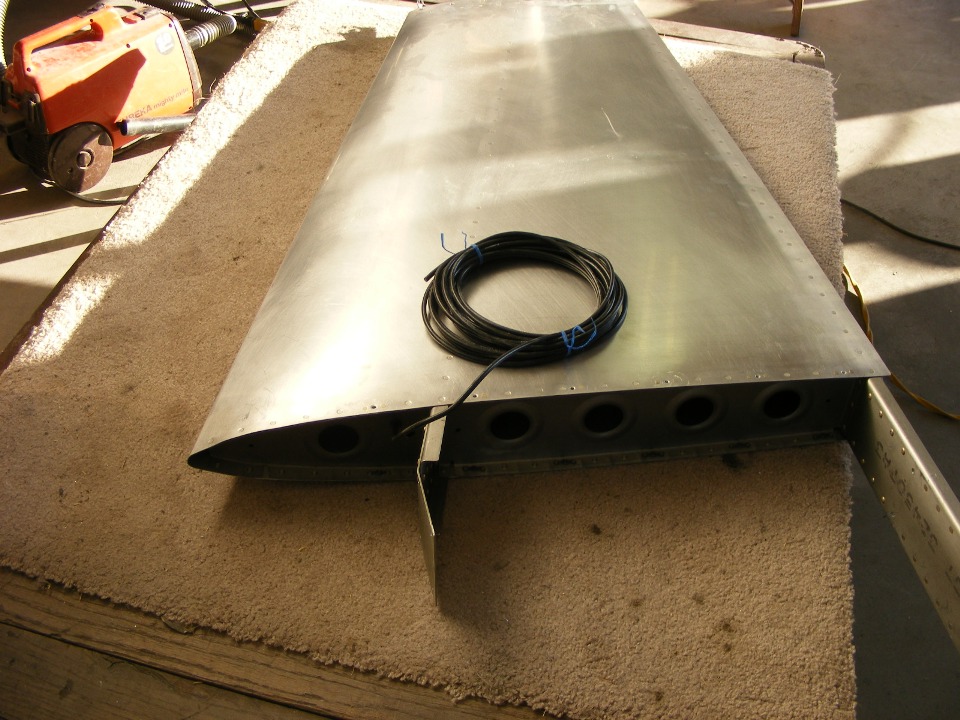 Here is the view of the topside of the VS showing the mount for the VOR antenna and the end of the coaxial balun that attaches to the antenna rods when the "hockey puck" is finally mounted.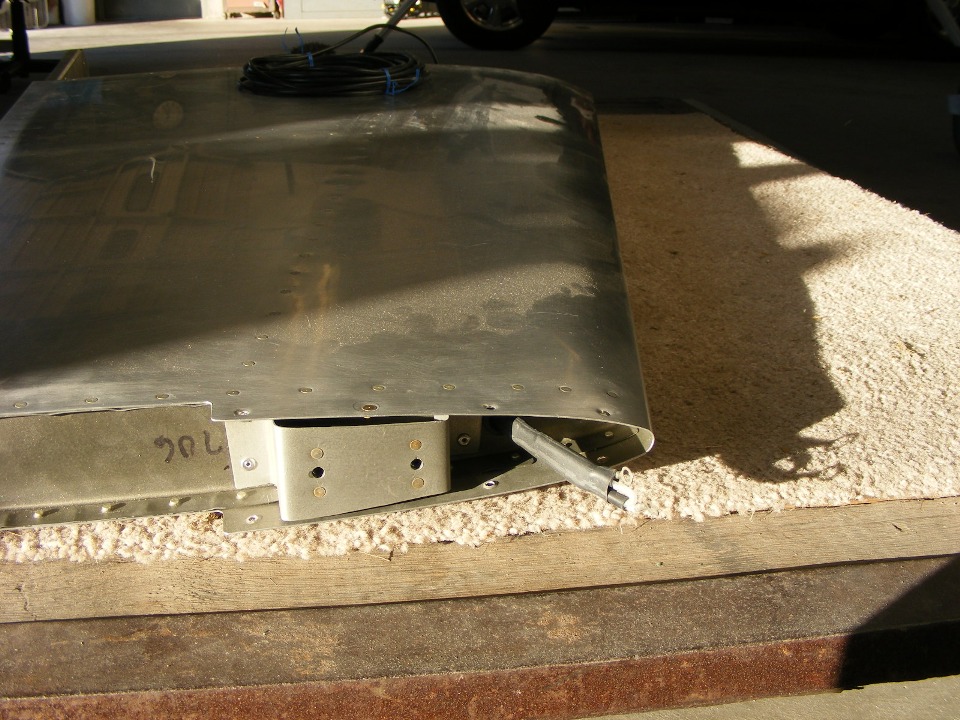 Here is another view of the right rear of the canopy skirt showing the fit of it to the fuselage skin. Some UHMW clear tape has been added temporarily to the underside of the fiberglass skirt and to the fuselage skin to examine wear issues from opening and closing the canopy and engine vibrations during early flight testing.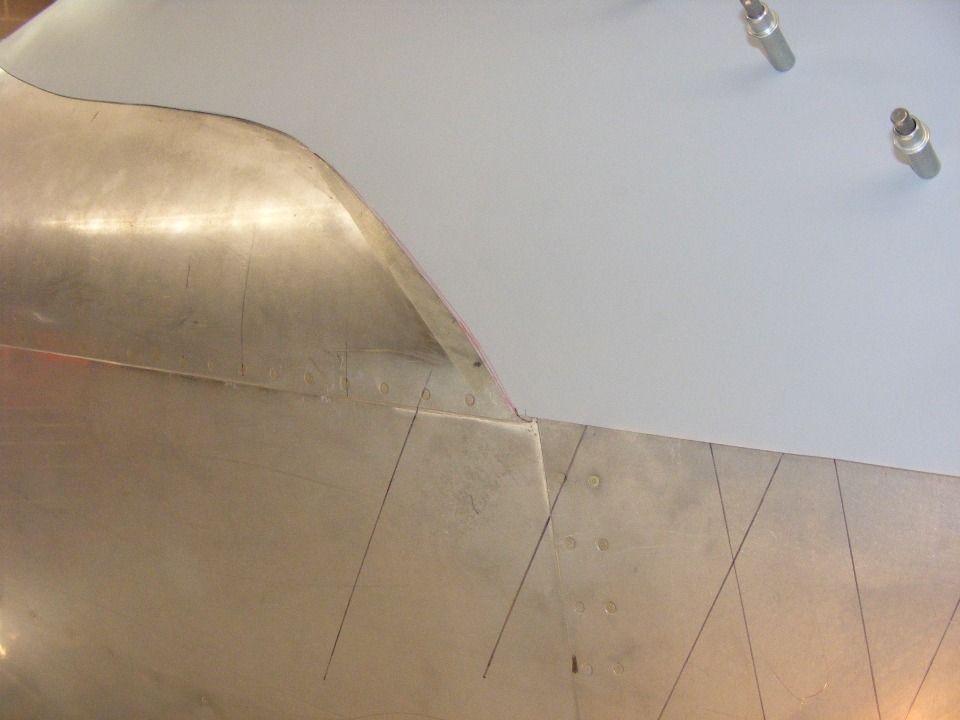 November 14, 2007: This was a Wednesday night session during a week where I had only one day of nearby travel for my day job. Wendell and his paint shop guy have been busy this week finishing up the canopy skirt installation to the canopy frame and bubble canopy. Areas that would be hard to reach after assembly have been pre-painted to insure a good finish when the time comes. In other words, Wendell wants to fly sooner than later and that means the tail feathers don't have to come off the airplane when the final painting is done.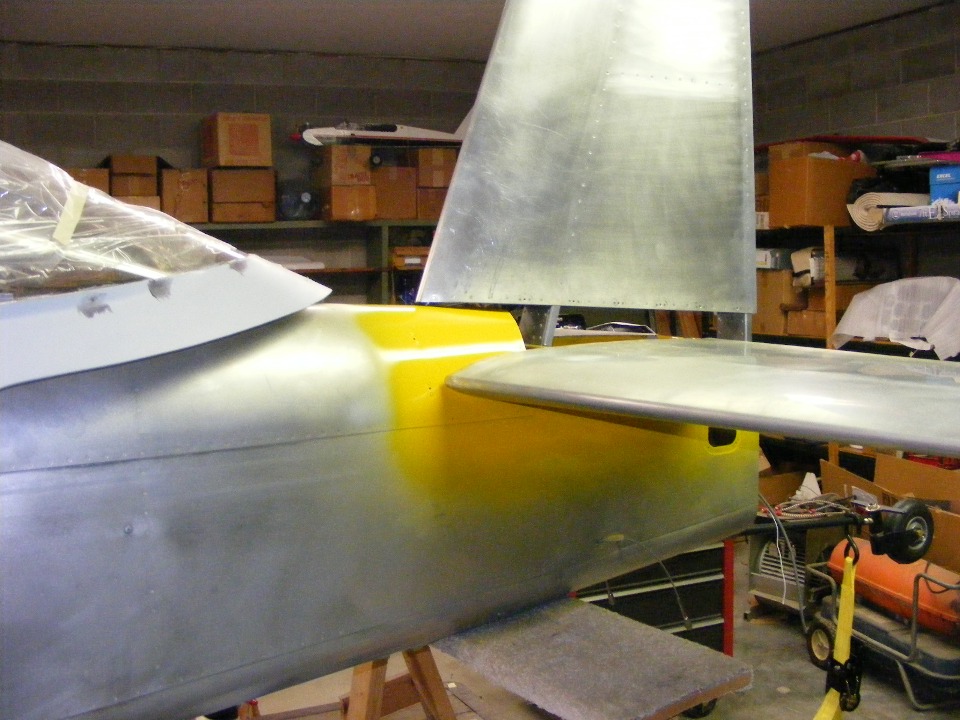 The wing leveler servo is now mounted in the left wing just inside the last rib near the wing tip.