ADS-B Out Flight Test for More FAA Data· · PAGE 452.
August 24, 2019: Today was more ADS-B out testing. The first test had ONE test point from the Daytona Beach area when I was flying on July 14, 2019. The cloud cover was scattered in the Space Coast area at 1900 to 2100 MSL. I was able to remain VFR and climbed up to 4,500 MSL to fly over the Daytona Beach Airport (KDAB). I listened to Daytona approach while in the area ABOVE their Class C airspace. This is the first airborne photo with a replacement Fuji FinePix S700 identical to my old one I purchase in April 2007 seen on my web PAGE 236. My old one was damaged while on vacation which included a day at AirVenture 2019. I am creating a number of new web pages to cover the NINE days of that ROAD TRIP as you will soon see on this web site.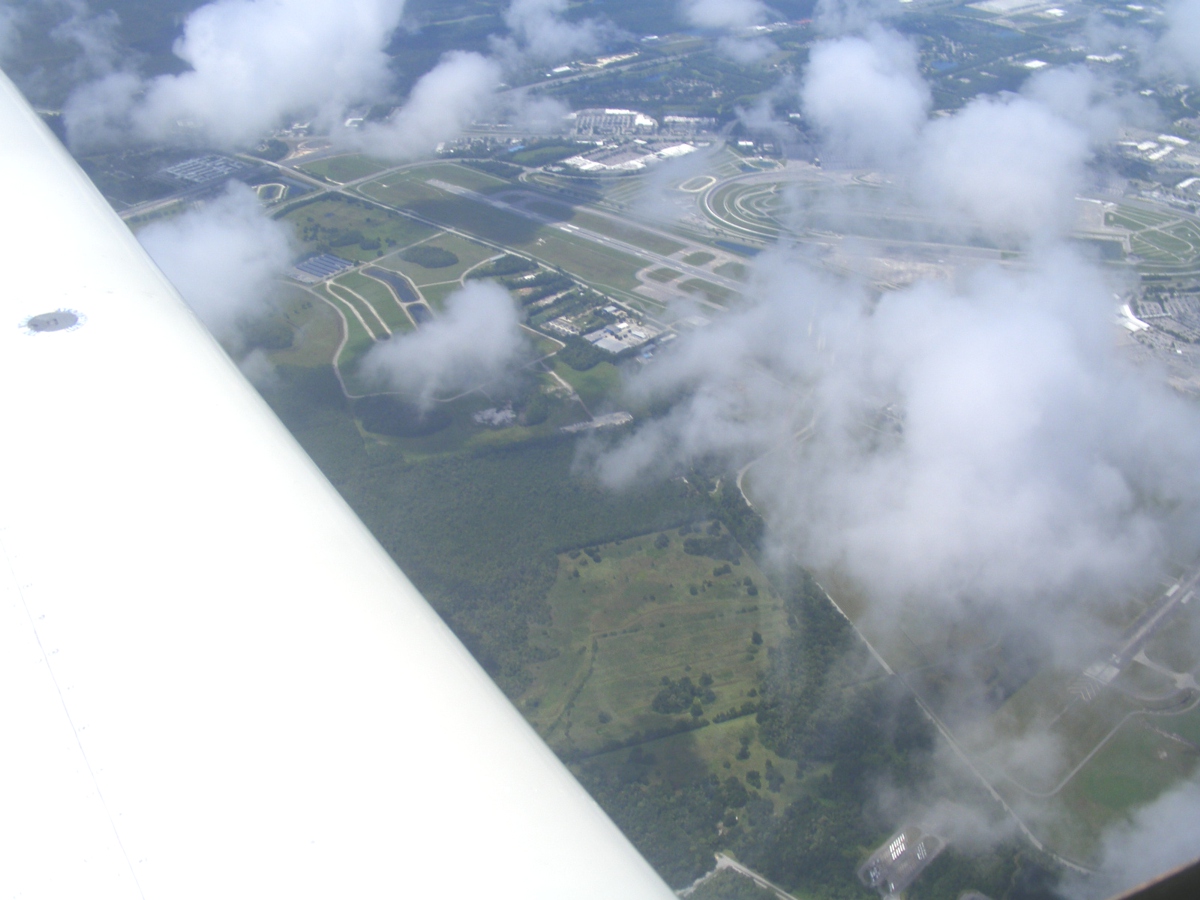 The scattered clouds below me gave way to reveal the airport and the Daytona International Speedway adjacent to the airport property.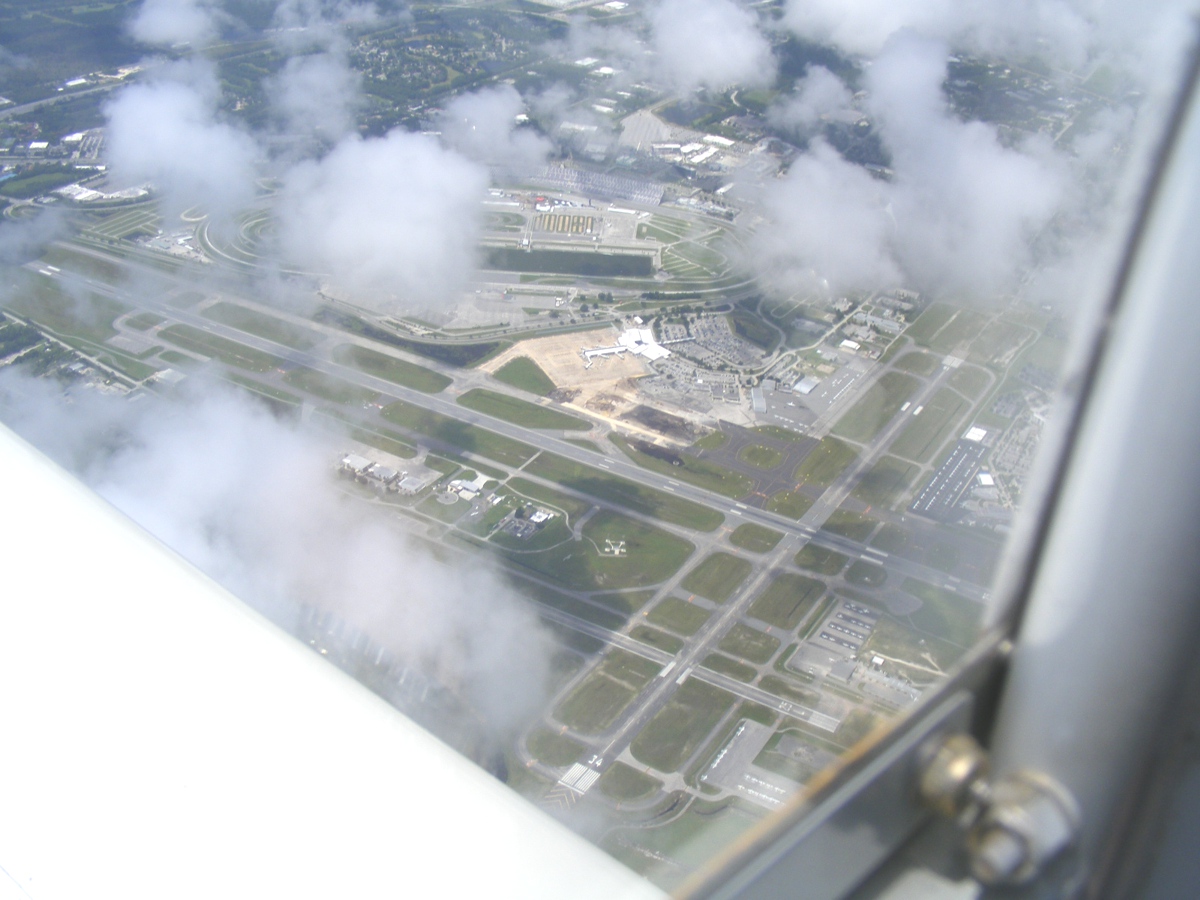 I started a left turn back toward the south and took photos as I went.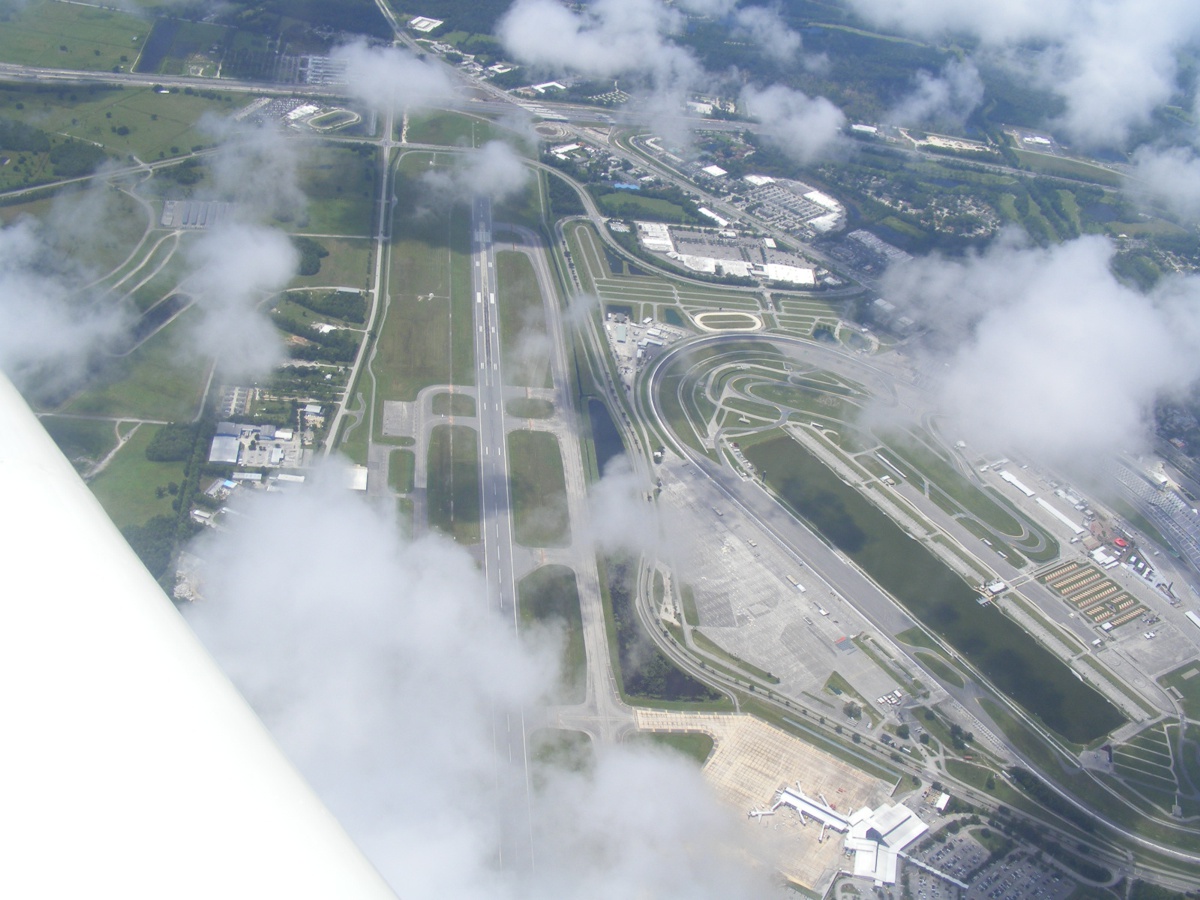 Here is a better view of the East/West runway at KDAB in my banked turn south near I-95 at the end of Interstate 4 at the top center of the photo above. I-4 heads southwest to Deland and Orlando on its way to Tampa, Florida.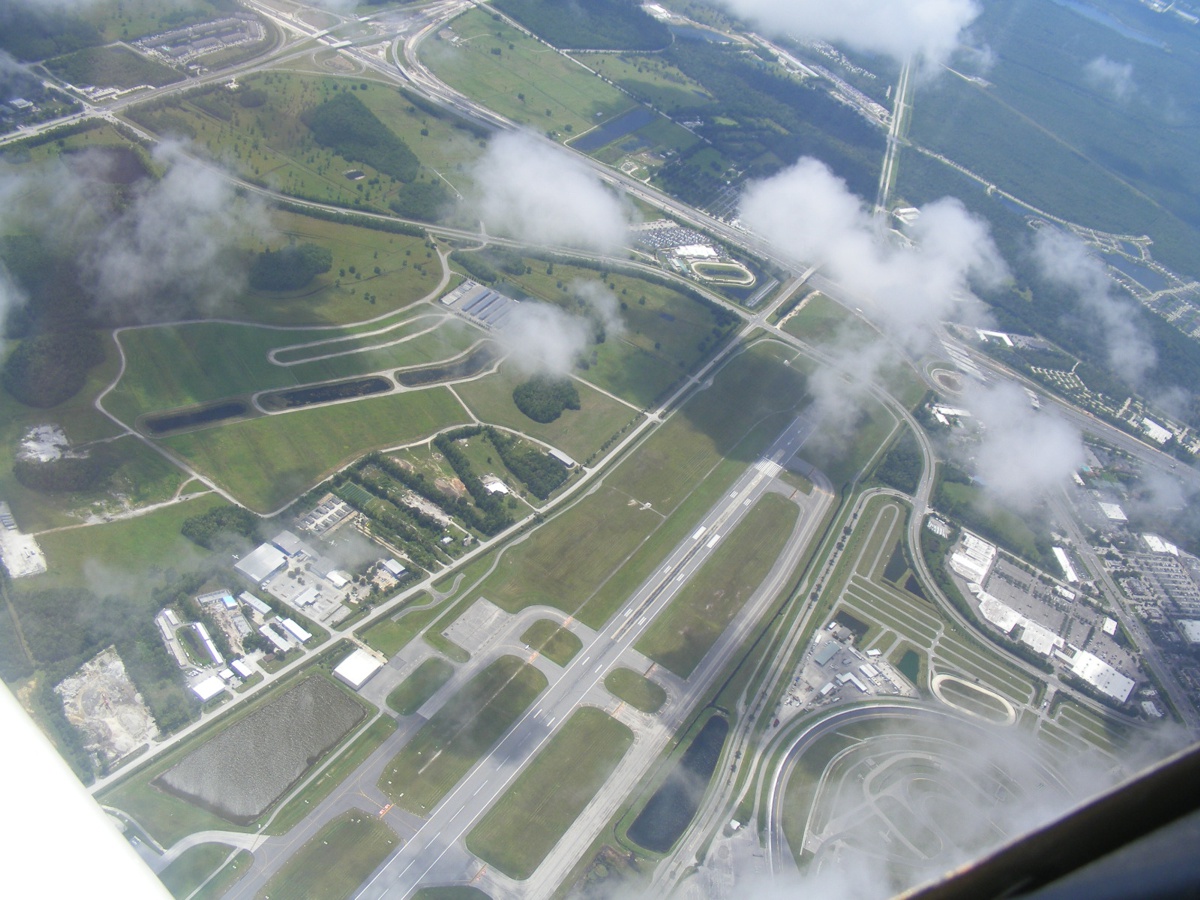 And of course, the world's most famous beach has the Atlantic Ocean to create that beach. The Ponce Inlet is at the end of THE DAYTONA BEACH. I looked down to see I was over Massey Ranch Airpark (X50) and decided to drop in for a touch and go while no other airplanes were in the pattern.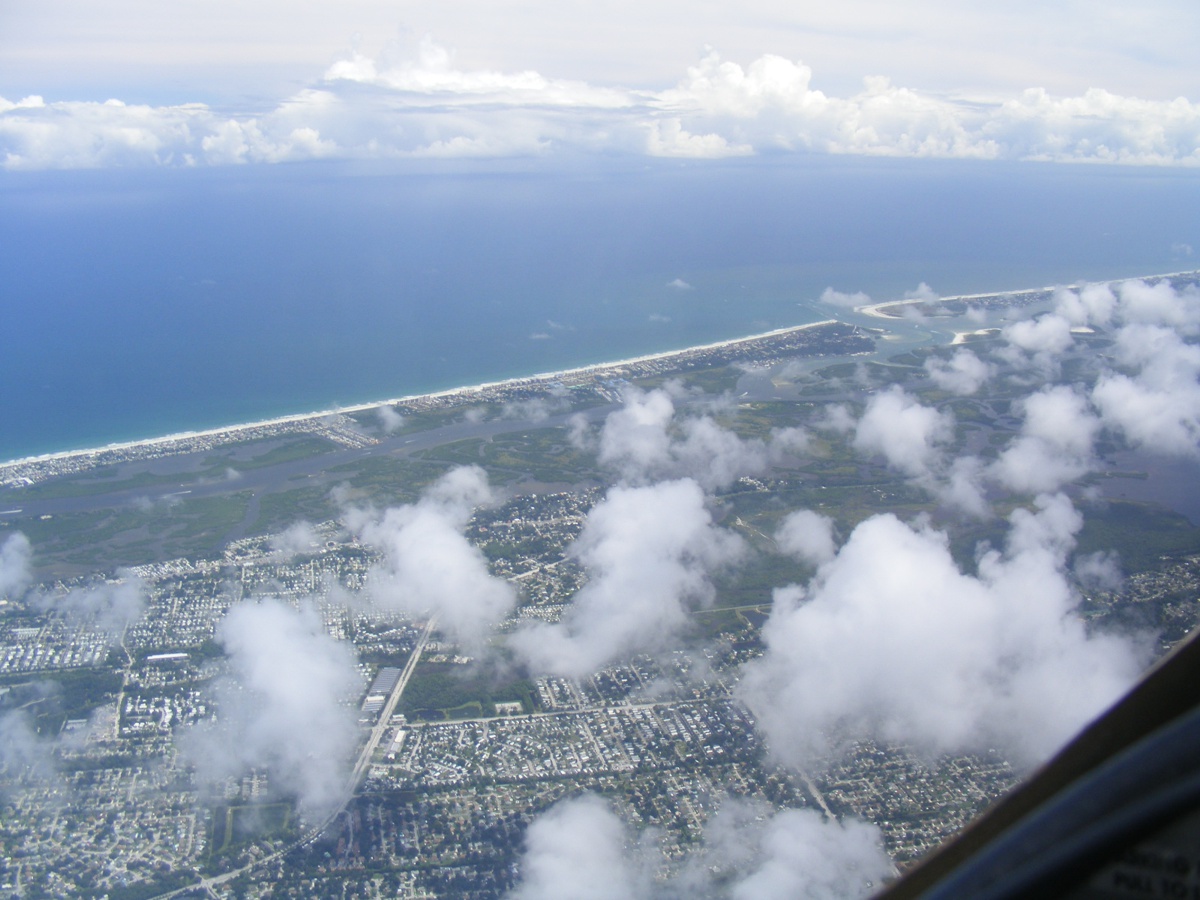 I climbed up again to make the run down the Indian River Lagoon back home. The polarizing filter on the "new" camera still keeps internal reflections from showing in these photos.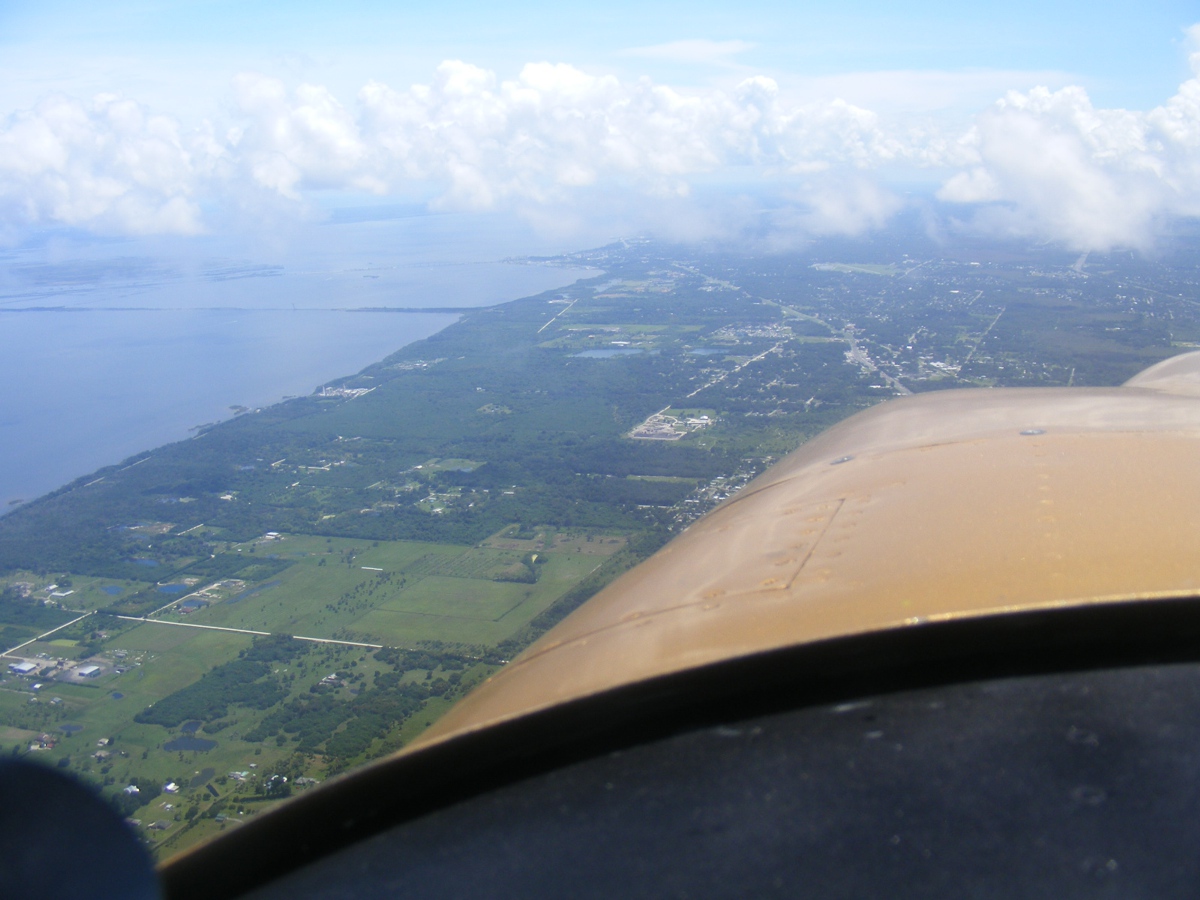 I am above the Titusville Executive Airport (KTIX) Class D airspace as I head home for the Rockledge Airport.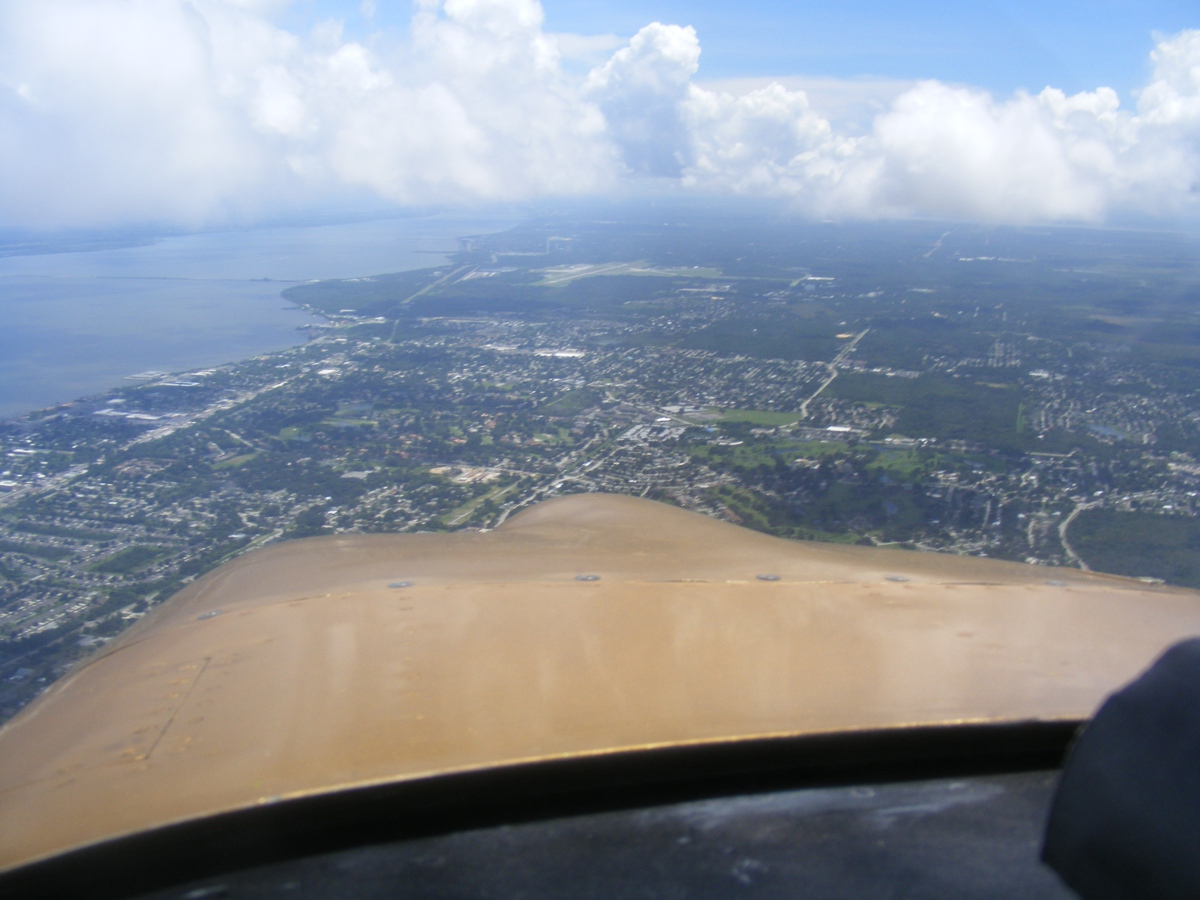 I returned home again while Bill was at lunch with his wife. There are two airplanes in the hangar that must be moved to put mine back in the southeast corner of the hangar. There was a 17 MPH crosswind from the EAST as I touched down on runway 36. You can see the wind sock above the hangar is standing straight out.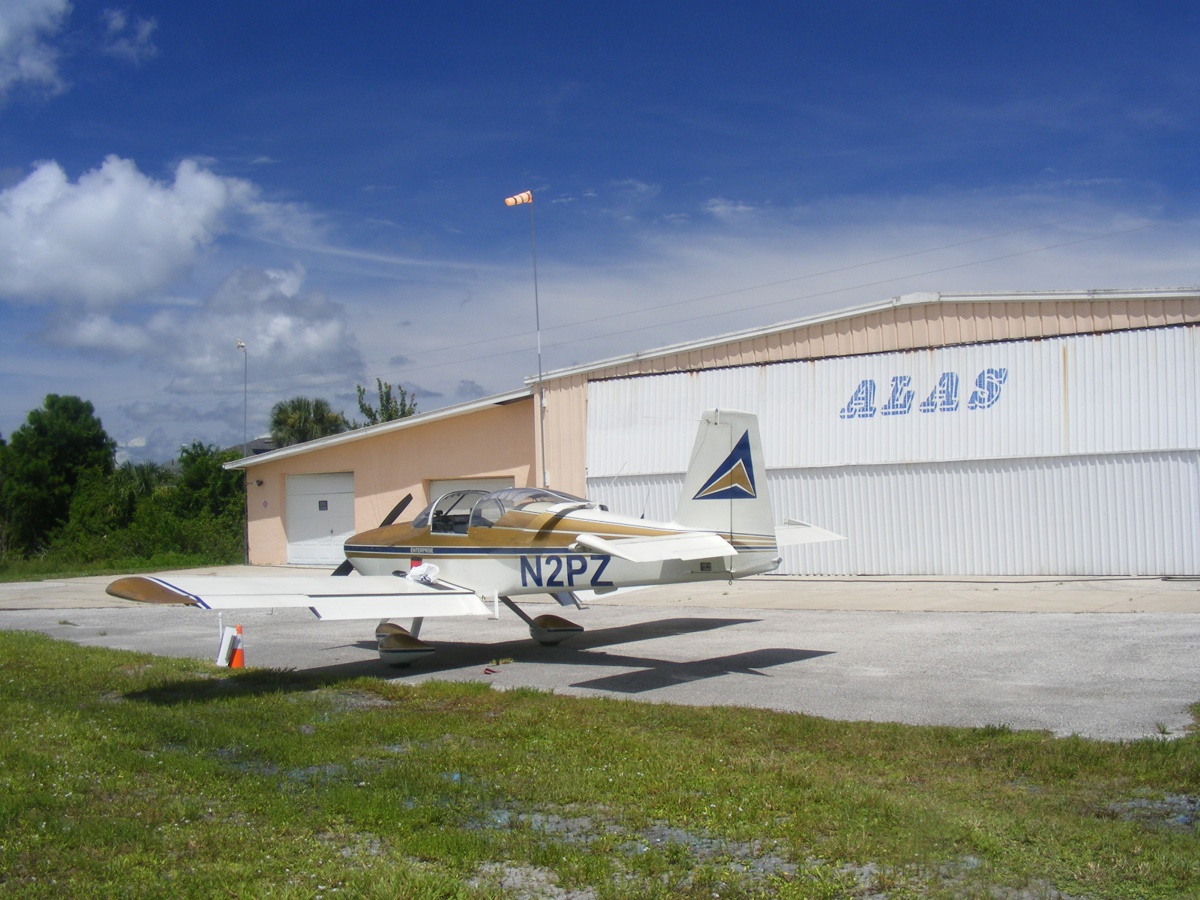 Here is the ground track for today's ADS-B Out test flight up to Daytona Beach.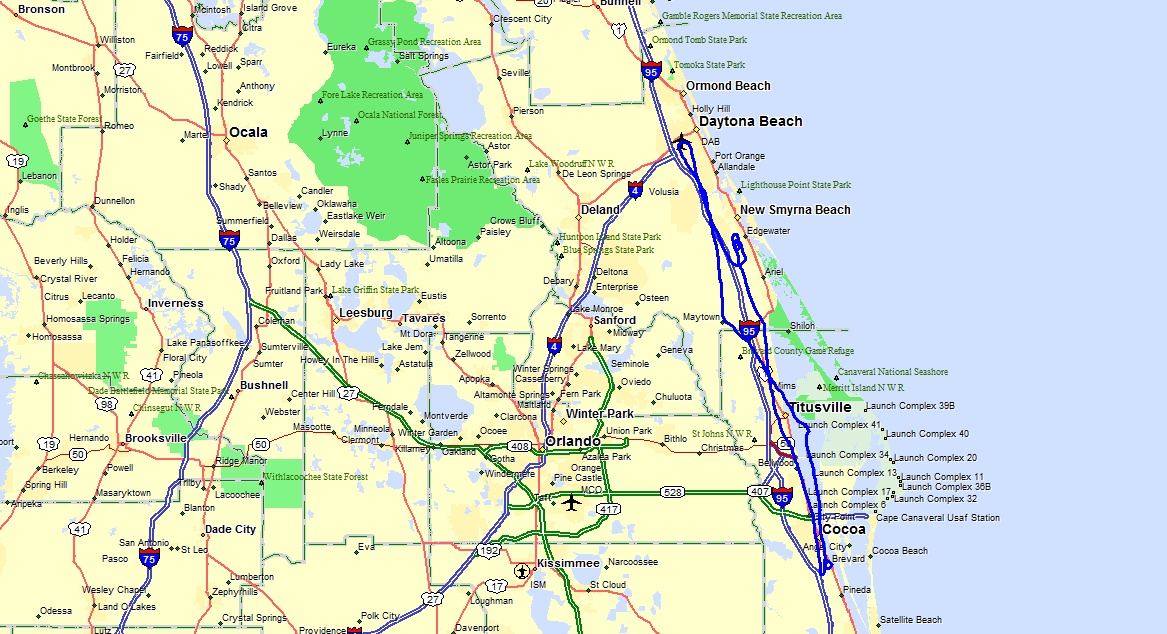 The flight time today added 1.4 hours to the Hobbs meter now reading 433.1 hours since new.