Love's Landing Fly-In (Florida) · · PAGE 318.
November 7, 2009: I went up the flight line to see the RV-6A that Dale and Barbie fly around the country.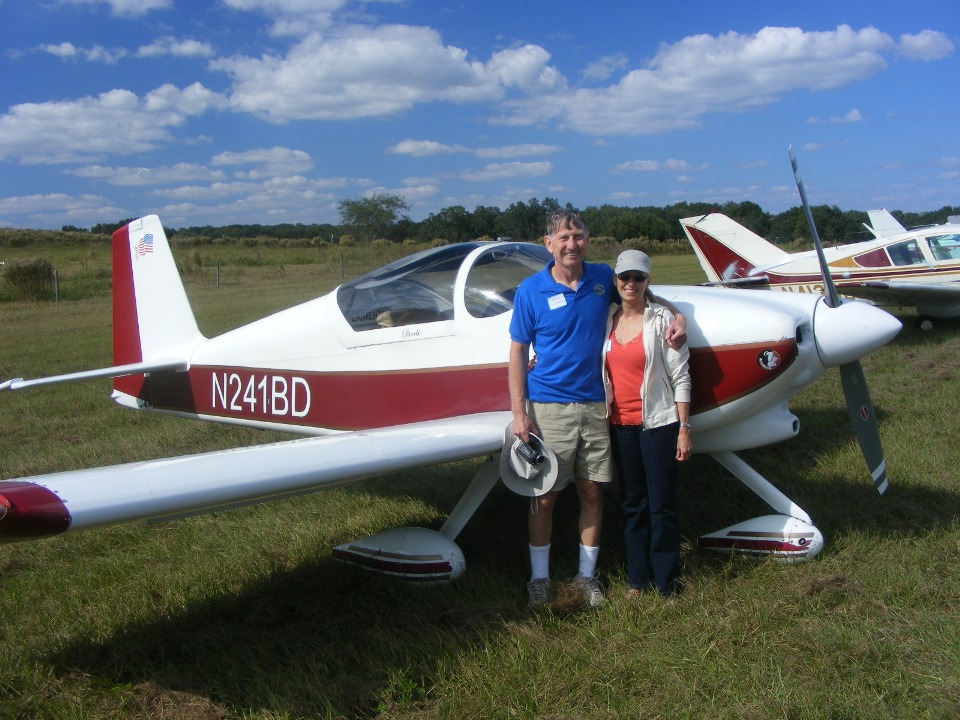 During lunch, Dale was showing me his videos on his computer taken by this camera mounted on the bottom aft fuselage belly panel.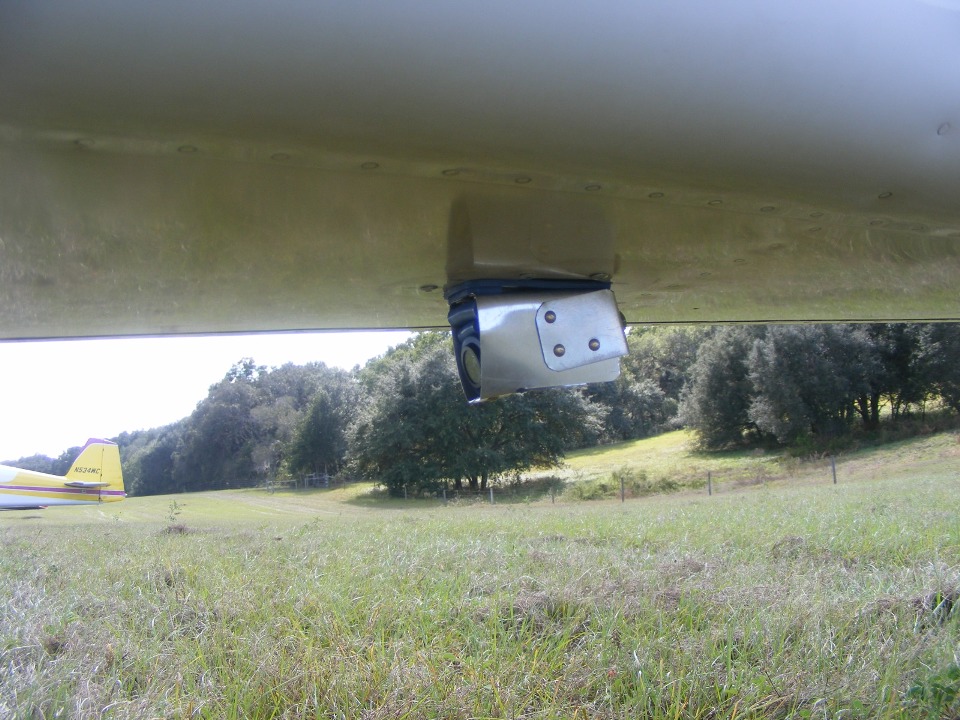 Here is a little closer view from a different angle. He is planning to build a fairing to minimize drag for this installation. He also uses a JVC digital camcorder to make his airborne video recordings. After seeing my installation, he is considering a second camera inside the cockpit with a movable mount like mine.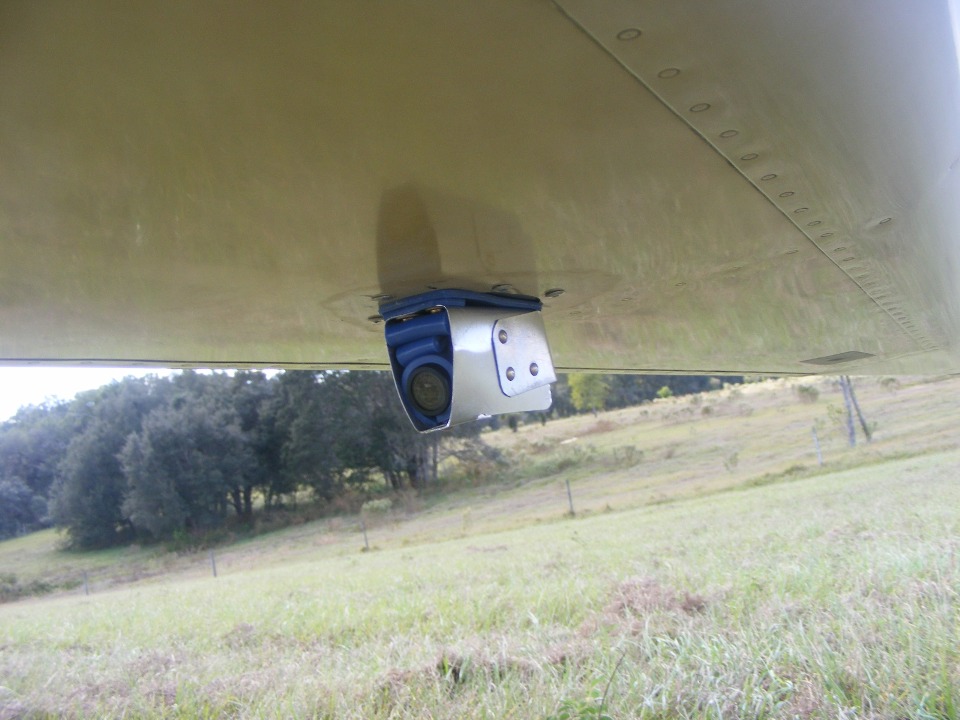 Here is a series of images from a movie Dale was making of these three RV's departing in formation.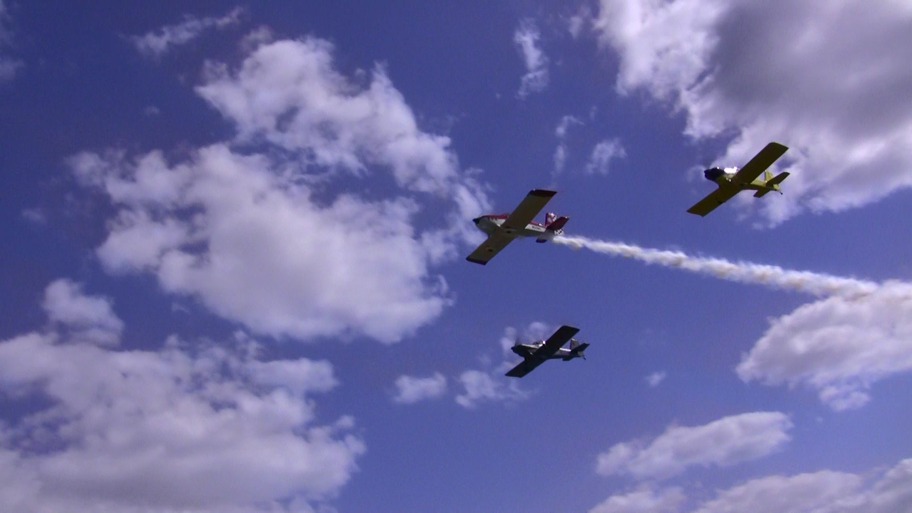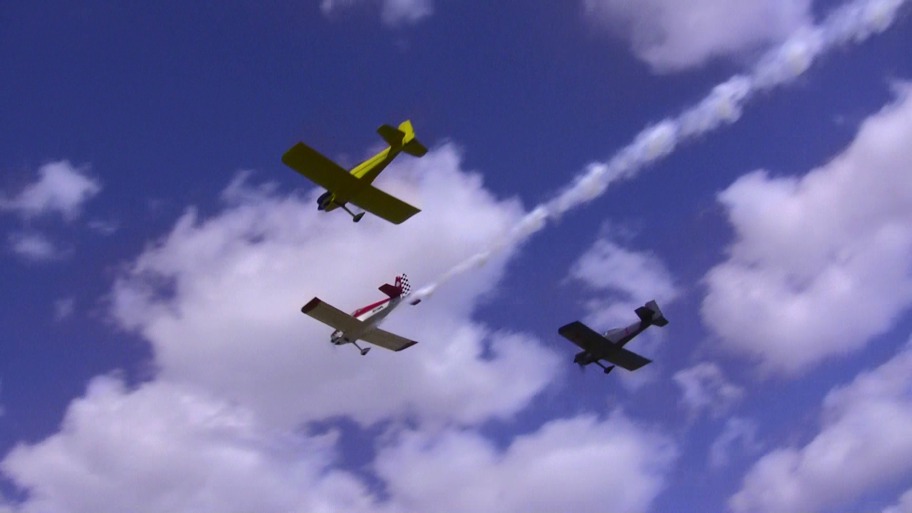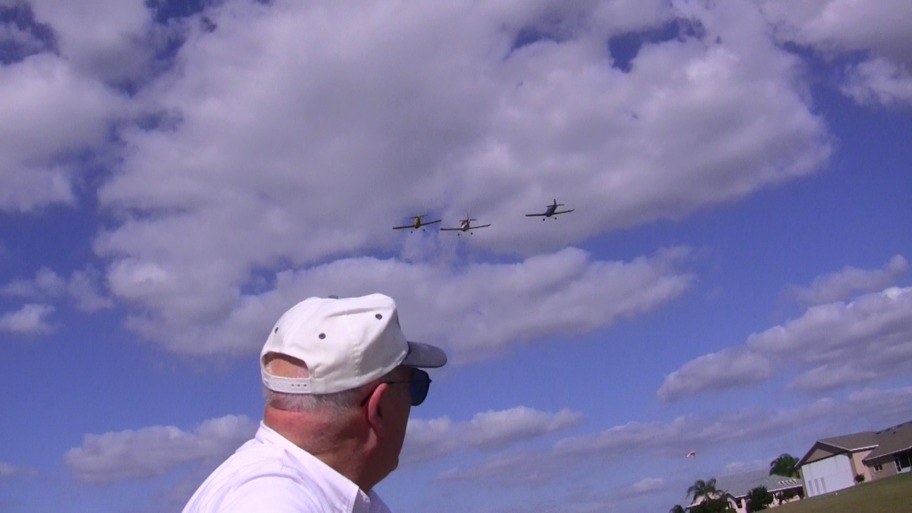 You can see I was also watching them fly by when I was standing on my wing preparing for departure. Dale was standing on the passenger side of my airplane when he took this video sequence above.
Dale started taking video as I was ready for engine start before my departure. I really love that paint job!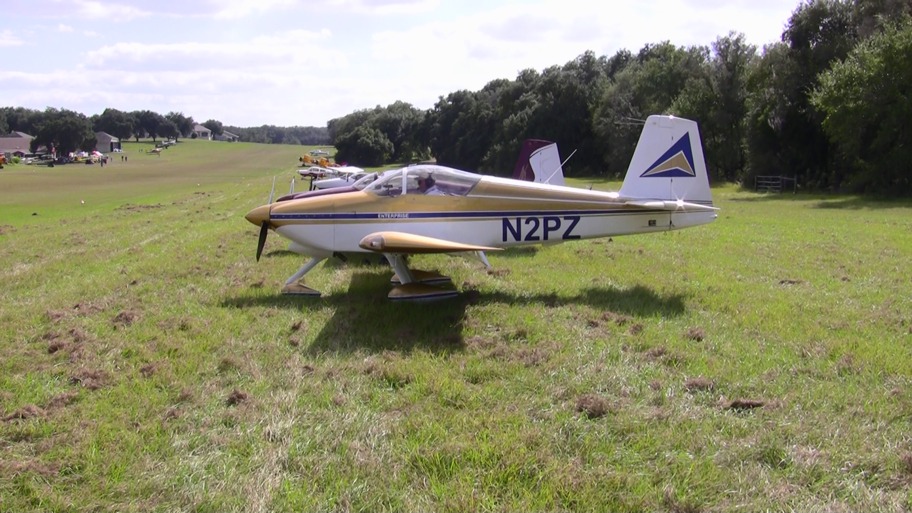 Dale zoomed in to catch me programming my GPS for my return trip after engine start.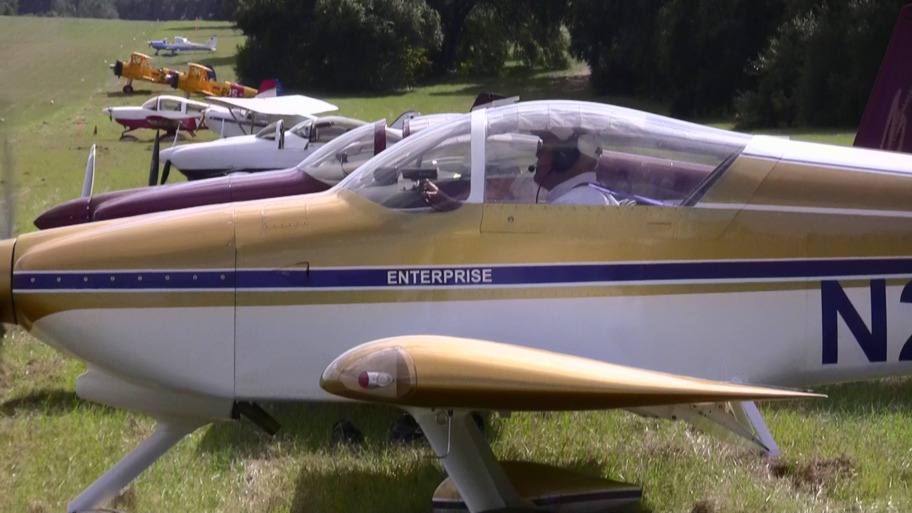 This closer telephoto shot shows me announcing on the radio of my pending entry onto runway 36.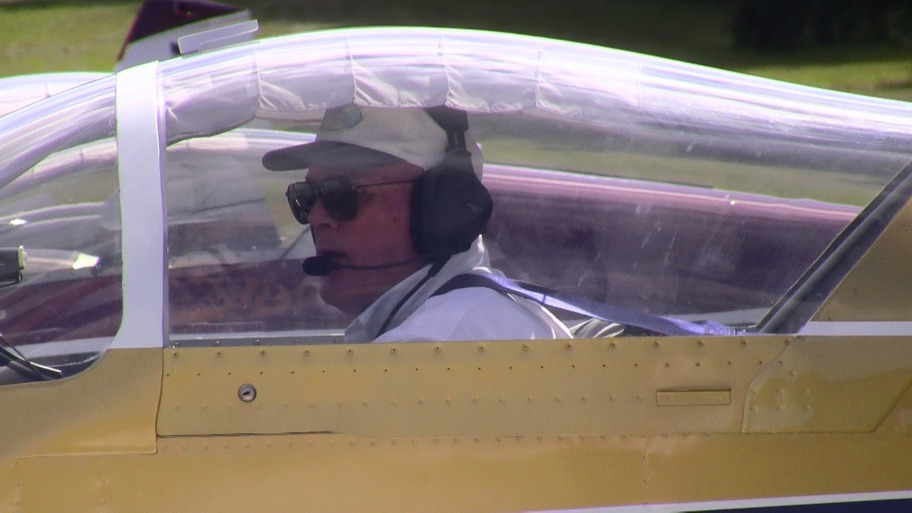 With full up elevator for taxi operations, I take a look both ways and head out to the north end of the runway and then to the west end of runway 9 for my takeoff to the east. The wind is almost directly from the east and that would be the most stable take off. It also saves me from having to taxi back down to the south end of the runway via the neighborhood streets on the other side of the runway.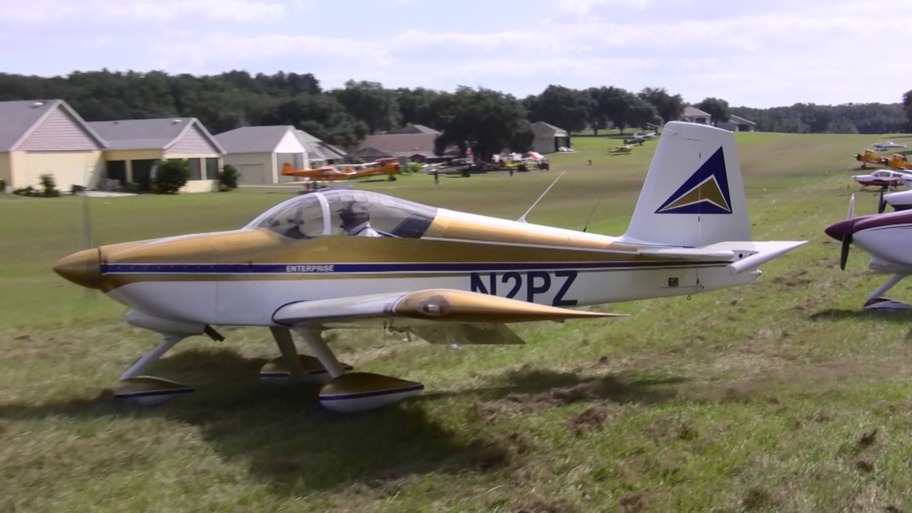 You can use these web links to the videos and photos posted online by Dale with his captions:
http://picasaweb.google.com/lionheart33026/LoveSLanding2009#
http://www.youtube.com/watch?v=-G4loqvk018 You will see his takeoff video on runway 9 today via that link.
http://www.youtube.com/watch?v=CVgVlaqdM4E This video is an earlier test out of the Fort Lauderdale/Hollywood Airport mixed with some of the footage from Love's Landing and ends with a night landing.
Let's go to the next page to get me started back to the Chattanooga area from Central Florida.