Love's Landing Fly-In (Florida) · · PAGE 316.
November 7, 2009: The crowd is gathering at this hangar near the south end of runway 36. Lunch tables are set up inside with the airplanes that normally live in there parked outside for today's event.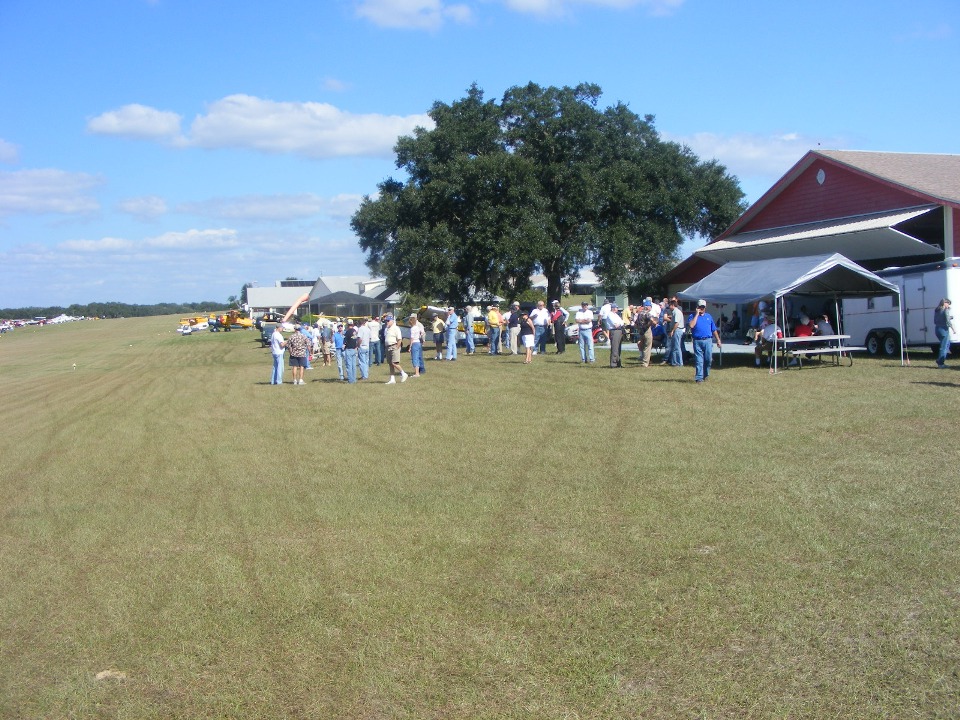 A small group of "landing judges" gathered in the shade of a nearby tree to watch the later arrivals. The golf cart is running up and down the field to provide rides to those in need. The yellow RV-6A with the red accents belongs to Ollie Washburn who is hosting the cookout in his hangar.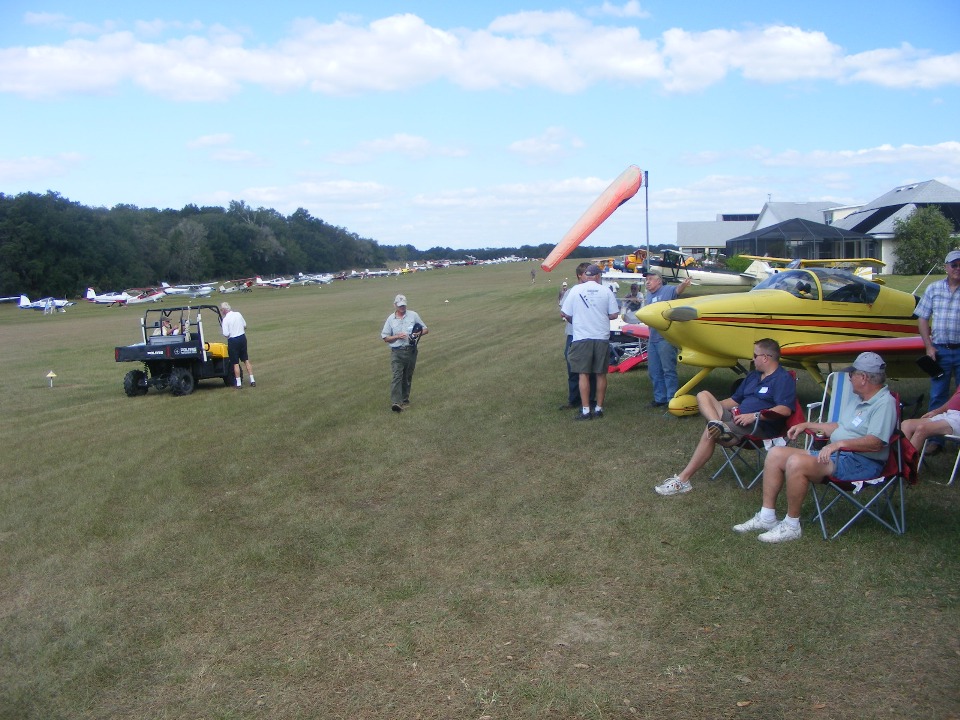 At this point, the crowd is not as thick as it would get at lunch time. I had one internet fan of mine telling me I should paint my new blue cup RED. This photo was taken at 11:16 AM. One of the folks I met was Sam James from Moore Haven, Florida. He gave me some advice for better engine operation and a separate method to improve my engine cooling air flow, reduce drag, and gain about 6 MPH without replacing my entire cowl.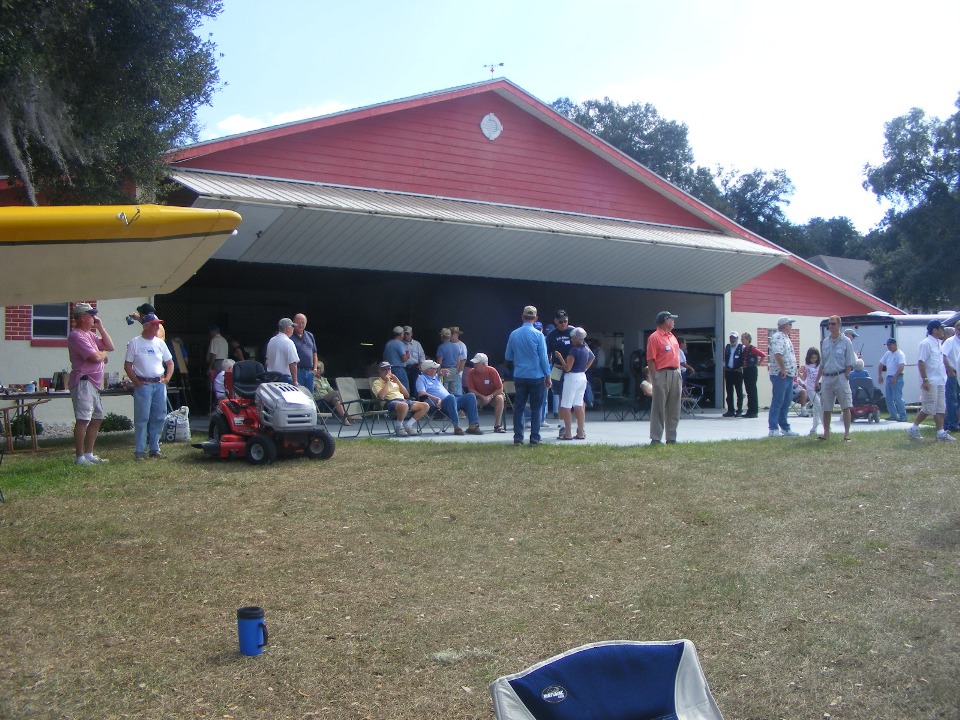 As I got into the chow line, my name was called by a new friend in the making. Now I know how Wendell felt that day at Sun-N-Fun. Dale Walker was just ahead of me in line with his partner Barbie Buzzi. They are from Broward County down by Fort Lauderdale, Florida. They have been getting around the country in an RV-6A which you will see shortly. Dale asked if they could be added to this web site, and of course, I said yes! This photo was taken after lunch at 1:07 PM as folks started heading out for home.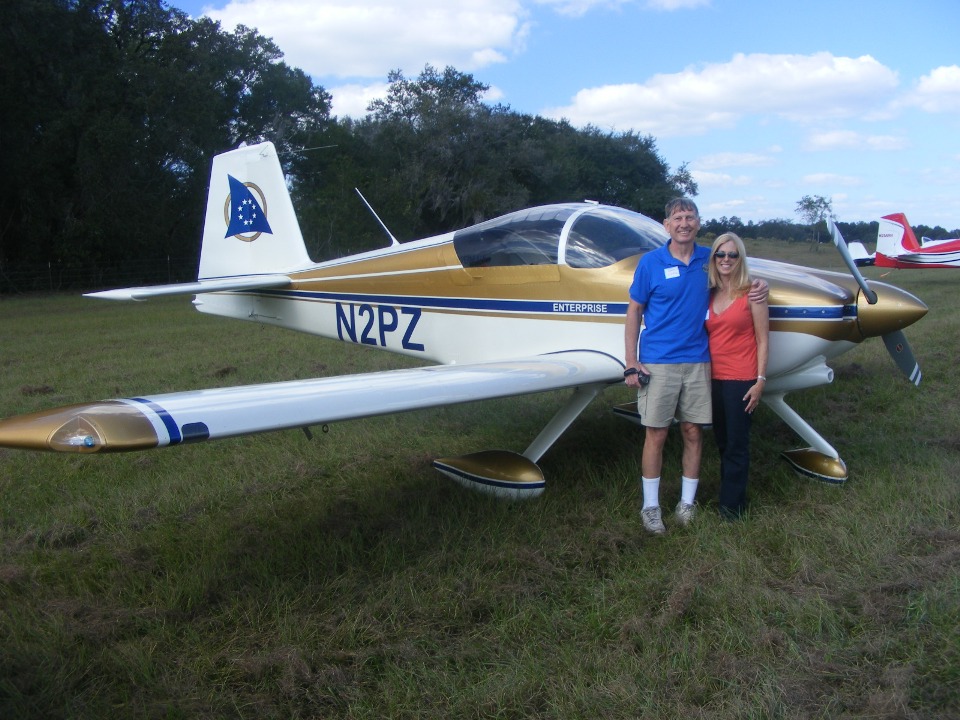 I handed Barbie my camera to take this shot with Dale and me as the subjects.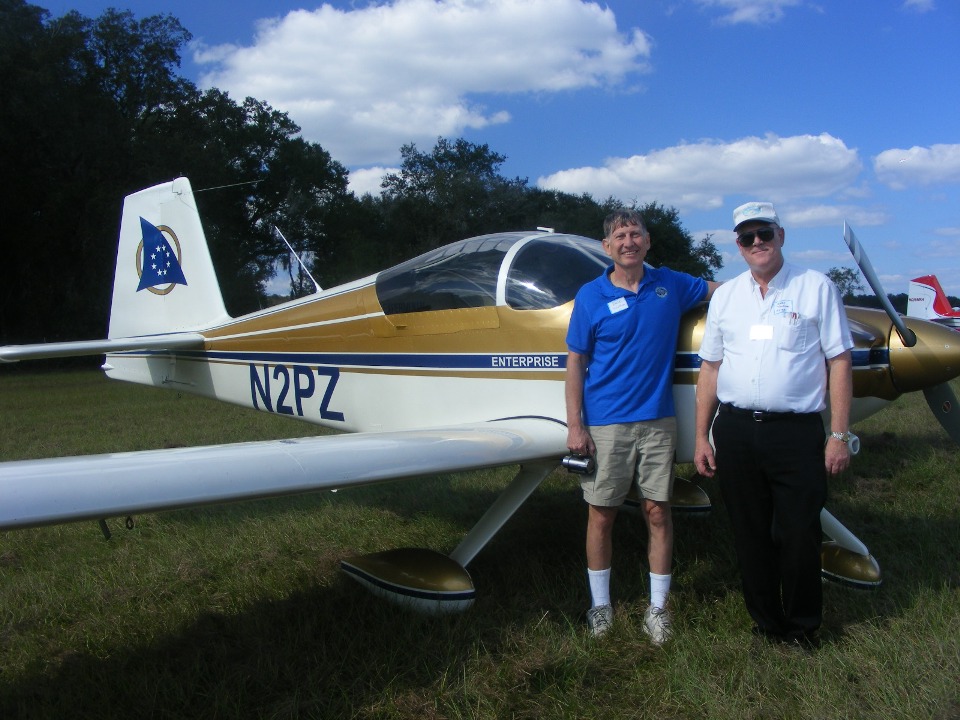 A passing commercial photographer was kind enough to use Dale's camera to get the three of us posed in this shot. The remainder of these photos on this page are taken by Dale.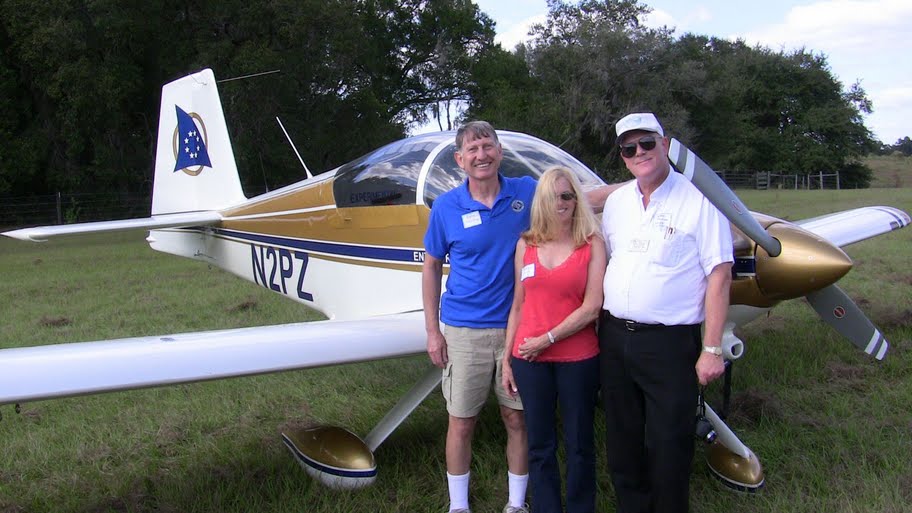 I did not notice Dale taking photos as I was telling Barbie about slow-building my RV-9A. They bought their RV-6A already flying. This is a good photo of some of the homes located on the eastern side of runway 36.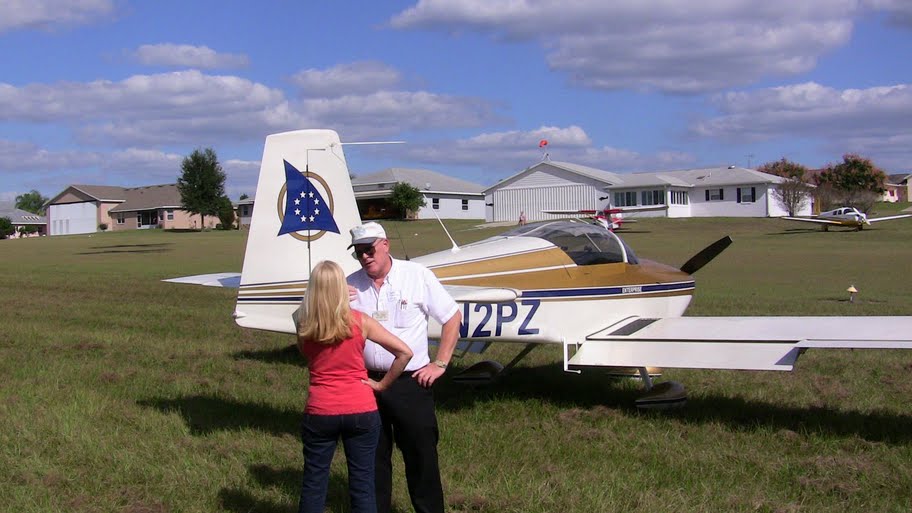 Dale walked around my airplane continuing to take photos while I was engaged in this conversation with Barbie about the airplane and some of the places I have been with it. They have been to the Pacific Ocean in theirs several times.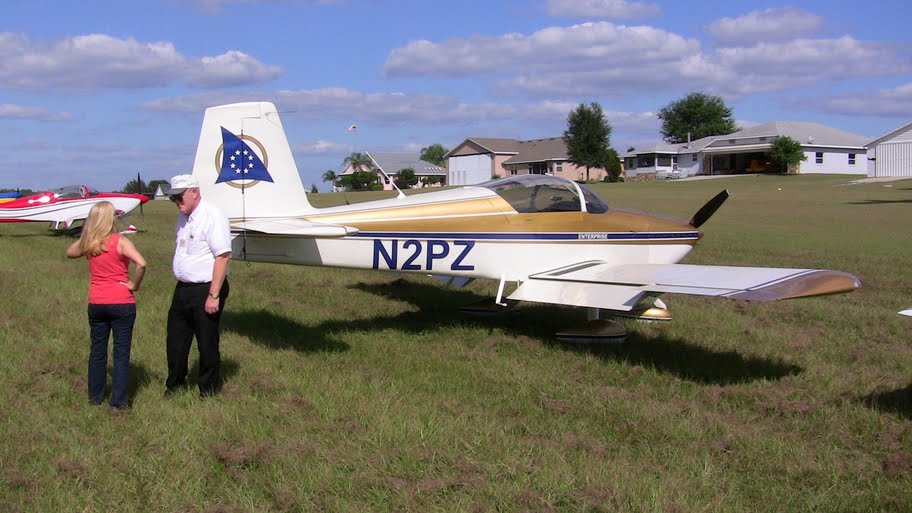 Dale has the same interest in instrument panel layout as so many of us pilots. You can tell this is mine.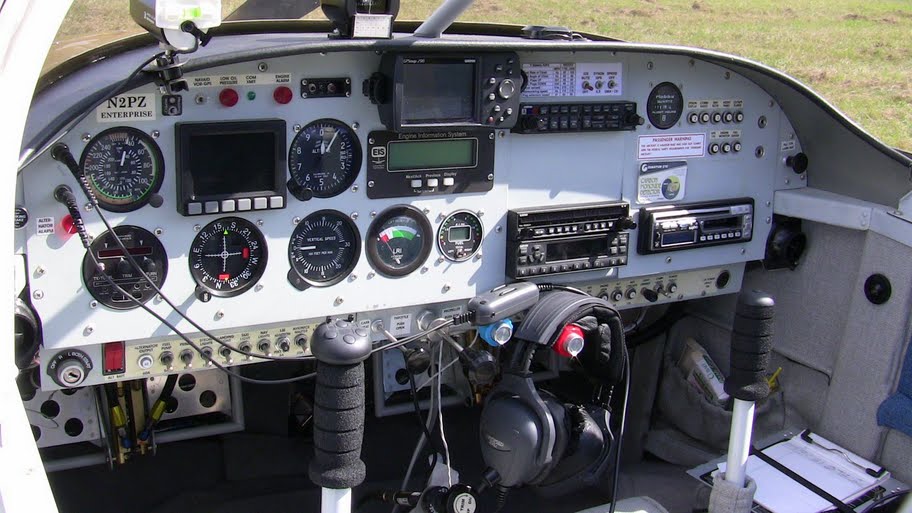 I discovered his interest in video taken from an airplane when he told me about his camera mounted on the belly of their RV-6A. He liked where I have my camera mounted since it can be pointed down and to the left in front of the wing or out to the side.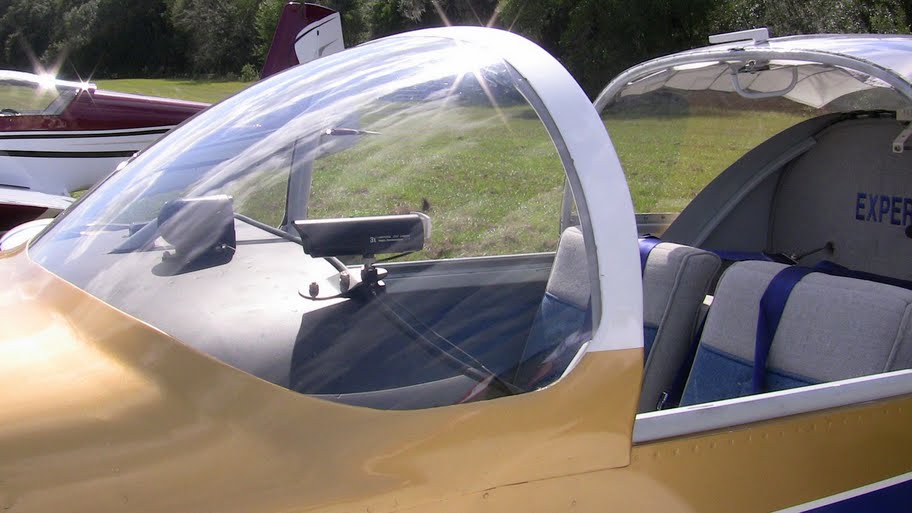 This pilot in the blue shirt flies the Boeing 777 for Continental Airlines. My unique tail emblems got his attention. He was looking at the "Circle of Stars" emblem on the other side and asked me what airline I flew for. We had a nice conversation as I explained the origin of both my tail emblems. I asked him about his accent which sounded European. He is originally from Israel.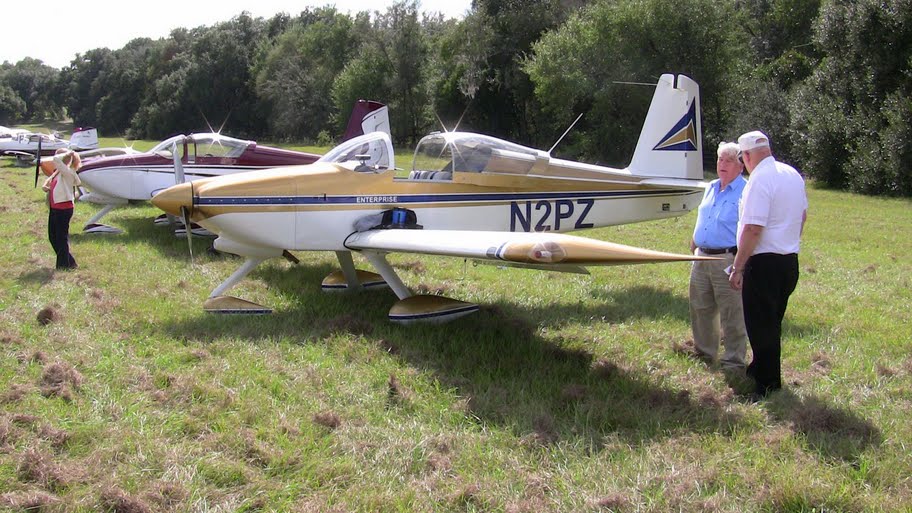 Dale sent me a number of photos he took of airplanes today, that I did not. I will post them on the next page.