Delta Airlines to Denver · · PAGE 313.
October 27, 2009: It was a rainy day as forecast in the southeastern states. The forecast for the Denver area this week is for snow. There was no chance to take my RV-9A to the mile high city. My CRJ-100 commuter flight from Chattanooga to Atlanta departed at 10:15AM for a short flight. My lunch at the airport with rain falling outside was good. I managed to get a window seat on the right side of the Boeing 757 flight to Denver from Atlanta. Here is the airplane to be used on the flight today departing at 1:41 PM.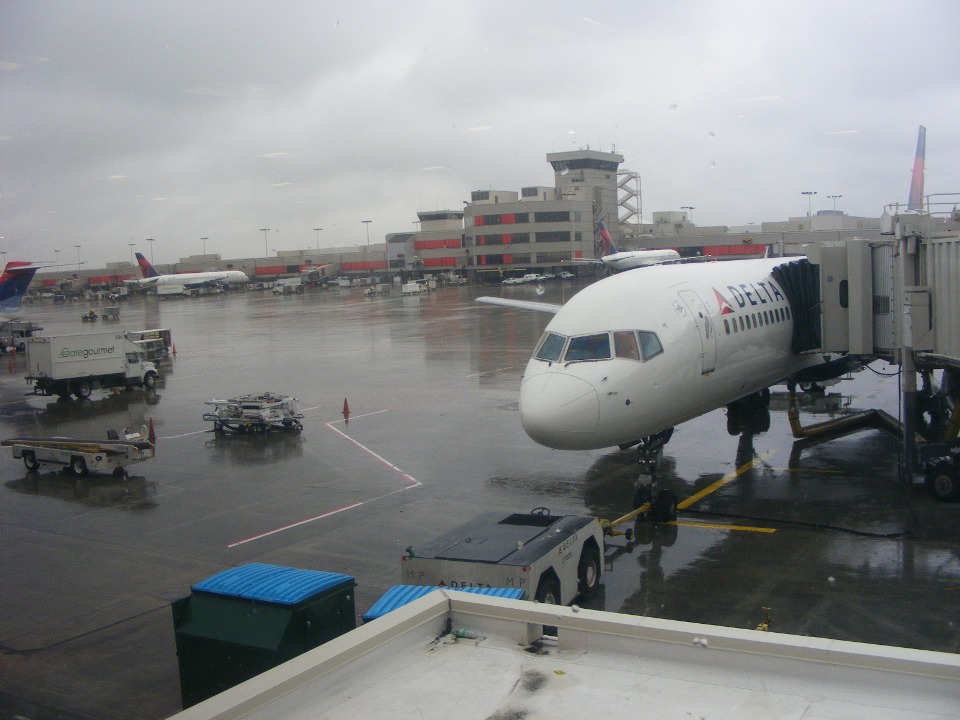 My seat was 25F, one row in front of the first emergency window exit, close to the leading edge of the wing. This close focus on the raindrops tells the story of why it is safer to fly commercial on a trip like this one. Using a polarizing filter on my camera has its problems with the layers of plexiglass in the window with the color shift visible at the bottom of this photo.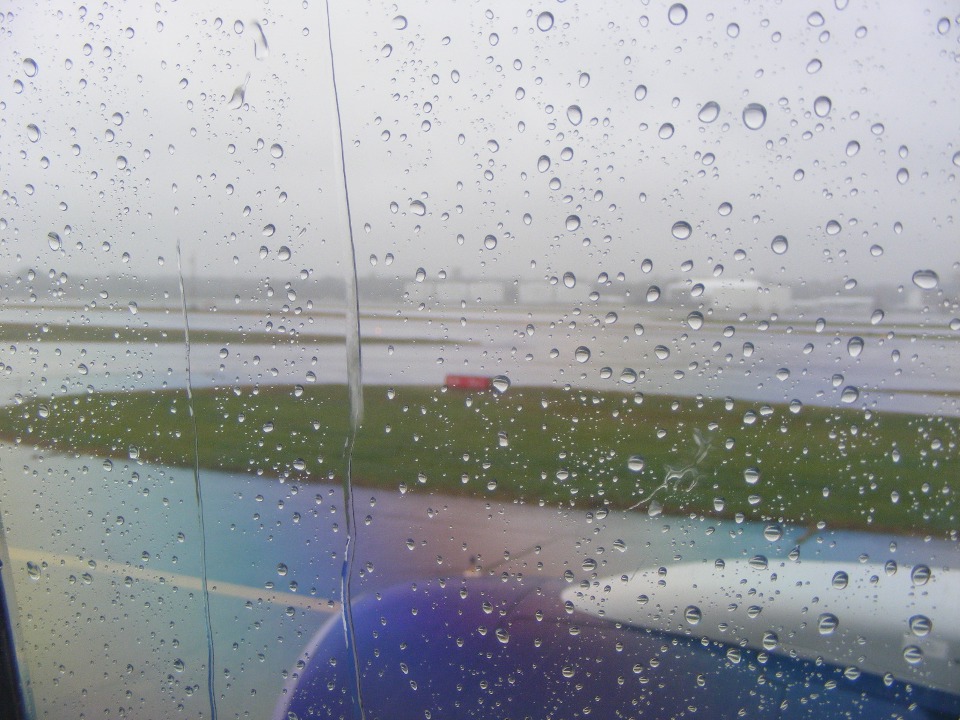 Here is the 757 in front of our flight ready for his takeoff from Atlanta. I moved the camera very close to the window to get it to focus on the airplane in the distance and put the rain drops on the window out of focus.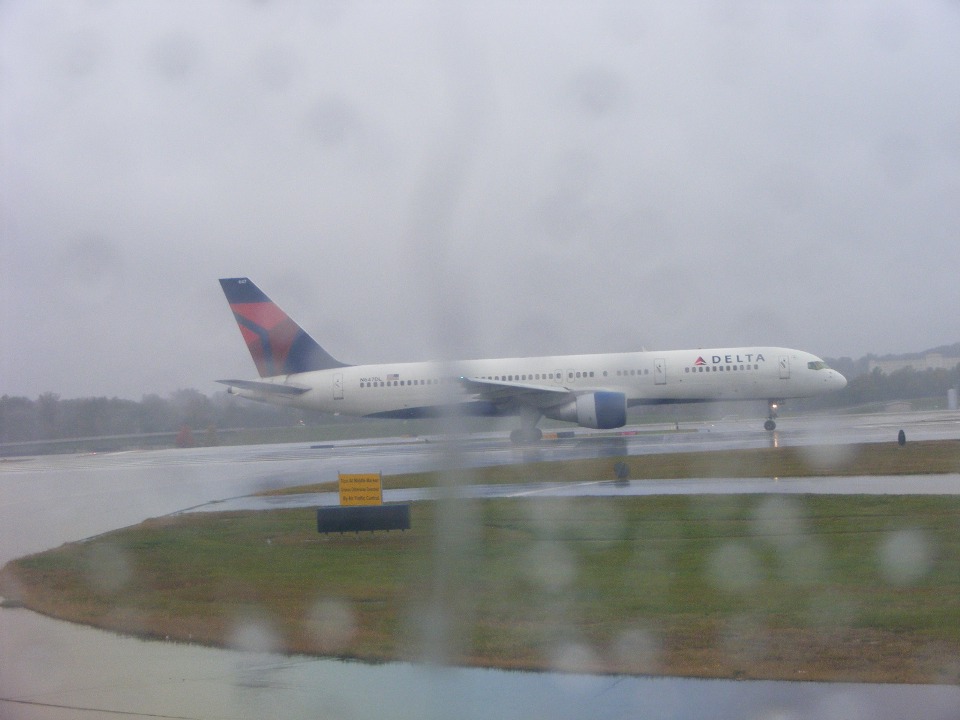 The departure and climb was like being in a milk bottle until we passed 32,000 feet over northwest Alabama. The moving map showing the trip on the display at my seat provided location, altitude, etc. Most of the clouds are below with a layer still above.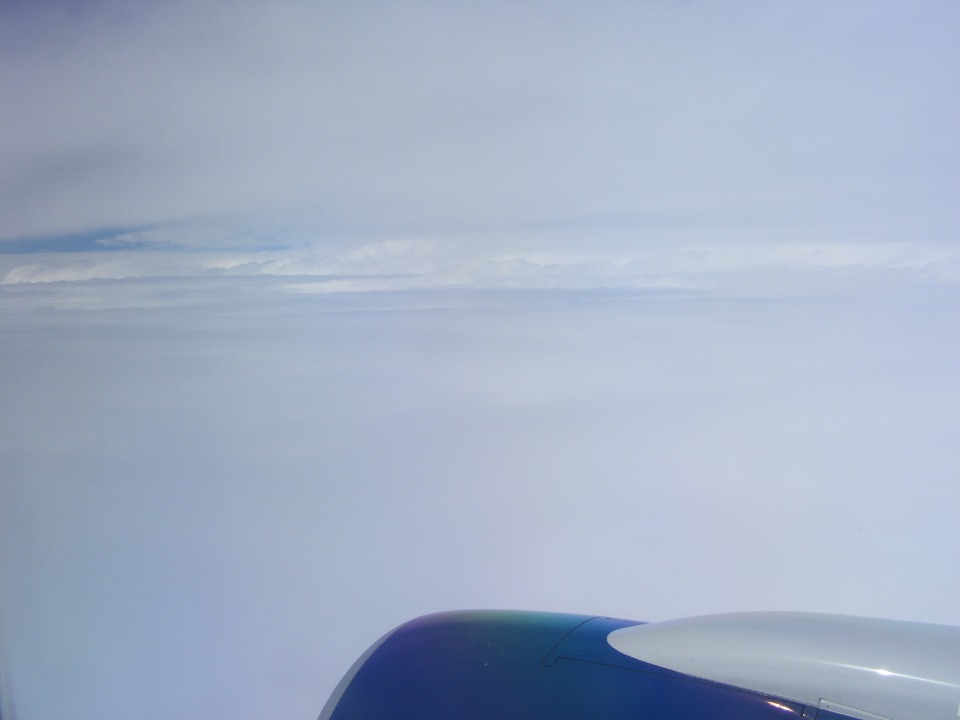 By the time we reached 38,000 MSL, the sky above is blue and the ride was smooth over northern Arkansas heading for Fayetteville.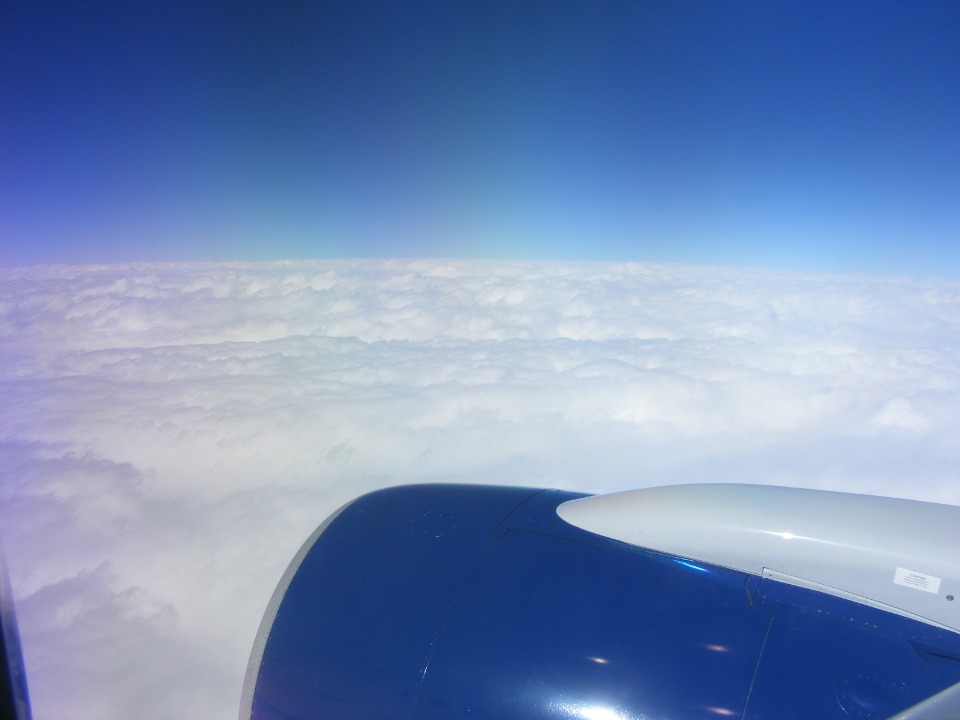 The cloud layer below started to break up approching the northeast corner of Oklahoma. This part of the route is following my VFR flight route to Denver in 2006.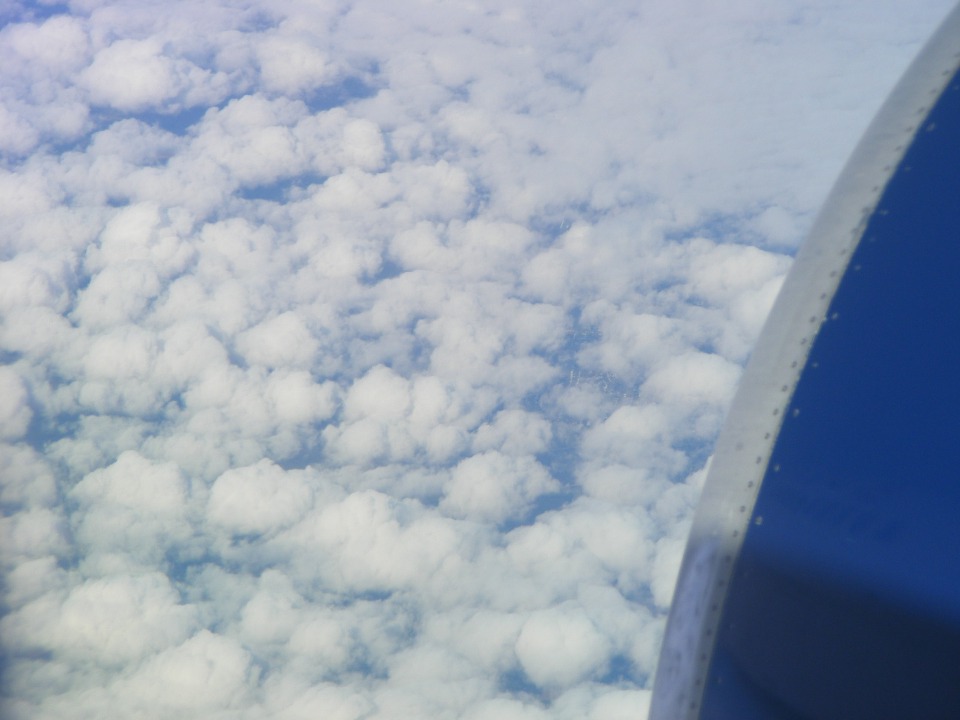 As we crossed into Kansas, the ground below came into view.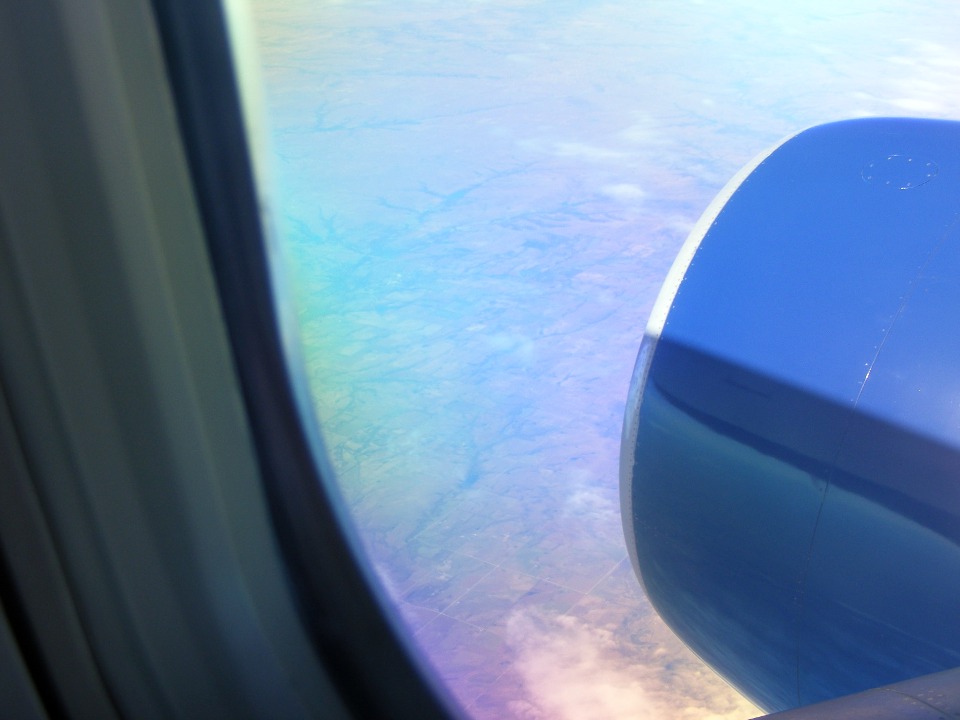 Wichita comes into view as we pass south of the area. This is about the same distance from Wichita when my RV-9A flew past in 2006, but at 10,500 MSL, not 38,000 feet as seen in this photo from my Delta flight today. This photo has not been processed, showing the atmospheric haze.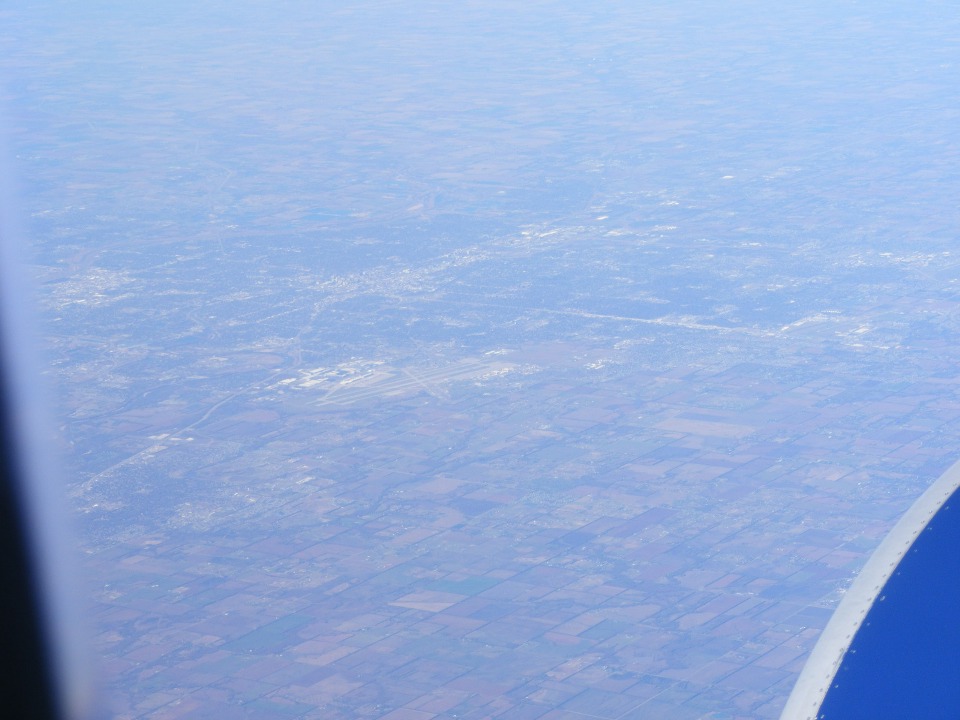 Here is that same photo with some photo processing for contrast enhancement.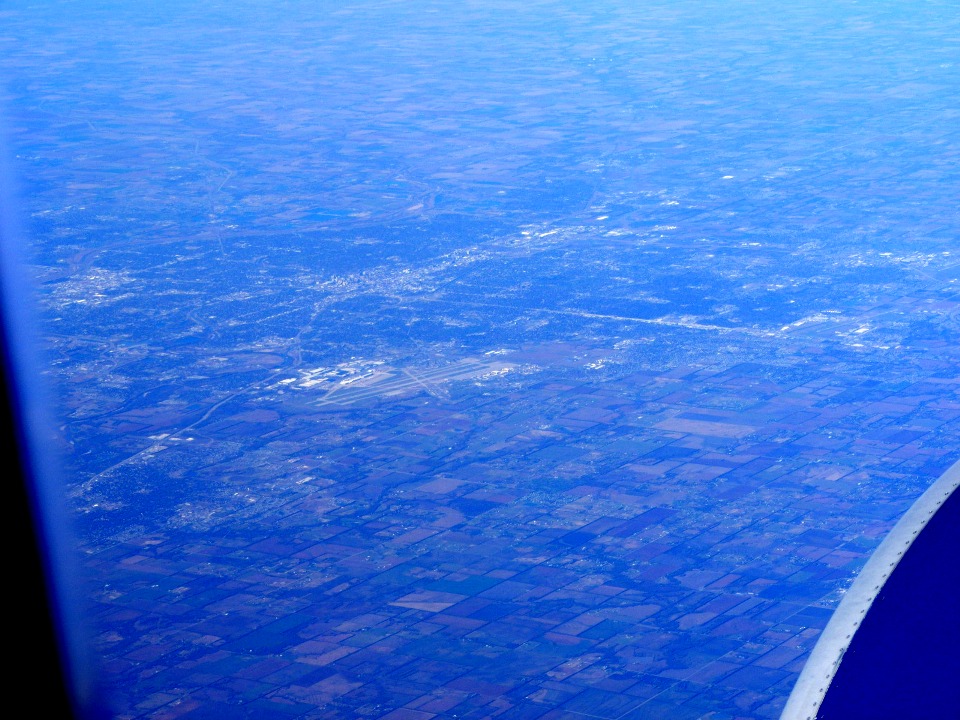 This wind generator farm was located about 100 miles west of Wichita, Kansas. This was about as far as I could push the zoom lens without losing focus on the ground.