October 2009 · · PAGE 308.
October 3, 2009: Here are more photos from the Flying M Ranch. Marty took these two pictures of a military version of the Piper Cub. It has extra windows and an olive drab paint scheme. They were used as scout planes for forward artillery observers in World War II. The photo shows only three aluminum airplanes parked over there, my RV-9A, Wendell's RV-8, and Rich Nadig's Harmon Rocket (based on the RV-4 design).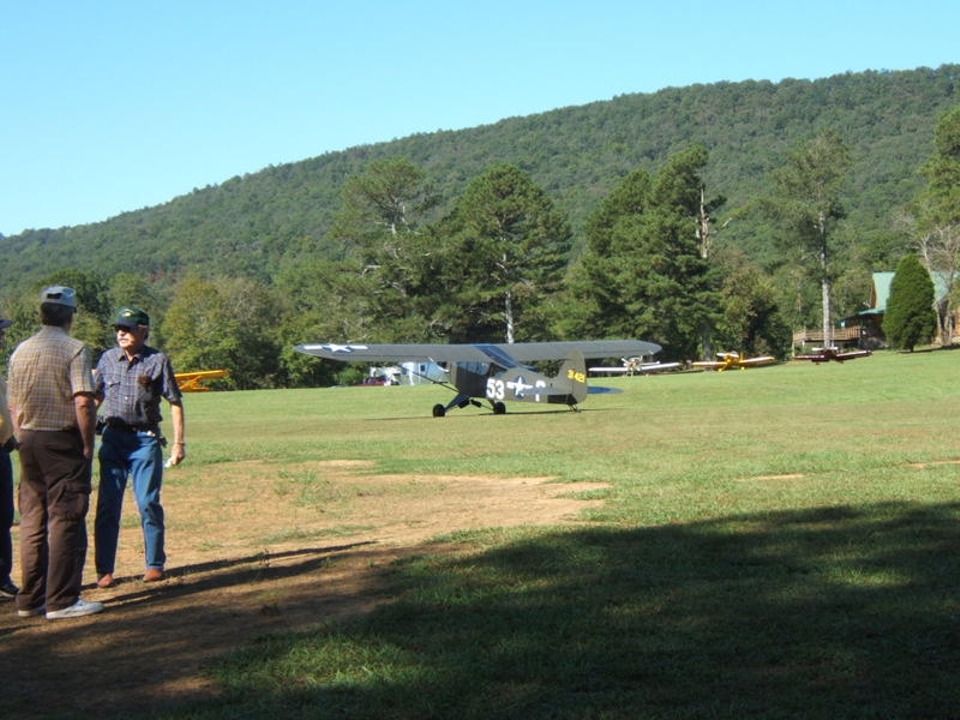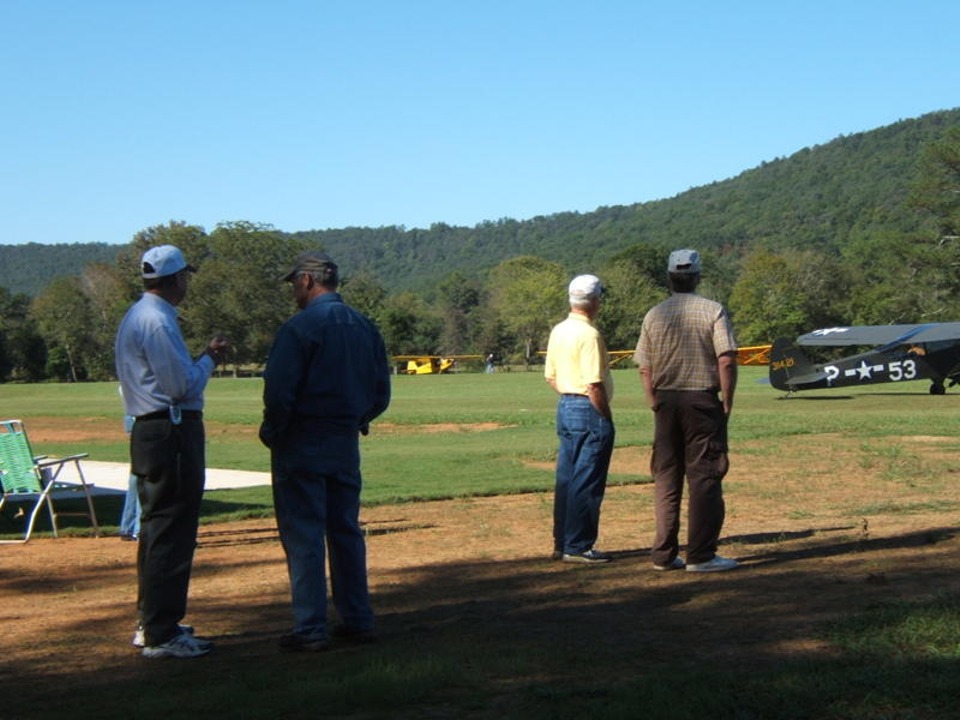 This photo taken by Marty shows the logo and the details of John Myers grass strip airport, officially listed in the FAA records as AL32. The sign at the right side for frequency shows 122.8 MHz used at the common traffic advisory frequency (CTAF).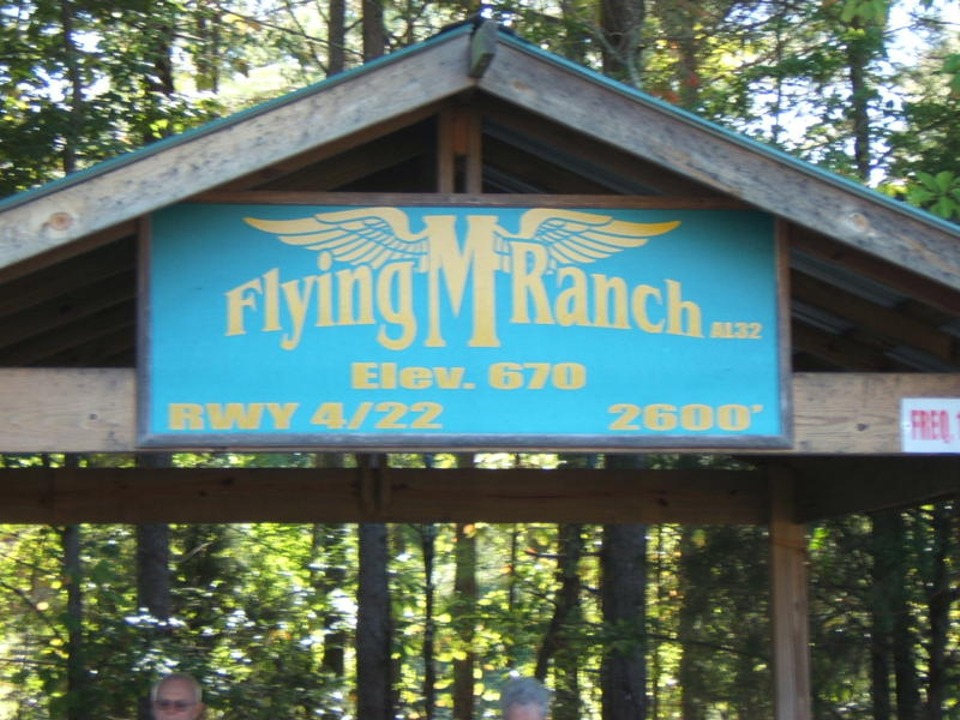 Marty took these two photos of the second autogyro that arrived earlier.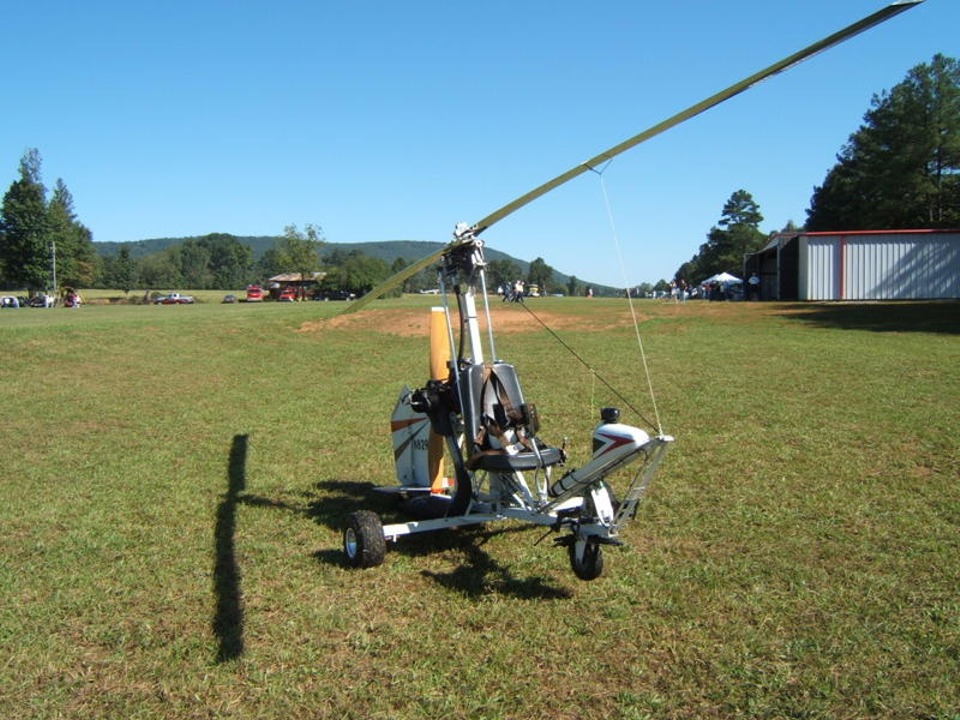 This second photo shows some details of the 4-cylinder engine.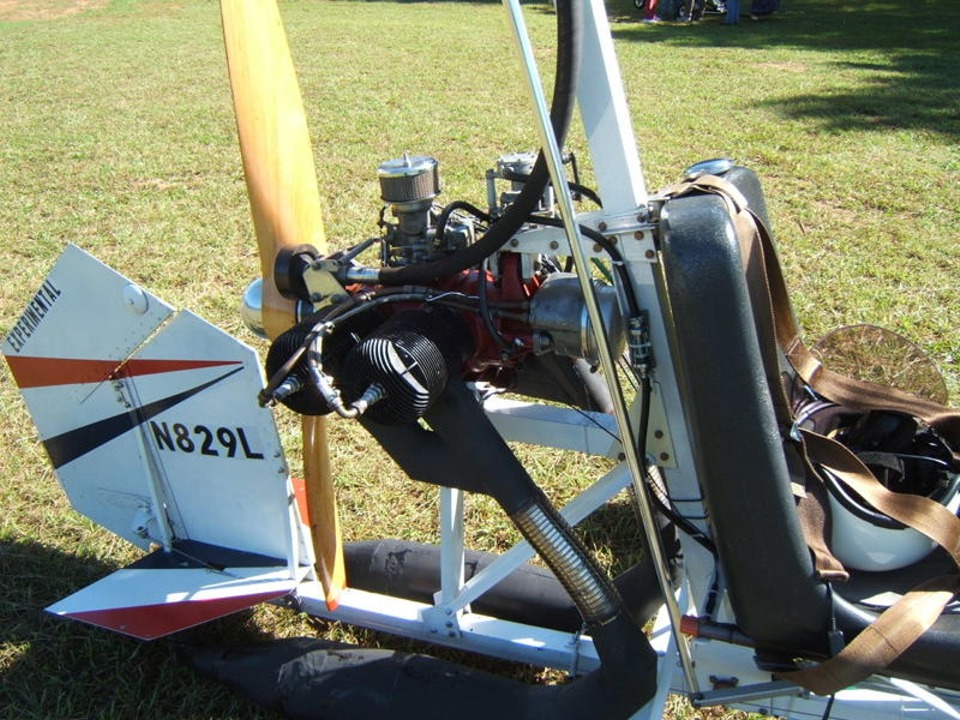 Here is another classic fabric-covered airplane arriving.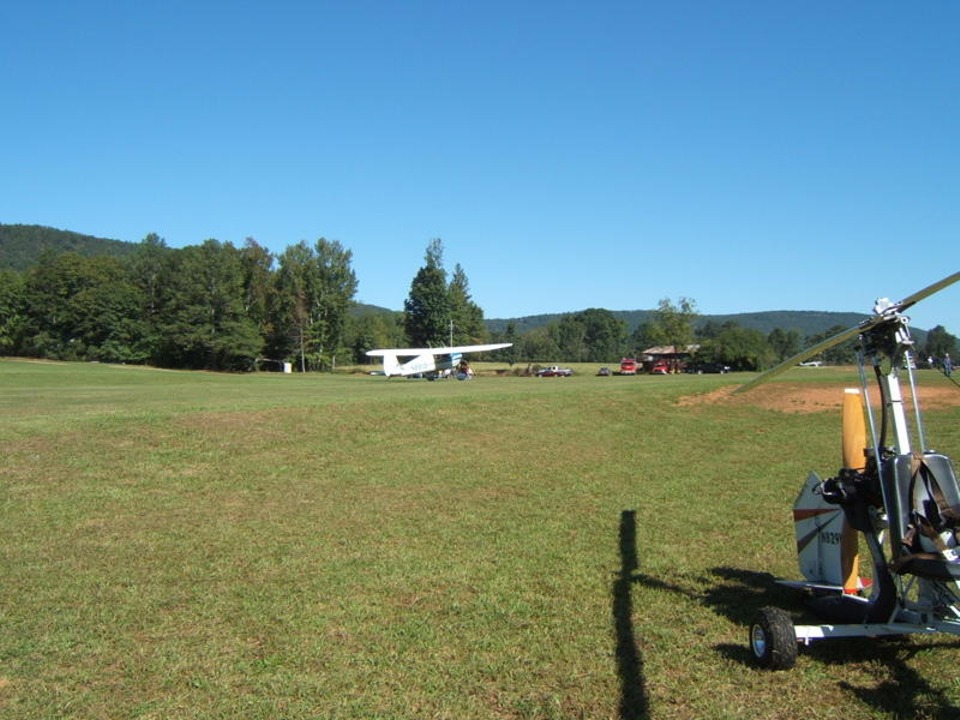 The number of airplanes parked on the west side of the field continues to grow.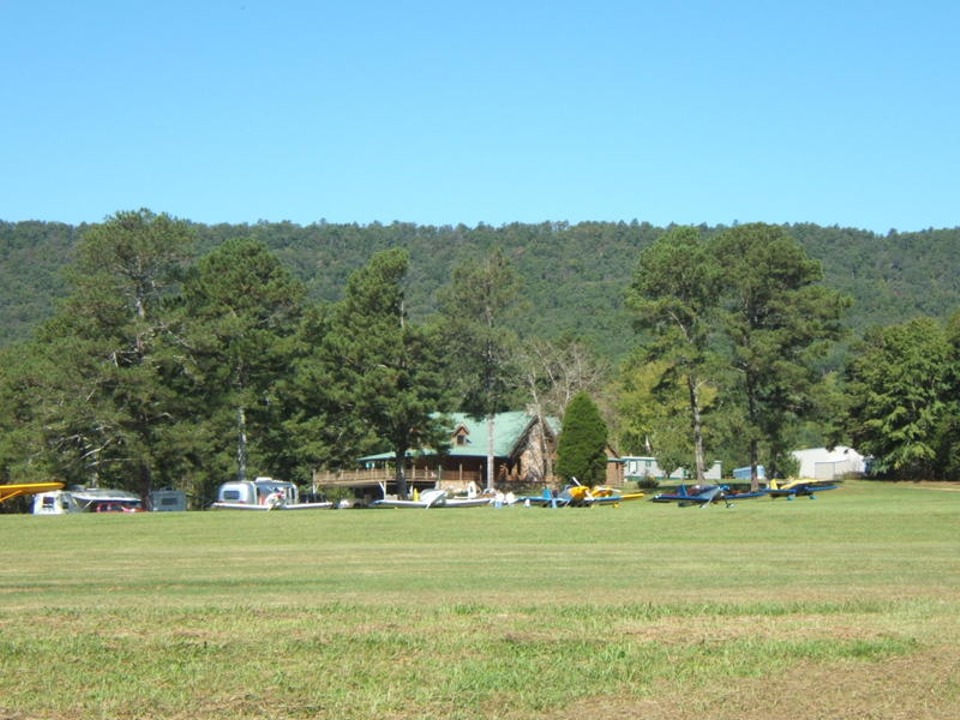 Here is a closer look at the two-seat autogyro. The fuel tank is under the second seat.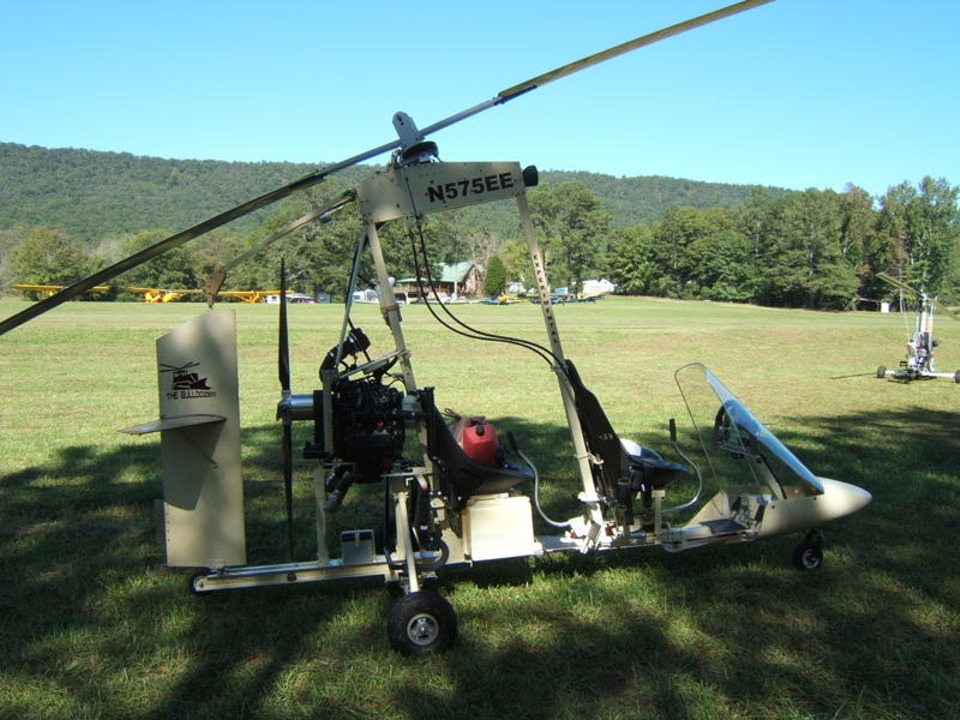 It uses a small four-cylinder Subaru engine for power with a gear reduction prop drive unit attached.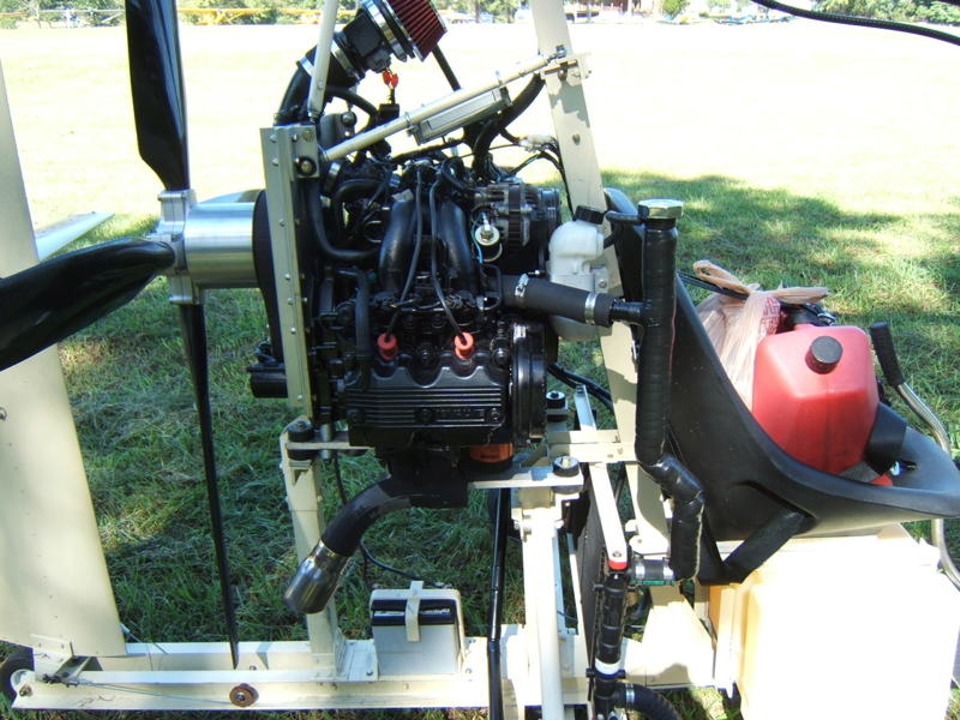 Here is another rotorcraft with a Subaru engine.