Luncheon at Folks Field · · PAGE 286.
December 6, 2008: John Myers is getting ready for departure as Terry McDowell, Larry Champion, and Rich Nadig look on.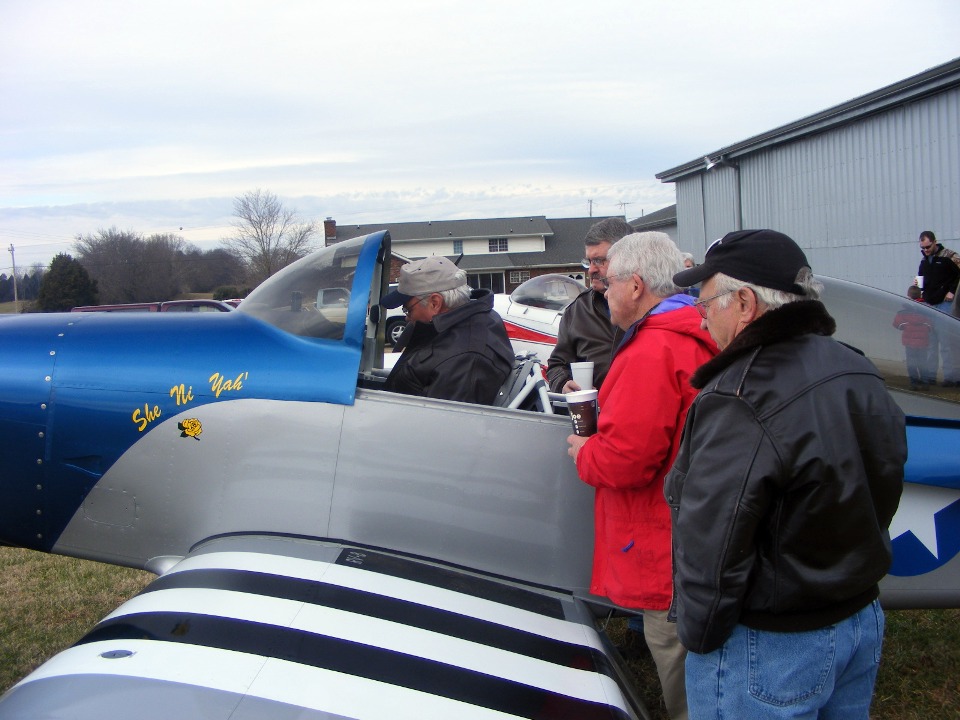 I managed to get all the guys to pose for this photo. We all kept asking Terry when he would start building an RV.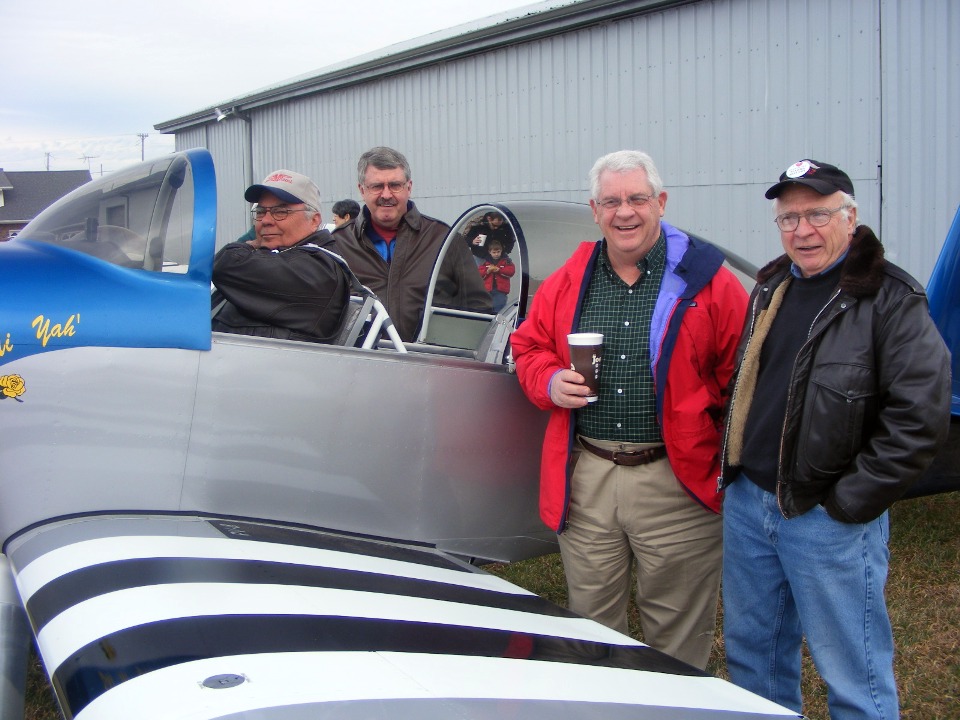 John is the first one to taxi down to the north end of the runway.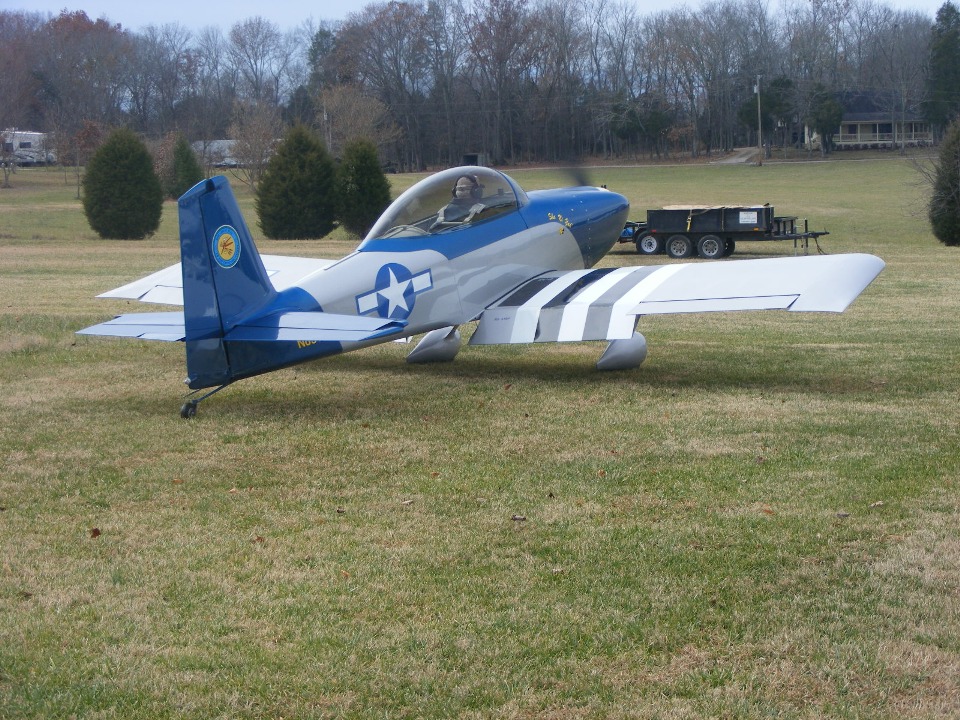 Harley takes his turn to head for the north end of the runway.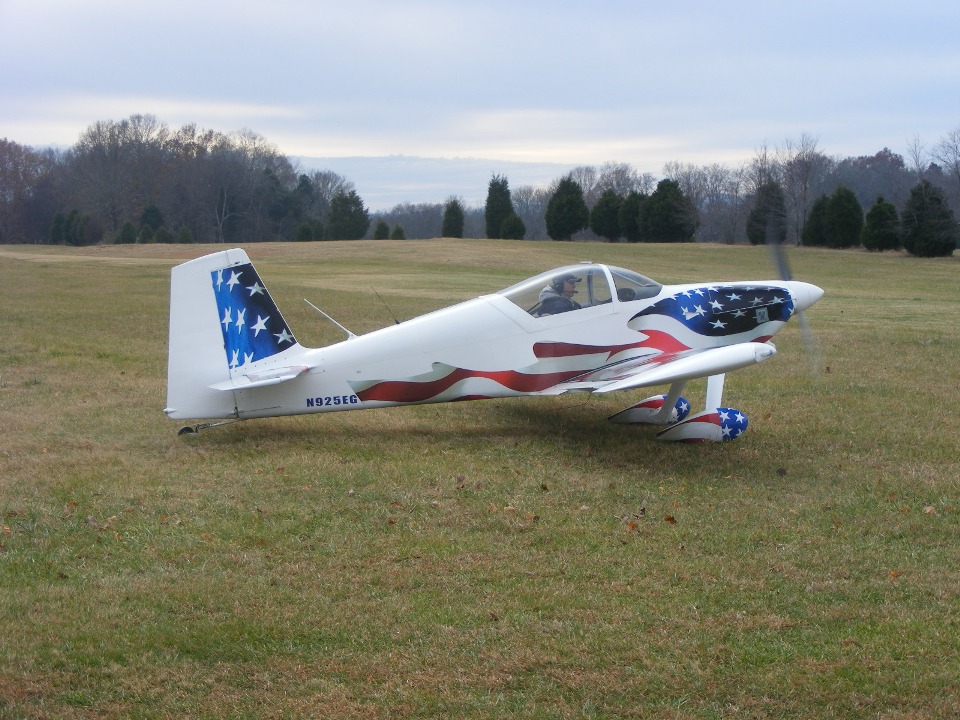 Harley gets first departure.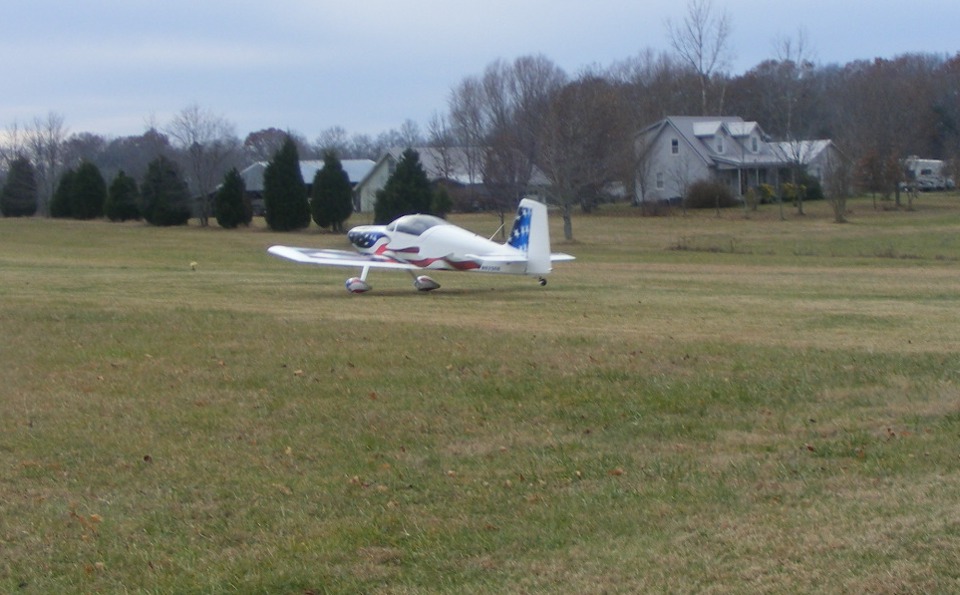 And John does his full power takeoff with his engine turning 2650 RPM with his constant-speed prop at low pitch.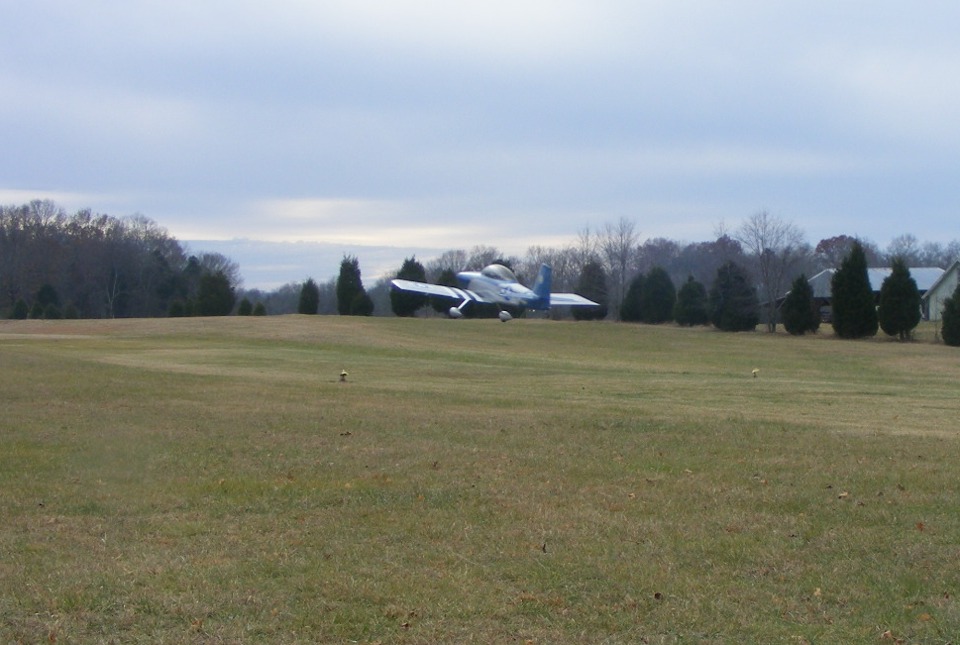 Harley gets the first high-speed pass over the field from the north as they depart the pattern south bound.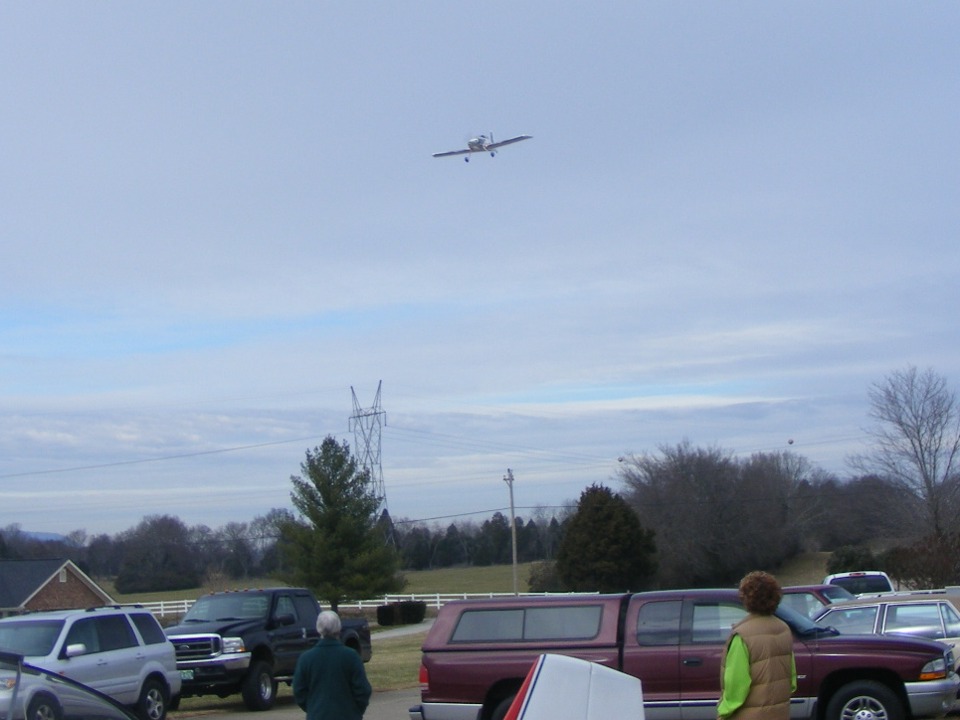 John Myers is really turning it on for his pass. The camera had a tough time on this one. As he got past us, John pulled up with a departing roll.