Monte & Darlene Visit Chattanooga · · PAGE 283.
November 16, 2008: The aerial sightseeing continues as we reach the next river flowing west from the Appalachian Mountains to join the Tennessee River on its journey downstream to ultimately join the Ohio River. This river is the Little Tennessee River which comes here from Fontana Lake in North Carolina. The head waters of the river are near Franklin, NC.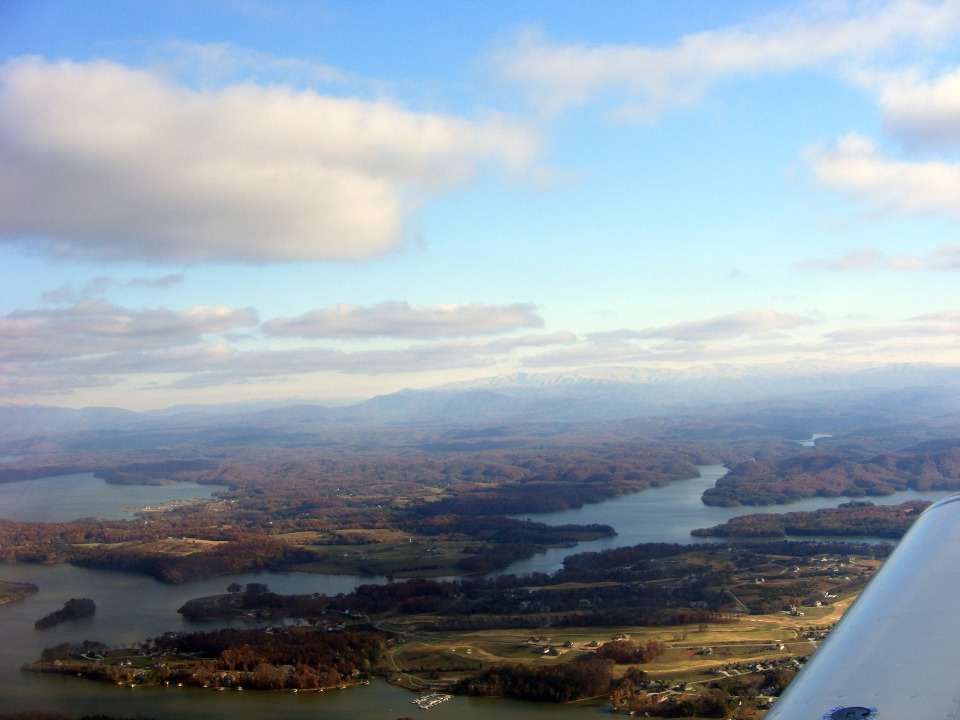 Here is the GPS overlay of the map showing this area. The "turn around a point" was over the home of my boss on the lake shore. The big turn is where Wendell flew off my right wing and we photographed his airplane against the mountains in the background to the East.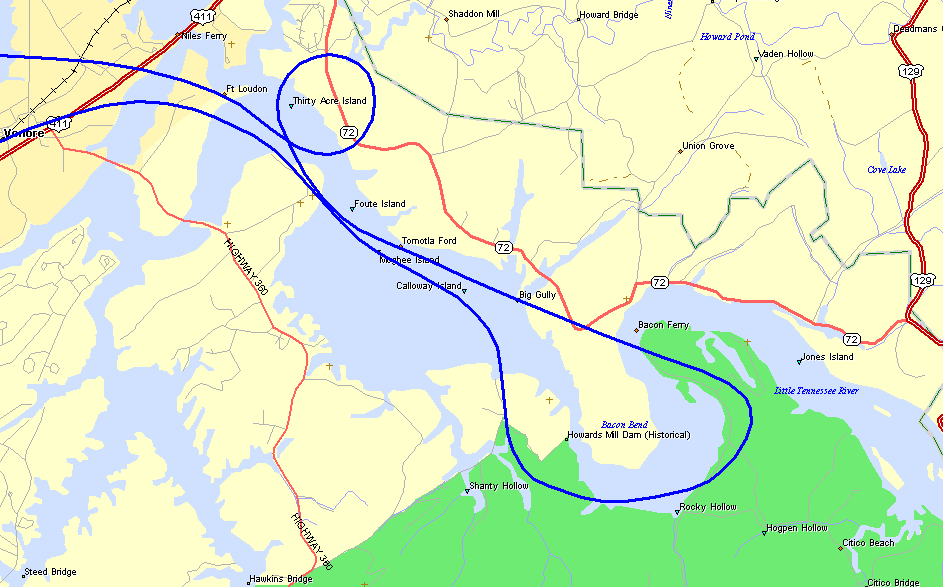 This photo was taken looking East from the Vonore, Tennessee area at the Great Smoky Mountains and the snow atop them after a cold night. That state highway crossing the island in the lake is clearly visible on the map above.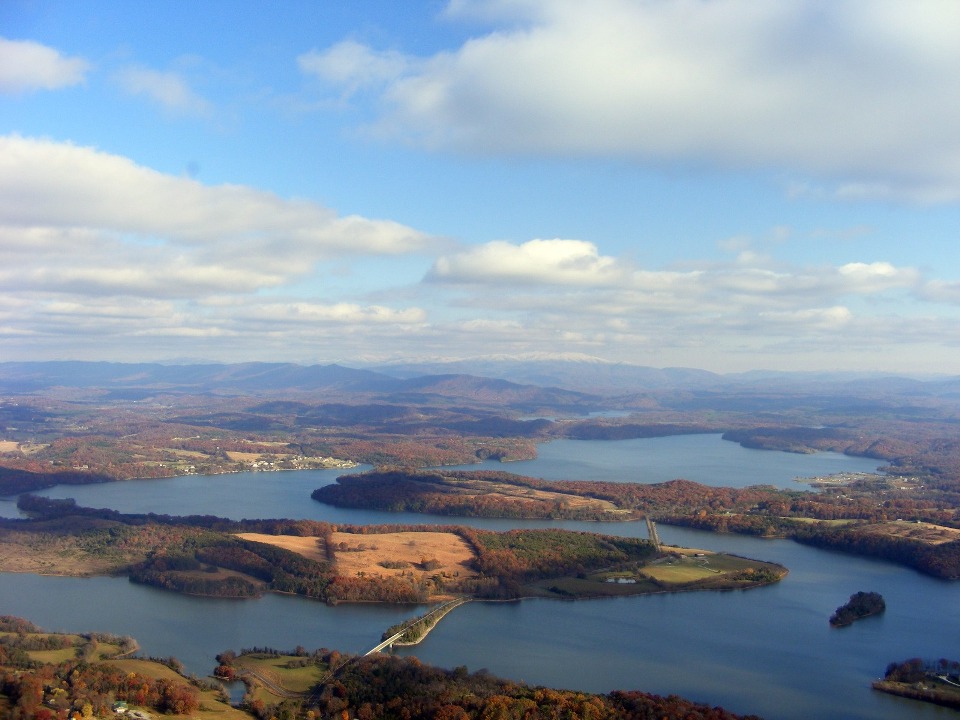 These next two photos are the same shot. The first one has been shrunk from 1600x1200 pixels to fit on this page.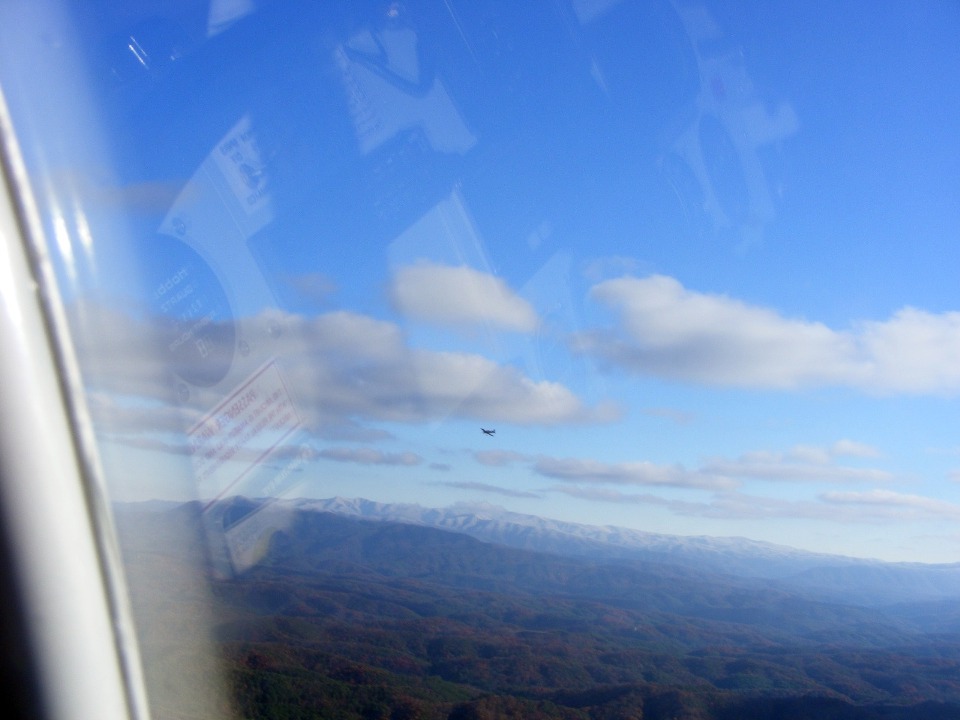 This cropped photo came from the one above, but without shrinking the image.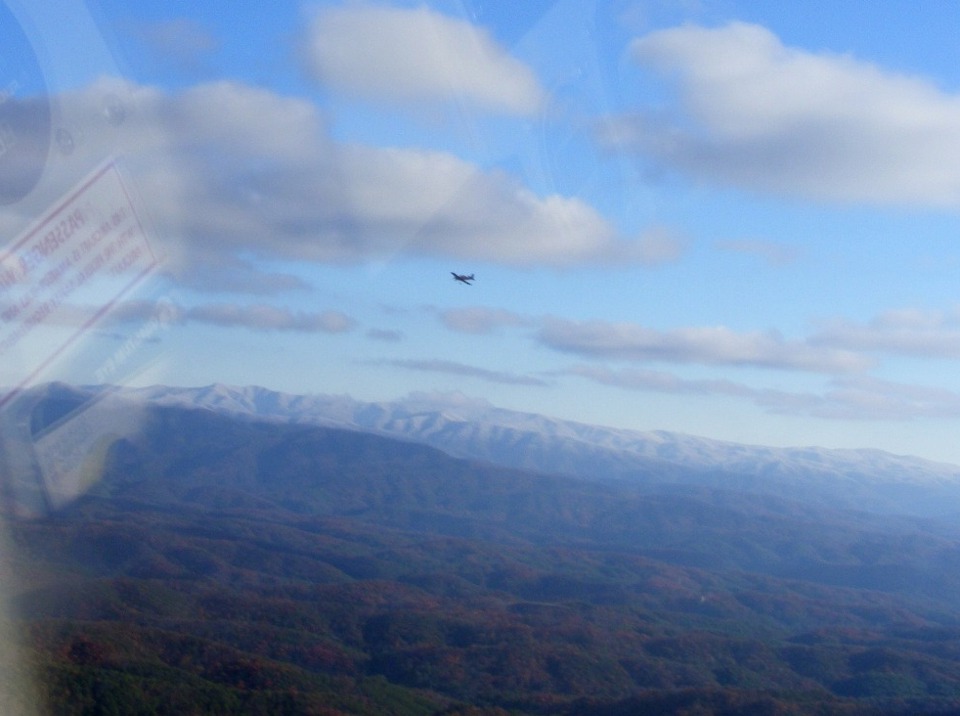 Here is a second shot of Wendell's RV-8 with the Smokies in the background. Again a full 1600x1200 photo shrunk to fit the page, followed by a cropped segment of the same photo with no shrinkage.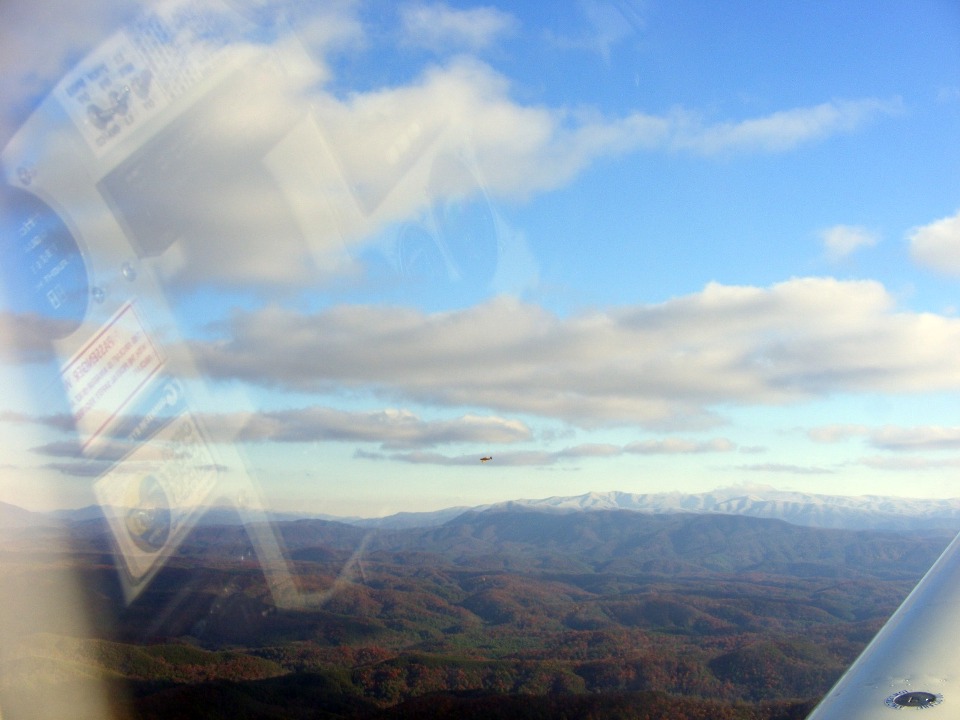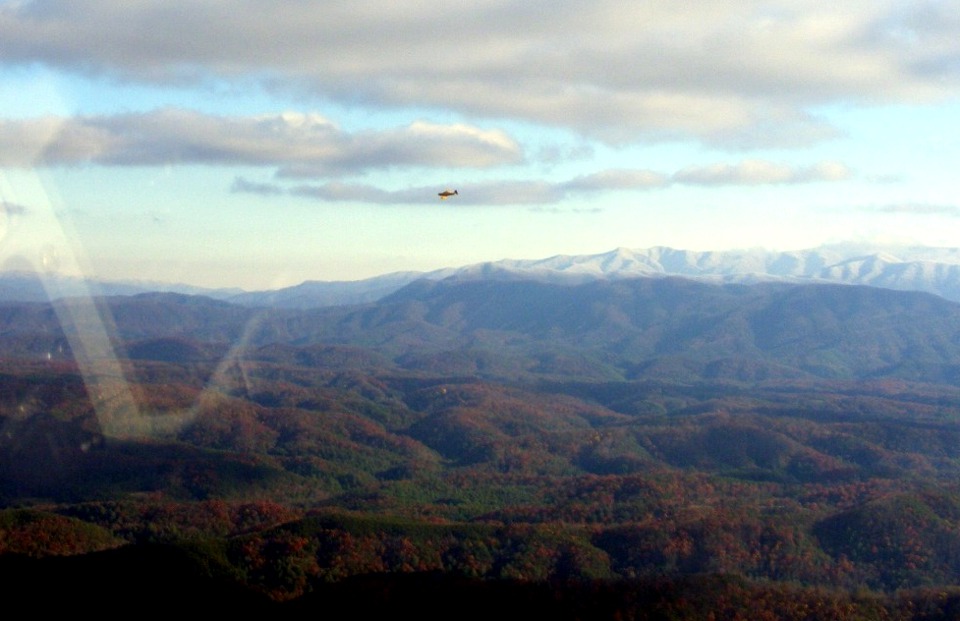 this last "grouped" photo with the mountains in the background and two additional cropped images from the same original picture.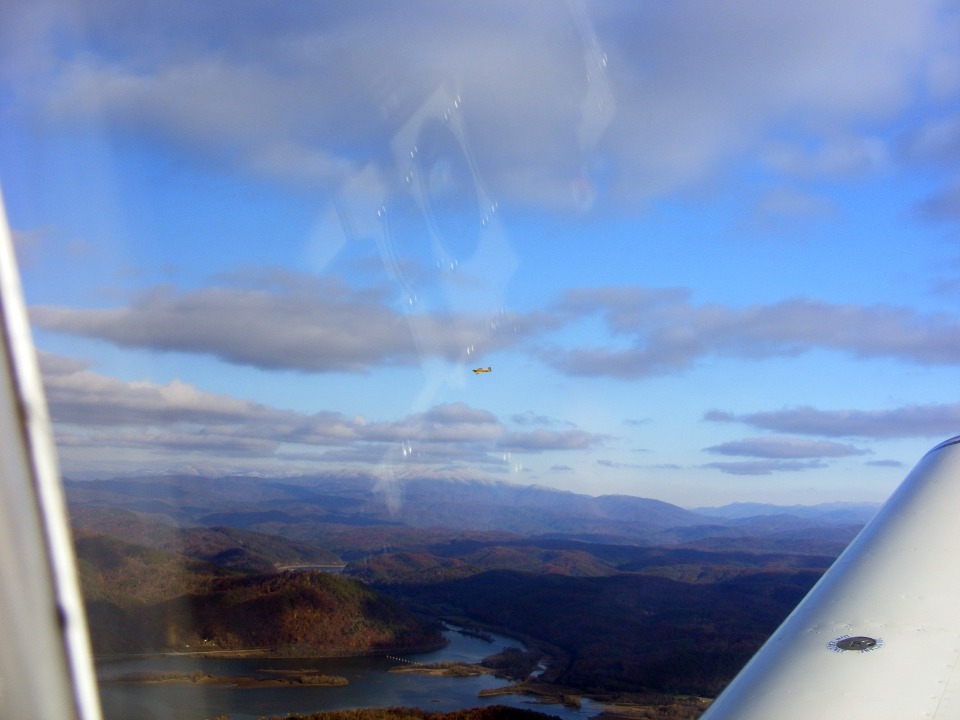 This cropped image frames the snow-capped mountains and the sky behind the RV-8. The reflection from the inside of the canopy is a problem.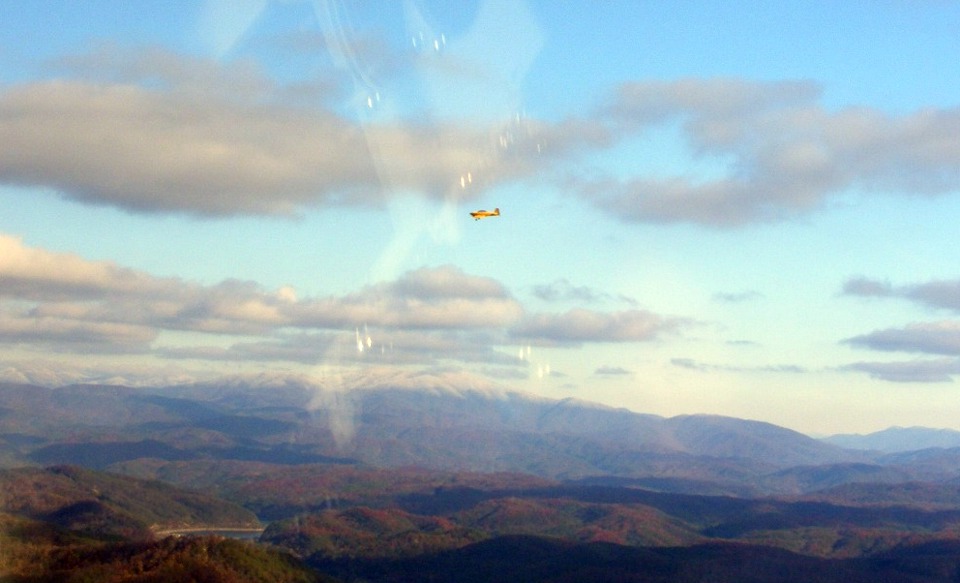 This cropped image of the same photo emphasized the lake and the background.