Monte & Darlene Visit Chattanooga · · PAGE 281.
November 16, 2008: With the weather still bad this morning, the other short road trip for today was over to the famous Jack Daniel's Distillery at Lynchburg, Tennessee. Before we left Chattanooga this morning, I took them on a short ride along a portion of Missionary Ridge. That area is also part of the National Park System here in Chattanooga honoring the men who fought on both sides when the Civil War came to Chattanooga in the 1860's. The ride along I-24 and US-41A west of Chattanooga gets into a bit of the Cumberland Mountains and had plenty of scenic views as we climbed Monteagle Mountain on I-24. The morning road trip took us until 2 PM when we arrived a Folks Field to begin our aerial tour.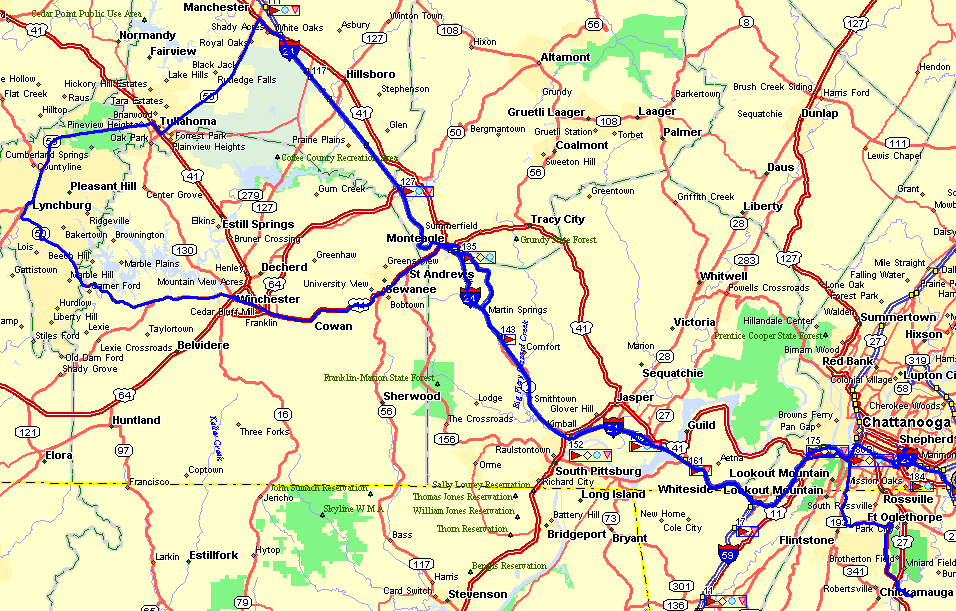 We got both airplanes in the air before 2:30 PM and took this shot around 2:40 PM with Fort Mountain, Georgia in the background just below Wendell and Monte in the RV-8. Wendell has his wheel pants off for some repair and repainting as mentioned in previous pages. Darlene took this photo from the right seat of my RV-9A.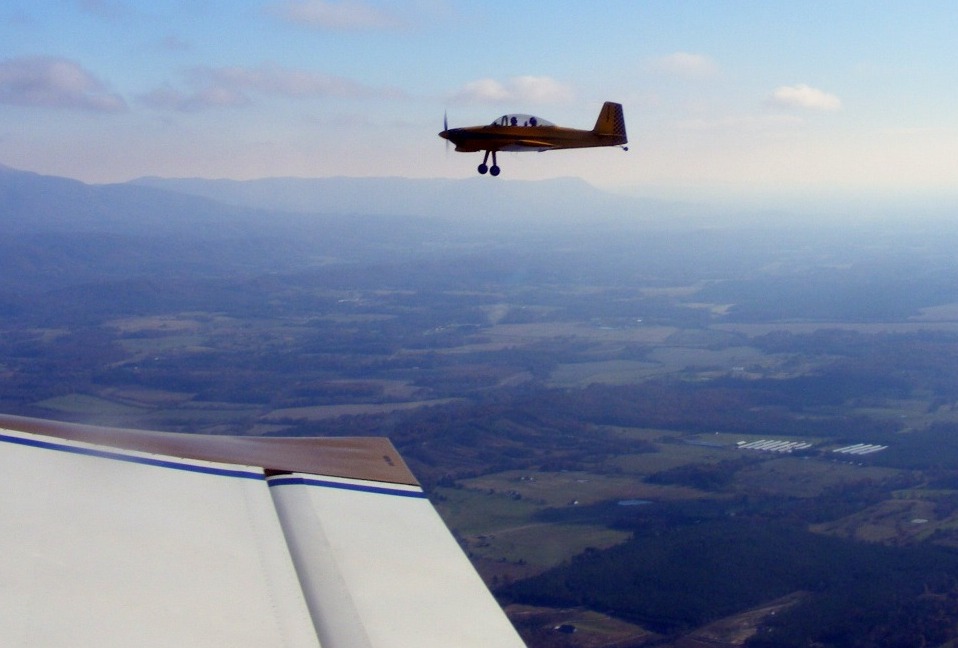 The route of flight today was over to Cherokee National Forest past Ocoee, TN and then up to the Little Tennessee River area near Vonore, TN. After that it was over to Mcminnville, TN for cheap AVGAS at $2.95 per gallon, same as it was during the summer of 2005!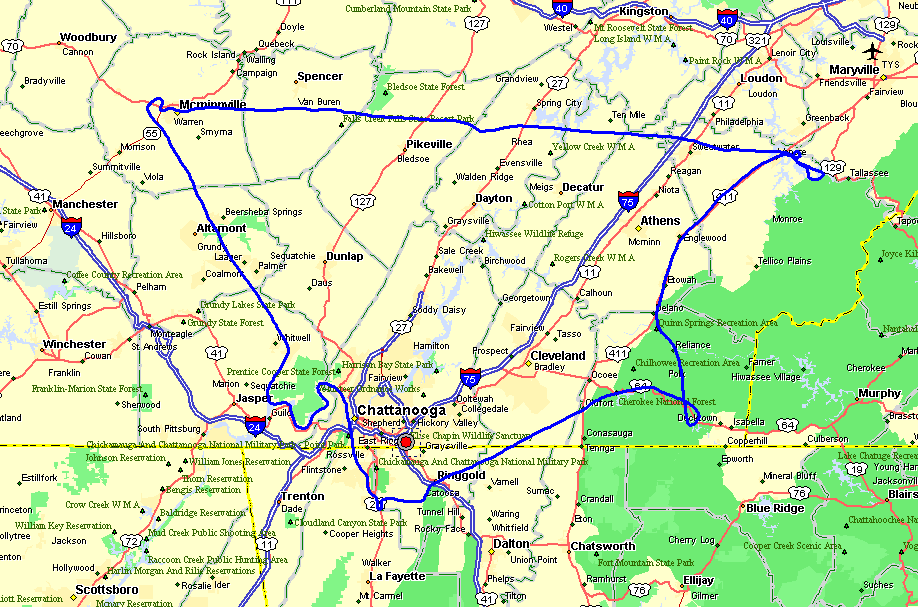 This photo was taken about one minute later when we noticed light snow at the top a nearby mountain at the left side of this shot.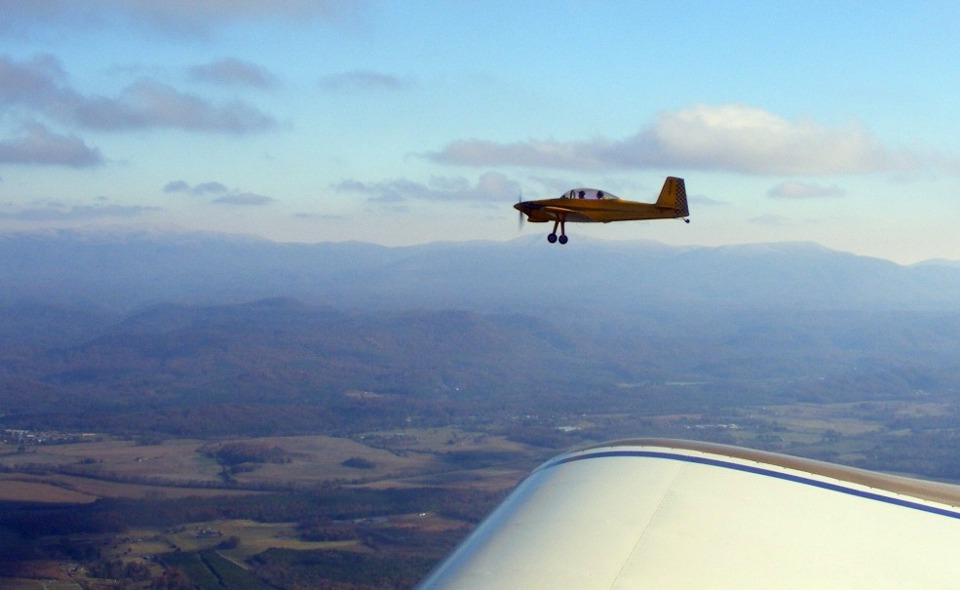 I had cropped the two photos above for best resolution showing Wendell's RV-8. This shot shows the big picture of the area. The sky above the scattered cloud layer was deep blue and great for cross-country smooth flying. Today's mission was about seeing the last of the fall foliage and that means we stay under the cloud layer.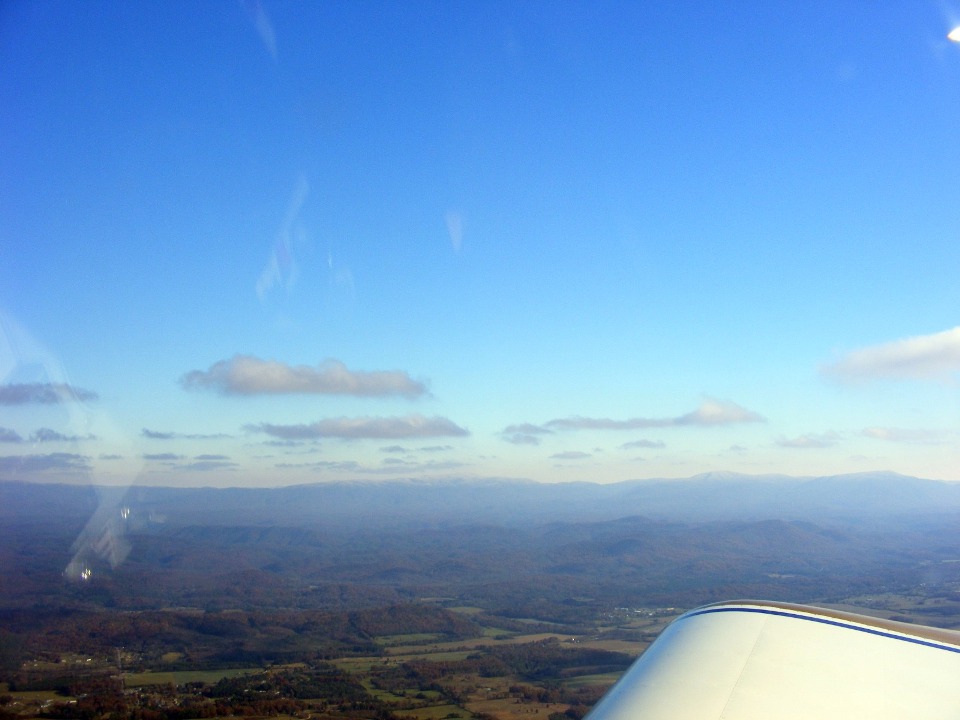 We moved into the Appalachian Mountain foothills seen in yesterday's road trip along the Ocoee River. Darlene is still getting acquainted with my camera, but as always in bright sun, reflections off the inside of the canopy are sometimes a problem.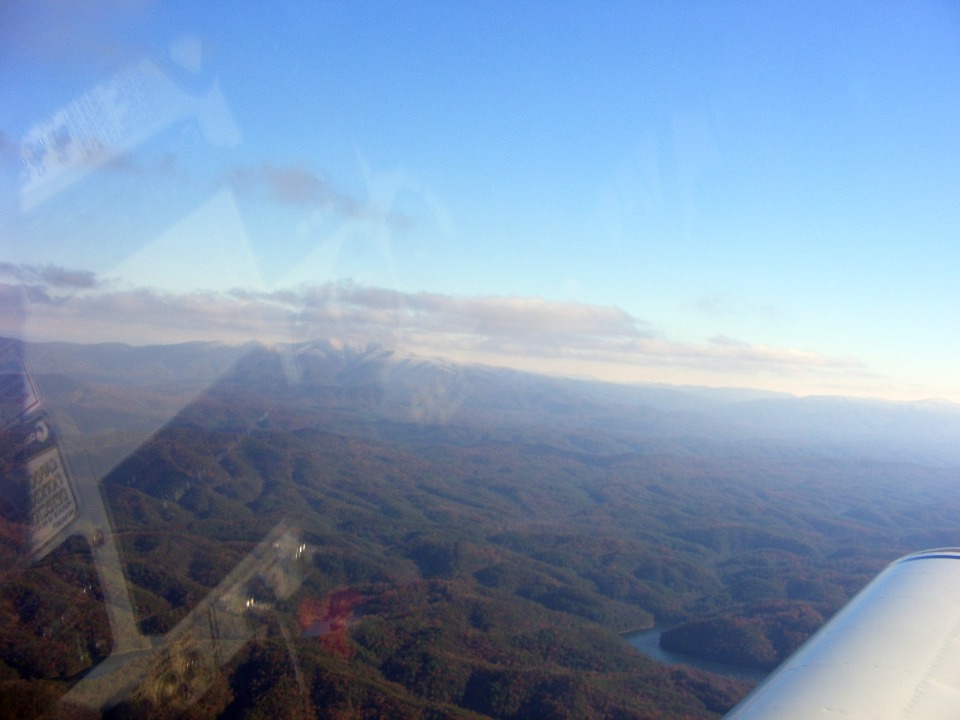 The view ahead and to the right is looking SE from Parksville Lake along the Ocoee River upstream as it cuts its way through the low mountain ridges adjacent to US 64. The Tennessee River is behind us, where the Ocoee River will ultimately end.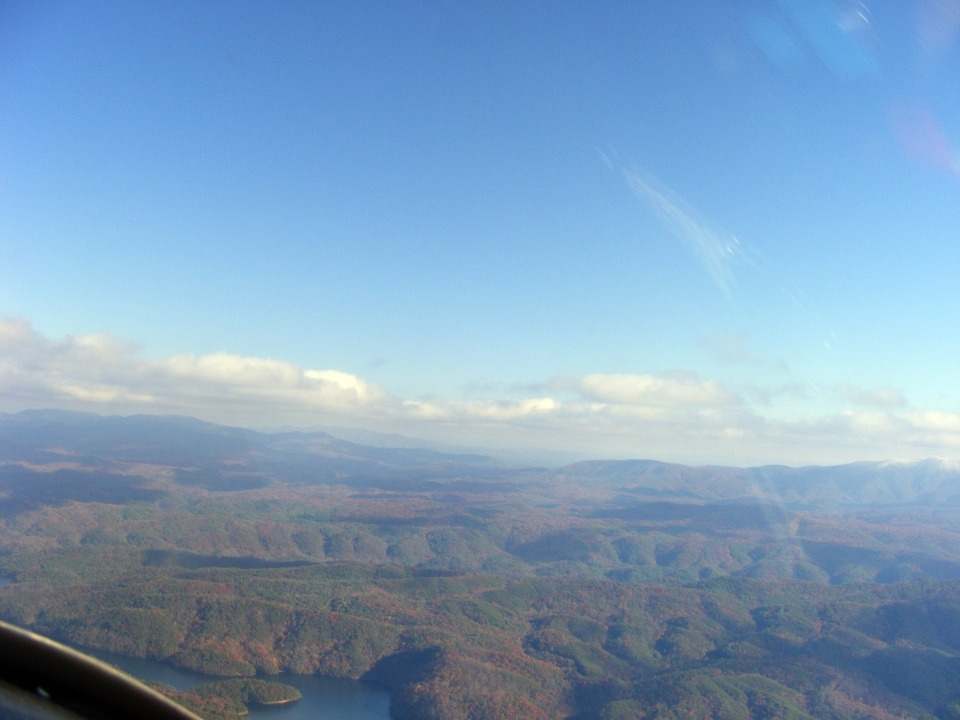 This photo shows the bend in the river seen in the photo above. At this point, this is still part of Parksville Lake. US 64 is seen hugging the edge of the lake up against the granite rocks of the rolling hills and ridges in this part of the National Forest.