Flying North of Atlanta · · PAGE 264.
August 17, 2008: This view looking East is at the beginning of my high-banked turn and begins to reveal Dale's house nestled in the trees. With the sun in this direction, Dale's shirt is reflecting off the inside of the canopy.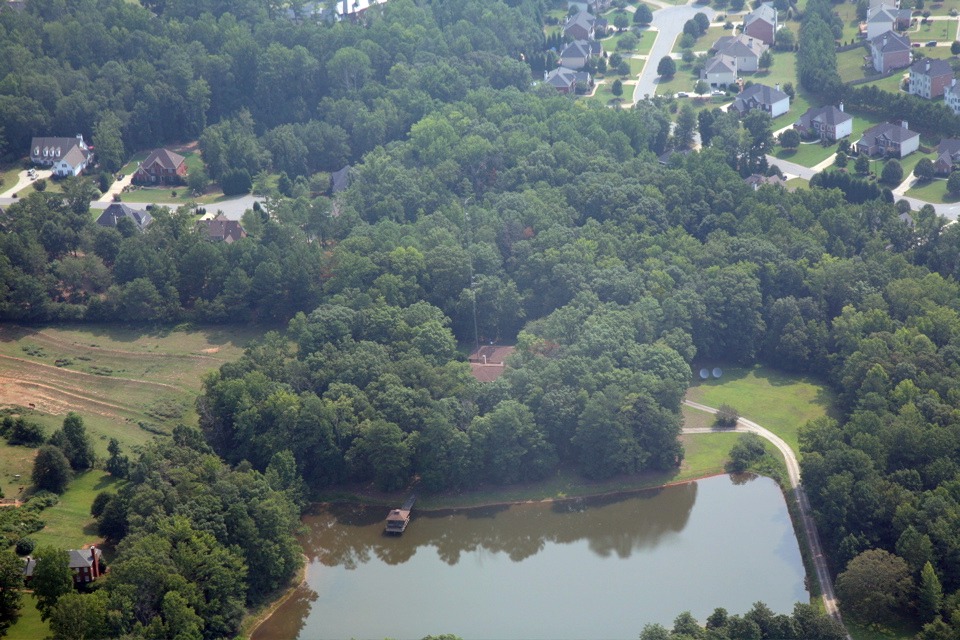 As the turn continues to the north side of the house, Dale focused his lens ahead of the right wing where the house is hiding among the trees.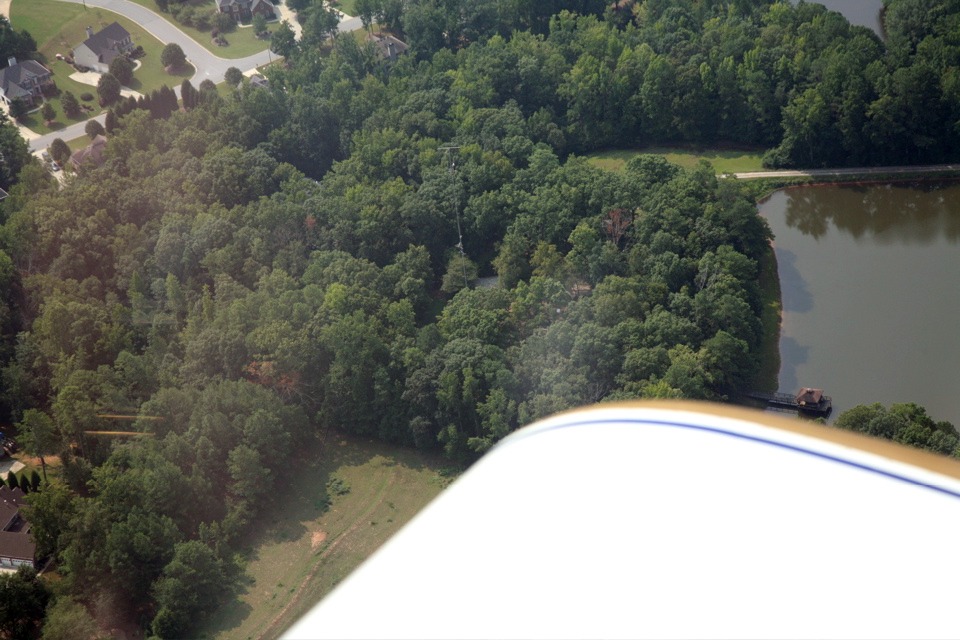 Dale continued to take photos as the high-banked turn got steeper over the residence.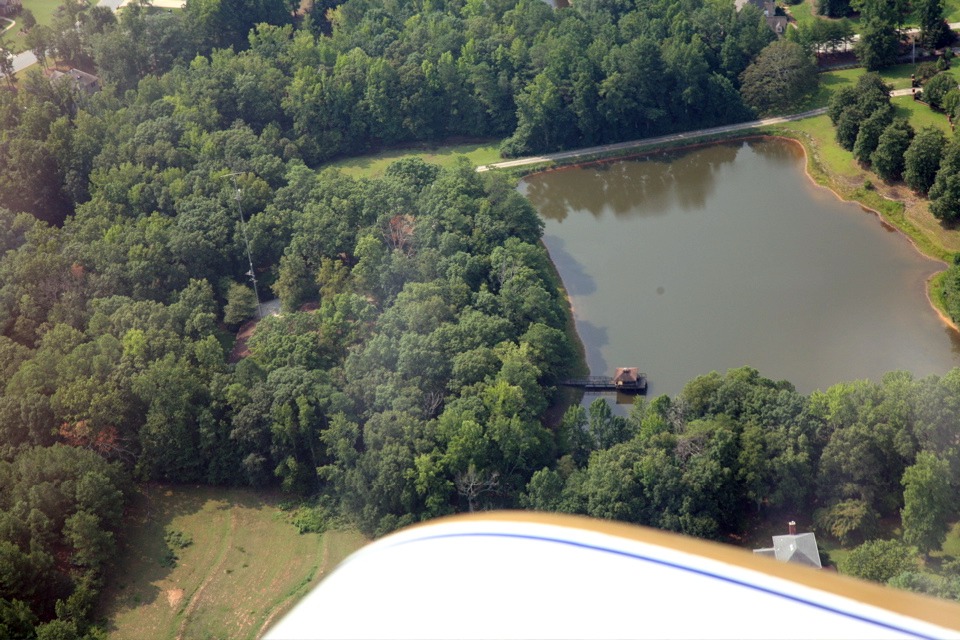 We're almost there for the shot he really wants.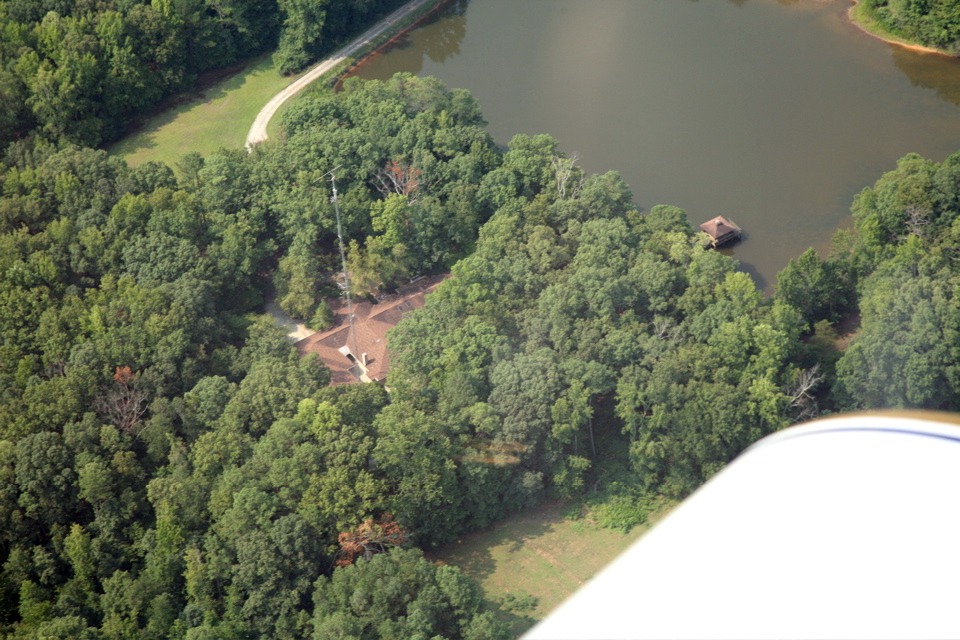 I finally got positioned for this good shot of the house while in a 60-degree banked turn. After this last shot, we departed the area heading west.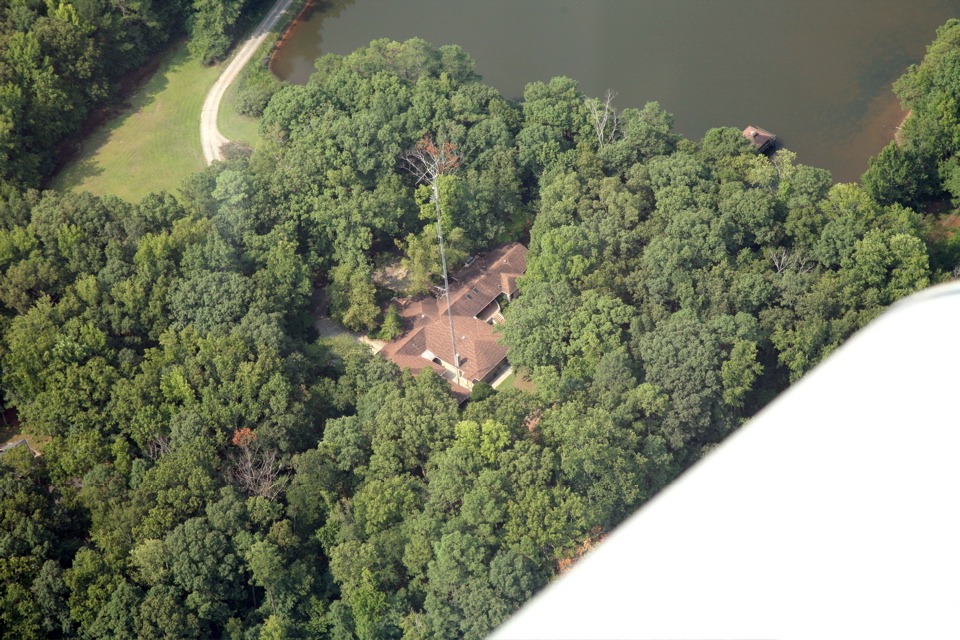 After we got into cruise flight heading west, Dale positioned his camera up near the panel and took this wide-angle shot of me.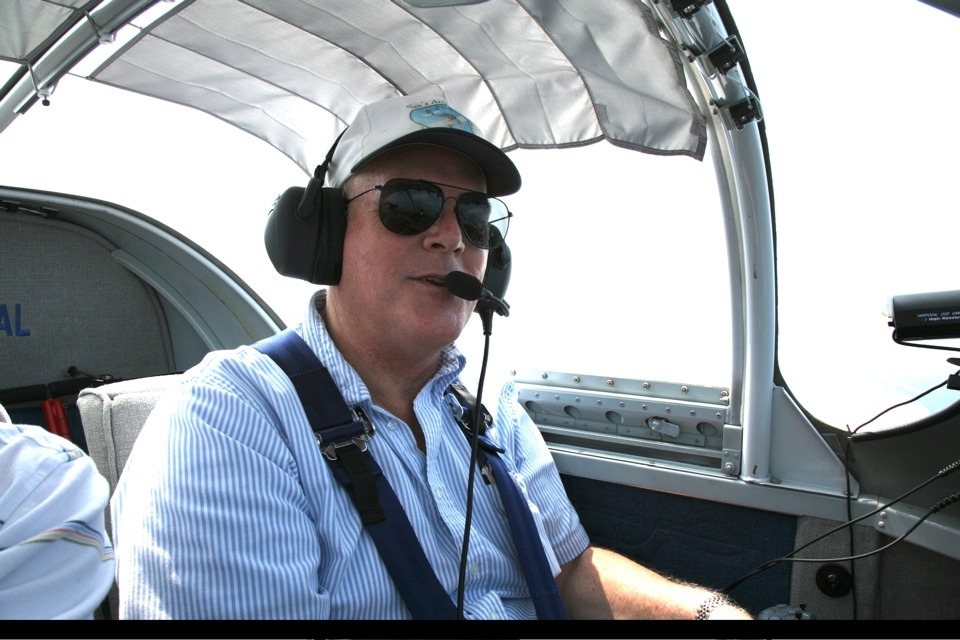 Dale sent me this photo of the hydroelectric dam as we crossed Lake Allatoona. He said some of the photos were blurred, but this was not one of them. If you saw my previous posting here, now you have the updated version. Thanks for the follow-up email, Dale.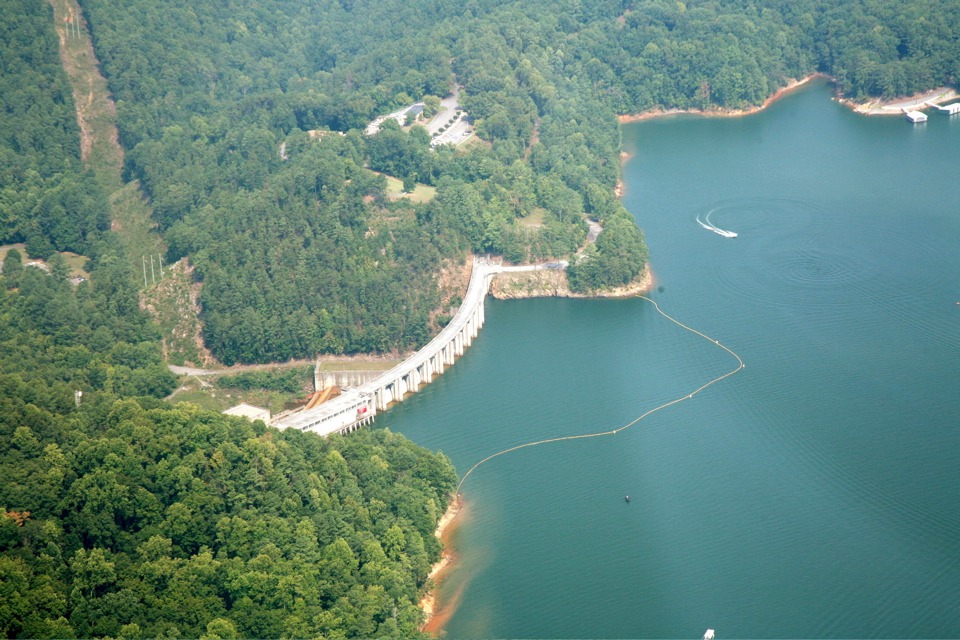 We flew over the airport at Cartersville and got to this Georgia Power Company coal-fired power plant where Dale snapped two photos. I liked this one best since it shows the coal train near the bottom of the picture. The zoom lens did a good job since we are about 2 miles away according to my GPS ground track overlaid on my digital map. With all that steam coming out of the cooling towers, no wonder the air is so hazy in this area. A lot of the electric power from this site serves the Atlanta area.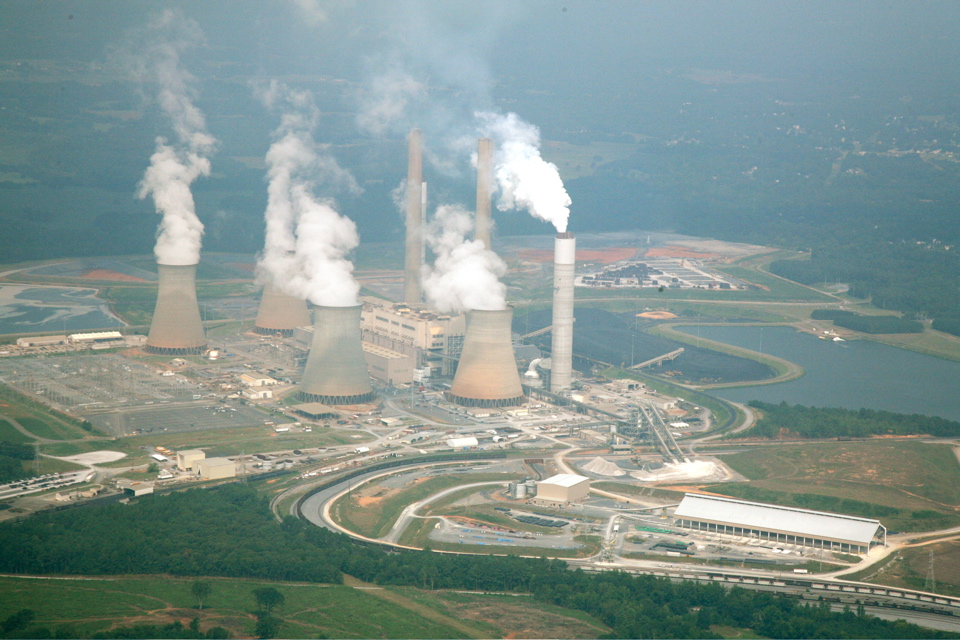 After the power plant flyby, it was time to head back to McCollum Field. This is the final approach to runway 9. Notice the propeller blade in the photo at the lower left. That was one reason some of the other photos Dale took were discarded. After I got the airplane parked and secured, we went for lunch at a nearby Wendy's restaurant. I had the small chili and a Caesar side salad. The RED CUP also got three scoops of ICE.