Back at Home Near Chickamauga, Georgia · · PAGE 187.
October 20, 2005: The 182 check ride was flown by pilot David Torbett with Wendell sitting in the right seat for a change. The road and power lines are the key feature at the north end of the runway. The wind sock behind me was standing out very well due to a wind from the south.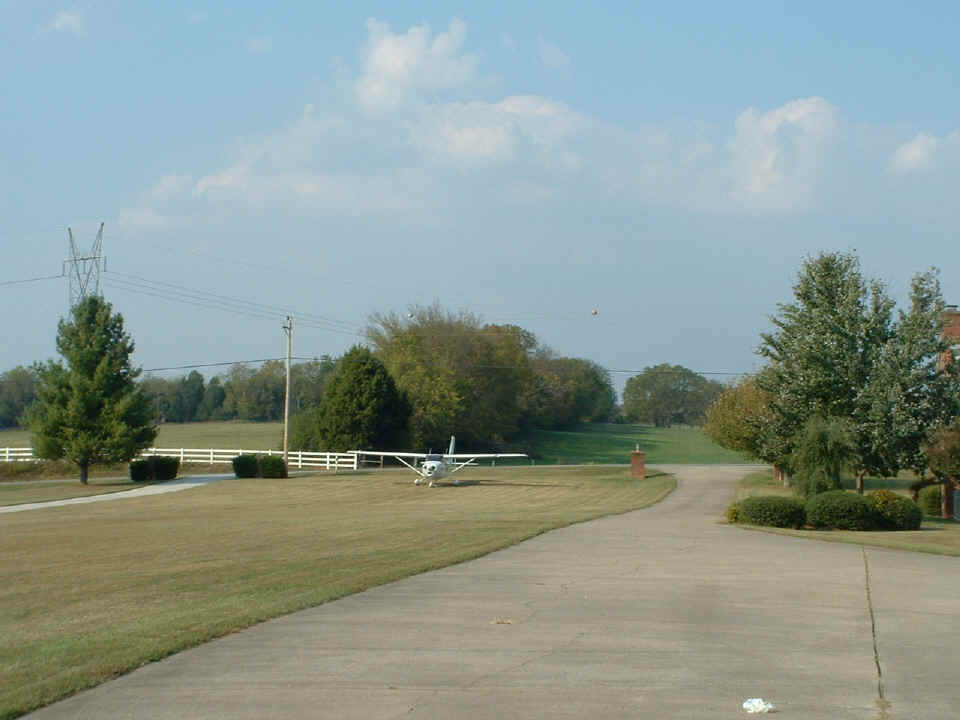 On the takeoff roll and passing in front of the hangar approaching flying speed.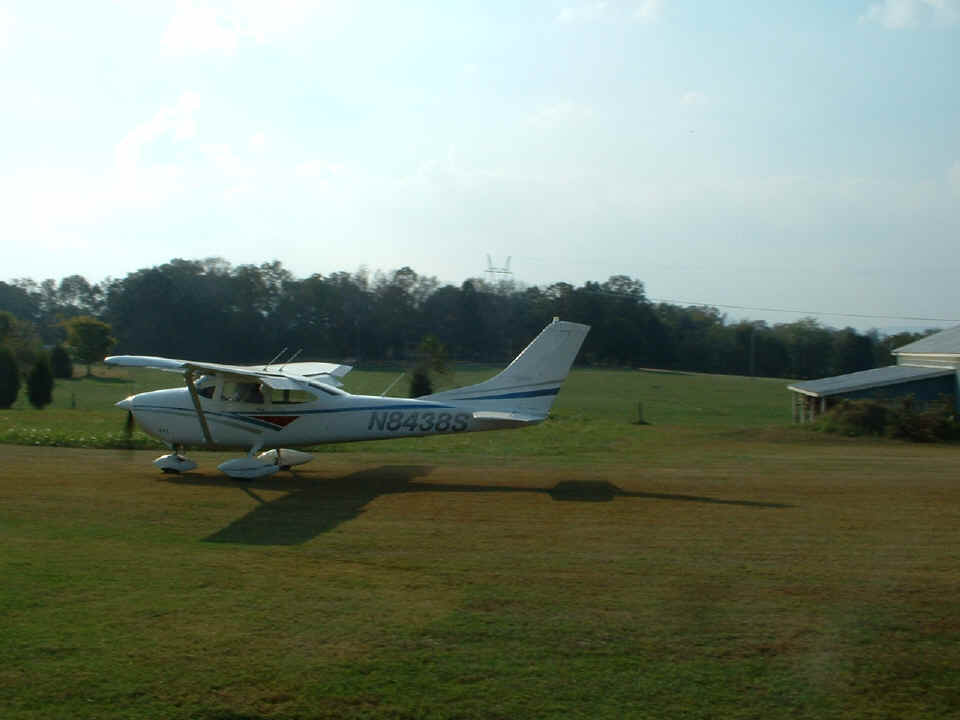 Climbing away to the south beyond the trees that lie on both sides of the runway.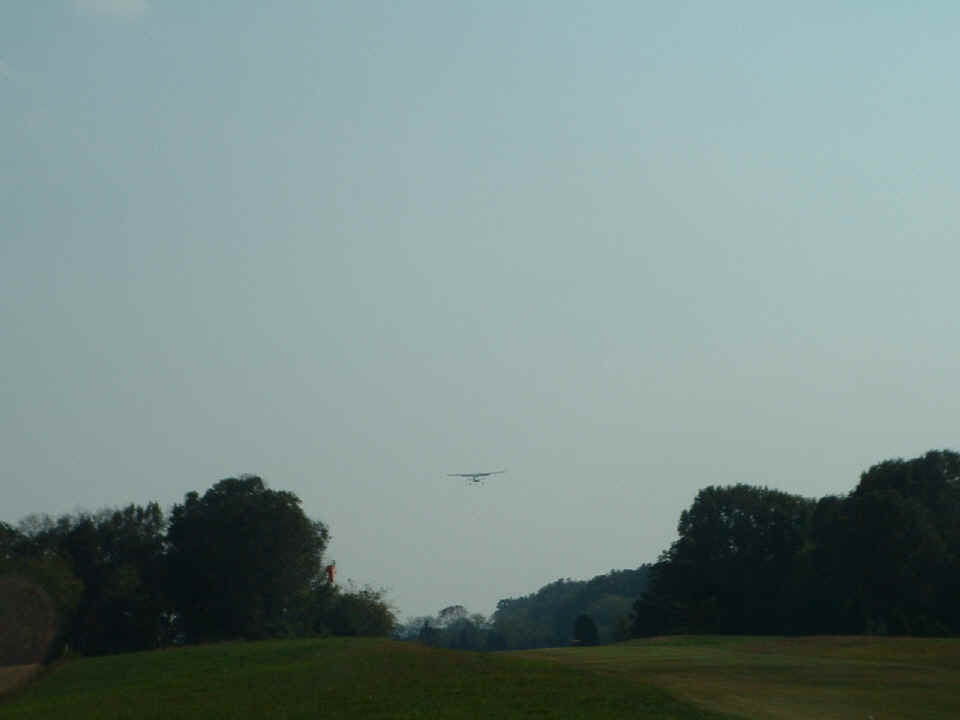 When they returned about 30 minutes later, the first pass became a "go-around" instead of a landing. I guess he did not feel comfortable coming LOW over the wires just yet.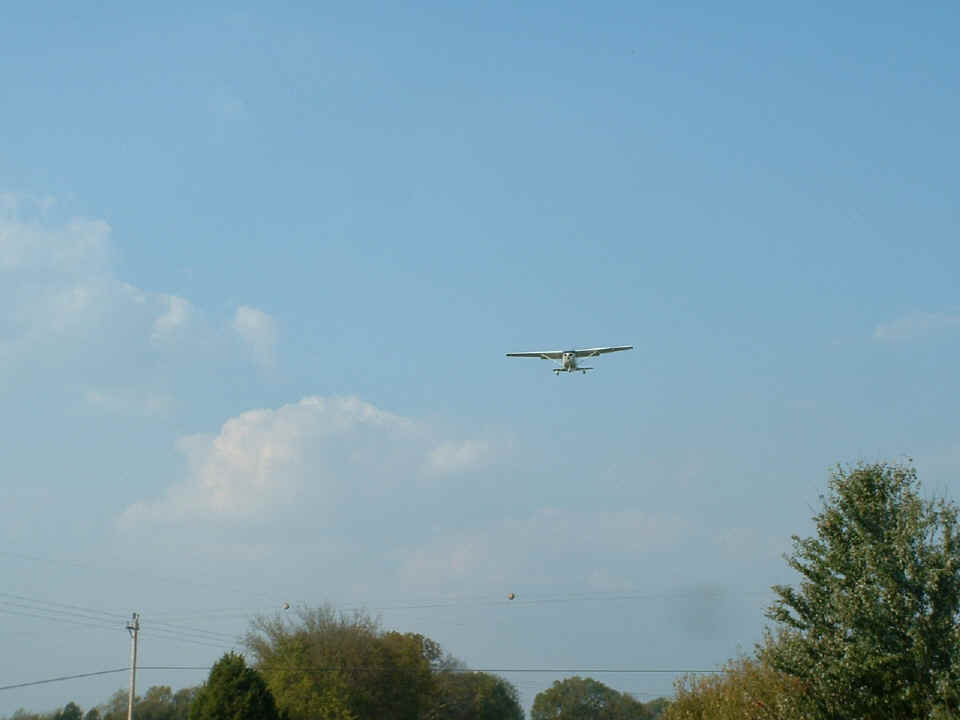 Better to make a good landing later than to try and save a bad approach. Wendell's Aeronca Champ sits on the turf until the 182 comes home to be put away for the night.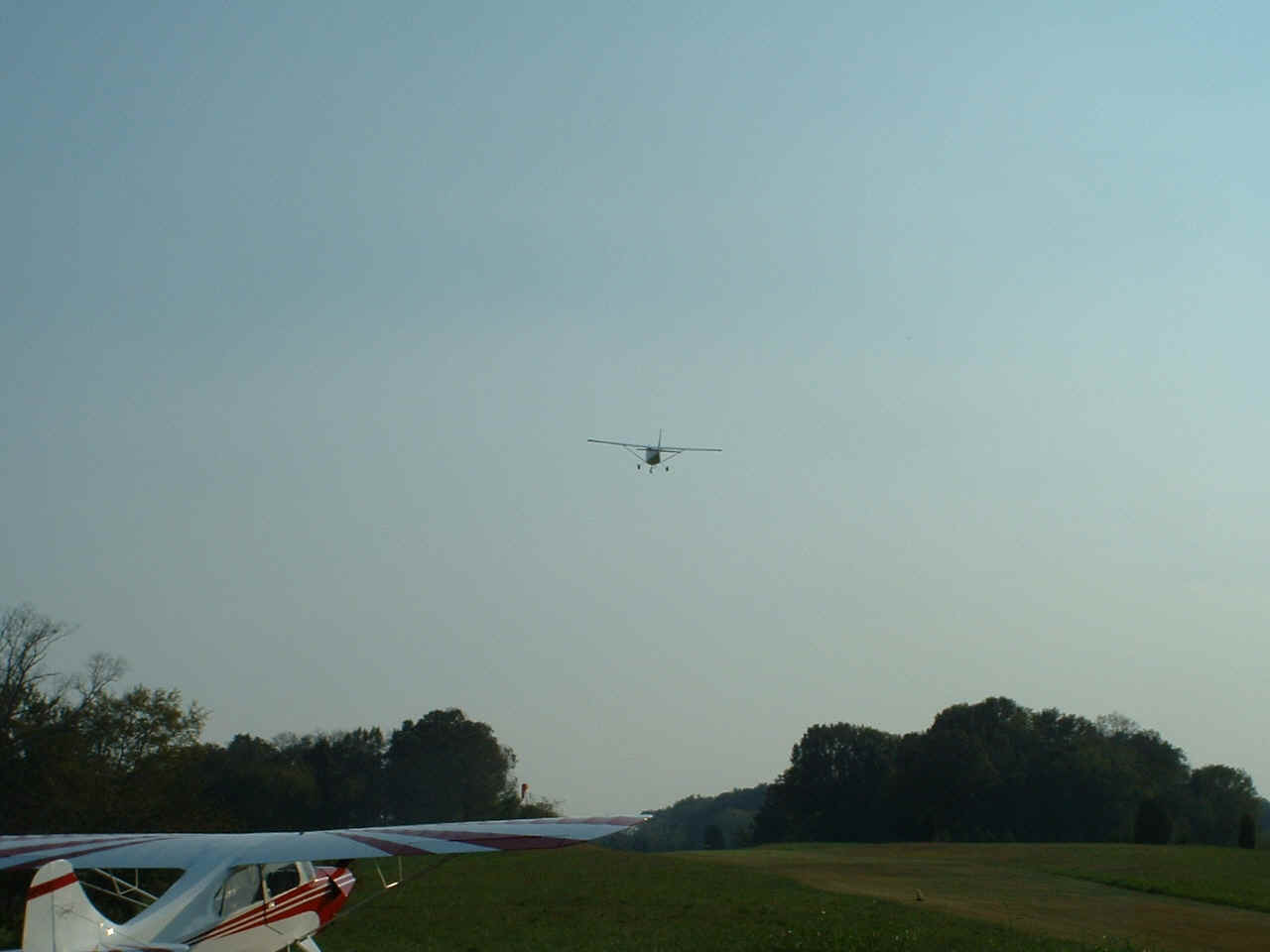 Second approach is long and low with power on all the way to the wires. Not too bad, and of course, the touchdown point should be right in front of the hangar and ramp.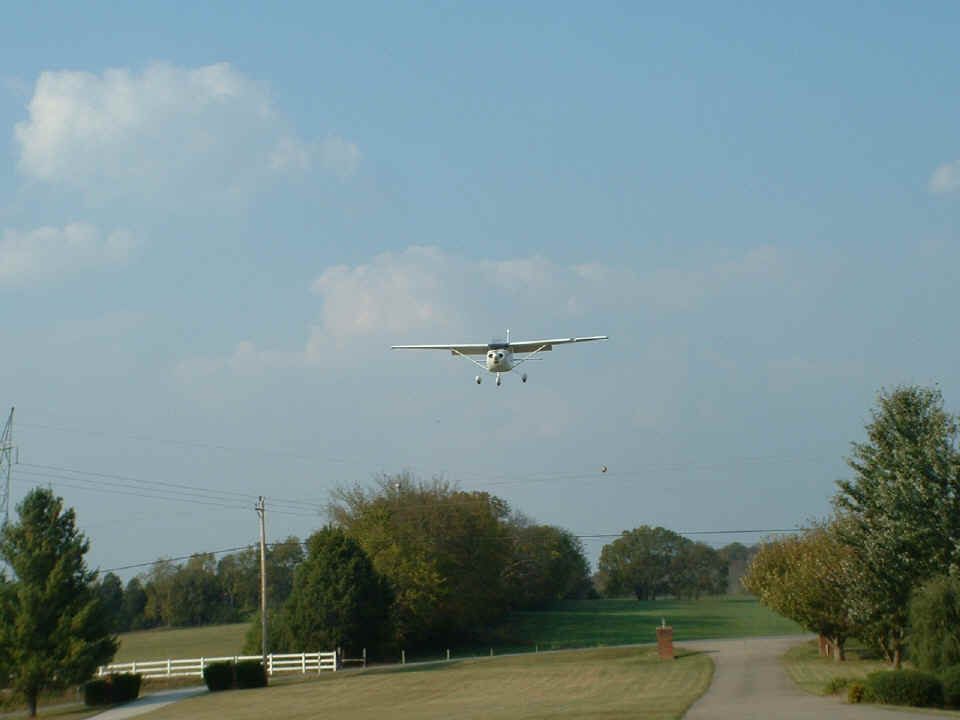 And that was what happened, then this roll out to an easy stop beyond the wind sock.