2005 LOE5 RV Fly-in! · · PAGE 179.
October 15, 2005: This RV-9A from Olathe, Kansas is powered by an Eggenfellner 4-cylinder Subaru engine. Two radiators are located at the front of the cowl to cool the engine. The oil cooler is located down below the prop with a separate air intake. The builder reports that it does not matter if the oil cooler is present since the engine cooling is from the two big radiators up front.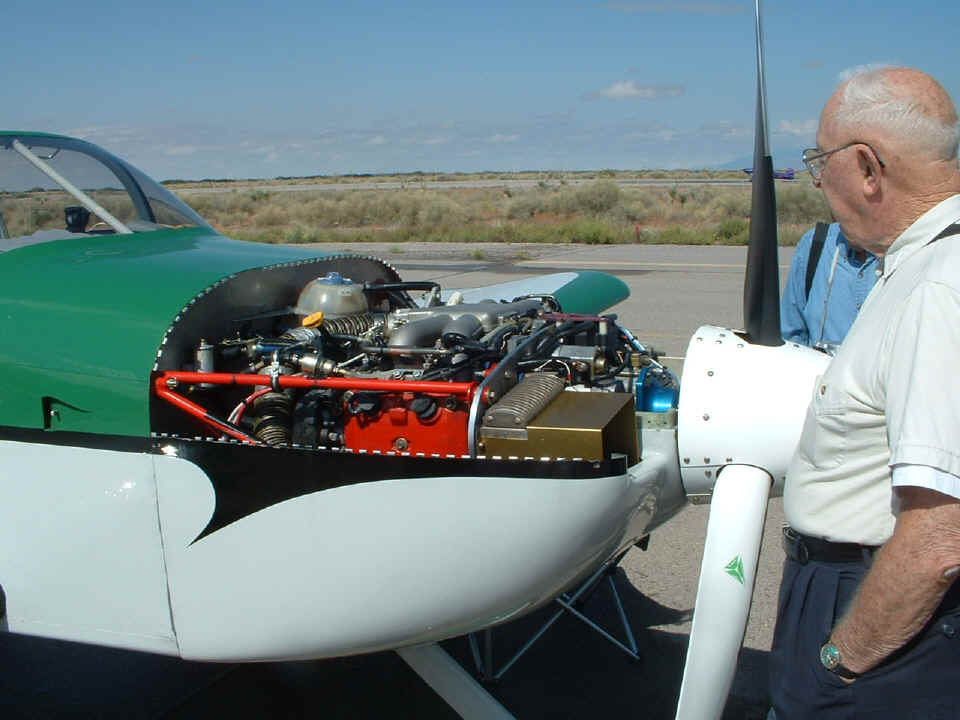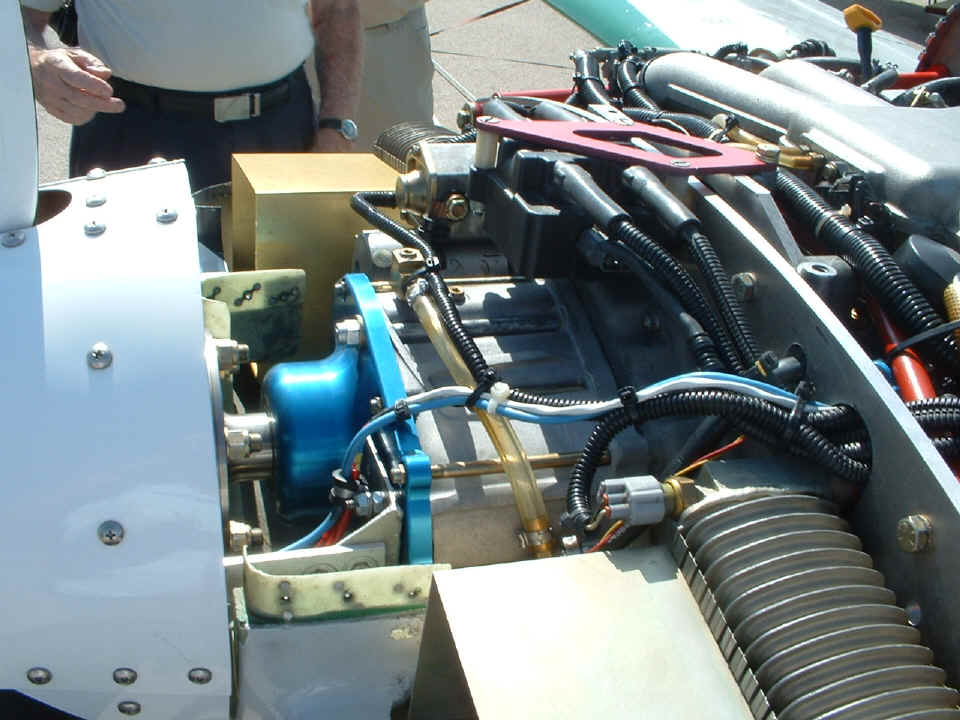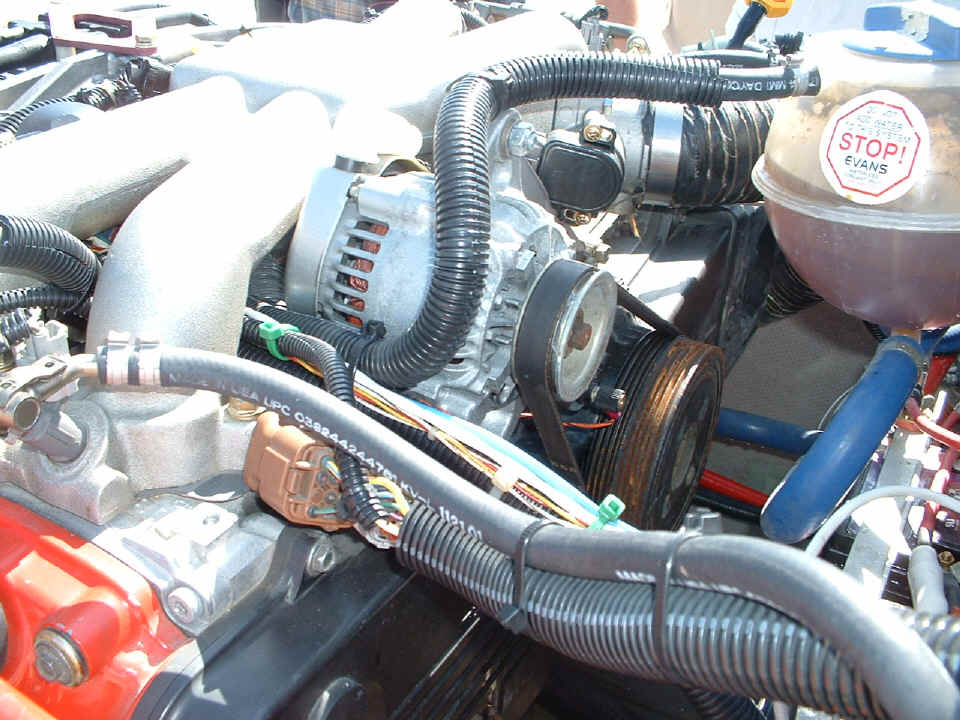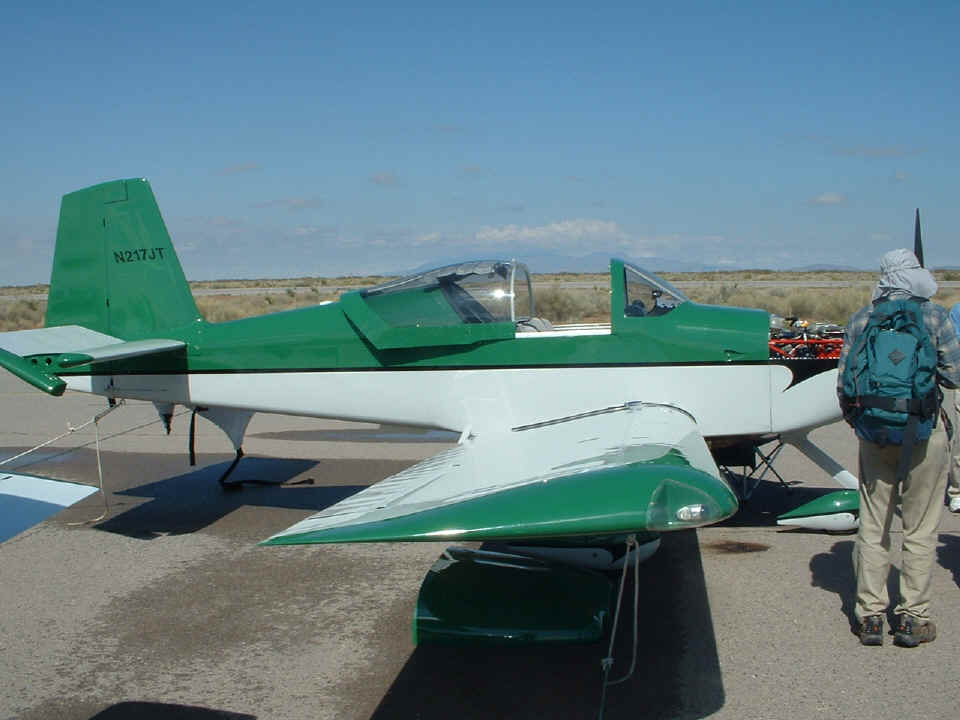 When I finally got down to the last two rows of airplanes, I found several builders assisting an RV owner who bought a flying RV-7A. The rudder counterbalance weight rib and skin area was fractured and "flopping" around. The local A&P provided the scrap aluminum and pop rivets to make the repairs and observed that good repair procedures were being used. Both sides of the rudder top rib and spar received doubler plates on the outside of the rudder skin allowing the pilot to fly the airplane home for permanent repairs. One of the builders used a big BLUE marking pen to make the repair less noticeable.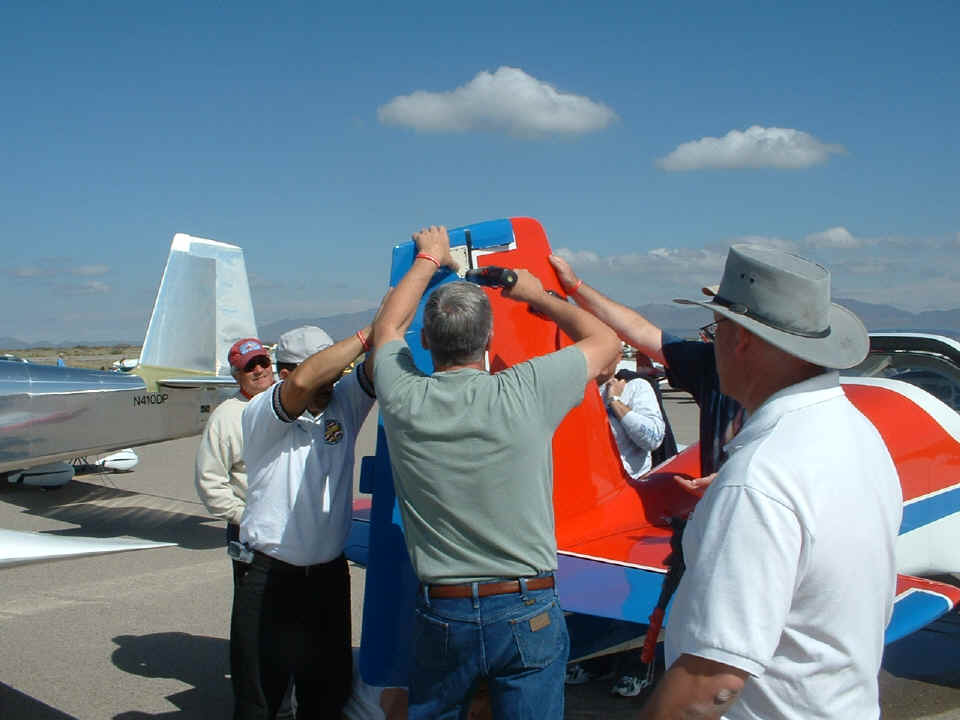 Since this is LOE5 banquet night, everybody put the airplanes to bed early for the night. One pilot came by to report the possibility of bad weather again tonight, but it passed well to the north of our location.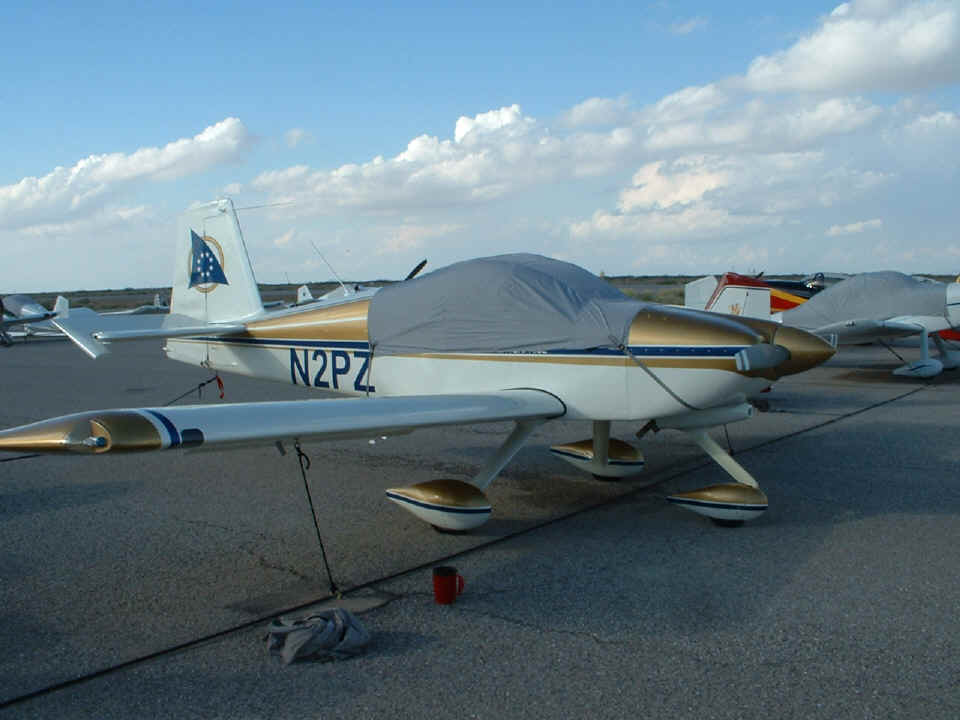 It is time for breakfast and to get ready to leave the El Paso area heading East this morning. I have photos from the banquet ready to post on the next pages, but that has to wait until I get home on Monday.
October 20, 2005: I have come back to this page to add two additional photos I found on a web site created by Larry Pardue. Larry lives near Carlsbad, New Mexico and always gets to the LOE-RV Fly-in since it is close by for him. He posted a page about the 2005 fly-in that has TWO pictures showing the Enterprise. Rather that use his server bandwidth, I have posted those two pictures here to use MY server bandwidth. I don't know if Larry took these two photos on Saturday morning or Sunday morning before my departure, but here they are!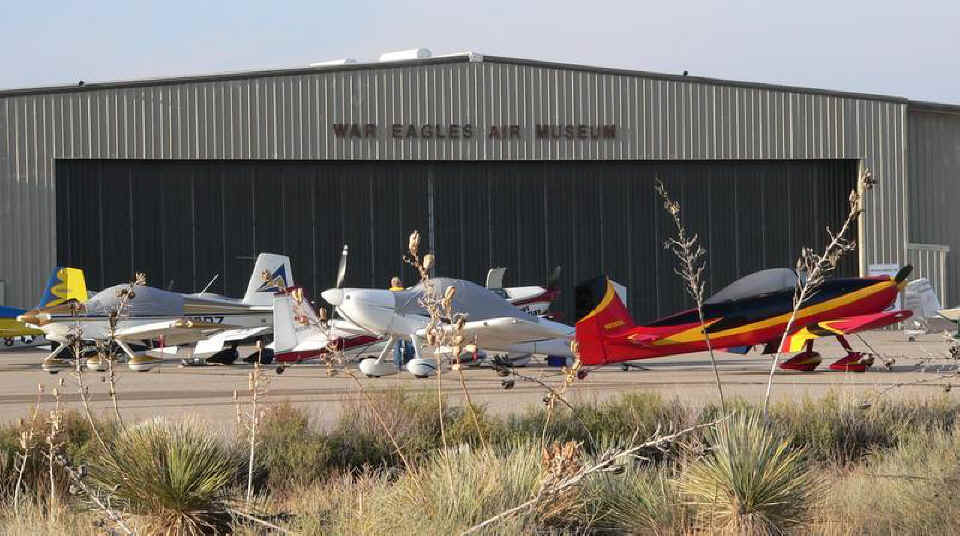 Judging by the rain water on the ramp, I would have to say the above photo was Sunday morning, and the photo below was on Saturday morning.