"ENTERPRISE" Back at Home Again - Page 169A.
September 10, 2005: Here are some photos taken on September 10th by Ray Johnson when he was given a ride in my airplane for helping me to buck rivets during construction in my garage. I have resampled and equalized the photos using Corel Photo Paint. Ray was snapping these pictures of the Collegedale Airport (3M3) when I was on approach showing him the landing technique I learned from Mike Seager, the CFI and transition training pilot for Van's Aircraft. (This page was created and posted on October 19, 2005.)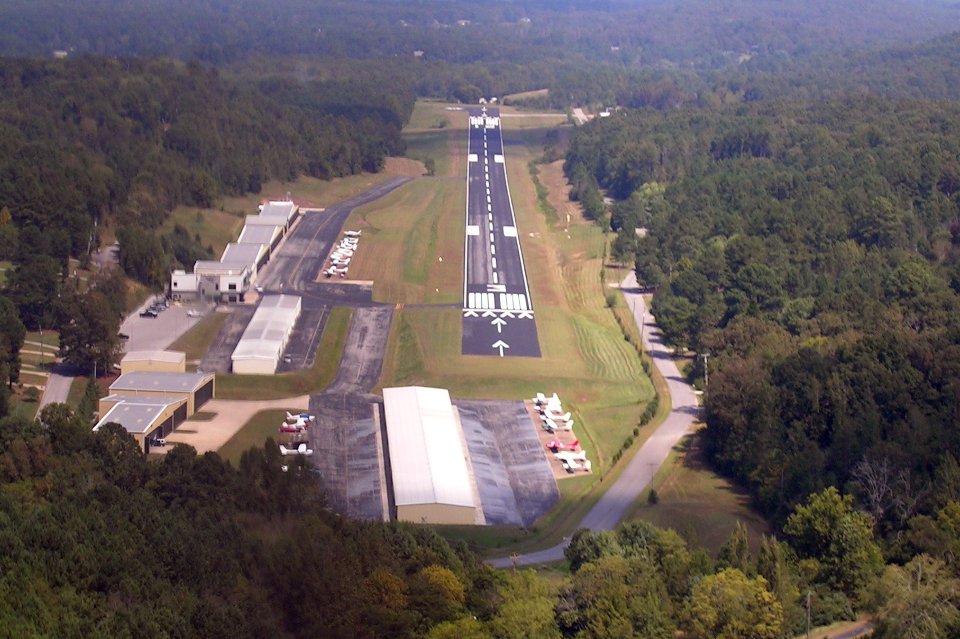 I cropped out the airplanes on the lower ramp south of the runway which is HIGHER than the ramp you see above closer to the airplane than the displaced threshold of runway 3.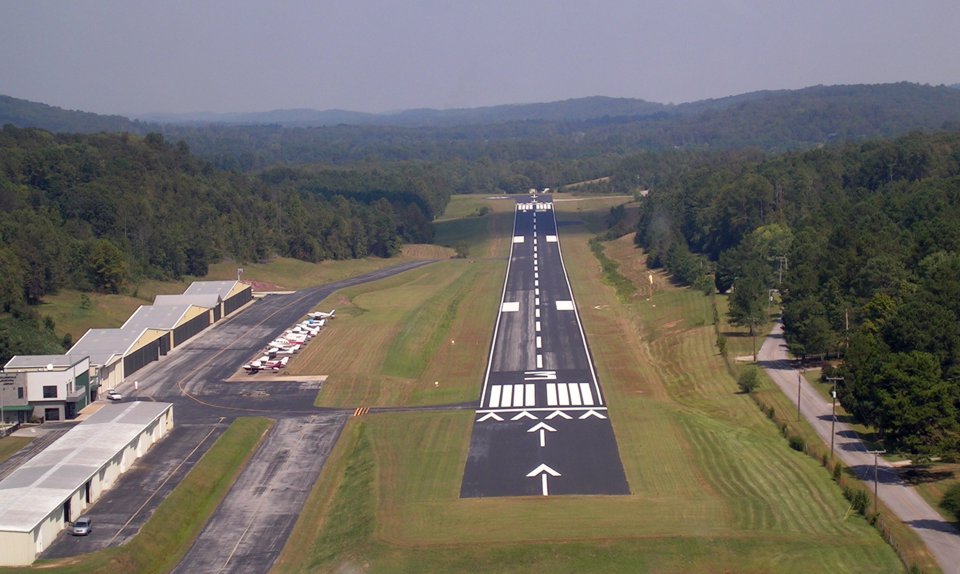 Here is the final approach shot just before landing.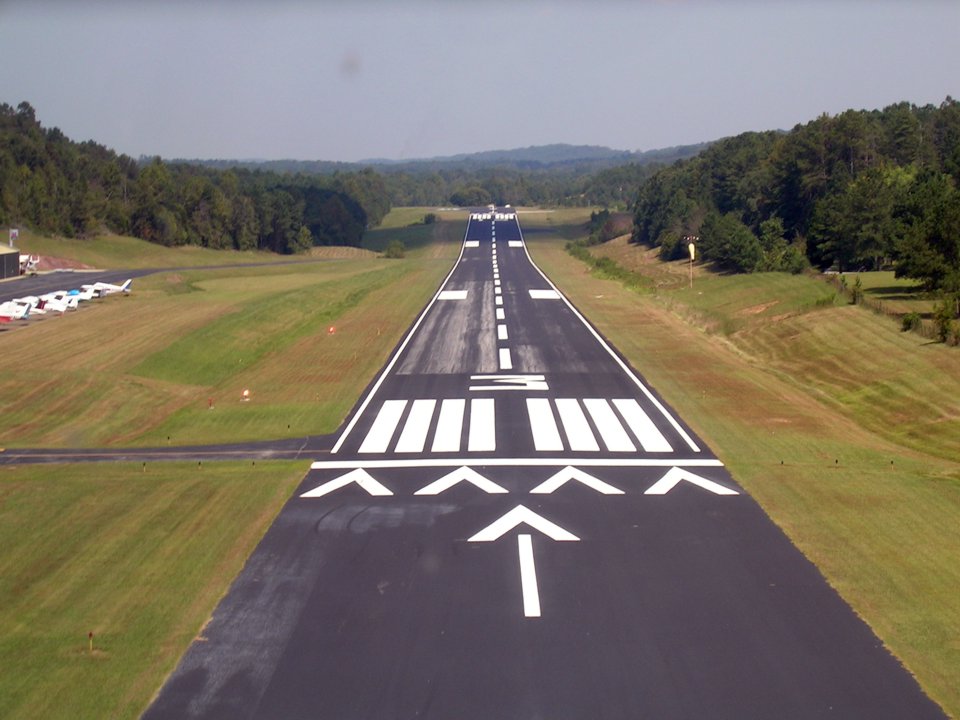 And of course, he took some photos of Enterprise parked on the ramp in front of the FBO at Collegedale. The little green awning past the big hangar door is the office of Aviation Specialists, the local flight school where I rented Cessnas before getting my RV-9A flying on June 9, 2005.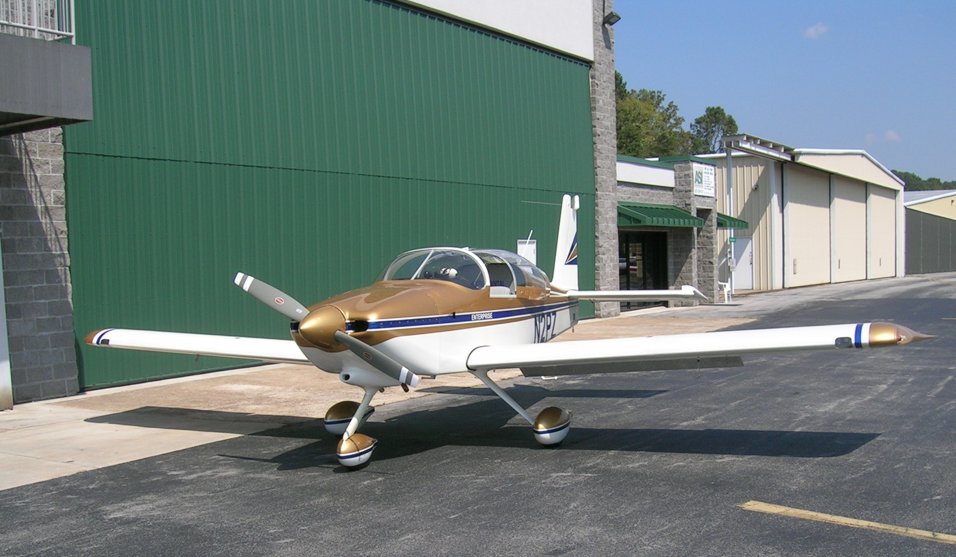 Here is the profile that I hope will be well known to RV-builders and pilots across the country soon.